Make yourself a Laptop Case, Laptop Stand, Cord Organizer, Laptop Cover, or a Mousepad. There are 23 DIY Laptop Accessories Ideas in this post to overwhelm your creativity!
1. DIY Cork Board Mousepad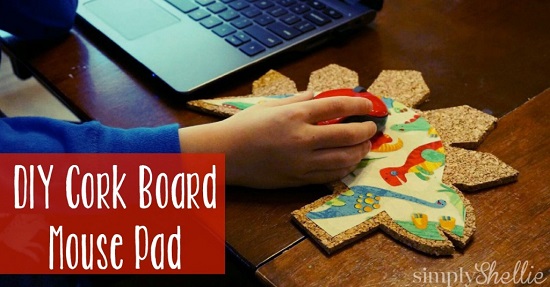 Source: simplyshellie
The rough, grainy texture of cork board makes it the perfect candidate for a mouse pad. Plus, it's cheap and easy to find. Learn how to make one here. simplyshellie
2. DIY Travel Cord Organizer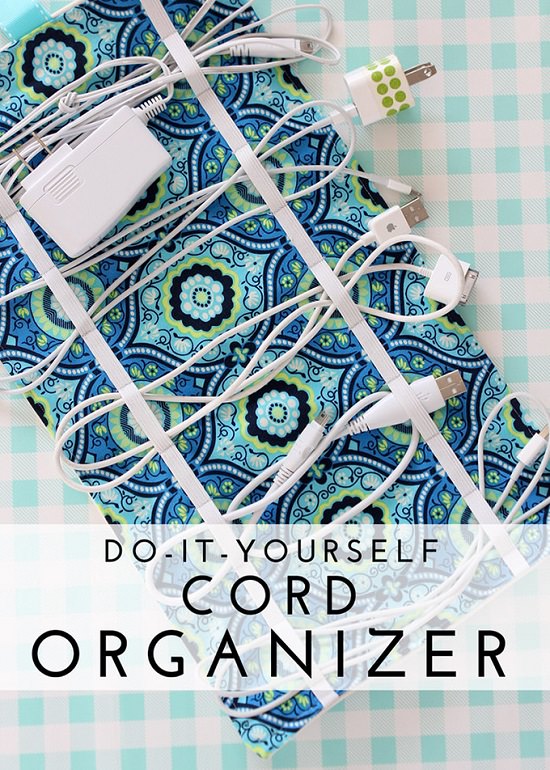 Source: namebubbles
Maintain the integrity of your charging cables all the time with this travel-friendly cord organizer DIY here.  namebubbles
3. DIY Leather Laptop Sleeve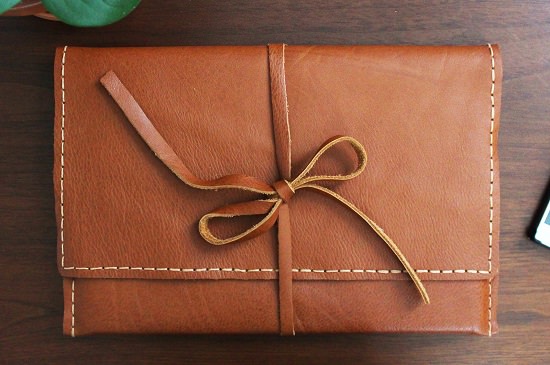 Source: eggandprince
Both functional and formal, this leather laptop sleeve is sure to never go out of style. Click here for more info. eggandprince
4. DIY Laptop Stands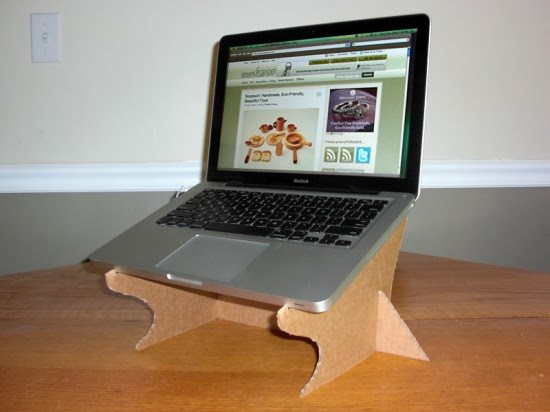 Source: trendhunter
This cardboard laptop stand adds shabby chic charm to your work desk while letting you type away without ruining your posture. Find the details here. trendhunter
5. Feminized DIY Cables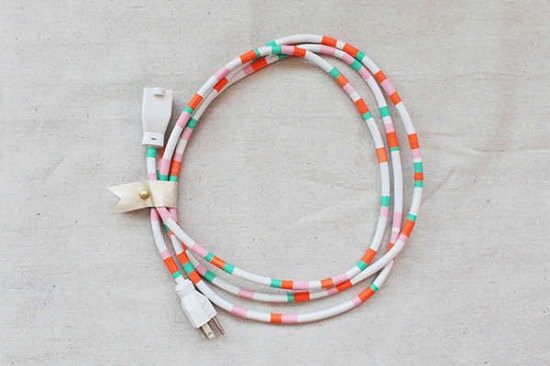 Source: trendhunter
If hideous-looking computer cables are ruining the decor, consider giving them a jazzy touch with this DIY here. trendhunter
6. DIY Laptop Casings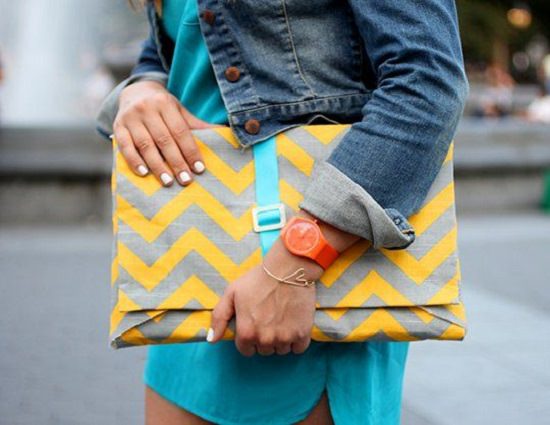 Source: trendhunter
This no-sew laptop casing comes with an attractive buckle for a tailor-made fit. Make your own with these instructions here.  trendhunter
7. Basket-Weave Laptop Sleeve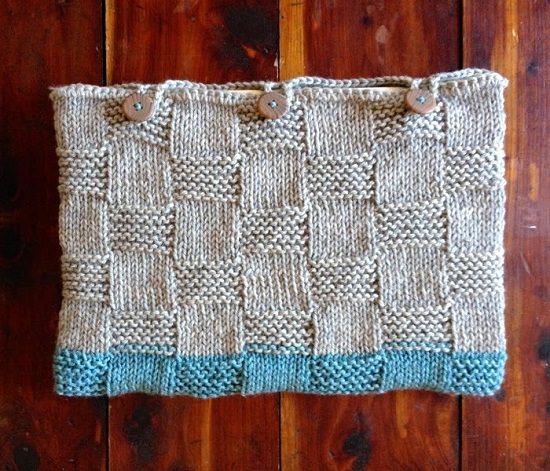 Source: handcraftedvintage
This lightweight basket weave is fun to sew and keeps your laptop cushioned but without weighing it down. Follow the instructions here.  handcraftedvintage
8. DIY Copper Pipe Laptop Stand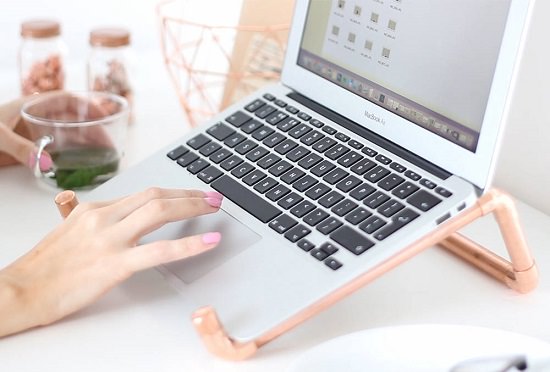 Source: beautysauce
For a concise stand that goes with every color scheme, this copper laptop stand will work. Follow this DIY here.  beautysauce
9. DIY Chanel Lipstick USB Flash Drive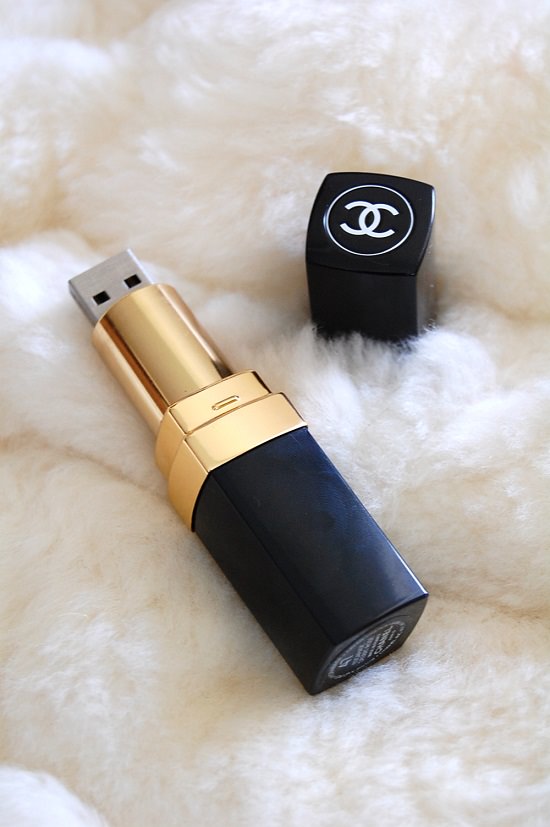 Source: lollipuff
Beauty can come with purpose too! This lipstick flashdrive is a satirical take on the gender-biased roles at the workplace. Get the guidelines here. lollipuff
10. DIY Marble Laptop Cover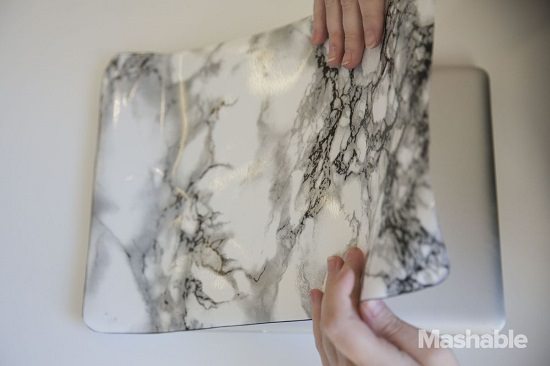 Source: mashable
Just one layer of marble paper will convert your device into a fascinating work of art. Find complete instructions here.  mashable
11. The DIY Washi Tape Laptop Makeover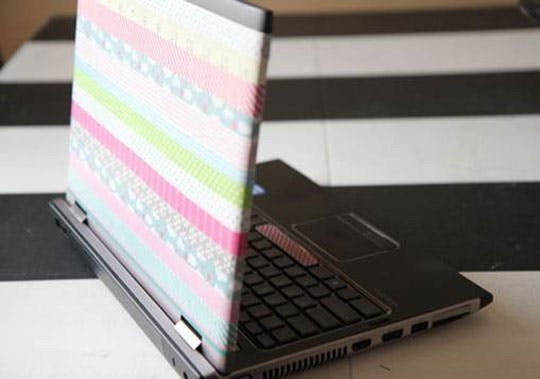 Source: apartmenttherapy
Sticking different colors and patterns of tape on your laptop is a fairly easy way of giving it a makeover. Get more ideas here.  apartmenttherapy
12. DIY Laptop Bling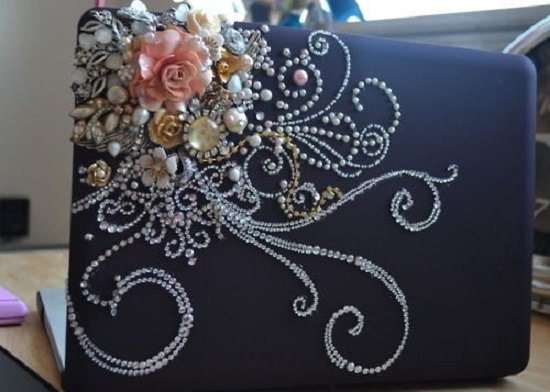 Source: keepcalmanddiy
For the ultimate show of colors, try this 3D pattern of embellishments on your laptop. Get the instructions here. keepcalmanddiy
13. DIY Floral Mouse Pad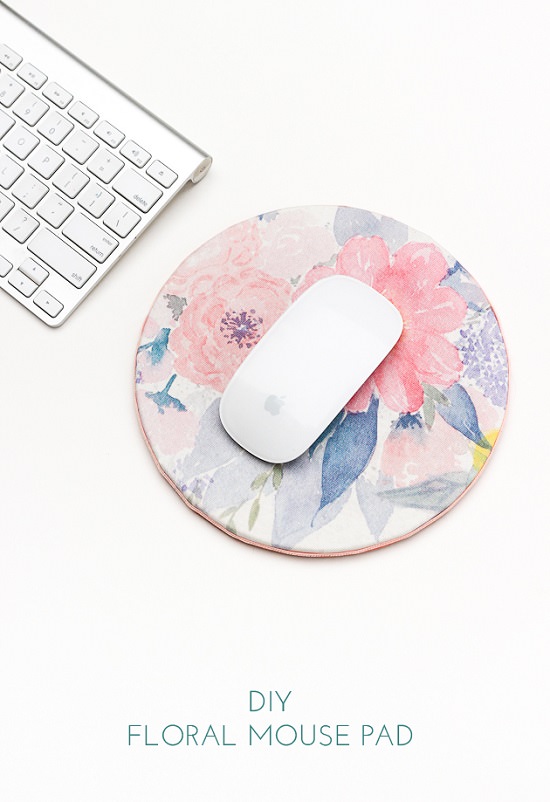 Source: thecraftedlife
Pretty on the outside and tough on the inside, this floral mouse pad uses cork board as its base. Click here thecraftedlife for more info.
14. Glitter Decals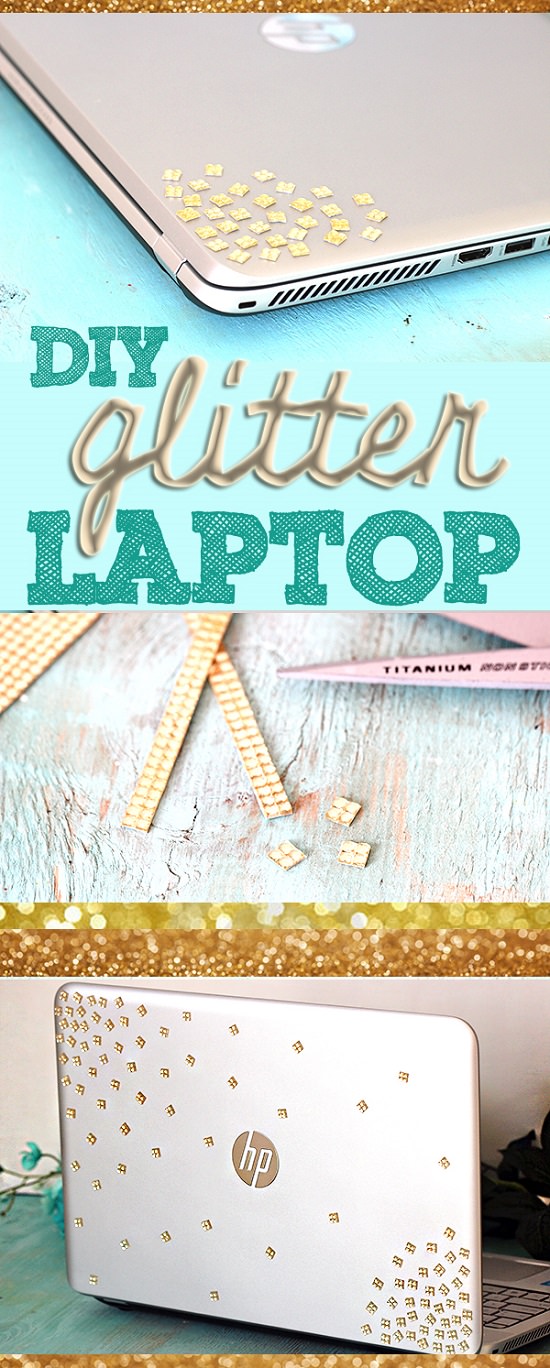 Source: cutefetti
Sometimes gluing a random assortment of glittery confetti on your laptop goes a long way to improve its visual appeal. Find complete instructions here.  cutefetti
15. DIY Washi Tape Keyboard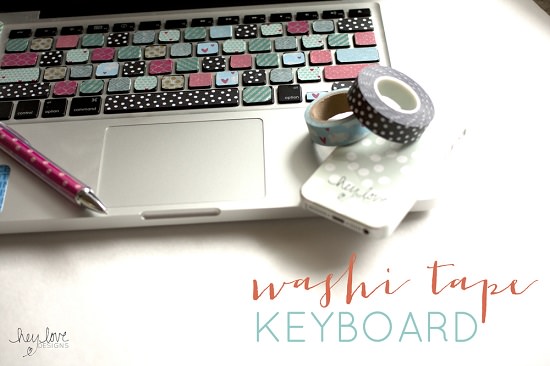 Source: heylovedesigns
Sticking pieces of washi tape on your keyboard's keys will dramatically elevate its showy quotient. This DIY will show you how.  heylovedesigns
16. Transform An Old Pillow Into An Incredibly Useful Lap Desk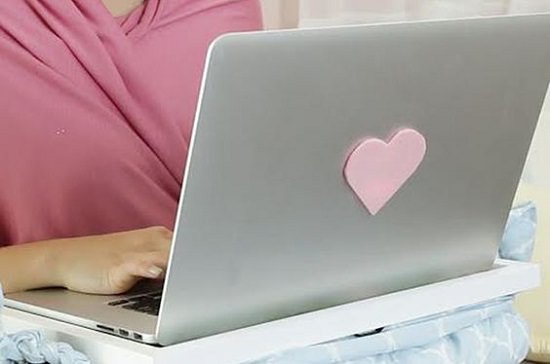 Source: buzzfeed
For all those who're lazy to get out of their bed to do their homework, this lap desk can help. Find stepwise instructions here.  buzzfeed
17. DIY Laptop Bag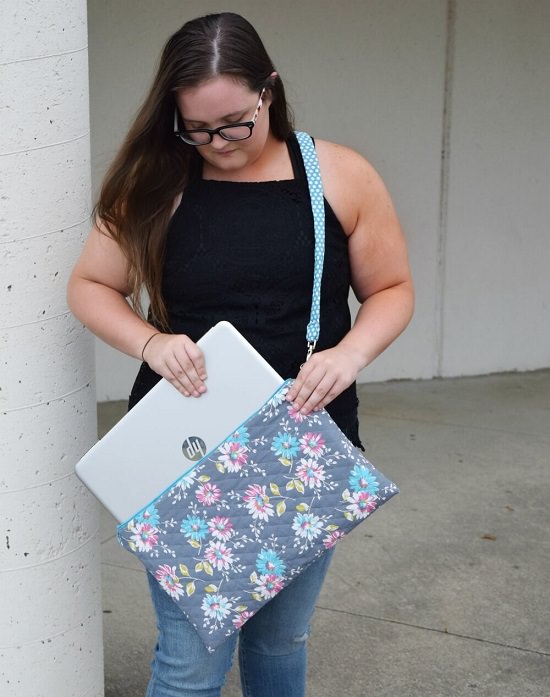 Source: thetiptoefairy
If conventional laptop bags are too heavy-duty for everyday use, consider strapping up this floral-themed one instead. Learn the DIY process here.  thetiptoefairy
18. Turn a Shelf Liner into a Woodgrain Laptop Skin!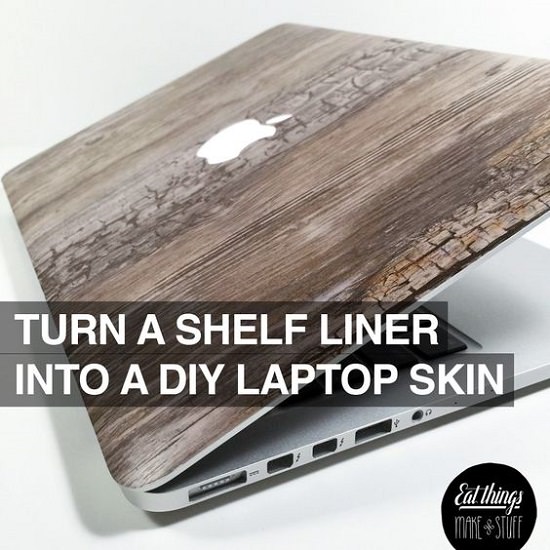 Source: eatthingsmakestuff
This DIYer eatthingsmakestuff suggests using grainy wooden contact paper as your laptop cover for the ultimate rustic appeal.
19. DIY Wine Cork Laptop Stand

Source: lifehacker
What we like about this wine cork stand lifehacker is that it is stable, portable and doesn't need unnecessary cables to work.
20. DIY Magnetic Doorstop Laptop Stand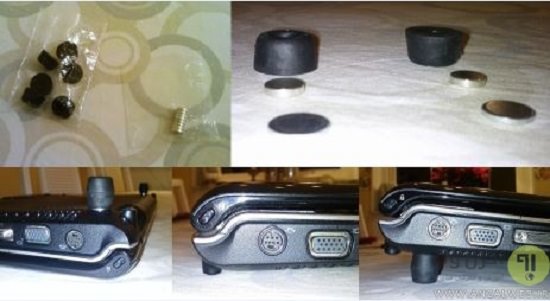 Source: lifehacker
If typing at a level surface is difficult, consider fitting these doorstop magnets under your device for enhanced stability at an inclined angle. Get more details at  lifehacker
21. DIY Scrap Wood Laptop Stand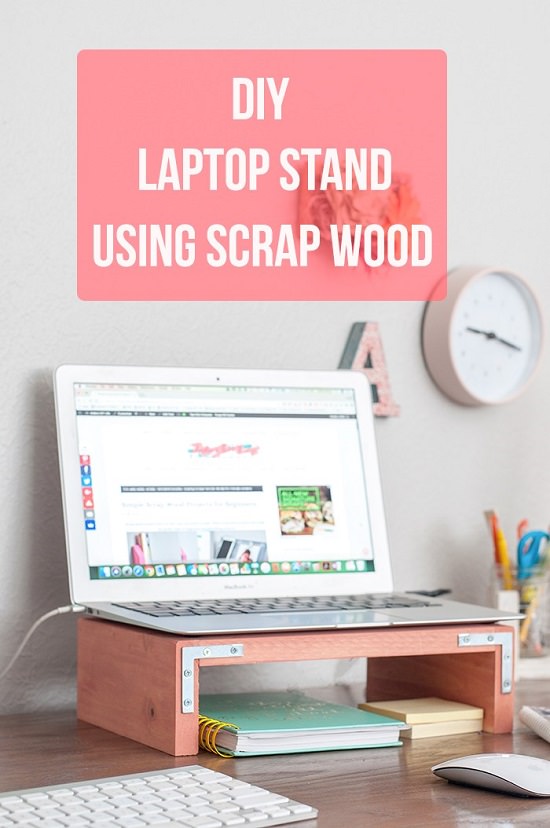 Source: prettyhandygirl
Salvage old pieces of wood to fashion this easy laptop stand that keeps you from hurting your back every time you have to slog like a dog. Check out the instructions here.  prettyhandygirl
22. DIY Sweater Laptop Tote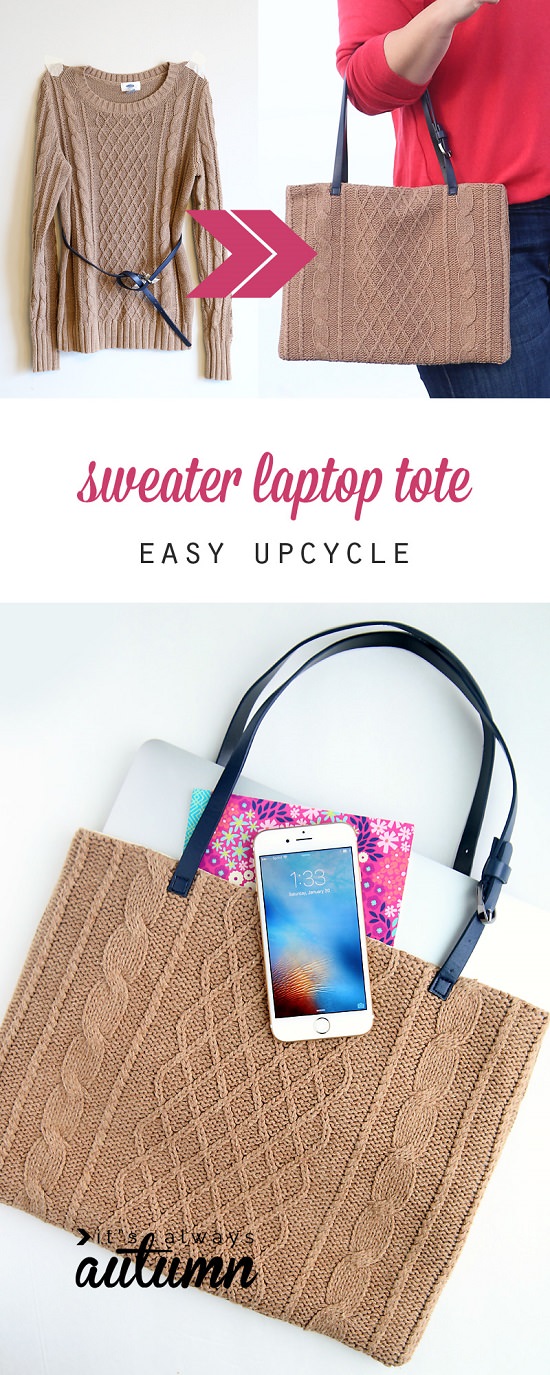 Source: itsalwaysautumn
Here, tote bags made out of sweaters work as padded laptop sleeves that stay relevant all-round the year.  itsalwaysautumn
23. DIY Keyboard + Mouse Wrist Rests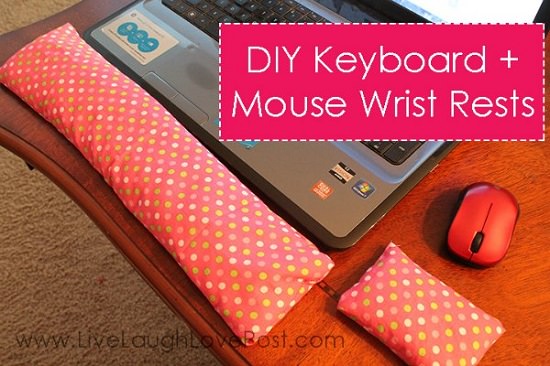 Source: creativekkids
Lower the stress of meeting deadlines at midnight with these padded keyboard and mouse wrist rests.  creativekkids