This extensive list of homemade toothpaste recipes is sure to back you up and save you from the harmful and toxic elements of commercial toothpaste!
1. Homemade Toothpaste Recipe with Baking Soda
Even if you don't trust yourself to DIY a toothpaste, this no-fail recipe is sure to excite you. It includes anti-bacterial ingredients like coconut oil that stop tooth decay and baking soda for good scrubbing action.
2. Homemade Remineralizing Toothpaste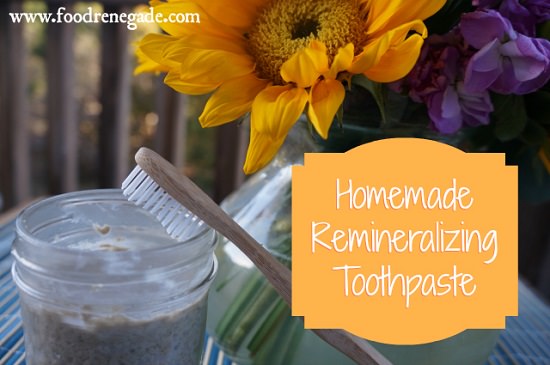 Centered on the idea of remineralization, this toothpaste recipe includes bentonite clay, coconut oil and clove and cinnamon extracts that altogether make for an edible paste that is suitable for kids as well.
3. All Natural Homemade Toothpaste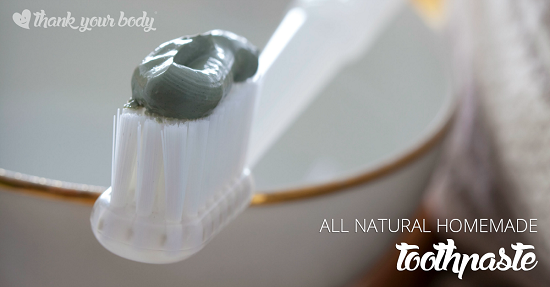 With salt for exfoliation, baking soda for stain removal and clay for spotless detox, this full-bodied, mineralizing toothpaste is easy to spread and work with, making it easier for you to forgo branded ones. Get the recipe here.
4. Homemade Squeezable Toothpaste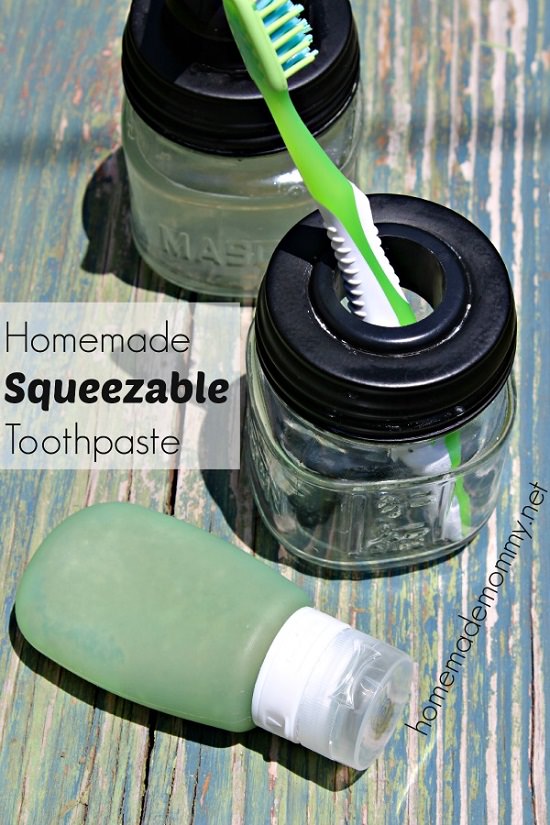 When working with ingredients like coconut oil and clay, you're more likely to end up with a rock hard toothpaste that leaves broken bits in your mouth. Rest assured, for this recipe has you covered with expert tips to achieve a more squeezable texture.
5. Homemade Kid's Toothpaste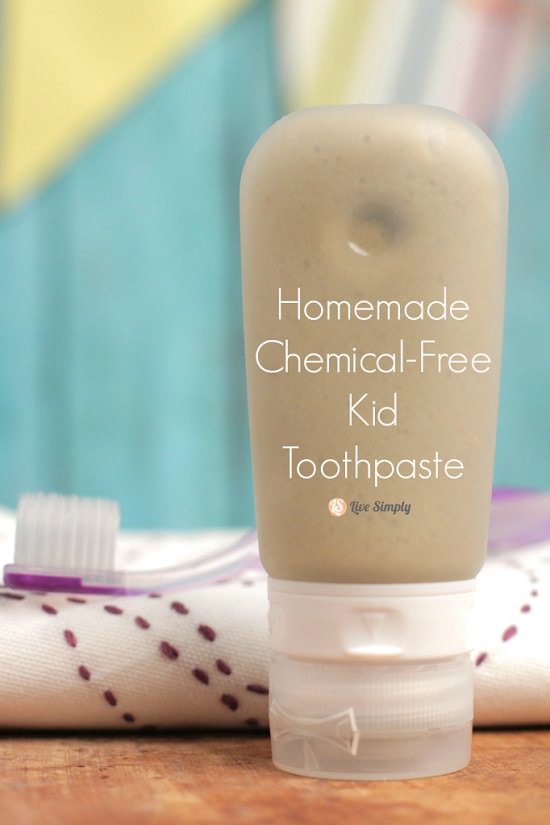 Your child is not going take too kindly to your clayish, homemade toothpaste That is why you need a more kid-friendly recipe like this one, including ground stevia and fruity essences of sweet orange, making it as tasty as an edible treat.
6. Homemade Coconut Oil Toothpaste
Making toothpaste with coconut oil is not easy, and more often than not, you're likely to end up with a weird brushing experience that leaves an oily film in your mouth. This recipe gives you the exact proportions of ingredients and some clever hacks to avoid that.
7. Homemade Toothpaste Like Earthpaste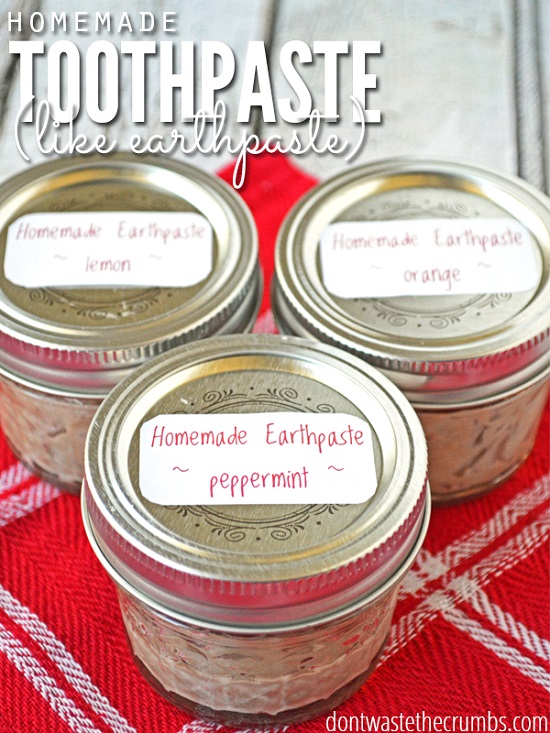 Inspired from commercial organic toothpaste, this easy recipe shows you how to make a gritty paste that cleans gums, fights bad odor and leaves your mouth minty fresh at a fraction of the cost.
8. Kid-Friendly Squeezable Homemade Toothpaste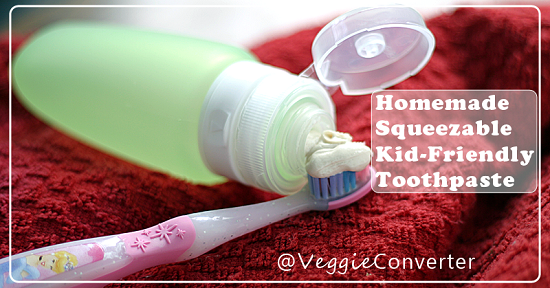 With ground stevia and peppermint for added taste, this homemade toothpaste feels more like a candy treat and will have your kids looking forward to brushing time. Check out the DIY here.
9. DIY All-Natural Whitening + Remineralizing Toothpaste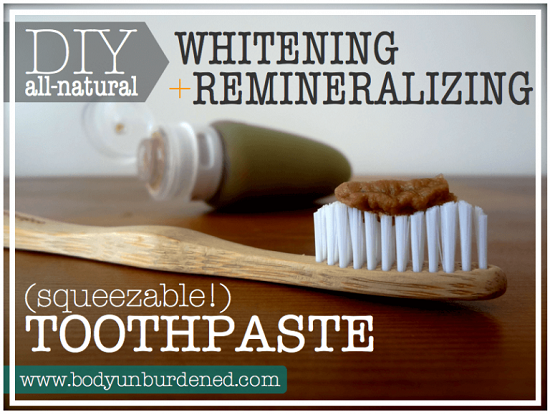 With components like bentonite clay and coconut oil, this DIY toothpaste both whitens and restores the mineral made of your teeth, giving you healthy, pearly whites within minutes. Here's the recipe.
10. Homemade Calcium Toothpaste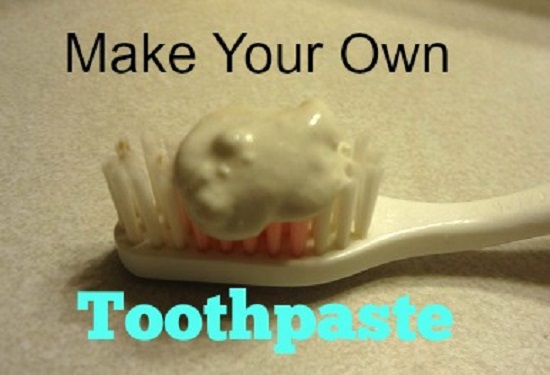 The real challenge with making toothpaste at home is to adjust the ratios of different ingredients, so you have a paste that is neither runny nor rubbery but easy to apply. Find the hacks to achieve that in this DIY.
11. Homemade Non-Toxic Toothpaste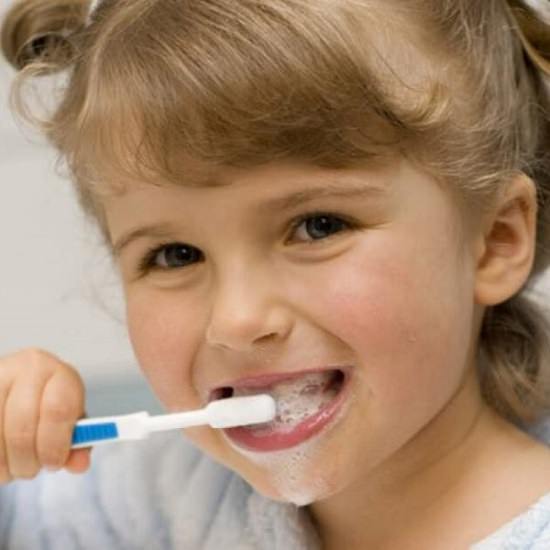 Enriched with herbal ingredients like sage and peppermint, this refreshing paste is a boon to sensitized gums and stains teeth. Get the recipe here,
12. Zero Waste Homemade Toothpaste Recipe
This zero-waste, dental solution is a worthy replacement of commercial toothpaste tubes that are impossible to recycle after use. And including two potent antibacterial ingredients, coconut oil, and baking soda, it works just as good.
13. Minty Fresh Toothpaste Recipe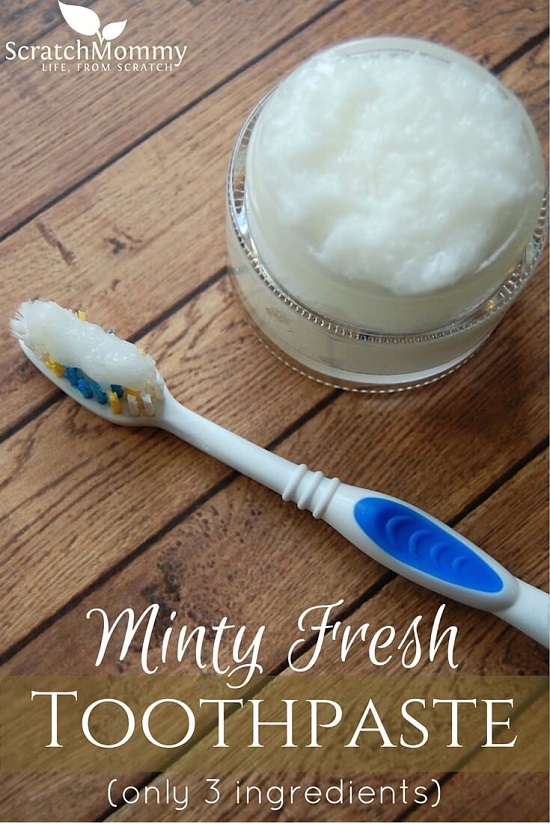 With just three ingredients, two of which include coconut oil and peppermint, this DIY shows you how to rustle up a thick minty fresh paste that also has a yummy quotient added to it, thanks to the presence of xylitol.
14. Homemade Toothpaste for Babies and Toddlers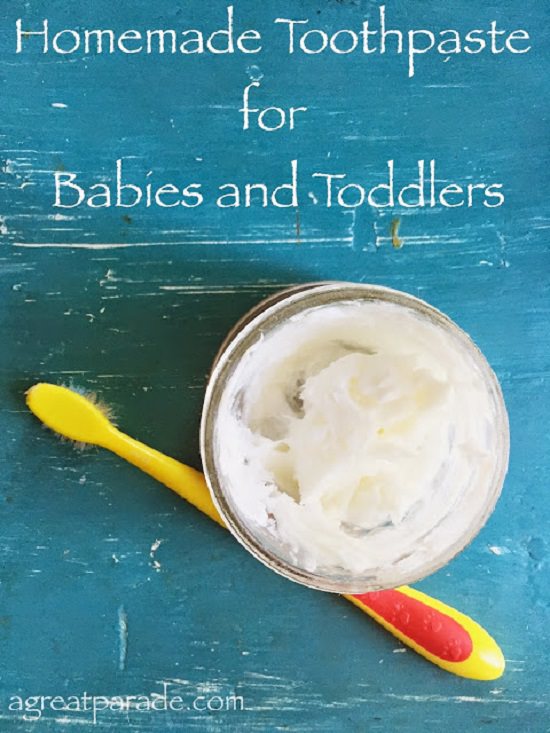 When it comes to your toddler's dental health, gentle, fluoride-free alternatives are your safest bet. This is why you should consider giving this remineralizing, peppermint-flavored toothpaste DIY a try.
15. Homemade Probiotic Toothpaste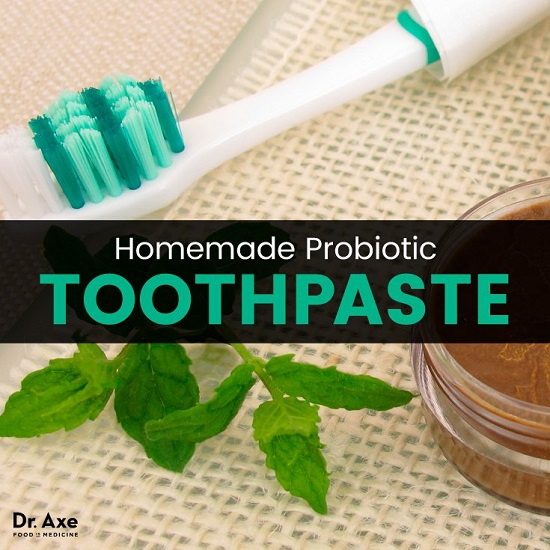 A blend of probiotics, prebiotics, bentonite clay, and coconut oil form the basis of this homemade toothpaste that effectively delivers good bacteria on your teeth to combat odor-causing offenders and fend off bad breath. Find the expert-approved recipe here.
16. Turmeric Coconut Oil Toothpaste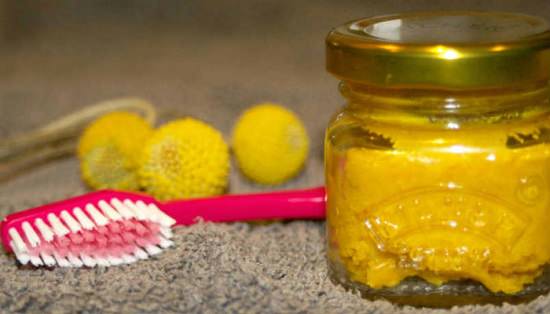 With ten times more potent anti-inflammatory properties as compared to traditional mouthwashes, turmeric is a remarkable antidote for bad dental health. This recipe uses it in combination with coconut oil to further amp up the antibacterial action.
17. DIY Whitening Charcoal Toothpaste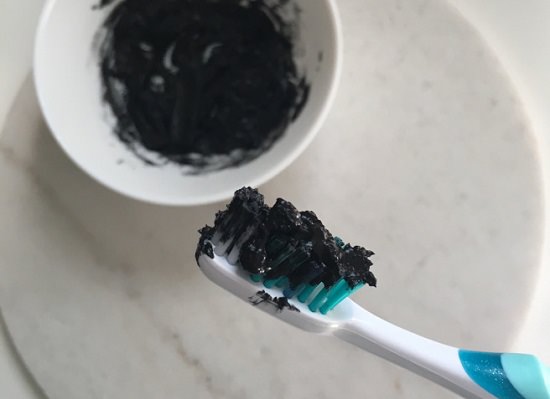 You don't have to loosen your wallets for good teeth. The miracle ingredient, charcoal works like a sponge, sucking in stains and odor-causing bacteria. Combine that with coconut oil, and you have a powerful whitening treatment done within two minutes straight. Here's the complete DIY.
18. Cinnamon Nutmeg Homemade Toothpaste Recipe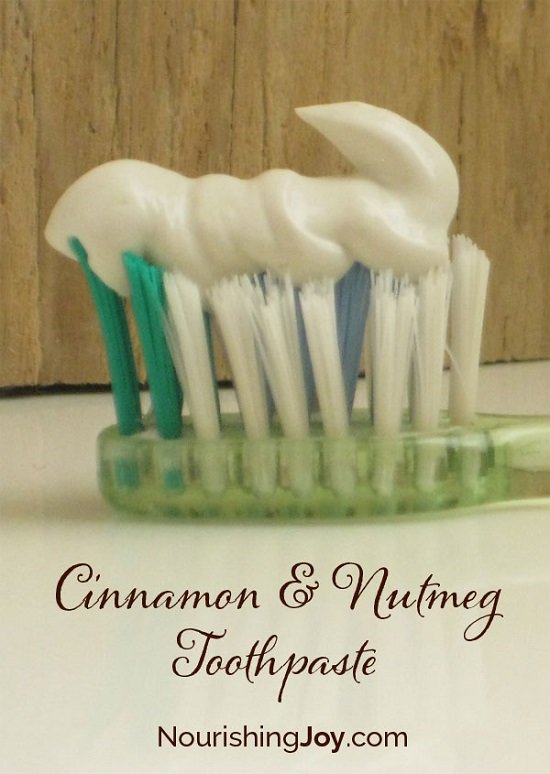 How often can you vouch on commercial toothpaste that scrubs off food stains and whitens teeth without damaging on enamel? Well, with this cinnamon nutmeg toothpaste recipe, you have a natural solution that polishes and strengthens teeth from the crown.
19. Mineralizing Toothpaste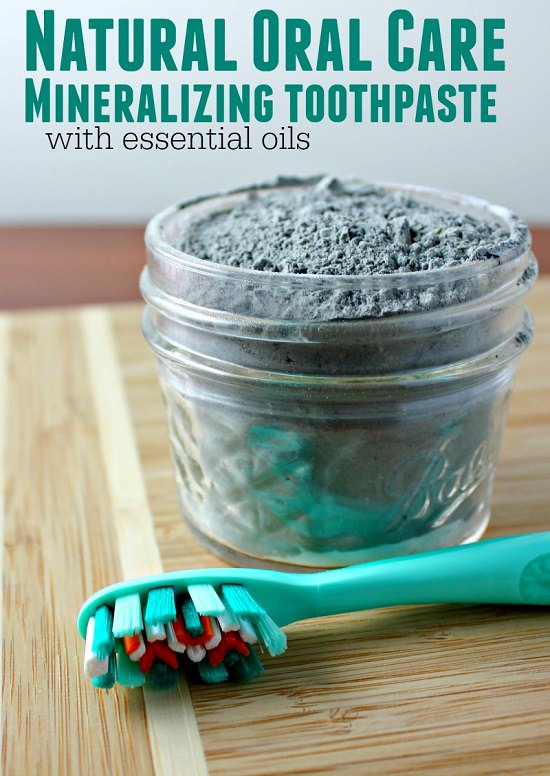 This bentonite clay-rich mineralizing toothpaste does what a calcium-rich diet would-it strengthens your tooth enamel, making it more capable of fighting tooth decay. Here's the DIY.
20. Homemade Almond Flavored Clay Toothpaste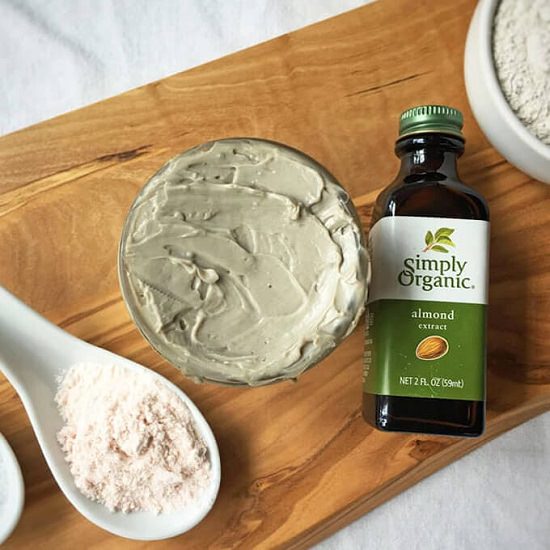 Flavored with sweet-tasting almond extracts, this fluoride-free toothpaste is too good to resist, but jokes aside, it uses bentonite clay that pulls out toxins, preventing plaque build-up and tooth decay. Find the recipe here.
21. How to Make Natural Toothpaste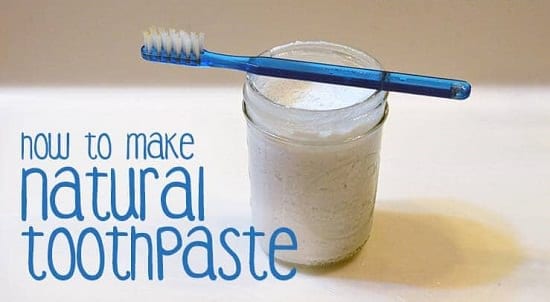 This tried-and-tested recipe shows you how to make herbal, sweet-tasting toothpaste that your kids won't want to spit out immediately. It has baking soda for plaque dissolution, stevia for taste and peppermint for a refreshing feel.
22. Cinnamon & Clove Oil Homemade Toothpaste Recipe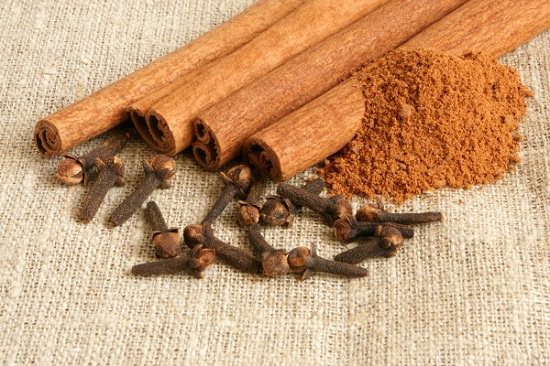 With natural mineralizing agents like calcium and bentonite clay and gentle abrasives like baking soda, this all-encompassing toothpaste has cloves and cinnamon for that extra boost of freshness on dreary mornings. Get the recipe here.
23. Homemade Bentonite Clay Toothpaste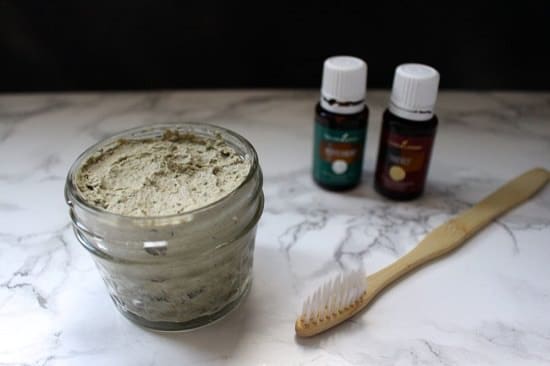 With bentonite clay as the star ingredient and a hint of peppermint, this heavy metal-free toothpaste recipe cleans and refreshes teeth without leaving toxic residues behind.
24. Teeth Whitening Homemade Toothpaste Recipe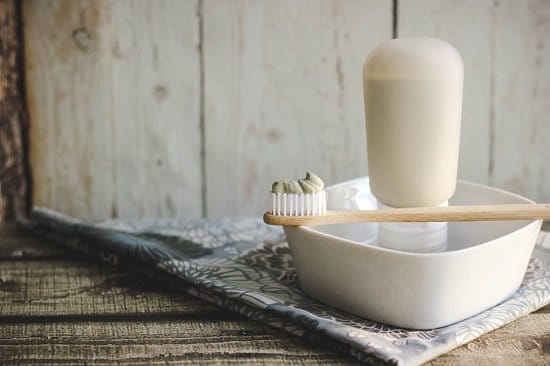 Combining calcium powder for mineral boost, baking soda for stain removal, coconut oil for disinfecting and bentonite clay for purification, its difficult to find a more wholesome toothpaste recipe than this one.