Tired of a messy trunk? Get inspired by these Car Trunk Organizer Ideas, and never rummage through a cluttered trunk again!
When it comes to car organization, the trunk often takes a backseat. However, with a bit of planning and some ingenious Car Trunk Organizer Ideas, your rear cargo area can be just as neat and functional as the rest of your vehicle.
Read the Best Handbag Storage Ideas here
---
Car Trunk Organizer Ideas
1. Collapsible Storage Bins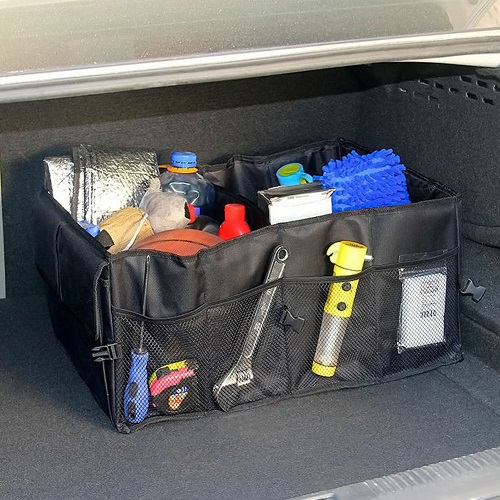 Collapsible bins are foldable, making them easy to store when not in use. To organize your car trunk, use collapsible bins to store tools, groceries, or sports gear. It's undoubtedly one of the best car trunk organizer ideas.
2. Milk Crates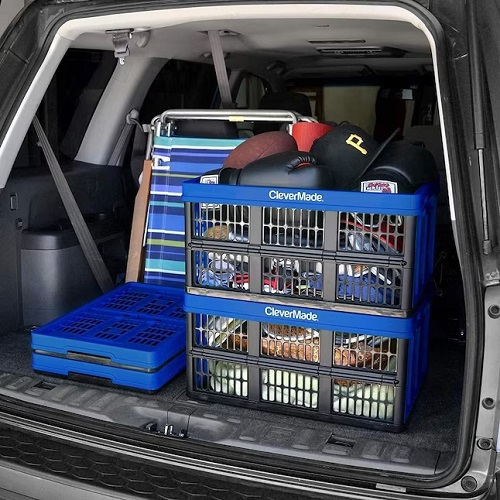 A cost-effective solution, milk crates are sturdy and can hold various items. You can stack them to maximize the storage space.
3. Suction Cup Shower Organizers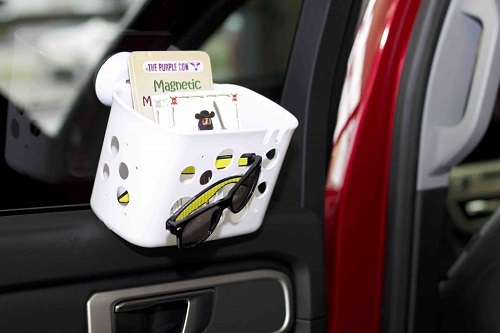 Attach a few suction cup shower organizers to the windows in the trunk area. They are perfect for holding small items like pens, notepads, or charging cables.
4. Mini Cooler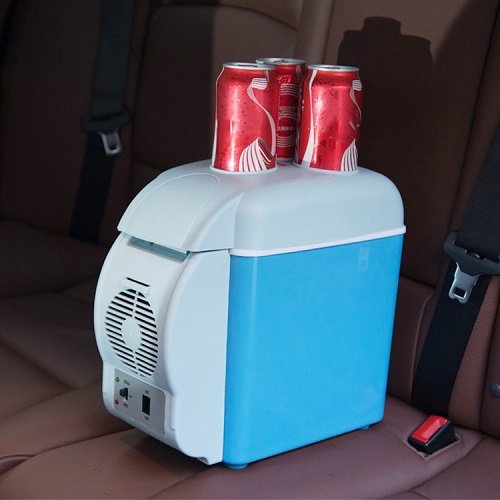 A mini cooler not only keeps drinks and snacks cool but also doubles as storage when not in use. You can easily store keys, pens, sunglasses, and other small items in it.
5. Reusable Grocery Bags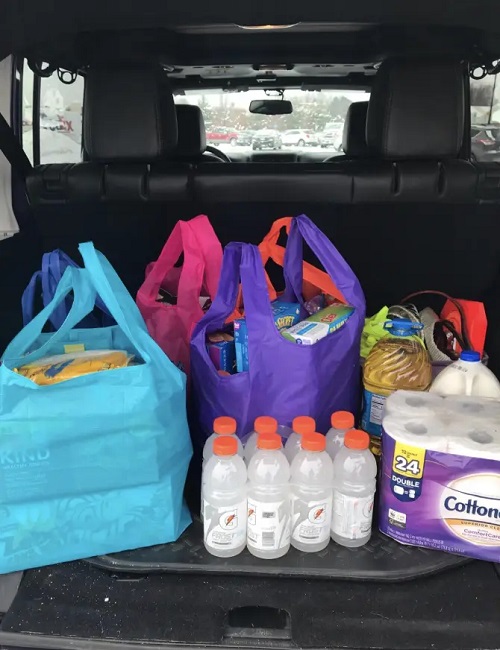 Reusable bags are not just for groceries. Use these bags to sort and store different categories of items in the car trunk. It's an excellent small car trunk organizer.
6. Stackable Plastic Drawers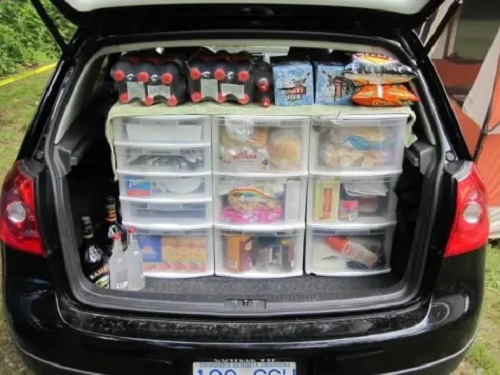 Stackable plastic drawers are great for smaller items that might otherwise get lost in the car trunk. You can label each drawer for easy identification.
7. Mesh Bags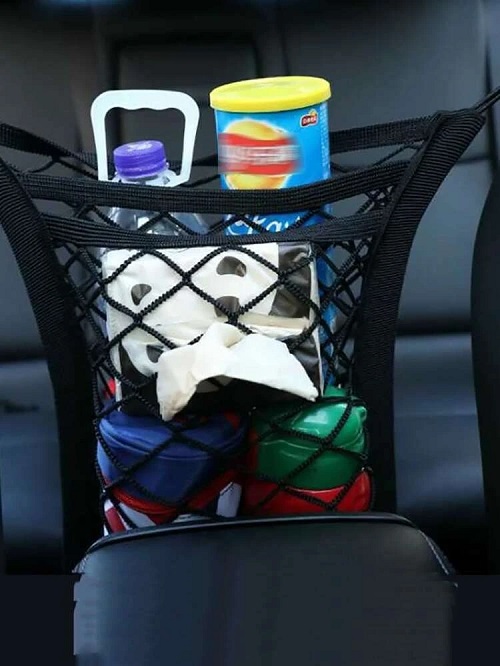 Great for storing sports equipment, toys, water bottles, or beach items. This solution is easy to use and provides easy accessibility.
8. Plastic File Organizers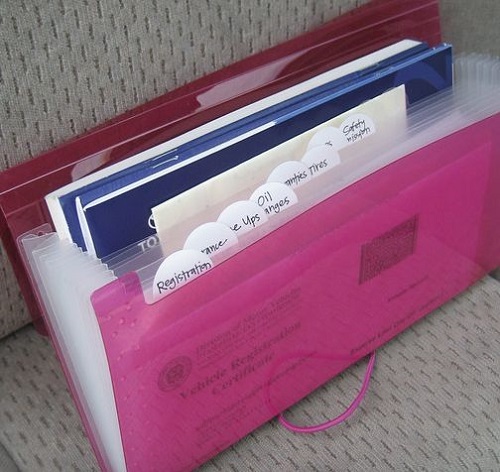 Instead of tossing plastic file organizers, use them to organize your messy car trunk. They can easily store car manuals, maps, and other documents.
9. DIY Car Trunk Organizer Laundry Baskets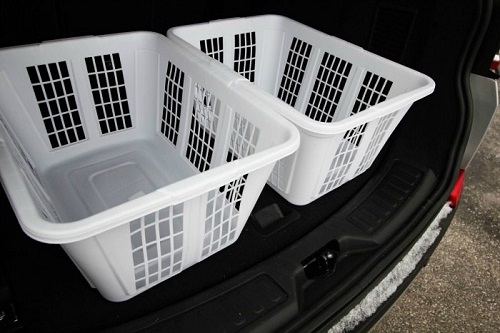 Learn how to use plastic laundry baskets to make your car trunk neat and tidy in this article. This stackable organizer idea is cheap, easily available, and can hold various items.
10. Car Trunk Net Organizer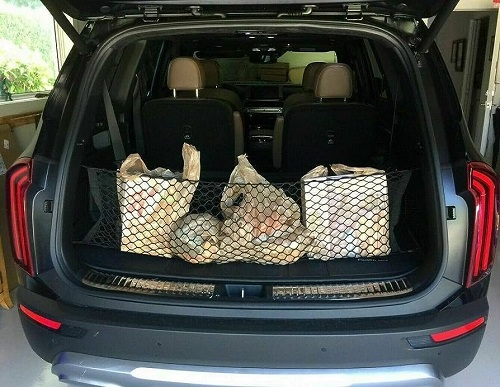 Install an elastic netting inside the car trunk for better organization. It's perfect for lightweight items that need to be accessed quickly.
11. Use Mini Wire Rack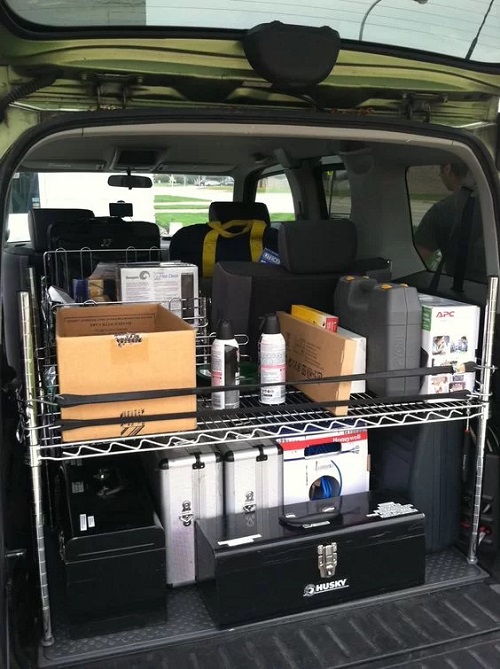 A Mini wire rack is one of the best car trunk organizer ideas. Simply put the rack inside the trunk to maximize the storage space in an instant.
12. Tackle Box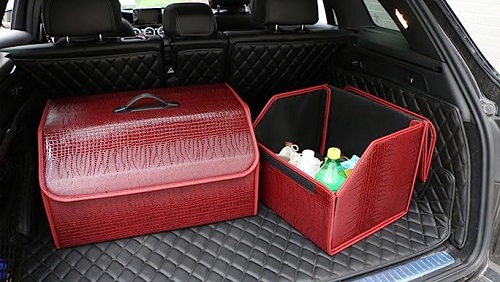 You only need some tackle boxes to organize small items scattered in your car trunk. These boxes can also double up as a mini first-aid or sewing kits for emergencies.
13. Bungee Cords Car Trunk Organizer for Groceries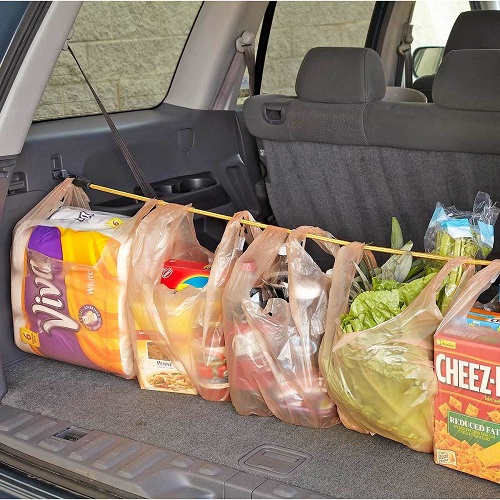 Grab a bungee cord and hooks to corral grocery bags in your car trunk. You can also hang backpacks and small handbags too.
14. Car Trunk Tool Organizer Tool Roll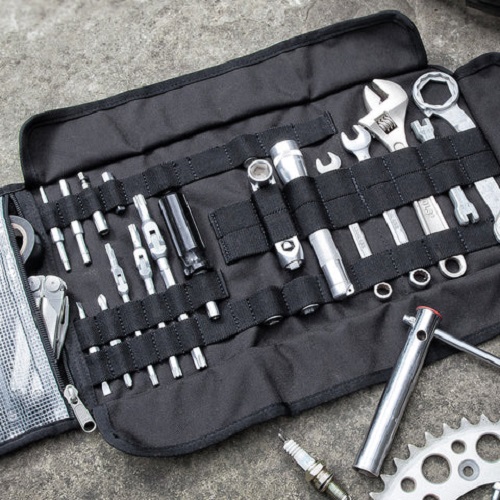 Originally meant for tools, this roll has pouches that can store anything from tools to art supplies or picnic utensils.
Check out the Clever Backpack Storage Ideas here