Here's a list of brilliant beads craft ideas popular all over the web. Have fun trying these ideas with your kids and friends for an engaging pass time!
Most of these beads craft ideas are simple and easy to make and we have provided the tutorial for each idea. So grab your beads and get started!
 1. Pony Bead Lizard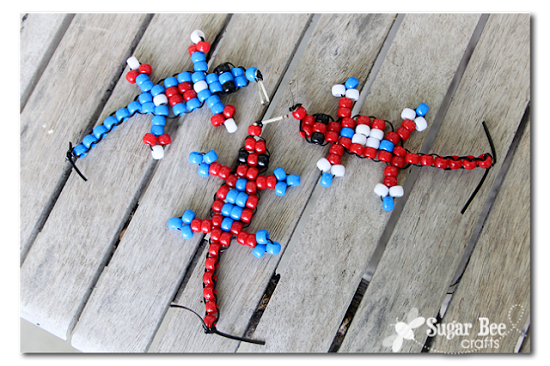 The pleasing patterns of these colorful beads help bring down the gross factor of reptilian playthings. The tutorial is here.
2. BBQ Beads Suncatcher Ornaments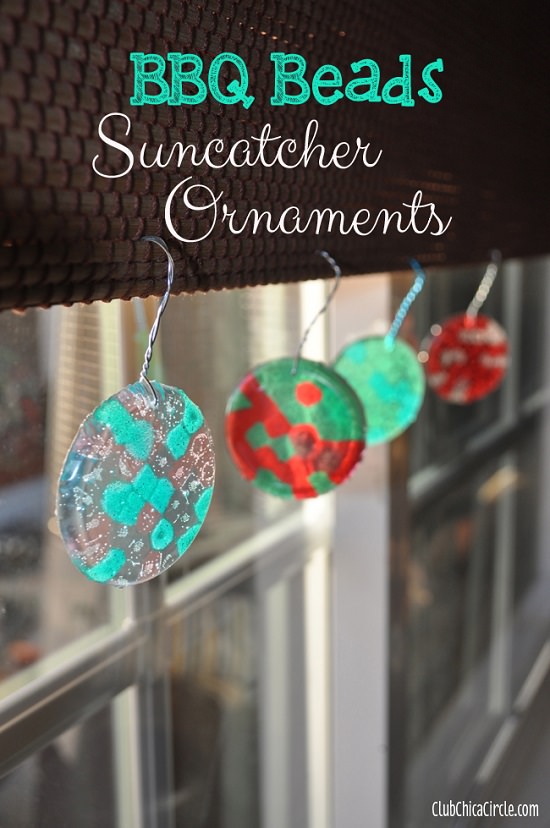 These cute little danglers made from melting beads put up an ethereal show of colors as they reflect light. We found the idea here.
3. Beads Craft Ideas – Pony Bead Fish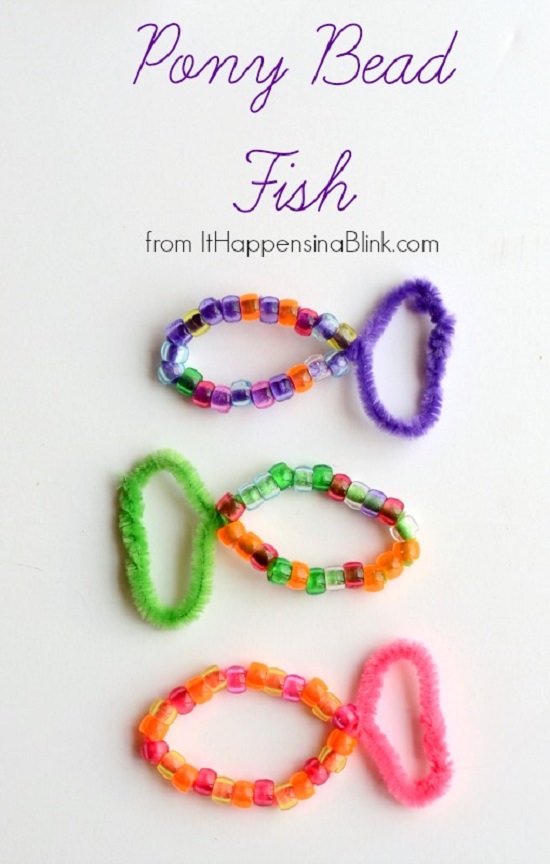 Here's an easy, kid-friendly way to understand the concept of contrasting colors and having fun in the process.
4. Beaded Cluster Bracelet

This dazzling Boho-chic bracelet is just what you need to glam up your prom gown. Visit favecrafts to learn more.
5. Beaded Boho DIY Necklace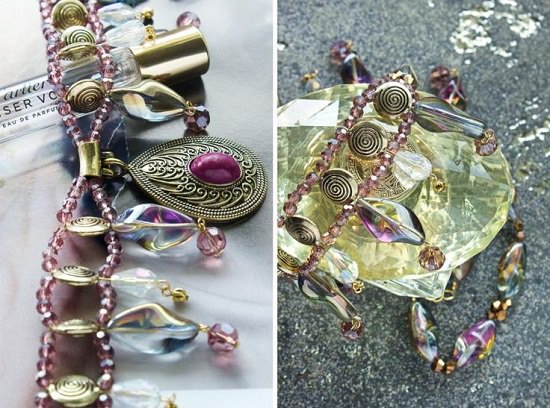 The soft yet strong accents of this gypsy-inspired, vintage neckpiece make for a real head-turning experience. Know more here.
6. Beaded Sparkle Flower Earrings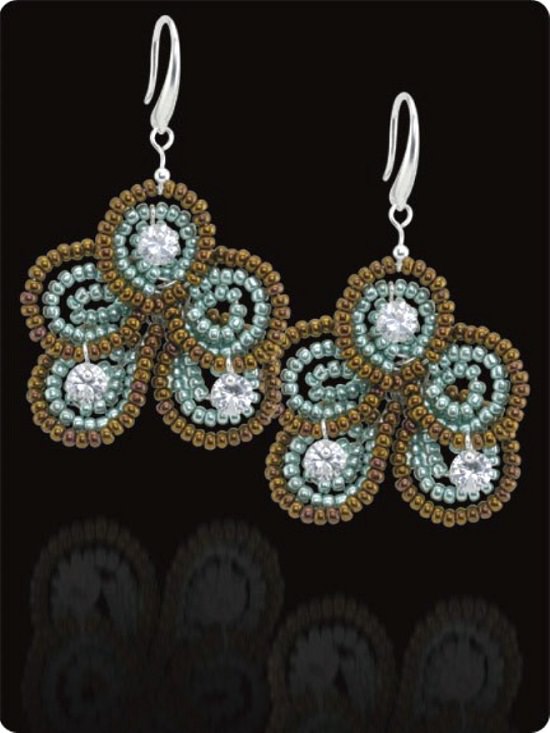 The unpredictable colors and beautiful design make this a unique and no-fail idea for any occasion. The simple steps are here.
7. Vertical Pony Bead Heat

Whether you want to demonstrate the concept of ordinal numbers to your kids or create a heart design for Valentine's day, threading beds through rods are the right way. See this detailed post to learn more.
8. Watermelon Bead Pattern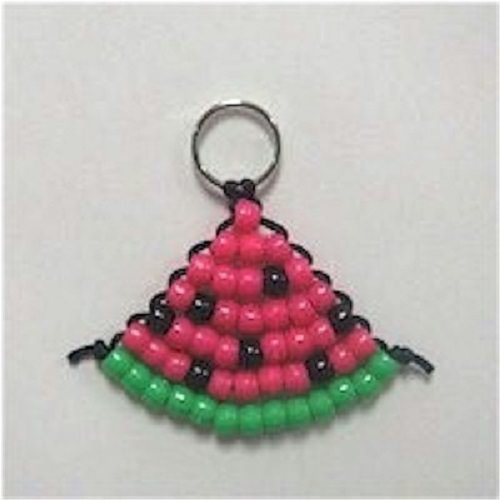 Here's a cute watermelon motif to hang on your handbag or keychain which demands very little time and effort.
9. Beaded Snow White Crown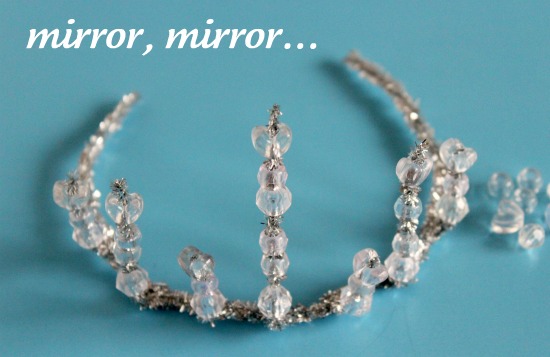 Pamper the princess in you with this royal-looking recreation of Snow White's crown. The complete tutorial is here.
10. Hungry Caterpillar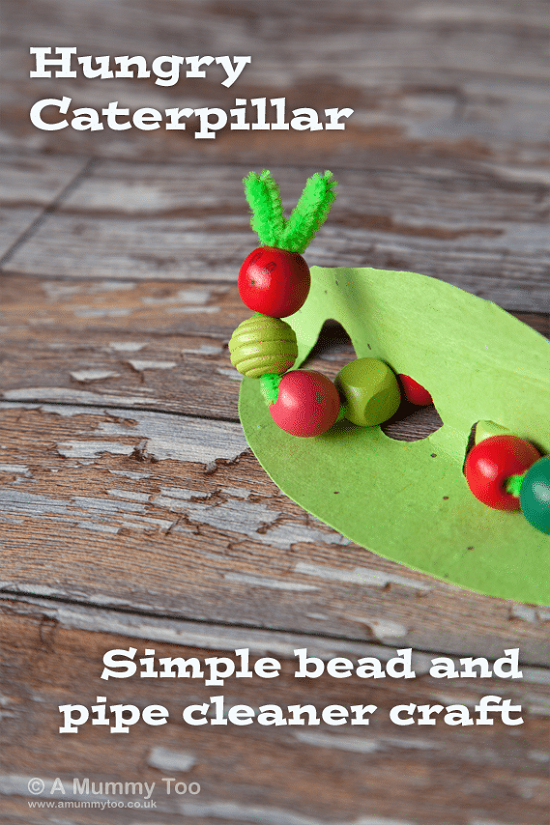 If you want an easy bead craft for your kids that doesn't involve any mess to clean up later, then amummytoo has something for you.
11. Beaded Linen Twine Bookmark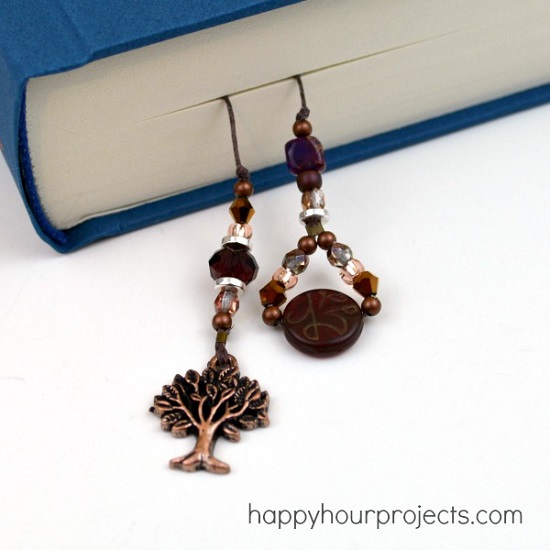 The one special book that connects with you on a deep level deserves a special bookmark of its own. Follow these steps to make it.
12. Beaded Pearl and Burlap Napkin Rings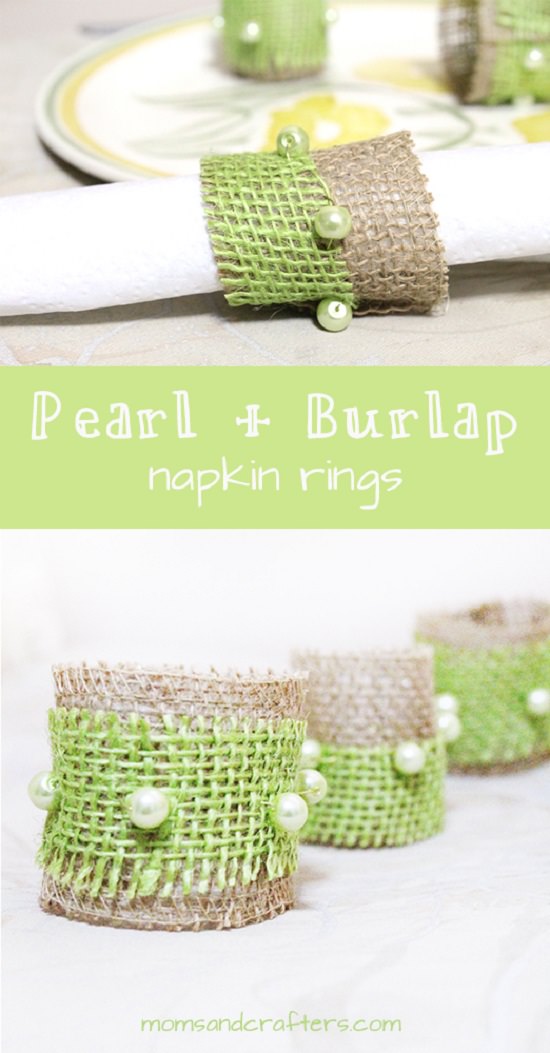 Easy to handle and make, these burlap and pearl napkin rings are perfect for those who regularly entertain people in large crowds. Click here for more details.
13. Beaded Wine Cork Keychains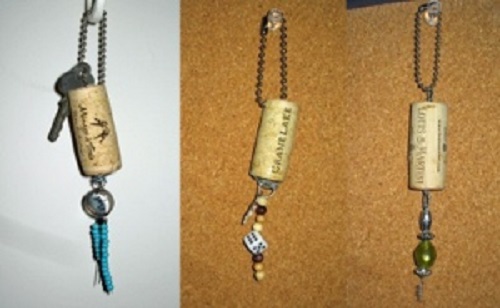 If you want a durable keychain that will probably last longer than your bags, consider fashioning one out of a wine cork as favecrafts did.
14. Beaded Bobby Pins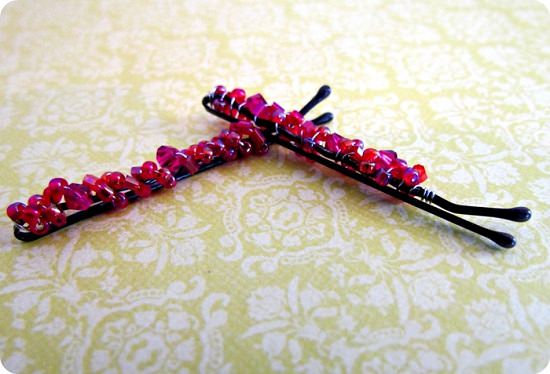 Glam up a boring hairdo with these beaded bobby pins. They're fun to make and make great gifts as well. The instructions in details are here.
15. Key Holder Perler Bead Pattern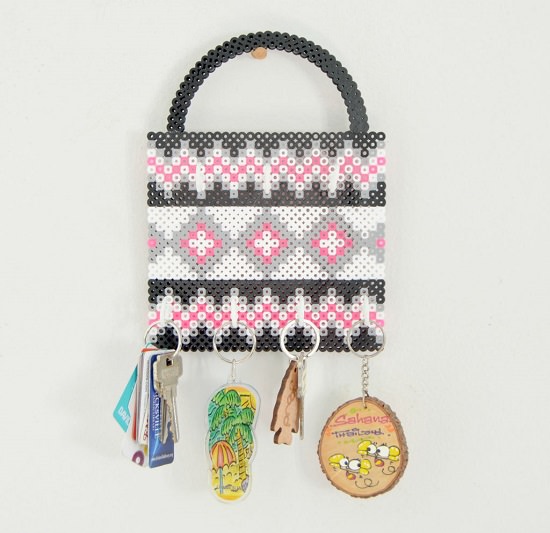 Never knew that fitting Perler beads with screws would add some functional value to them. Take this key holder here for example!
16. Beaded Heart Zipper Pull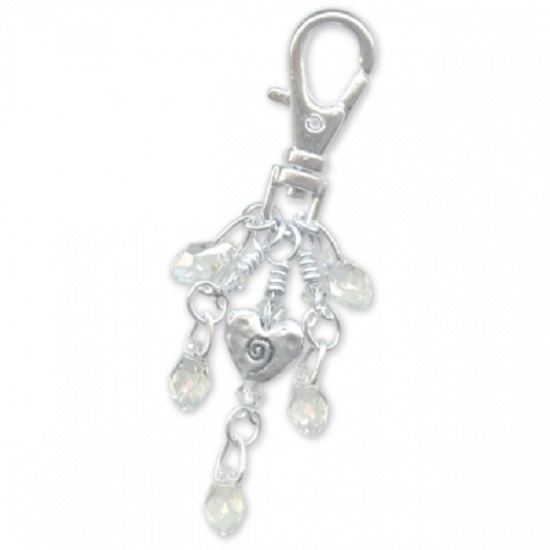 Here's a thoughtful gift for your partner that doesn't involve any investment. Wearing this beaded zipper pull against a solid dark color will produce maximum effect.
17. Beads Craft Ideas – Snakes

Sliding colorful beads through pipe cleaners can actually improve hand-to-eye coordination in your child. Get more details here.
18. Melted Bead Pendant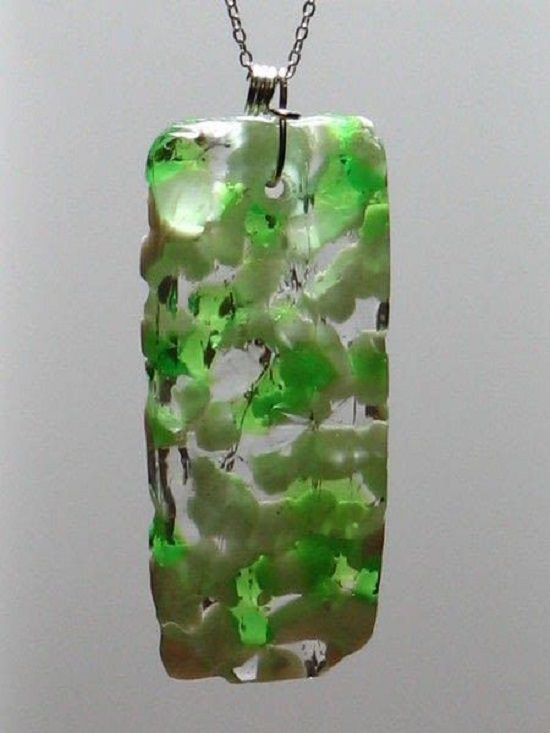 The melted shapes and myriad colors trapped in glassy walls gives this pendant a dreamy look. As we found here.
19. DIY Melted Pony Bead American Flag Craft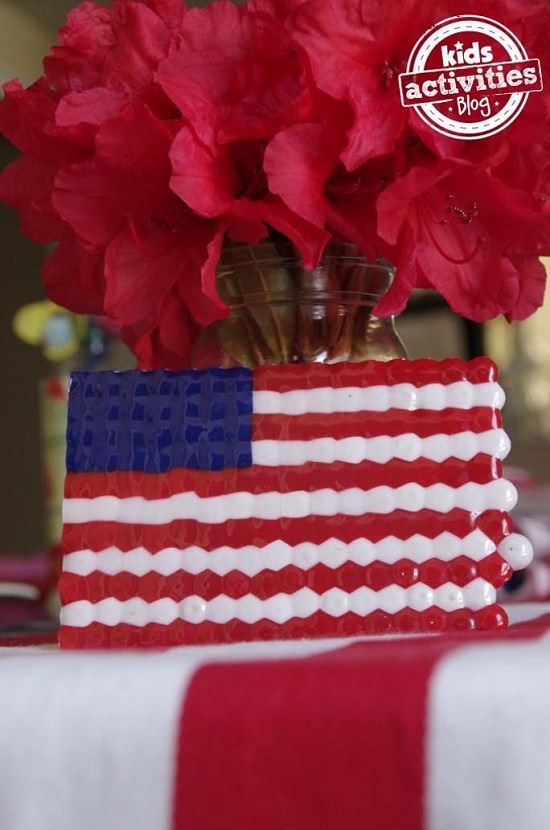 Involve your kids in the Fourth of July decorations with patriotic pony bead crafts. Here's the DIY!
20. Perler Bead Minion Cup Cover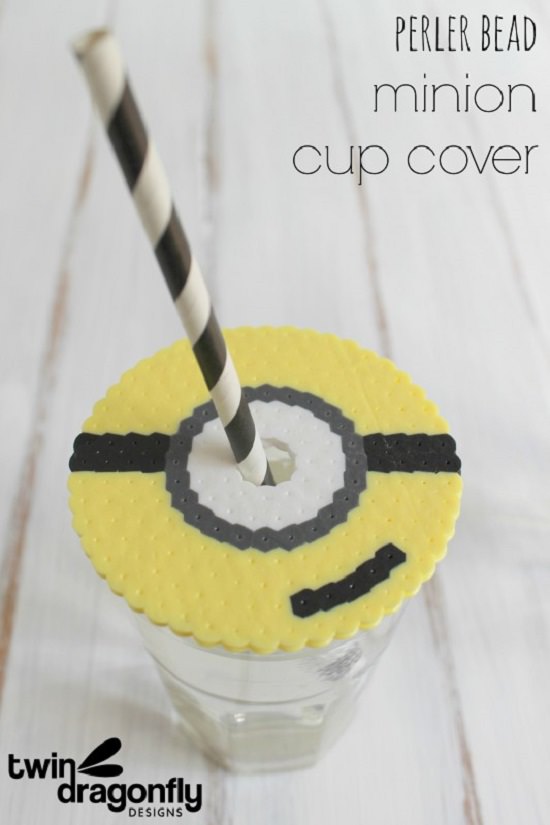 Customize the size and design of your cup covers with this easy, and exciting Perler bead craft idea.
21. DIY Perler Bead Bowls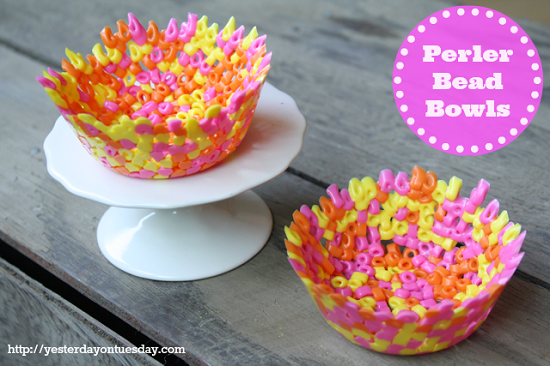 Do you have a huge bag of Perler beads lying your cupboard? Don't forget to get the kids involved. Here's a unique way to use them all.
22. Beaded Cork Character Magnets Craft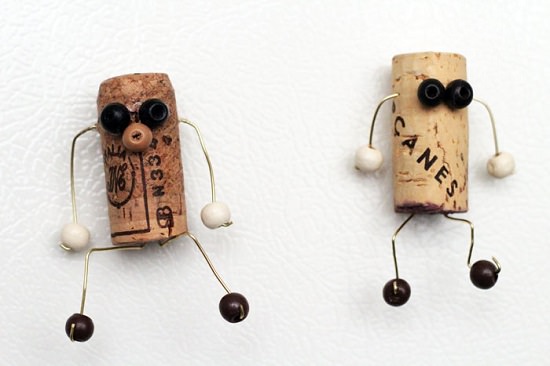 Cork character magnets are perfectly nonsensical yet fun projects that hardly require a dime to make. Visit momsandcrafters for the DIY!
23. Bead Buster Garden Stake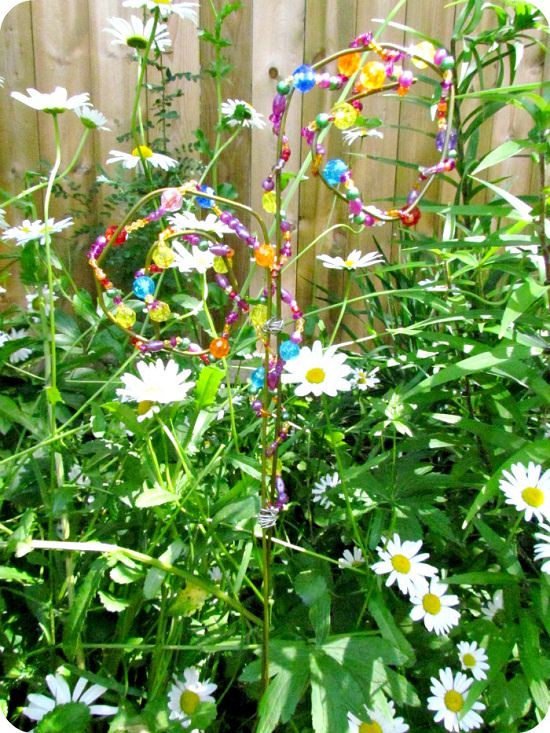 This beautiful beaded ornament is a nice way to add a pop of color to your dull garden bed before the blooms appear. The step by step tutorial is here.
24. Melted Beaded Hair Pin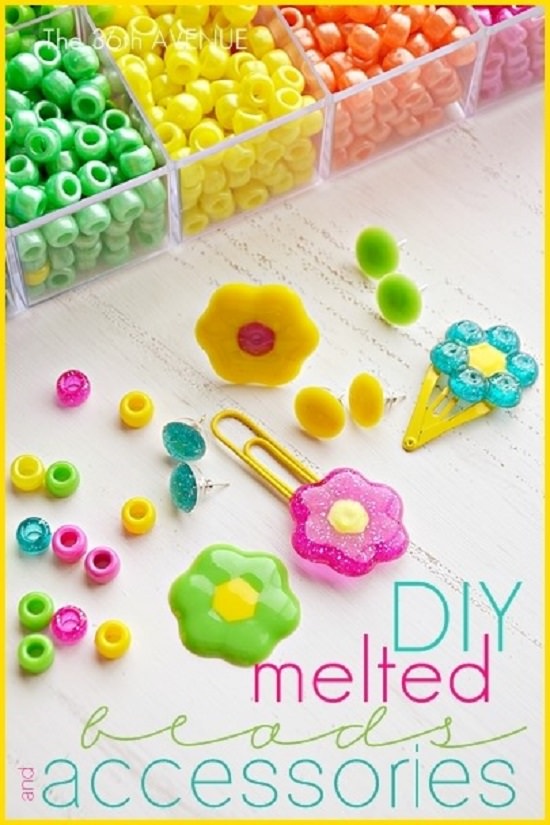 Melted hair accessories make the perfect handmade gifts or party favors. Check out more details here.
25. Melted Bead Heart Wind Chimes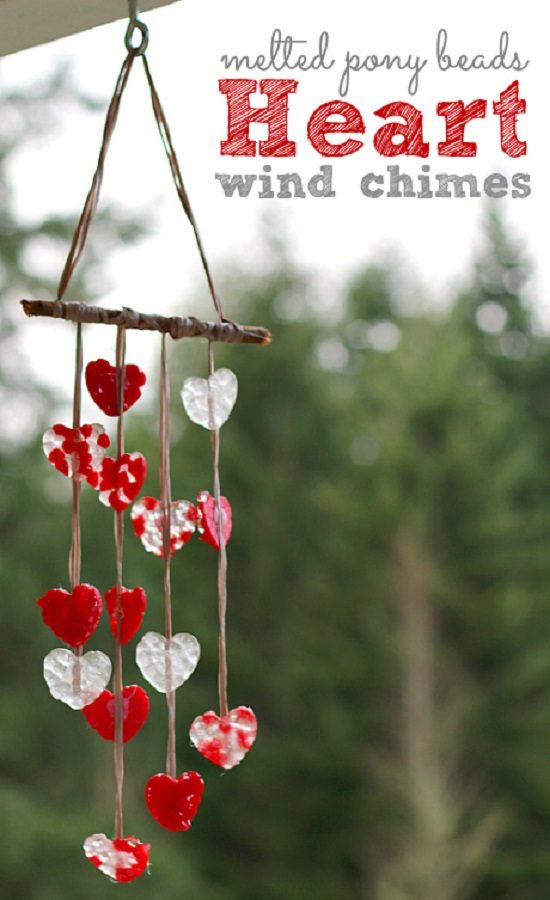 Melting beads into heart-shaped molds is all the hard work you need to create this elegant Valentine-special wind chime. See this post for the instructions.
26. Beaded Clothespin Butterfly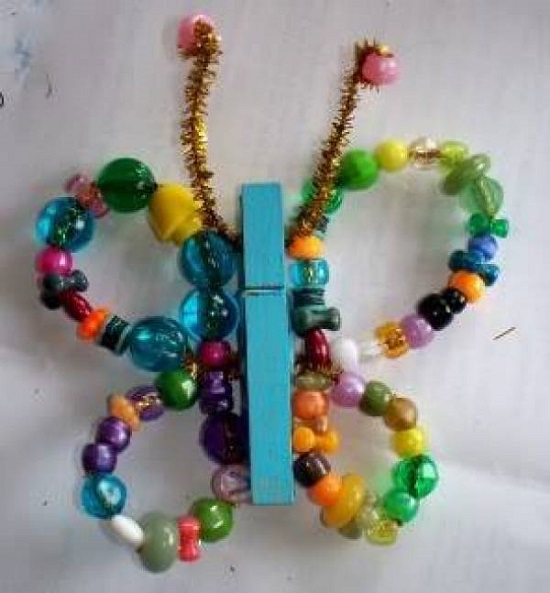 Convert a boring clothespin into a sparkly, pinchy butterfly with this easy DIY by  Indietutes were behind this project.
27. Beaded Spider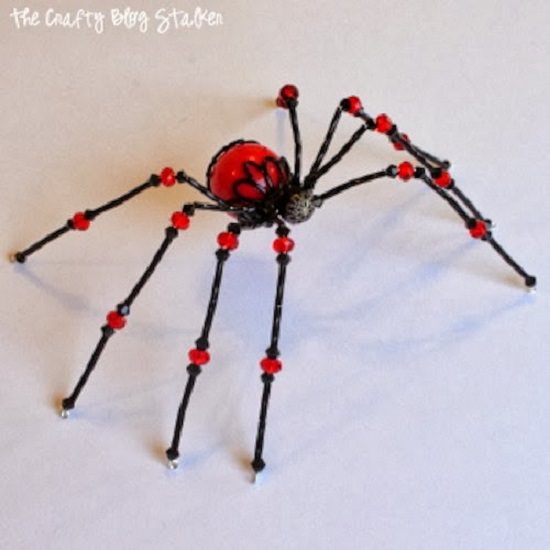 This cute and scary beaded spider is the perfect addition to any Halloween party scene. Want to know more? Click here.
28. Beads Craft Ideas – Abacus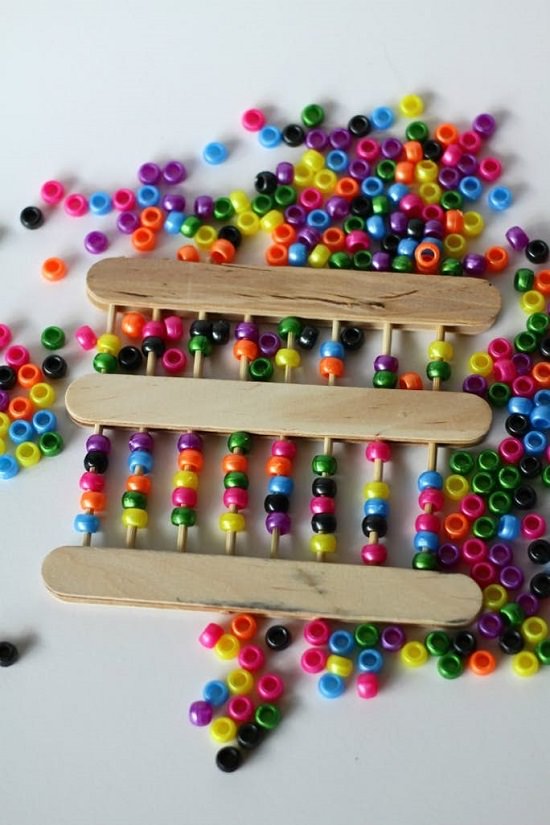 This beaded abacus craft makes Mathematics a fun subject for your kids. We got inspired by this post.
Hope you found these beads craft ideas interesting! Please leave your comments below if you have any ideas or suggestions.