These 21 DIY macrame keychain ideas are sure to win your heart with its simplicity and elegance! You can make these keychains using macrame cords, some beads, and other ornamentations!
1. Twisted DIY Macrame Keychain Ideas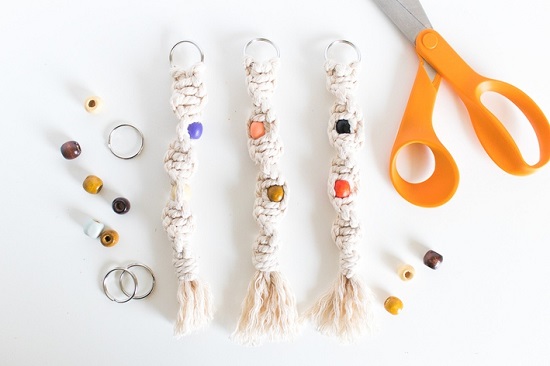 This entry-level macrame project involves using repetitive knots to create a beautiful pattern that looks more complicated than it actually is and impresses all and sundry. Follow the instructions here.
2. DIY Tassel And Macrame Keychains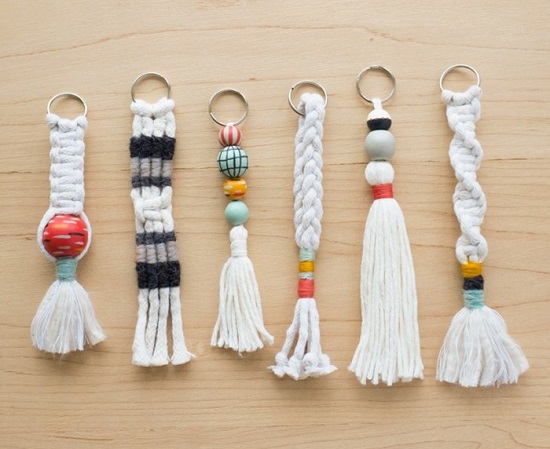 Featuring whimsical knots, beads, and tassel, this macrame DIY is easy to replicate and the perfect excuse for making your custom-made keychain. Get the details here.
3. Homemade Macrame Keychains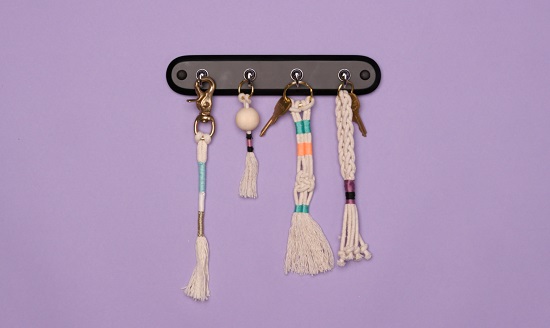 These cute DIY macrame keychain ideas are so satisfying to make that you'll probably end up making a bunch of them for all your keys and friends in one afternoon. Get the DIY here.
4. Beautiful Flower Macrame keychain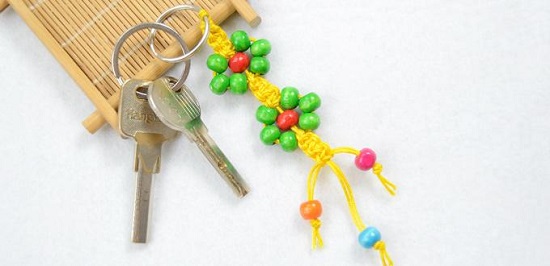 Using multi-colored beads, bright nylon threads and the easiest knotted design ever, this beautiful keychain is the ideal beginner's entry to the twisted world of macrame. Get the DIY here.
5. DIY Mini Macrame Keychains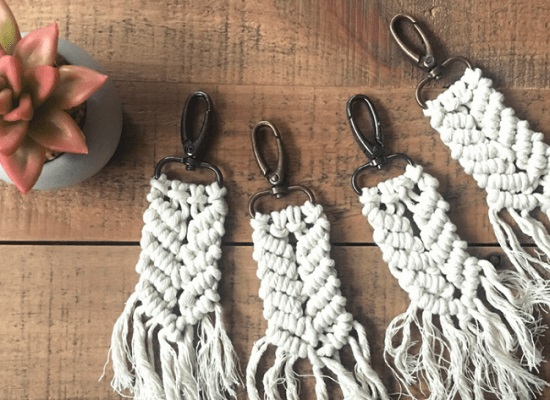 Exuding an unmistakable Boho-chic charm, these mini macrame keychains with intricate detailing get done even if you know how to make just one kind of macrame knot. Follow this DIY for more details.
6. Macrame Woven Keychain With Ribbon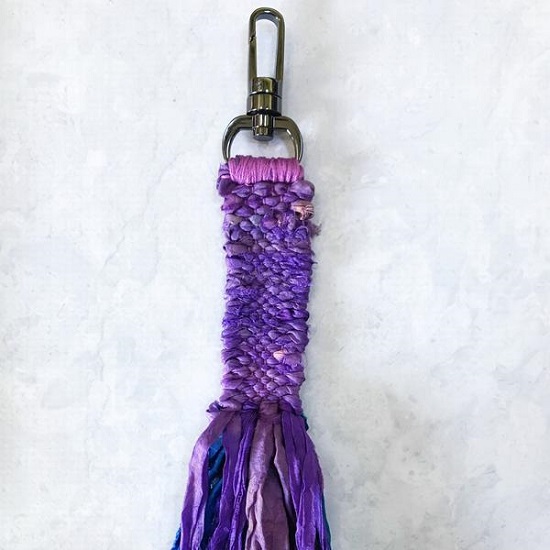 A weatherproof version of woven macrame, this one uses tapestry ribbons to create a durable yet aesthetically pleasing design that is likely to be handed down the generations. Get the DIY here,
7. Macrame Key Hanger
Whether you're looking for an elegant keychain that gets compliments everywhere or an elaborate key hanger for display, this DIY is your answer.
8. DIY Macrame Keychain Ideas
This detailed macrame keychain takes minutes to make, uses things you probably have already and can be as fancy as you like. Get complete instructions in this video.
9. Simple Macrame Keychain
With colorful beads and twisted macrame knots, this keychain would be a shame to tuck away in the crevices of your purse. Consider putting it on display at times. Get the DIY here.
10. Macrame Cotton Yarn Keychain
Add dainty charm to macrame by using cotton yarn.; it's easier to weave, more durable and perfect for creating sleek, lightweight keychains. This video has the details.
11. Simple DIY macrame keychain
A refreshing change from the more simple and monotone ideas on this list, this artisanal DIY is a great way to amp up your macrame skills. Follow this lucid video for more details.
12. Macrame Sailor Knot Keychain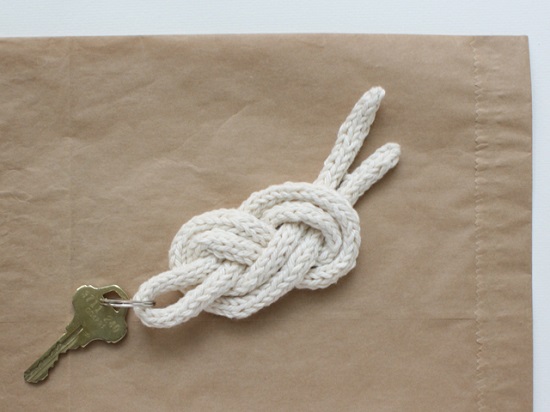 If you're looking for last-minute Father's Day gifts that leave you with enough time to write down a mushy note as well, try making this simple yet elegant macrame keychain with this DIY here.
13. DIY Macrame Minimalist Keychain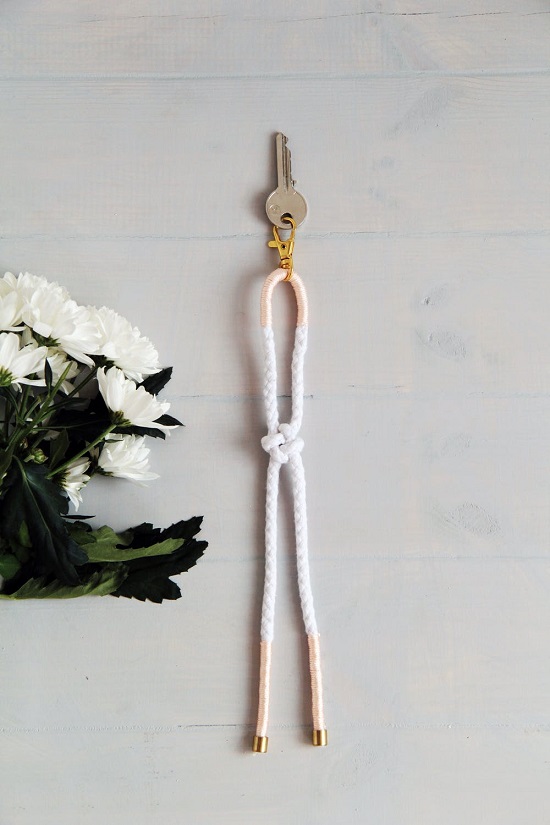 The understated sheen of this nautical-theme keychain attracts attention anywhere it goes and is probably the simplest way to ensure you never have to go frenzy searching for your keys again. Get more details here.
14. Macramé Key Chain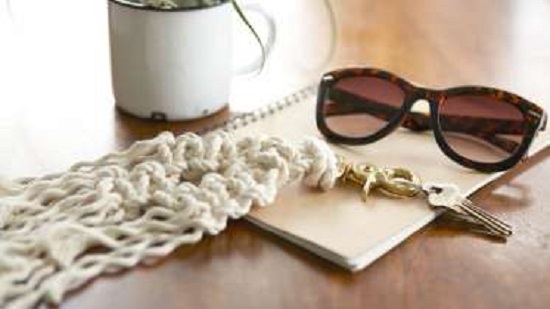 This fun project not only gives you hands-on practice on the basics of macrame but also lets you create a textured keychain that serves a dual purpose as mural art. Follow the DIY here.
15. DIY Macrame Keychain Necklace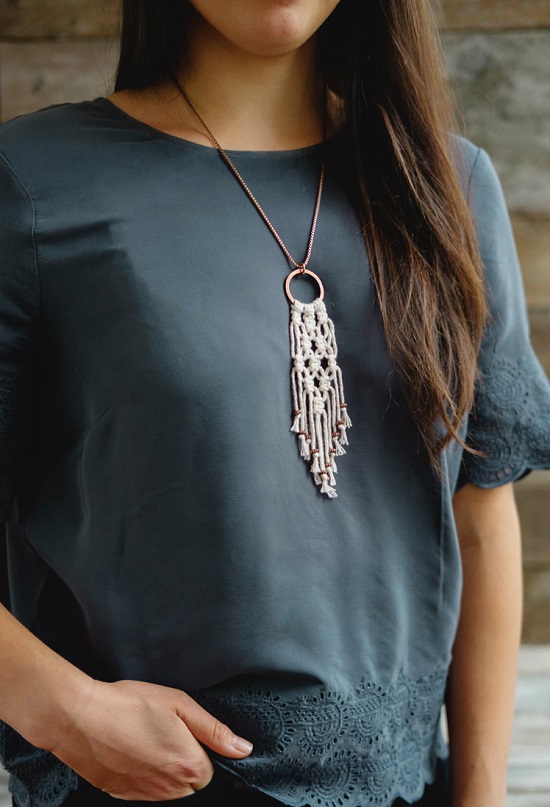 Although the tutorial is for the necklace, you can make a keychain by not attaching the chain in the end. This versatile keychain-cum-necklace using basic macrame knots is a breeze to make. Follow the tutorial here.
16. Pineapple Macrame Keychain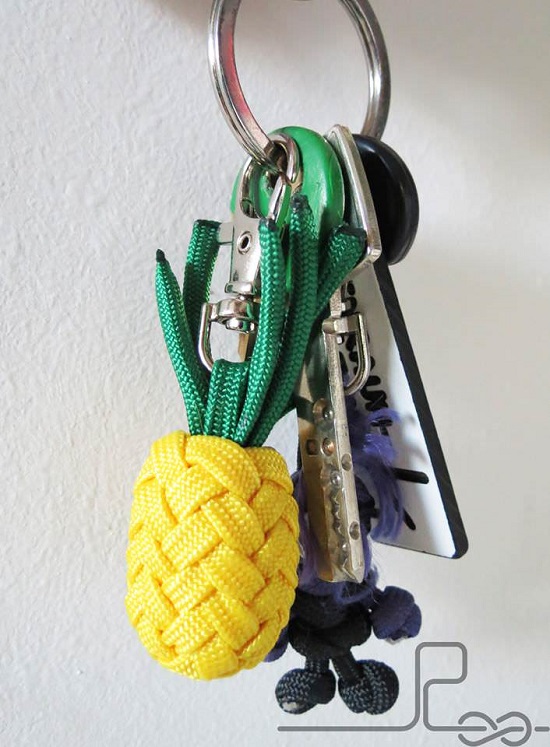 Updating your wardrobe is the routine way to get summer-ready. Go one step further and make this fruity-themed macrame keychain as a refreshing symbol of warm weather. Get the details here.
17. Macrame Owl Keychain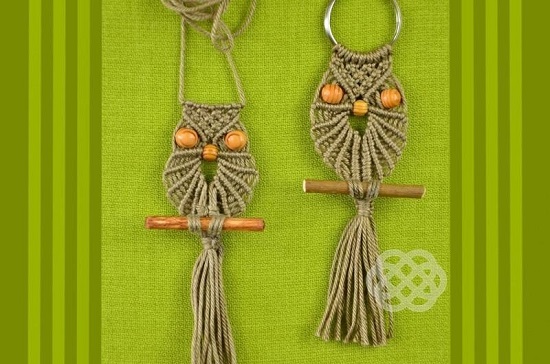 This cute fuzzy macrame owl keychain is a nice nighttime companion for when you're alone and getting home late from work. Follow this easy tutorial to make one yourself.
18. Matka Beads Macrame Keychain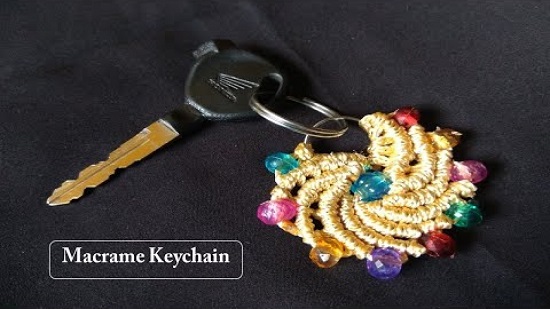 With an eye-catching design that is always on trend, this Orient-themed macrame keychain is easy to customize with more beads and tassels to suit your fancies. Get instructions in this video.
19. DIY Macrame Fish Keychain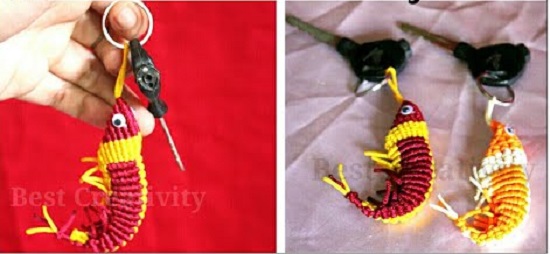 The best thing about these 3D shrimp keychains is that you can get the macrame detailing as intricate as you want just by following the basic knotted theme throughout. Watch this video for detailed steps.
20. Ombre Macrame Feathers DIY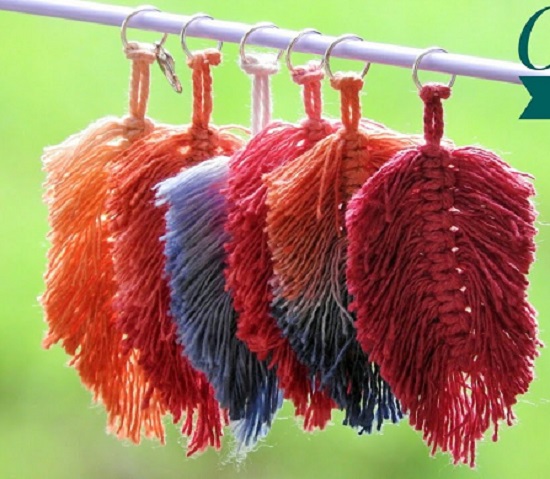 Unbelievably easy to make, these feathery macrame keychains add a soft, feminine appeal to your formal bags. Make them yourself with this simple video.
21. Beautiful Macrame Keychain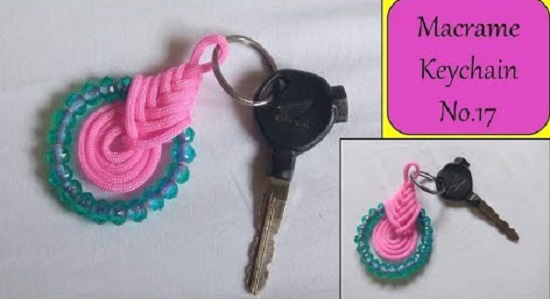 Who wouldn't like this adorable keychain with its fun colors and interesting patterns! Make your own with this DIY.