Spare some time during a weekend to try your hands on one of these interesting 50 DIY Weekend Projects and Ideas!
1. Light Up Your Yard with Mason Jars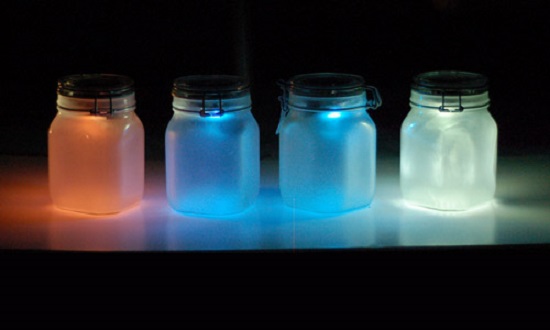 Supplies
Pliers
Large flat-head screwdriver
Small Phillips-head screwdriver
Packing tape
These DIY glow jars create different colors of outdoor lighting at a fraction of the cost. Visit Lifehacker for the DIY!
2. Build a Backyard Pizza Oven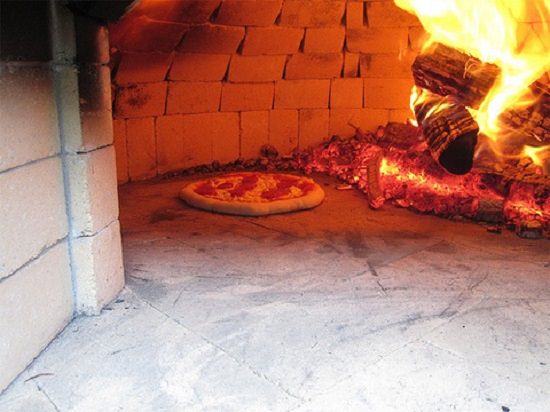 Supplies
Fire bricks
Concrete forms
Special heat-resistant cement
This aesthetically-pleasing and energy-efficient backyard oven is the stuff that dreams are made of. Know more here.
3. DIY Wine Cork Bulletin Board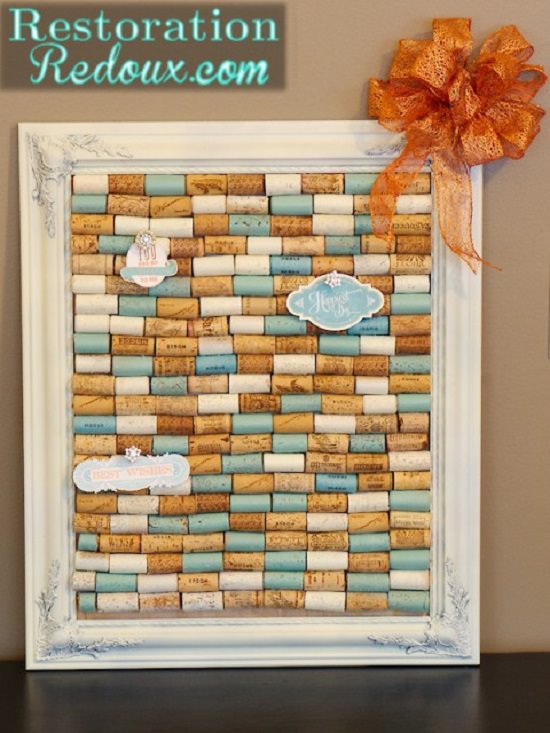 Supplies
Wine Cork
Frame
Plywood
Spray Paint
Here's an artsy way to channelize those stored wine corks into a useful design item that readily becomes the focal point of the home.
4. DIY Sign for Fall
Supplies
Old Wood Piece
Paper
Scissor 
Chalk Paint
Nothing says fall quite like this rustic wall display by housebyhoff.
5. DIY Blanket Ladder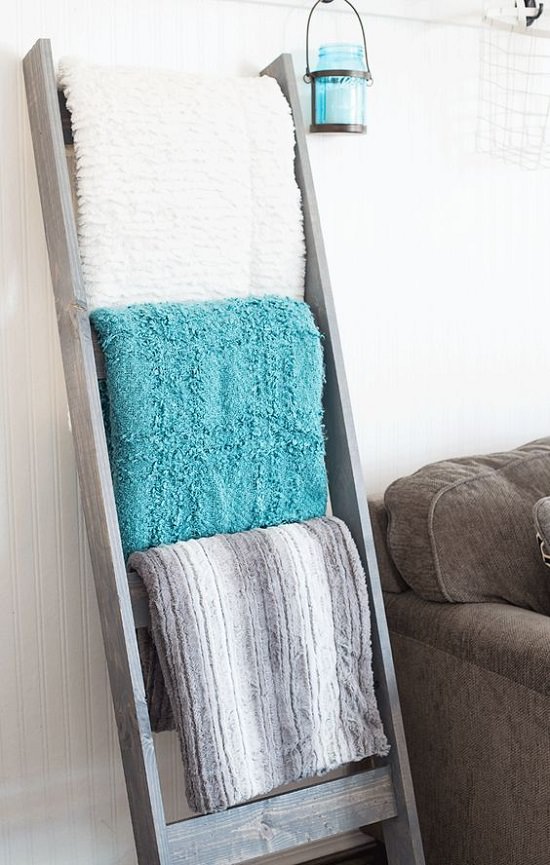 Supplies
Three 1″ x 3″ x 6′ pine boards
Miter saw
Nailer
Weathered gray stain
This ladder organizer keeps your blankets crease-free and smooth and adds cozy vibes to the room. Here is the DIY.
6. Make No-Sew Curtains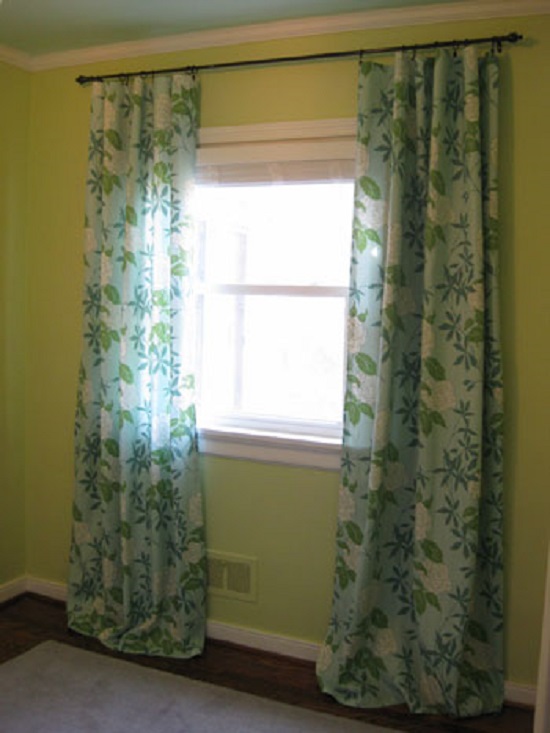 Supplies
Tape Measure
Scissors
Iron on Hem Tape
Iron
This fabulous fabric panel-turned curtain takes little help of your toolkit but none of your sewing skills. Learn how to make it here.
7. Free Or Cheap Wall Art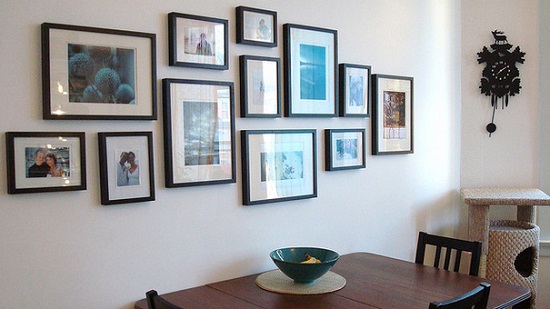 Supplies
For a quick, budget-friendly facelift to the walls, consider printing pictures off the internet and fixing them on pretty frames as wisebread did.
8. DIY Weekend Project Movie Theater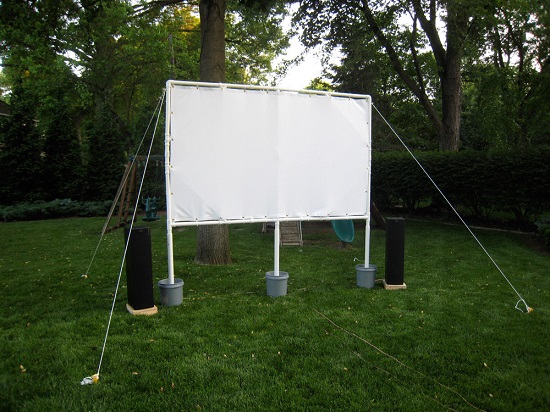 Supplies
(3) five gallon buckets
(2) sacks Sakrete 
(1) jar PVC cement 
(2) eye bolts
(4) anchor stakes
(7) 10′ sections 1.5″ PVC pipe
(1) 10′ section 2″ PVC pipe
(1) bag, 100 ct 14″ zip tie
(1) 100′ nylon rope
(8) 1.5″ wye fittings
(2) 1.5″ 90 degree elbows
(1) 1.5″ cross fitting
(2) 1.5″ tee fittings
(1) 5′ x 9′ piece of blackout cloth
This makeshift outdoor theater will keep your kids in the garden away from the boredom of indoors all day. We found the idea on wired.
9. Make a Flat-Packing Portable Stool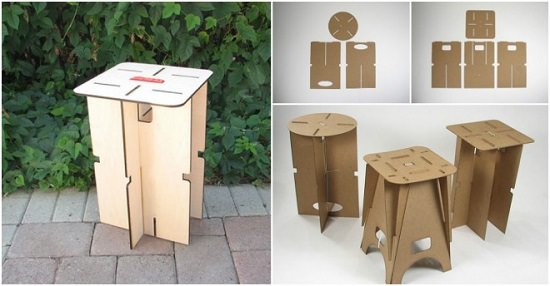 Supplies
Plywood
Spray Paint
Cutter
This sturdy yet collapsible stool is a boon for people looking out for extra storage space in their tiny apartments. Follow this post to make it.
10. DIY  Weekend Project Picture Frame Terrarium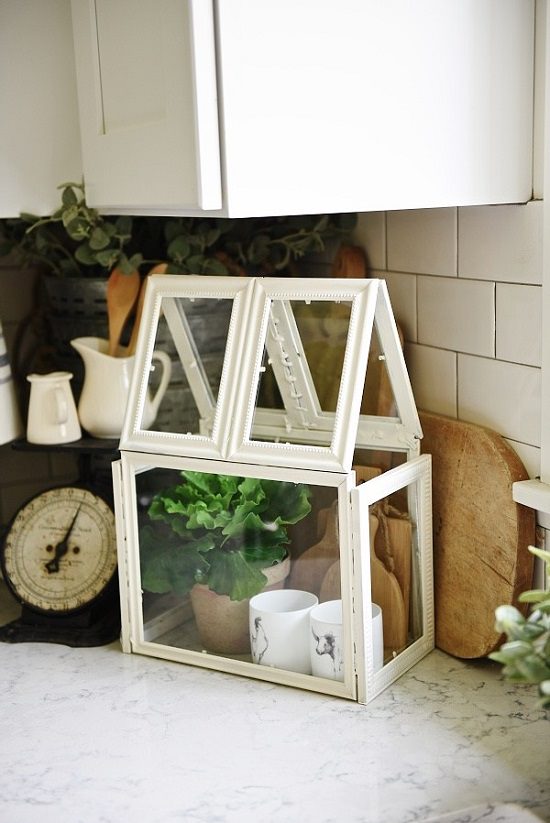 Supplies
Frames
Window Glass
Plants
Mugs
Use old picture frames to create designer terrarium like this for your small houseplants. The DIY is here.
11. DIY Ladder Shelves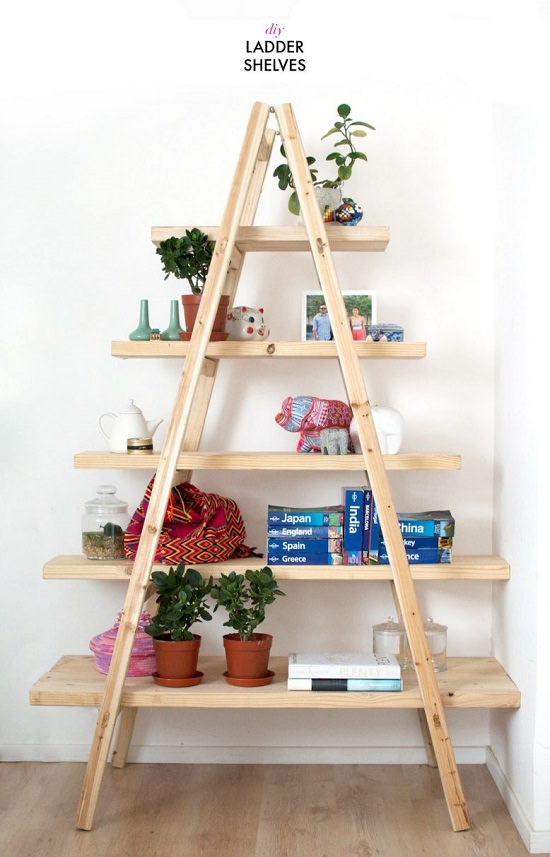 Supplies
Ladder
Pine Wood
L-Brackets
Screws
Drill
If you want to tidy up your space with a neat and elegant organizer that lets you display your favorite stuff, consider this contemporary-style DIY ladder shelf. You can also use it as a plant stand.
12. DIY Weekend Project  Wire Mail Basket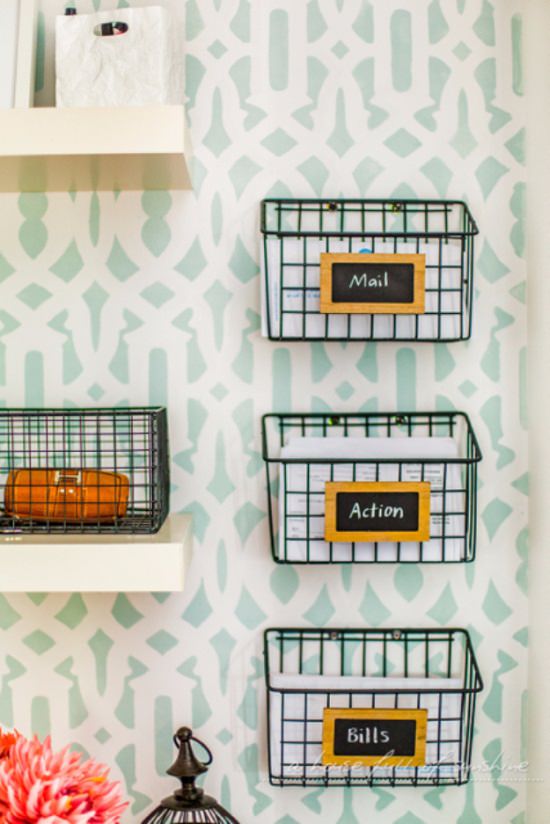 Supplies
Chalkboard
Wire bucket 
Spray paint
Sort out your mail and bills with industrial-design wire baskets. Follow this post for the DIY!
13. Spray Paint FAQs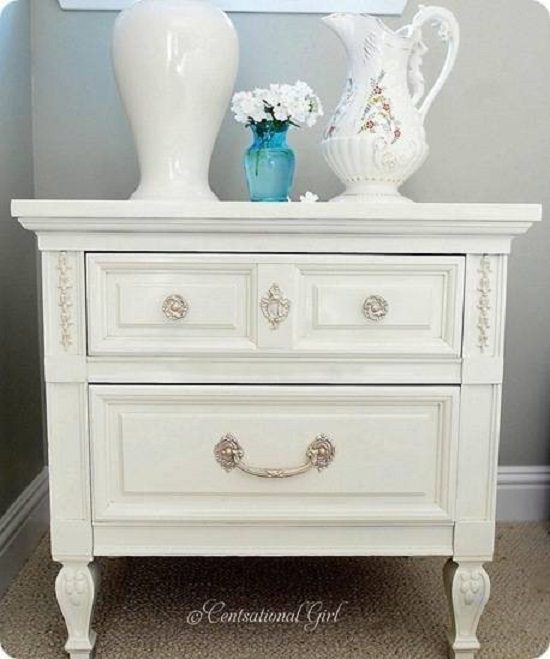 Supplies
Spruce up your old, fading nightstand with the magic of spray paint. Get more information here.
14. Painting And Reupholstering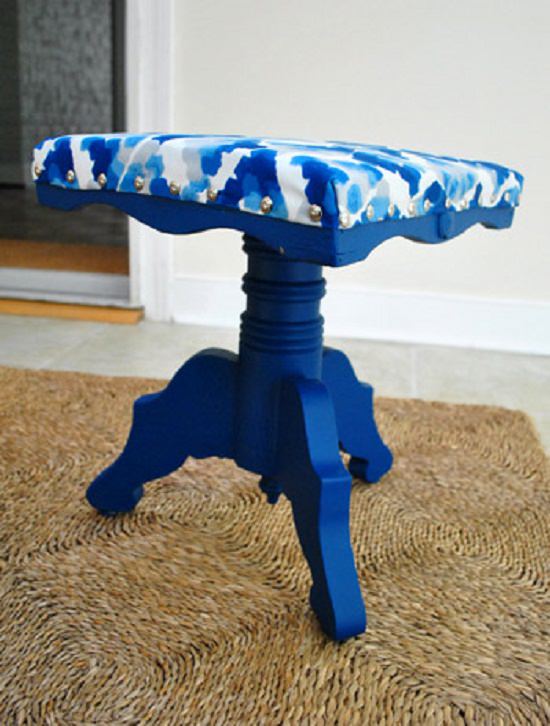 Supplies
Chalkboard
Nails
Spray paint
If your footstool is in a sorrow state with chipped paint and dented edges, this little hack by younghouselove can give it a new life.
15. Set Up Cheap Ambient Lighting with Rope Lights

Supplies
The right light is often the link between chaos and focus. Set the mood you want cheap rope lights with this post.
16. DIY Weekend Project Birdseed Wreath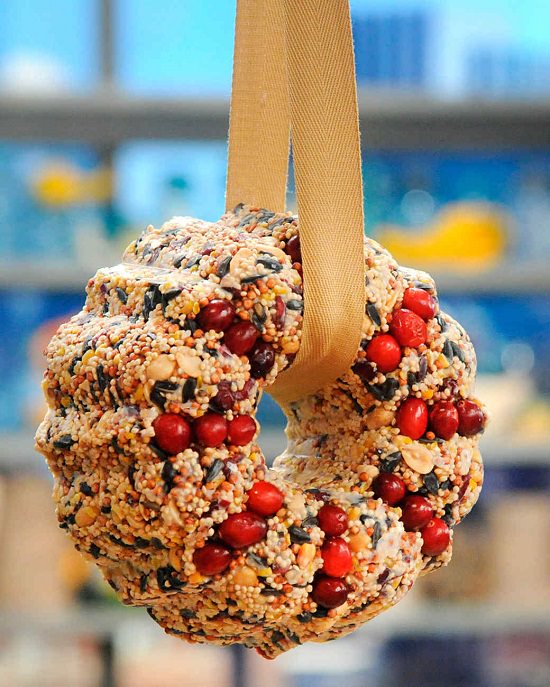 Supplies
Suet
Saucepan or baking dish
Fine cheesecloth
Measuring cup
Fresh cranberries
6-cup Bundt pan
Wild birdseed
Dried cranberries
Roasted unsalted peanuts
Large plastic spoon
Wide ribbon
This pretty suet bird feeder with its vibrant colors is surely going to look good in your yard. Click here to know more.
17. Upside-Down Tomato Planter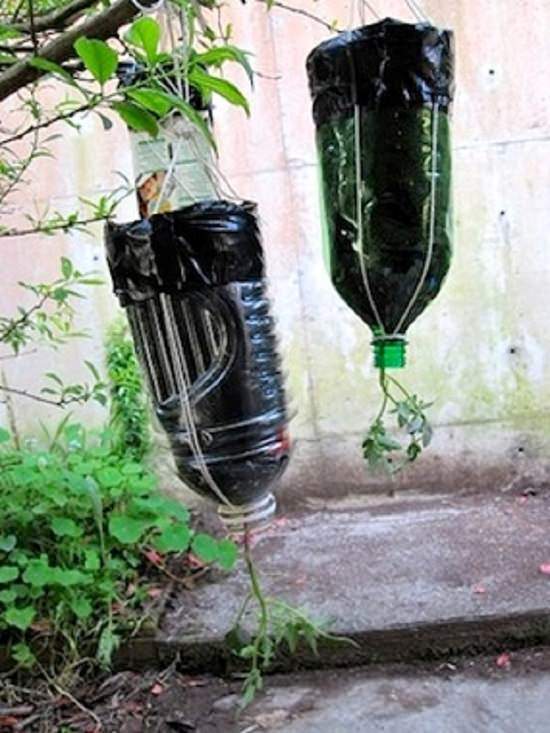 Supplies
2-liter bottle or juice carton
Garbage bag
Duct tape
Tomato plant
Utility knife
Paper towel
Cotton balls
Twine 
Life can crop from the strangest of spots. Take this topsy-turvy bottle here for example.
18. DIY Yarn Wrapped Painted Jars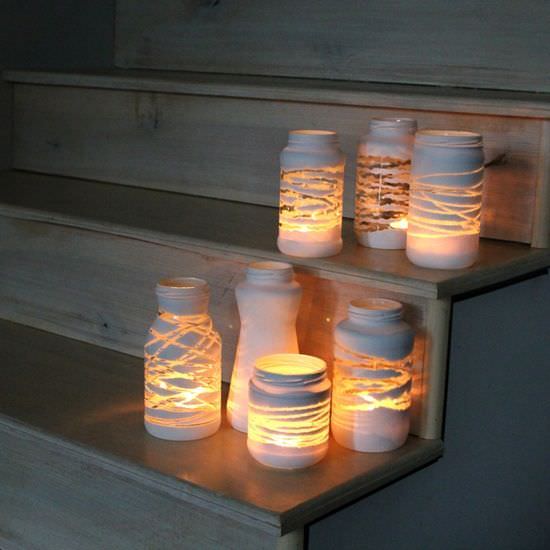 Supplies
Yarn-wrapped jars are versatile design items, perfect for lighting up different parts of the home with their warm, festive glow. We got the inspiration from here.
19. DIY Weekend Project Leafy Garden Stepping Stones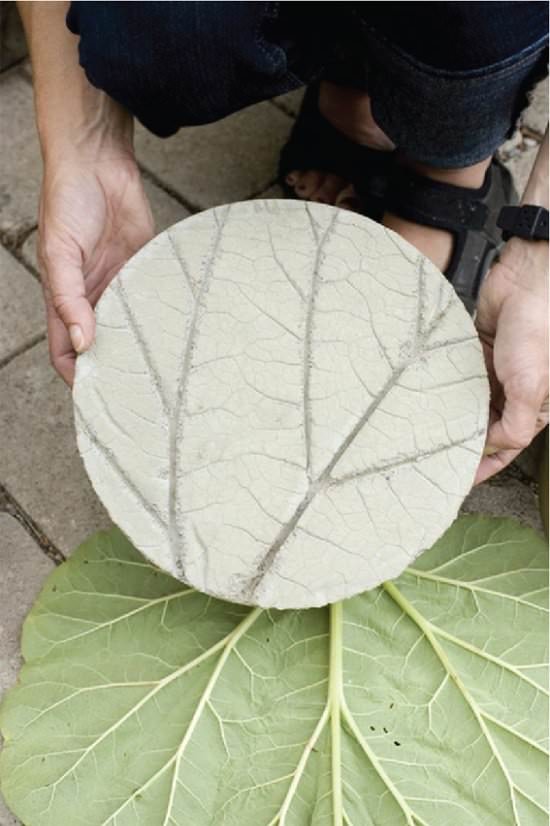 Supplies
Lining the garden path with artsy leaf patterns gives a refreshing feel that makes your entrance inviting. Curbly came up with the idea and DIY!
20. Shoe Organizer into a Vertical Herb Garden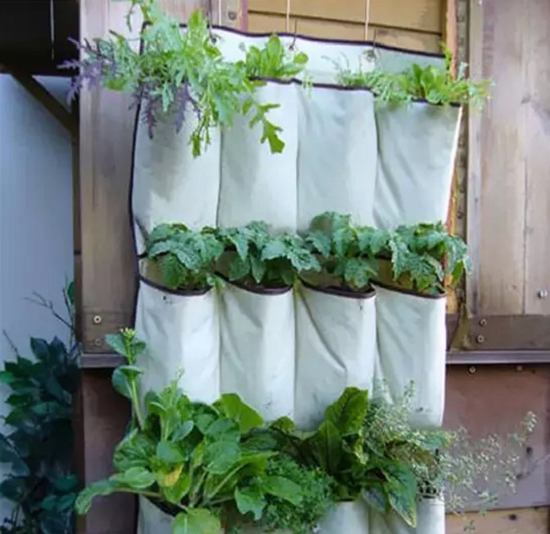 Supplies
Hanging pocket shoe organiser /store
Pole and attachments ( curtain pole or pipe fittings, screws)
Strong metal saucepan or utensil hanging hooks
Compost of a good quality moisture holding type
Selection of plants or seeds… e.g. mixed leaf salad, herbs,sorrel, peas, mini tomatoes
Piece of wood 2″x2″ as long as the width of the pocket store to keep the base of pockets away from the wall
Trough planter to catch drips
When you lack a garden, converting vertical space into a herb organizer seems like the best possible option. Check out the detailed article here.
21. No-Sew Way to Reupholster Outdoor Cushions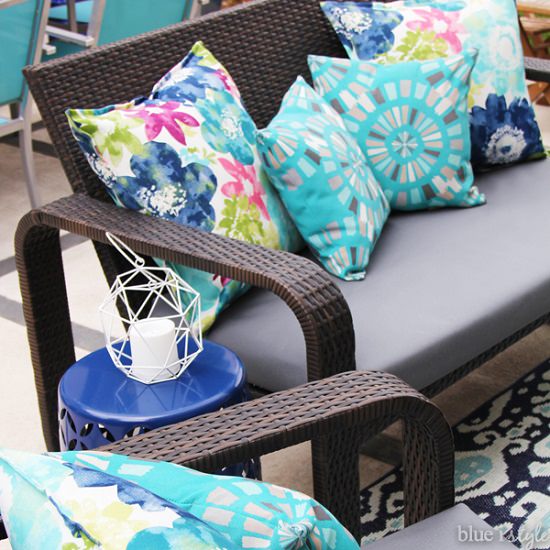 Supplies
Two Yards of Thick Outdoor Fabric
Safety Pins
Refurbish patio cushions with this easy, no-sew hack that takes no more than a few minutes. Here is all you need to know.
22. DIY Pallet Fire-Pit Table with Firewood Storage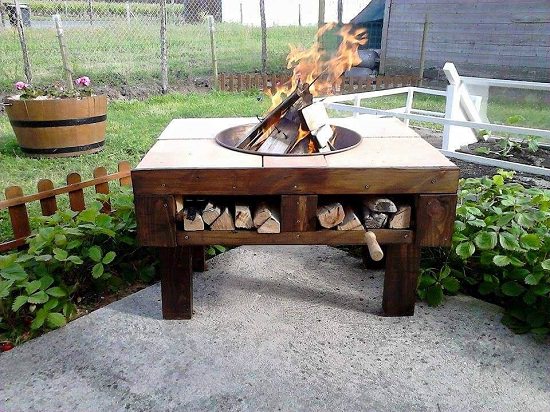 Supplies
Pallet Wood
Metal Container
This pallet fire pit with a discreet tuck-in stash for firewood storage creates a warm and snug corner in your backyard. Get the DIY by clicking here.
23. DIY Spoon Lamp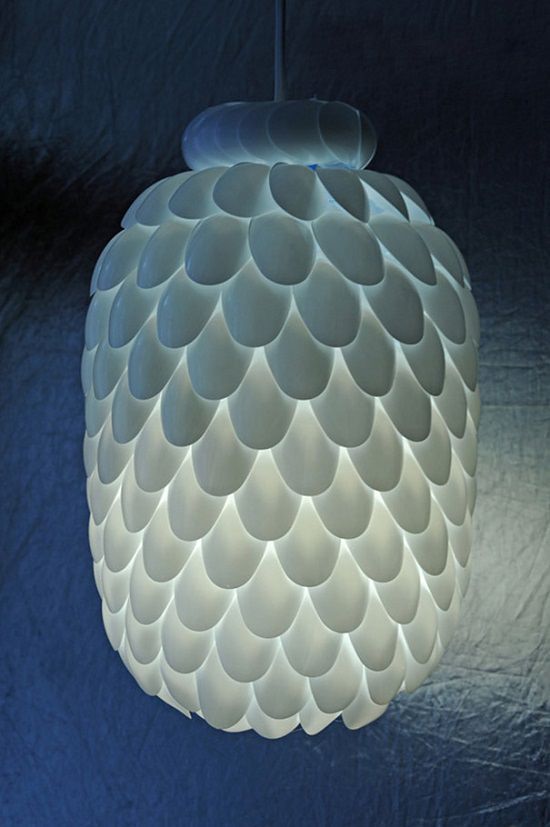 Supplies
Glue Gun 
Knife 
Plier
Lamp 
Bottle
Spoons
This DIY spoon lamp is a remarkable way to convert ordinary, everyday objects into purposeful decor items.
24. Toilet Paper Roll Wall Art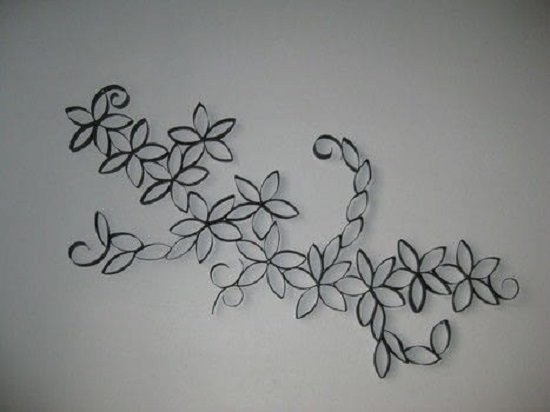 Supplies
Toilet Paper Roll
Scissor
Glue
Spray Paint
This charming mural is what you get when you put together boredom and unending rolls of toilet paper. The simple steps are here.
25. DIY Weekend Project Lace lamp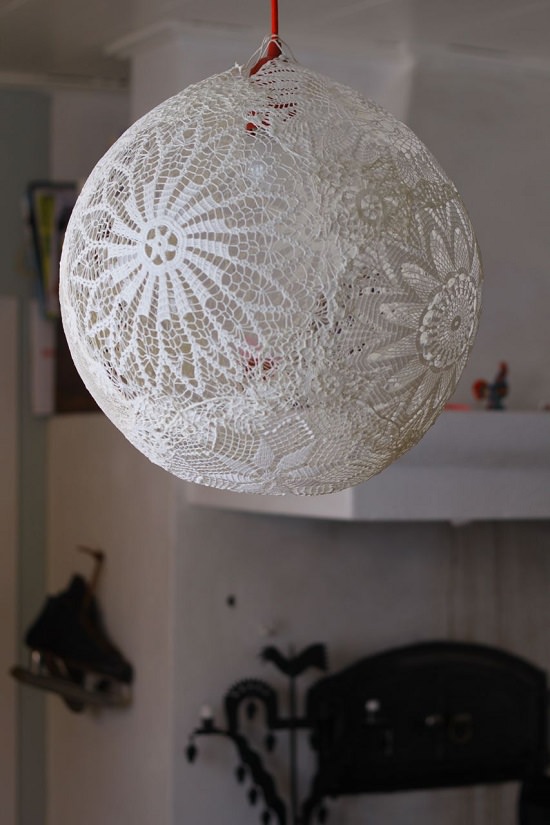 Supplies
Doilies
Balloon
Bulb
Glue
Crystal chandeliers are not the only way to add a vintage touch to the dining room; this lace lamp is a great option as well.
26. Pebble Placemat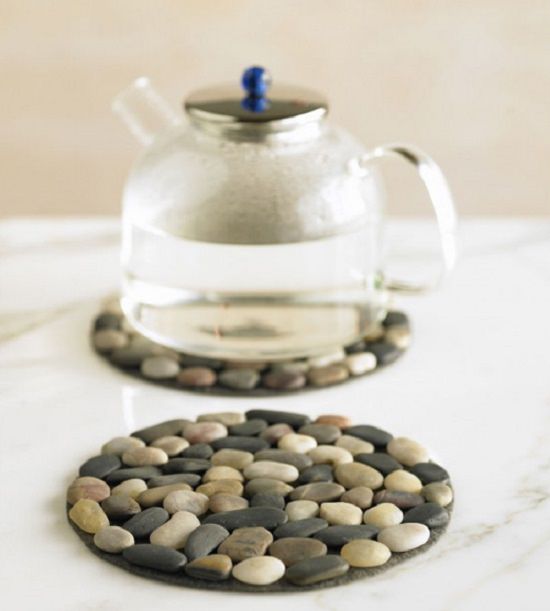 Supplies
Pebble coasters are a neat and elegant addition to dining tables that demand a little detailing. Make them by following this post.
27.  Stenciled and Painted Lacy Floor!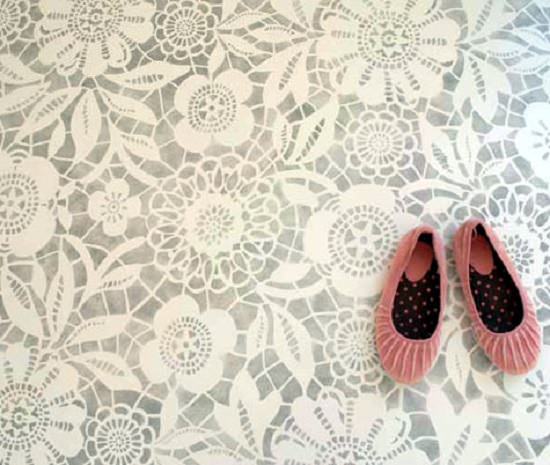 This lace-stenciled flooring converts your home into a divine paradise in no time. All the information is here.
28. DIY Glass Cake Stand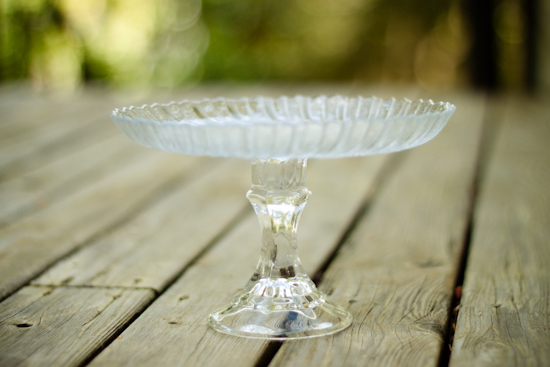 Supplies
Tall glass candle holder 
Glass plate
Clear multipurpose or glass adhesive
Creating these traditional party props is surprisingly cheap when you follow this DIY.
29. DIY Weekend Project Fairy Garden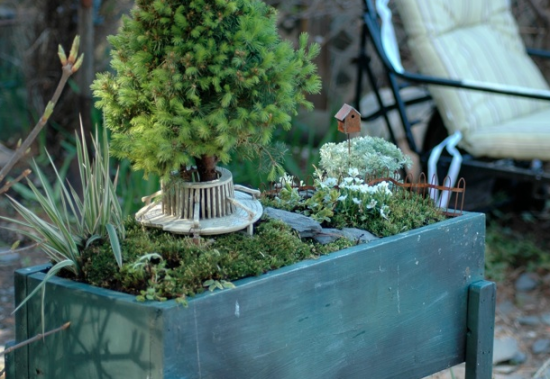 Supplies
Miniature Plants
Fairy Ornaments
A Container 
Creating an adorable fairy garden is sure to add enchanting vibes to your garden. We got the inspiration from the nester.
30. Suitcase Dog Bed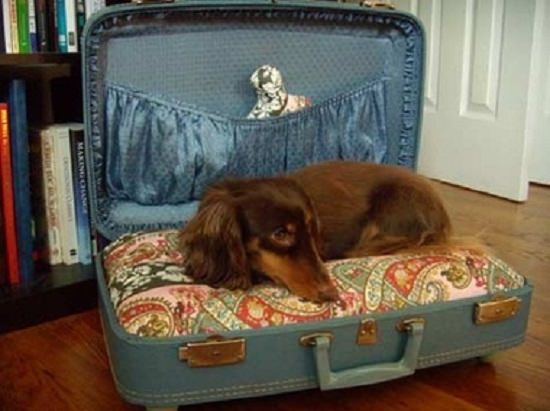 Supplies
Vintage suitcase
4 legs
4 screw on leg attachments
1 piece of plywood 
On second thought, your jumbo suitcase forms the perfect fit for a cozy dog bed. Don't forget to fluff it up with pillows and bedding. Read more here.
31. DIY Pallet Swing Bed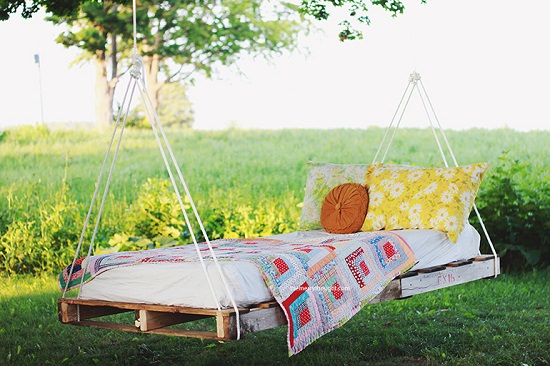 Supplies
Pallets
2 x 4 lumber 
Drill
Screws
Saw
Measuring tape
Rope
Mattress or Cushion
This relaxing swing bed will help you blissfully forget your sorrows as you sway in the gentle afternoon breeze. Check out the DIY for more tutorial.
32. DIY Solar Bottle Bulb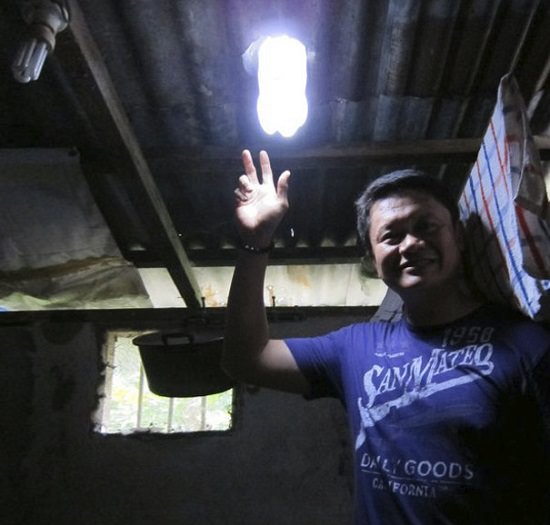 Supplies
Bottled water with bleach is the most eco-friendly bulb in the world. This simple idea here is sure to light up your lives.
33. DIY Cutting Board Bird Feeder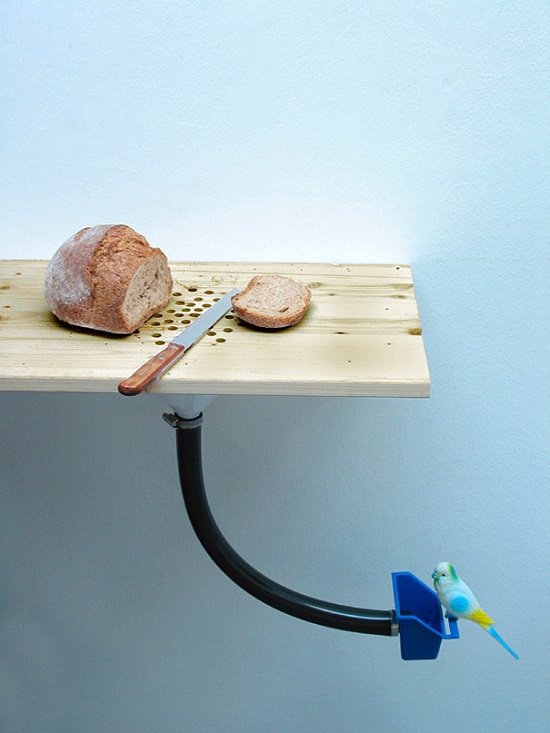 Supplies
Drill Machine
Pallet Wood
Pipe
Funnel
Here's an ingenious way to use an old cutting board to carve out a convenient bird-feeder for the garden.
34. DIY Weekend Project Wallpaper Dresser
Supplies
Paint Brush
Spray Paint
Wooden Cabinet
This wallpaper dress idea will make you appreciate the endless decorative powers of wallpaper. Visit apartment therapy for the tutorial.
35. Recycled Leather & Wood Shelf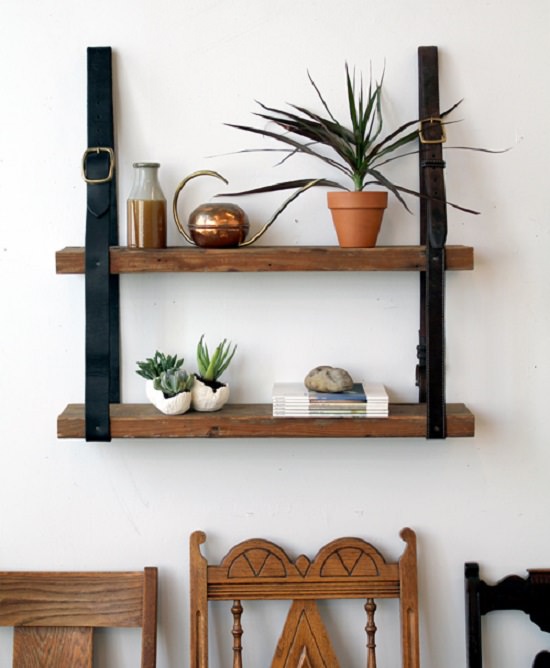 Supplies
2 Wood Boards 
2–4 Long Leather Belts
Carpet Tacks/Nails
Hammer
Measuring Tape/Ruler
Pencil
Every home needs a hanging leather shelf; after all, it's an excellent way to display some of your favorite stuff similar to what we found here.
36. DIY Botanical Gallery Wall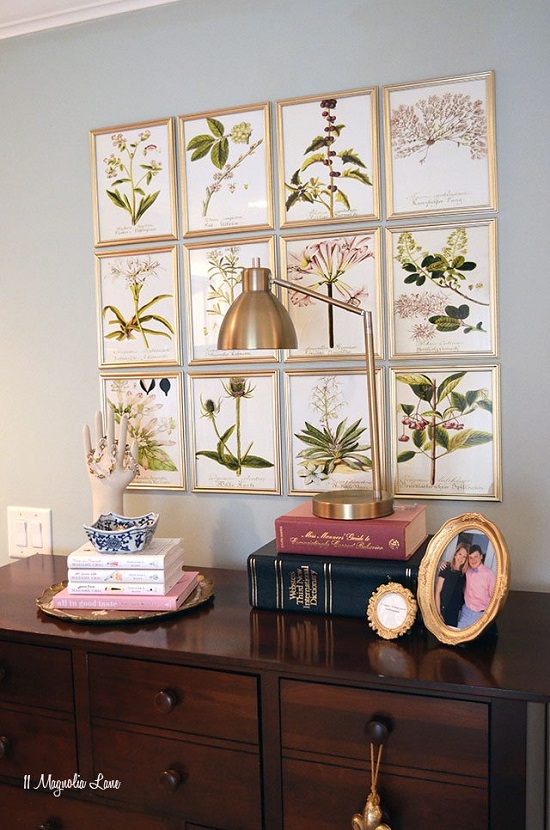 Supplies
Cardboard stand
Watch
Command strips
Nail
If houseplants seem like too much work, this gallery wall of botanical prints may be a nice alternative. By clicking here, you'll be redirected to the DIY!
37. DIY Custom Plate Rack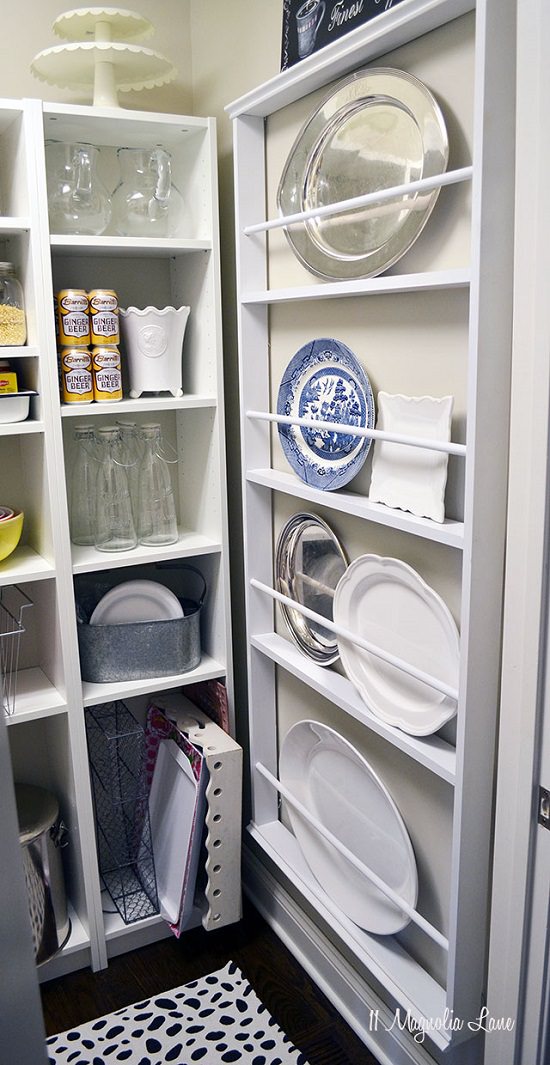 Supplies
This DIY customized plate rack keeps your cutlery safe and handy for when you're juggling too many guests at the same time.
38. DIY Backyard Fire Pit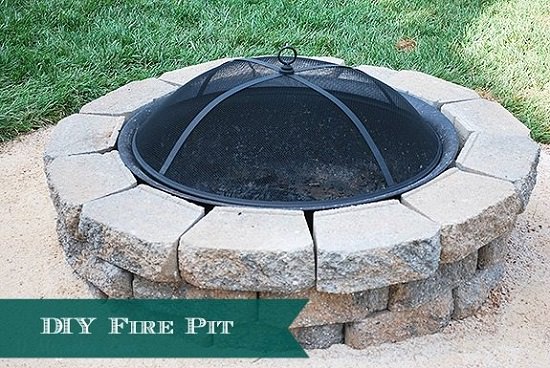 Supplies
Cement Blocks
Firepit Grill
This DIY fire pit is a must-have for every party-lover who loves hosting backyard barbeques on cold nights. Learn the step by step procedure here.
39. Turn Old Furniture Into New Pet Beds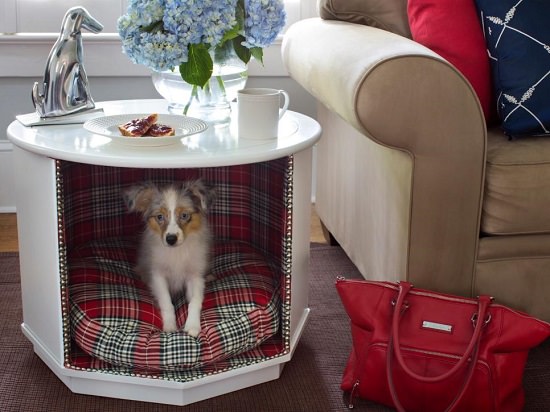 Supplies
This discreet and plush home will keep your pooch warm and comforted when you're out for long hours. Get inspired by this post on DIY network.
40. Stone Fairy House

Supplies
Glue
Ziplock bag
A form – birdhouse, old margarine container, gourd or other item
Some small stones
Tweezers
Shellac or urethane
Making this DIY miniature stone house is your first step forward to inviting these ethereal beings to your home. Want to know more? Click here!
41. DIY Weekend Project Bricks Fountain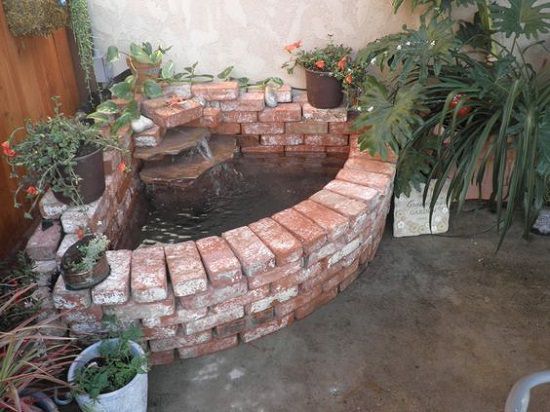 Supplies
Bricks
Slate
Tubing
Pump
Liner 
Lights 
River Rock 
This brick waterfall is a nice way to convert a drab backyard into something that breathes life. More details on this project are here.
42. Sewing Basket into a Playful Planter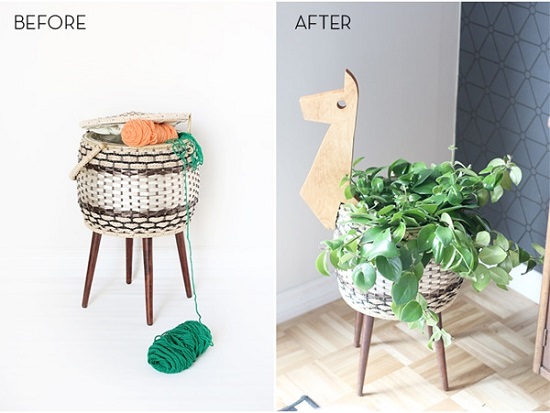 Supplies
Pine Board
Pencil
Band Saw or jigsaw
Drill with 1/2″ forstner bit
Sand Paper
Cloth
Wood Stain
Thrifted sewing basket
Growing leaf houseplants on a sewing basket may be the last thing on your mind, but it's worth a shot. The procedure with requirements is here.
43. Ball Pit Fun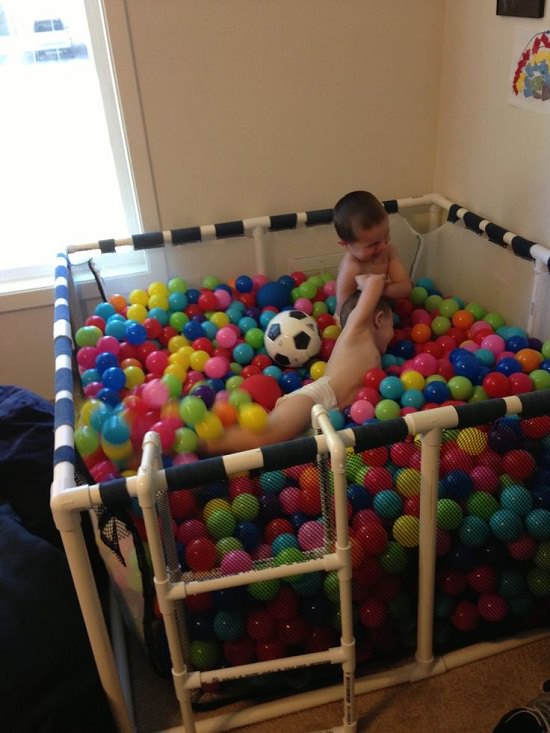 Supplies
Why run to the toy store when you can make this cute little makeshift ball pit in your baby's pram. Details on this fun project are here.
44. Photo door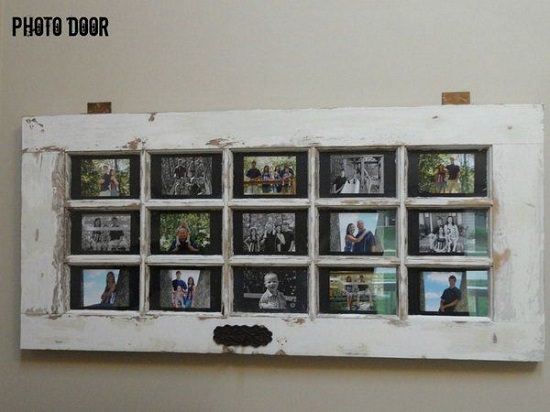 Supplies
Wooden Frame
Pictures
Spray paint
Nameplates are standard stuff, don't you think? Try this photo display on the front door for a more personalized touch. Project details are here.
45. Grill Table Weekend Project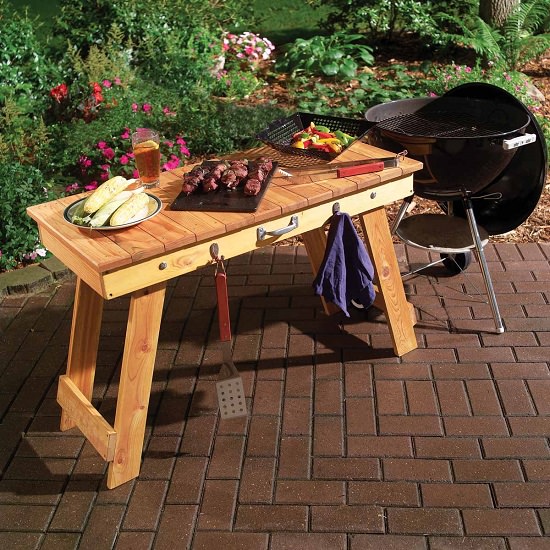 Supplies
Drill Machine
Pencil
Pallets Wood
Hooks
Nail
This outdoor grill table is sure to become your go-to prop while setting up impromptu parties. Here is how to make it.
46. Hose Reel Hideaway
Supplies
Drill Machine
Pencil
Pallets Wood
Hooks
Nail
Hose storage doesn't have to be hideous; integrate it with the rest of the garden elements with this simple idea by familyhandyman.
47. A-Frame Picnic Table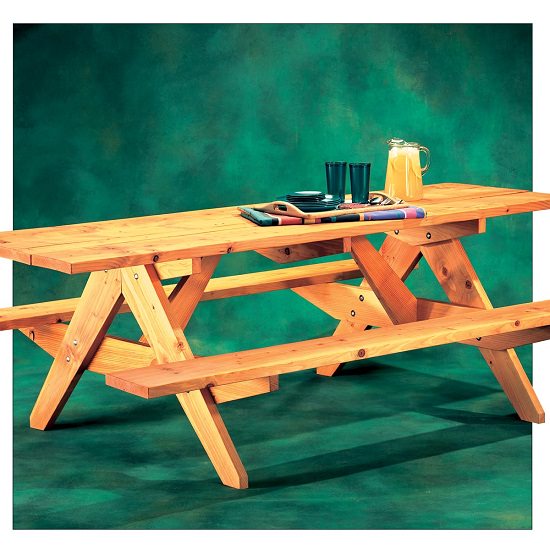 Supplies
Circular saw
Belt Sander
Electric Drill
Hammer
Tape Measure
Screwdriver
Four Bar Clamps
This pretty picnic table is sturdy enough to hold a lavish feast without crumbling into pieces. If you acquire some carpentry skills check out this post.
48. Space-Saving Tool Holder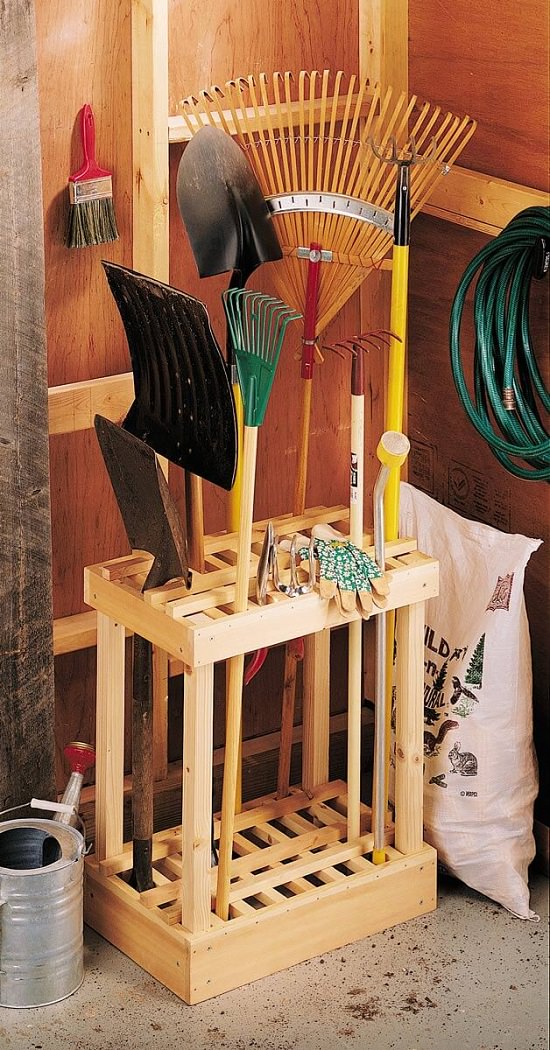 Supplies
Table saw
Combination square
2 pine board
Two 8′ 2x2s
2″, 1-1/2″ and 1-1/4″ finishing nails
1-5/8″ deck screws
This tool organizer is a great way to organize your shovels and rakes. This tutorial will guide you in every step.
49. Build This Soothing Fountain in an Afternoon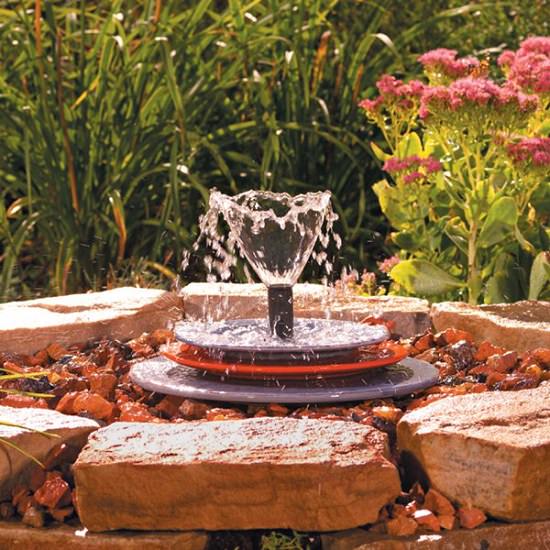 Supplies
Wire Cloth
Tub
Water Pump
Stones
Drill Machine
Plate
This pint-sized fountain is proof that you don't need a ton of space to create a quaint haven in your backyard. All the information required is taken care of in this post.
50. Build a Spring in Your Backyard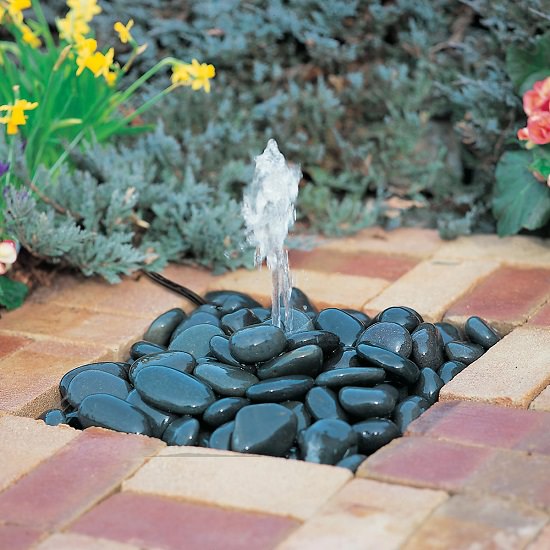 Supplies
Bucket 
Fountain Pump
Plastic Tubing
Hose Clamp 
Pebbles
Water Pump
The trickling sounds of water and the Zen appeal of the rocks make this water feature a must-have in your garden. Create is by following this tutorial here.