Upgrade your kitchen with Cutting Board Display Ideas that go beyond storage. These ideas turn cutting boards into artistic masterpieces!
Cutting boards are essential in any kitchen, but who says they can't be part of the décor? Explore these Cutting Board Display Ideas that are not only functional but also add a decorative touch to the space.
Read the Modern DIY Patio Kitchen Ideas here
---
Cutting Board Display Ideas
1. Wall-Mounted Hooks
Use simple and inexpensive wall-mounted hooks to display your cutting boards. This idea offers a rustic charm and keeps the boards accessible, organized, and off the counter. It's a perfect way to showcase your favorite cutting boards.
2. Open Shelving Display
Consider installing open shelves in your kitchen to arrange your cutting boards. It adds an artistic touch while keeping the boards at hand, offering beauty and functionality.
3. Stylish Cutting Board Planters
Transform your cutting boards into stylish planters as part of the cutting board display ideas. Not only does this offer a decorative element, but it also serves as a green and fresh addition to your kitchen decor.
4. Decorative Cutting Board Display Stand
Place cutting boards on decorative easel stands. Paint or engrave them with messages or designs to turn them into kitchen art. It's a creative way to elevate the appearance of ordinary boards.
5. Wire Basket Storage
A wire basket is another one of the best cutting board display ideas. It's an affordable solution that provides both style and functionality, making your kitchen look trendy.
6. Fireplace Mantel Setup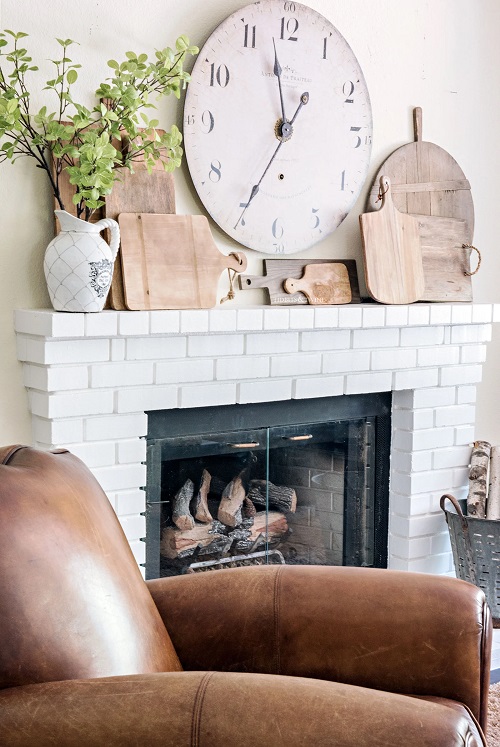 Use the fireplace mantel to display cutting boards with other decorative items like vases or antique kitchenware. It adds a warm and inviting touch to the space.
7. Vertical Plate Rack for Cutting Boards
A vertical plate rack can be repurposed to hold cutting boards. Among the various cutting board display ideas, it offers an orderly appearance and a symmetrical beauty to the kitchen.
8. DIY Wooden Stand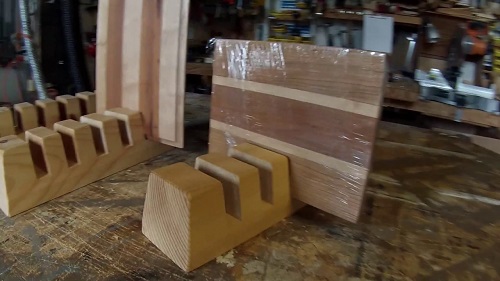 Create a wooden stand using scrap wood. A notable mention in the cutting board display ideas, this DIY solution can match your décor and keep the boards upright and organized.
9. Framed Artwork Display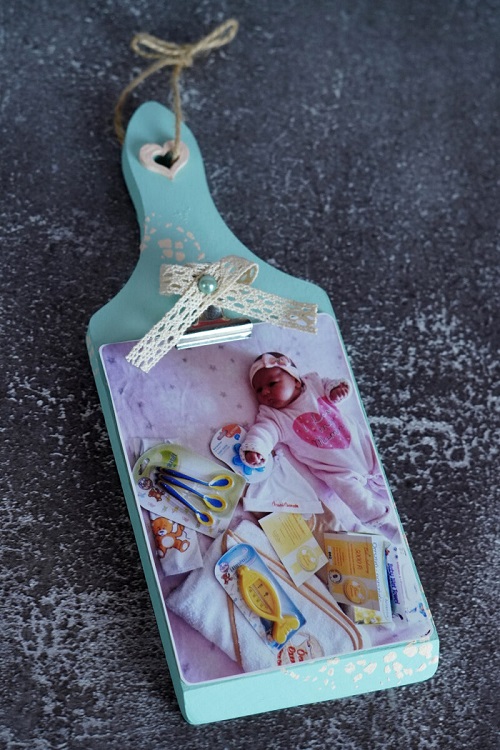 Use cutting boards as frames for artwork or photographs. Use them to create a personalized and eye-catching display, turning everyday items into works of art. Read this article for more info.
10. Pegboard Cutting Board Wall Display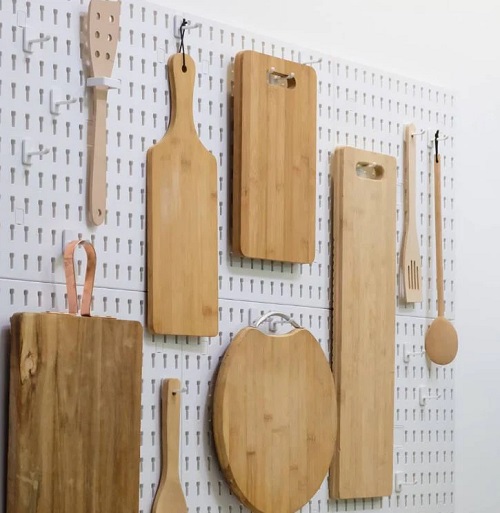 Utilize a pegboard for a customizable and inexpensive way to showcase cutting boards. This offers a crafty and efficient organization method that adds texture to your walls.
11. Rustic Farmhouse Cutting Board Display
Use rustic wooden crates to stack or lean cutting boards. It adds a farmhouse flair to your kitchen without breaking the bank, offering a chic country vibe.
12. Rod with S-hooks
Install a rod with S-hooks to hang multiple wooden cutting boards. A functional and stylish way to keep your cutting boards organized while adding a sleek modern look to the kitchen.
13. Vintage Magazine Rack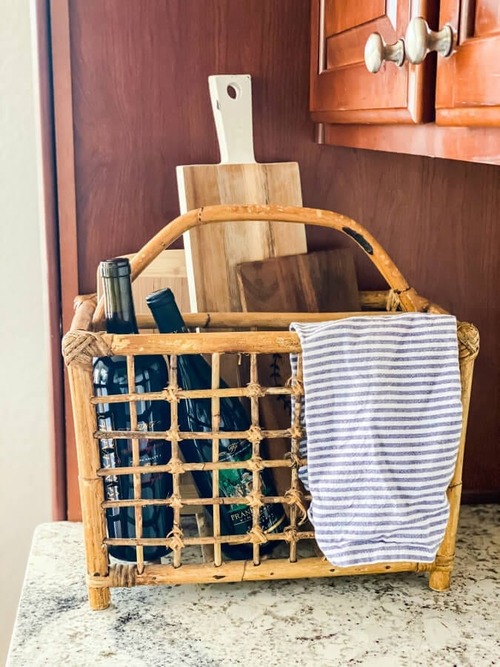 Use a vintage magazine rack to store cutting boards. A. An eco-friendly way to add a unique twist to your kitchen, blending the old with the new. Hop to this detailed article to learn more about this display idea.
14. Themed Seasonal Display
Create a seasonal display by incorporating themed elements like autumn leaves or Christmas ornaments alongside your cutting boards. It's a festive way to bring seasonal charm to your home.
15. Cutting Board Magnet Holder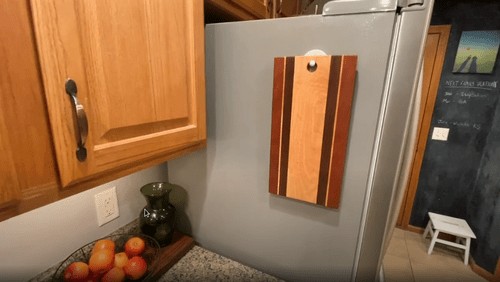 Learn how to make a magnetic holder to display a cutting board on the refrigerator in this video tutorial. It's easy to make and inexpensive too.
Check Out the Best Above Fridge Top Decoration Ideas here