Add a touch of sparkle to your favorite items at home with these 25 Best DIY Glitter Ideas and Projects!
1. Glitter Love Letters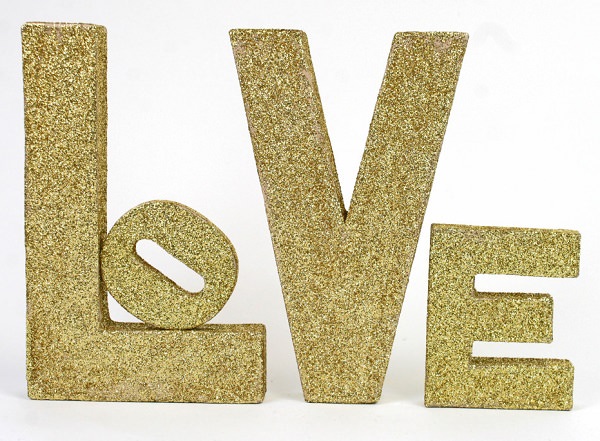 These would look great as home decor or on your wedding invitations too. Making them is simple and fun too. Learn more here!
2. DIY Glitter iPhone Cover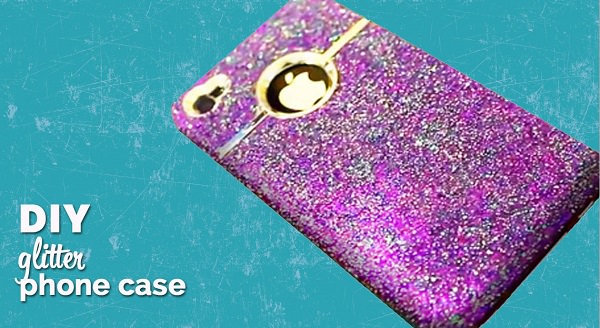 They look cute and just perfect when you use them sometimes in fancy parties. The cover is made of glitter and lace and can be made in any color you like in very simple steps. Learn more here!
3. Glitter Vase

A glitter vase can be a spectacular table centerpiece for any occasion. You can make one by transforming your regular vase. Learn more here!
4. Festive Glitter Candles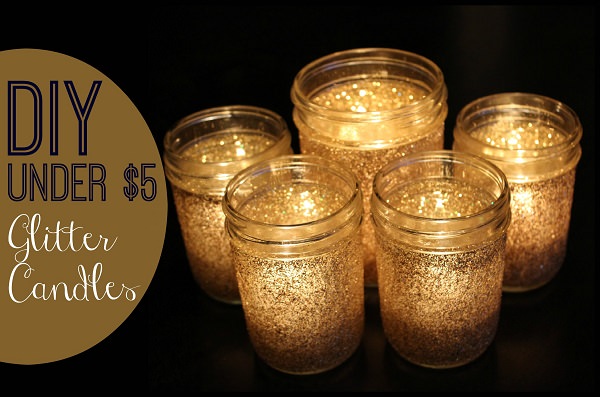 Amplify the festive mood with these DIY glitter candles. You can also use scented candles. Learn more here!
5. DIY Glitter Banners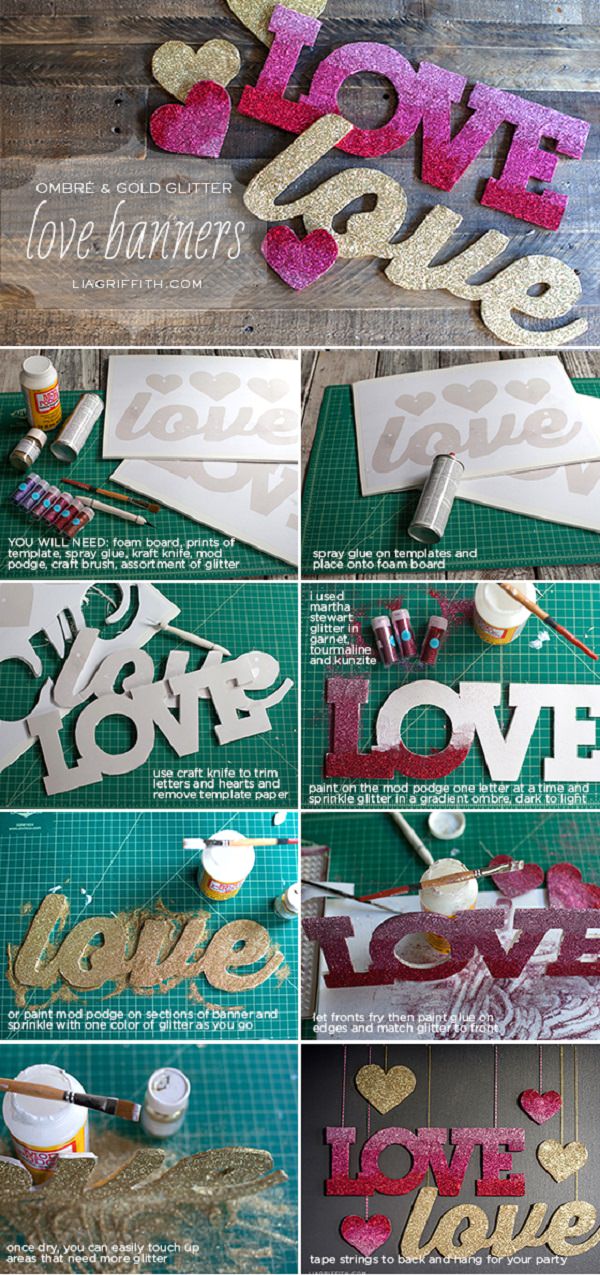 You can combine pink ombre and gold glitter to make a banner
that says whatever you want it to. Excellent decoration idea for special occasions. Learn more here!
6. DIY Glitter Travel Mug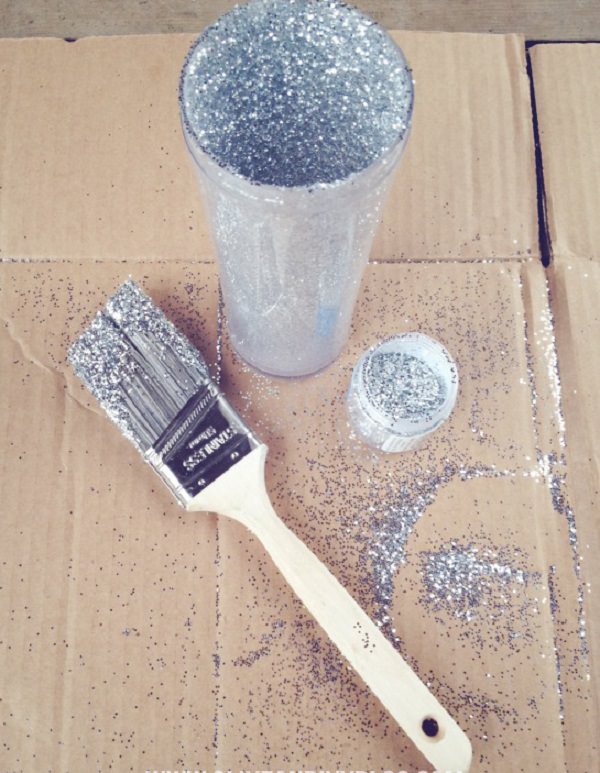 Make your travel mug unusual by transforming it with glitter using this simple method. Learn more here!
7. Glitter Pinecones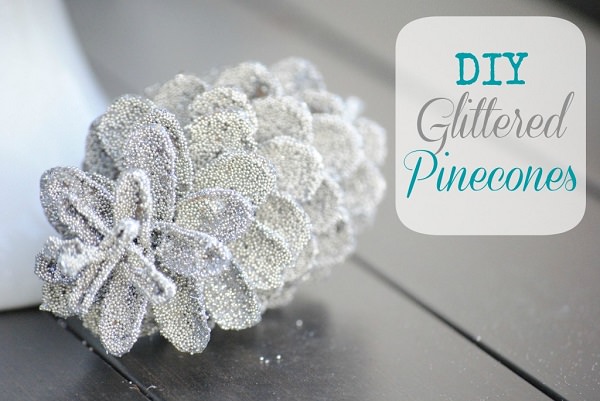 The glitter pine cones are unique and go along well with any kind of decorations you have on the display. Learn more here!
8. Glitter Clutch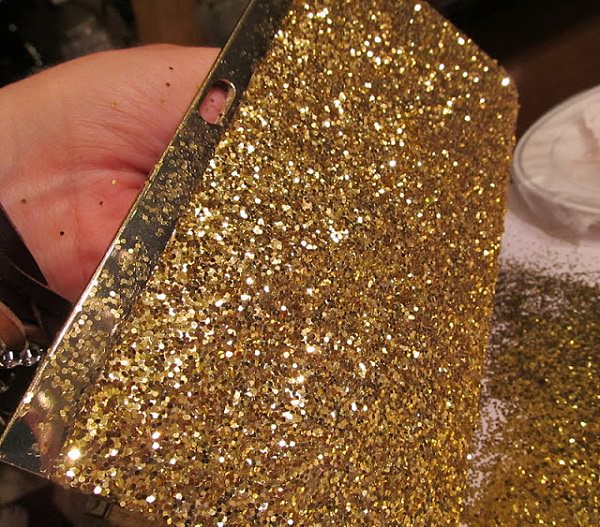 You old clutch looking a little boring after months of service? Make it beautiful again and even better than before. Learn more here!
9. DIY Star Crown Head Band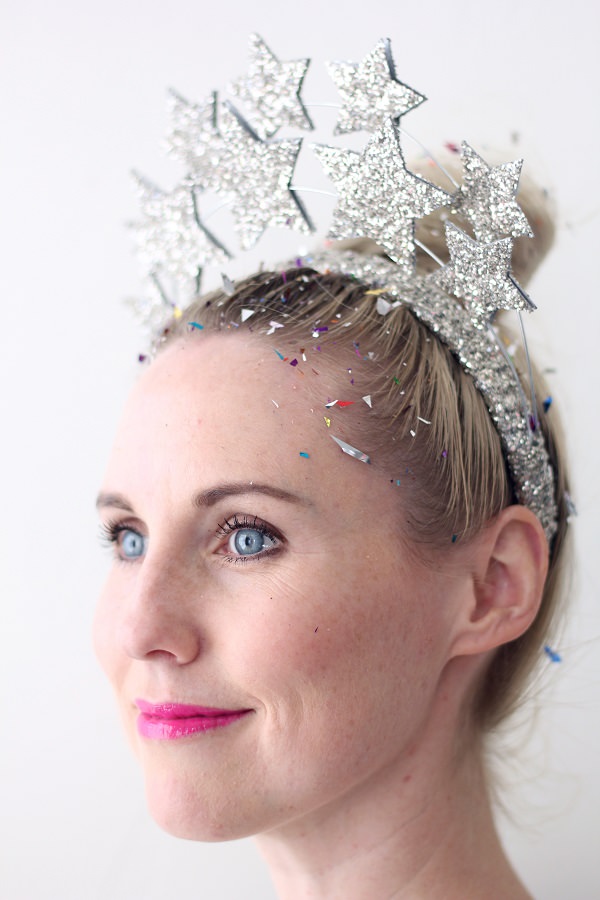 A very awesome DIY project for teen girls. The glittering crown can accompany your costume as well as fits well in a new years' party. Learn more here!
10. Glitter Wine Glasses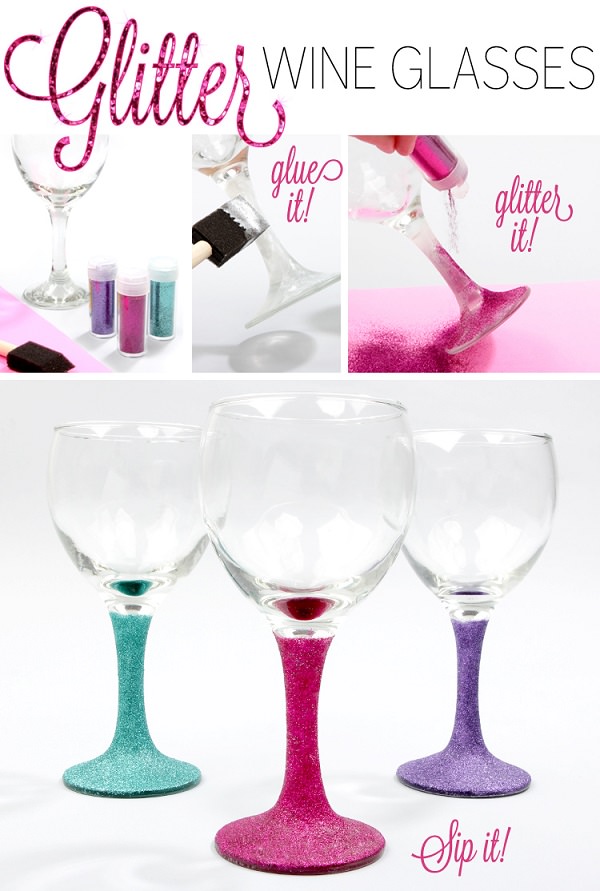 Put some more sparkle in your life with these pretty DIY glitter wine glasses. Perfect for house parties and as a gift. Learn more here!
11. Glitter Mason Jar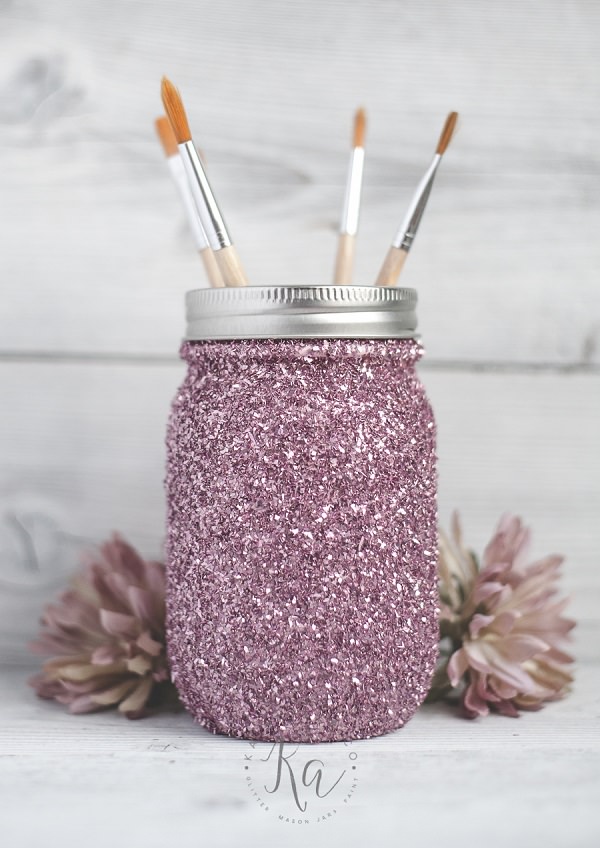 This DIY fits well in a teenage girl's room. It is a fun and simple idea to adorn a mason jar and make it decorative piece. Learn more here!
12. Makeup-Brush Holders With a Sparkle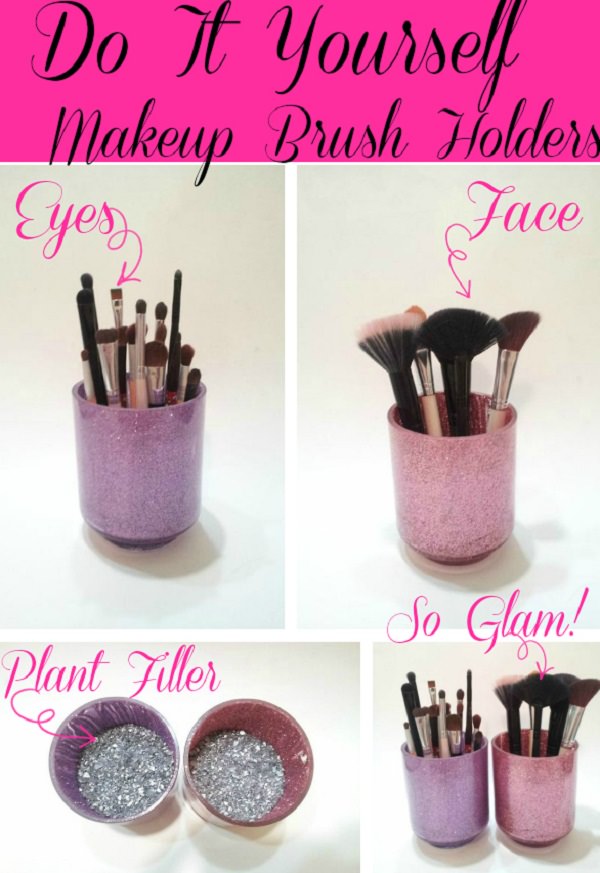 These makeup-brush holders are so pretty to look at. Learn how to make this decorative brush holder using this tutorial.
13. DIY Glitter Nail Polish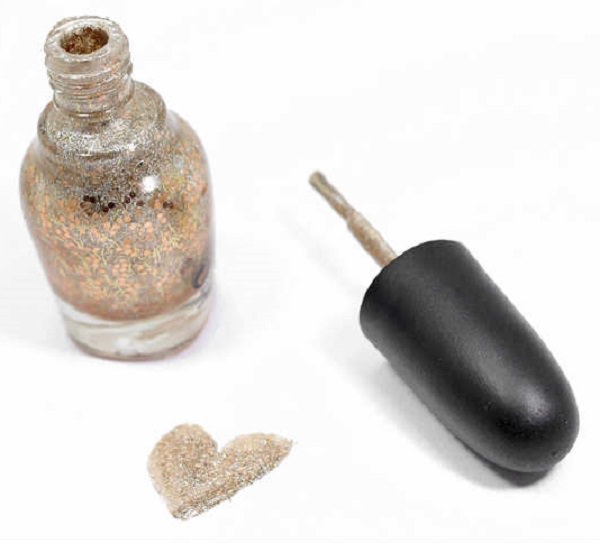 You have the choice to make glitter nail polish in any color you like so if you can't find your type of glitter nail polish in stores, don't worry. Learn more here!
14. Glitter Art on Vintage Post Cards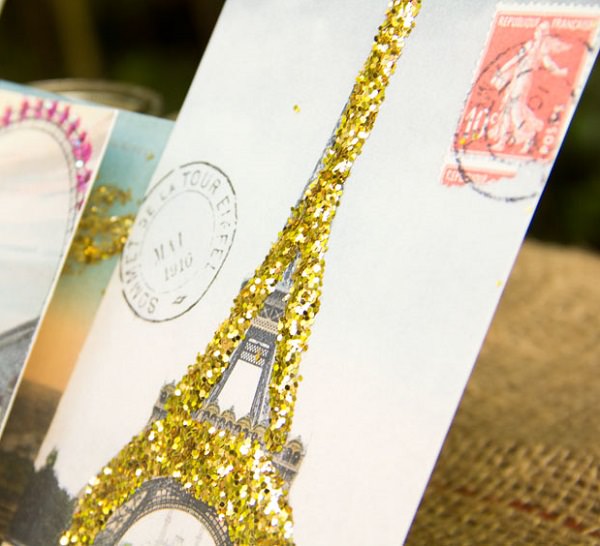 These glamorous post cards are eye-catching, a craft activity for your kid and easy to make. The step by step tutorial is here!
15. Glitter Tote Bag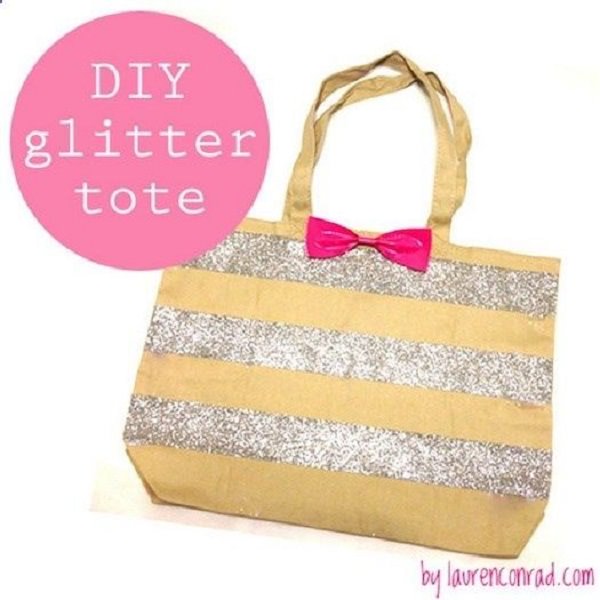 The idea is to create a whole new look with a regular tote bag using a simple step by step process; you are going to love carrying this one around because you made it yourself. Learn more here!
16. DIY Glitter Mouse Pad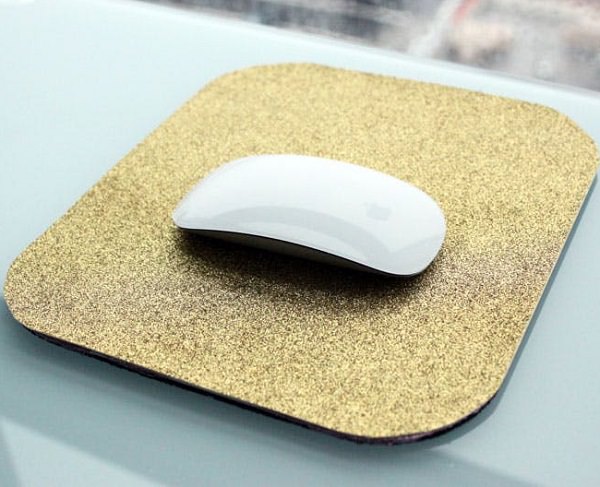 This is not only amazing but functional as well. Create your own glitter mouse pad. Learn more here!
17. Glitter Thumbtacks
Your bulletin board doesn't have to look crowded and boring just because there seems to be nothing to save it from the drab look. These glitter thumbtacks are a great way to liven things up. Learn more here!
18. Glitter Tealight holders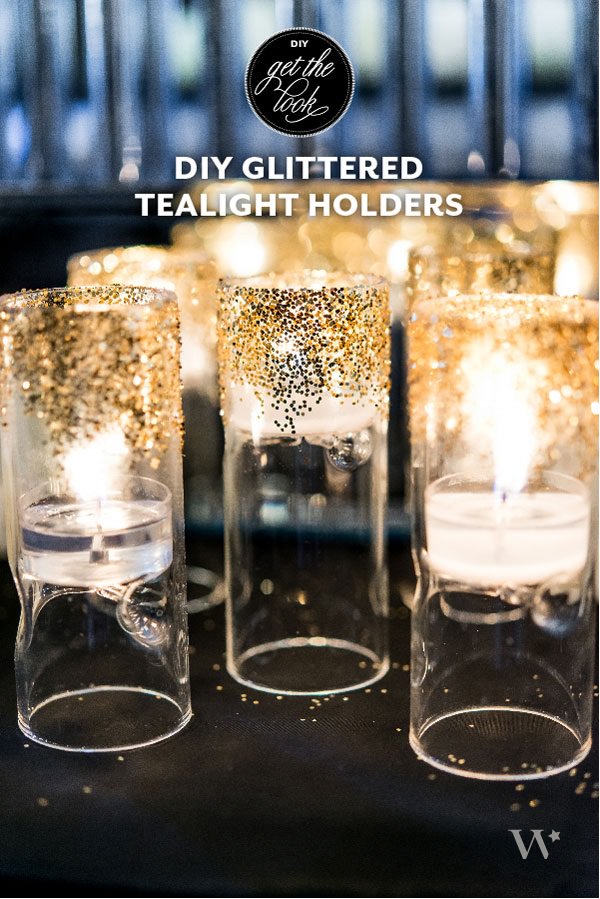 You can add them to your holiday decorations or give them as gifts. Either way, be sure this DIY idea is going to impress you, once completed. Learn more here!
19. Glitter Hangers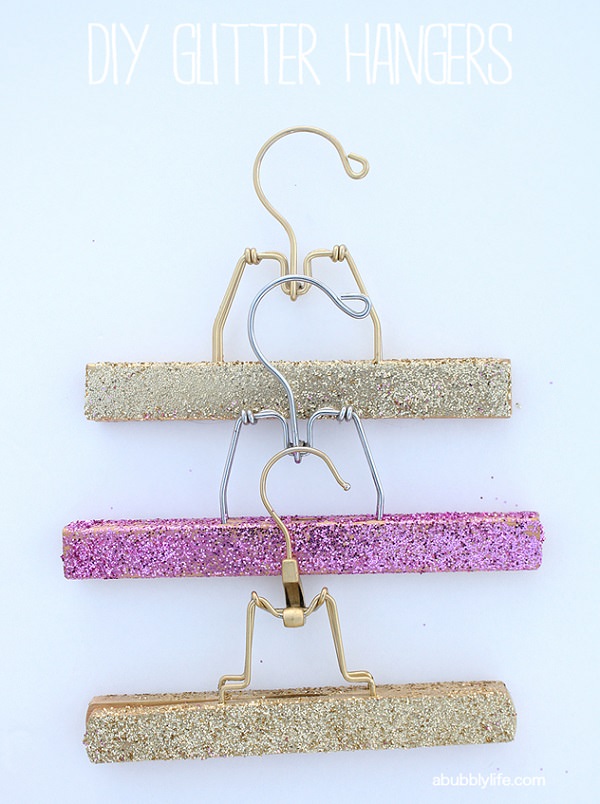 Are you tired of a closet that is just plain and boring? Add some gaudiness into it with the DIY glitter hangers. Learn more here!
20. DIY Glitter T-Shirt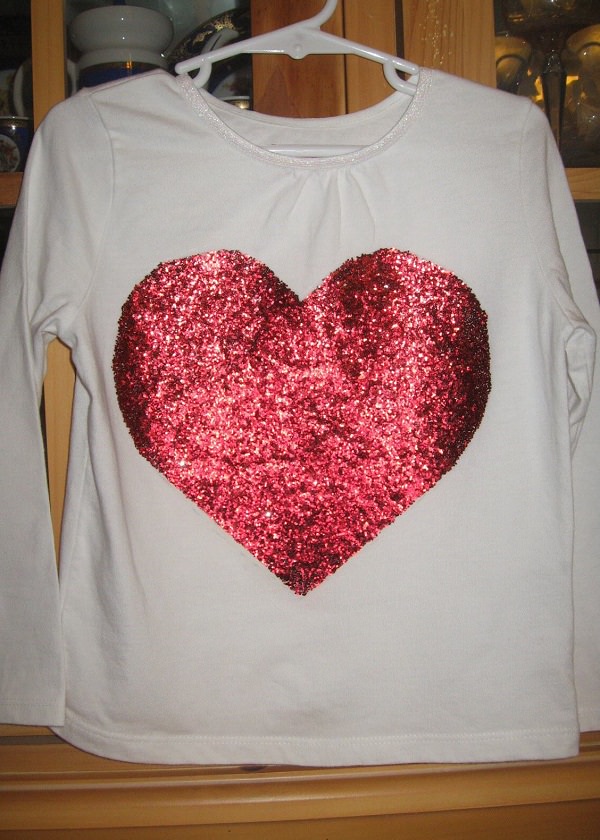 If you have plain t-shirts, this is the fun DIY project for you to follow. The step by step tutorial is here!
21. Glitter Gift Bags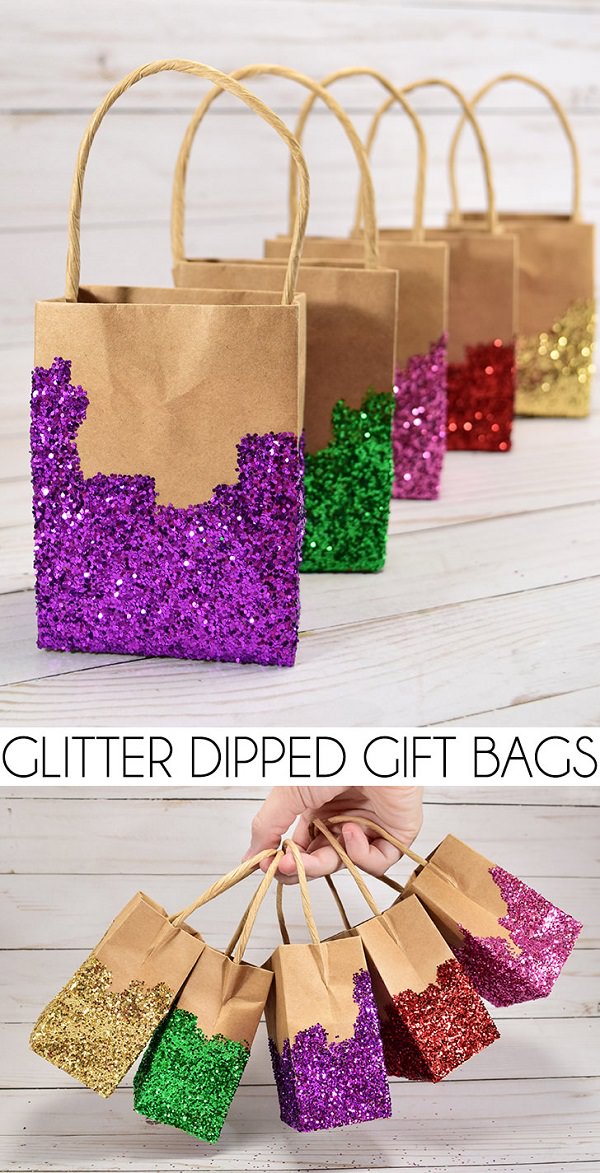 Delivering a gift in these easy-to-make gift bags is an amazing idea. Their appealing look can immediately make those who're receiving gifts excited. Learn more here!
22. DIY Glitter Galaxy Slime

It does look like a complicated idea to pull off because the result looks just amazing, but it is very easy. You can use the slime for a plethora of art projects. Learn more here!
23. DIY Glitter Camera Strap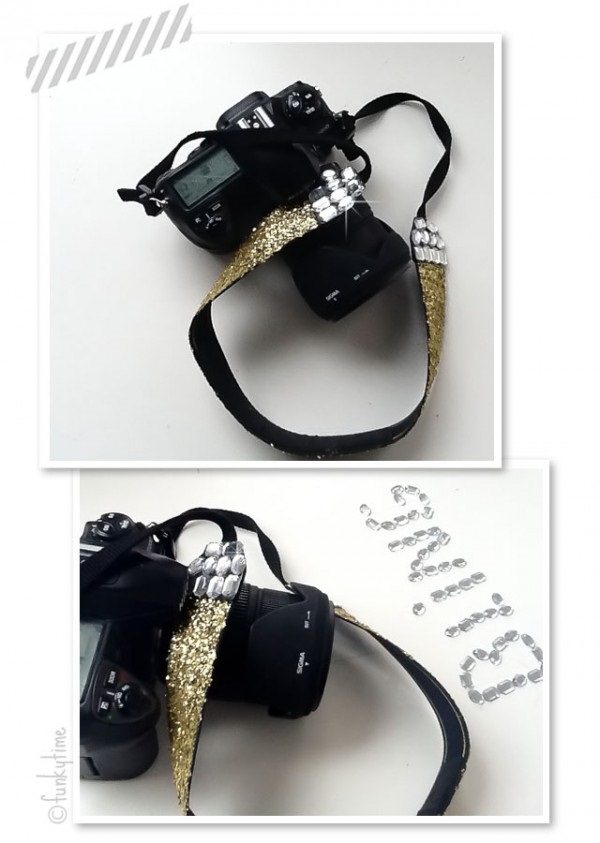 It is easy and makes your camera stand out too. Click here to learn more!
24. Glitter Shoes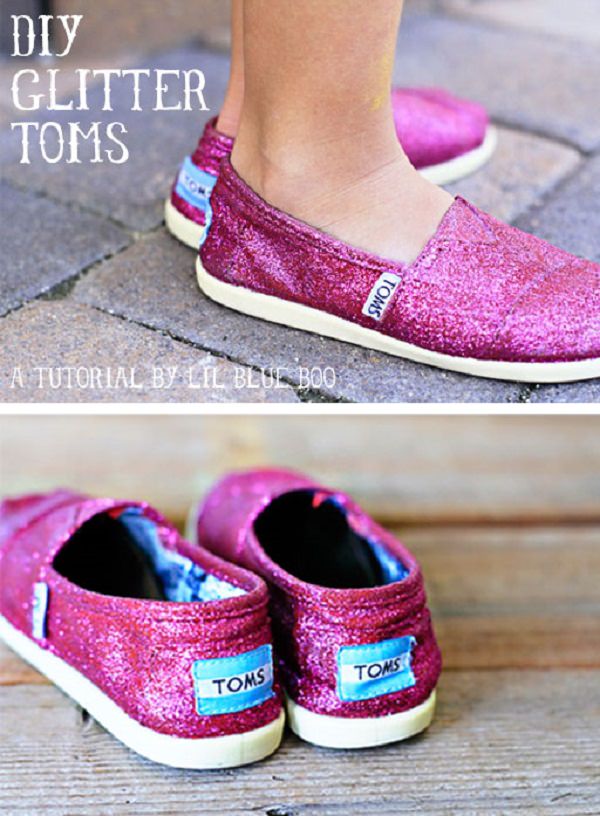 Make your TOMS look special with this simple DIY glitter project. Learn more here!
25. Glitter Watch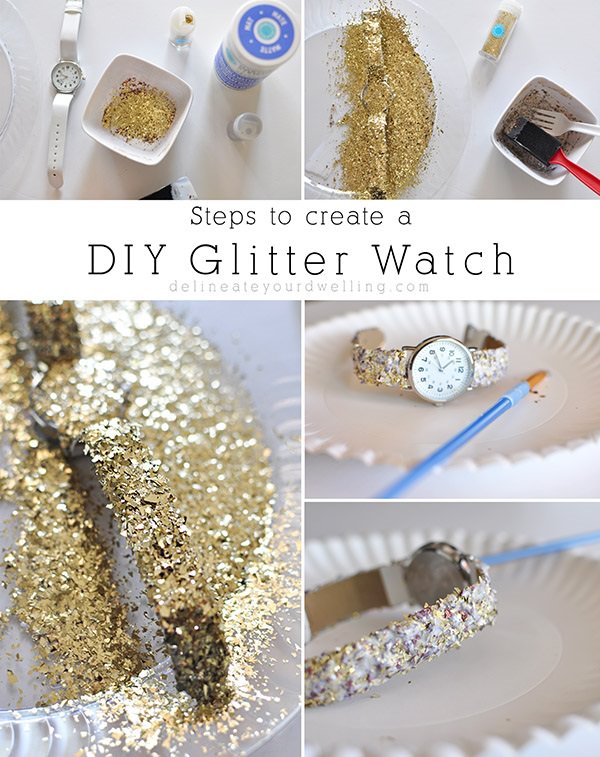 A wrist watch is not just for telling time; it can make you look stylish too. Just follow this simple DIY to make one for yourself!