Command Hooks are so easy to use and a clean way to hang things up. Here're the 40 awesome DIY Command Hook Hacks for your home!
1. Store Grocery Bags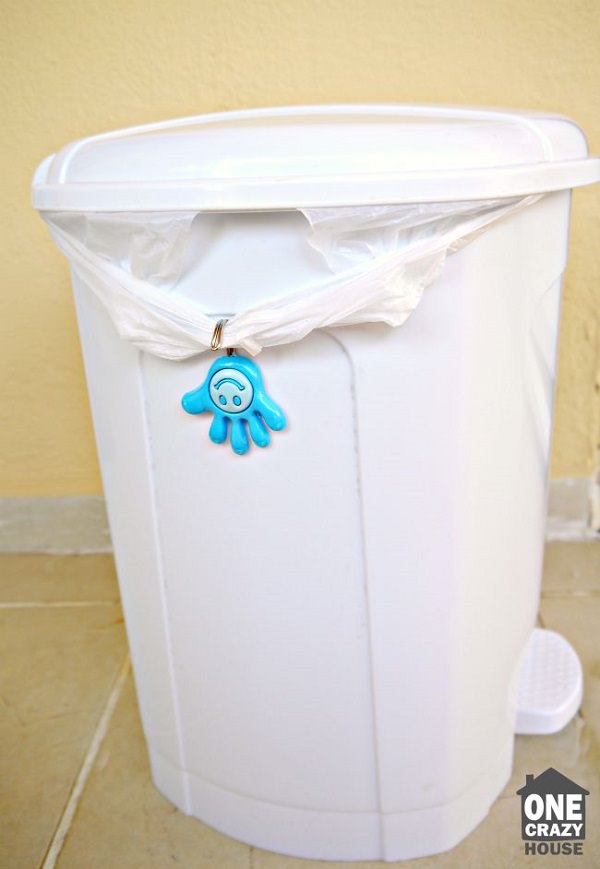 If you often end up tossing and spilling your kitchen scrap into the bottom of the trash can. Use a command hook to save yourself. Learn more here!
2. Hang Plastic Wrap & Foil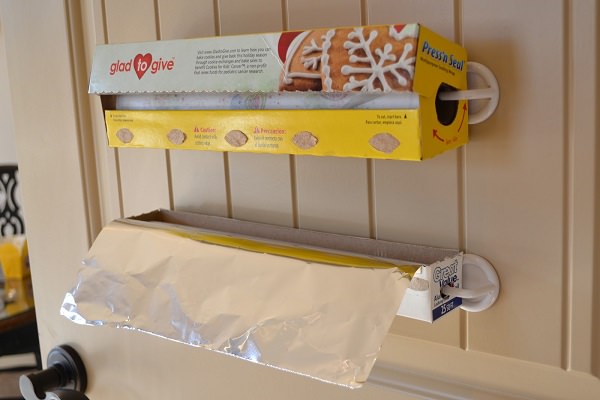 Make this clever system to place your plastic wrap and foil for easy access. With just two command hooks, install it anywhere, however, hanging it on a shelf or the inside of your cabinet is better. Learn more here!
3. Cereal Scooper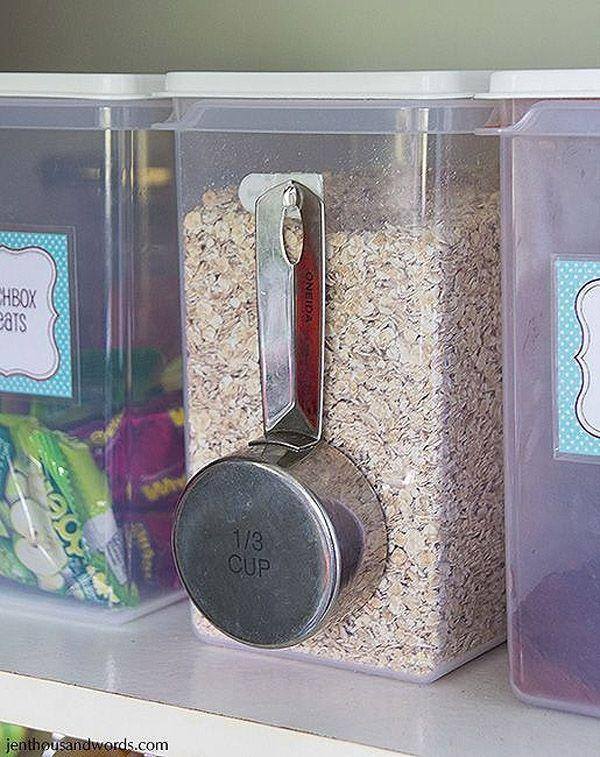 Hanging a measuring cup on the sides of your dry food container using command hooks is a smart way to ensure you take just the right amount when making food for the weight-conscious members of your family. Plus, it simplifies the process of making breakfast and negates the need to move around in search of measuring cups.
4. Hang Your Keys up by the Door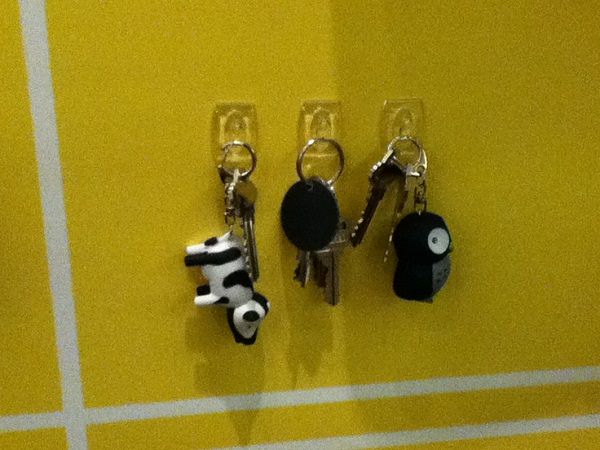 If like any normal person, you are prone to losing your keys, consider giving them a permanent place to park with the help of command hooks.
5. Stuffed Animal Storage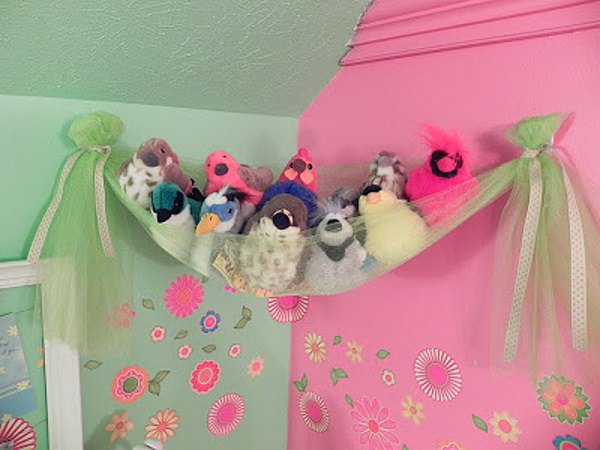 This storage solution gets all those cuddly animals off the floor and keeps them in a space where they can add visual variety. And the best part is it's a makeshift solution that can be removed as per your wish, and even customized to blend with the desired color scheme. Learn more here!
6. Hang Coffee Mugs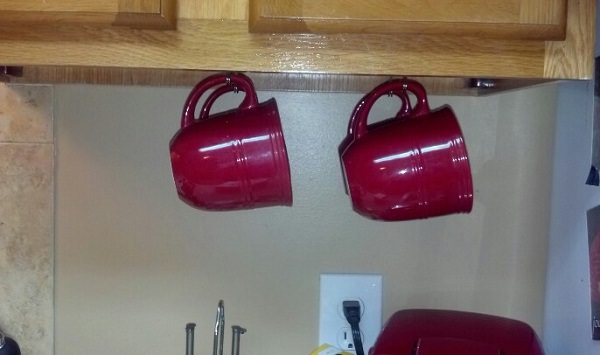 Hang your coffee mugs under the cabinet using command hooks and save up your space.
7. Hang Banners/Wreath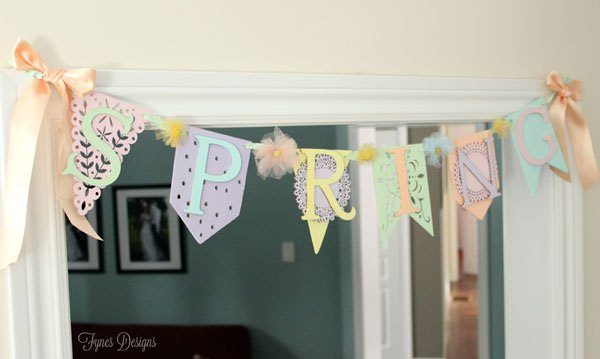 If you find that tape isn't strong enough to hold up your front door wreath well. Try using command hooks. Learn more here!
8. Store Baby Bibs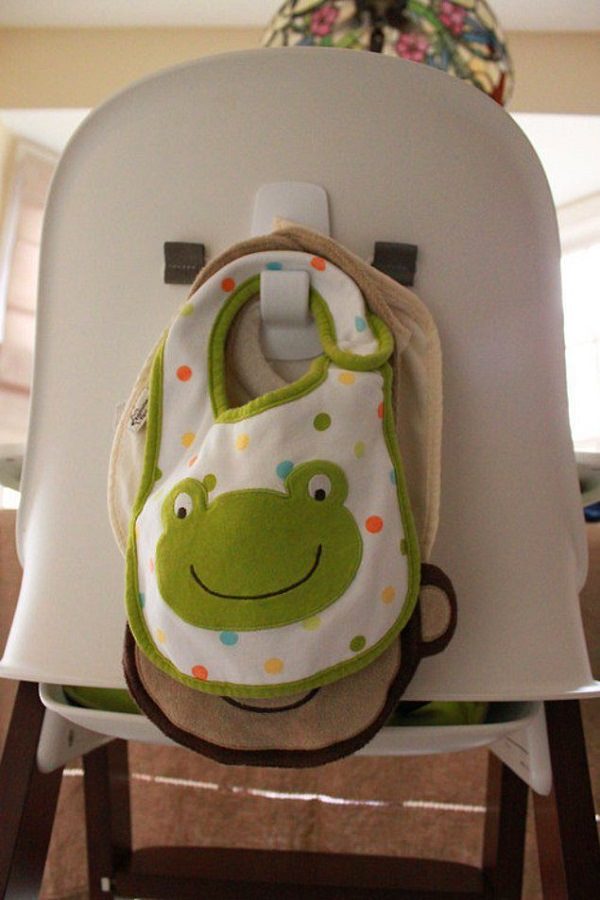 Don't want your guests to see your baby's cute onesie and bibs? Well, then hang them on the back of his high chair with command hooks.
9. Organize Pot Lids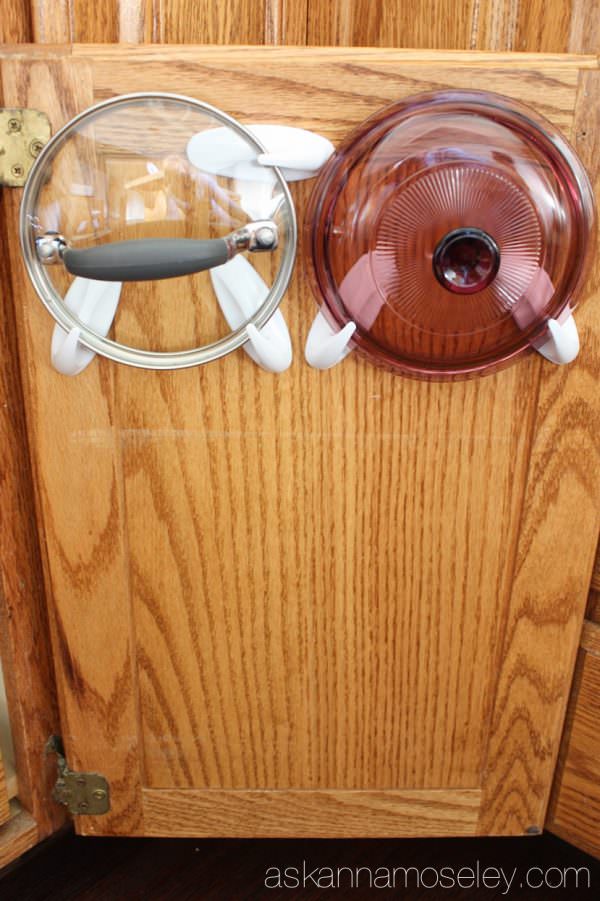 An inexpensive way to organize your pot lids, use command hooks. Learn more here!
10. A Garbage Bag for Your Car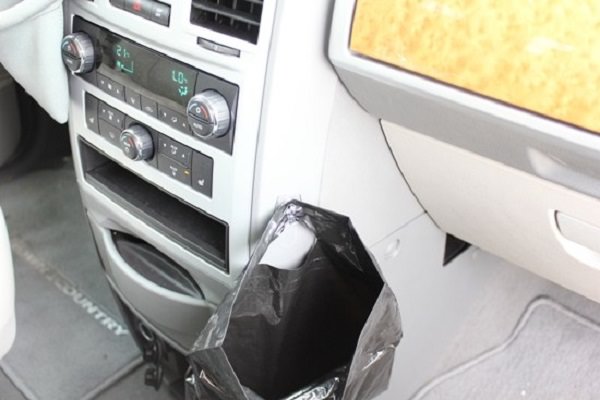 If you don't want to buy a trash can especially made for your car then follow this cheap idea using a command hook. Learn more here!
11. Easy Necklace Organization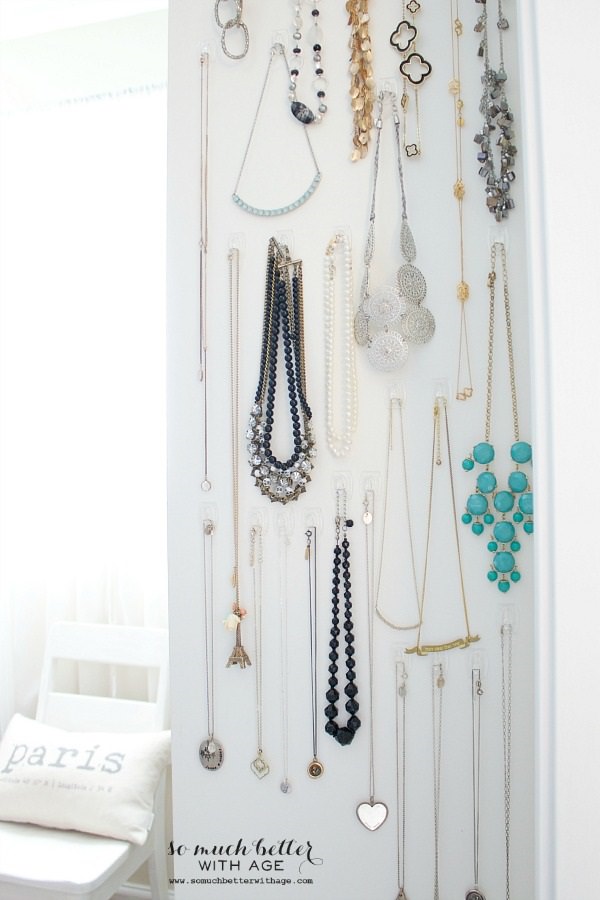 Take note of this gorgeous way to arrange your jewelry using tiny command hooks. This doubles up as wall art and also helps you decide what you want to wear!
12. Hide TV Wires
Don't let those unsightly TV wires steal the limelight from your striking decor. Use command hooks to fix the excess cord length on the back of the idiot box and keep them from going haywire in the room.
13. Organize Under-the-Sink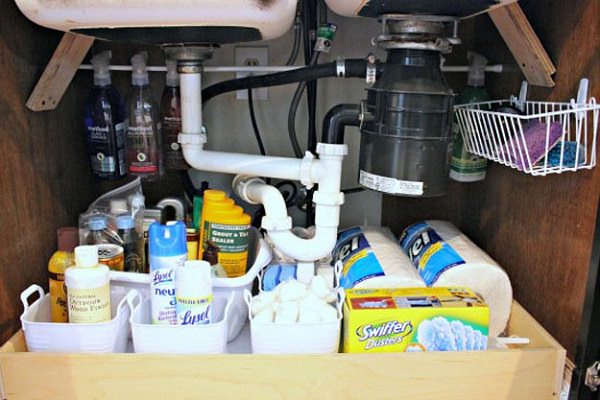 Command hooks come handy for turning a basket into a makeshift storage shelf that makes it possible to store all your cleaning supplies, dish towels, and rubber gloves in one place. Learn more here!
14. Organize Measuring Cups and Spoons
Follow this genius idea of organizing your pots, cups, and spoons for easy access and to save your space. Learn more here!
15. Headphone Holder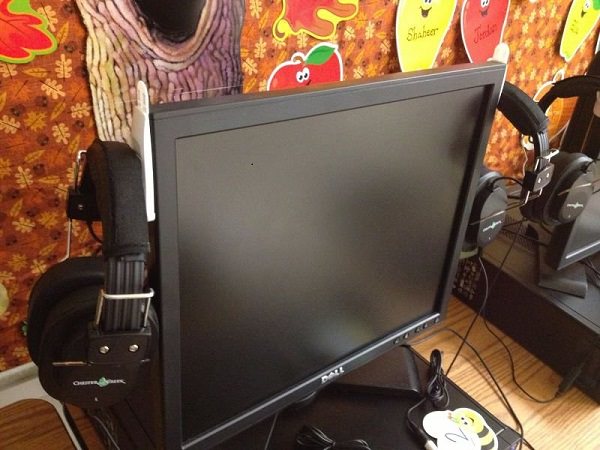 Use command hooks to hang your headphones in a spot where they are likely to stay away from accidental spills or abrasion and are still convenient to reach. Learn more here!
16. Bed Canopy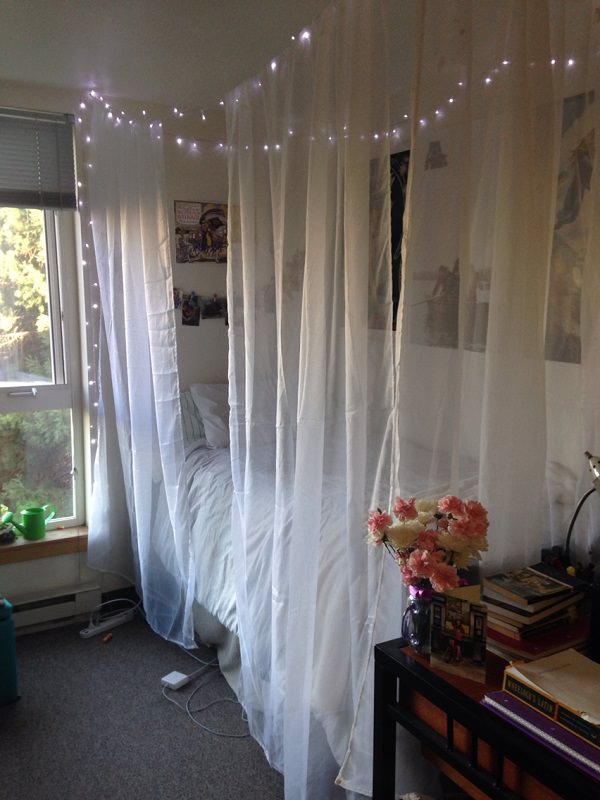 Consider using command hooks instead of drilling holes or hammer nails to hang some fabric and simulate the regal feeling of expensive canopy beds.
17. Toothbrush Holders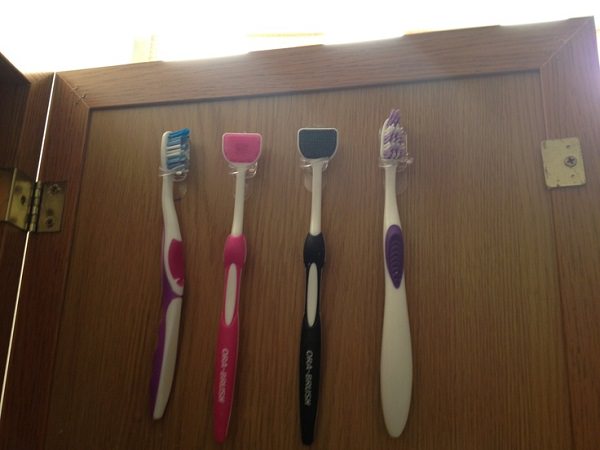 This simple toothbrush organization idea using command hooks keeps them neatly arranged on the inside of your cabinet door, where they are accessible yet hidden from the view.
18. DIY Photo Backdrop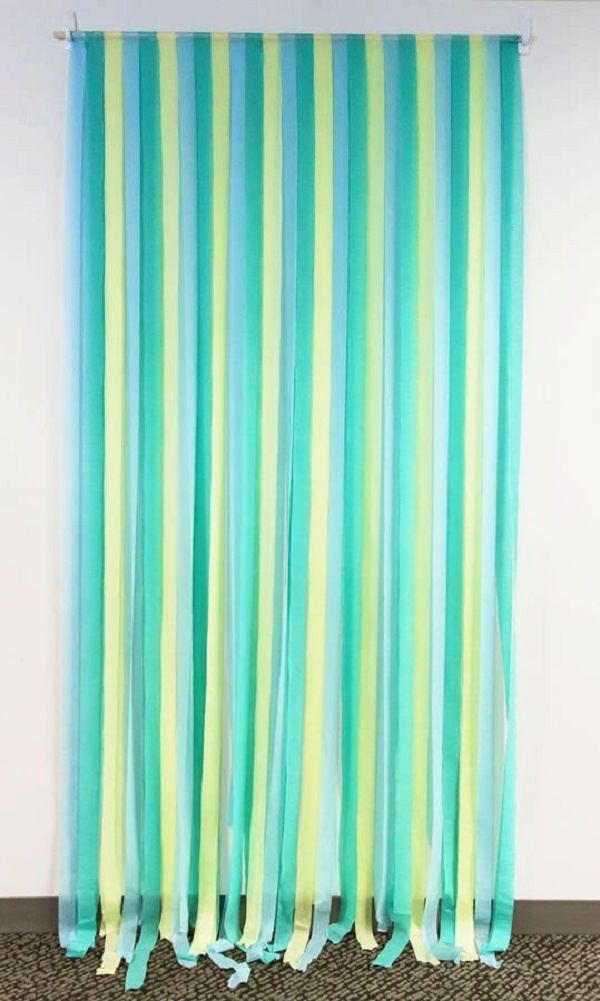 Stick command hooks on the wall, place a rod and hang in some gorgeous streamers, bows, and fabric to make this temporary photo backdrop arrangement. Learn more here!
19. Macramé Wall Feature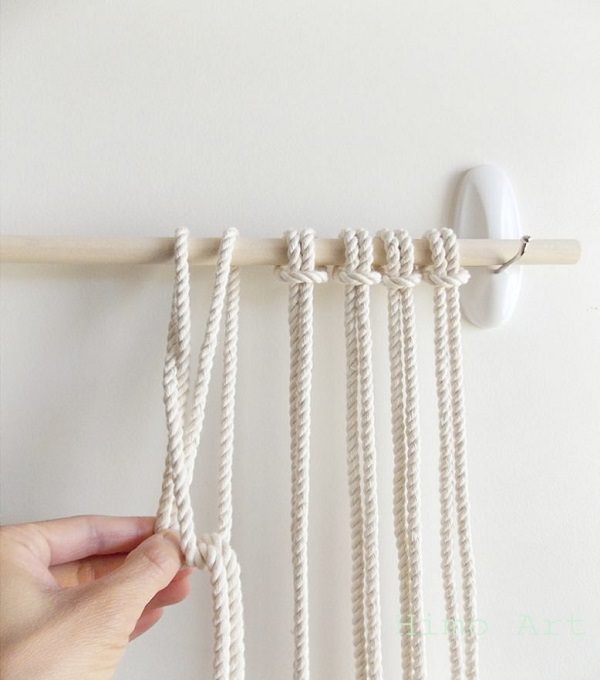 If you are into knot-styling and wish to add a classy macramé piece on your wall, just take a wooden dowel and suspend it with two command hooks to act as a sturdy starting point for a cascading accent piece. Learn more here!
20. Kids' Craft Corner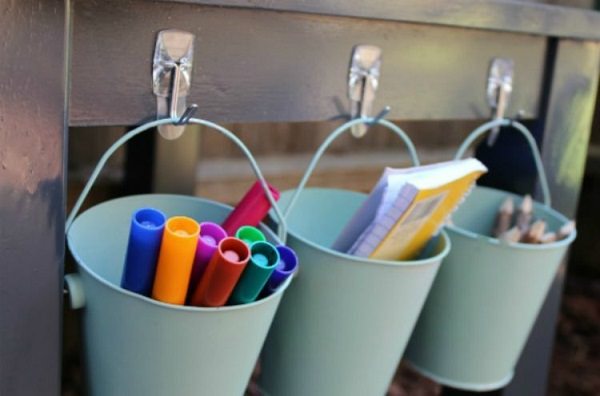 They say that a clean work bench improves productivity and sends one's imagination into overdrive. And the least you can do for your artsy little kid is to organize their exhaustive collection of tools and stationary. Just add some hooks on the front or side of a table and hang in cool looking buckets like these containing the creative tools.
21. Sunglasses Rack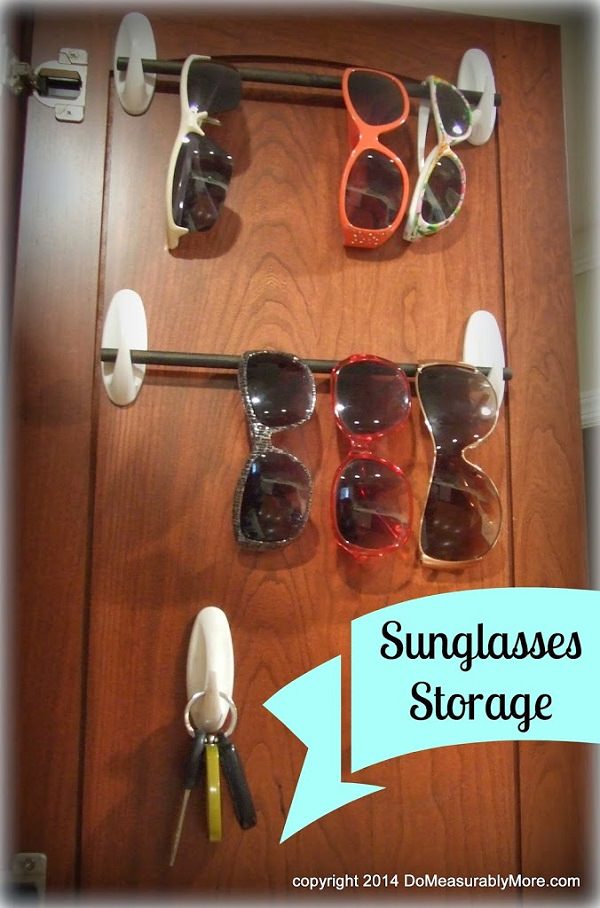 Mimic the flamboyant way of showcasing your impressive collection of sunglasses with the help of command hooks and a rod. If storage is the only thing on your mind, then the inside of the cabinet door is a good spot, but if displaying is your main goal, arrange it on the empty wall of your living room just below the mantelpiece. Learn more here!
22. Curtain Rods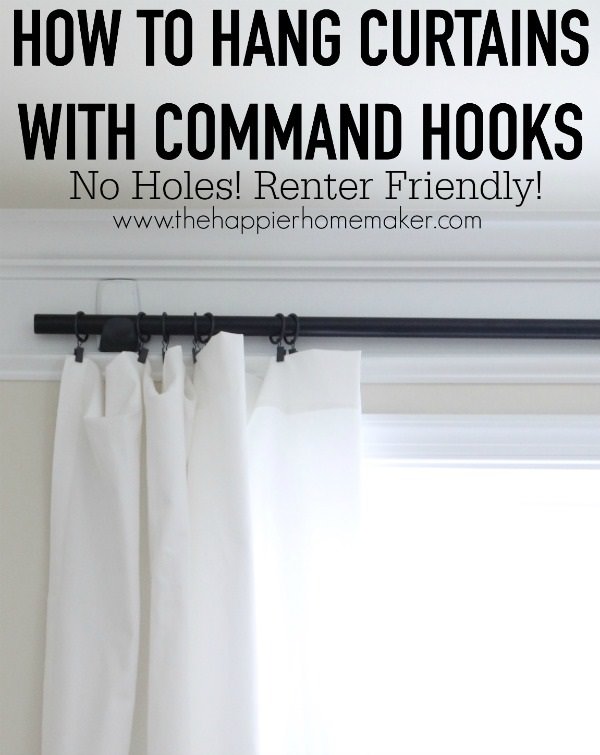 If you hate the idea of ruining the walls of your rental place with nails and hammers then once again, your answer is a set of heavy-duty command hooks. Learn more here!
23. Kitchen Door Organizer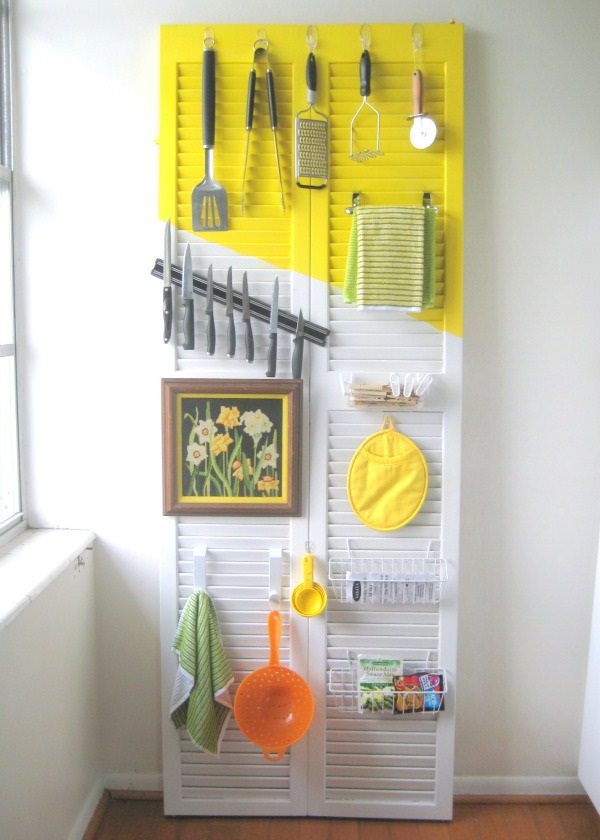 Here is an effective solution to store all your pots, pans and cutlery at one place. Just stick rows of command hooks on the rear side of your kitchen door and hang up everything carefully. This practical idea is suitable for any kitchen that lacks enough cabinet space. Learn more here!
24. Kitchen Art Display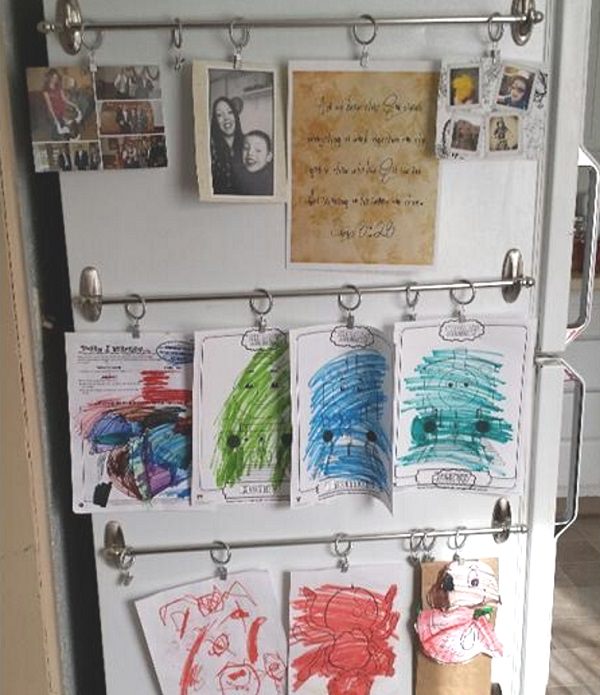 There are more appealing ways to display your kid's precious artwork than just hanging it up on the refrigerator door. This idea, for example, uses strategically placed hooks and curtain rods to ensure nothing gets left out and your child always knows that she's got your back. Learn more here!
25. Paper Towel Holder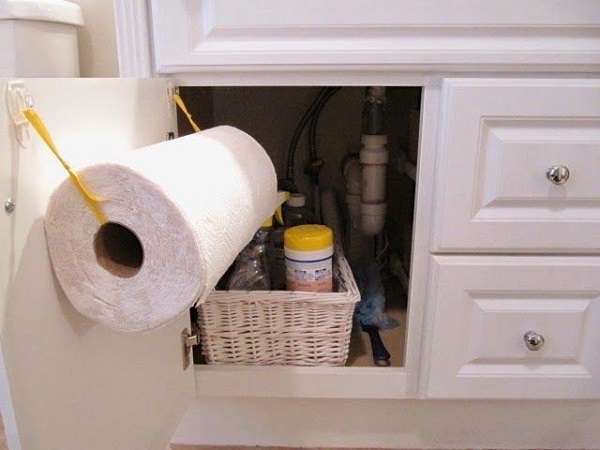 The last thing on your mind when organizing your kitchen is to decide where to place the paper towel holder, because after all, it's not likely to take up much space, right? Well, sure, but it wouldn't hurt to free up some countertop room and hang it up on the inside of a cabinet with command hooks. Learn more here!
26. Hanging Vases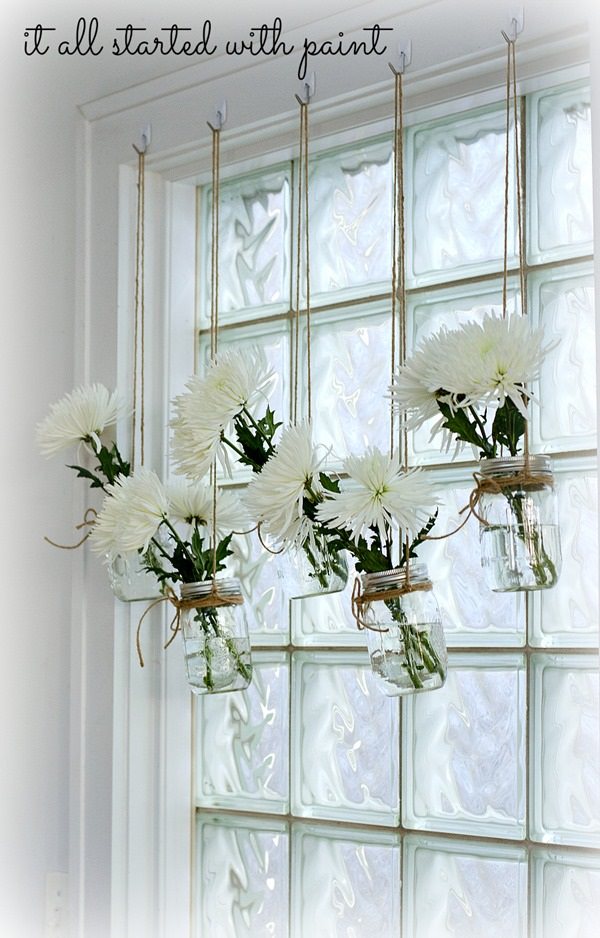 Use Mason jars and command hooks together to make this hanging decor piece that livens up your window area and also blocks out the view from outside. Learn more here!
27. Grocery Bag Organizer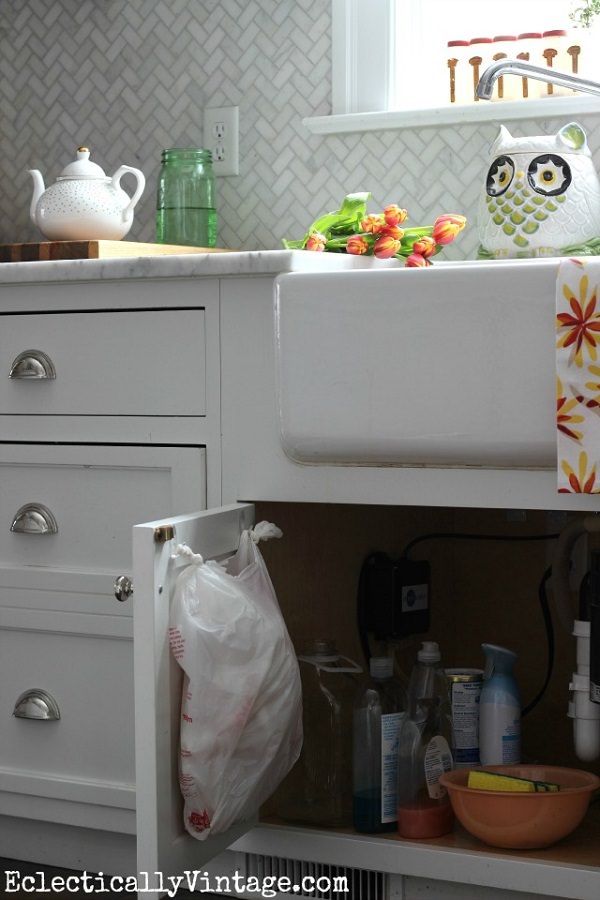 Attach command hooks on the inner side of the cabinet doors and hang up your grocery bags for hassle-free storage. Learn more here!
28. Ring Hook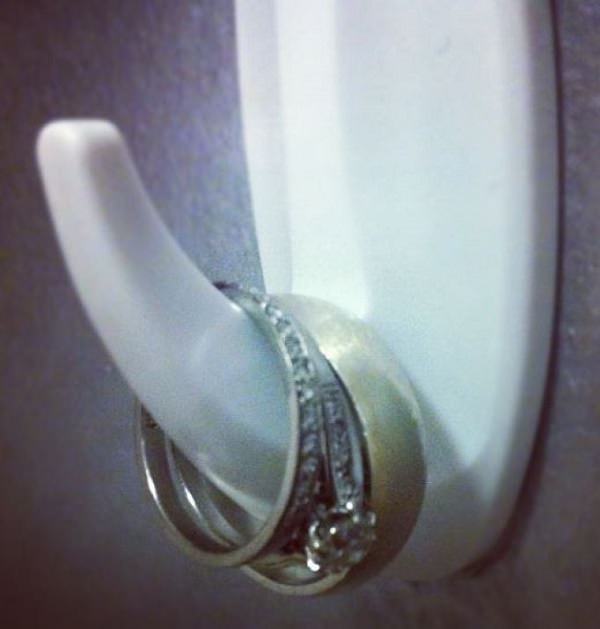 How about using command hooks to hang up your incessant collection of rings all within easy reach. Just place the hook in a discreet spot for security. Learn more here!
29. Indoor Herb Garden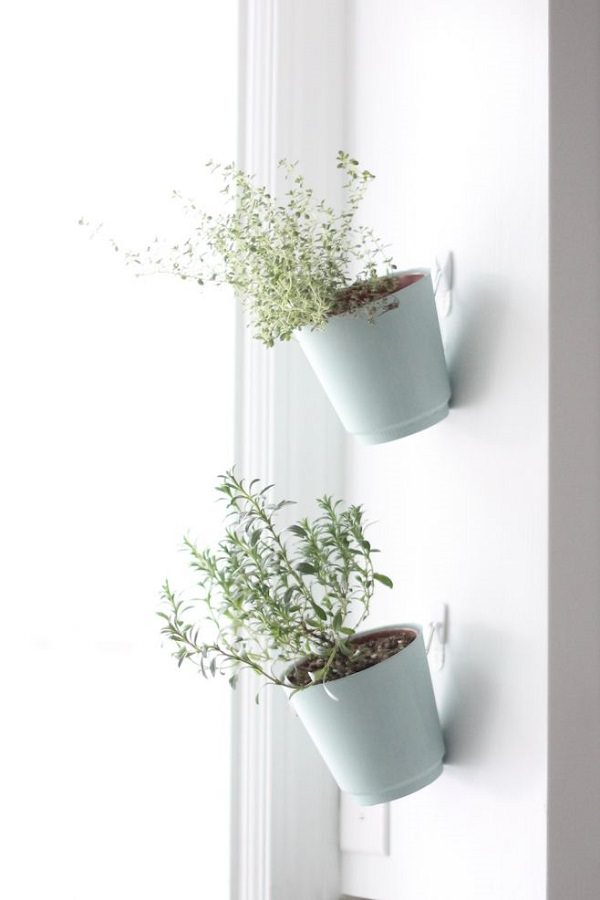 This vertical herb garden needs nothing more than command hooks to stay in place and gives you a fresh supply of herbs even without a garden. Just make sure to place it in a spot that gets adequate sunlight. Learn more here!
Also Read: 10 DIY Command Hook Uses in the Garden
30. Produce Rack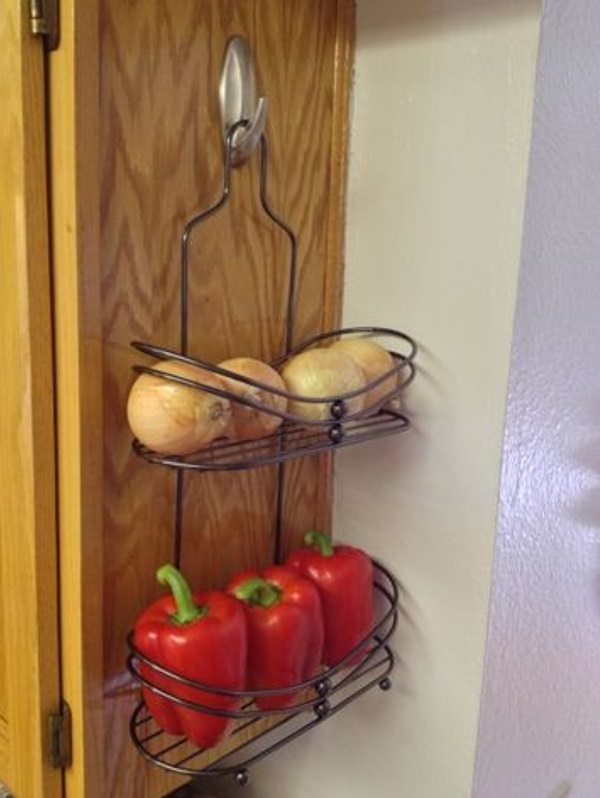 If you want a convenient location to stow all your non-refrigerated produce, consider hanging a wire rack from command hooks in the empty wall space of your kitchen.  You can also hang baskets and store your produce in them.
31. Ribbon Holder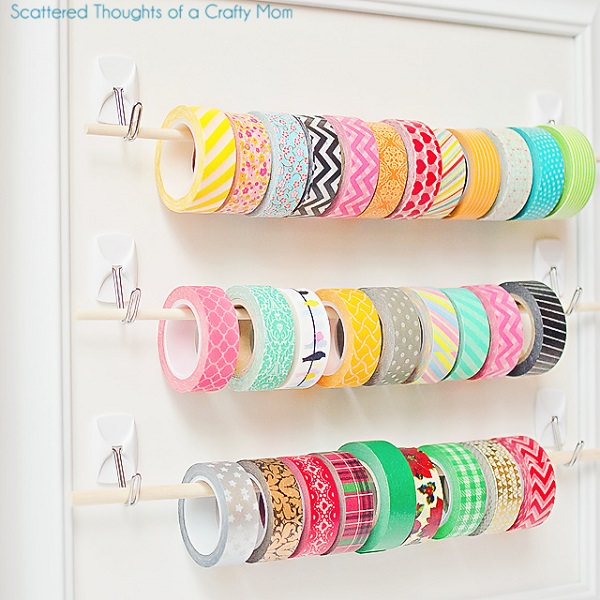 Every artistic person is guilty of having their ribbons and tapes and craft supplies all over the place. Keep them in order with command hooks. This simple solution will keep your collection more visible for making an informed decision and let you grab what you need in a jiffy. Learn more here!
32. Wall Mount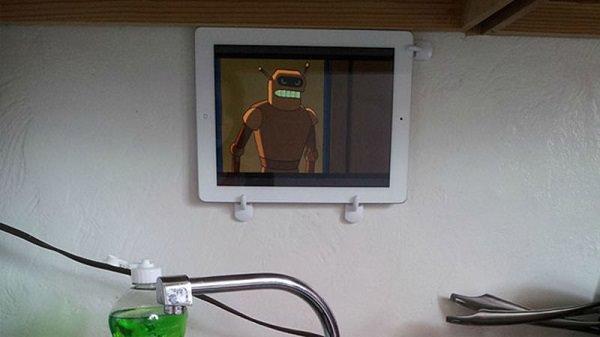 Your high-tech tablet may not come with a wall mount, but that doesn't mean you can't make one of your own! A couple of sturdy and well-placed hooks can be used to keep your tablet intact and safe. See more of it at Lifehacker!
33. Makeshift Shelving
Instead of stuffing everything in that tiny cupboard, or even drilling fresh holes on the walls for a brand new shelf, find a roomy spice rack and suspend it on command hooks for quick access and clever utilization of a plain wall space.
34. Wall-Mounted Shoe Rack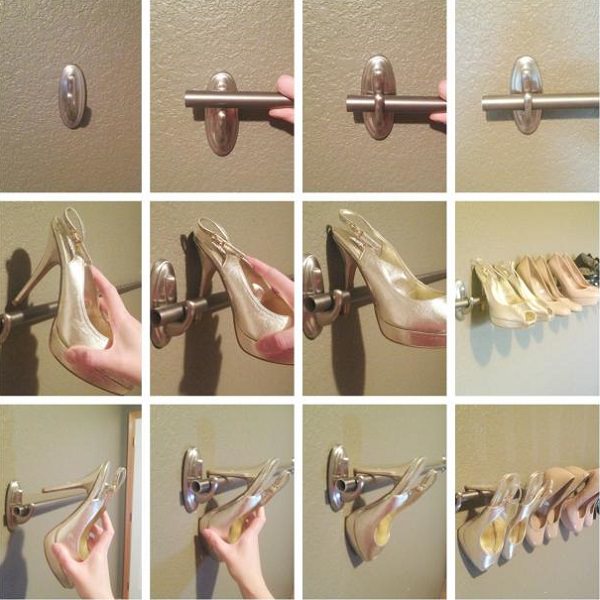 For those of you who lack a walk-in closet in their home, this space-saver idea helps you showcase your exhaustive collection of pumps, stilettos, and boots immaculately just like how they display in the showrooms. All you have to do is to hang a curtain between two command hooks and you are good to go. It's a great way to use an empty wall too and eliminates the need to take up floor space.
35. Children's Artwork Gallery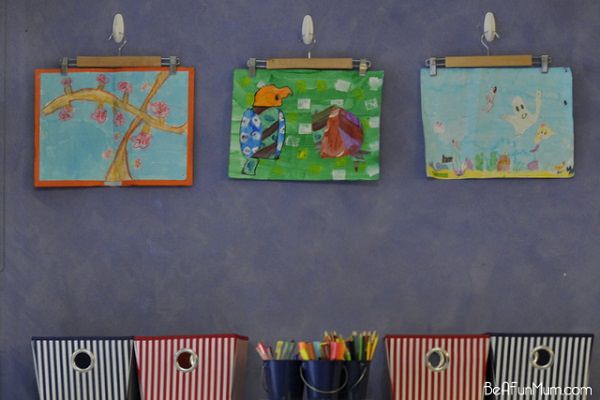 This arrangement uses skirt hangers and three command hooks to act as a seamless art display that can be easily interchanged with new ones or for lending a different personality to the playroom. Learn more here!
36. Hang Hook-Unfriendly Items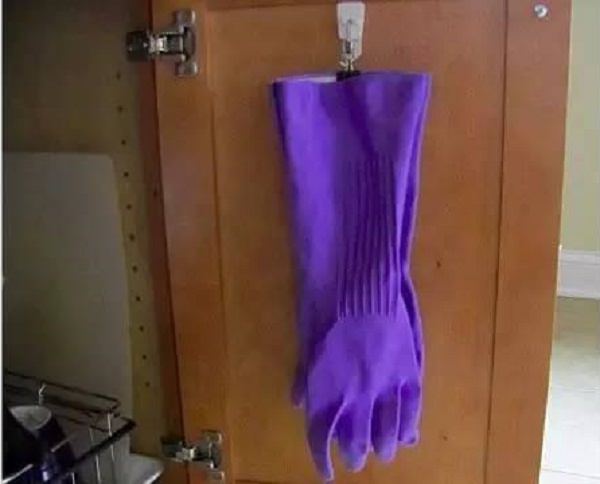 Use command hooks to hang items like rubber gloves, baking tools and so on.
37. Mount a Router to the Wall
Here is a cool way to improve the Wi-Fi reception in the house! Just arrange a few command hooks on the wall and mount the router on it. Learn more here!
38. Phone Charging Station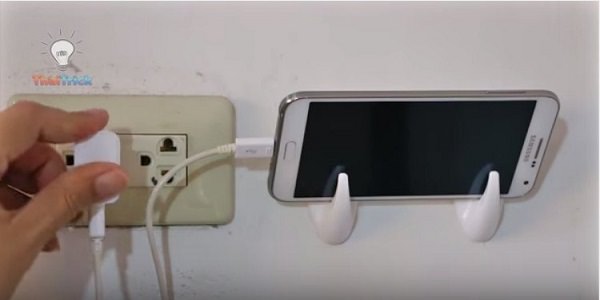 This is a game-changer idea for all the clumsy people out there who tend to sit on their phone while it's still charging. Just secure two command hooks on the wall and place your phone there, away.
39. Dual Shower Caddies
Instead of stuffing everything in one caddy, install two on your shower wall with the help of command hooks. That way you have plenty of space for every member to park their stuff for easy access. Learn more here!
40. Car Organizing Hack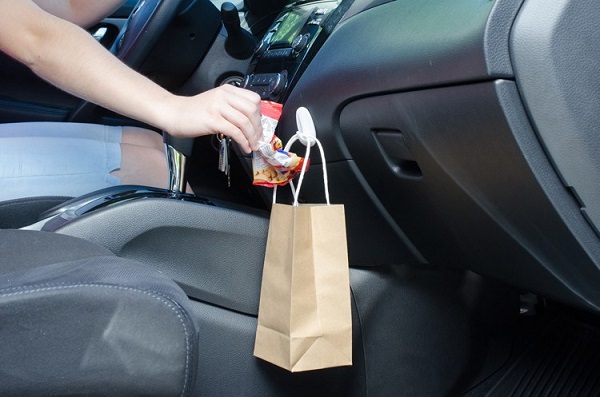 If you find yourself searching for lost items all the time in the car, consider installing a command hook, somewhere on the dashboard to keep it organized and clean. It's a nice place to hang a first aid kit, a grocery bag, or even a pair of booties for comfort on the go.