Check out these DIY Memory Box Ideas, and Keepsake Box Plans to treasure your memorabilia and mementos safely!
1. DIY Wedding Guestbook Box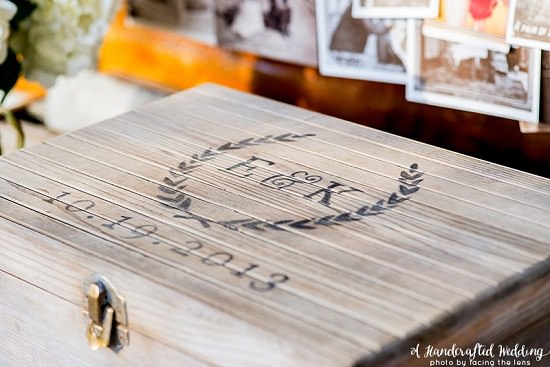 Make a wedding guest book box that would preserve the notes of your guests attending your wedding. Check out the DIY here.
2. DIY Book Keepsake Memory Box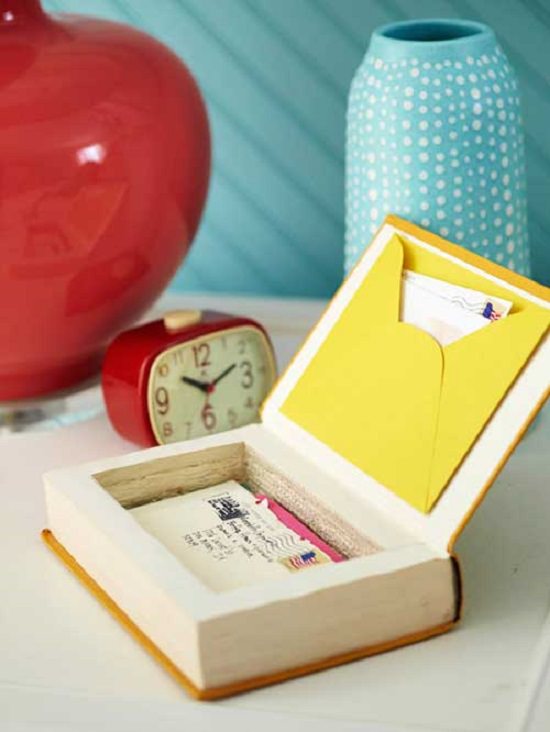 The perfect storage solution for cherished treasures, notes, and mementos, this hardcover book-turned-box is a lovely Christmas gift idea. Follow the DIY here.
3. Travel Keepsake Memory Boxes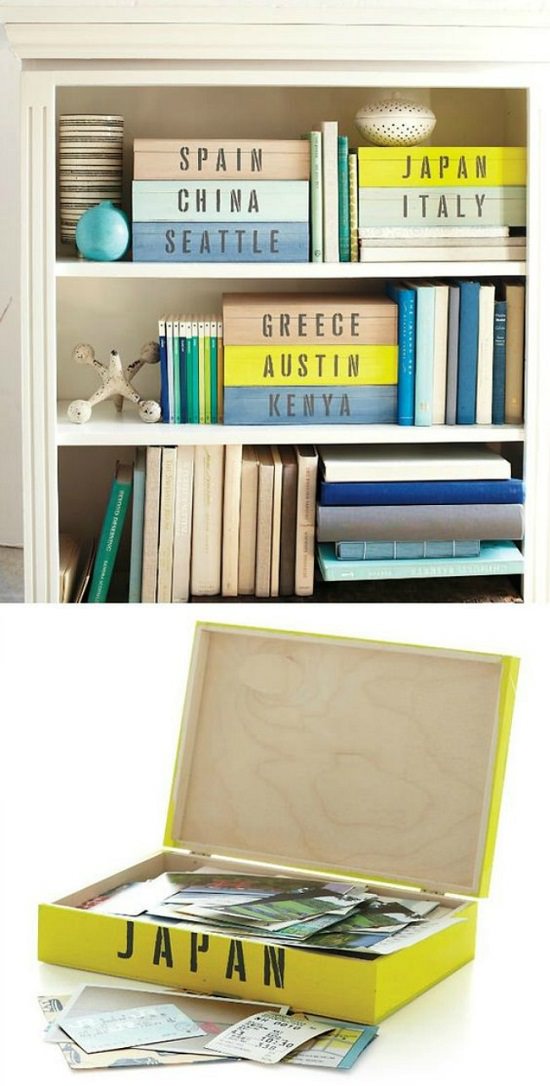 If you have always dreamt of having your own scrapbook full of holiday pictures and ticket stubs but never quite got into the process of sorting, cutting and gluing, consider a wooden keepsake box instead. It holds all kinds of stuff and takes little time to design. Here's the DIY.
4. Ticket Memory Box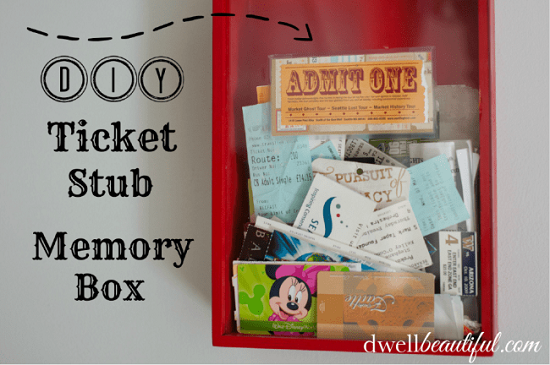 An ordinary box would not do justice to your holiday memorabilia; take inspiration from this DIY and create a shadowbox instead. It's a 3-dimensional layout, coupled with a subtle metallic paint that really helps it stand out.
5. DIY Pull-Out Photo Memory Box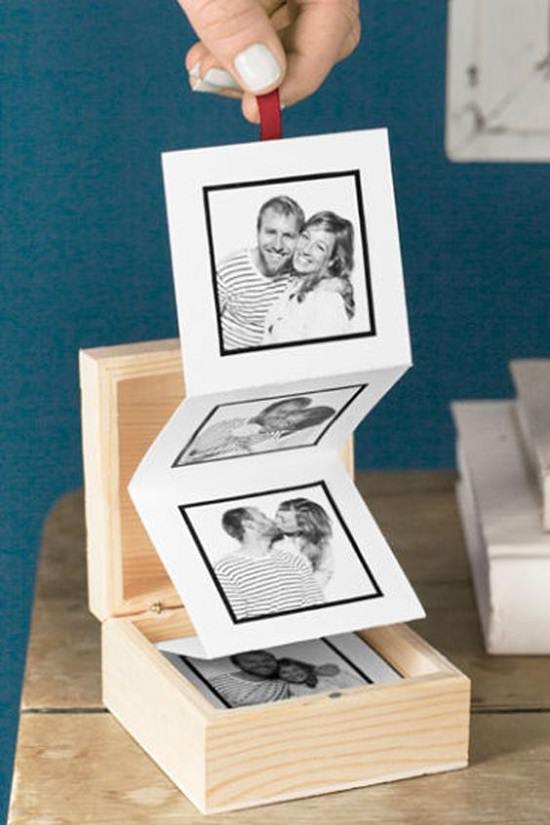 Want to make a thoughtful gift that shows how much you care and also brings a smile to your partner's face? Try this DIY memory box idea with a pull-out photo option. Here's the DIY.
6. Shadowbox from Dollar-Store Frames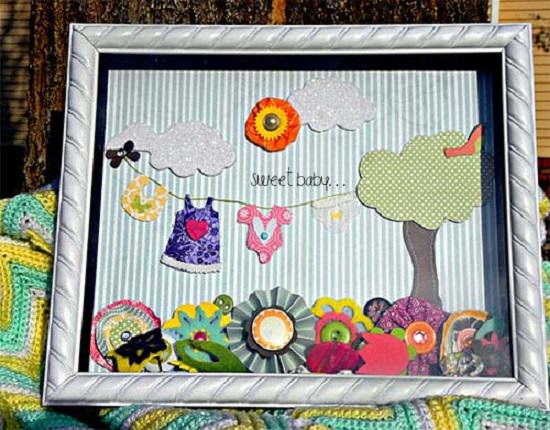 This DIYer used 2 dollar store frames as the foundation for creating an intriguing display that could hold her cherished collectibles, mementos along with some lovely embellishments for visual interest.
7. Ocean View Shadow Box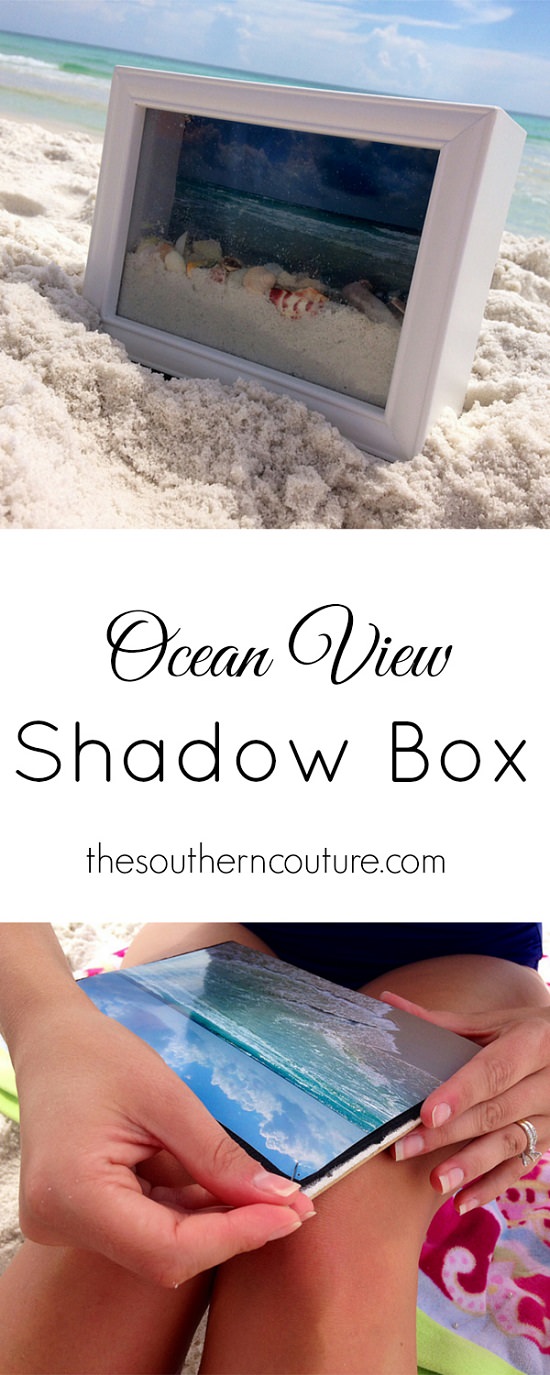 This DIY memory box flaunts the beautiful colors of the sea. It lets you preserve the memories of your beach vacation. Get the DIY here.
Also Read: 45 DIY Paper Craft Ideas
8. Easy to Make Memorable Keepsakes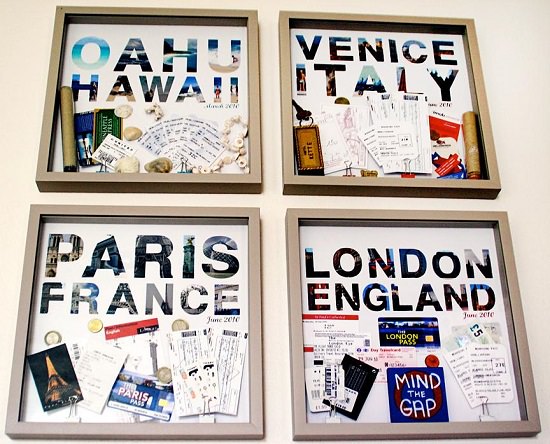 This easy DIY gives you a one-of-a-kind idea to display your vacation photos, souvenirs, and relics by encompassing them within a picture frame of your choice. Over time, you can create a gallery of all your vacations.
9. Coffee Theme DIY Keepsake Box
Recycle any small cardboard box to make this DIY keepsake box of a coffee theme with the help of this video tutorial.
10. What to Put Inside Your Memory Box?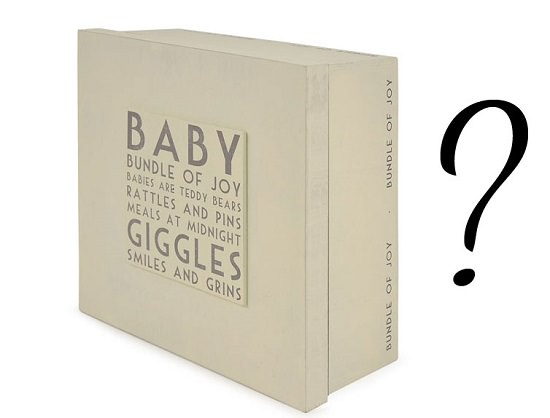 From scanned pictures to first outfits, hospital tags to medals, this baby memory box is a precious keepsake to maintain a lasting record of your child's achievements and milestones over his growing years. Make one with these instructions here.
11. DIY Summer Memories Box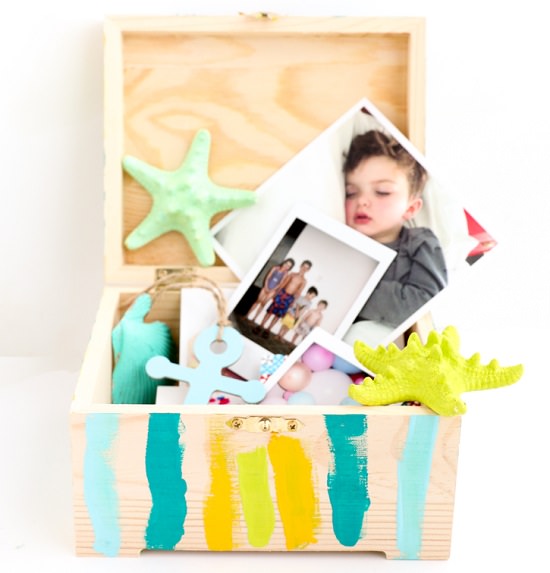 This chic memory box is a lovely way to interest your child into preserving precious memories from his summer camp. Get the complete DIY here.
12. Perfect Wedding Memory Box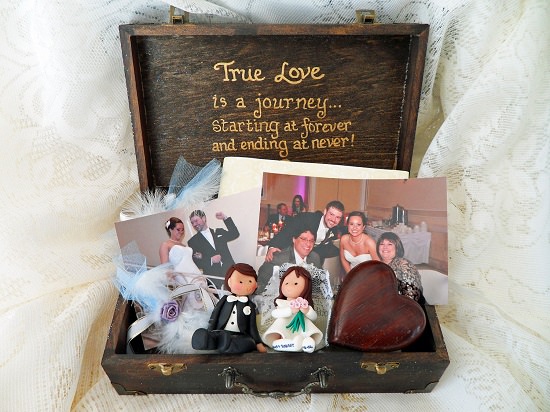 A durable alternative to your handmade cards, this beautiful memory box touches all the right chords and is sure to occupy a permanent slot in the bedside drawer. Follow the DIY here.
13. DIY New Born Memory Box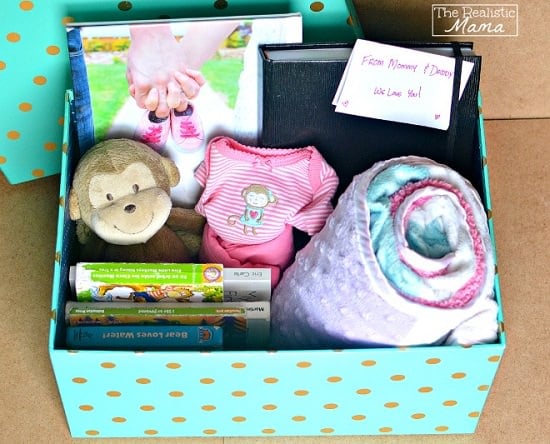 Time flies when you're a busy mom, and the only way to slow down time is to collect the memories of that passing time. Here's the DIY to follow,
14. Make a School Memory Box
If you're looking for a permanent solution to save the memories of your child's school life, must check out this DIY tutorial.
15. DIY Memorial Remembrance Boxes
Gifting a remembrance memory box to kids is an excellent way to keep them engaged with the life and times of departed loves ones and ease the grieving process for them. Instructions are here.
16. DIY Vacation Memory Box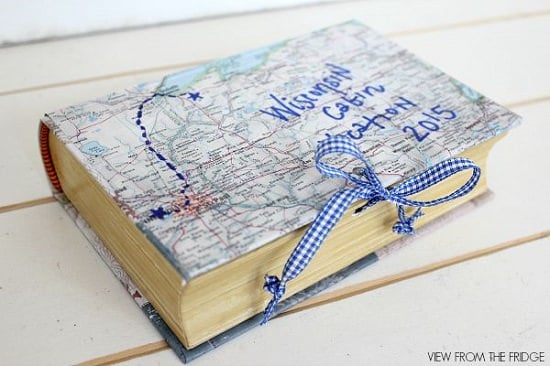 Make this DIY vacation memory box to store all your mementos of your vacations. The DIY is here.
17. DIY Photo Memory Box
Sporting fun beachy vibes, this DIY memory box takes 30 minutes to get ready. Find the DIY here.
18. Saving Our Memories this Year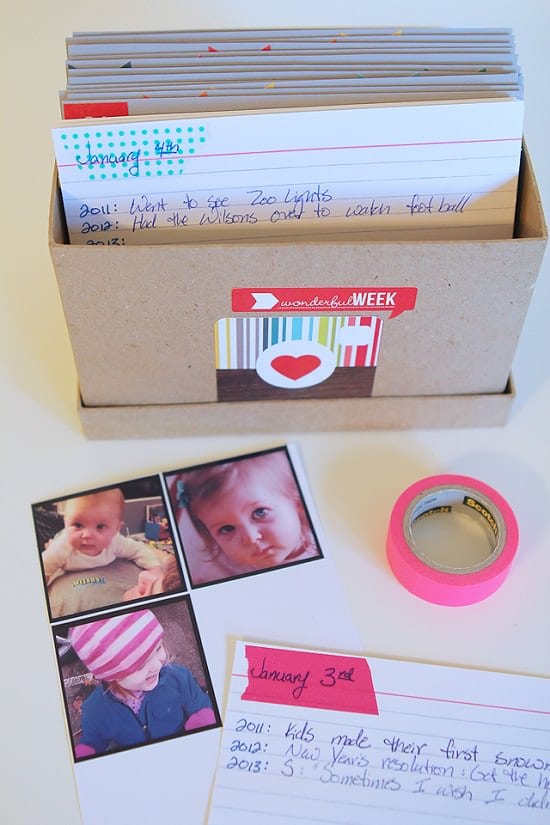 This memory box is worth giving a shot and definitely better than saving memories in your phone or journal. Follow the DIY here.
19. DIY Mother's Day Memory Box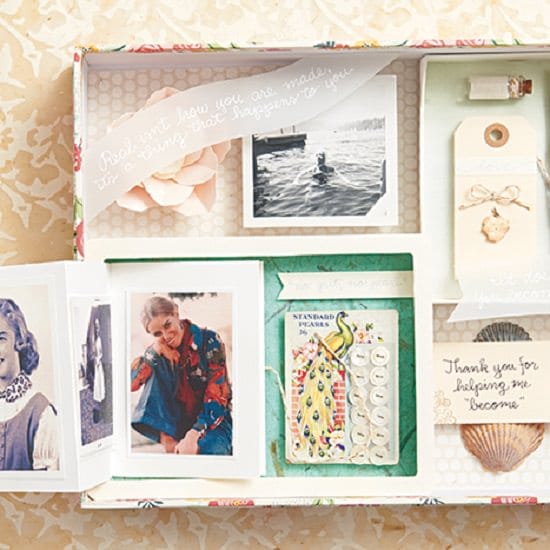 If you're looking for the most meaningful customized gift to express your love and gratitude to the most important woman in your life, this DIY is your answer.
20. DIY Wooden Keepsake Box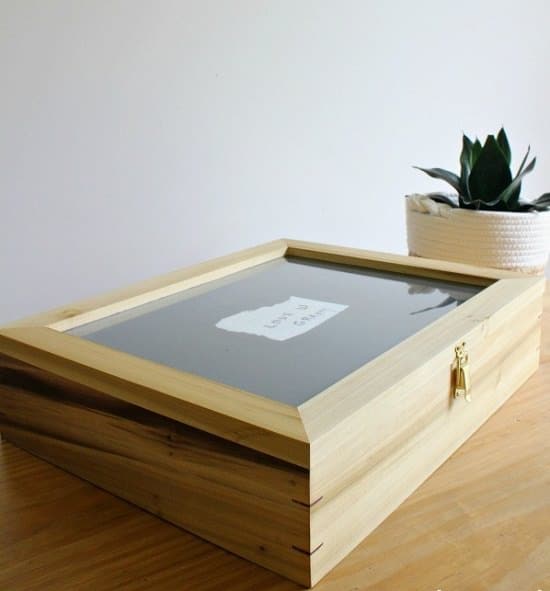 This keepsake box has a picture frame top and a wooden make. Follow these instructions to make one for yourself.