Make your home smell heavenly with these all-natural essential oil air freshener recipes!
1. Water Bead Diffuser Jar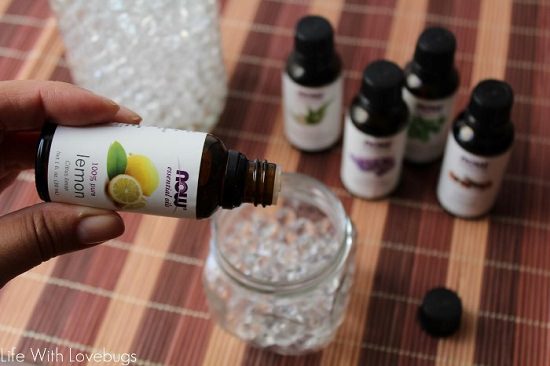 This aesthetically-pleasing jar of scented water beads can soal up noxious odors like a charm. Check the detailed tutorial here.
2. Chemical Free Air Freshener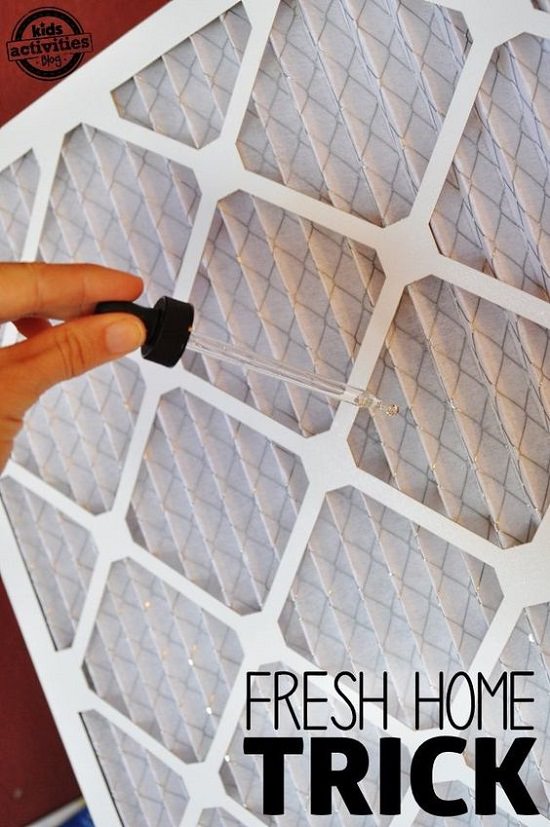 Dab few drops of essential oil on your furnace filter during every change to ensure freshly scented circulating air at all times. Check it out at familymaven.
3. How To Make A Diffuser Necklace For Essential Oils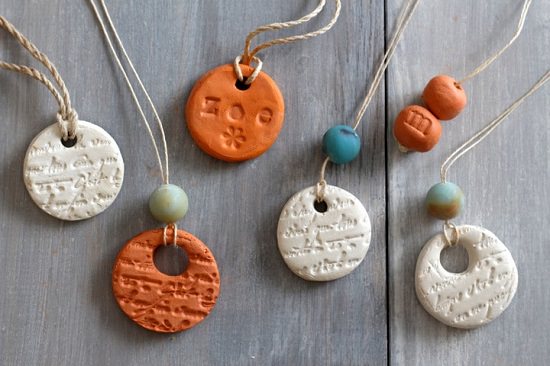 This aromatic necklace is actually a lucky charm that is known to ward off bad mood and negativity from your aura. Get the details here.
4. Wood Air Freshener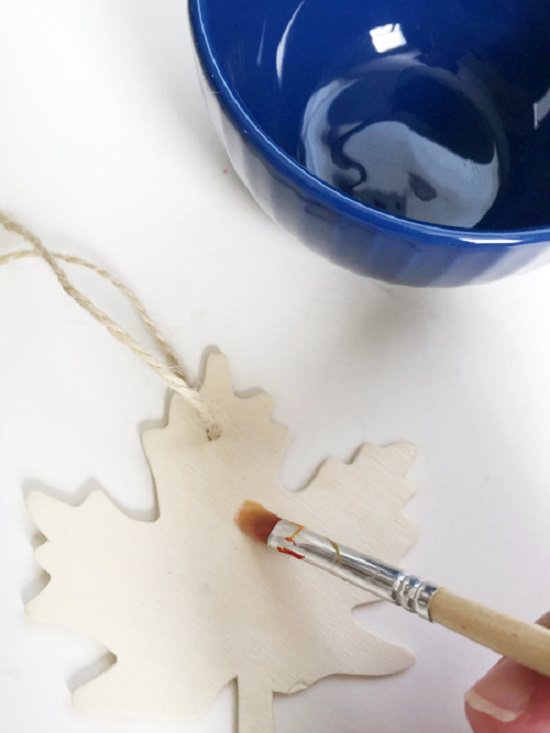 This wooden dangler is far from being just a car accessory; rather it's a deodorizer in disguise.
5. Clothespin Air Freshener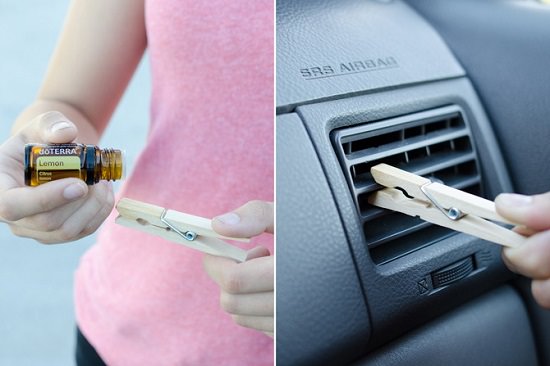 Dip a clothespin in essential oil and plug it in the vent of your car to soak up bad smells.  Idea via thekrazycouponlady.
6. DIY Clay Pot Essential Oil Diffuser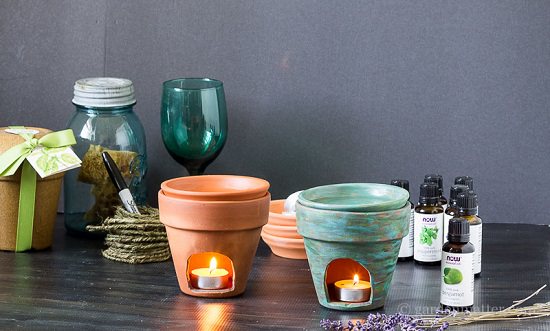 Create a divine, spa-like atmosphere at home with a cluster of these clay pot oil diffusers.  Here's the DIY.
7. Homemade Reed Diffuser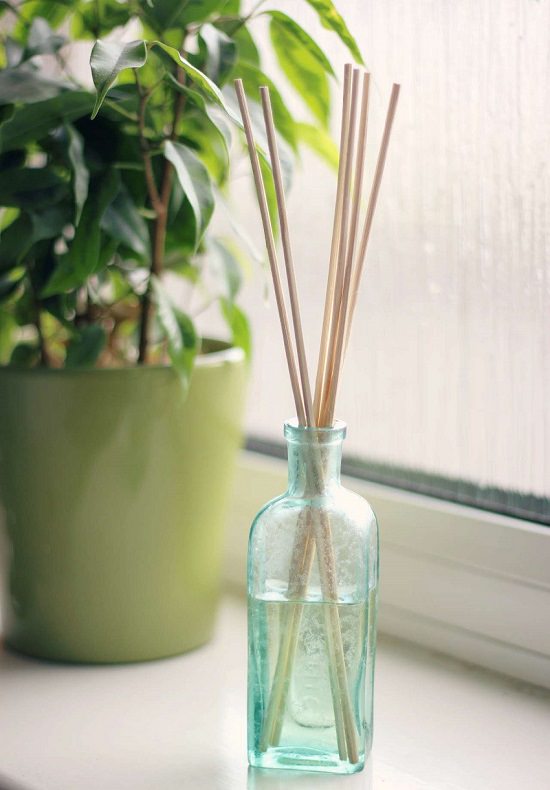 If synthetic fresheners and oil burners make you nauseous, this reed diffuser could help. A bottle, some scented liquid, and a few reed sticks are all you need for this essential oil air freshener project.
8. Essential Oil Bracelet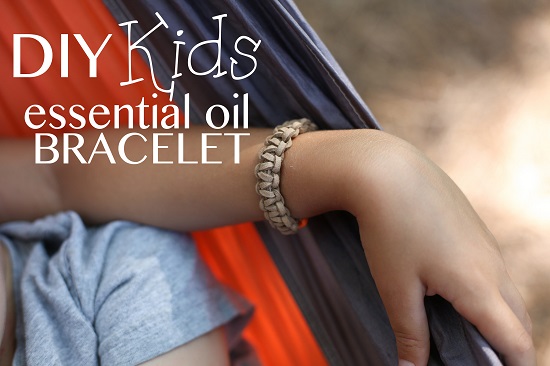 Paracord bracelets dabbed with diluted scented oil make for nice aromatherapy DIY jewelry, keeping you calm and positive all day. The DIY is here.
9. Stick Air Diffuser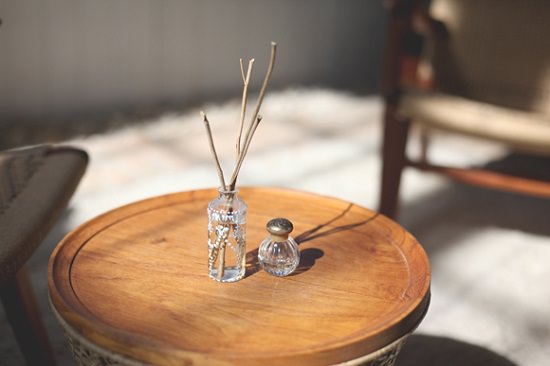 This DIY customizable oil diffuser lets you use any bottle, any scent and any stick of your liking.
10. Felted Wool Essential Oil Air Freshener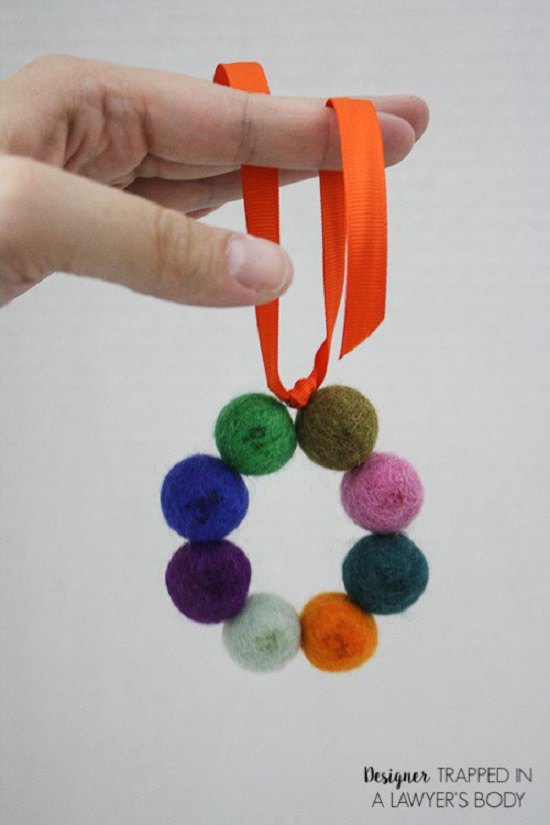 Here's a fun way to convert an ordinary string of felt balls into a portable deodorant for your car.
Also read: Other ways to use deodorant
11. DIY Terra Cotta Air Fresheners With Essential Oils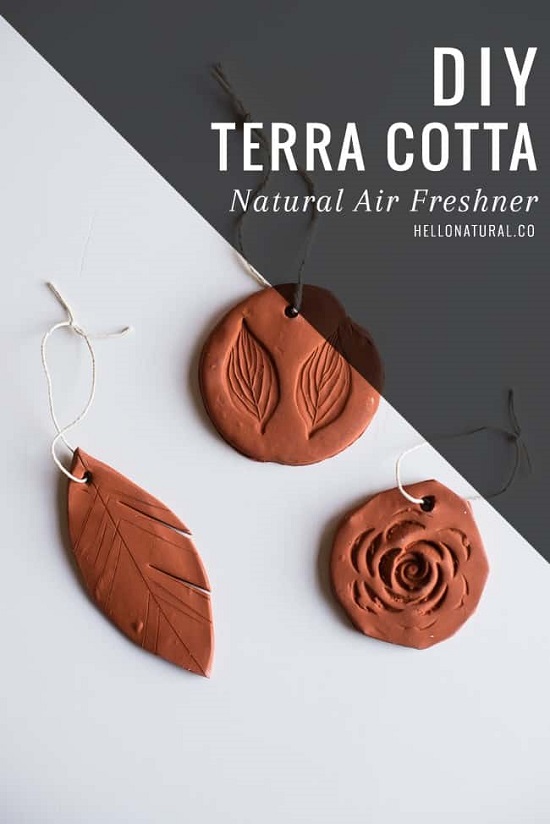 What better than baked clay to retain and elicit fragrant smells from time to time! Sounds like something you can carry in your bag as well. Check out the tutorial here.
12. Rice & Essential Oil Homemade Air Fresheners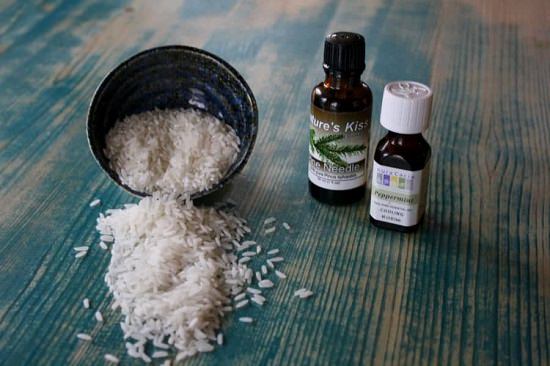 If you have friends coming over and just about two minutes to deodorize your home, do count on this easy air freshener recipe.
13. Homemade Mojito Gel & Essential Oil Air Fresheners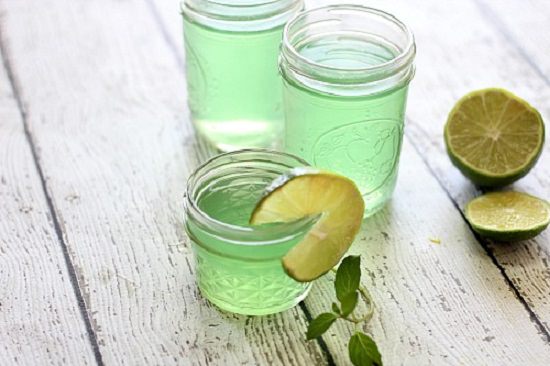 Incorporate the gentle essence of the summer season with this refreshing mojito-scented air freshener. Get the recipe here.
Found these essential oil air freshener recipes useful? Be sure to share it and drop a comment if you have any question.