What Can I Do with Old Books? If this is your question, then these 13 DIY Projects with Old Books are worth looking at!
1. Book Safe

Keep your small belongings secure in the most unexpected place by crafting this book safe DIY. Get instructions on how to make it at eHow.
2. Stacked-Books Table Lamp

This guy simply screwed the book altogether and attached the lampshade to the topmost book! To create this exciting and unique piece, follow the instructions at HGTV.
3. DIY Book Planter

Create a fascinating planter inside an old vintage book. You'll need a parchment paper, succulents and moss, sharp knife, soil and a book, of course. Make your own book planter with this tutorial!
4. Paper Roses

Recycle old book pages by creating roses out of them! Like most of the paper crafts, this DIY old book project is easy to do as well with the basic paper craft supplies. Here's the tutorial.
Also read: Dollar Store Kitchen Organization Hacks
5. Book Topiary DIY

Showcase your creativity with this dollar store topiary. It's interesting how a few pages from an old book are transformed into this beautiful topiary. Visit Sweett Makes Three to know more!
6. Mail Organizer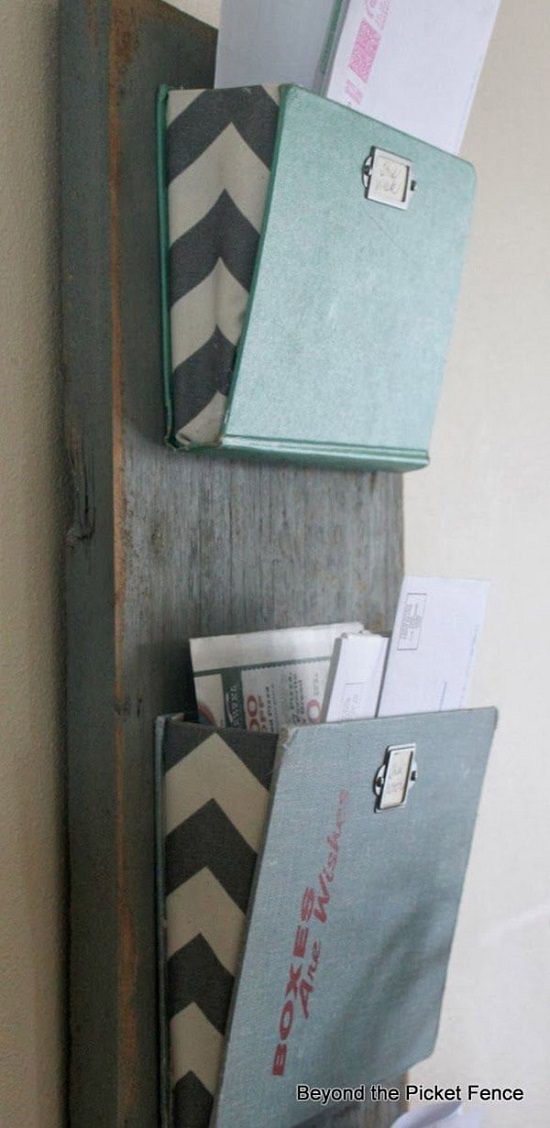 Get your mails and papers organized using some old book cover with this easy to understand tutorial available at Beyond the Picket Fence.
7. Book Page Pumpkins

Personalize your Halloween decoration this year by trying this book turned into the pumpkin. You can get the help of your kids to elevate their creativity! Get the DIY here.
8. Book O'Clock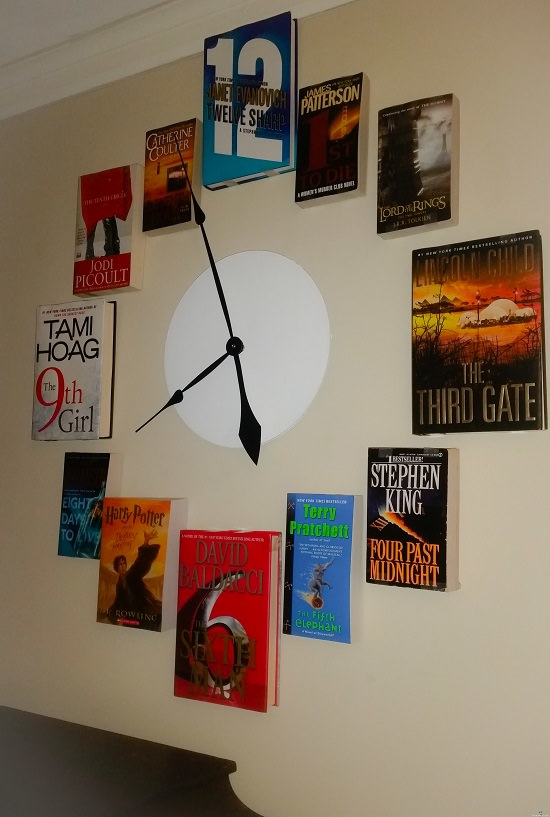 One of the creative DIY old book projects from this list. If you are a bookworm, you'll love this idea of creating the Book O'Clock! Visit IMGUR to explore more.
9. Floating Bookshelf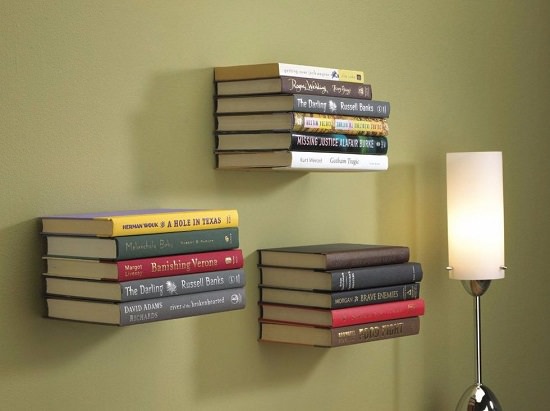 Create this floating bookshelf in 9 simple steps and with the basic supplies.
10. Book Page Chandelier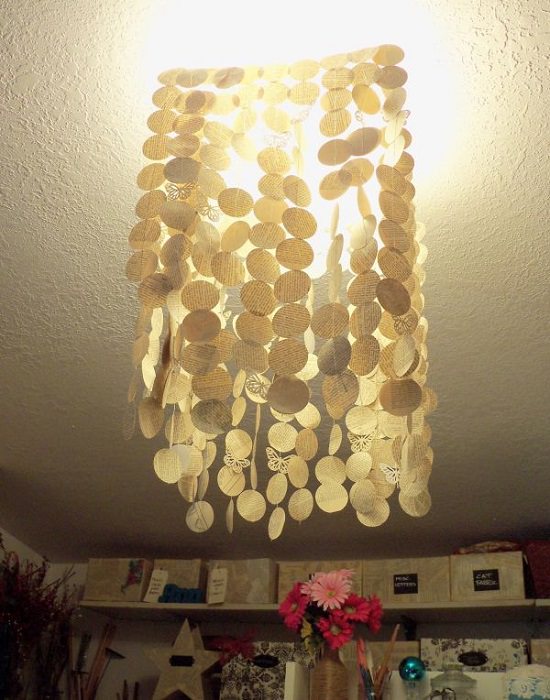 Cut different shapes and figures from any frayed book to complete this project! Check out the tutorial here.
11. Book Pen Organizer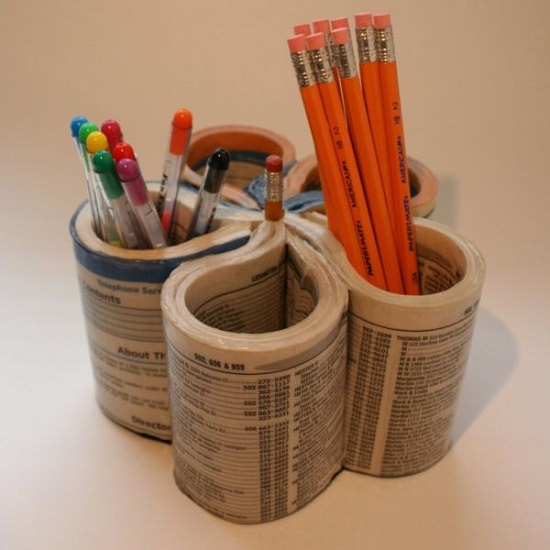 If you are one among the many book fanatics, we are sure you will love this pen holder DIY. Craft this project in fun with the easy steps from Chica and Jo.
12. Book Phone Dock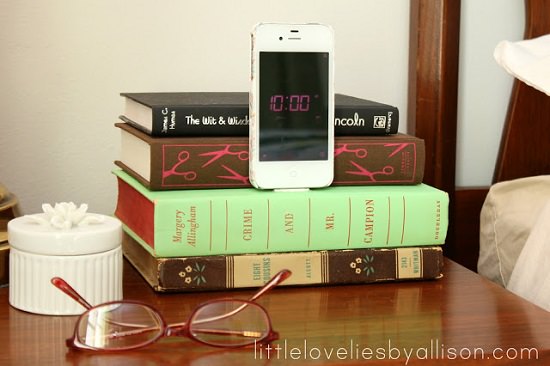 Create an iPhone dock using few of your hardbacks and some of your time! Get help from this tutorial.
13. Lamp Shade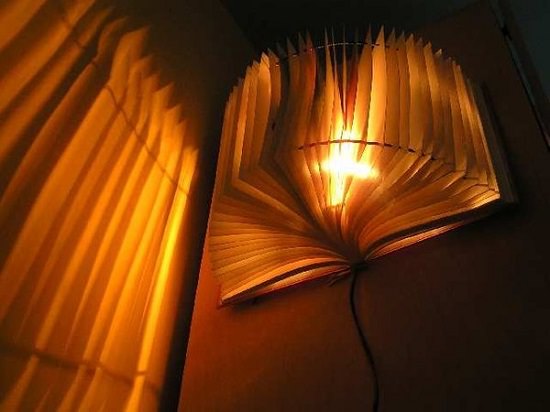 Rejuvenate the art of repurposing by modeling this lampshade from a book that is of no use anyway! Get the instructions on The Instructables.