You'll never throw eggshells again after you get to know these crafty eggshell DIYs!
1. Radish Top Egg Heads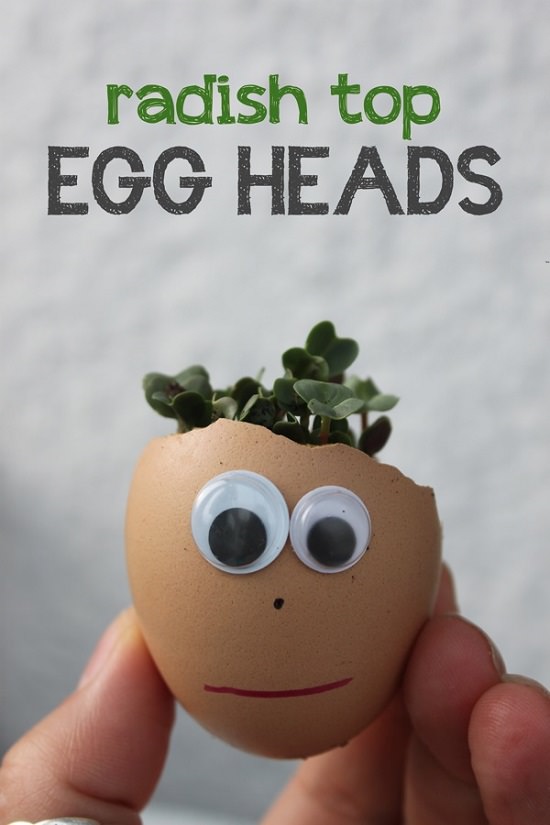 Decorate an eggshell with googly eyes and sharpie, then add sprout seeds and soil to recreate this cute DIY craft. Check the easy steps here.
2. Dye Egg Shells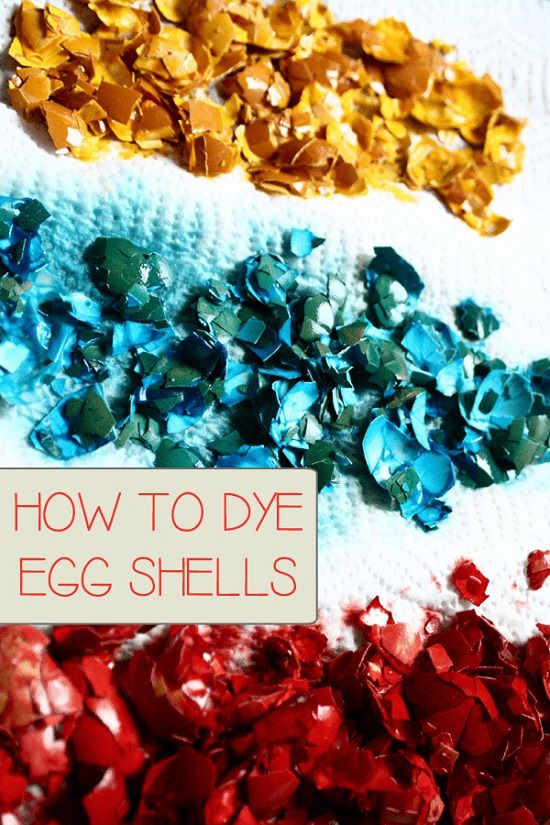 Learn how to dye eggshells using food colors and few other kitchen supplies! You can use dyed eggshells in various home DIYs and decorations. Get the instructions here.
3. Eggshell Dolls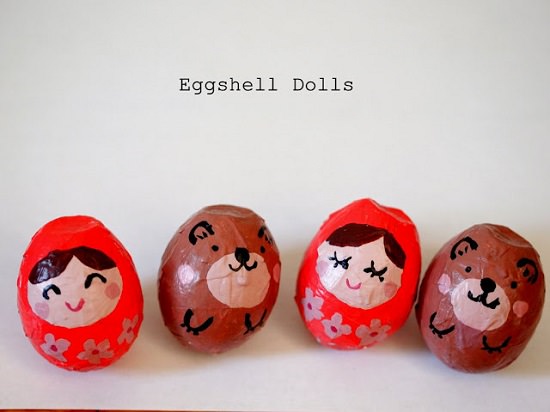 How about recreating these cute little dolls using eggshells? It's fun to create and decorate with kids. Check out this link to know more.
4. Eggshell Mosaic Art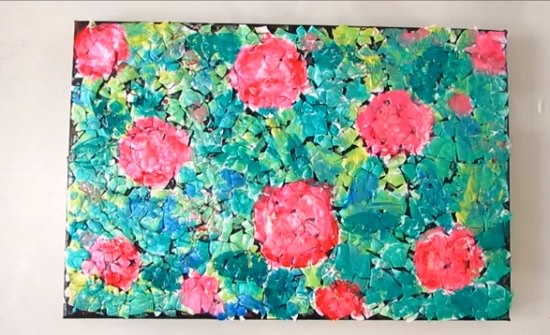 One of the coolest eggshell crafts. For this, crush eggshells into small pieces and paint them and arrange in a mosaic art!  The DIY is here.
5. Creative Uses of Eggshells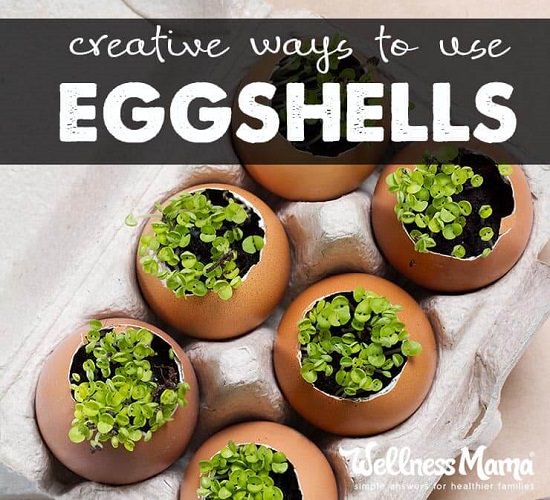 Here are 3 distinctive ways in which you can use eggshells productively! These ideas range from beauty uses of eggshells to making eggshell calcium powder.
6. Eggshell Crafts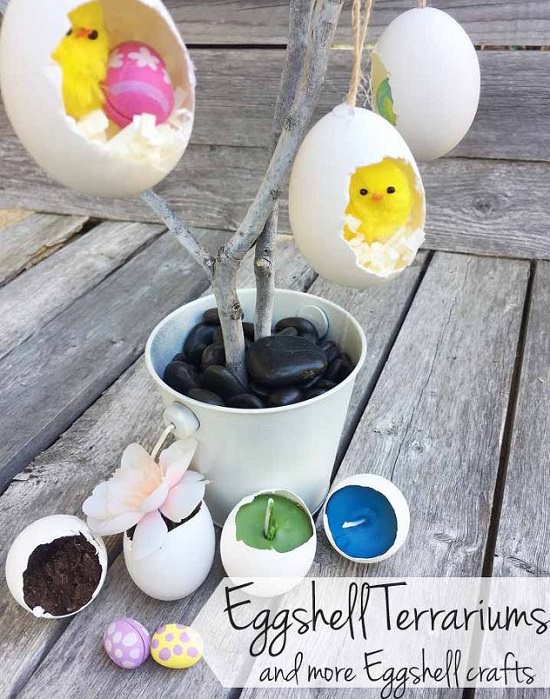 Check out this article on HomeTalk, that provides 3 ways in which you can use eggshells to create easter decor for your home.
7. DIY Mosaic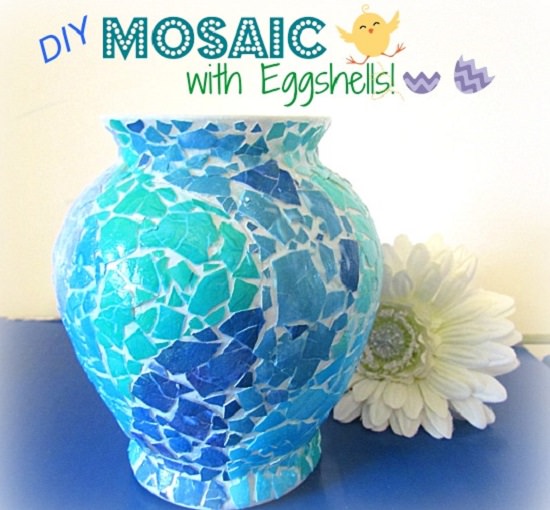 Replicate this toothbrush holder DIY using glass vase, primer, mod podge, color, vinegar, and eggshell. We found the idea here.
8. Eggshell Penguin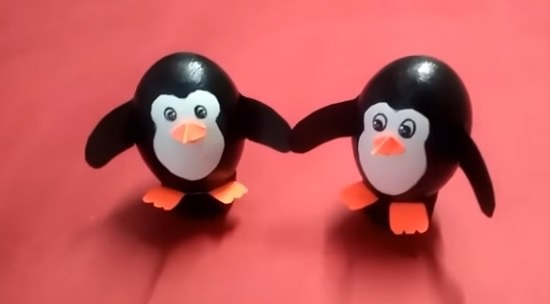 Make this cute penguin couple from eggshells and a few more craft materials. Here's the DIY.
9. Easter Flowers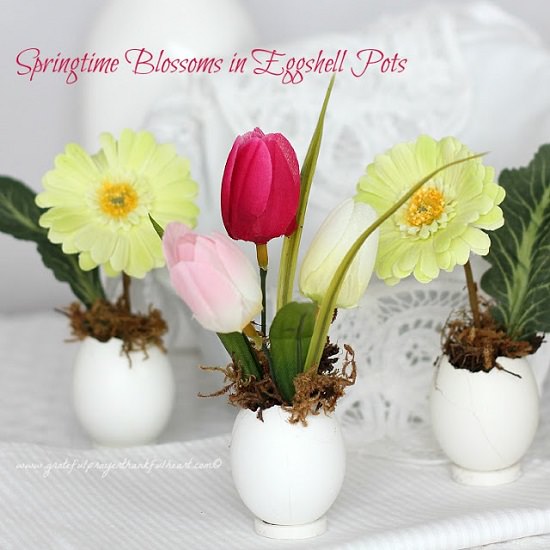 Create this easter flowers eggshell crafts, eggs are the main decor for Easter after all! Check the step-by-step tutorial.
10. DIY Hanging Easter Egg Planter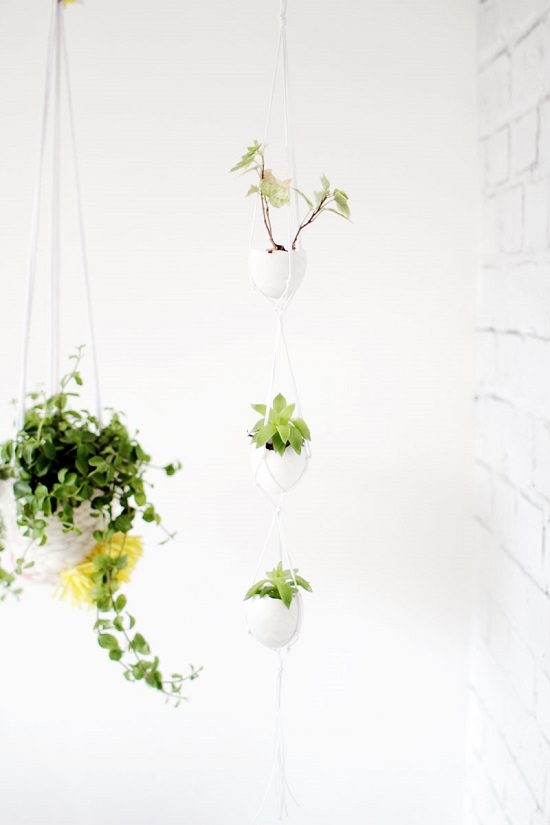 Use the eggshells broken nicely to DIY these hanging planters. These are not just unique but exceptional too! To see the tutorial, visit Fall for DIY.