After knowing these 40+ Other Uses of Shampoo you'll always keep a bottle of shampoo ready for household chores.
1. Wash your Car

With the power to cut the grease and clean dirt; one of the most practical shampoo hacks you can try in your home. It's mild and doesn't harm the paint!
Also Read: Great Car Cleaning Hacks
2. Shampoo is great for leather shoes and purses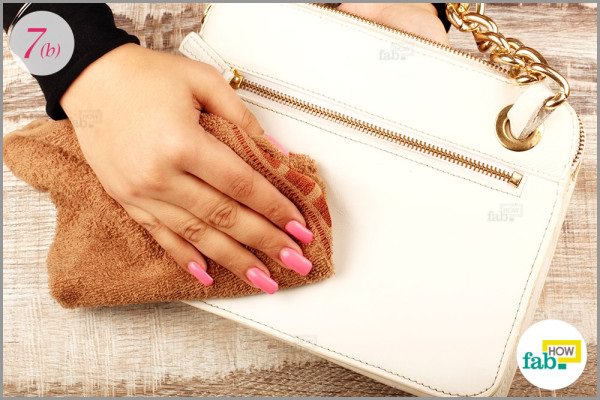 Leather shoes and purses are hard to clean to maintain their sparkle. You can revitalize their look by cleaning them with shampoo. A how-to is here!
3. A stuck zipper can be unblocked by shampoo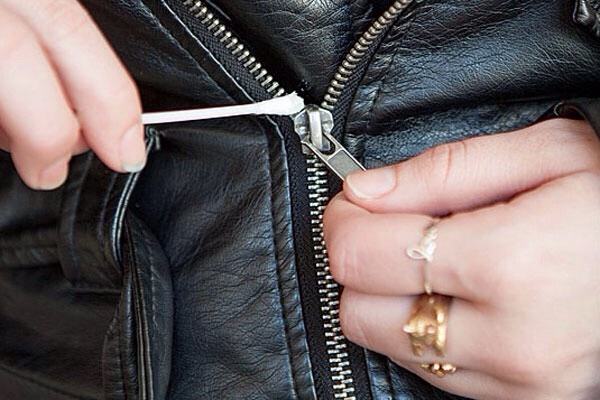 For that easy slide of a zipper, shampoo is a sure shot remedy for this problem. Learn more here!
4. Use shampoo to clean your pet's fur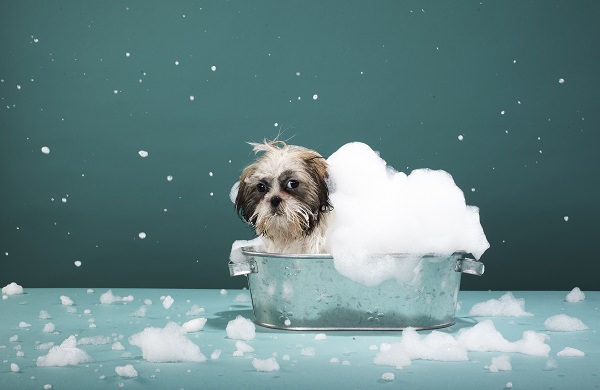 Dirty slime on your pet's fur can be cleaned easily by just using a human shampoo. Learn more here!
5. Take a bubble bath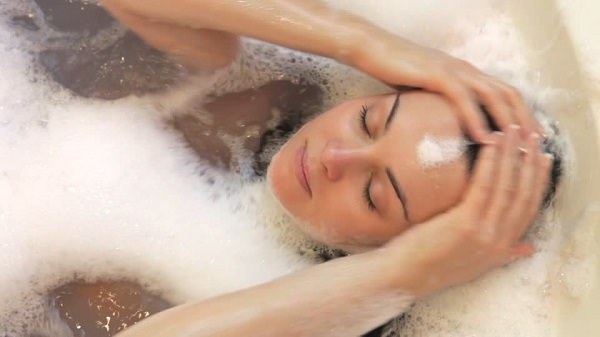 Do not be afraid to bubble up your bath using shampoo and a few other ingredients. A helpful DIY is available at Wikihow!
6. DIY Foot Soak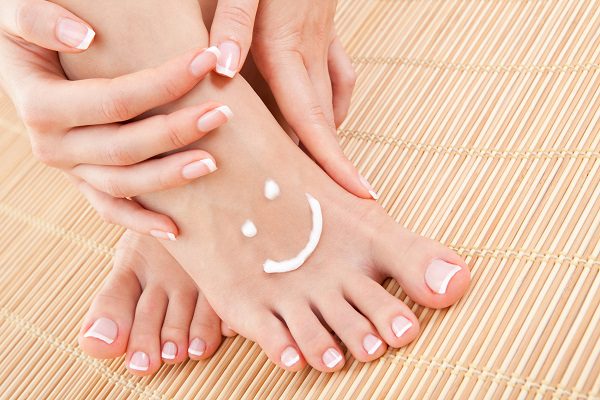 The rough skin of your feet some special care. Rub a small amount of shampoo all over your feet and wear a pair of cotton socks and enjoy softness that follows.
7. 'Un-shrink' your sweater using baby shampoo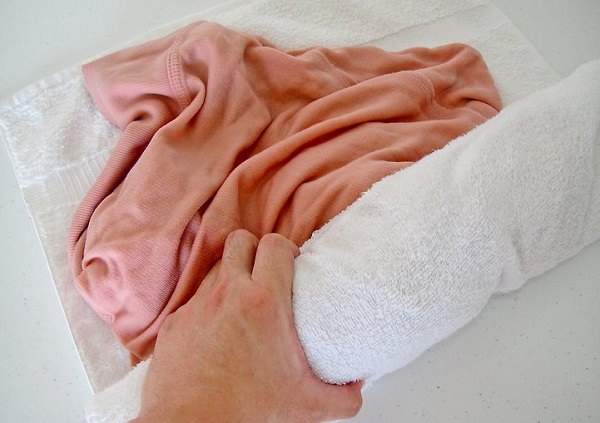 Shrunken sweaters are very common and to undo this, baby shampoo will work wonders. It'll restore the actual size of your sweater according to this article.
8. Shampoo for stain removal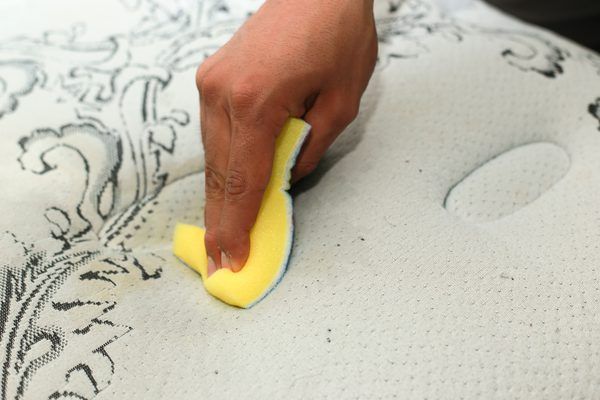 Stubborn stains no longer have to worry you. A quick rub of shampoo can remove these stains accordingly. Find how it works here.
9. Shampoo to clean combs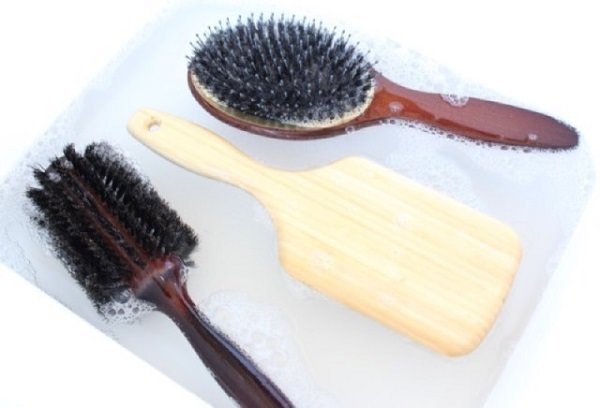 Combs and hairbrushes are prone to debris and oily matter. To clean this gunk, use shampoo. The directions are here!
10. DIY scalp scrub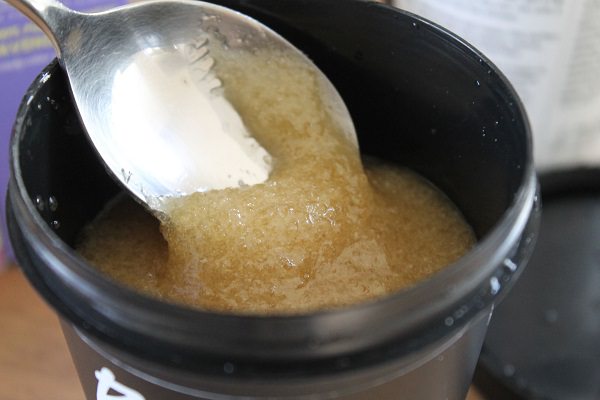 The best scalp scrub is available in homemade. It's easy-to-make, effective and inexpensive. Add a tablespoon of sugar to a dollop of shampoo and apply it on your hair. It'll exfoliate your scalp well and rinse out with water.
11. Remove Bandage with Ease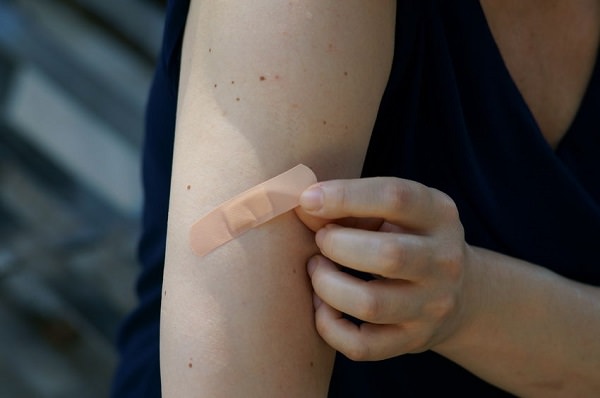 Adding some shampoo to the skin around a bandage will make the removal much easier and painless.
12. Clean nails using shampoo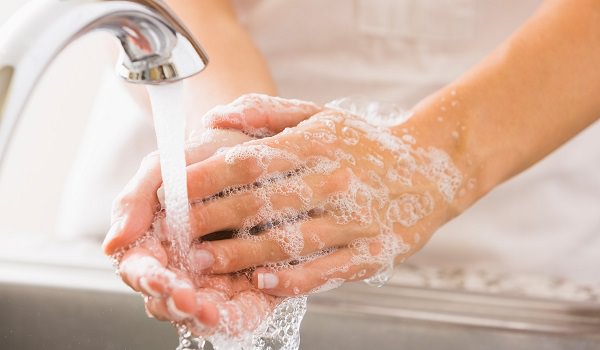 The dirt under your nails can be effectively removed using some shampoo. In addition, shampoo can be used at home to give you a manicure. Simply soak your hands in it using warm water as guided.
13. Shampoo for dirty houseplant leaves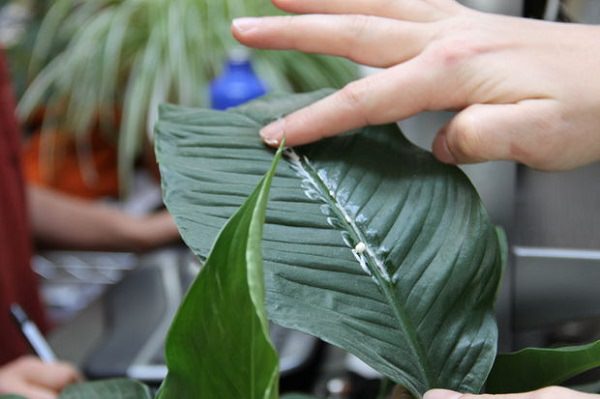 Houseplant leaves can develop dirt which can be hard to remove. A couple of drop of mild shampoo diluted in water can be used to clean the foliage.
14. Shampoo works great as a shaving cream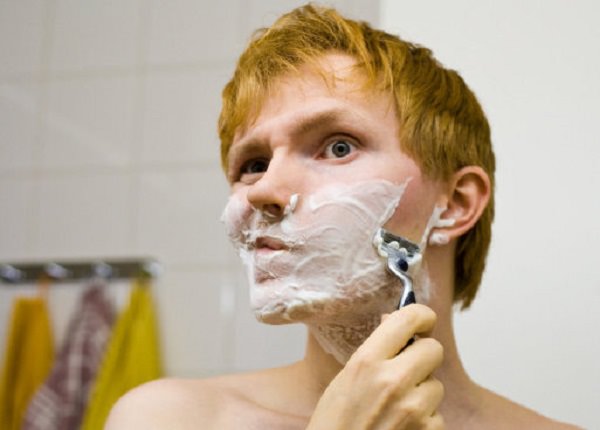 If you don't have shaving cream, substitute it with a shampoo–Apply it on the area to be shaved and mist with water to generate foam. Learn more here.
15. An effective cuticle softener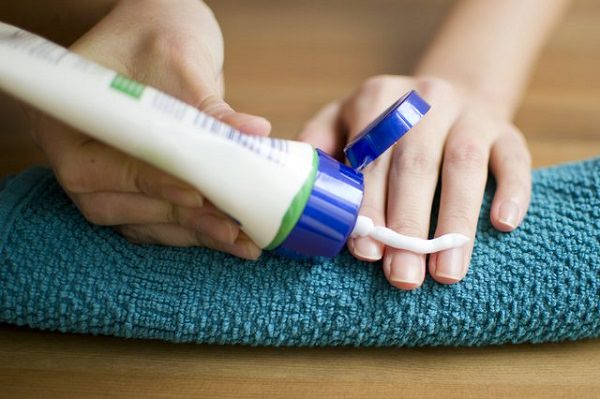 For soft cuticles, shampoo is able to do the trick at home. This goes a long way in maintaining the health and appeal of your nails.
16. Shiny faucets, taps, and tub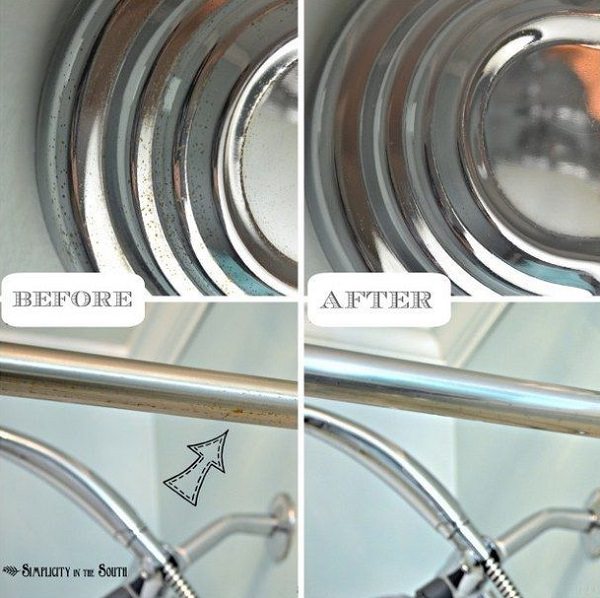 Get back the shine of your chrome sink faucets, stainless steel taps, and pipes and even the tubs by applying shampoo.
17. Clean makeup brushes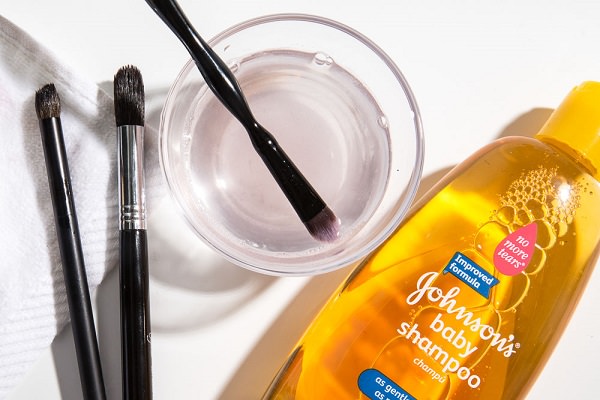 Makeup brushes must be kept clean to ward away germs. Using shampoo regularly will clean them to your delight. To learn how to do this, check out this informative article.
18. Rug and carpet spills can be cleaned using shampoo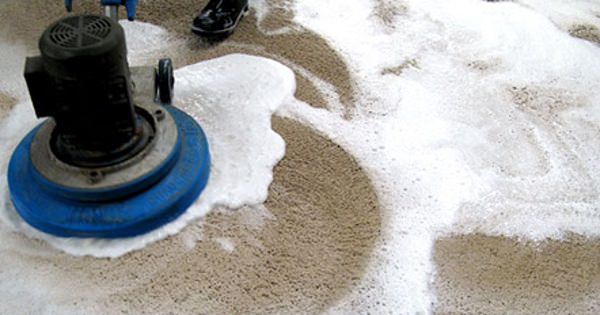 Use shampoo as an emergency spill cleaner to ensure that rugs and carpets are kept in top shape. Apply a few drops and some water on the affected part and rub with a cloth until the blot is removed,
19. Use shampoo for paint brushes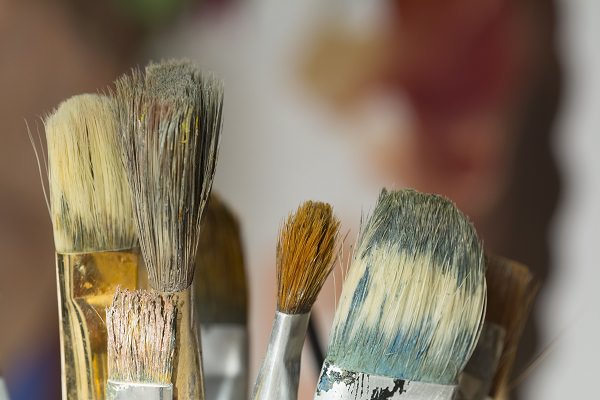 After using the paintbrush, massage bristles with a dollop of shampoo and rinse it well with water.
20. Stubborn nuts and bolts can be lubricated using shampoo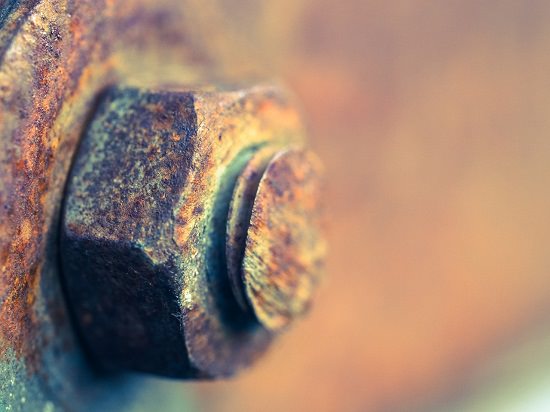 Use the lubricating power of shampoo to loose the rusty and worn out nuts and bolts. Drop shampoo all around the head so that it can reach its thread. Simple!
21. Use shampoo to clean grimy hands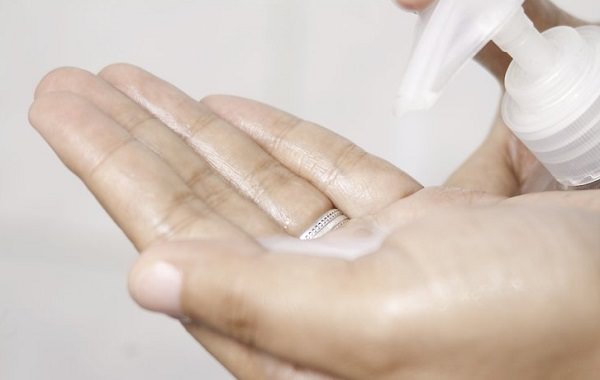 You could use shampoo to clean grimy hands, it'll not let your skin dry like hand washes and liquid soap.
22. Shampoo can clean a dirty oven and grill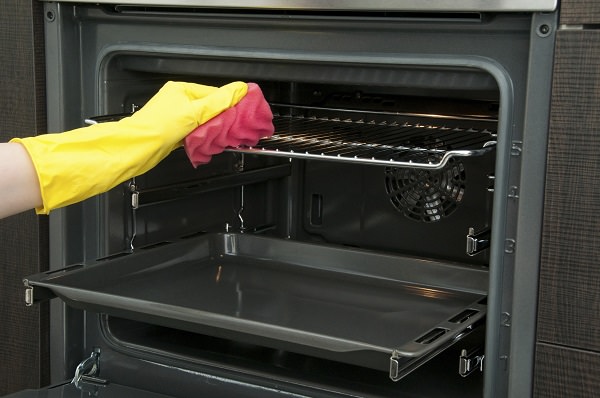 You can substitute shampoo in place of detergent to clean the grill and oven.
23. Chrome on vehicles can be cleaned using shampoo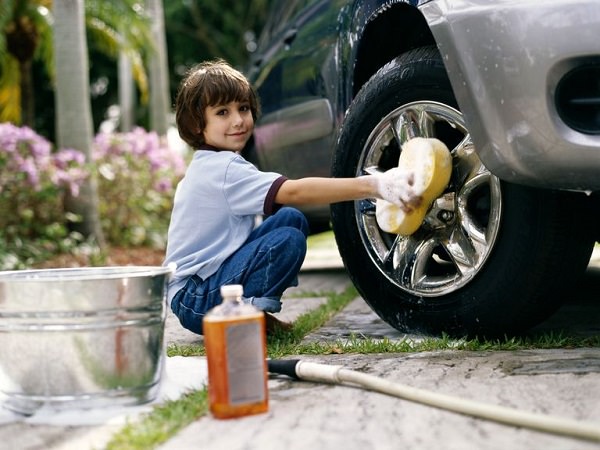 You can use shampoo to clean the chrome of your car. A half cup of shampoo and 3-4 tablespoons of baking soda in a bucket of water is sufficient to do this job.
24. Using shampoo inside a swimming mask can prevent fogging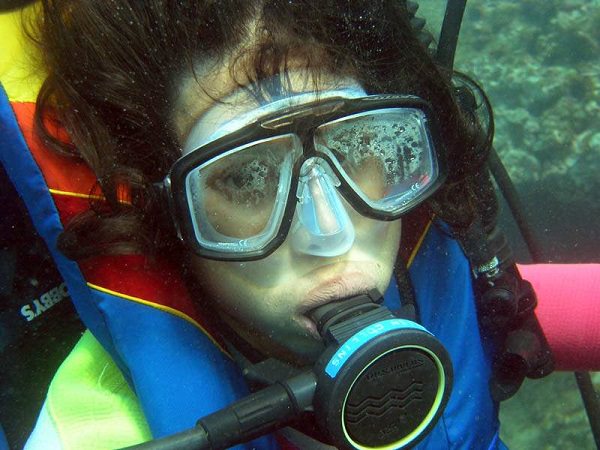 A foggy swimming mask should never be used and using shampoo will keep this problem at bay.
25. Faucets can be cleaned effectively using shampoo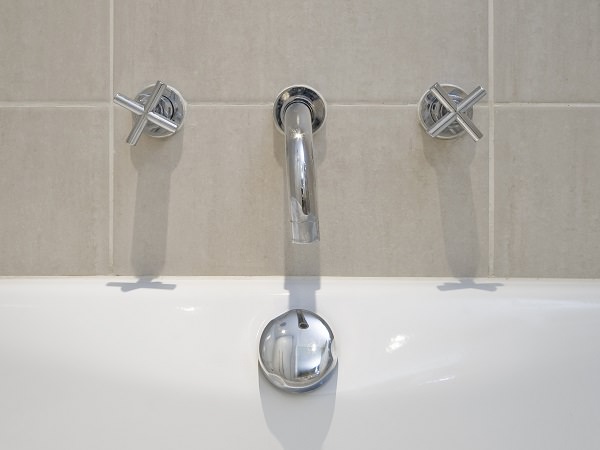 Faucets in your home can be kept clean and sparkling using shampoo. This way you can save a lot of money on cleaning products.
26. Diluted shampoo can make bubbles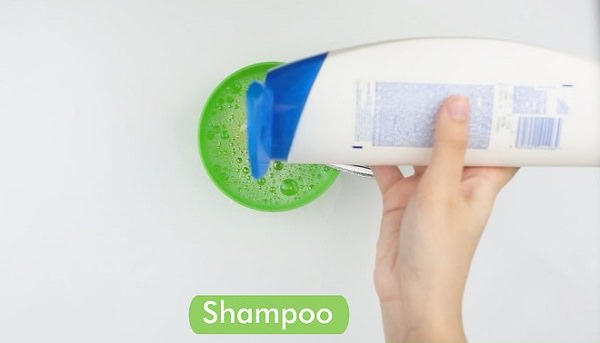 Bubble-blowing wands use bubble soap. If you do not have this soap, shampoo is a great replacement that is handy and cheap.
27. Shampoo for hair spray removal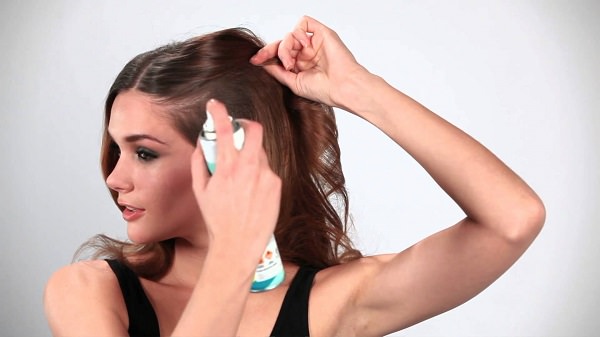 You use hair spray the set your hair or if you know the hack of spraying hair spray to get rid of flies? It can mess up with your walls. To remove that, use shampoo. Here's a helpful article to read.
28. Squeaky hinges can be resolved using shampoo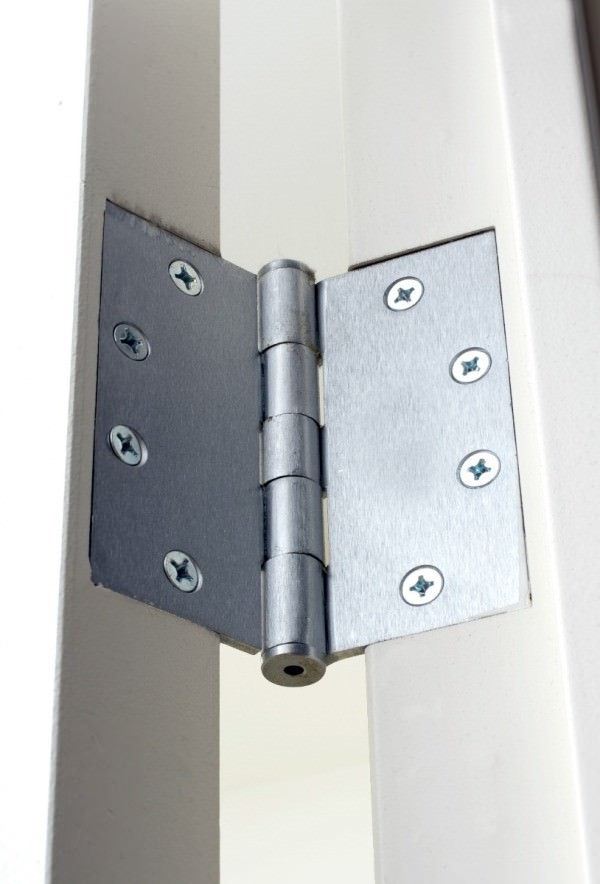 Hinges that are squeaky are annoying and ineffective; they can be resolved using this remedy–A cheap shampoo. It'll lubricate them and that noise will never be heard.
29. Baby shampoo to clean eyelids and lashes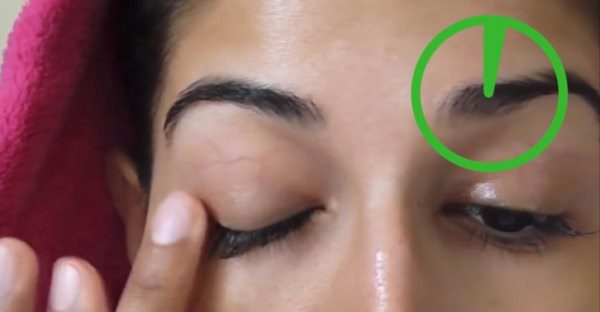 Blepharitis, also known as eyelid inflammation, is a condition that causes redness and irritation on the lids. It commonly occurs in people suffering from dandruff, oily skin, and dry eyes. You can rid of it by cleaning your eyelids with baby shampoo daily. Here's the detailed article on this.
30. Use shampoo for spot cleaning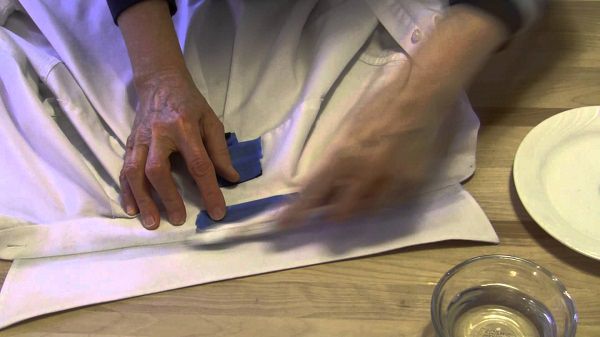 Apply shampoo with some water on collar rings and spots instantly before they become stubborn.
31. Stop fogging on mirrors by using shampoo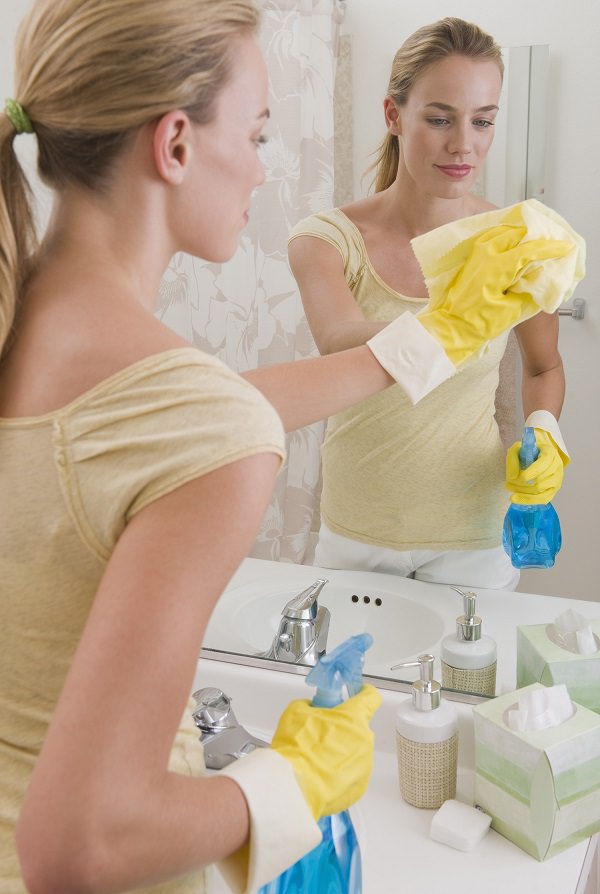 Keep your mirror clean and fog-free by applying shampoo on it. A few drops of shampoo on a paper towel and rubbing it on the surface of the mirror will do the work.
32. Best Face Wash for Sensitive Skin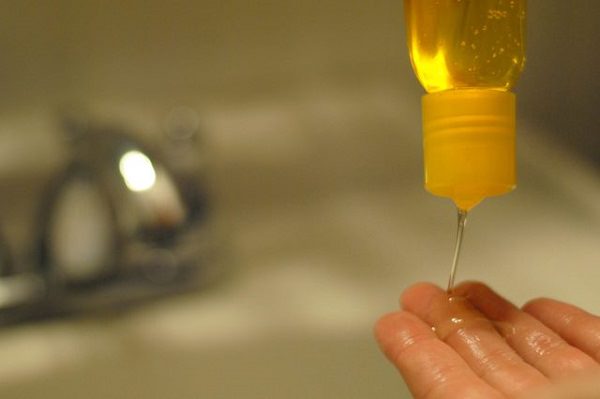 If you have sensitive facial skin, use baby shampoo as a face wash. It'll not irritate your eyes and skin and clean your face effectively.
33. Shampoo cleanses nylons and lingerie effectively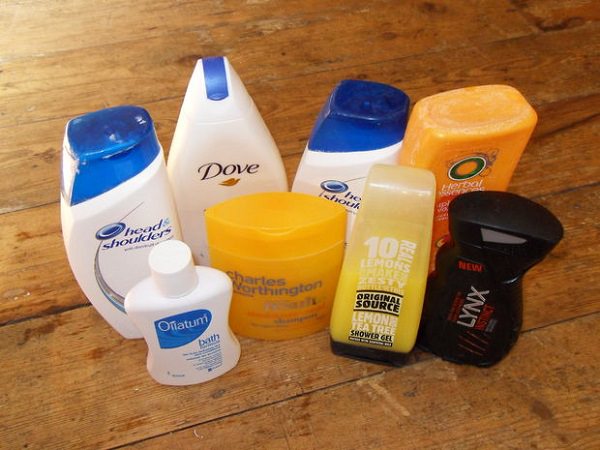 You can use shampoo instead of laundry detergent to clean clothes that need mild cleaning–Lingerie, sweaters, and nylons.
34. Shampoo is perfect for cleaning dishes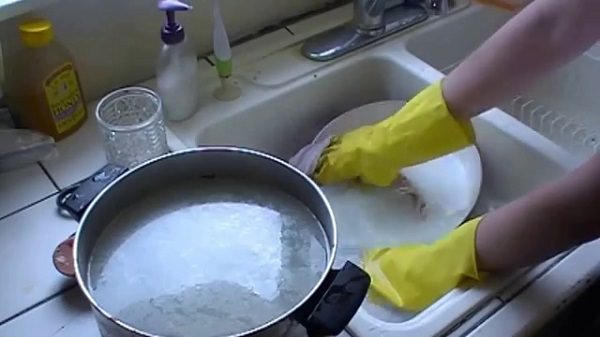 Because shampoo is gentler on skin and as effective as dish soap in cleaning dirt, you can use it in emergency.
35. Clean the cork items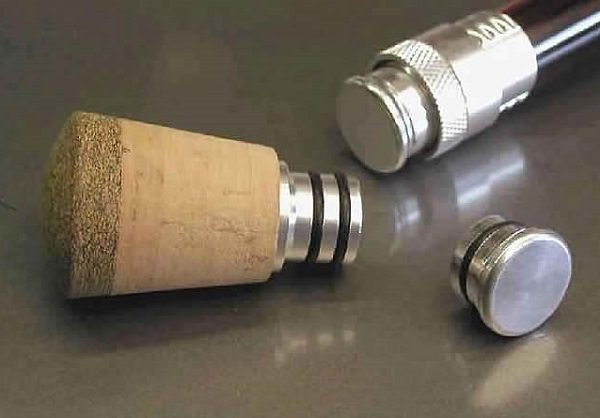 Shampoo can effectively clean various items like fish rod cork handles and wine stoppers.
36. Baby shampoo is ideal for washing furry toys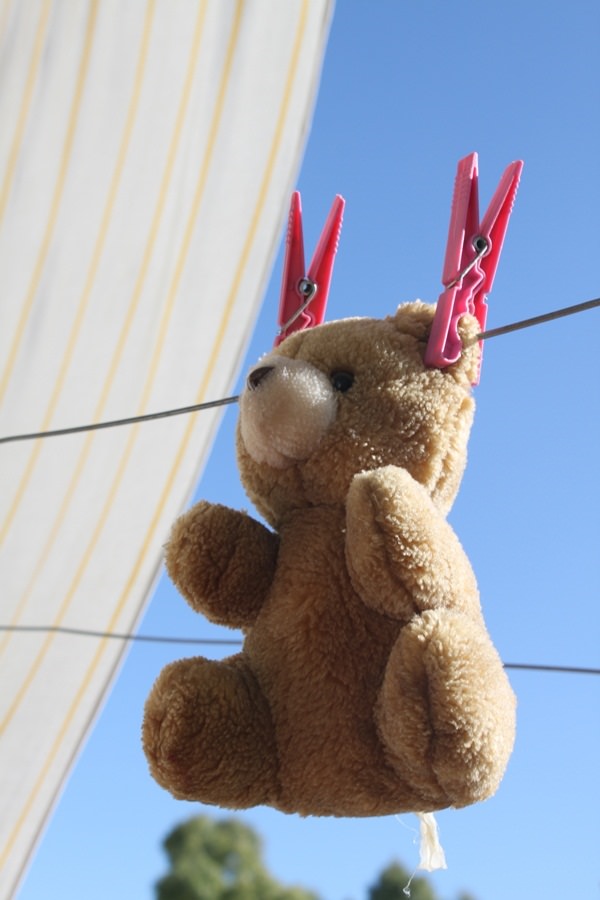 Cleaning fluffy and stuffed toys time to time is important as they accumulate dirt and bacteria. For this, take a piece of cotton wool and thoroughly dampen it. Discharge a few drops of any mild shampoo over it and rub it around the toy. Keep doing the step until it's cleaned and allow it to dry in the indirect sun. The detailed article is here.
37. Use shampoo to clean upholstery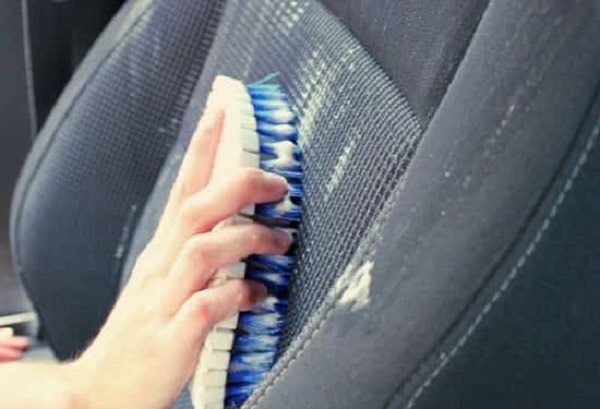 You can also clean sofa and couch with normal shampoo, instead of expensive upholstery shampoo.
38. Use shampoo to unclog a toilet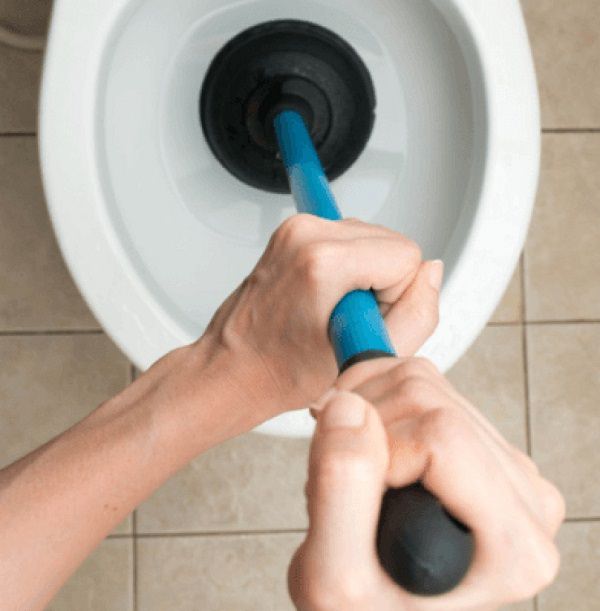 Clogged toilets can be a nightmare; but squirting amount of shampoo in the toilet and waiting a few minutes can soften the mess and unclog the toilet.
39. Shampoo is great for cleaning wooden tiles and doors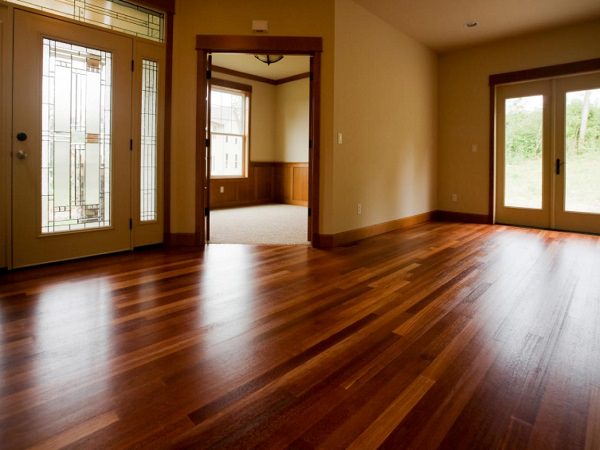 Get back the luster of wooden tiles and doors by using shampoo. It's a cost effective way for cleaning.
40. Use baby shampoo as a makeup remover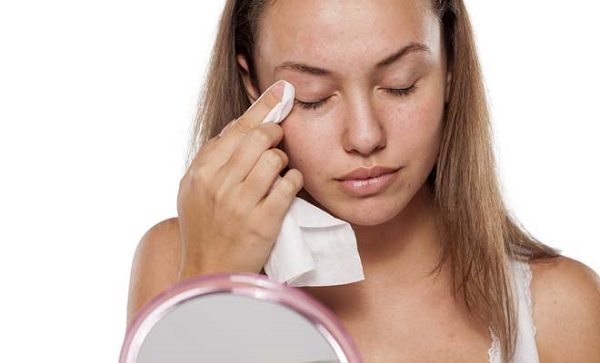 Makeup removers in the market can be harsh in chemicals but baby shampoo is mild and cheap. It is effective in removing eye makeup. Read more in this post here.
Bonus–Use baby shampoo to make your leather shoes shiny again. Apply a few drops on a soft cloth and wipe the shoes.