No one likes to wear dirty and stinking shoes. Clean your shoes in minutes with these easy and effective shoe cleaning hacks!
1. Use Nail Polish Remover To Clean Stains From The Rubber Soles Of Your Sneakers.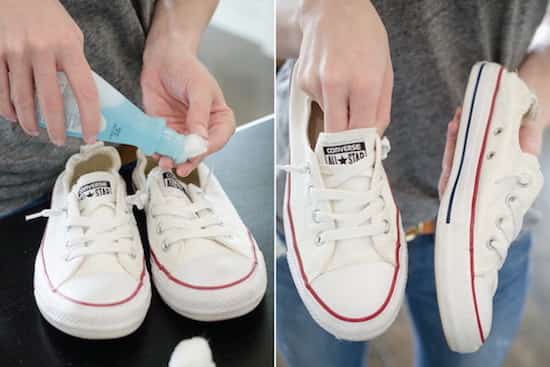 Nail polish remover is not meant for the nails only. This multi-tasker contains lots of acetone, making it a powerful cleaning solution for dirty sneakers. Visit thekrazycouponlady to learn how.
2. Use Petroleum Jelly On A Q-Tip To Help Remove Scuff Marks On Your Patent Leather Shoes.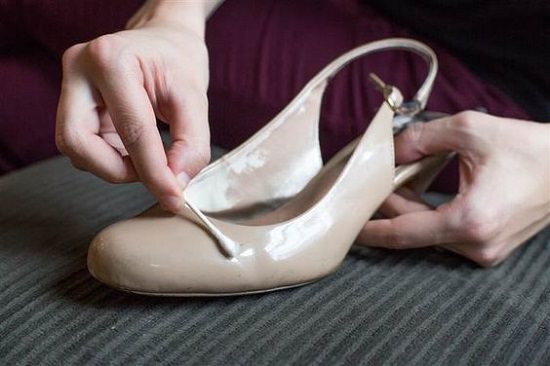 Remove stubborn dark stains from leather shoes with some petroleum jelly and a toothpick by following this post on today.
3. Unusual Use for Tooth Paste: Shoe Cleaner!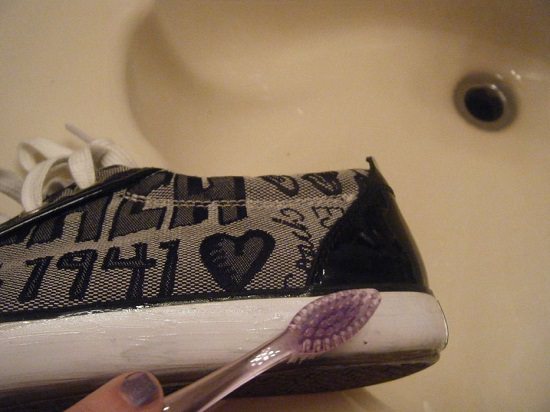 Being the sticky stain-cleaner that it is, toothpaste is highly effective at coaxing out resistant scruff marks in one shot. Instructables came up with the idea!
4. Easily Clean White Converse Shoes with Lemon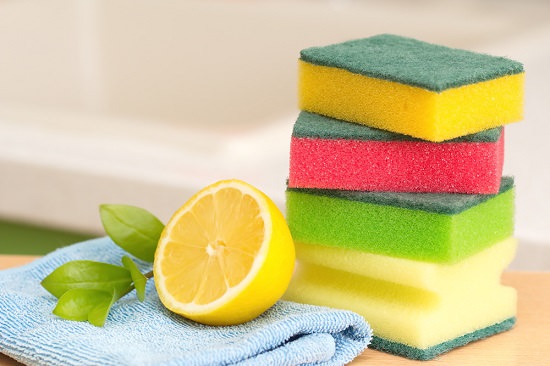 These neat set of cleaning hacks by ritely ensure you have sparkling white converse shoes every time you hit the track.
5. Use Plain Black And White Printed Newspaper To Shine Your Shoes If In A Pinc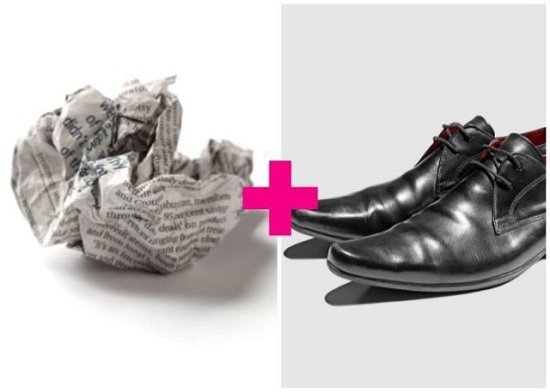 If your leather shoes need a quick fix on the go, consider scrubbing them with newspaper and you'll be fine. Find out more at goodhousekeeping.
6. Use Hair Conditioner To Shine Your Boots.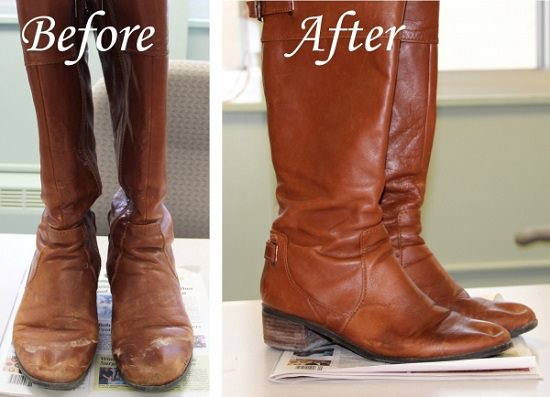 Removing salt stains is easy, and half the work is done when you have vinegar, soap and a brush by your side. 11andchic has the details.
7. Use Dawn Dish Soap To Clean The Inside Your Fleece-Lined Shoes.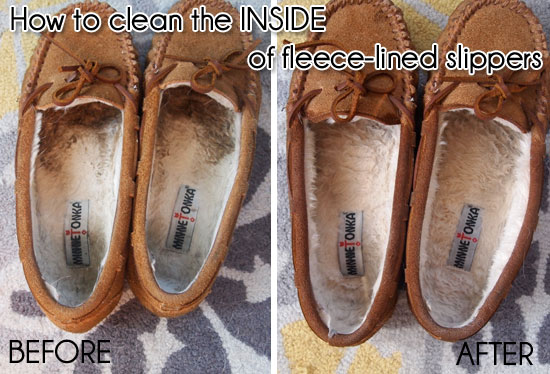 Cleaning the insides of your shoes is just as important as cleaning the outside! This recipe by jennahsgarden shows you how to scrub out the smell and debris off fleece-lined shoes without ruining the texture.
8. Cleaning Shoes With Baking Soda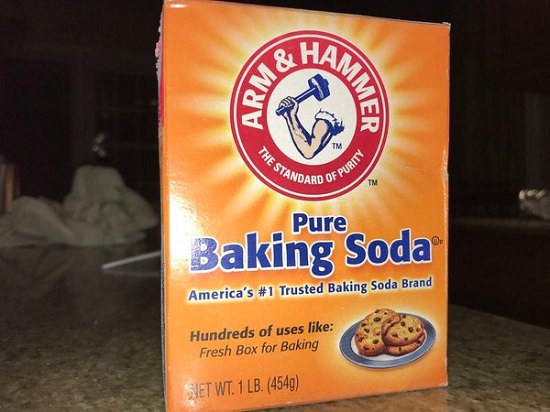 One cup of baking soda can reverse the damage that years of weather damage on old sneakers, giving them new life. Click here for all the info.
9. Clean Leather Shoes with Vinegar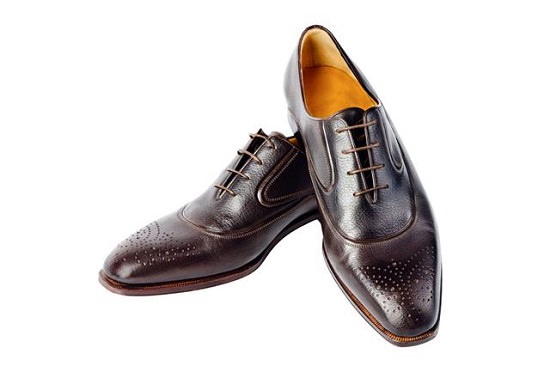 As a mild clarifying agent with potent absorbent properties, vinegar works like a charm to remove dust and grime from leather shoes, giving them a polished look. We were inspired by homequicks.
10. Use A White Rubber Eraser To Get Rid Of Dirty Spots On Your Suede Shoes.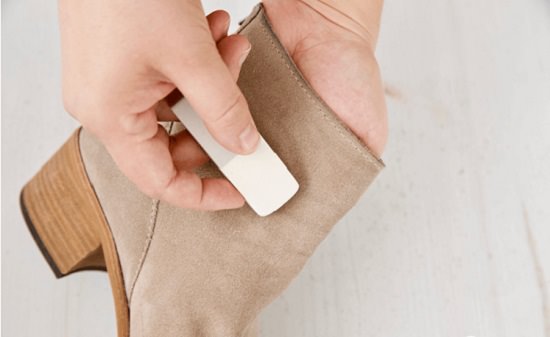 Cleaning suede doesn't have to come at a cost. All you need is a brush, and a few products off your pantry. We found the idea here!
11. Shoes Cleanse With A (Gentle) Shampoo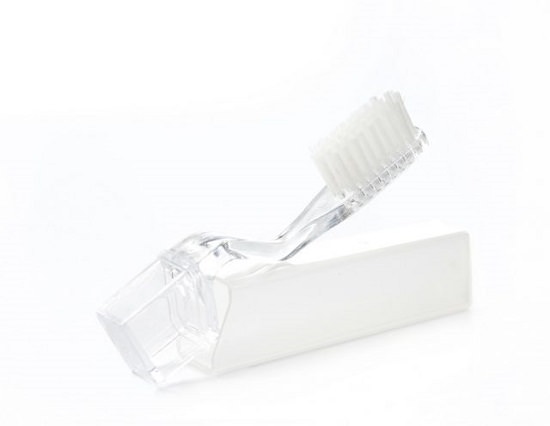 Here are a few cheat tricks to maintain the color and texture of your white shoes for a long time. Check out all those tricks at Cheatsheet.
12. Polish Your Shoes with a Banana Peel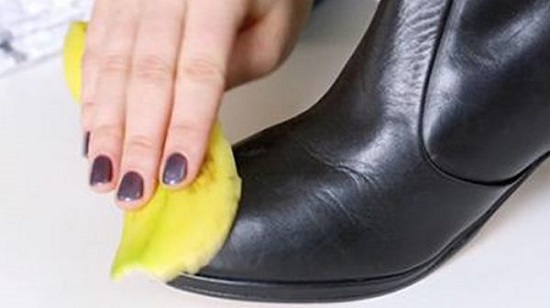 Isn't it wonderful that instead of throwing away banana peels you can use them for cleaning shoes? Here is how!
13. Shoe Polish Using Olive Oil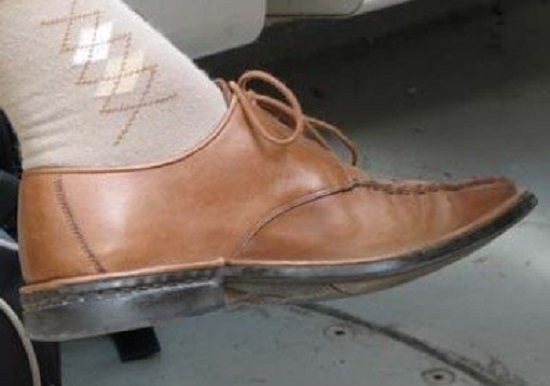 A safe and organic substitute to commercial polishes, olive oil makes your leather and suede shoes shining like new. Get more info here.
14. Cleaning Shoes in the Dishwasher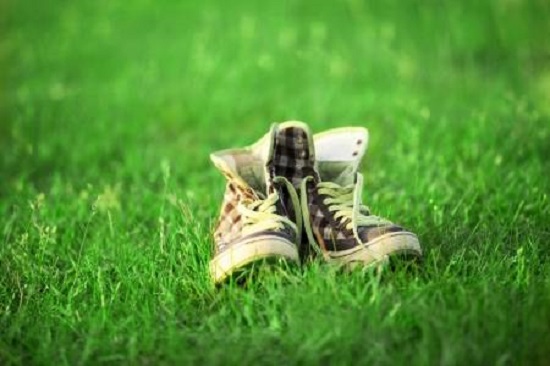 Cleaning shoes in the dishwasher have its risks but these set of hacks from howtocleanstuff will show you the way.
15. Get Rid of Stinky Shoes with Dryer Sheets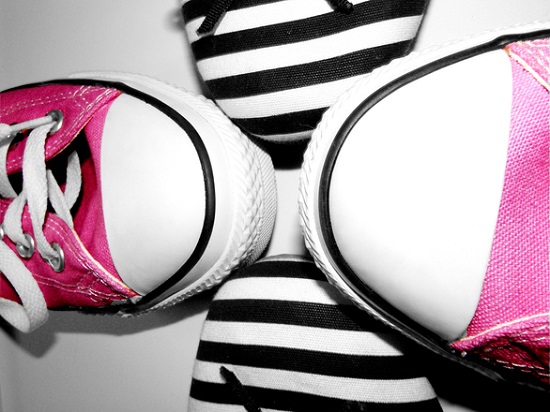 Deodorize stinky sneakers by stuffing them with half a dryer sheet overnight. Get more details at lifehacker.
Now that you've got clean shoes, check these ideas to get them organized!