Try these DIY leather keychain ideas to customize your key chains the way you want. All these ideas are cheap and handy to do, which makes it a fantastic leather key chain craft to give a shot!
1. Stamped DIY Leather Keychain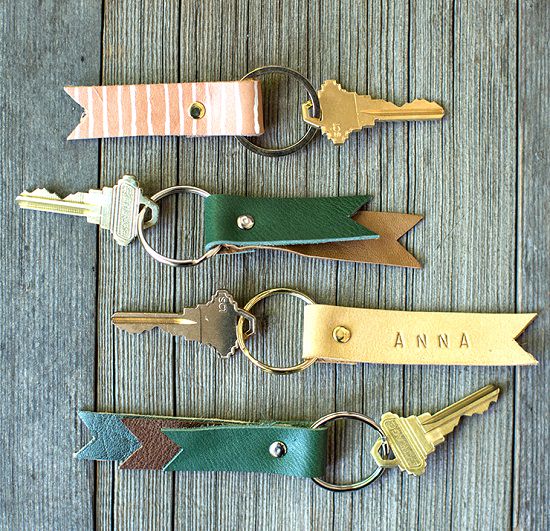 This DIY stamped leather keychain is a clear winner when it comes to affordability and style, making it the top pick for thrifty crafters. Get the tutorial here.
2. DIY Leather Loop Keychain
If you're looking to explore the endless realm of leather crafting, this sleek and easy keychain is an excellent way to get started. Follow this DIY here.
3. Stitching Leather Keychain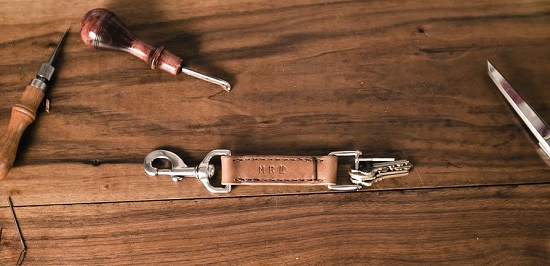 An elaborate leather keychain with stitch detailing, this one makes a lovely holiday gift for loved ones. Make one yourself with this tutorial.
4. Monogrammed DIY Leather Keychain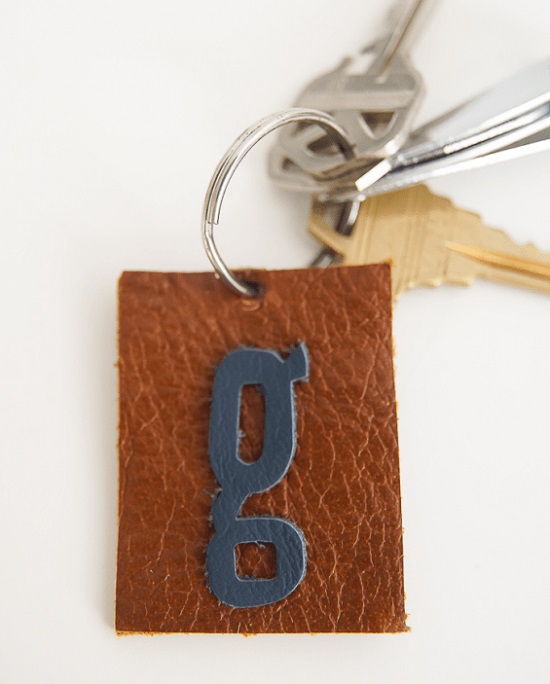 If you're too busy or plain lazy to put together a keychain from scratch, consider adding a personalized touch to existing ones with this easy monogram hack here.
5. DIY Personalized Leather Keychains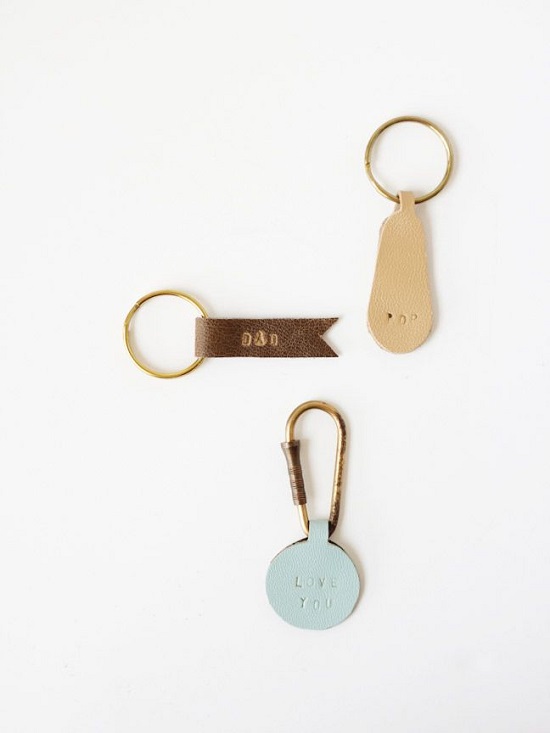 This leather keychain full of sentiment is something your dad will enjoy carrying to work and play every day. Get the instructions here.
6. Homemade Leather Keychains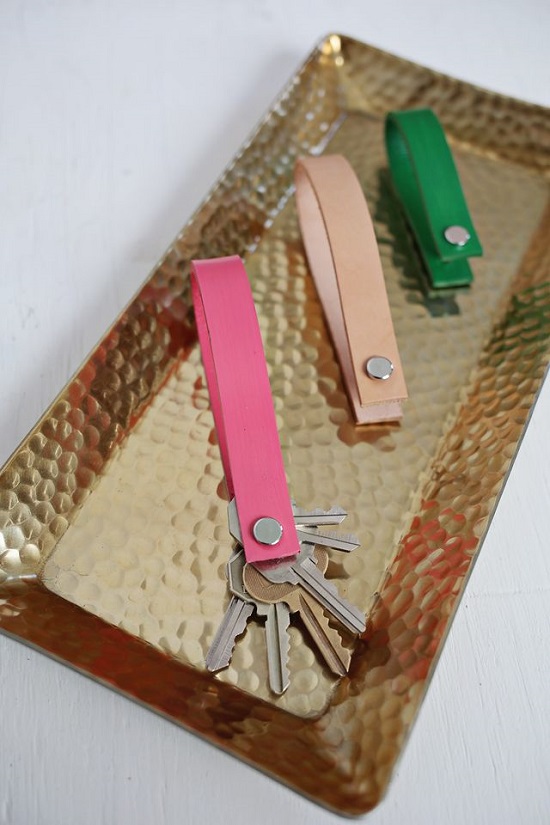 Ready in 10 minutes straight, these cute leather keychains with button accents are an excellent excuse to show how much you care for your squad. Get the details here.
7. DIY Faux Leather Keychains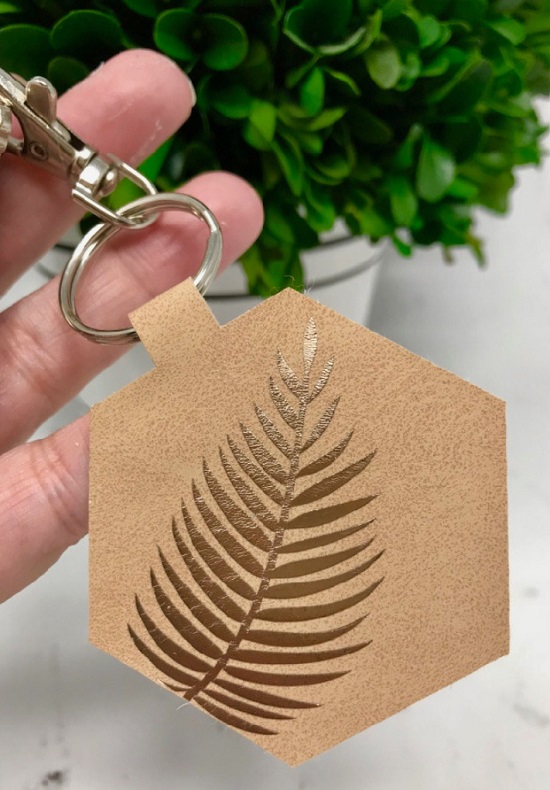 A little help from your Cricut maker and a logo of your choice are all you need to get started with this crafty faux leather keychain project. Follow the instructions here.
8. DIY Men's Leather Keychain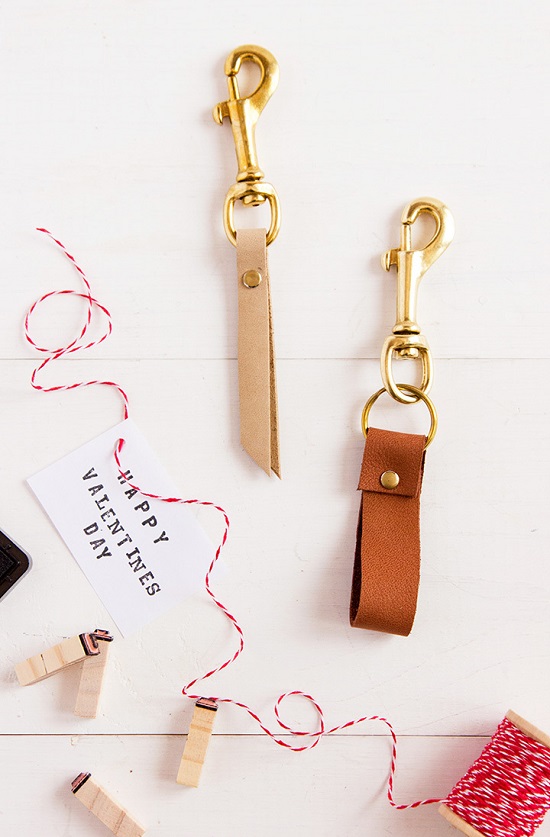 When dipped in fragrant oil, these tassel leather keychains work double duty as diffusers that melt away your stress and dilute pungent odors from your purse. Get the DIY here.
9. Father's Day DIY Leather Keychain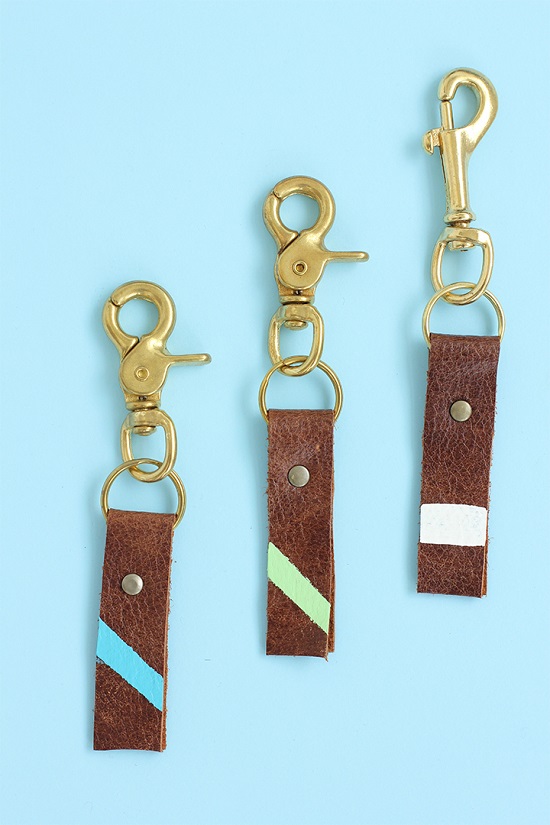 This Father's  Day, why not gift something that he can use, like this buff leather keychain for example. This DIY has the details.
10. DIY painted leather keychain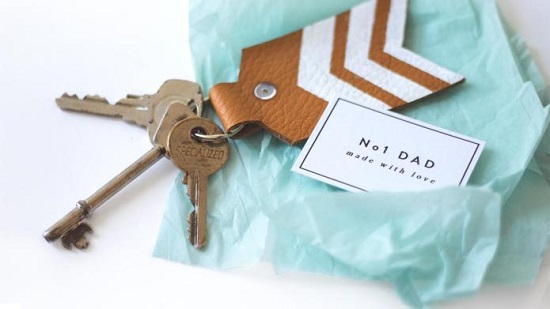 If nauseating perfumes and diabetes-inducing chocolates have been your go-to gifts every Father's Day, try making something more functional as this leather keychain DIY this year.
11. DIY Leather Heart Keychains
Here's a cool DIY to use up leather scraps from previous projects for making adorable keepsakes to gift your special friends on Valentine's Day.
12. DIY Leather & Bead Keychains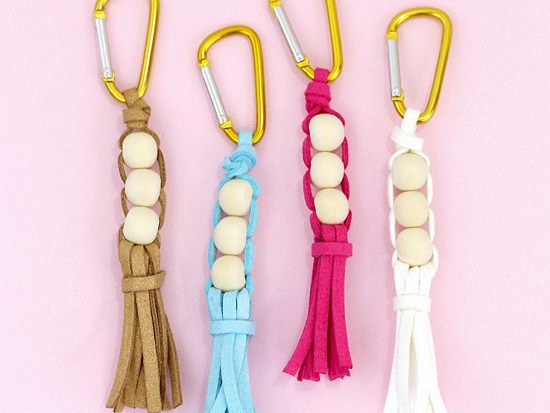 Combine bead and tassel, and you have limitless outlets of creativity. Adding leather to the arrangement gives a more refined look, making it appear fancier than it is. Get the DIY here.
13. Simple DIY Leather Keychain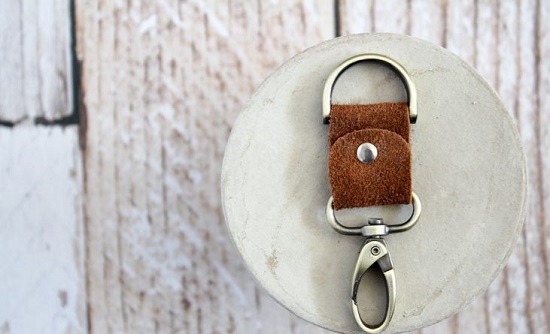 Just face it. As much as you love your boyfriend, you can't buy him a gaming console or a sports car every time, so if you're looking for something that is handy and will bring a smile on his face, try this DIY.
14. DIY Gold-Accented Leather Feather Keychain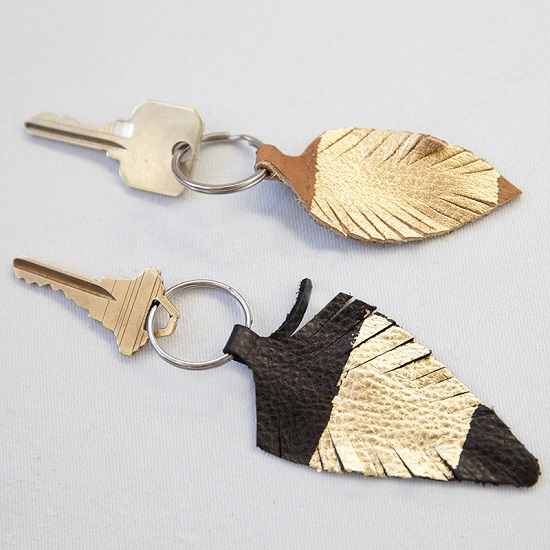 Gold leaf and leather are two such elements that never go out of style, and probably only come after paint for adding a polished look to everyday items. Follow the instructions here.
15. DIY Burned Leather Keychains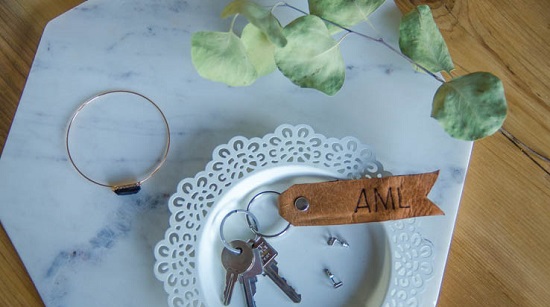 Blending rustic and contemporary vibes perfectly, this leather keychain with its burnt lettering makes a sentimental gift for when you're not able to say the words yourself. Get the details here.
16.  Leather Key Fob
Whether you own a car or not, this sleek leather keychain fob made with limited supplies is likely to go in your permanent collection. Follow this video for reference.
17. Woven Leather Key Fob
Easy to weave, this leather fob key hanger is an excellent pairing to go with your formal bags and purses. Get the details in the video.
18. DIY Thread & Leather Keychain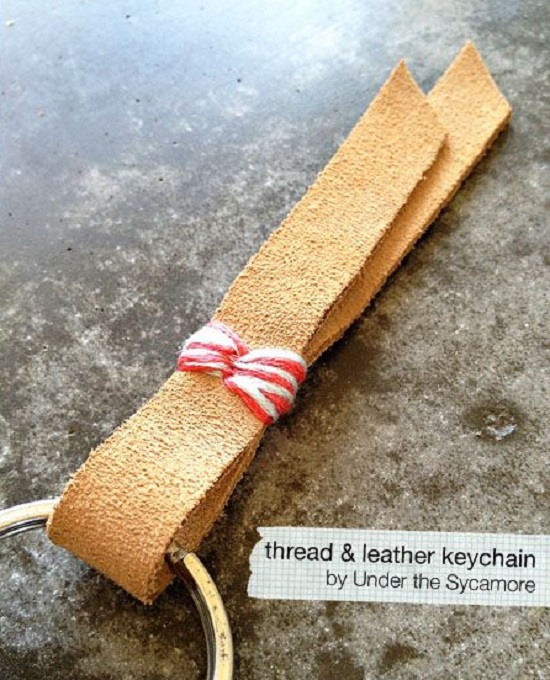 Nothing beats a purposeful and creative DIY that gets done before the kids are back from school. Look out for instructions here.
19. Baseball and Softball DIY Leather Keychain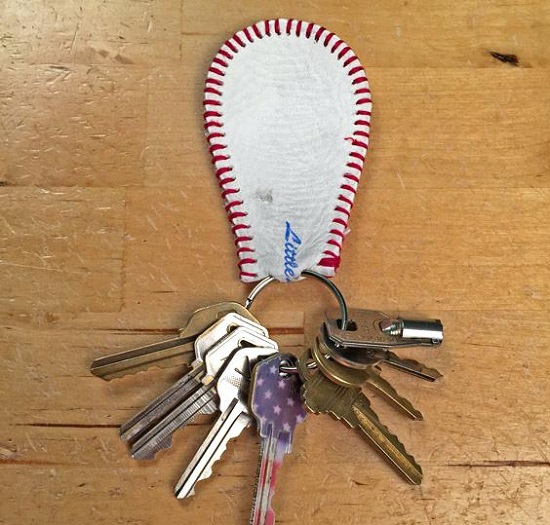 This durable and eye-catchy keychain is made out of real baseball or softball. Isn't that cool! Learn how to make it here.