Make Homemade DIY Lush Lip Scrubs that are no less than the commercial products, easily, with the help of these 27 tutorials.
1. DIY Vanilla Extract Lush Lip Scrub
This vanilla-scented lip scrub is just as good to smell as it is to taste. What's more, the olive oil base gives the perfect ground for the sugar granules to remove dead cells, leaving your lips silky smooth. Follow this recipe.
Also Read: Homemade Body Scrub Recipes
2. DIY Lush Lip Scrub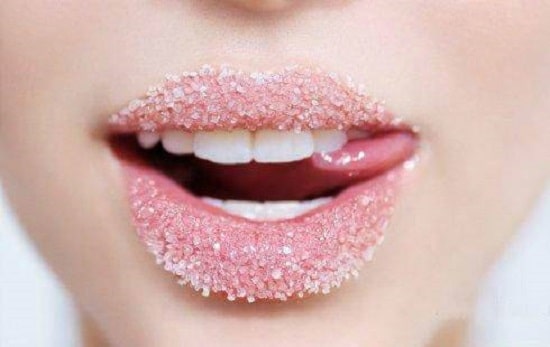 This detailed tutorial shows you how to replicate all your favorite lush lip scrubs in a snap and leave you wondering why you ever thought of spending twenty bucks on those itty-bitty jars.
3. DIY Lush Pink Lip Scrub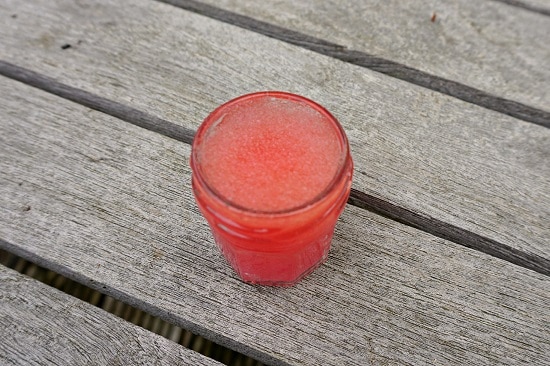 If regular sugar is too harsh for your liking, switch to caster sugar instead. Add a few drops of jojoba oil in it and any food coloring of your choice for a luxurious lip scrub that is gentle on sensitive skin. Find the recipe here.
4. Copycat LUSH Popcorn DIY Lip Scrub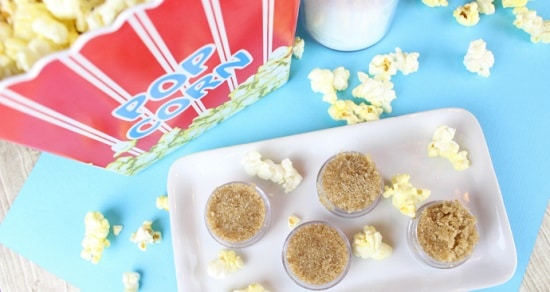 Infused with popcorn flavoring, this deeply hydrating lip scrub gets its exfoliating power from the addition of granulated sugar. Here's the recipe. Check out these DIY Sugar Scrub Ideas as well.
5. DIY Lush Bubblegum Lip Scrub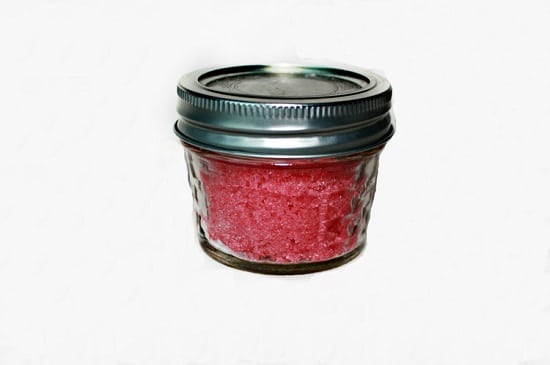 A DIY lush lip scrub that looks just as good as it tastes, and can be cheaply at home with the help of this recipe.
6. DIY Lush Lip Scrub (Without Coconut Oil)
Consider this lightly moisturizing mix containing olive oil and vanilla extract. Here's the DIY.
7. DIY Glycerine Lush Scrub
Inspired from the "Santa's Baby lip scrub" by Lush, this decadent recipe includes sugar for exfoliation and a blend of oils for maximum nourishment.
8. Simple DIY Lush Scrub
If you want to create a beauty product with the purpose of gifting your friend, look no further. This DIY lip scrub keeps it simple, with sugar and coconut oil as the base and food coloring for visual interest.
9. DIY Cotton Candy Lush Lip Scrub
If you're fed up of lip scrubs that are either too bland or taste like pure medicine, this cotton candy DIY is a must try. It uses sugar, cotton candy flavoring, and essential oils to render a flavor that is too delicious to resist.
10. Easy Lush Lip Scrub
As gorgeous as it looks, thanks to the combination of food coloring and skin glitter, this lip scrub actually uses humble ingredients like sugar and coconut oil to heal chapped lips to perfection. Get the DIY here.
11. Corn Starch Lush Lip Scrub
A soothing remedy for lips that tend to peel off constantly, the cornstarch lip scrub nourishes the deepest layers of skin and is so healthy that you could practically eat it. Get the DIY here.
12. Lush Lip Scrub with Peppermint Essential Oil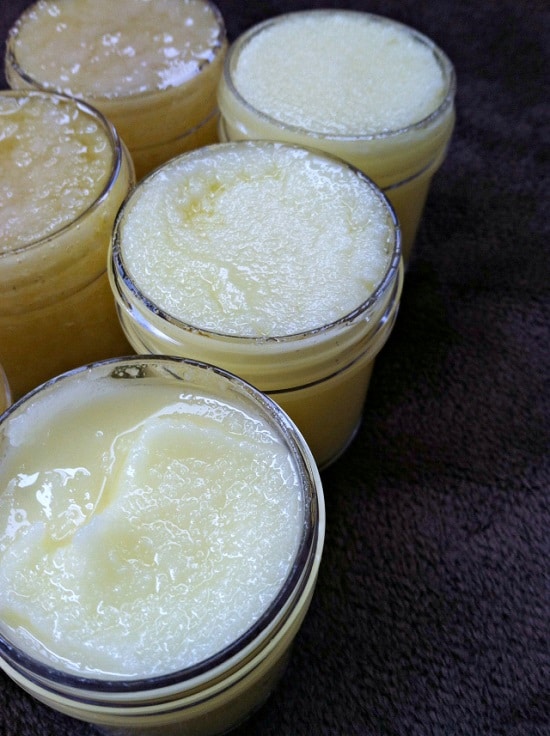 With a workable wet sugar-like consistency for easy scrubbing and jojoba oil that moisturizes without clogging pores, this peppermint-scented scrub is something that your lips will be thanking you for. Here's the DIY.
13. Salt Lush Lip Scrub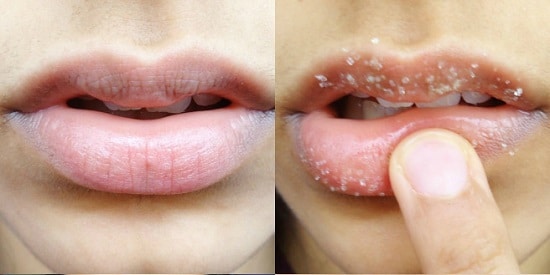 The combination of brown sugar and salt makes for a lip scrub that tastes like gourmet popcorn. The coarse granules from sugar and salt help in the sloughing off of dead skin cells and promote renewal. Find the recipe here.
Also Read: 20 Amazing Salt Uses Around the Home
14. DIY Lush Vanilla and Chocolate Sugar Lip Scrub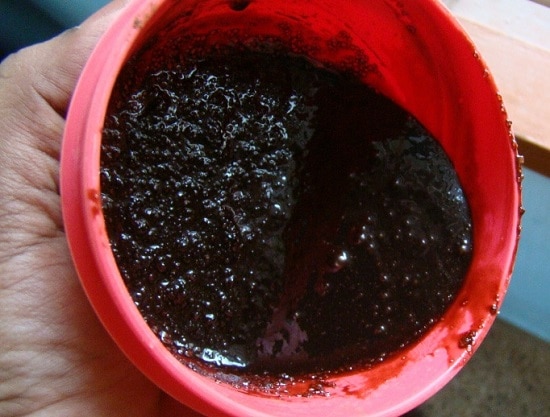 When you want a more luxurious lip scrub, combining salt and sugar with some vegetable oil won't suffice. Try including brown sugar, cocoa powder, and some honey for hydration. The complete recipe is here.
15. DIY Lush "The Kiss" Lip Scrub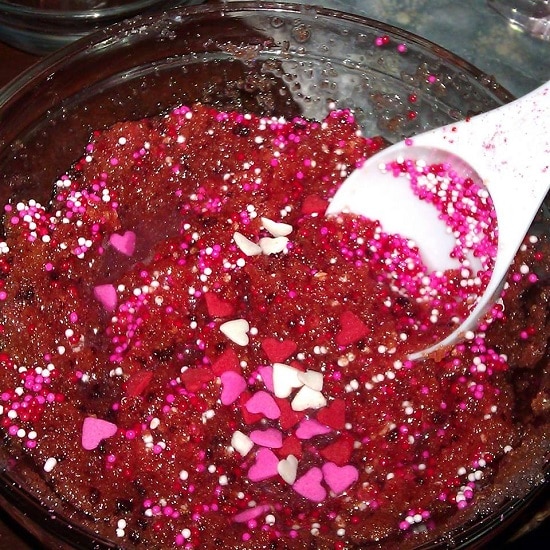 Complete with the skin-rejuvenating benefits of mandarin oil, the vitamin content of almond oil and jojoba oil, and the coarse granular consistency of Himalayan pink salt, this DIY lip scrub is the perfect homemade gift. Get the recipe here.
16. DIY Lush Mint Lip Scrub
With the same make as the original "Mint and Juleps" scrub by Lush, this one goes the extra mile to include few drops of peppermint oil to balance out the sweetness of cocoa powder. Here's the recipe.
17. DIY Lush Inspired Lip Scrub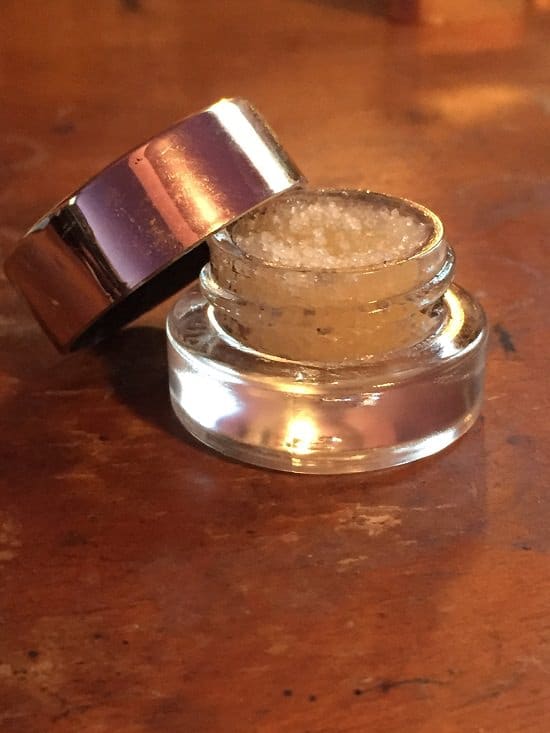 If you don't have access to a ton of ingredients to make your lip scrub, consider these four basic ones- coconut oil, sugar, essential oil and vanilla extract for scent. Here's the full recipe.
18. Himalayan Pink Salt Lush Lip Scrub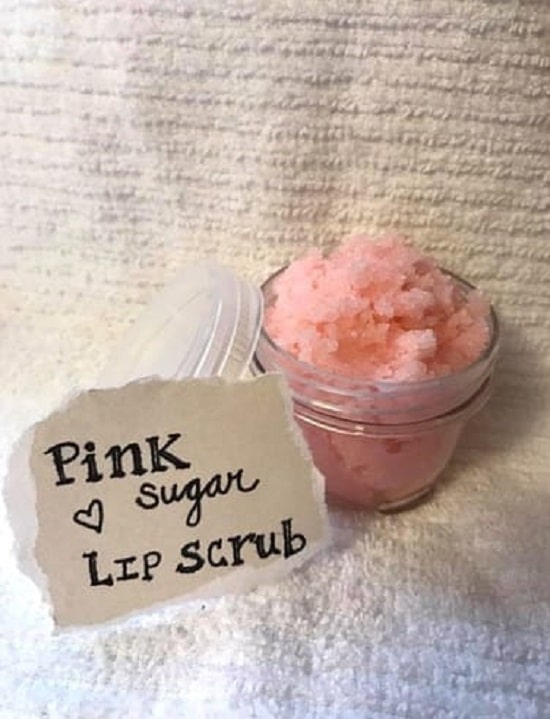 Using vaseline as the base, this two-minute lip scrub makes for an exfoliating, sand-textured mix with added coconut oil for moisture, making it a boon for chapped lips during winter. Find the recipe here.
19. Lush Lip Scrub
For lips that are in constant need of moisturizing, this everyday lip scrub involving just coconut oil and sugar is a great option. Add a few drops of peppermint oil for a refreshing aftertaste. Watch this DIY tutorial.
20. Olive Oil Lush Lip Scrub
Get kiss-ready lips for your next date with this super simple, two-ingredient lip scrub recipe inspired from its fancier, Lush counterpart.
21. DIY Lush Lip Scrub for Valentine's Day
The Lush-inspired DIY lip scrub includes simple ingredients like sugar, olive oil, some food coloring and glittery sprinkles for a pretty aftereffect. Get hold of a nice glass jar, and you have a thoughtful gift to surprise your beloved on Valentine's Day.
22. Vaseline Lush Lip Scrub
For lips that could use some extra moisture, this vaseline-infused scrub with honey and sugar for exfoliation is the answer. Get the DIY here.
23. DIY Lush Sugar Lip Scrub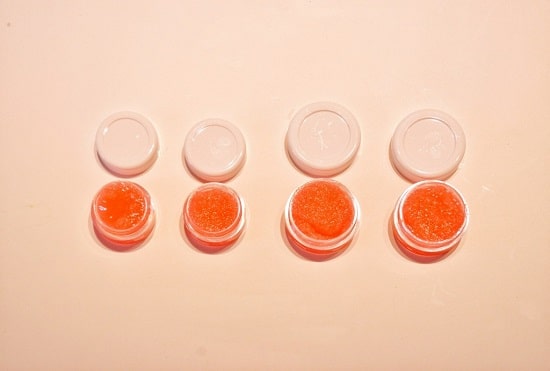 This two-ingredient lip scrub is a snap to make; it includes sugar for scrubbing action, coconut oil to seal the moisture and vanilla extract for a heady aroma. Follow the recipe here.
24. Strawberry Lush Lip Scrub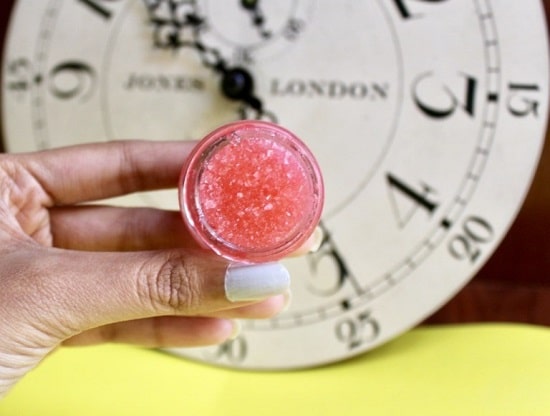 Keeping the basics intact, this recipe plays with different scents to whip up a scrub infused with the delicious scents of strawberry, making it worth gifting to someone who adores natural body care products.
25. Delicious Strawberry Lemonade Lip Scrub
With a sweetened lemonade flavor that feels like a treat to the lips on hot days, this simple two-ingredient scrub is rich in antioxidants and emollient properties that gently bleach and soothe dry lips. Follow this DIY for instructions.
26. Pumpkin Spice Scrub for Lips
Inspired from the decadent fall dessert, pumpkin pie, this luscious lip scrub feels like a spa to the lips. Plus, it makes for a gritty exfoliating mix that sloughs off dead cells, thereby setting the stage for cell renewal. Here's the DIY.
27. Lemon Lip Scrub
Including just three easily available ingredients like coconut oil, brown sugar, and lemon juice, this all-natural homemade lip scrub is the best solution for crusty, chapped lips. Follow this DIY for more instructions.
Also Read: Best Homemade Eye Cream Recipes