Take your accessory game to the next level with these DIY Heishi Bead Bracelet Ideas that will add style and personality to any outfit.
If you're searching for charming wearables that are ideal for both everyday use and gifting, look no further than these delightful DIY Heishi Beads Bracelet Ideas. They're beginner-friendly, affordable, and definitely worth your time and effort.
---
DIY Heishi Bead Bracelet Ideas
1. Gray Heishi Bead Bracelet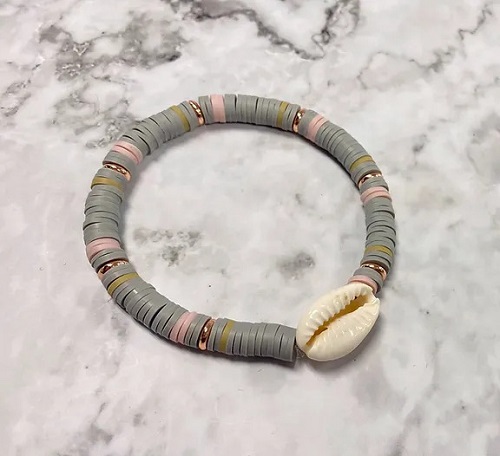 Enhance the special bond of your friendship by gifting your bestie with a stunning handmade bracelet, just like this one.
2. Turquoise and White!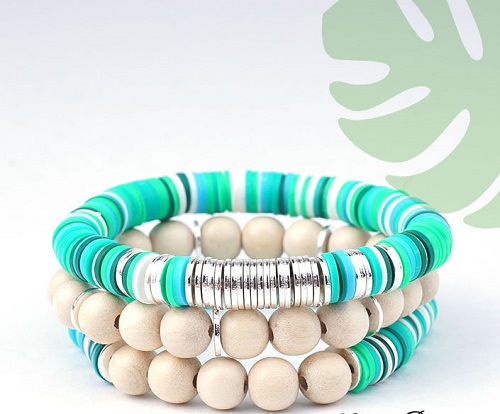 Make three different bracelets by pairing attractive heishi silver and wood beads on elastic cords. Further information can be found here.
3. Colorful Heishi Beads Bracelet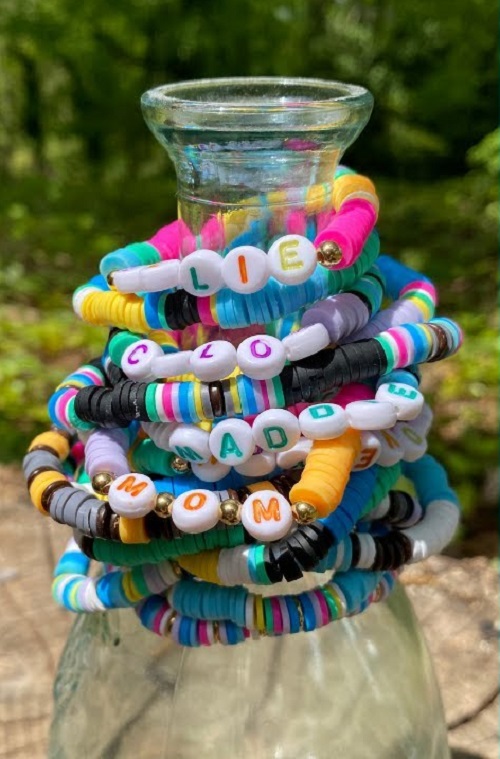 Check out this video to learn more about these DIY Heishi Beads Bracelet ideas, which are adorned with vibrant heishi beads and personalized with alphabet beads.
4. Cute Multi-Colored Bead Bracelet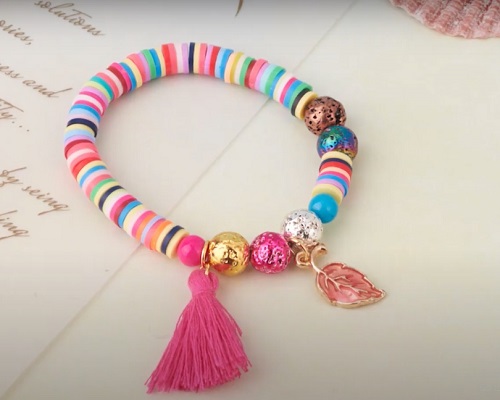 Get inspired by this tutorial and add a funky touch to your attire with this wearable piece embellished with multi-colored beads.
5. Bright Colored Heishi Bead Bracelet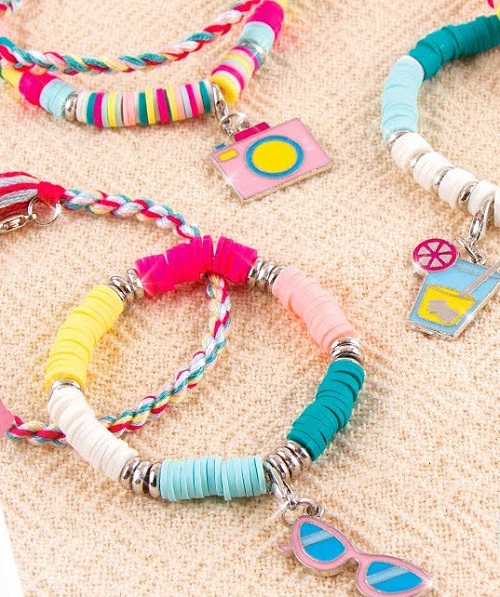 Watch this simple tutorial video to make five fashionable beaded jewelry pieces featuring charms. These are some of the top ideas for creating Heishi Bead Bracelets.
6. Heishi Bead Bracelet with Tassels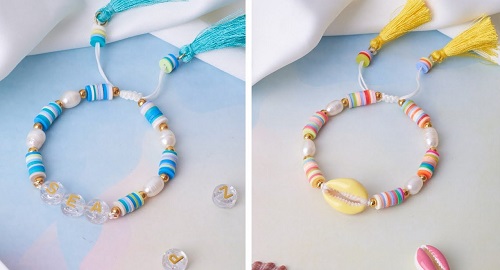 This instructional video will provide you with the necessary steps to create your own adjustable and vibrant bracelets utilizing heishi beads.
7. Holiday Special Heishi Bead Bracelet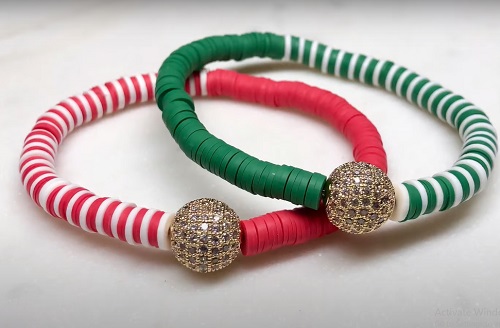 Transform your jewelry collection with a festive touch this Christmas by using these heishi bead ornaments. Access a detailed, step-by-step tutorial by clicking here.
8. Turquoise and Gold Bead Bracelet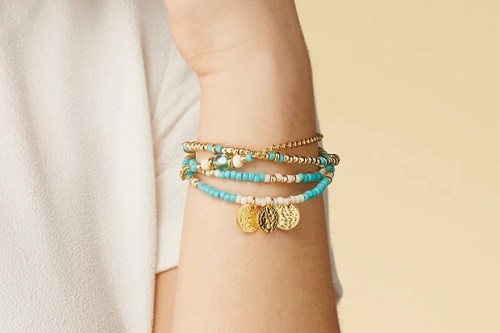 This captivating jewelry is crafted using seed beads, heishi beads plated with gold, fire polish turquoise beads, and other materials. Get the tutorial for this Heishi Bead Bracelet Idea here.
9. Blue Bead Bracelet with Brass Accents
This DIY bracelet tutorial incorporates dyed coconut wood heishi beads and brass accents to create a natural and organic aesthetic. The bracelet can be made in either a single-strand or double-strand style for versatility.
10. Minimal Heishi Bead Bracelet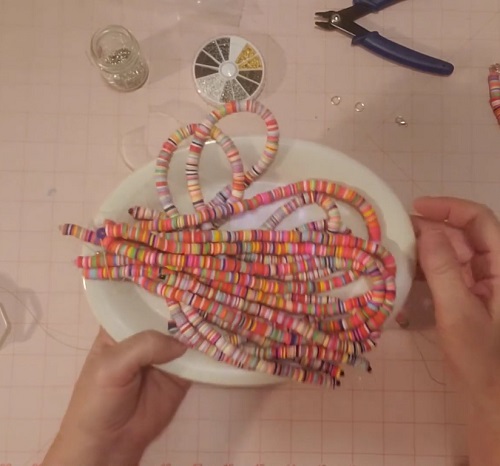 Are you searching for a heishi bead bracelet with a simple and minimal appearance? Check out this video, which is straightforward and easy to comprehend.
11. DIY Candy Heishi Disc Bracelet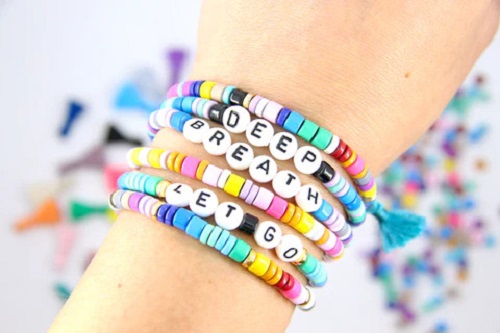 This cute Heishi Bead Bracelet is perfect for teens and college-going girls. The best part is you can design it yourself with this tutorial.
12. Evil Eye Heishi Bead Bracelet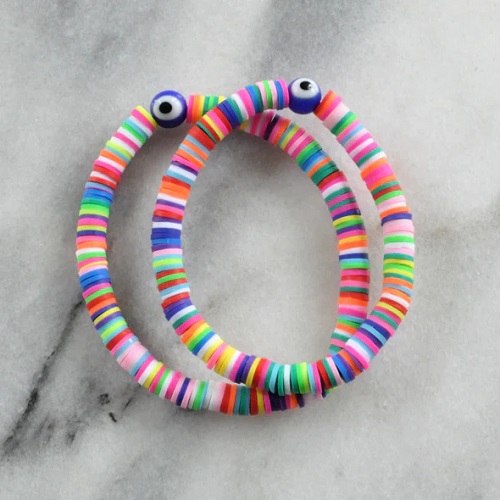 The tutorial will guide you through the process of making your very own candy heishi disc beaded bracelets, complete with all the materials you need and easy-to-follow instructions.
13. Heishi Bead Bracelets for New Moms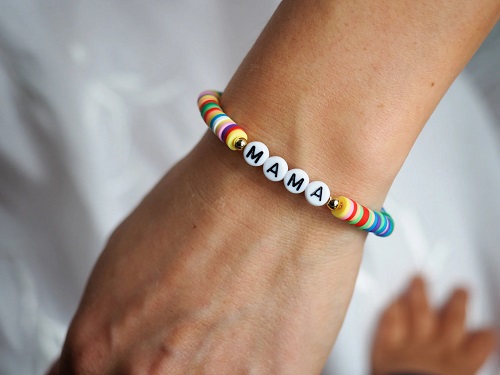 Looking for a stylish and meaningful piece of jewelry? The Mama Heishi Beads Bracelet is a perfect choice, with its calming and grounding properties and versatile design.
14. Stretchable Clay Bead Bracelet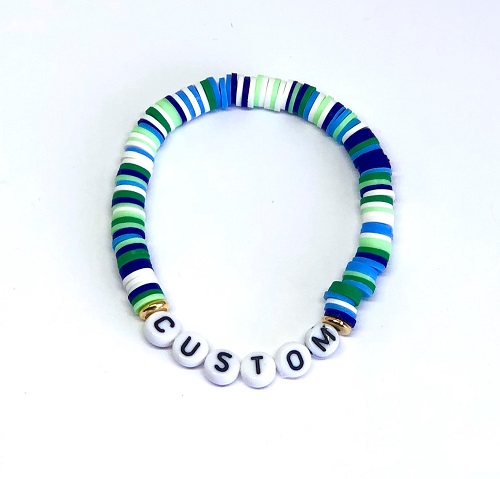 Look at this Heishi Clay Bead Bracelet with trendy accents, and you can even personalize it with a custom word to make it unique to you.
15. Cute Heishi Bead Bracelet with Smileys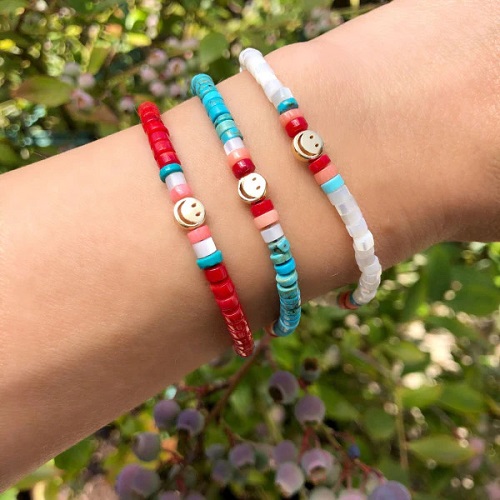 Looking for a happy bracelet with heishi beads? The tutorial has just the right one for you. It is colorful, stylish, and perfect for your summer wardrobe.
16. Joy Bead Bracelet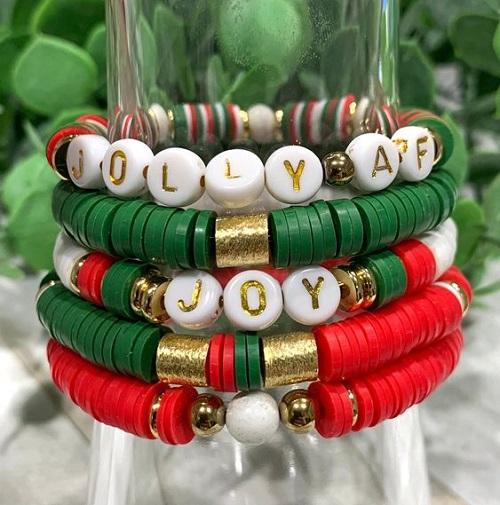 If you're looking for a stylish and affordable jewelry option, check out this red and green Heishi Bead Bracelet.
17. Customizable Heishi Bead Bracelet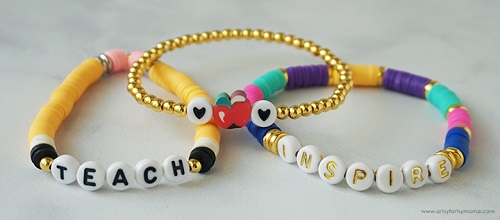 Get ready to add some flair to your summer outfits with this fashionable bracelet.
18. Gold and Colored Heishi Bead Bracelet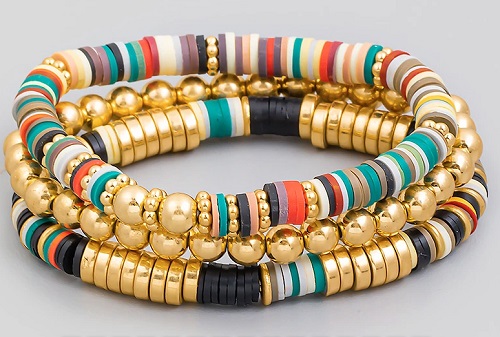 With all things gold and colorful, this Heishi Beads Bracelet is perfect for every occasion, whether college parties or a friend's night out.
19. Blue and Silver Bead Bracelet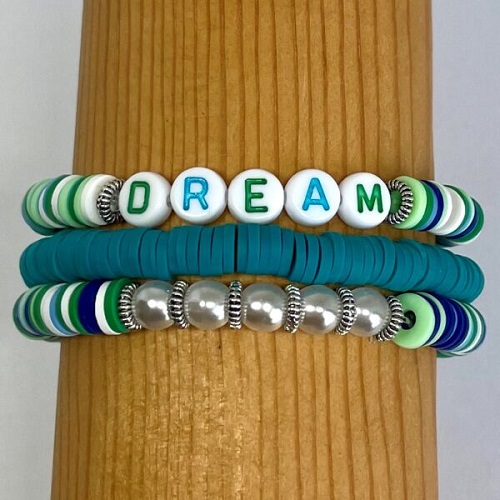 The perfect blend of class and aesthetics, this DIY Heishi Beads Bracelet is perfect for those fond of minimal pieces of jewelry.
20. Fruity Bead Bracelet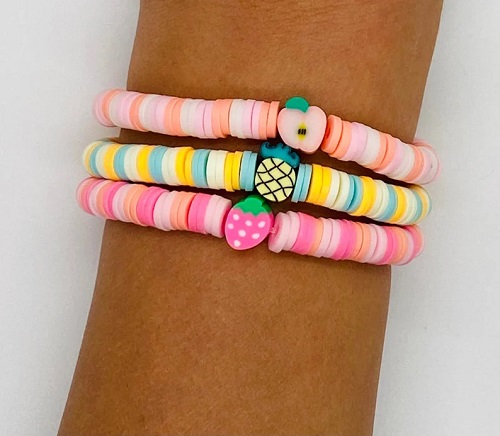 Cute and classy, this fruity Heishi Bead Bracelet is perfect to twin your summer outfits.