Everyone loves a shiny, clean car. So when bugs get splattered on the vehicle, try these Home Remedies on How to Get Bugs Off Car!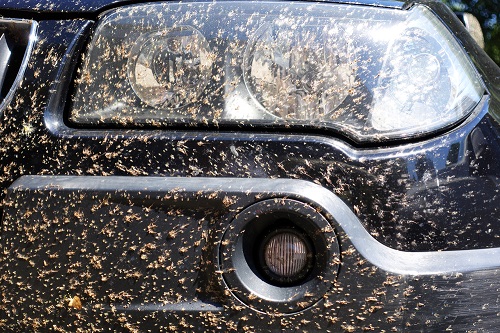 When it comes to cruising around in your car, the last thing you want to deal with is a swarm of pesky bugs splattered all over the vehicle. Not only it's unsightly, but it can also make driving hazardous. So, what's the solution? In this guide, we have compiled some Home Remedies on How to Get Bugs Off Car below.
---
Preparing for Bug Season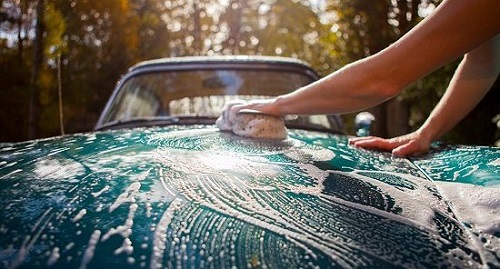 Follow the below tips and prepare your dream machine for the bug season:
Wash Your Car
Cleaning your vehicle regularly is the first step to facilitate the bug splatter prevention strategies mentioned below. Not to mention, this habit keeps your car in crisp condition.
Wax Your Car
Next, use a few coats of wax at the beginning of the summer to protect your car from scratches and bug splatters. You can use any type and brand of wax.
Petroleum Jelly
Some people like to use a bit of petroleum jelly as a coating to ensure that the bugs come off nice and smooth. You might want to consider this low-cost alternative to scraping the bugs off of your car paint.
---
How to Get Bugs Off Car (Home Remedies)
1. Warm Water and Soap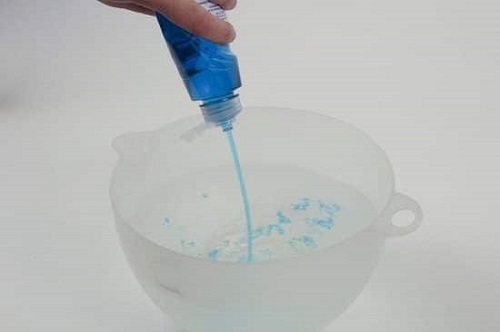 A bit of warm water and soap in a spray bottle is all you need to keep your car clean from dirt and bed bugs splatters. Simply mix 5-10 drops of dish soap and a cup of water in a bowl. Then grab a microfiber cloth and clean your car with this solution. The grease-cutting power of dish soap makes your vehicle bug-free in no time.
2. Bug Remover Sponge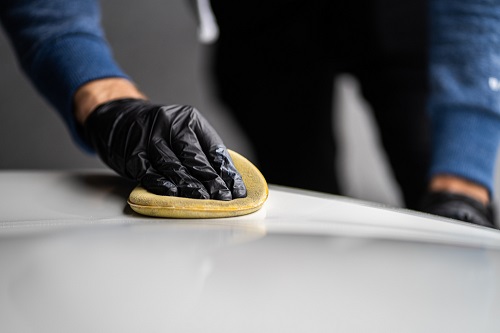 The microfiber mesh in a bug remover sponge prevents scratches when brushing the bugs off. Spray the bugs with warm water and then rub them with a sponge to wipe bugs away!
3. Dryer Sheets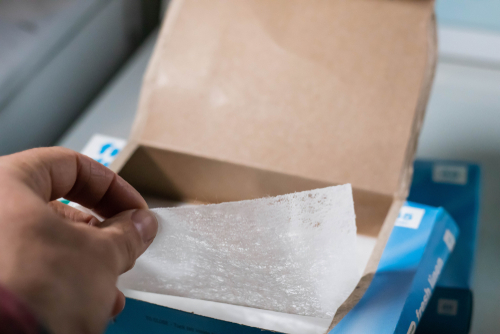 Besides softening and removing lint from garments, dryer sheets also remove dead bugs from the car. To begin this hack, spray warm water on some dryer sheets and rub them in a circular motion on the problematic areas. After that, wash the car and dry it as usual.
4. Baby Oil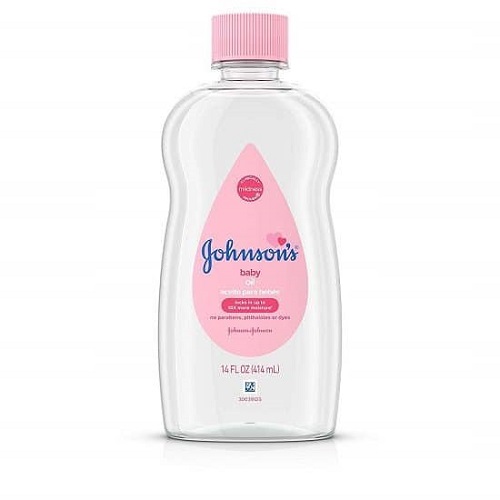 Baby oil keeps skin and hair moisturized. But did you know it's also a great way to eliminate dead bugs latched on the car? Pour a few drops of baby oil on a cloth and rub it on the desired area. When the dead bugs are gone, clean the spot with soapy water.
5. Cooking Oil Spray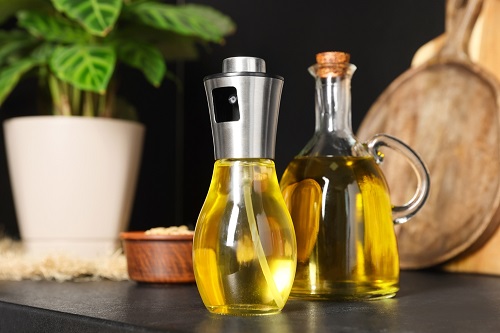 Just in case you don't have baby oil lying around, cooking oil spray is a suitable replacement! Spitz onto your car's affected areas, let it soak for a minute or two, and wipe away with a clean microfiber cloth.
6. Baking Soda as a Bug Remover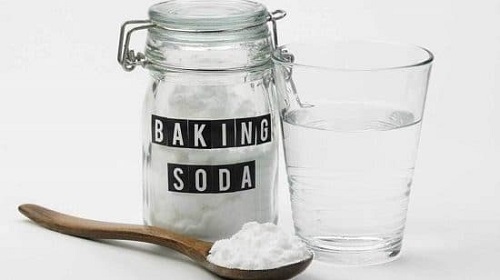 You only need the versatile baking soda to make your bug-free and spotless. Its alkaline and mild abrasive properties make this product a perfect home remedy to remove bugs from a car. Combine 4-5 tablespoons of baking soda and 5-6 cups of tepid water in a bucket. Saturate a cloth in this solution and gently scrub away the bug stains. Don't forget to clean the vehicle with a hose.
7.  WD-40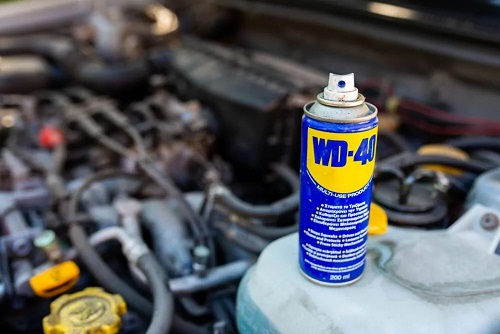 WD-40 is a multi-functional product with numerous uses. One of those uses is to remove bug corpses from your vehicle. Spray it on the car exterior and wipe clean with an old cotton rag or a car sponge.
8. Turtle Wax Bug and Tar Remover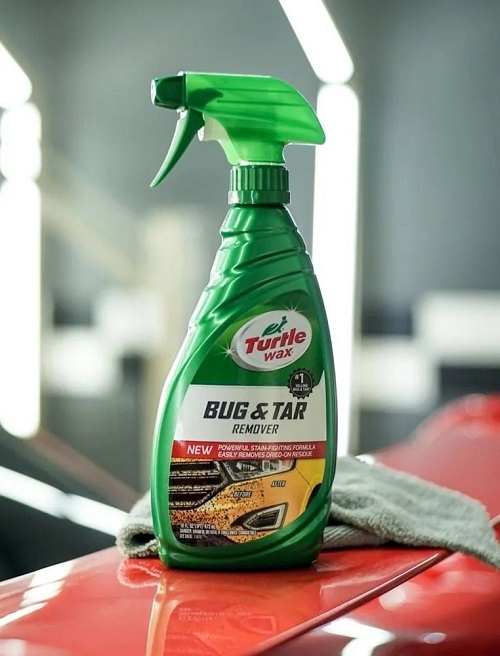 For a comprehensive and specialized bug-cleaning solution, why not go for the product recommended the most in this scenario? The Turtle Wax Bug and Tar Remover do precisely what the name says. Use this product as directed by the manufacturer. Furthermore, this spray leaves the surface coated with a protective barrier that keeps bug splatters from sticking to your car's surfaces.
9. Windex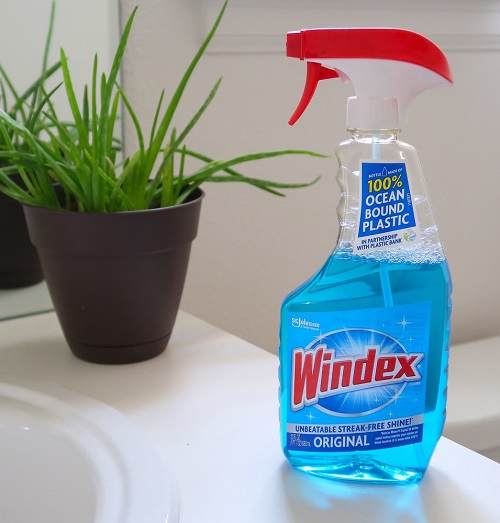 Windex is another surface cleaner best for getting off bugs from cars. Simply saturate the bug-splattered area with windex and wipe it away with a microfiber cloth. When you're done, wash the car with lots of water. Redo this method until you get a shiny, bug-free surface. Windex doesn't leave any residue, so it's best for car windows, windshields, or even upholstery.
10. Try Vinegar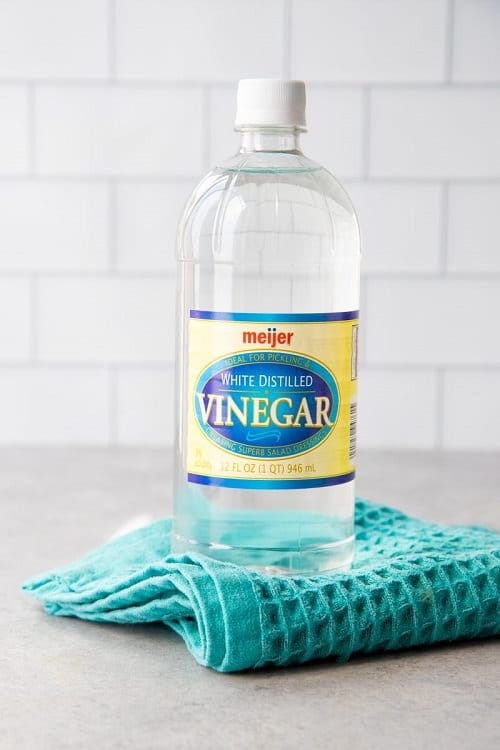 Vinegar is another excellent means to eliminate bugs remains from your automobile. It works because of its mild acidity. For this hack, pour a cup of white vinegar and water into a spray bottle. Shake a bit and spritz this solution on the bug splatter, making sure to saturate the area. Gently scrub the spot with a cloth, applying slight pressure. Rinse with water and dry as usual.
11. Homemade Car Bug Cleaner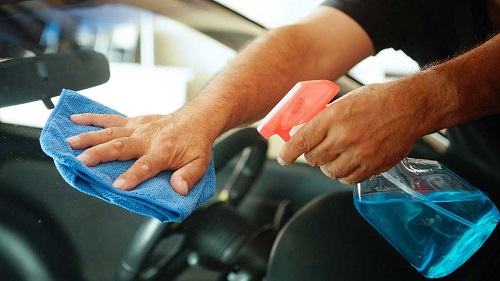 Combine the cleaning power of shampoo and bug sponge to remove the dead insects from your car. Begin this hack by mixing a few quirts of shampoo and a cup of water in a spray bottle. Apply the mixture on the bug splat and wipe with a rag or insect sponge. This method is best for windows, windshields, and doors. It's one of the best ways to remove bugs from car.
12. Use a Degreaser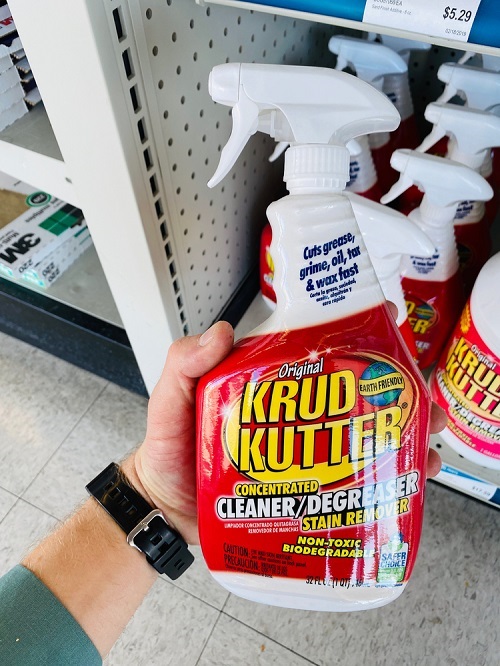 Besides cutting grease, oil, and dirt, a degreaser can remove dead bugs from vehicles as well. Any brand of degreaser will work. Mix one part of the degreaser and ten parts of water in a spray bottle. Now, saturate the desired area with this solution. Wait for a few seconds, and then gently scrub away the bug residue with a sponge. In the end, wash the surface with water.
13. Magic Eraser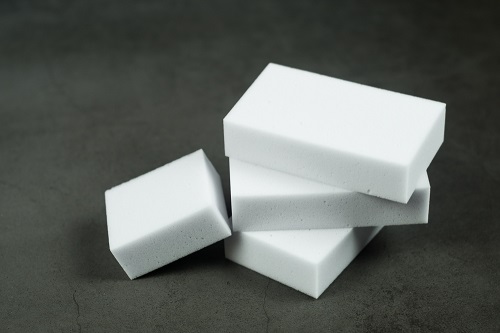 Magic eraser is a versatile cleaning product, that's why it's the best solution to remove dead bugs from a car. To use this hack, spread soapy water on the problematic spot and gently scrub the area with a wet magic eraser. Once you get the desired results, rinse the spot with water. Repeat the whole process if needed. Always remember applying too much pressure can damage the car paint.
---
Conclusion
Removing bugs from your car may seem like a daunting task, but with the right tools and techniques, it can be a breeze. By following the steps outlined above, you can say goodbye to those stubborn bug stains once and for all!