These 20 DIY homemade heating pads are sure to relieve you from pains, cramps, and even lets you sleep after a tiring day!
1. Homemade Heating Pad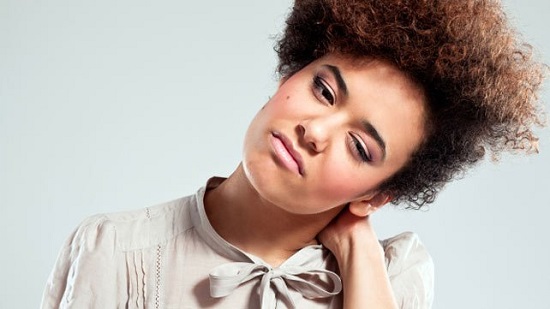 When you don't have time to run down for analgesics, this two-minute heating pad made from hand towels and a Ziploc bag will come handy for healing sore muscles and aching joints. Find complete instructions here.
2. An Oven-Heated Towel Heating Pad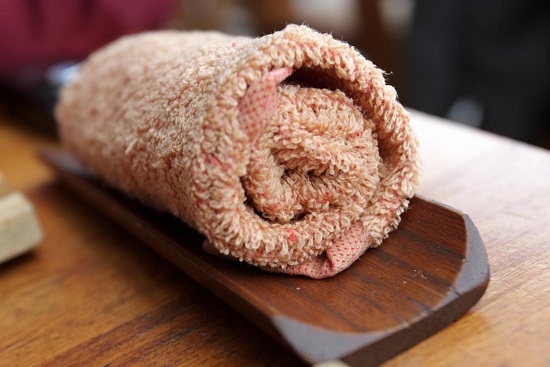 A little bit of thermotherapy can go a long way to make you more productive and put you at ease when the going gets rough. This lucid guide shows you how to incorporate it in your routine using everyday items like towel and socks.
3. Easy-Sew Homemade Heating Pad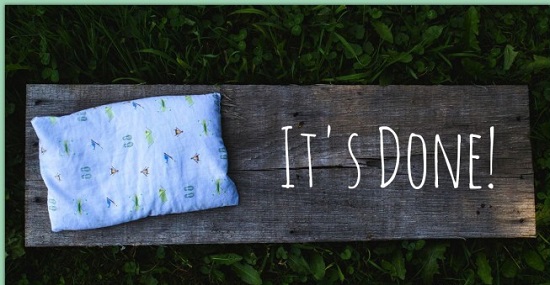 Whether you want to warm yourself on cold nights, heal migraines or simply relax with a warm, toasty companion, this easy-to-sew heating pad has you covered. Find the tutorial here.
4. Easy DIY Heating Pad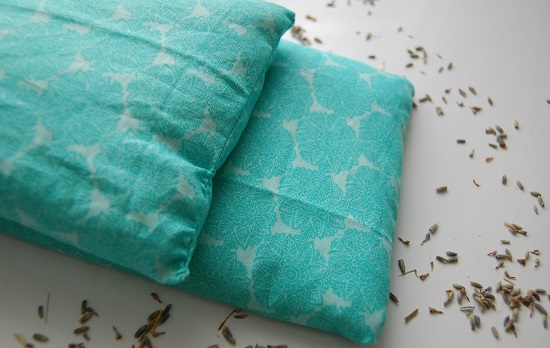 How would you like a heating pad that not only relaxes muscle strain but also uplifts your mood! Well, this snuggly, lavender-scented rice bag does just that. Get the complete instructions to make one in this DIY.
5. Rice Heating Pad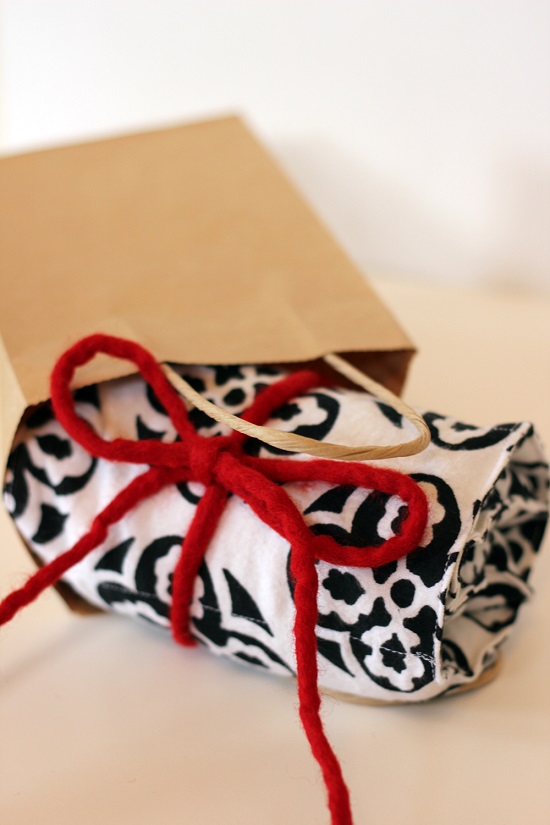 When making thoughtful gifts for friends during winter, this flannel bag heating pad should top your list. It feels soft against the skin and provides relief from aching shoulders, and who doesn't have that! Get the DIY here.
6. Neck Pain Relief Heating Pad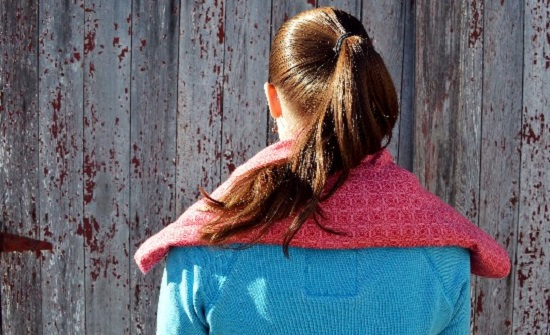 This is a fun DIY project because it requires you to run down to the fabric store, or else if you're on the thriftier side, making use of leftover fabric scraps. The plus point is that if the cover gets dirty, you can just toss it in the wash.
7. Heating Pad with a Sock for Menstrual Pain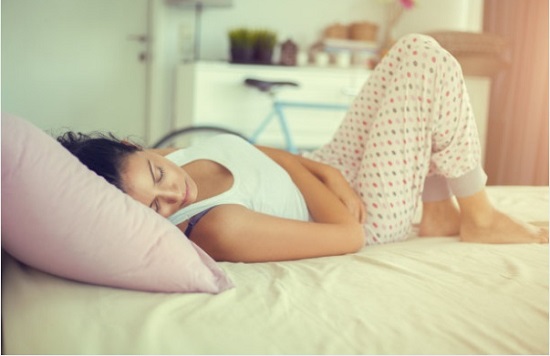 If you prefer avoiding medications to deal with menstrual cramps, here's an organic,  non-invasive method-homemade heating pad. This DIY has complete instructions.
8. Natural Heating Pads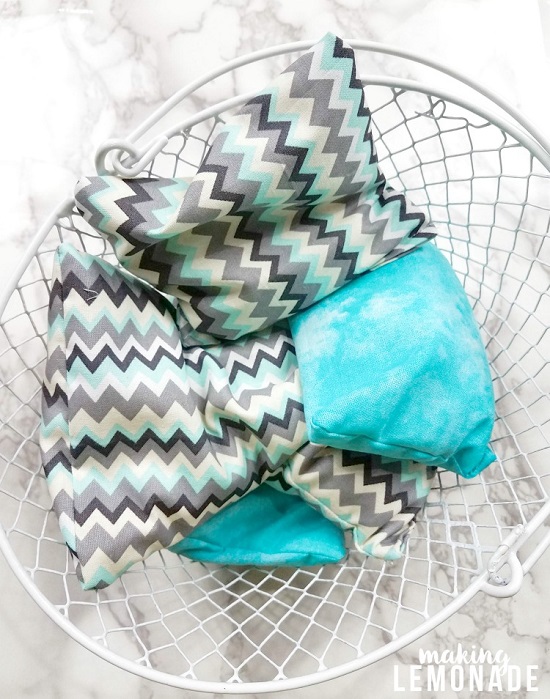 These ordinary rice bags with an aromatic twist are proof of the many wonders of essential oils. Just a few drops and you'll have forgotten all your worries and aches for the day. Get the details here.
9. DIY Upcycled Corn Bag Heating Pad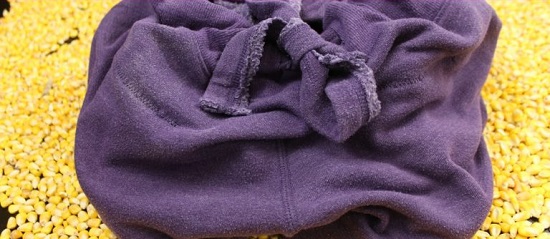 If you thought all homemade heating pads were about rice bags, you're wrong because this DIY begs to differ. It shows how you can upcycle your old sweats into a bag of corn that will wrap easily around your feet, keeping them warm and toasty as you sleep all night.
10. Heating Pad For Pets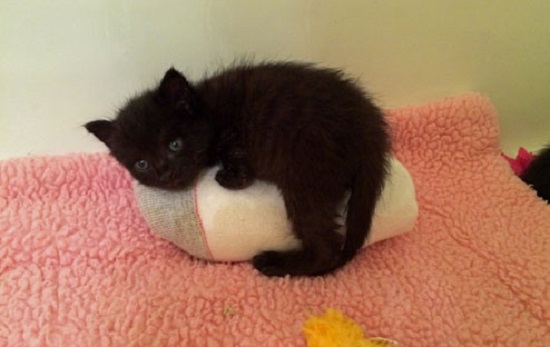 If your pet likes to ditch his warm little house for the floor even in the winters, what you need is an easy and inexpensive solution to keep him warm. This DIY heating pad will suffice.
11. DIY Pain Relieving Heating Pad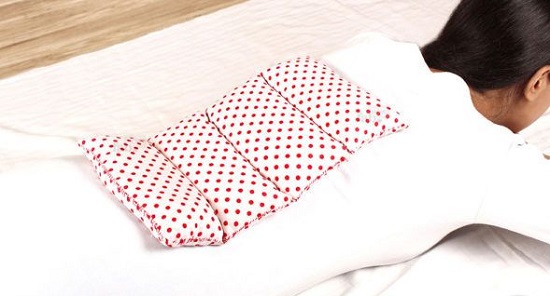 If you want an all-encompassing solution that takes care of muscle aches and even helps you sleep, consider turning to this DIY for answers. It discusses two doable ways to make heating pads in less than 10 minutes.
12. Heart Shape Microwave Homemade Heating Pad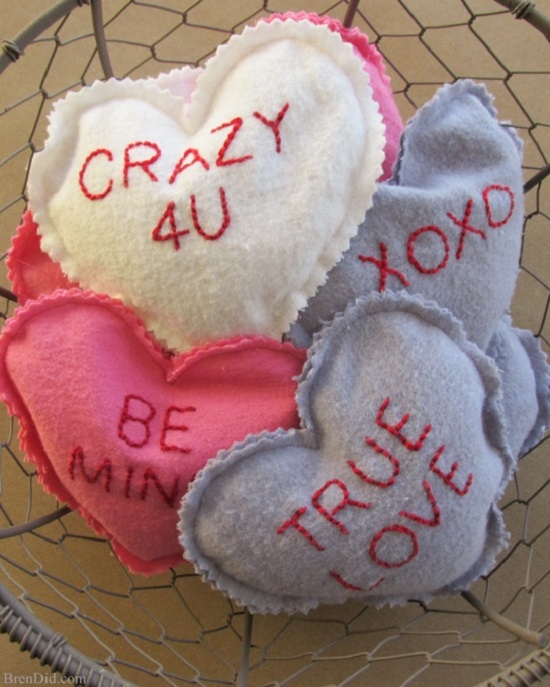 A welcome respite from those ugly cloth pads that do nothing to fuel your creativity, this DIY is basically an adorable gift in disguise, because nothing says love quite like adorable heating pads that come with the promise of stress relief.
13. DIY Emergency Heating Pad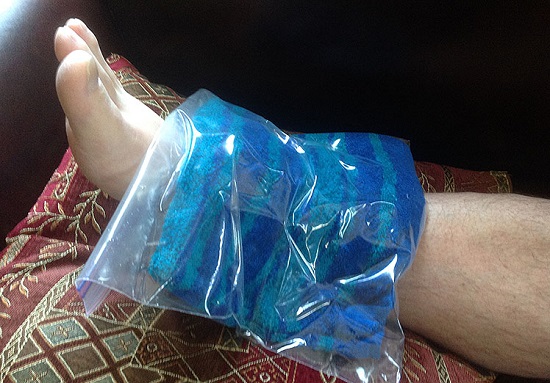 This no-drip, organic heating pad hack is a blessing for emergencies, like when you're traveling and don't have the time to sit and make one from scratch using a ton of supplies and skills. Here's the DIY.
14. Organic Fillers For Warming Heating Pads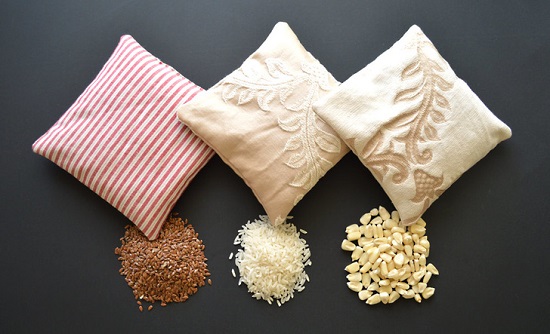 With ample choice of fillings ranging from rice to flaxseeds, this easy DIY idea shows you how to create a batch of heating pads that not only retain heat but also have a pleasant scent and feel great against your skin.
15. Moist DIY Homemade Heating Pad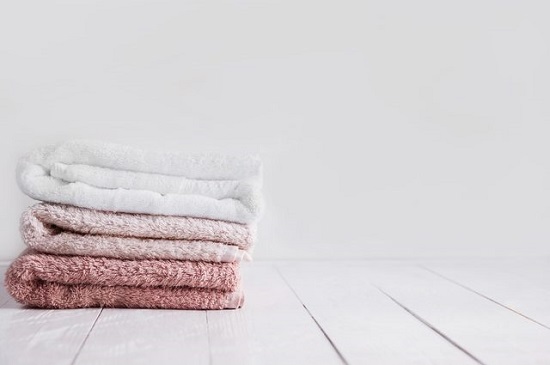 Sometimes all you need is a clean hot towel to relieve sore muscles and soothe the nerves. This DIY gives you the exact trick to create a homemade heating pad out of an old piece of cloth.
16. DIY Homemade Heating Pad Snowman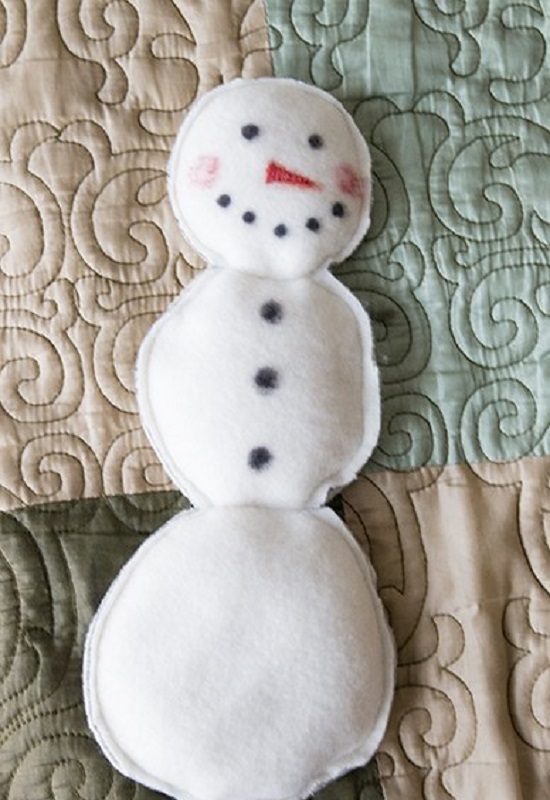 Anything that looks like a snowman is fun to DIY, right? And even more so when it's something as useful as a heating pad. This DIY shows you how to make one that's just the right size for stockings, making it a nice Christmas gift as well.
17. DIY Homemade Heating Lavender Pad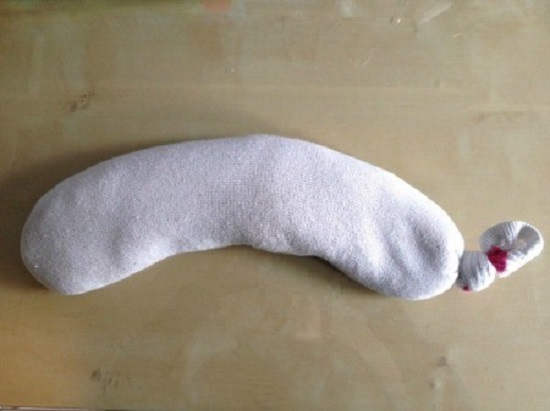 Why spend on over-the-counter stress relievers when you can make this therapeutic heat pack in a jiffy to take care of your aches and pains at home! Here's the detailed tutorial.
18. Homemade Heating Pad Using Dried Cherry Pits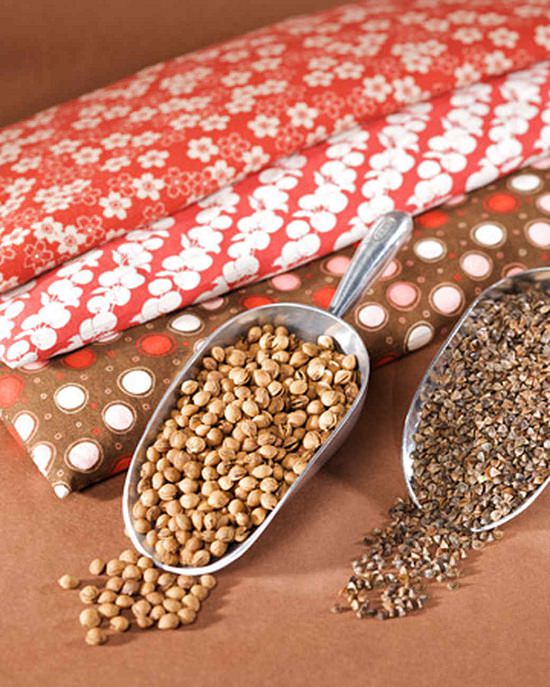 Filled with dried cherry pits, this comfy heating pad is lovely to come home to after a long, tiring day at work. Here's the DIY to make one for yourself.
19. Easy And Simple DIY Homemade Heating Pads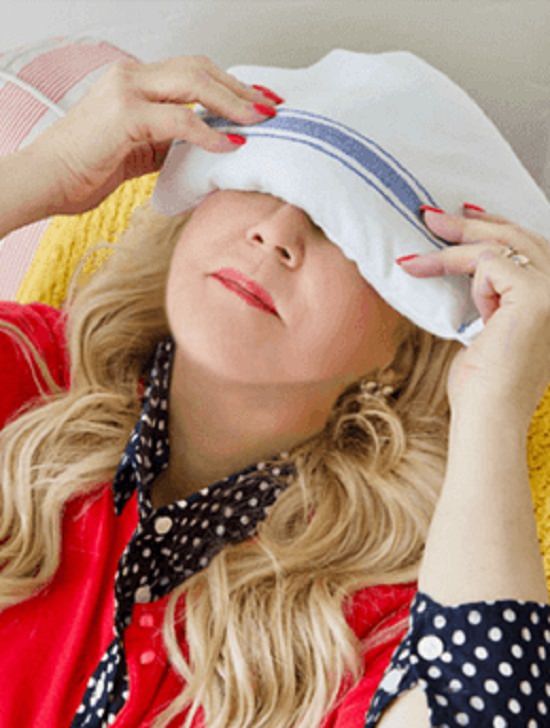 Filled with rice grains, this homemade heating pad is microwavable, so you have complete control over its temperature and you can take it anywhere without worrying about finding an outlet. Find the DIY here.
20. Soothe Aches And Pains Homemade Heating Pad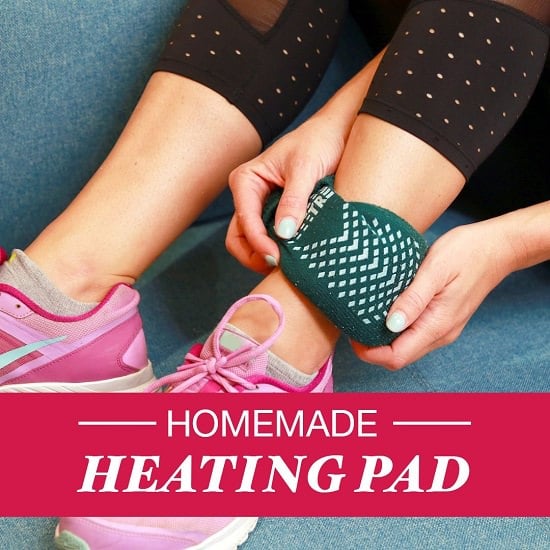 This simple DIY shows you how to make a heating pad that works just as well as an ice pack.