Try these DIY lip scrub without honey ideas to get rid of chapped lips and other problems in a more natural and toxic-free way!
1. A Natural Mango Lip Scrub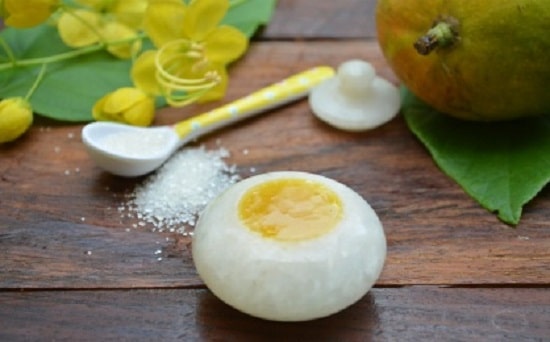 When in doubt, rely on the ancient Oriental secret to put an end to winter-riddled lips with the healing properties of mango butter and the gritty, scrubbing action of brown sugar. Here's the recipe.
2. Froot Loops Lip Scrub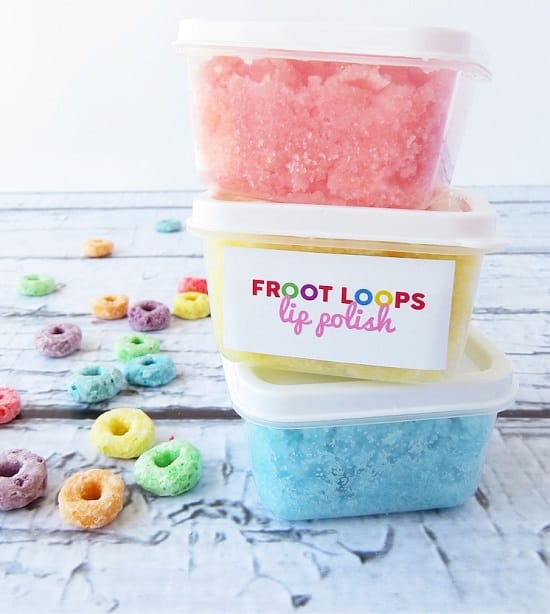 When you want to send out care packages to your beloved friends, don't forget to add tiny containers of this froot loops lip scrub to the hamper. They are super easy to make and feel like a treat to dry lips. Here's the DIY.
3. DIY Pumpkin Spice Latte Coffee Lip Scrub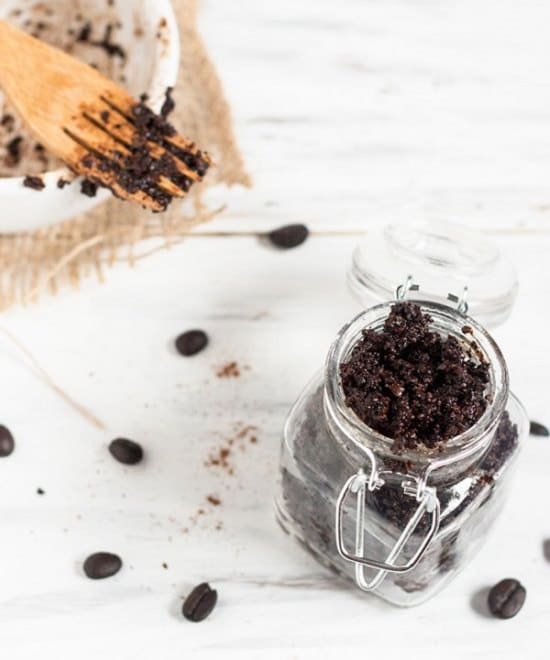 Using just four easily available ingredients like ground coffee, sugar, and coconut oil, this hydrating lip scrub helps you prep your lips before festive season comes calling. Follow the recipe.
4. Grapefruit Lemonade Lip Scrub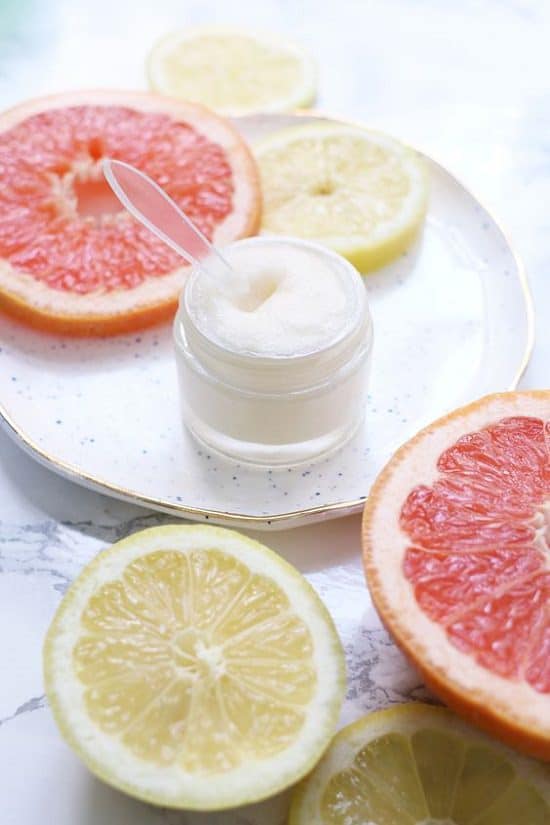 This delicious blend of lemon and grapefruit oils with granules of sugar added in makes for a nice summery scrub to add to your vanity. Here's the recipe.
5. Raspberry Sugar Scrub + Exfoliating Lip Scrub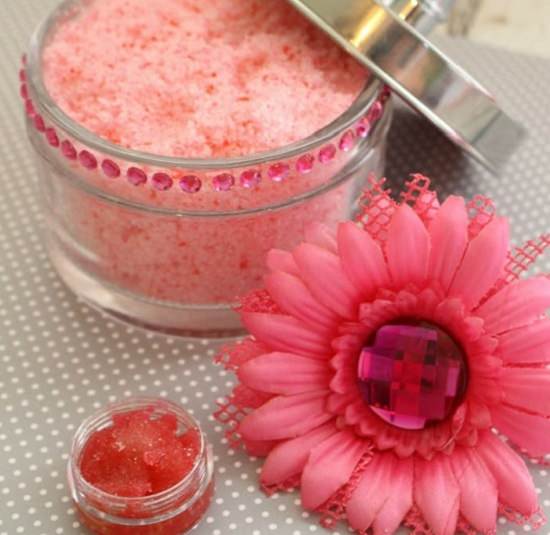 Make your routine coconut oil and sugar scrub a tad more uplifting and satisfying with a hint of raspberry flavoring. Details are here.
6. Pumpkin Pie Lip Scrub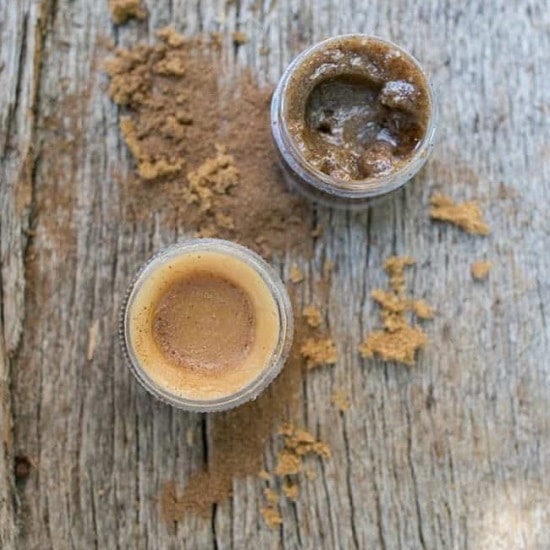 This edible, dessert-inspired lip scrub recipe draws on the moisturizing benefits of coconut oil and honey to nourish chapped lips. The pumpkin spice flavoring makes it perfect for fall gifting.
7. DIY Orange Sugar Lip Scrub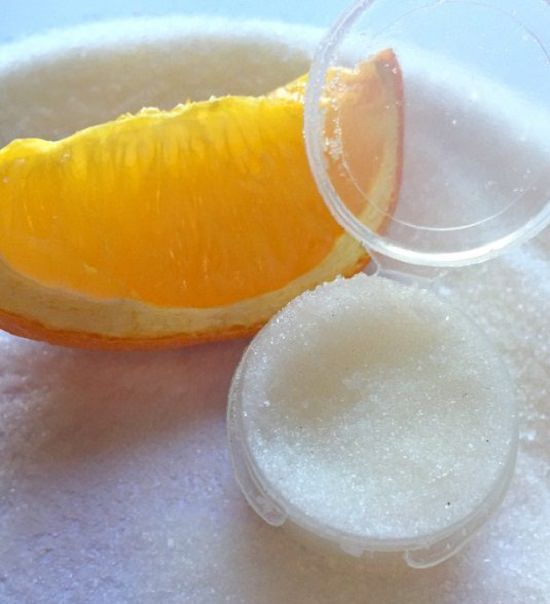 Sans toxic chemicals and icky tastes, this energizing orange-scented scrub works like a charm to remove dead skin, revealing baby soft nascent lips in no time. Here's the recipe.
8. DIY Lemon-Lime Sugar Lip Scrub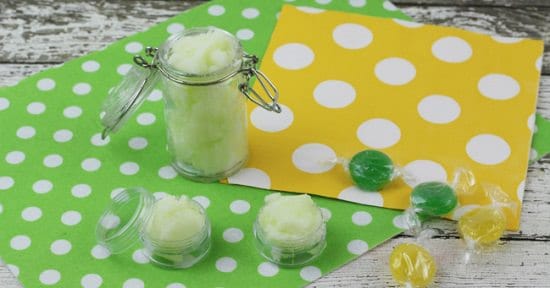 Get soft, citrus-smelling lips with this invigorating lemon-lime sugar scrub having the healing properties of coconut oil and olive oil. Here's the recipe.
9. Cotton Candy Lip Scrub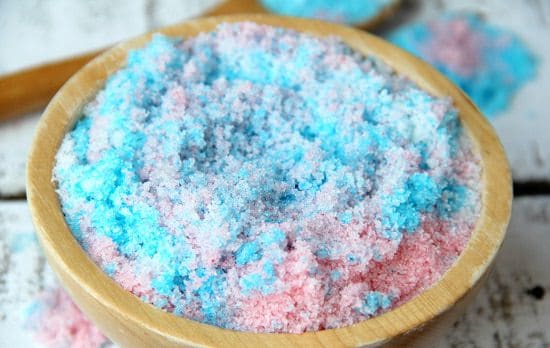 Containing olive oil, sugar, and cotton candy flavoring, this charming sugar scrub is perfect for gift-giving, although you shouldn't feel guilty about reserving some for yourself. Here's the DIY.
10. DIY Watermelon Lip Scrub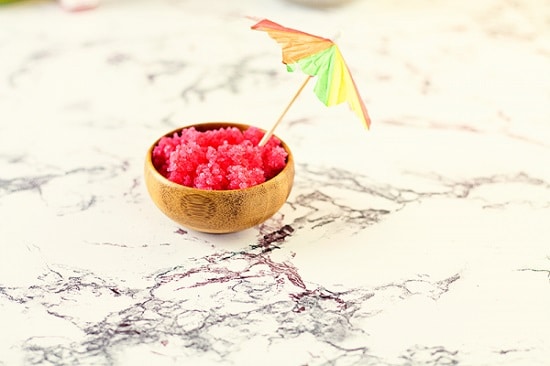 This yummy, watermelon-scented lip exfoliator is a fun addition your summer skincare beauty routine. Make it with these instructions.
11. Strawberry Lush Lip Scrub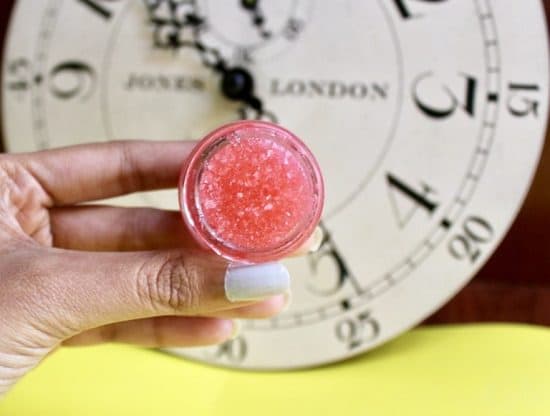 With pleasing strawberry essences and the nourishing blend of coconut and almond oils, this richly textured lip scrub gives you soft, naturally pink lips in a jiffy. Get the recipe here.
12. Himalayan Pink Salt Lush Lip Scrub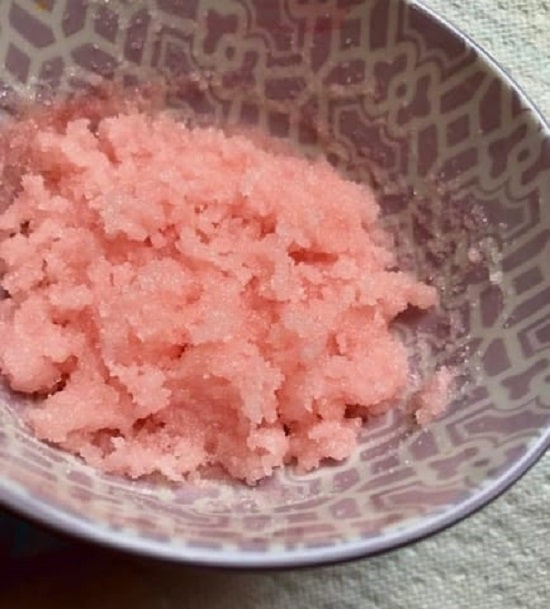 Enriched with coconut oil, pink Himalayan salt, granulated sugar and a hint of Vaseline, this grainy, organic scrub is an amazingly easy way to get some lip exfoliation on a budget. Here's the DIY.
13. DIY Lush "The Kiss" Lip Scrub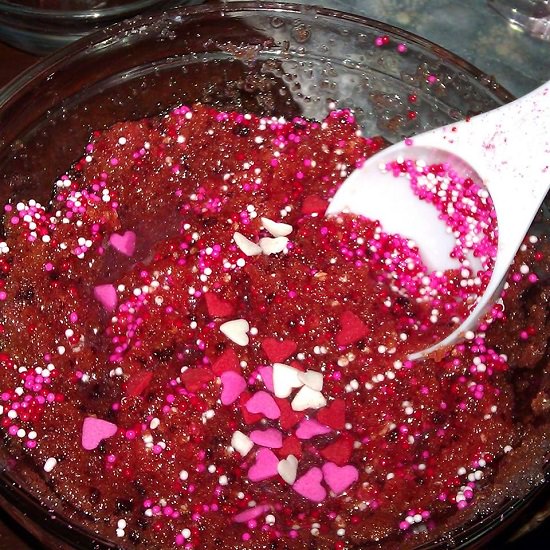 Infused with a sweet Mandarin flavor and pink shimmers, this exquisite blend of soothing essential oils and caster sugar is a treat for dry lips, making it a perfect gift for Valentine's Day. Follow the recipe here.
14. DIY Lush Lip Scrub (Without coconut oil)
This Lush-inspired lip scrub uses a hint of food coloring on a sugar and coconut oil blend to create a nourishing concoction at a fraction of the cost of its namesake. Follow the recipe in the video.
15. DIY Lip Scrub
Combining the vitalizing benefits of essential oils and shea butter, this mildly exfoliating formula is especially suitable for cleaning up sensitive skin.
16. DIY Lush Bubblegum Lip Scrub
Get super soft lips year-round with this superb bubblegum-scented lip scrub that even lets you save some cash in the process.
17. DIY Cinnamon Scrub
The warm, woodsy scents of cinnamon coupled with the deeply moisturizing properties of coconut oil are sure to leave your lips pampered and healed. Get the recipe in the video.
18. Green Tea Lip Scrub
Tap into the exhaustive antioxidant profile of green tea with this two-minute lip scrub that revives the lost shine of dry lips from deep exfoliation.
19. Sugar & Coffee Lip Scrub
Amplify the exfoliating power of your ordinary sugar scrub with the detoxifying properties of coffee. This DIY shows you how.
20. Chocolate Lip Scrub
Loaded with age-defying micronutrients and antioxidants. chocolate is a worthy ingredient to add to your sugar scrub recipe. Get the complete know-how by watching the video.
21. Mint Lipscrub DIY
Elevate the energizing properties of lemon with the addition of crushed mint leaves for a scrub that is healing and satisfying to apply. Follow the video for moe.
22. DIY Rainbow Lip Scrub
Have fun as you take care of your lips with this mind-blowing rainbow-themed sugar scrub recipe.
23. Charcol Lip Scrub
For detoxification at a cellular level, look no further than activated charcoal. It draws out impurities, making exfoliation easier on lips that are chapped and sensitive.
24. DIY Simple Rose Petal Lip Scrub
Infused with the antioxidant benefits of crushed rose petals, this aromatic sugar scrub leaves your lips refreshed and smelling like a dream.
25. DIY Organic Sugar Lip Scrub
Creating a sugar lip scrub from the comfort of your home when you have the help of your pantry. Get the two-minute recipe in the video above.
26. Edible Sugar Lip Scrub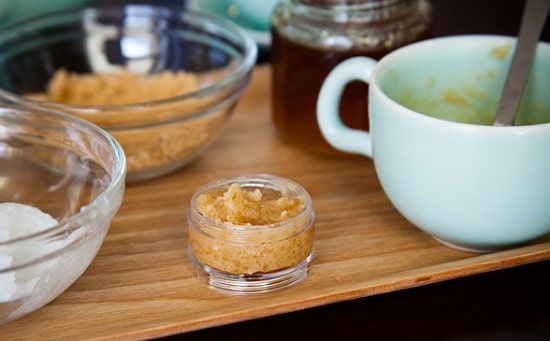 This edible lip scrub made with brown sugar and coconut oil heals your lips, making them baby soft and ready for some kissing action. Here's the DIY.
27. DIY French Toasted Lip Scrub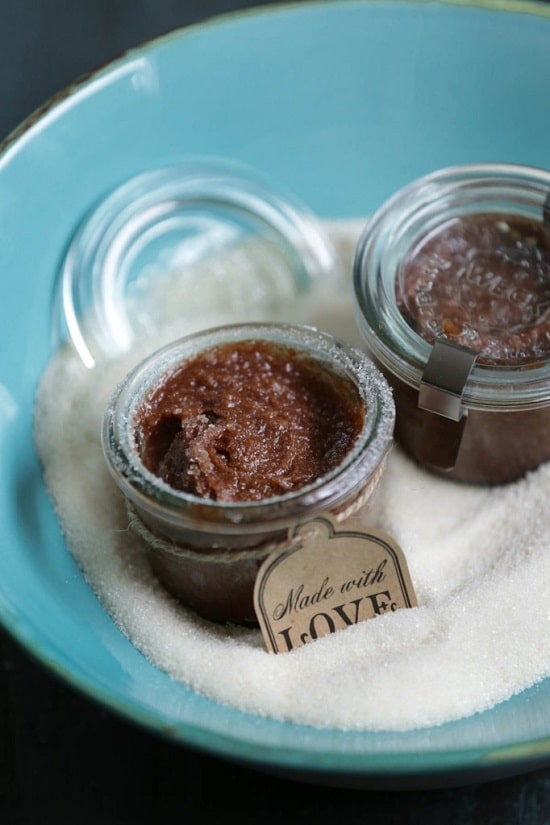 This unique lip scrub idea uses leftover supplies from your french toast breakfast to create a nourishing formulation perfect for dry lips. Here's the DIY.
28. Kiwi surprise lip scrub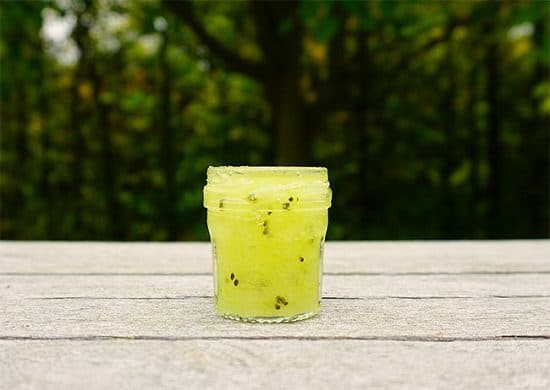 Whip up deliciously scented lip scrubs from the comfort of your own kitchen with these easy, dessert-inspired DIY ideas.
29. DIY Vanilla-Peppermint Lip Scrub
Using a blend of moisturizing and exfoliating agents, this vanilla-scented lip scrub works gently to scrub and lock in moisture at the same time. Here's the recipe.
30. Homemade Chocolate Sugar Lip Scrub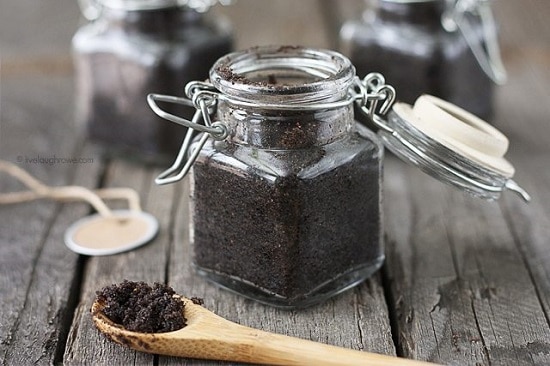 A luxurious take on your regular brown sugar scrub, this DIY chocolate lip scrub is full of anti-aging antioxidants and a rich creamy texture that makes it irresistible.
31. DIY Gingerbread Lip Scrub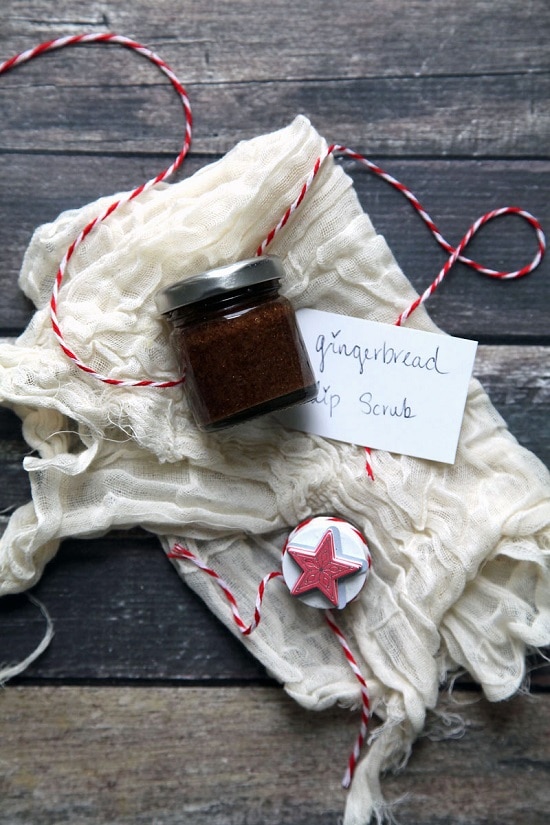 Full of mood-elevating seasonal scents and a two-minute formulation, this gingerbread lip scrub DIY makes a nice Christmas gift for loved ones.
32. Mint Chocolate Chip DIY Lip Scrub Without Honey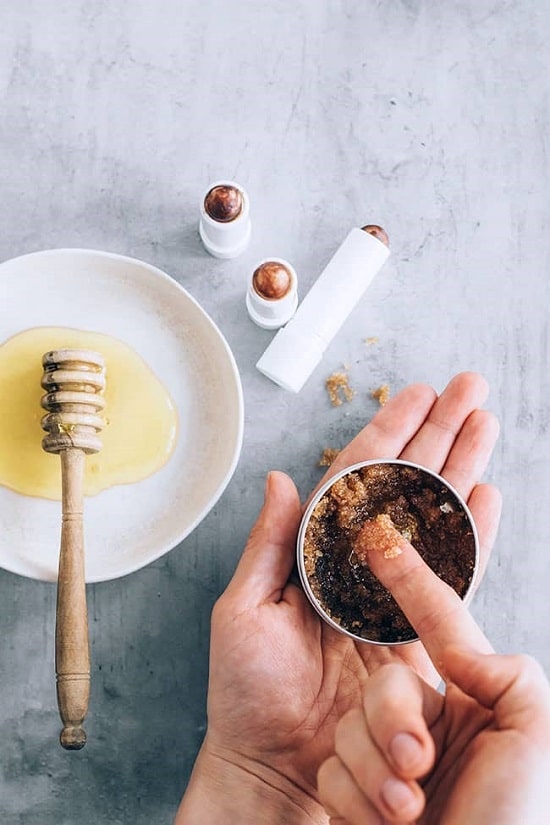 Get your lips ready for Valentine's Day with this easy scrub recipe involving almond oil and brown sugar. There's also a recipe for mint chocolate lip gloss as a bonus.
33. DIY Lush Popcorn Scrub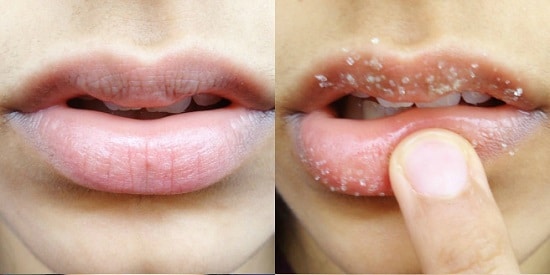 This delectable blend of salt and granulated sugar mixed in with vanilla essence leaves your lips hydrated and pampered. Get the recipe here.
34. Copycat LUSH Popcorn DIY Lip Scrub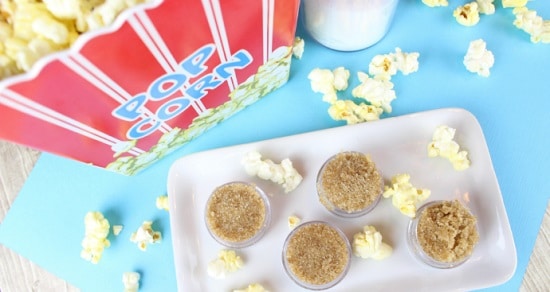 Layered with buttered popcorn flavoring, this DIY sugar scrub employs the exfoliating properties of brown sugar and the healing nature of vitamin E oil to soothe dry lips.
35. DIY Vanilla Extract Lush Lip Scrub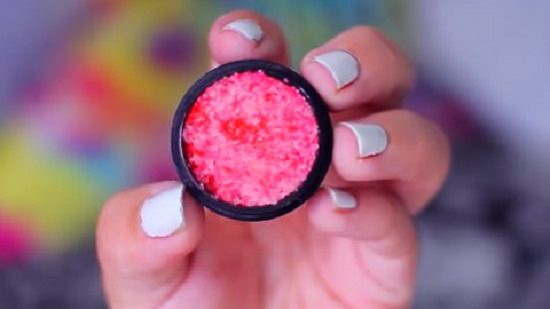 This basic lip scrub recipe can be flavored in any way you want to exfoliate your lips in a sweet and satisfying manner.
36. DIY Lip Scrub with sugar! Birthday Cake flavor
Infused with fun colors and a bubblegum flavor, this sweet and salty scrub will make you lick your lips every now and then. Here's the recipe.
37. Super Easy Lip Scrub
This decadent lip scrub draws on the skin-regenerating properties of vitamin E and almond oils to create a waterproof barrier on the lips for day-long protection. Here's the recipe.
38. Donut & Coffee Lip Scrub
Get dual benefits of skincare and aesthetics with this colorful lip scrub recipe that uses a little help from your pantry and just ten minutes of your busy schedule.
39. DIY Lip Scrub Wiithou Honey
For a scrub that tastes as good as it works, consider going with this lip scrub recipe including the zesty essences of lavender and mint.
40. DIY Argan Oil Lip Scrub
If you want a DIY lip exfoliator that is gentle on the lips, consider adding drops of argan oil to your brown sugar scrub. It will make the scrubbing action milder without compromising with the end result.
41. DIY Turmeric Lip Scrub
Turmeric is probably one of the best ingredients to add to your lip scrub. It helps with inflammation as well, healing psoriasis and eczema around mouth corners and creating a layer of moisture that lasts. Here's the full recipe.
42. Exfoliating Coffee Scrub
Use spent coffee grounds to create this ultra-nourishing lip scrub that neutralizes the free radicals deposited by constant makeup application and detoxifies the skin on the lips. Get the recipe here.
43. DIY Unicorn Lip Scrub
When you're looking to rustle up lip scrub formulations to gift your friends, this lovely unicorn DIY is your best bet. It makes the process of exfoliation even more satisfying and fun.
44. Dragon Fruit Lip Scrub
Get the exotic essences of dragon fruit into your lip scrub for a healing antidote to dry, chapped lips in winter. Here's the recipe.
45. DIY Orange And Almond Lip Scrub
When you want to smoothen your lips before an all-day makeup application, this orange and almond oil scrub will help. Its texture is easy to work with, unlike those gritty sugar scrubs and moisturizes deeply. Here's the recipe.
46. DIY Lemonade Lip Scrub
Get the zesty citrus flavor on your lips with this energizing and exfoliating lemonade lip scrub that is a perfect addition to your summer beauty routine. Find the recipe here.
47. DIY Lip Scrub Stick
For some heavy-duty exfoliation on the go, consider creating this handy lip scrub stick that is small enough to fit in your purse. Here's the tutorial.
48. DIY Lush Lip Scrub For Valentine's Day
Mixed with strawberry extracts and granulated sugar, this delicious lip scrub is so good that you could practically eat it. And it's rich, creamy texture makes it apt as a Valentine's Day gift. Here's the full DIY.
49. DIY Tinted Lip Scrub
A lip scrub that glows as it does its job is fun to apply, making it impossible to skip on even the busiest of mornings. Find the full recipe here.
50. Apple Pie Spice Lip Scrub
Spruced up with the refreshing scents of your favorite dessert, this luscious lip scrub has a grainy texture that makes it super spreadable and an aroma that's impossible to resist. Here's the DIY.
51. DIY Grape Lip Scrub
52. DIY Tangerine Brown Sugar Lip Scrub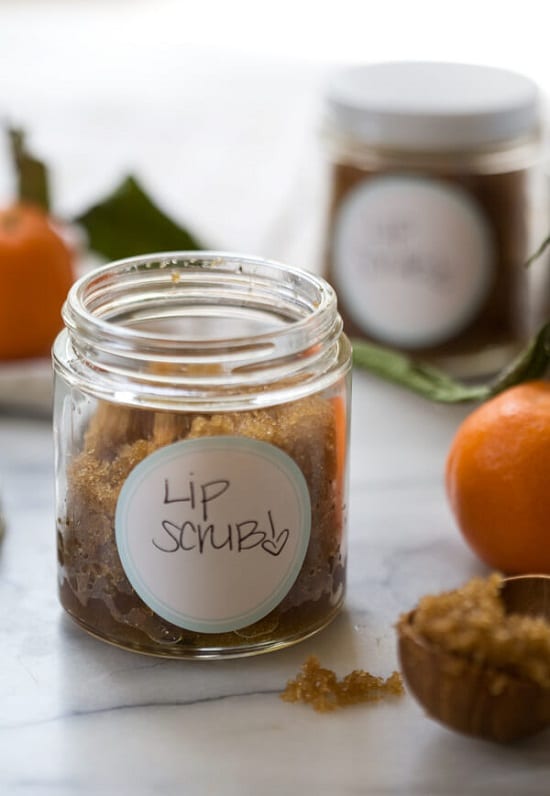 With the rich camphor-like aroma of peppermint and the gritty texture of brown sugar, this DIY lip scrub is great for exfoliating sensitive lips.
53. Easiest-Ever DIY Lip Scrub
Add freshly squeezed lemon juice and ground sugar to a coconut oil base and you have a healing lip exfoliator perfect for year-round application. Here are the recipe details.
54. Super Simple Homemade DIY Lip Scrub Without Honey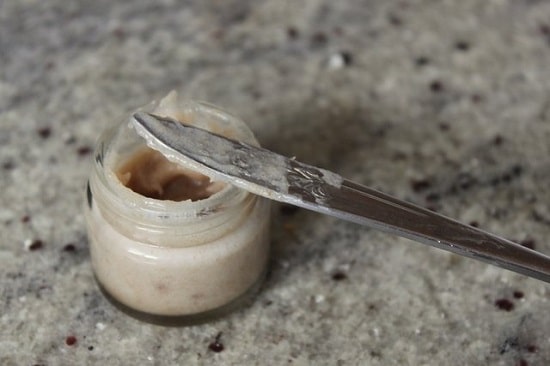 Get smooth and supple lips in under ten minutes with this edible lip scrub made with coconut oil and sugar. Here's the full DIY.
55. Floral Sugar DIY Lip Scrub Without Honey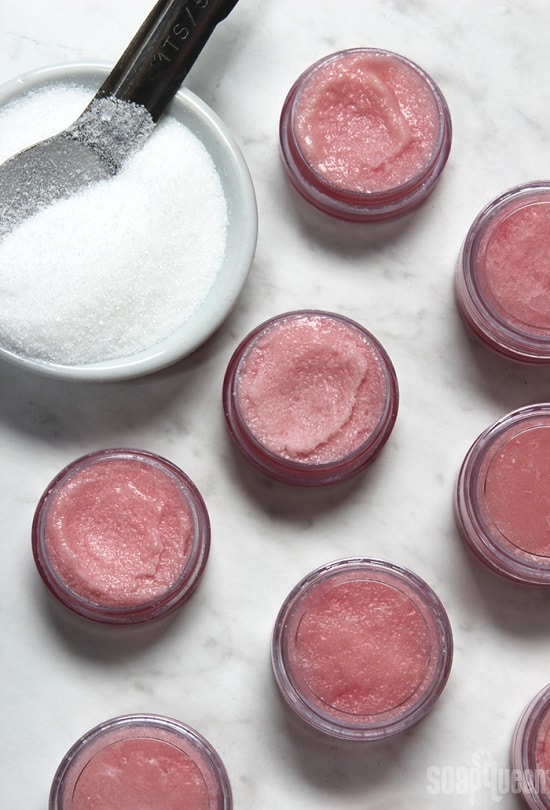 A luxurious blend of cocoa butter and coconut oil, this scrubby yet gentle formulation is soft on the skin yet tough on gunk. Get the details here.
56. DIY Gingerbread Lip Scrub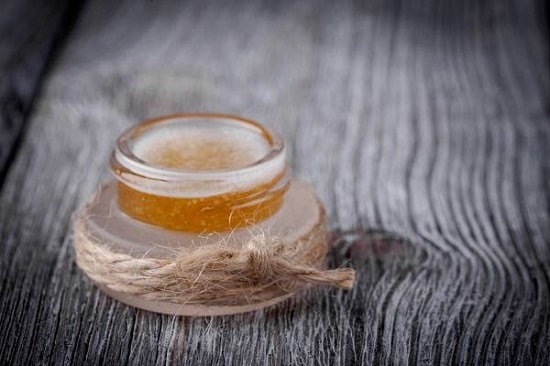 Enriched with essences of nutmeg, cinnamon, and ginger, this seasonal lip scrub soothes chapped lips instantly and ensures they stay hydrated all day long. Follow this DIY.
57. DIY Vanilla Agave Sugar Lip Scrub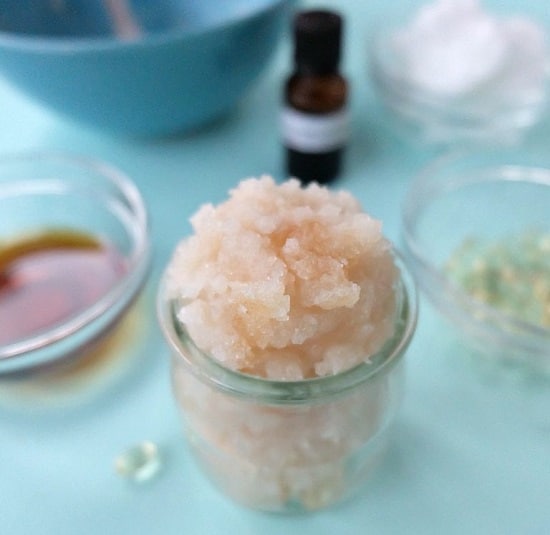 With a super creamy soft texture and a formulation good enough to eat, this agave syrup and vanilla-infused lip scrub is a wonderful addition to your organic beauty routine. Here's the DIY.