All of these DIY cabinet door ideas are meant to suit every household; Modern or Rustic! If you're more than a beginner, these ideas are definitely worth a try.
1. DIY Cabinet Doors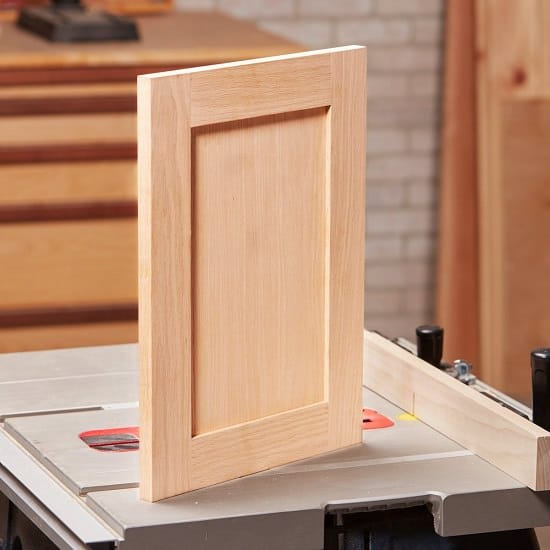 This detailed tutorial gives you a clear plan to get you started on making DIY cabinet doors using minimal supplies and a few scraps of wood.
2. Cheap Cabinet Doors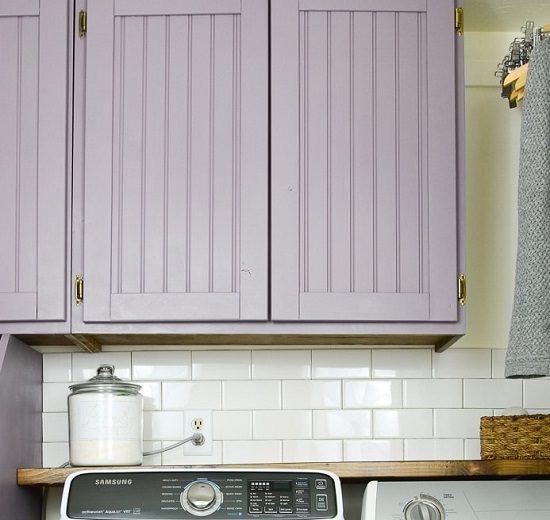 If your kitchen is pretty open and airy, don't hesitate to invest in a more darker color for your DIY cabinet doors. The gray shade will add contrast and complement the stainless steel look of the appliances as well.
3. DIY Cabinet Doors With Edge Border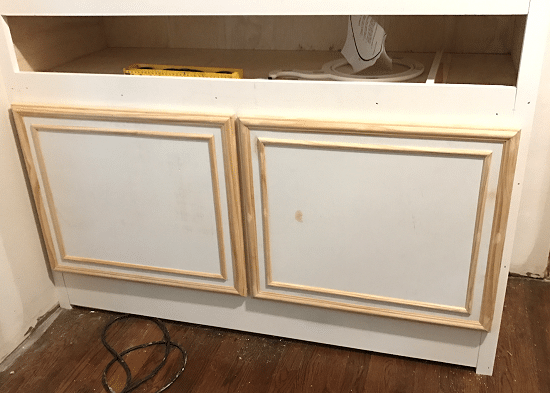 For a much-needed makeover of your bathroom, consider remodeling the bath vanity with DIY cabinet doors and copper drawer fronts. This tutorial will help you out.
4. Panel Cabinet Doors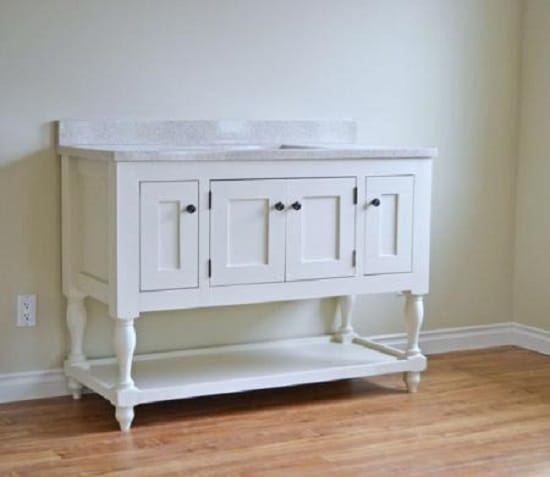 Create a chic vanity out of a regular living room cabinet drawer with painted plywood doors dressed up with bronze drawer pulls. Here's the DIY.
5. Shaker Cabinet Door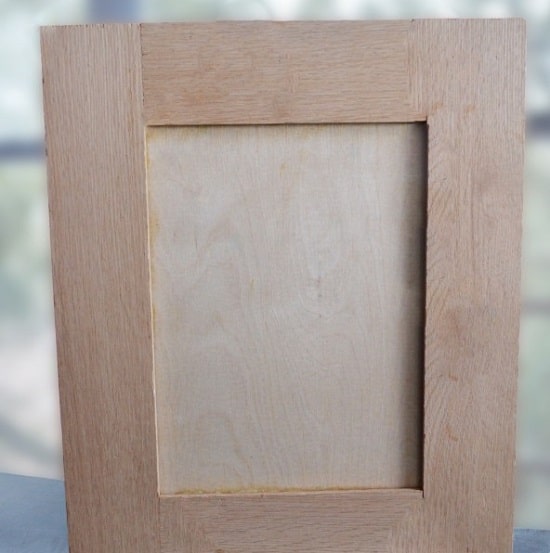 Some oak strips, plywood, a table saw, and some wood glue is the only things you need to create these shaker-style doors that add a timeless appeal to your kitchen cabinets. Follow this DIY.
6. Wood Shaker Cabinet Doors
If you want a more contemporary upgrade to your cabinet doors that will last, just staining and painting them won't work. Consider creating shaker-style doors instead. Here's the DIY.
7. Cabinet Door Ideas DIY 
Finish off the look of your kitchen island with the interesting texture of shallow-framed cabinet doors. This DIY has the details.
8. Own Cabinet Doors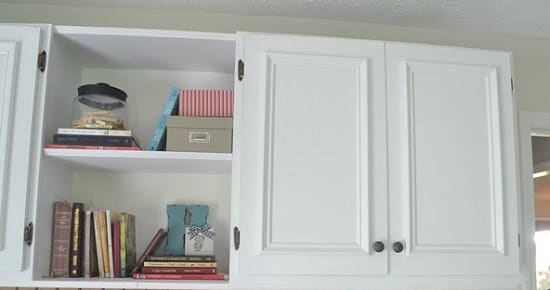 This low-cost DIY involves trimming and painting MDF board pieces to create aesthetic cabinet doors that match your kitchen space better.
9. Tongue and Groove Cabinet Doors
If you have a table saw and a flat stock of wood, consider putting them to good use with this tongue and groove cabinet door DIY project.
10. Great Looking Kitchen Cabinet Doors
If you're looking for a beginner's blueprint that lets you design a couple of cabinet doors with different dimensions, consider giving this DIY a try.
11. DIY Glass Cabinet Doors
Whether your home decor look is rustic or contemporary, DIY glass cabinet doors are a perfect fit. Get hold of some plywood and plexiglass and get working.
12. Plywood Cabinet Doors
Create a custom-made piece of furniture by repurposing salvaged wooden panels and dressing them up with knobs, trims, and hinges. Here's the DIY.
13. DIY Pallet Cabinet With A Door
A beautiful upgrade to your cabinet using low-cost supplies such as pallets makes this DIY an attractive project for the pennywise homeowner with minimal woodworking skills.
14. Raised Panel Cabinet DOORS With Solid Wood
Easy to build and durable, these wooden walnut panels are a great addition to raised cabinets, ensuring that your prized heirlooms and dishes don't keep falling out. Here's the DIY.
15. $10 Cabinet Doors
Make bulletproof wooden cabinet doors in under $10 with this fascinating DIY idea. The fact that they're paint-grade saves you the trouble of staining them.
16. DIY Faux Tin Door Cabinet
Your best gift for your coffee-loving partner would be giving a faux tin facelift to an old cabinet, making it a cozy corner where she can make her morning coffee at peace. Get the DIY here.
17. Colorful Kitchen Cabinet Doors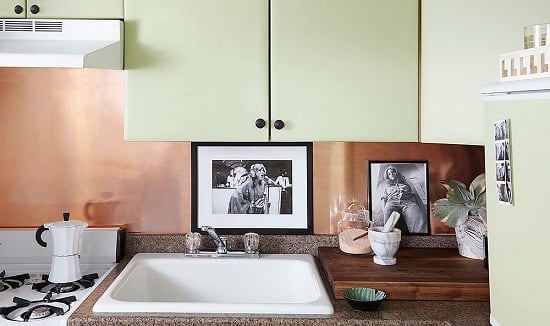 Detachable vinyl panels are a boon for the lazy DIYer. They offer a great way to update boring cabinet door looks, and are ridiculously easy to change with the seasons. Here's the full tutorial.
18. Quick and Easy Cabinet Doors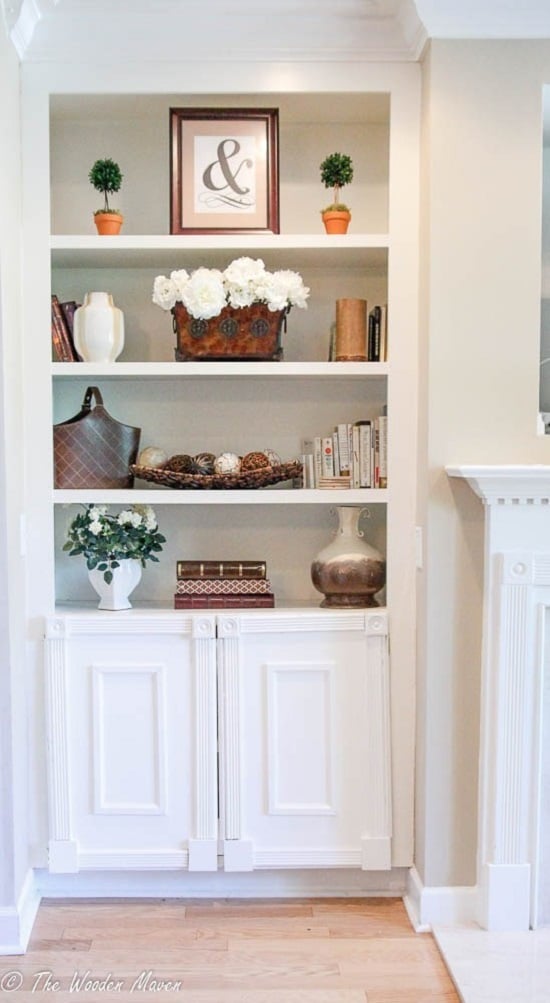 With removable vinyl sheets handy, you don't have to whip out your paintbrush set to give your shabby kitchen cabinets a fresh and colorful update. Details are in this DIY.
19. Decorative Cabinet Doors For Kitchen Cupboards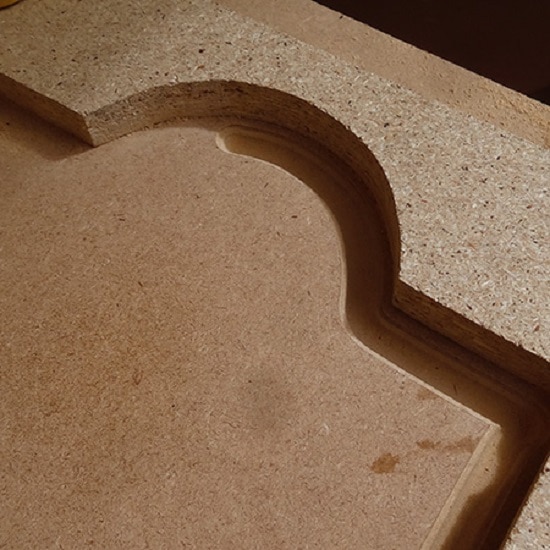 A couple of plywood panels and 1-inch molding could take your average cabinet DIY project from average to awesome. It doesn't matter if you end up taking a little help from your nearest hardware store. Follow the steps here.
20. Wooden Cabinet Doors
Using a router gives you the freedom to swap out your old cabinet doors for DIY ones of any size and design. Here's the complete tutorial for that.
21. Kitchen Cabinet Doors on a Budget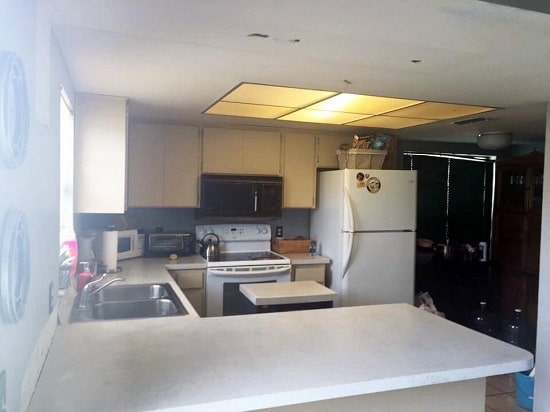 Featuring an exterior frame bordering a central panel, these DIY cabinet doors mimic the conventional slab-door style, albeit with a more regal look. Get the instructions here.
22. DIY Hessian Cabinet Doors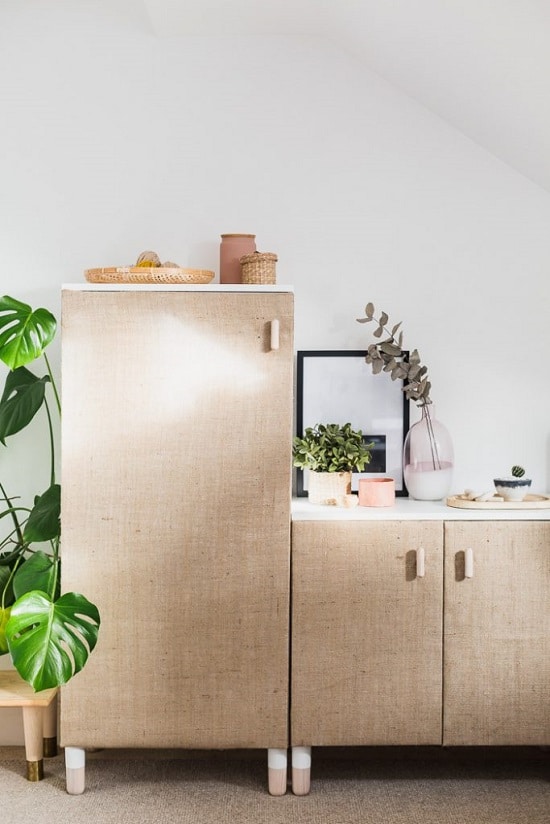 These beautiful DIY hessian cabinets flaunt the perfect combination of raw wood and hessian; plus they are a great addition to a room that needs to be babyproofed. Here's the tutorial.
23. DIY Sliding Doors for Cabinets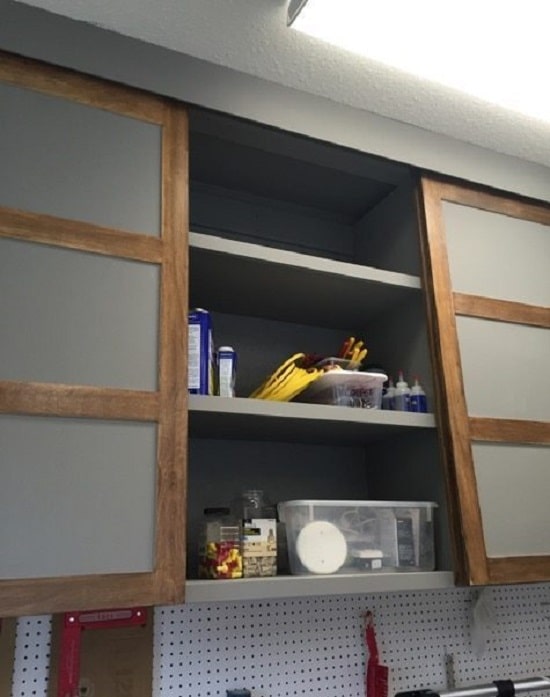 Get dual benefits of visual appeal and ease of usage with these charming sliding cabinet doors made with sanded and stained plywood tied in with grey-colored panels. Here's the DIY.
24. DIY Shaker Style Cabinet Doors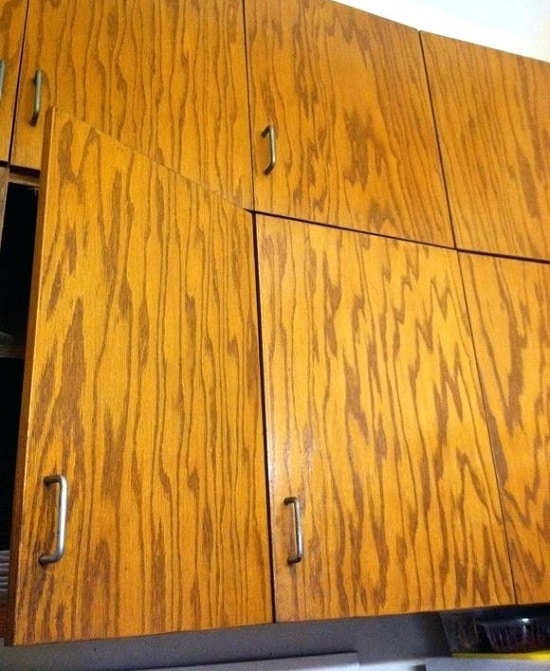 This DIY discusses an insanely easy hack to trim and overfill existing cabinet doors with minimal tools and woodworking skills and create new shaker-style ones in the process.
25. DIY Mid Century Modern Cabinet with Sliding Doors
For a modern flair to a shoddy kitchen, consider creating this chic DIY cabinet from plywood. It has sliding doors for ease of use and rounded edges to prevent injury from impact. Follow the tutorial here.
26. DIY Barn Door Coffee Cabinet
Considering how much you love coffee, your kitchen nook deserves a custom-made piece of furniture devoted to your coffee-making supplies. Make one with this tutorial.
27. Spray Painting Kitchen Cabinet Doors
As usual, the magic of spray paint has wielded its force in the world of DIY cabinet doors as well. After all, it's the easiest way to upgrade them. Get the complete DIY here.
28. Arched Cabinet Doors
If the design complexity of arched cabinet doors has always daunted you from making them yourself, consider taking a look at this lucid tutorial. It shows you how to take care of the proportions when shaping the top rail curves.
29. Sliding Tambour Door
Thanks to their flexibility and design detailing, tambour panels are perfect for creating sliding cabinet doors. Having a router set makes creating them particularly easy. Get the instructions here.
30. Frameless Glass Cabinet Doors
You don't have to always fit in glass panels inside wooden frames to get a fancy spin on your cabinet doors; this DIY shows the easier way out- by drilling holes on opposite sides of the glass and fix pivot hinges for stability.
31. DIY Stone Knobs for cabinet doors
Glass knobs and wooden handles are a thing of the past; get a unique touch on your cabinet doors with these artsy DIY stone knobs.
32. Hang Corner Cabinet Doors
This DIYer gives you a remarkably easy hack to attach corner hinges to a corner door cabinet for a nice utilitarian look.
33. Sliding-Door Garage Storage Cabinet
Considering that your garage door is probably the most frequently moving object in your house, it's time you upgrade its functionality with this sliding door design. Here's the DIY.
34. Van Overhead Cabinet Doors
Using leftover cabinet doors and 3-inch bamboo, this DIYer created overhead cabinets to increase storage without eating up floor space. Follow this tutorial to make them yourself.
35. Curved Cabinet Door
Laborious yet utterly rewarding, these curved cabinet doors add an elegant touch to your space and are a nice complement to the linear shelving units mostly found in homes. Get the DIY here.
36. DIY Sliding Door Bookshelf Cabinet
This sliding bookshelf door is super easy to create even if you don't have a welder. All you need is a few scraps of wood and a little help from your local hardware store. Here's the complete DIY.
37. Stripping Kitchen Cabinets Doors
Stripping and staining old cabinet doors is an easy way to restore their lost finish. Get the complete tutorial here.
38. Scrapped the Sliding Barn Doors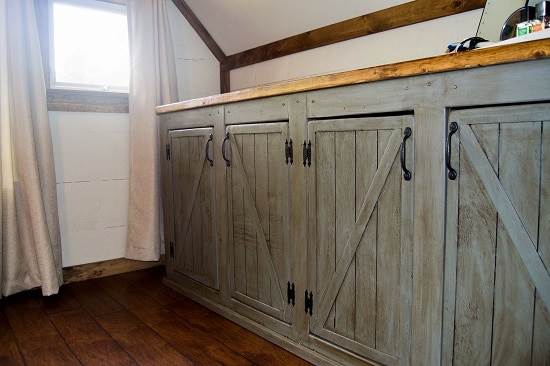 Infuse shabby chic charm to your space with these farmhouse-style cabinet doors topped with iron hinges and handles as accents. Here's the full DIY.
39. Beautiful DIY Cabinet Doors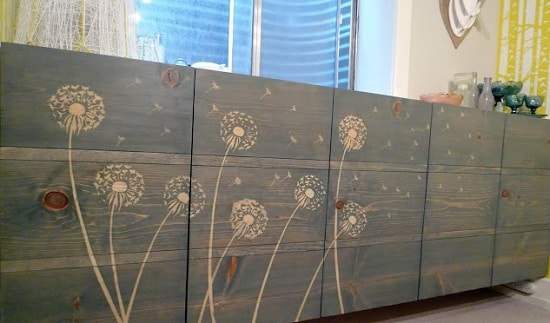 If you want to enhance the security of your cabinets on a budget, consider making these DIY doors out of pine board. Here's the DIY.
40. DIY Chalk Painted Cabinet Doors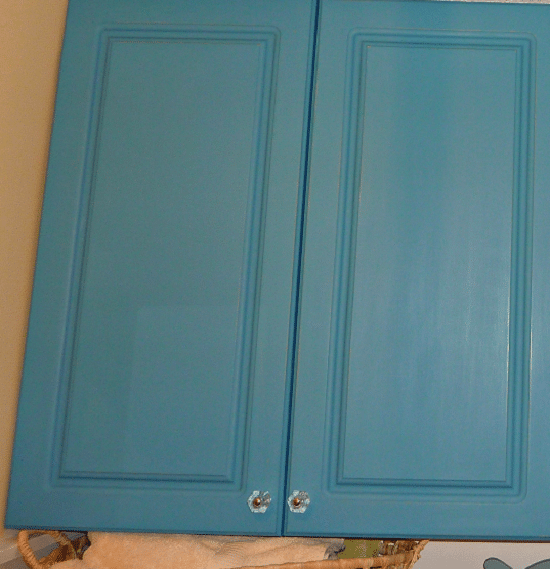 Add sheen and life to existing cabinet doors with some chalk paint, sanding and waxing. And if you don't mind the extra work, consider swapping out boring handles for glass ones that elevate the entire look. Here's the cabinet door ideas DIY.