Ditch the costly salon treatments by checking out the below DIY Cuticle Oil recipes to get healthy as well as shiny cuticles!
What Is Cuticle Oil?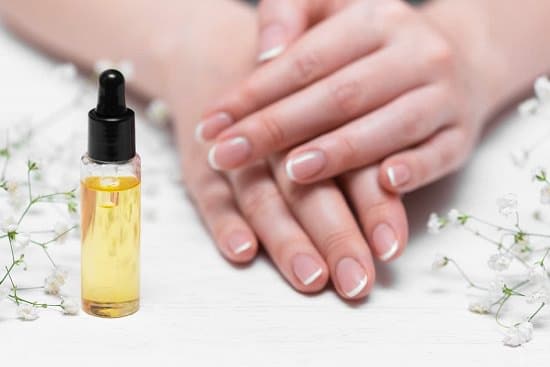 Cuticle oil is a product made up of vegetable or essential oils. It is used to repair the split, chapped, and dry nail cuticles. The cuticle is the thin skin present over and around the nail base. It also prevents the damage caused by wearing artificial, acrylic nails. We've collected the most effective DIY cuticle oil recipes which are free from harmful chemicals!
Does Cuticle Oil Work?
Cuticle oil works because of the mixture of other essential oils and vital ingredients as well. It offers you immense benefits by promoting the blood circulation around your nails.
Benefits of Cuticle Oil
Below are some important benefits of cuticle oil that'll surely amaze and compel you to add it in your nail treatment!
Natural Cuticle Moisturizer – As the cuticle oil is a blend of essential and carrier oils, it has moisturizing and soothing properties, making it an excellent natural moisturizer.
Helps in Split Nails – To prevent this condition, the cuticle oil is best for you, as it prevents split nails by penetrating the cuticles with its blend of nutrients and the restorative properties deeply into the nails.
Possesses Antimicrobial Properties – Cuticle oil is high in antimicrobial properties that eradicate the harmful bacteria present on the nails and cuticles, thanks to its combination of numerous essential oils.
Repair Cuticle Damage – You can try the below briefly described cuticle oil recipes to repair the cuticle damage like split, dried, and cracked skin that happens due to many reasons.
Strengthens the Nails – Cuticle oil strengthens the nails by saturating the skin around the nail beds. It's one of the best and most cost-effective ways in comparison to manicure and pedicure.
Best Oils for Nails and Cuticles
Try the below oils for nails and cuticles that make them healthy and strong!
Carrot Seed Essential Oil
Lemon Essential Oil
Frankincense Essential Oil
Lavender Essential Oil
Myrrh Essential Oil
Rosemary Essential Oil
Vitamin E Oil
Jojoba Oil
Coconut Oil
Almond Oil
Olive Oil
DIY Cuticle Oil
Here are some of the best cuticle oil recipes that are entirely natural, and can be easily made at home. You can learn how to apply these oils at the end of the article!
1. DIY Nail Strengthening Cuticle Oil Recipe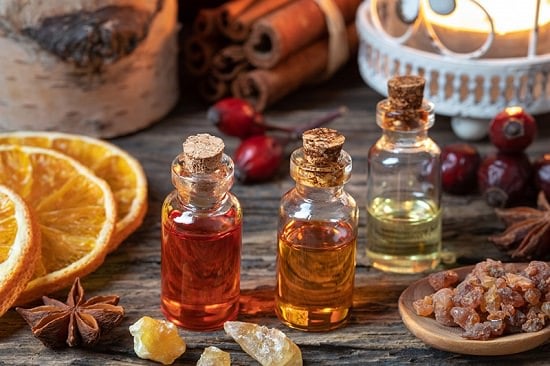 Thanks to the frankincense, myrrh, and lemon essential oil's moisturizing, antioxidant, anti-fungal, and nail strengthening properties; this recipe will do wonders on your brittle nails!
Supplies
20 Drops of Frankincense Essential Oil
20 Drops of Myrrh Essential Oil
4 Tablespoons of Vitamin E Oil
20 Drops of Lemon Essential Oil
3 Oz Dropper Bottle
A Funnel
A Small Container
Directions
Add 20 drops each of frankincense, myrrh, and lemon essential oils along with 4 tablespoons of Vitamin E oil into the small container.
After that, pour the resultant liquid into the dropper bottle using a funnel.
The shelf life of this homemade cuticle oil is 2-3 years if stored properly.
2. DIY Nail Growth Cuticle Oil Recipe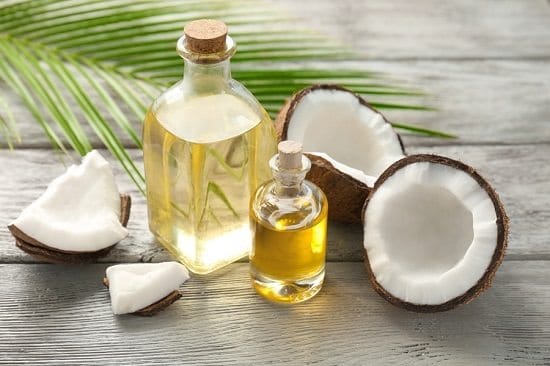 This recipe has olive oil that not only moisturizes the cuticles but also repairs the damage. Furthermore, it has almond and coconut oil, which strengthens the cuticles and prevents hangnails.
Supplies
Two Ounces of Olive Oil
One Ounce of Almond Oil
Two Ounces of Vitamin E Oil
Two Ounces of Coconut Oil
8 Oz Dropper Bottle
One Small Bowl
A Small Funnel
Cotton Balls
Directions
Pour two ounces of each olive oil, Vitamin E, and coconut oil into a mixing bowl and mix them well.
Now, empty the mixture into the dropper bottle using a small funnel. If you don't have one, then roll up a foil into a funnel shape.
Use this cuticle oil recipe within its shelf life, i.e., 1-3 years.
3. DIY Homemade Cuticle Oil Recipe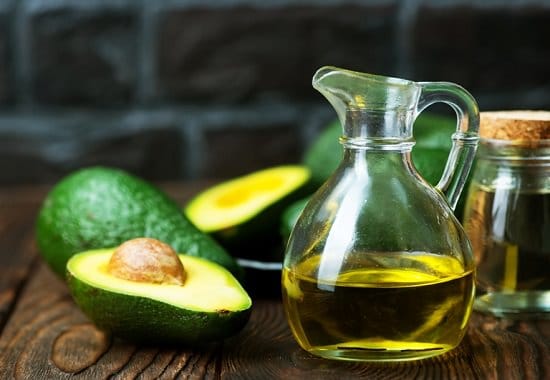 Combining the calming aroma and antibacterial qualities of the rosemary, lemon, jojoba, lavender, and avocado essential oils, this recipe is going to nourish your nail's cuticle well.
Supplies
Two Teaspoons of Olive Oil
6 Drops of Lavender Essential Oil
1/4 Teaspoon of Avocado Oil
1/2 Teaspoon of Jojoba Oil
6 Drops of Rosemary Essential Oil
6 Drops of Lemon Essential Oil
A Small Container
2 Oz Roller Bottle
One Plastic Spoon
Directions
Combine 6 drops of each rosemary, lemon, and lavender essential oils, along with 2 teaspoons of olive oil, 1/4 teaspoon of avocado oil, and 1/2 teaspoon of jojoba oil into a small container using a plastic spoon for a few moments.
Once it's done, put the liquid into the roller bottle using a funnel.
Make sure to use this oil between 1-2 years.
4. DIY Infection Fighting Cuticle Oil Recipe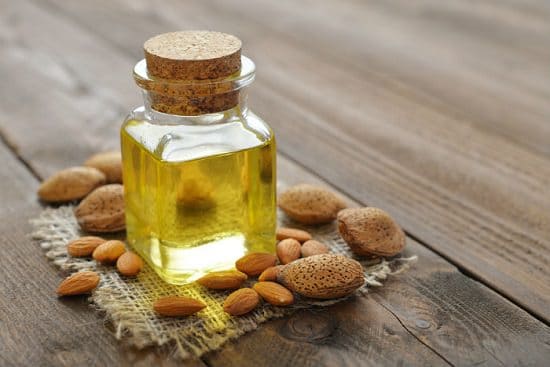 With this recipe, you will get smooth and shiny cuticles, thanks to sweet almond oil. Furthermore, it contains lavender and rose geranium essential oils that have anti-fungal qualities.
Supplies
1 Tablespoon of Sweet Almond Oil
8 Drops of Lavender Essential Oil
8 Drops of Rose Geranium Essential Oil
Empty Nail Polish Bottle
One Small Funnel
A Bowl
Directions
Add 1 tablespoon of sweet almond oil along with 8 drops of each lavender and rose geranium essential oil into the bowl.
Then, put the liquid into a nail polish bottle using a small funnel.
The average shelf life of this infection-fighting cuticle oil recipe is 1-2 years.
5. DIY Nail Boosting Cuticle Oil Recipe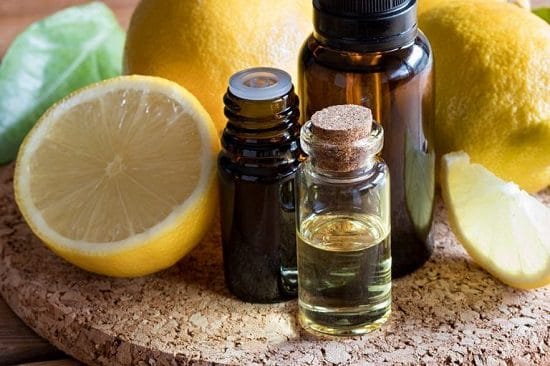 Fortified with the benefits of almond oil, along with frankincense, carrot, and lemon essential oil, this recipe hydrates and strengthens your nail cuticle overtime.
Supplies
30 Drops of Lemon Essential Oil
4 Tablespoons of Vitamin E Oil
2 Tablespoons of Almond Oil
15 Drops of Frankincense Essential Oil
20 Drops of Carrot Seed Essential Oil
4 Oz Dropper Bottle
A Funnel
A Small Bowl
Directions
Pour 30 drops of lemon essential oil, 4 tablespoons of Vitamin E oil, 2 tablespoons of almond oil, 15 drops of frankincense essential oil, and 20 drops of carrot seed essential oil into the small bowl and stir them for few seconds.
Once it's done, fill the mixture into a dropper bottle using a funnel.
It's better to use this blend within 1-3 years.
6. DIY Cuticle Oil Recipe For Stronger Nails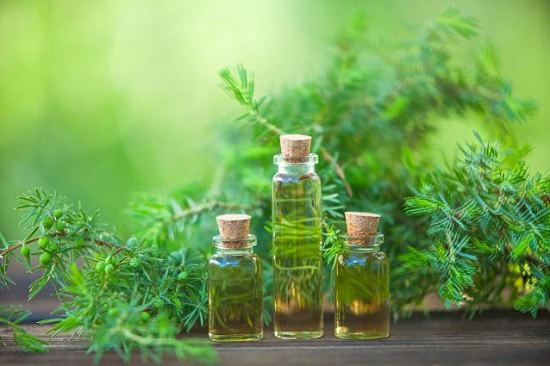 This recipe gives a gentle formulation that not only softens the hard cuticles but also gives you a spa-like experience.
Supplies
15 Drops of Tea Tree Essential Oil
4 Teaspoons of Fractionated Coconut Oil
1 Oz Roller Bottle
Small Funnel
A Mixing Bowl
A Spoon
Directions
Pour 15 drops of tea tree essential oil and 4 teaspoons of coconut oil into a mixing bowl and mix it well using a spoon.
Now, empty the liquid into a roller bottle.
The typical shelf life of this cuticle oil is 2-3 years.
How to Apply
To apply the above DIY Cuticle Oil recipes, pour a few drops on your nails, and rub it with your fingertips.
If you are using a roller bottle, then roll it simply on your nail cuticles.
You can also reap the maximum benefits of these cuticle oils by pouring a few drops onto the cotton balls and taping them on cuticles. Leave it overnight, then wash with warm water.
To use the recipe listed at no. 4, open up the nail polish bottle cap and apply the cuticle oil using its brush, around the nail bed.
Notes:
Shake the bottle well before use because oils tends to settle in the bottom.
Store your cuticle oil bottle, in a dark place, away from the light, to enhance its life.
How Often Should I Use Cuticle Oil
It is recommended to use the cuticle oil, once a day, to get better results. But if you wear acrylic nails, then apply it regularly, twice a day to restore your nails' natural shine and strength.
The above DIY cuticle oil with essential oil recipes will surely make your daily nail care easier and cost-effective as well. Besides this, you can also try essential oil for skin lightening! Enjoy!