After learning these 19 Rosemary Essential Oil Benefits and Uses in day to day life, you'll always keep its bottle ready!
1. Cooking
Not all essential oils can be used for cooking, but thankfully, rosemary essential oil is suitable and is approved by the FDA as safe for cooking. But just because it's safe doesn't mean that you can overdo it as only a few drops are required for flavoring the dishes. To preserve the flavor, add the rosemary essential oil after the cooking process is about to be finished.
Also Read: 18 Eucalyptus Oil Benefits
2. Hair Care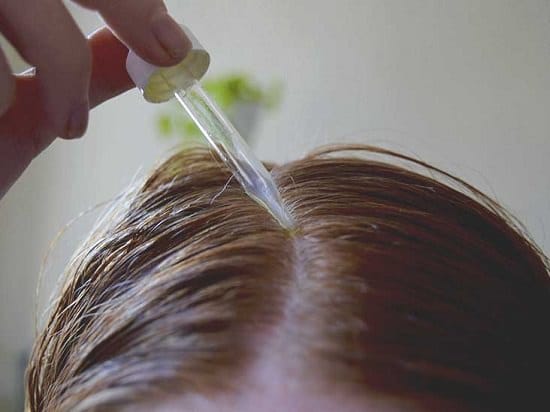 The use of rosemary essential oil promotes hair thickness and growth. Its effectiveness equals to that of minoxidil (used in hair loss treatment) as suggested by this study. It works by stimulating the scalp and improving cellular generation.
Add a few drops in any carrier oil such as coconut oil, olive oil or castor oil and apply it on the scalp. You can leave it overnight or for several hours and wash hairs afterward with any mild shampoo. It also deals with dandruff and premature gray hair.
Also Read: How to Grow Hair Quickly
3. Increase Concentration & Memory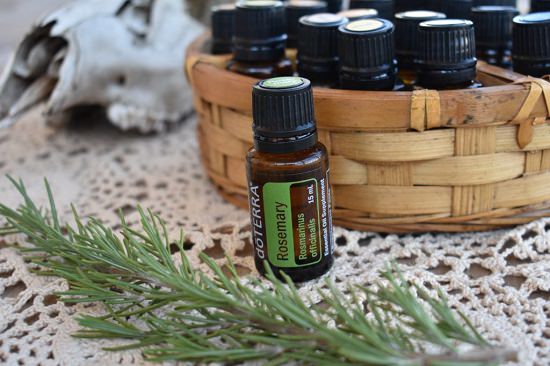 The power of rosemary to boost memory and concentration and needs no introduction, proven in many studies. According to one study, rosemary aroma can enhance children's working memory.
There are various ways to use it, such as diluting it with a carrier oil or water and applying it directly on the skin. You can add a few drops to your bathtub water and take a relaxing bath after a long day of work. If you have an essential oil diffuser, it's even better!
4. Dog Health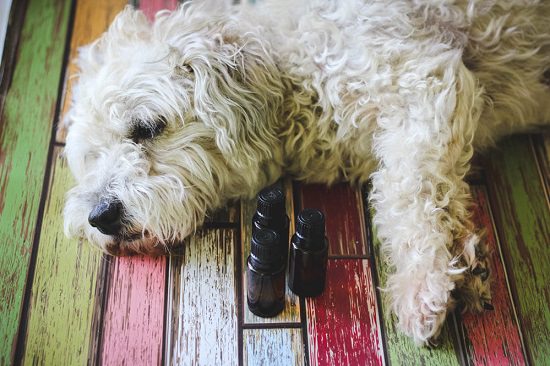 When used in small quantity, rosemary essential oil is beneficial for dogs too. The oil has a relaxing effect on your overexcited pet, and it also serves as a bug repellent. Plus, it aids in digestion. Many dog food brands include rosemary in them as a food preserver. Want to know more about rosemary benefits for dogs? Click here.
5. Stress Reliever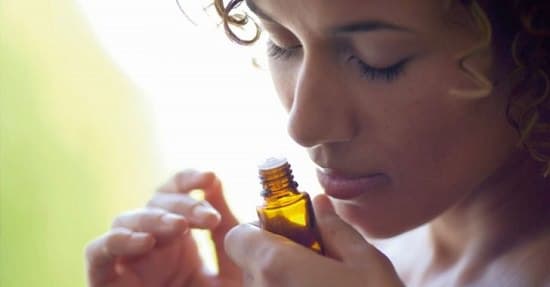 Stress affects all of us, but using rosemary oil can reduce it. Cortisol levels increase when we feel more stressed, and rosemary oil decreases these levels in the body. Thus, it acts as a natural relaxant. Try rosemary essential oil in a diffuser and sniffing it during breathing exercises to fight the stress.
6. Improves Digestion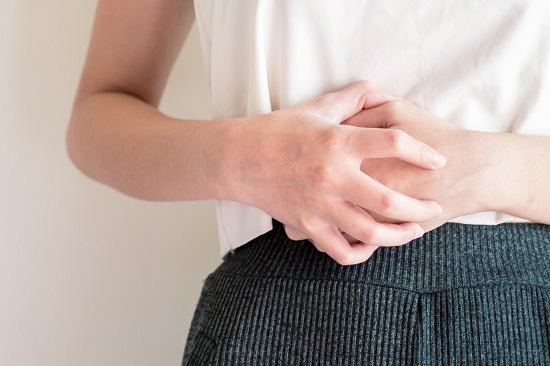 One of the rosemary essential oil benefits–It can also give relief in various stomach ailments. If you suffer from indigestion or stomach ache, rosemary can ease out your suffering! It also has antibacterial and antimicrobial effects, which, ultimately are helpful for a healthy gut. Symptoms of heartburn, reflux, and GERD are also proven to be decreased after its use. For more information about the positive impact of rosemary on digestion, click here.
7. Rosemary Body Wash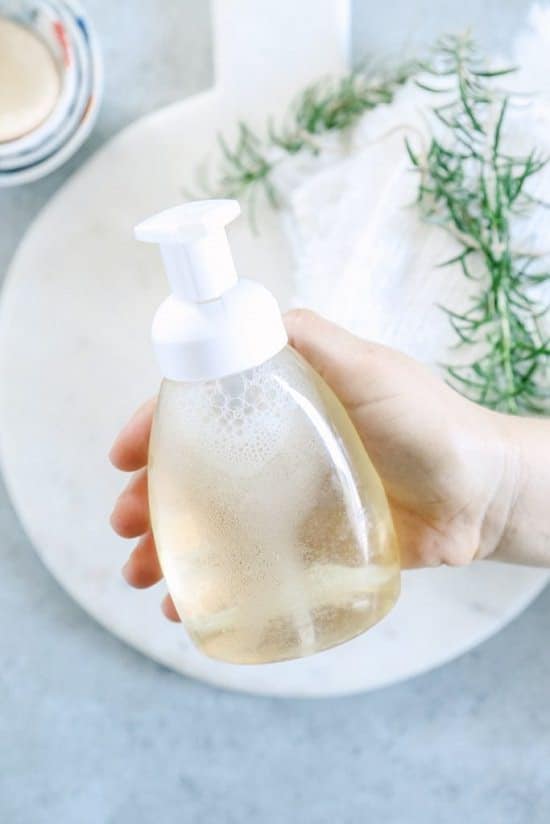 Rosemary essential oil can be made into a body wash by mixing it with a base and a few other oils. You can try this DIY body wash recipe if you are looking for something free from chemicals that won't harm your sensitive skin. It gives your skin a fresh and clean feel.
8. DIY Strengthening Conditioner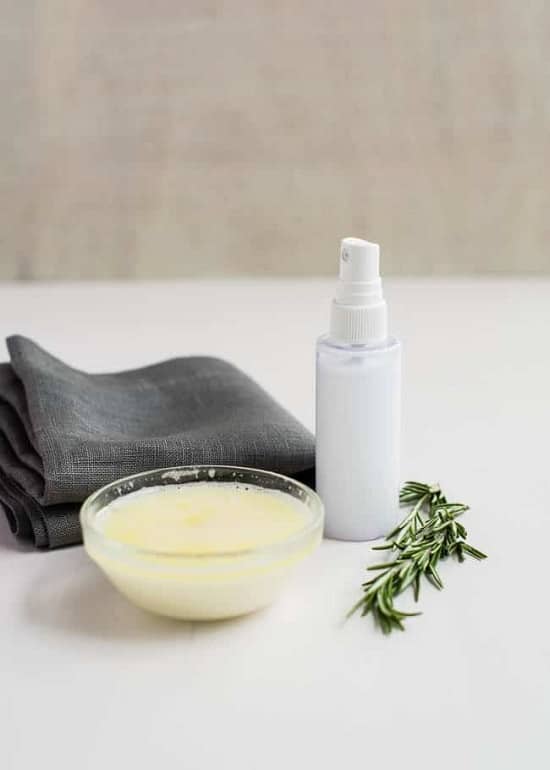 Rosemary essential oil can also be used as a conditioner to help strengthen hair. Here is a recipe for a conditioner spray. Apply it on your dry hair at night and wash it off with shampoo in the next morning. Do this for a few weeks, and you'll see your hairs getting stronger, frizz-free and thicker in no time.
9. Bug & Garden Pest Repellent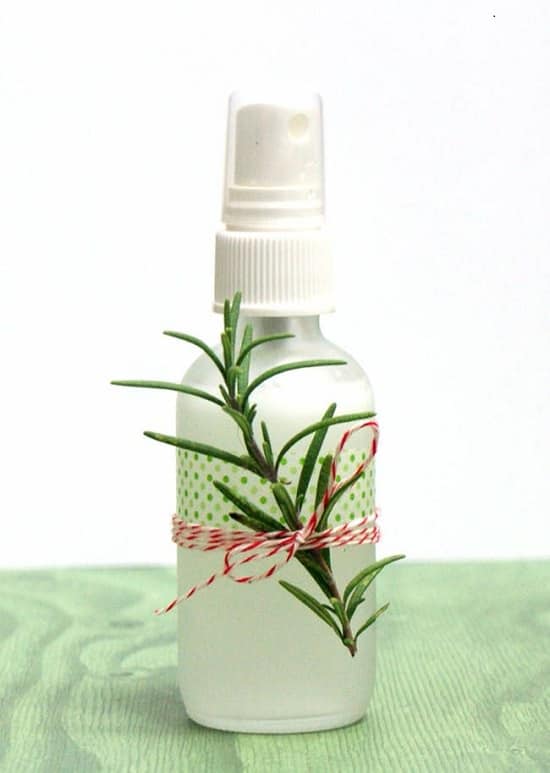 You can use rosemary as a natural bug repellent. A study gave positive results on the effectiveness of rosemary oil against spider mites. The rosemary oil in the pesticide proved to be the most effective, while simultaneously not harming the tomato plant.
Another study found rosemary oil to be one of the most effective essential oils against mosquitoes. So next time you want to get rid of bugs, try replacing those chemical-rich products with the natural rosemary essential oil!
10. Detoxifying the Body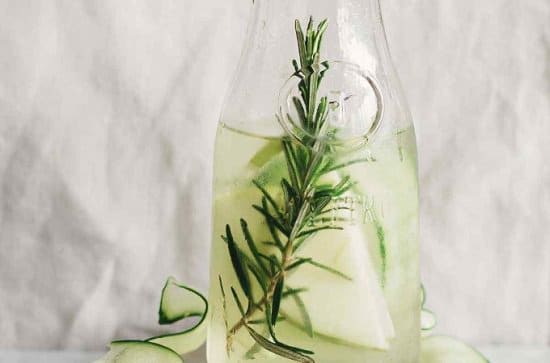 This oil can detoxify the liver, preventing damage. Being diuretic in nature, it flushes out pathogens, toxins, salts, and excess fat from the body and thus keeps the liver healthy. Also, in a study conducted on rats, rosemary and olive leaf extracts were found to be effective against liver cirrhosis. Women under the menstrual cycle or if they are pregnant should take caution against this herb.
11. Beard Oil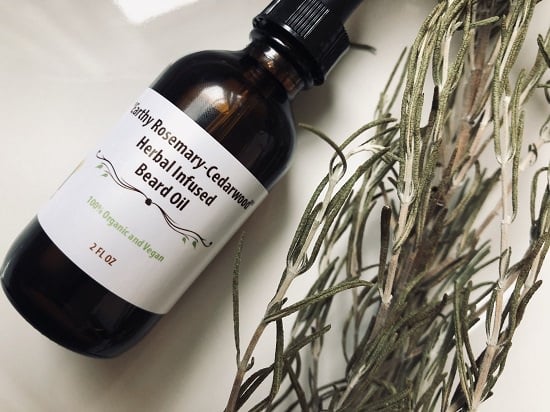 One of the rosemary essential oil uses is it can be used on facial hair, much like the hair on your head. This DIY beard oil recipe requires rosemary oil along with several other essential oils for those who love to grow out their beard. It can heal any itchiness or dryness in the skin due to outgrown beard and can also stimulate new hair growth. Try this yourself at home today!
12. Respiratory Issues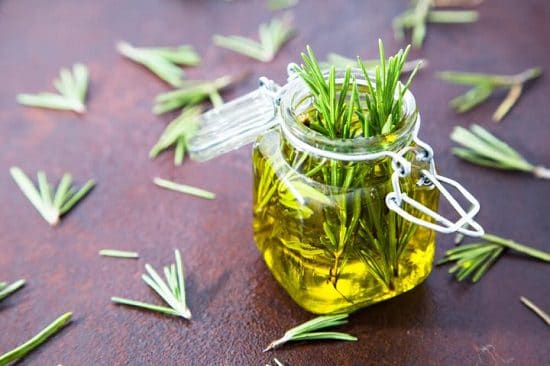 We all know that cold and other respiratory illnesses are miserable. But there is a way to decrease your discomfort! One of the best rosemary essential oil uses–It'll not only boost your immune system but will also give relief from cold and cough. You can increase its efficacy after mixing it with other oils. It'll help with sinus pain, stuffiness, allergies, and more! You can use this combination in a diffuser or humidifier for best results. Click here to get the full recipe.
13. Helpful in Raynaud's Phenomenon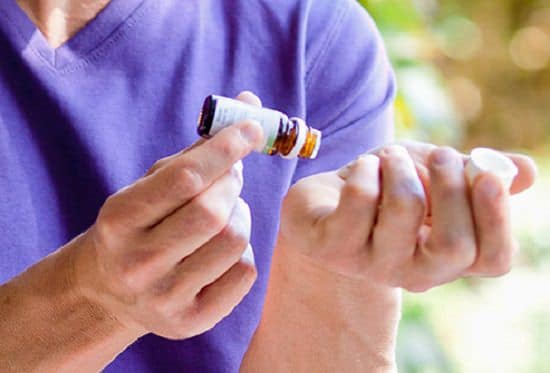 If you have trouble with cold extremities, try applying rosemary essential oil topically. In a study done on the effect of topical rosemary oil on Raynaud's phenomenon in systemic sclerosis, a woman with systematic sclerosis applied this oil to her hands and feet. After a few days, she felt considerably warmer due to the use of rosemary essential oil.
14. Rosemary Oil Massage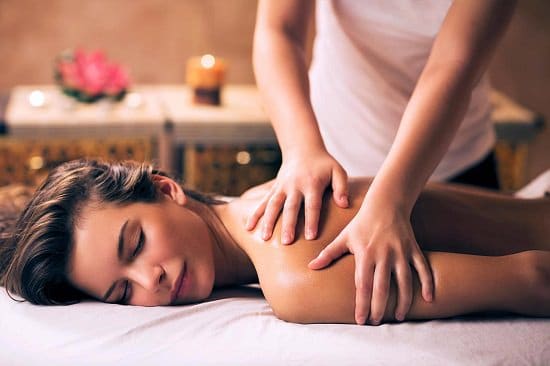 Do you like receiving massages? Next time you get one, try this recipe first before anything. After mixing the essential oils together in a sweet almond carrier oil, apply to the sore areas, and massage gently.
15. Hair Perfume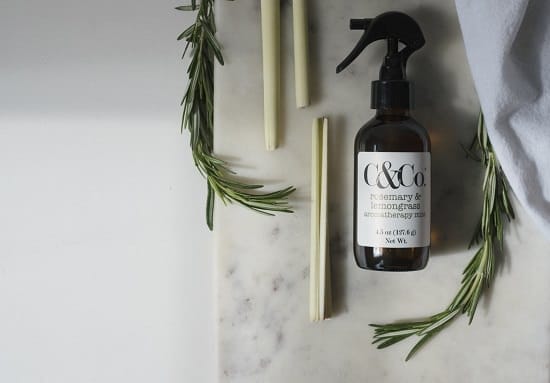 Do your shampoo and conditioner leave you unsatisfied with the way your hair smells? Try this rosemary oil hair spray to freshen up your hair each morning. With the natural oils, you and your hair will be feeling good all day.
16. Relaxing Properties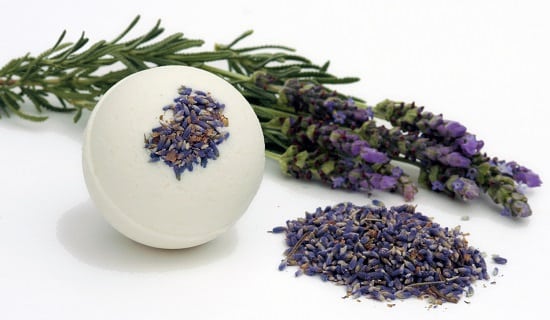 Rosemary diffused, mixed, or directly applied can be a great way to relax after a long day. Try mixing rosemary oil into a bath bomb or other bath salt to get the full relaxing experience. Go here for one method of adding rosemary oil. Next time you take a bath, take rosemary essential oil with you for a more relaxing time.
17. Brain Function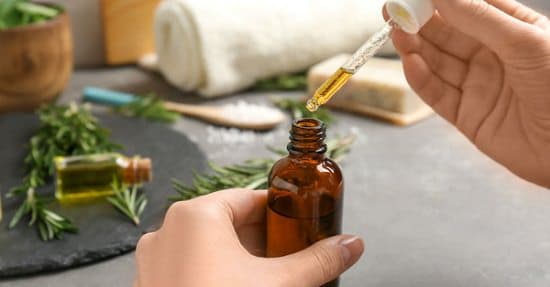 A study was done with participants (a few of them had Dementia, and others had Alzheimer). They were given aromatherapy using rosemary essential oil. The findings showed that rosemary oil improved memory, personal orientation, and cognitive function in the participants. Rosemary oil also stimulates the brain and can be used for long drives or other activities that require an active mind.
18. Anti-inflammatory Properties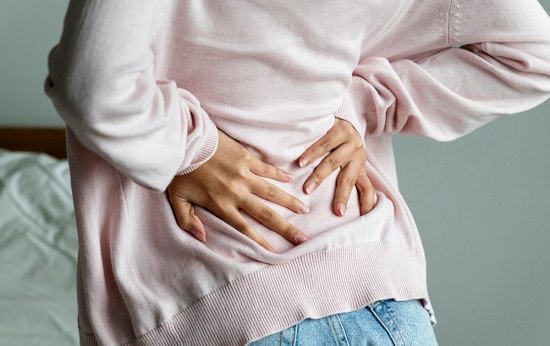 Next time you have aching joints, sore muscles, or other pain, and want a more natural remedy, turn towards rosemary oil. Whether used in a bath, diffused, or directly applied, this oil can reduce inflammation and decrease pain. New Directions Aromatics Blog breaks down the components of Rosemary, and it has anti-inflammatory properties. Try the massage or another method with rosemary oil and feel the aches and pains in your muscles disappear!
Also Read: Clove Oil Health Benefits
19. Pleasant Odor
It is no secret that rosemary essential oil smells good. When you need to find a pleasant odor for your home, freshen up a gym bag or your hair, want to smell something nice that can activate your mind–Try diffusing rosemary oil. Here are some methods for spreading rosemary essential oil.
Did we miss any important Rosemary Essential Oil Benefits that you want us to add? Inform us in comments.