Shea butter has a multitude of uses and benefits for the skin. But does shea butter clog pores? Find the answer in this article!
Shea butter is a lipid fat that is derived from the kernels of the shea tree. It's local to West Africa and has a tan or ivory color. It is included in cosmetics, skincare, haircare, and various home remedies because of its plethora of advantages.
Does Shea Butter Clog Pores?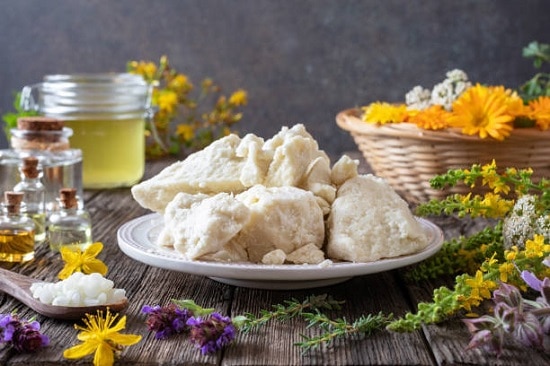 Shea Butter can close your pores, only if you have oily skin, otherwise it will not. However, many websites claim that it does not block the pores, but unfortunately, it does. People having dry skin can use shea butter on a regular basis to reap its multitude of advantages for skin and hair.
Shea Butter Alternative
To avoid the condition of pore-clogging, try the below alternatives of shea butter, best for those who have acne-prone or oily skin.
Jojoba Oil
Tea Tree Essential Oil
Eucalyptus Essential Oil
Lavender Essential Oil
Roman Chamomile Essential Oil
How to Get Rid of Clogged Pores?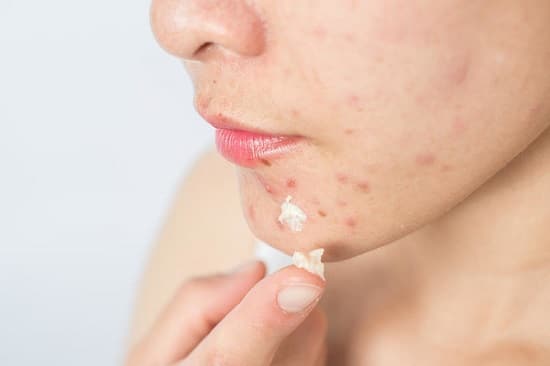 Having closed pores can cause severe issues like pimples, acne, blackheads, and whiteheads. If you want to know how to clear clog pores, then try the below recipes for acne and oily skin!
Egg White Face Mask
Charcoal Face Mask With Coconut Oil
Orange Peel Face Mask
Banana Face Mask
Turmeric Face Mask
Yogurt Face Mask
Rosewater Face Mask
Oatmeal Face Mask
Cucumber Face Mask
Witch Hazel Mask
Shea Butter Benefits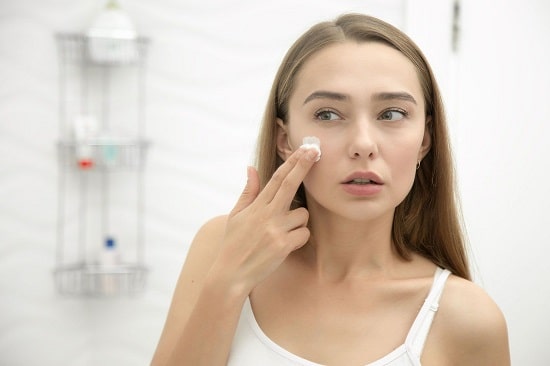 Below are some benefits of shea butter that are enough to compel you to use this ideal cosmetic ingredient in your daily beauty care regime!
Benefits for Skin
Natural Moisturizer
Reduces the Appearance of Wrinkles
Treats Blemishes
Reduces Skin Inflammation
Soothes Itchy and Peeling Skin
Reduce Stretch Marks
Natural Skin Softener
Great Wound Healer
Benefits for Hair
Prevents Hair Breakage
Provide Relief From Itchy Scalp
Treats Split Ends
Excellent Natural Hair Conditioner
Health Benefits of Shea Butter
Possesses Anti-Inflammatory Properties
Lowers the Cholesterol
Treats Diarrhea
Prevents Nasal Inflammation
Reduces the Symptoms of Arthritis
Soothes Insect Bites
Ways to Use Shea Butter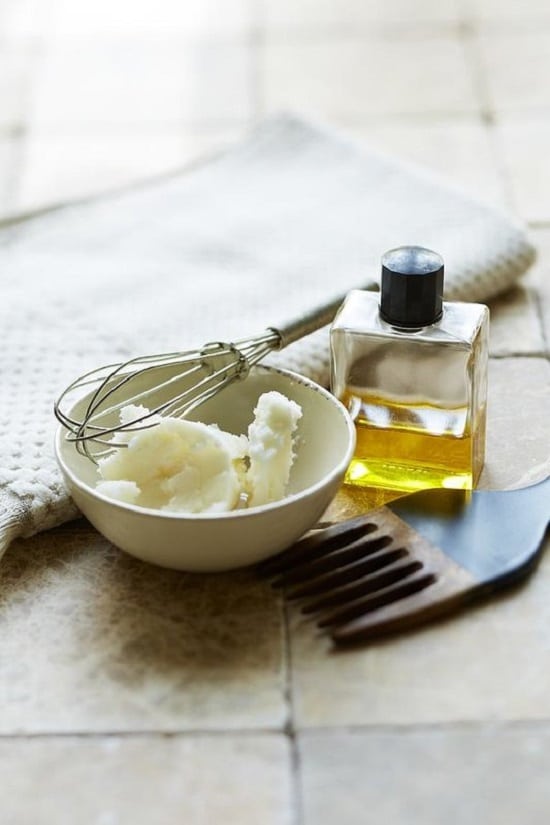 To get the above mentioned various benefits of shea butter, you can use it in the below ways!
Apply pure shea butter on the dry face as a skin moisturizer.
Use the 100% pure shea butter as a cream to reduce the stretch marks.
Make a homemade deodorant by adding coconut oil, baking soda, and shea butter.
Hydrate your lips by using this homemade lip balm by combining the shea butter, coconut oil, and peppermint essential oil.
Note:
If you are susceptible to acne or have oily skin, then avoid using shea butter, as it can cause you severe breakout of acne.
Those who have sensitive skin must consult their doctor first before utilizing the shea butter for different home remedies.
By reading the above article, you will know why shea butter blocks your facial skin pores. But if you are already facing this issue, then the best way to clear clog pores is listed in the article.