Transform your deer antlers into stunning home and office decor with these best DIY Deer Antler Mount Ideas. Explore Now!
Deer antlers are incredible decor pieces for home and office spaces. However, finding the perfect mount or display is not an easy task. Fret not, and take inspiration from this curated list of DIY Deer Antler Mount Ideas.
Here are the Deer Skull Mount Ideas
---
DIY Deer Antler Mount Ideas
1. Birch Log Deer Antler Wall Mount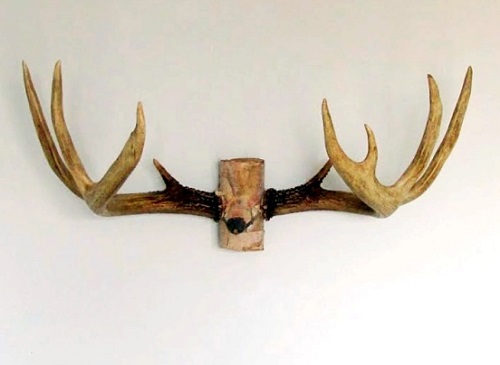 Gather a matched pair of antlers, birch logs, wood screws or wood glue, and nail screws to recreate this attention-grabbing antler mount display. For the complete list of supplies and detailed instructions, check out this article.
2. DIY Vintage Oak Deer Antler Shield Mount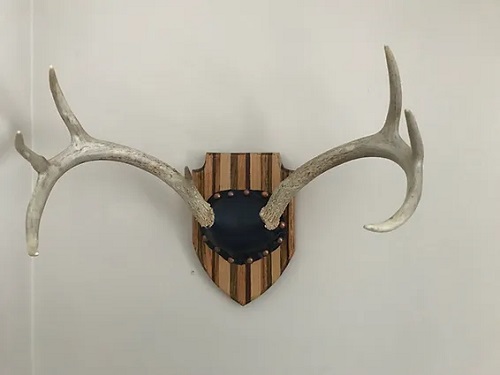 Crafted from oak, this antler mount is an appealing decor element that blends seamlessly with a variety of interior styles. It's a stylish and elegant option for mounting deer antlers without skull. Hop to this article for step-by-step instructions.
3. Cool Deer Antler Mount DIY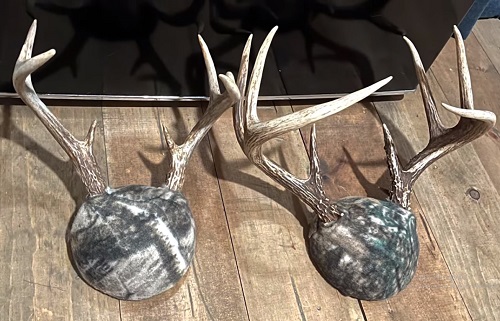 This one-of-a-kind circular mount is the best way to display deer antlers. Using plywood as a base, foam for padding, and fleece, you can easily customize the mount to your desired shape. Finish it off by attaching a hanger and securing the mount on the wall with screws. It's one of the best and cool ways to mount deer antlers. Watch this video tutorial for more info.
4. Deer Antler Round Mounting Plaque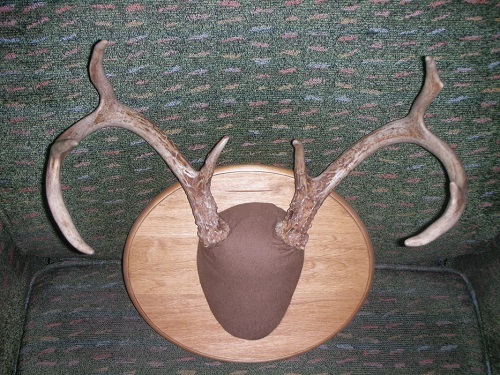 Looking for a captivating wall decor piece? Check out this idea, in which the antlers are affixed on a round wooden plaque. This project brings together the raw beauty of antlers with the rustic elegance of a wooden base. With its simple yet striking design, the deer antler is a perfect addition to any home decor.
5. Wooden Antler Mount
Take your home decor game to the next level with this exceptional antler mount idea. The wood is expertly sculpted with utmost precision to resemble a real deer's face, capturing all the intricate details of its facial features. From software editing to CNC cutting to assembly, this instructable is all you need to make this antler mount.
6. Bicycle Themed Rustic Deer Antler Mount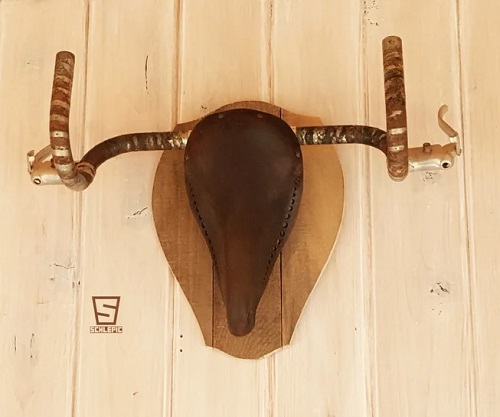 Enjoy the beauty of deer antlers without the need for hunting with this bicycle-themed deer antler mount idea. By repurposing bicycle elements like handlebars, and a saddle, you can create a stunning display that adds a unique touch to your home decor. Get the instructions here.
7. Paper Birch Wood Deer Antler Mount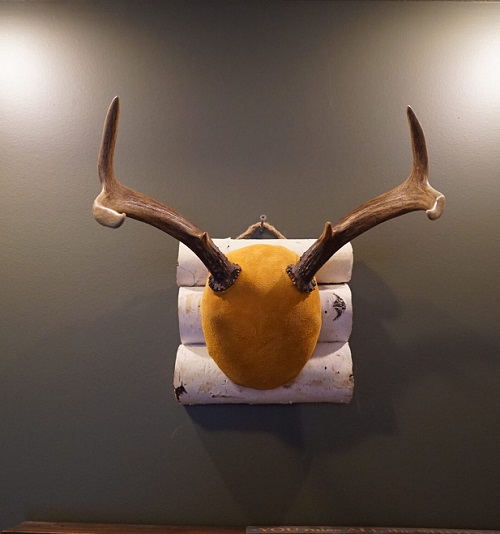 Spruce up your living room interior with this deer antler mount. Made from paper birch wood, this display piece hangs on the wall using a rope and screw. If you want to learn more about this project, check out this article.
8. Homemade Deer Antler Mount on a Budget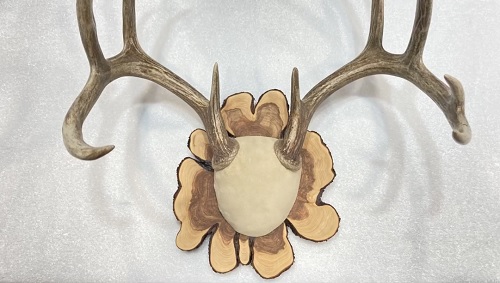 Highlighted by the uniquely shaped wooden slice plaque, this antler mount is a budget-friendly way to display your prized trophy. It needs a little creativity, woodworking skills, and a few supplies.
9. Inexpensive Leather Deer Antler Mount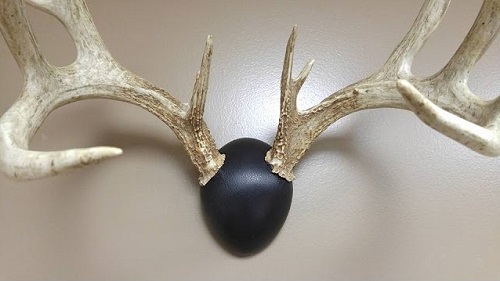 You only need a piece of leather, a hook, plaster of paris, and a screw to make this inexpensive deer antler mount display. See this visual guide for detailed instructions.
---
DIY Deer Antler Mount Ideas: Frequently Asked Questions
1. How to Mount Deer Antlers on a Plaque? | How to Crown Mount Deer Antlers?
Mounting deer antlers on a plaque involves a few steps. First, clean and prepare the antlers by boiling them in water. Then, cut a piece of wood to form the plaque and varnish it for a smooth finish. The antler skull plate should be shaped to fit onto the plaque. Drill holes in both the plaque and the antler skull plate. Secure them together using screws, ensuring they're tightly fixed. Finally, cover the skull plate with fur or leather and secure it with a staple gun. Always respect wildlife regulations while procuring and displaying antlers.
2. How to Cut Deer Antlers for Mounting?
Begin by preparing your materials: a saw, gloves, and safety glasses. Position the deer skull on a sturdy surface. Identify the burr, the ridge where the antlers attach to the skull. Firmly but carefully, saw through the skull plate horizontally, keeping the blade flat against the burr to avoid damaging the antlers. Ensure both antlers are symmetrically cut. Sand down the rough edges and disinfect the antlers to complete the process. Always handle the antlers carefully to avoid damage, and wear safety equipment while performing this task.
3. How to Mount Deer Antlers on a Board?
To mount deer antlers on a board, first gather your antlers, board, mounting kit, screws, drill, and stain. Remove excess tissue from the antlers and sanitize them. Drill holes in the skull plate for screws. Stain the board to your desired shade, letting it dry completely. Position the antlers on the board, ensuring they're balanced and aligned. Mark the screw holes' location. Pre-drill these spots on the board. Attach the antlers using screws through the skull plate into the board. Check the balance, making adjustments as necessary. Lastly, mount the board on the wall securely.
Read the best DIY Leather Keychain Ideas here