Try these fun and creative DIY keychain ideas for yourself or for making personalized gifts for friends and family!
Most of these DIY keychain ideas are easy to make and require basic crafting skills.
1. Easy DIY Leather Tassel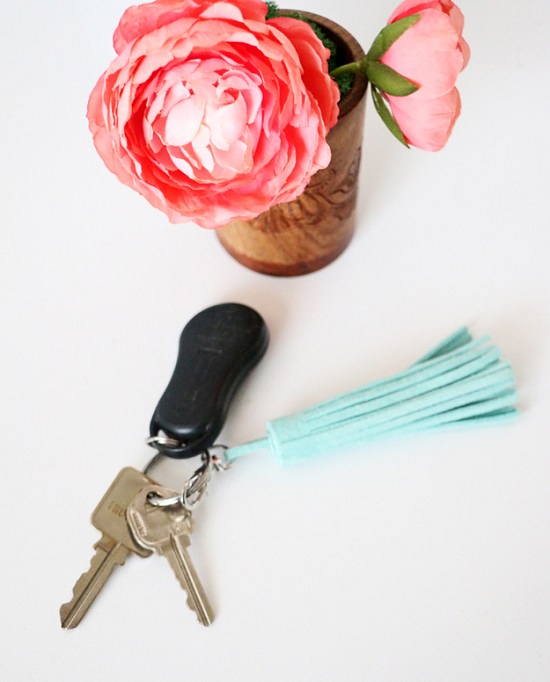 Leather tassel keychains are beautiful as wrapping toppers or handmade gifts. Here's the DIY!
2. DIY Magic Braid Leather Keychain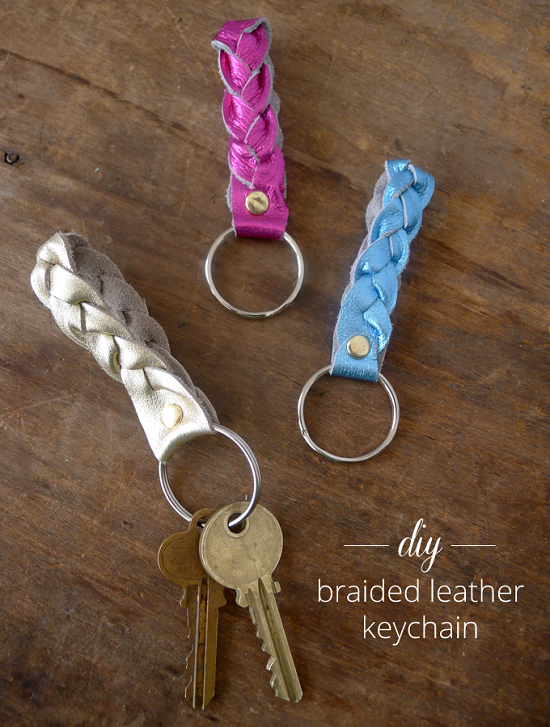 If you're obsessed with matching your handbags with your keychains, then this DIY braided leather is your one-size-fits-all solution.
3. DIY Keychain Ideas: Jenga Keychain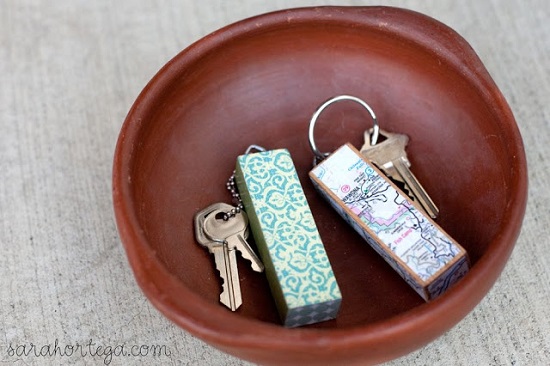 Brighten up old keychains and save maps of your favorite destination to make souvenir keychains with this DIY here.
4. DIY Color Blocked Leather Keychain
These color blocked keychains are perfect for those who prefer keeping it simple. The step by step tutorial is here.
5. Wine Cork Keychain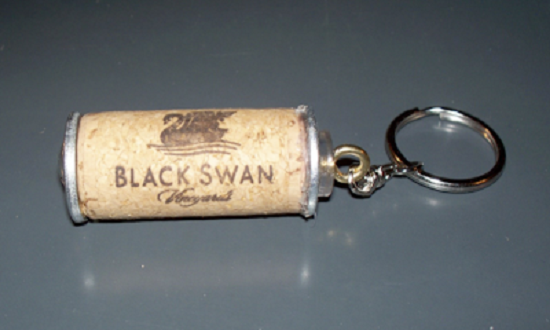 This DIY shows you how to class up a basic wine cork and fashion it into a sturdy keychain.
6. Paracord Buddy Keychain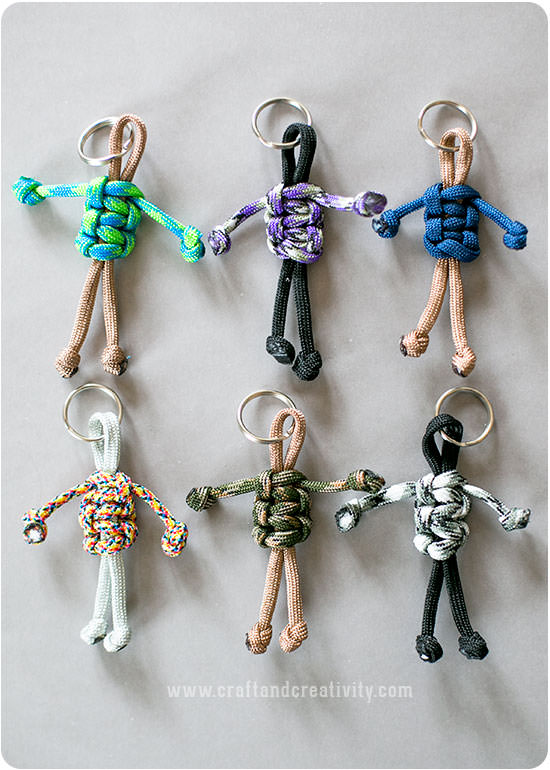 This is one of the most unique idea in this list of DIY keychain ideas. We agree that tying these paracord knots isn't easy, but just look at the end results! See the detailed post here.
7. Wooden Bead Key Chain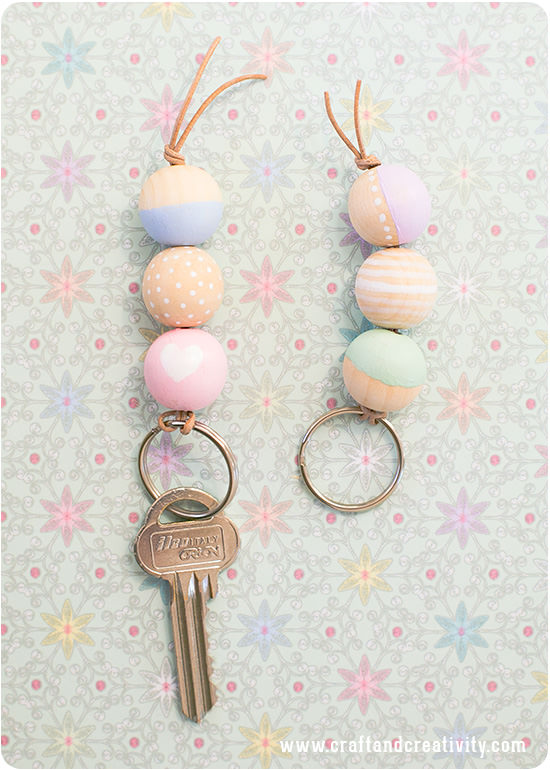 This Fall-inspired keychain will lend a rustic touch to your persona. Visit craftandcreativity to learn more.
8. Fabric Scrap Key Chain
Here's an excellent way to reuse old fabrics and spare embellishments. Plus this DIY Keychain gets done in 10 minutes straight!
9. Rainbow Perler Bead Keychain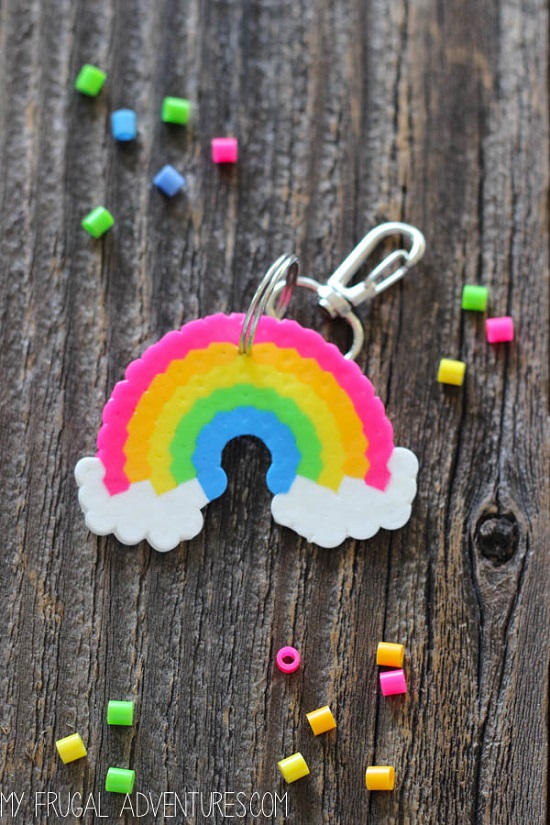 Think of it as a cute little reminder of happier days ahead! We got inspired by this post.
10. Coffee Shop Keychain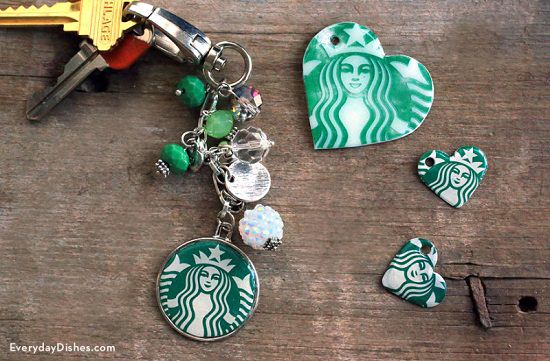 Coffee house tees and coffee house mugs are all too mainstream, don't you think? Enter coffee house keychains– smart, sassy and unbelievably cheap.
11. DIY painted leather keychain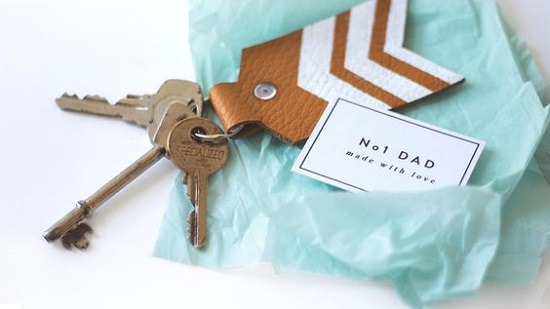 Considering how difficult it is to handcraft something for the man you love, sheknows came up with this adorable idea. It will surely surprise anyone.
12. DIY Leather Heart Key Ring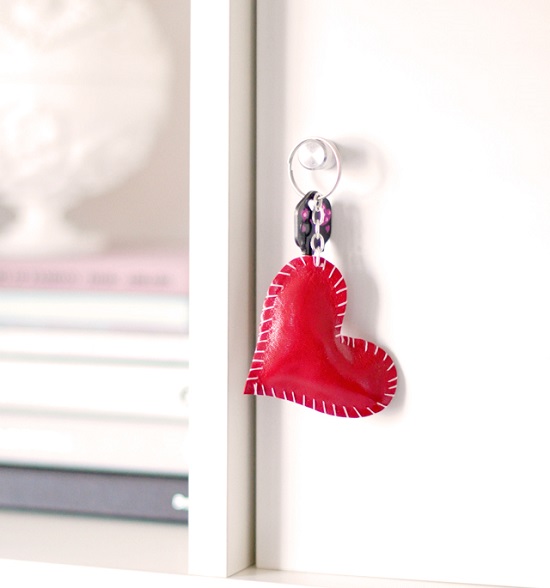 Who knows this plumped-up leather heart keyring might hint your partner to up his Valentine game this year! For the DIY, click here.
13. DIY Gold-Accented Leather Feather Keychain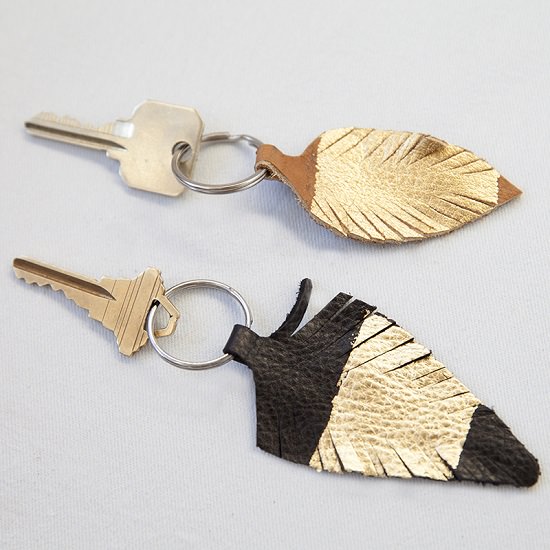 Masculine and pretty, this leather keyring is an excellent way to class up an old tote bag. Get the directions from here.
14. DIY Cord Organizer Key Chain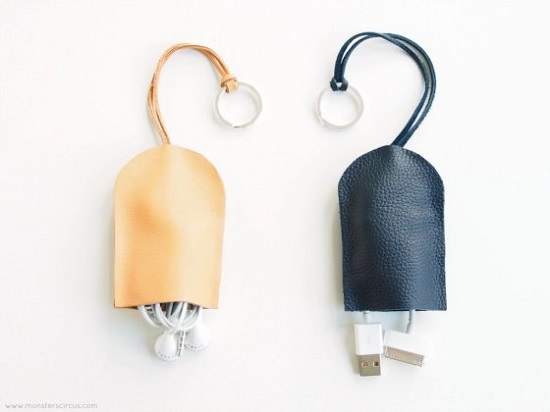 Anyone who hates having to de-tangle their charging cords and earphones will love this problem-solving keychain idea. Here's the detailed tutorial.
15. Felt forest friends keychains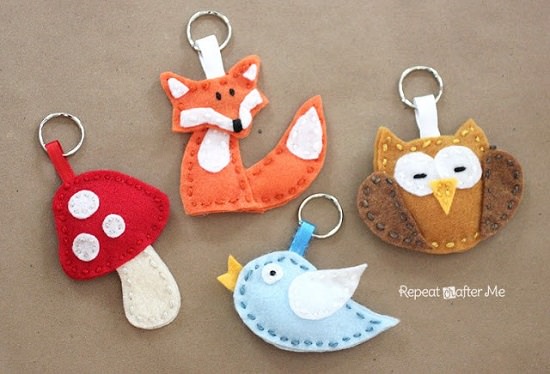 Making keychains that look like cute woodland creatures? Now that's a fun idea for a constructive weekend with the kids. Get guidance from this post.
16. Leather Mustache Keychain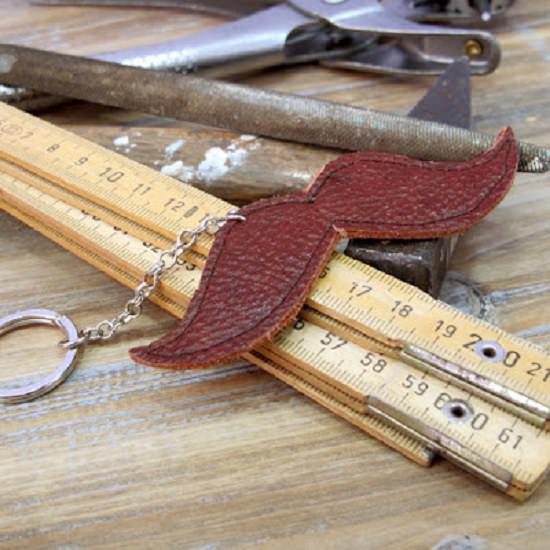 This adorable keychain is suitable for all the men in your life- from your 26-year old beau to your 56-year old dad. Here's how you can make it.
17. DIY Pom Pom Keychain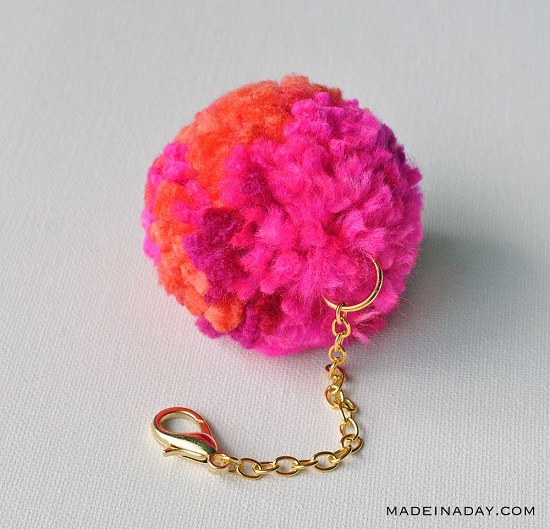 Adding color to your keychains has never been easier! Check the article here for the tutorial.
18. Personalized Beaded Keychains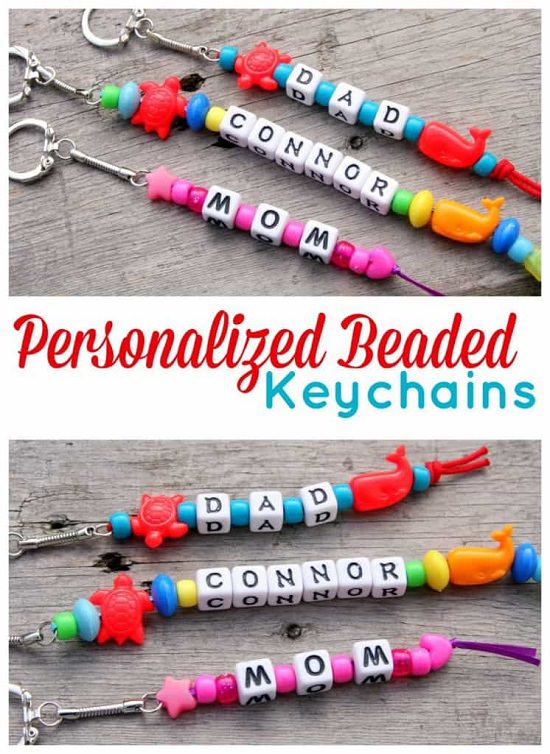 Giving these beaded keyrings in place of friendship bands is a unique way to celebrate this everlasting bond. Know more here.
19. DIY Fabric Chapstick Key Chain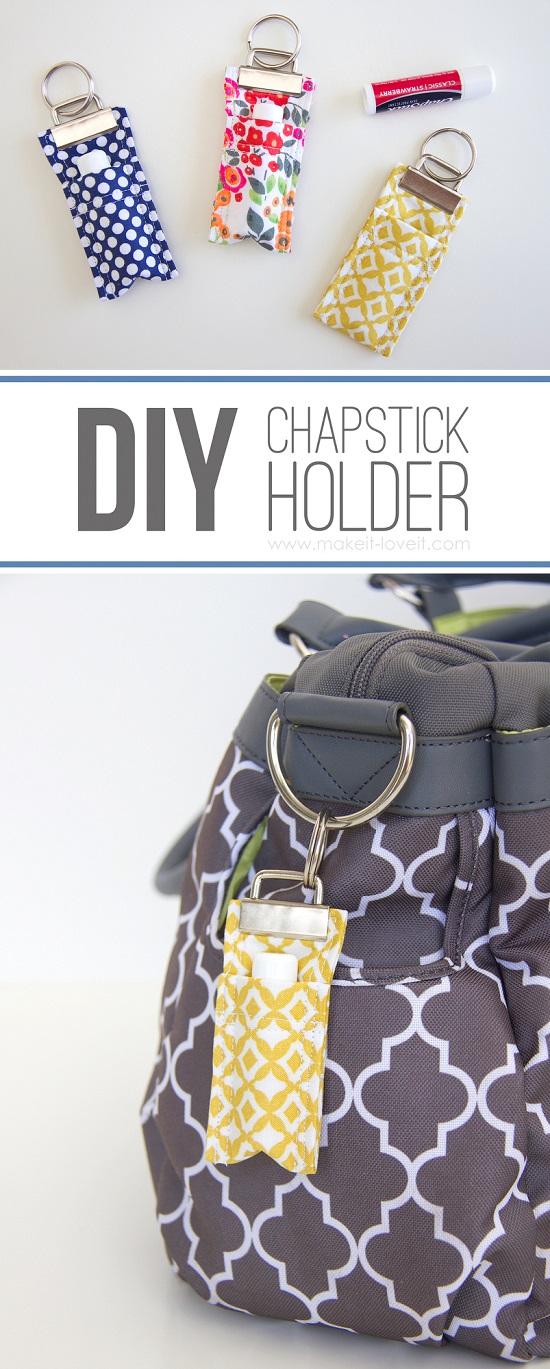 Keys and chapsticks have one thing in common- they both get easily lost. That is why you need this DIY to ensure you have these elusive little suckers in place.
20. Glitter Heart Key Chain DIY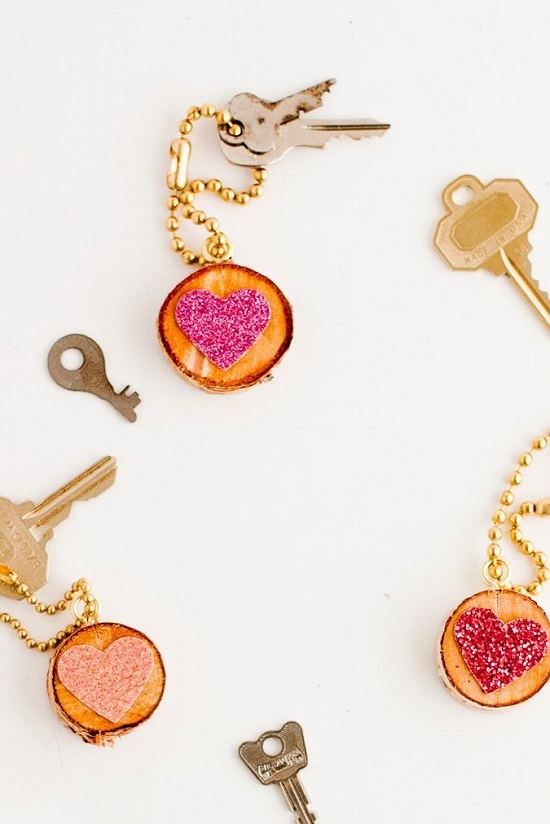 Glittery hearts on wooden discs strung by metal clasps will add sparkle to your handbag. Get instructions from here.
21. Monogram
This is the DIYer's version of the costly customized keyrings that never go out of style. We found it here.
22. DIY Glass Orb Keychain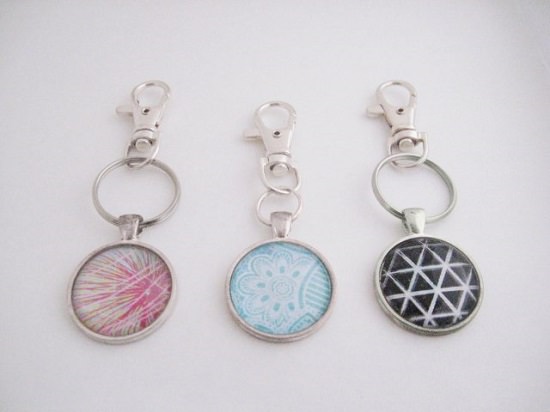 Stick your favorite template on glass orbs to create dreamy keychains that evoke interest wherever they go. See this DIY for the instructions.
23. DIY Macaron Key Chains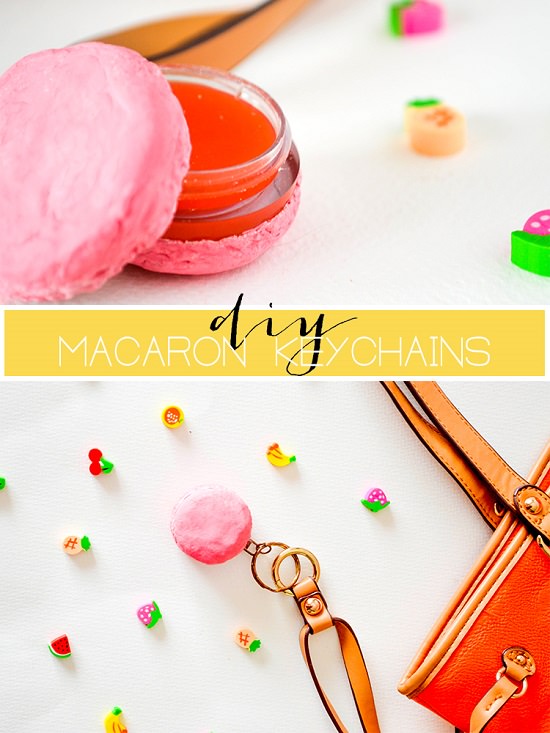 Feminine yet functional, macaroon keyrings are perfect for shattering the bimbo perception. Click here for instructions.
24. Button Cluster Key Ring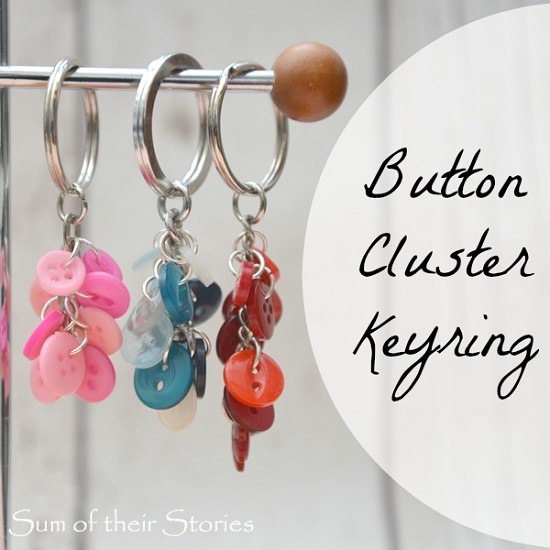 We all love colorful keyrings that make a pleasant sound, right? Make your own with these instructions here.
25. Little rainbow fish Key Chain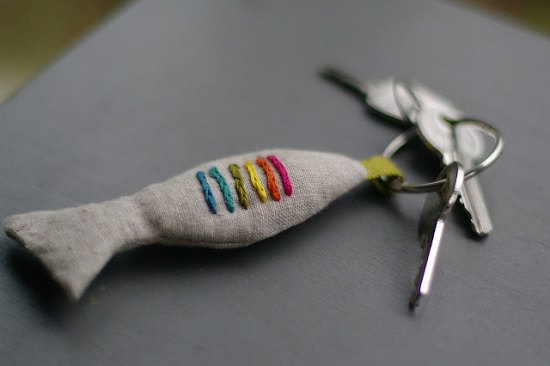 This little fish will make it easier to grab your keys in the vast sea of your handbag. The step by step tutorial is here.
26. Leather Conversation Heart Key Chain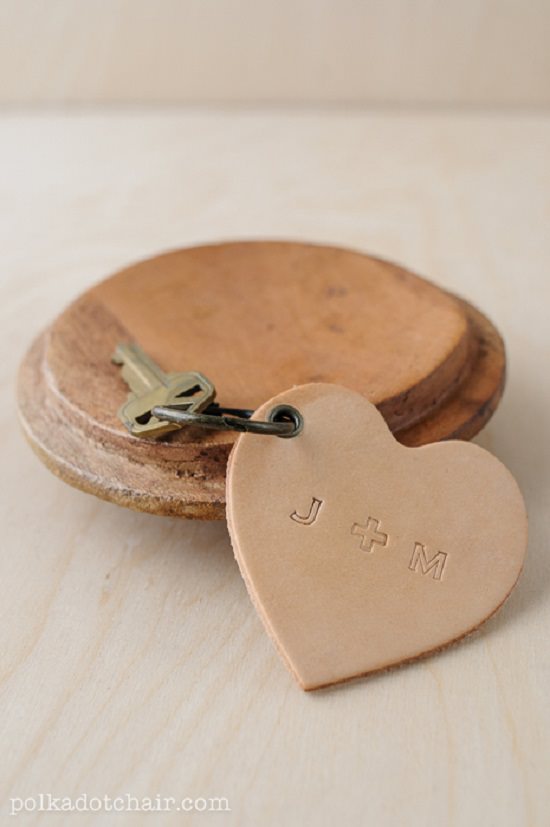 The feel-good factor of these personalized leather heart keychains is hard to miss. Get the directions here to make it.
27. Retro Camper Keychain
This craft involves the one thing that all DIYer loves- Perler beads! The complete tutorial is here.
28. Birthplace Map Key Chain Charms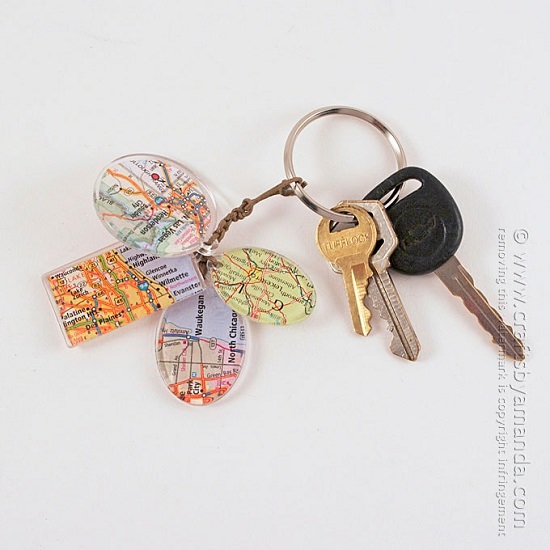 Marking your fiance's birthplace or his favorite destination in a keychain is a unique way to show how much you care. Want to know how to make it? Click here.
29. Easy To Decorate Wooden Key Chains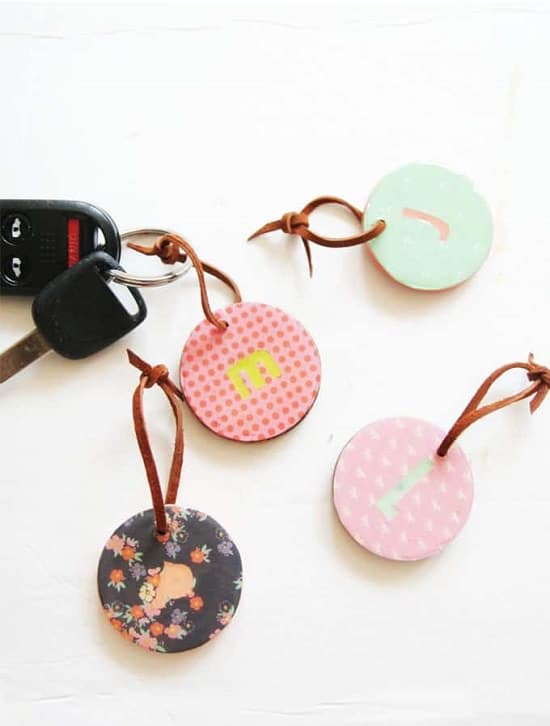 What we like about these wooden keychains is that they are easy to customize in such a way that no two will be alike. Simply follow these instructions.
30. DIY Keychain From A Soda Can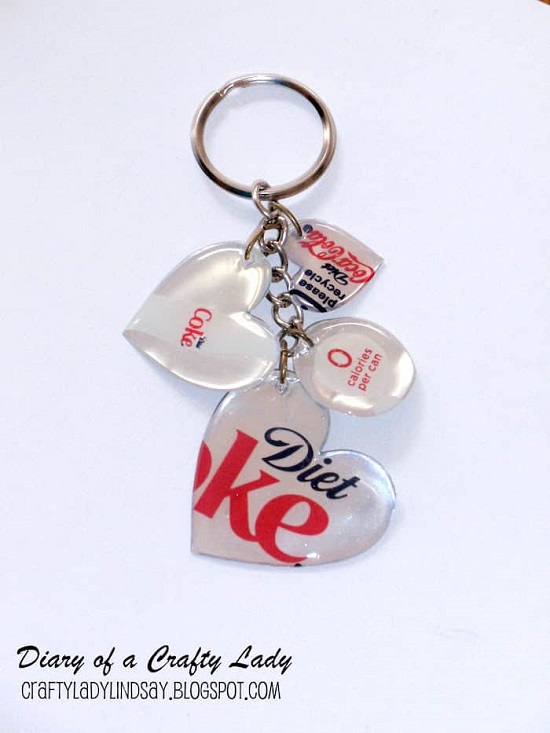 Owning this cool keychain is like announcing your coke addiction to the world. Get the details here.