If you are looking for a creative and thoughtful gift idea for your closed once, these DIY message in a bottle ideas are sure to win your heart!
1. Sending Messages In Bottles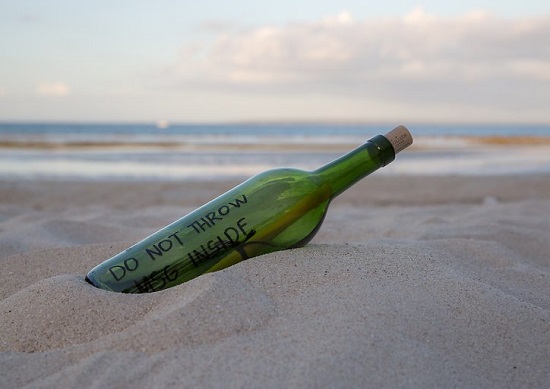 The idea of sending messages to unknown recipients thousands of miles away and the eagerness of getting a response are sure to tempt you into making them on your next beach holiday. Visit wikihow for this DIY message in a bottle tutorial.
2. Message In a Wine Bottle Guest Book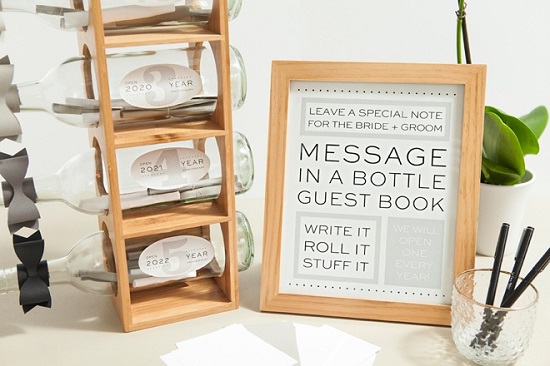 Collect pearls of wisdom and loving messages from guests with this stylish guest book idea that even adds character to your living room. Get more details here.
3. DIY Message in Bottle Valentine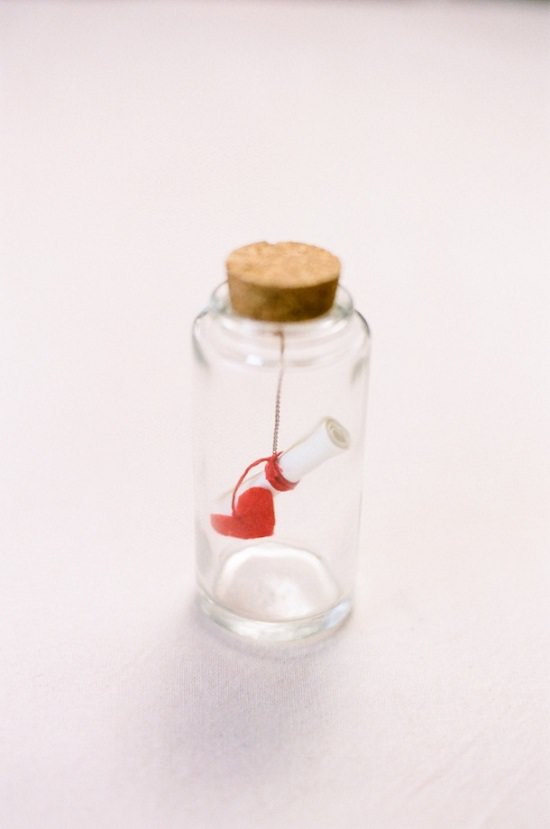 This cute, travel-friendly pack of your love is something that is sure to evoke smiles and tears this Valentine's Day. Here's the DIY!
4. DIY Tiny Message/Photo In A Bottle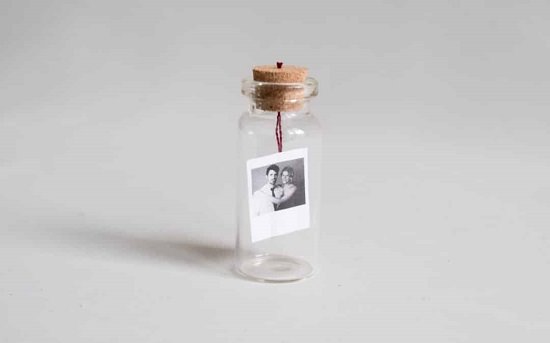 This message in a bottle idea is probably the cutest and easiest way ever to preserve precious memories of good times. Check out this DIY for instructions.
5. DIY Message In A Bottle Party Favors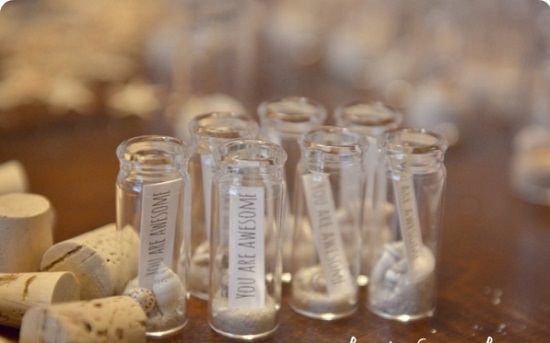 This cute little message in a bottle idea is perfect as trinkets to give away at a beach-themed wedding party. The step by step tutorial is here.
6. Easy Message In A Bottle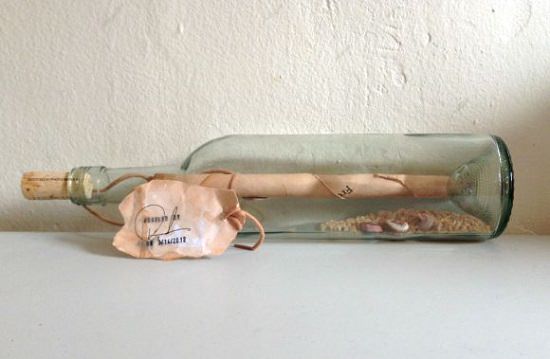 This in-depth tutorial of making a message in a bottle gift is something you'd want to curl up with on rainy recession days. See the instructions here.
7. DIY Message In A Bottle Advent Calendar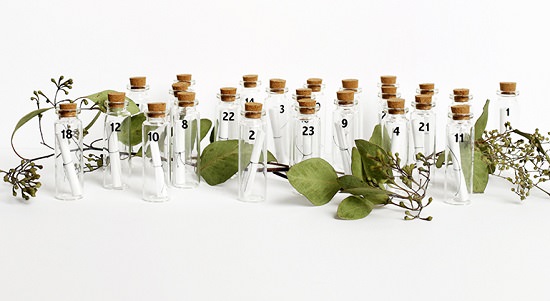 Here's a fun little calendar to decorate your shelf with, and even save year after years.
8. Message in a (Repurposed) Bottle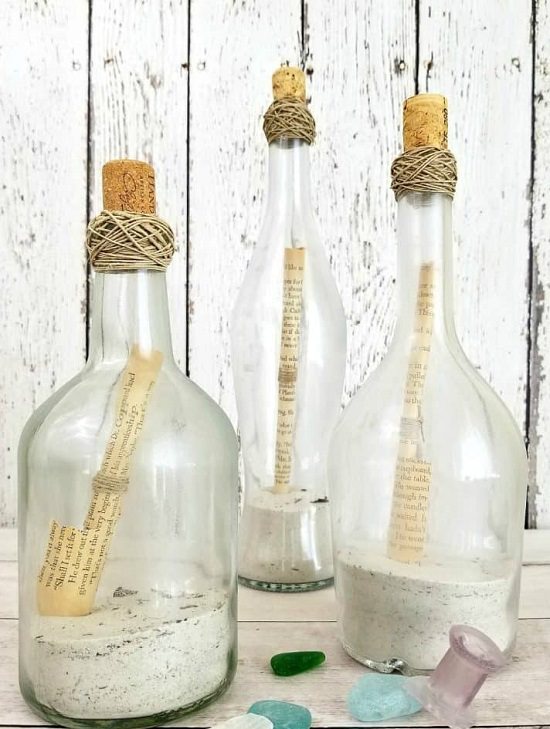 Confer a dreamy, decorative touch to wine bottles with some glass spray and your favorite cleaner. Check this post for the details.
9. DIY Message In A Bottle Necklace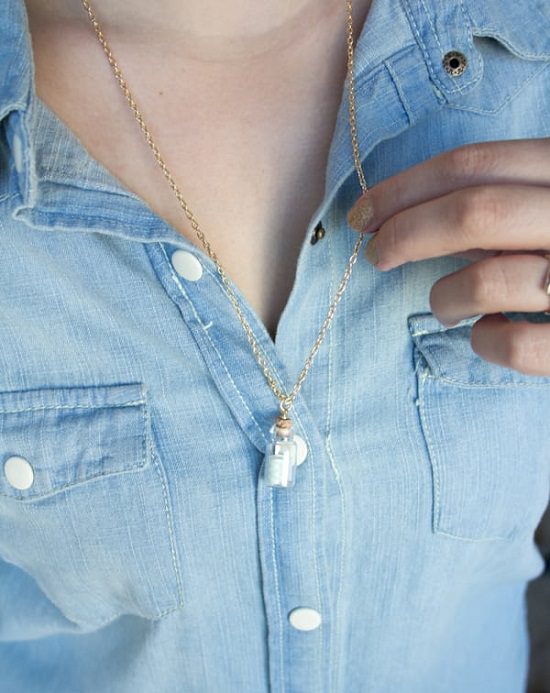 If you want your beloved to keep your sentiments close to heart, gifting them this message in a bottle pendant is an excellent way to go.
10. DIY Message in a Bottle & Aging Paper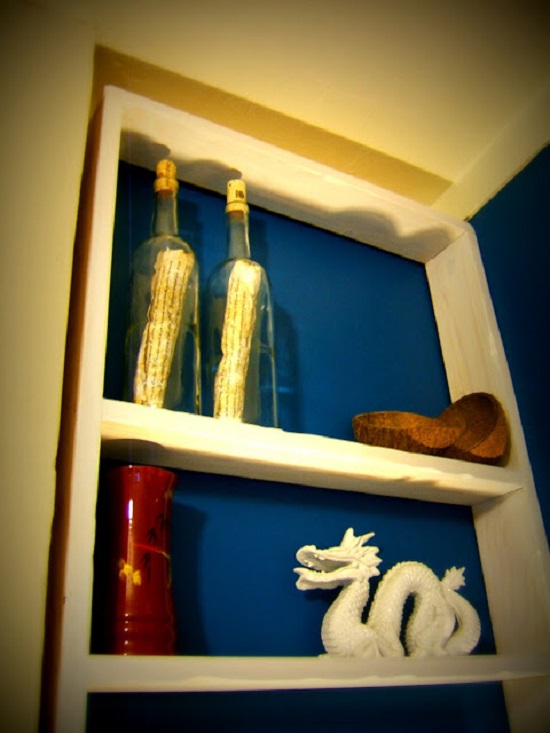 Aged with the help of coffee grounds, these message in a bottle add a nice vintage touch to the home. Click here for the DIY
11. Handmade Message in a Bottle Valentines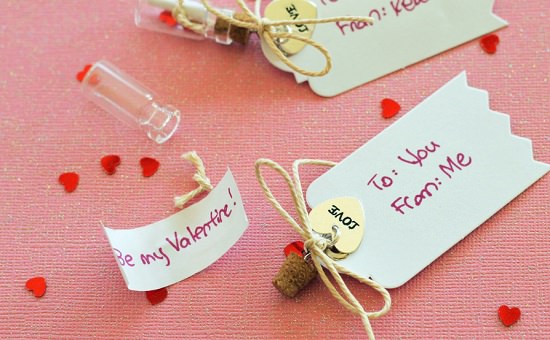 These Message in a bottle pendants make fun and satisfying gifts that also speak volumes of your creativity. We got the inspiration from here.
12. DIY Floating Message in a Bottle for the One You Love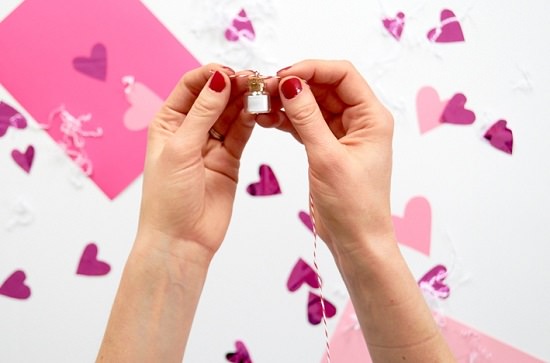 Adding a floating message to tiny bottles is a nice spin-off from the regular love letter staple accompanying Valentine's Day. Visit curbly for the DIY.
13. Message in a Bottle Simple Christmas Ornament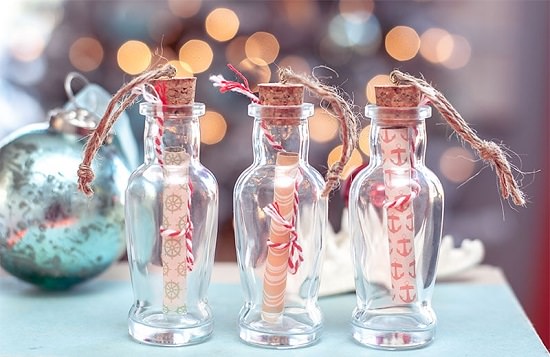 Amp up your Christmas decoration game with these festive-themed messages in bottle ornaments. Follow the instructions here.
14. Secret Message in a Bottle
Have a message reserved just for your special one? Here's an idea to keep it secretive!
15. Message In A Bottle: DIY Terrariums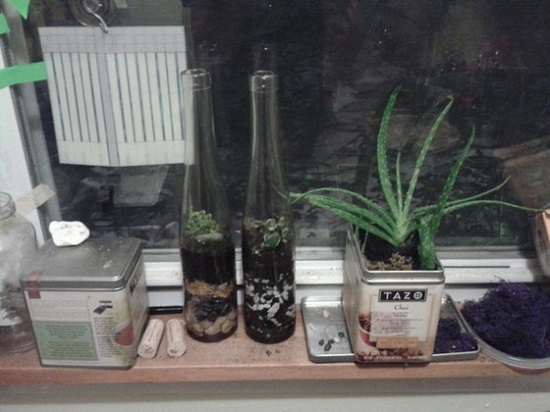 Bottling whole ecosystems with your private message really bring life and good vibes to your message in a bottle gift. To know more, click here.
16. Bridal Favors: Message in a Bottle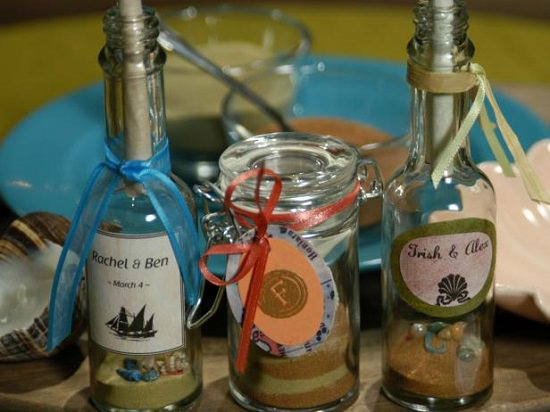 Here are simple directions for wedding favors which your guests and relatives will surely remember you for!
17. Message in a Bottle Wedding Favors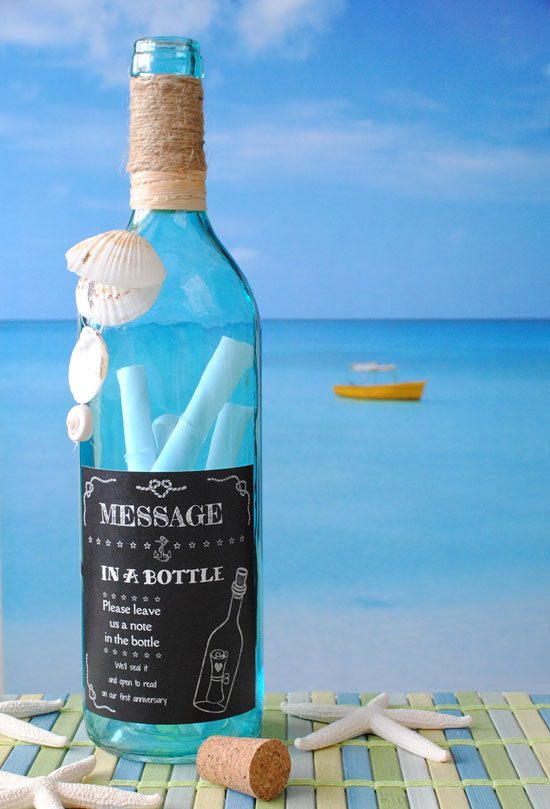 This message in a bottle idea by bottleyourbrand embodies the classical chalkboard theme with nautical vibes, making it perfect as outdoor wedding party favors or accent pieces.
18. Message In A Bottle For The Beach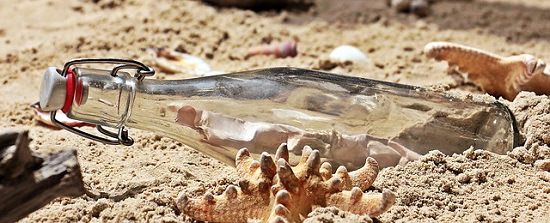 Put your secrets in bottles and watch them float away- Now isn't that a fun activity to do on the beach. The steps are here.
19. Message in a Bottle Keychain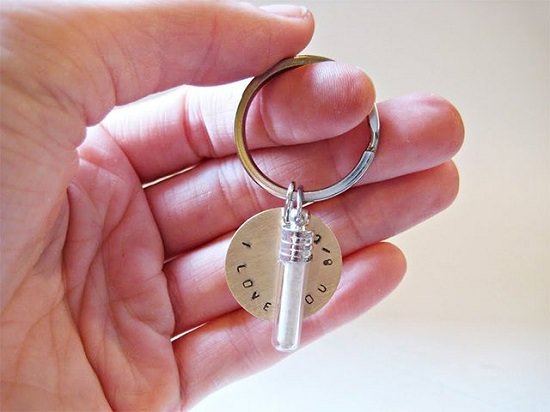 Carry the healing touch of sweet messages everywhere you go with this message in a bottle keychain that creates lovely accents on your tote bag as well.
20. DIY Message In A Bottle Pendant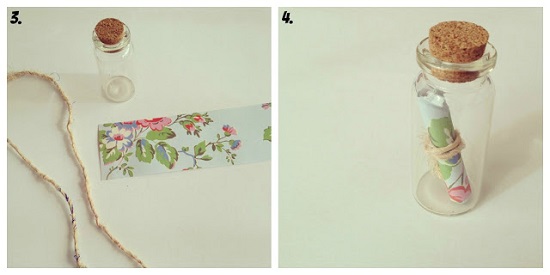 The only risk in the making of these messages in a bottle is that you are often tempted to keep them for yourselves. Get the directions from here.
21. Valentine Message in a Bottle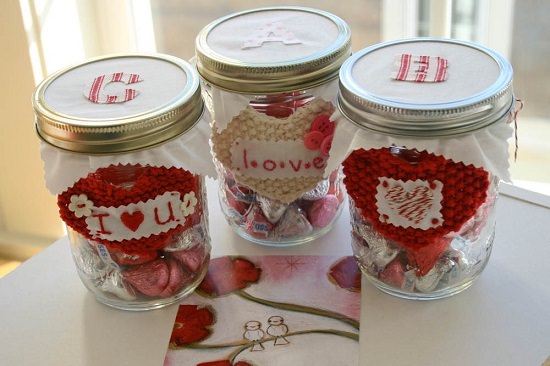 This complete Valentine package with a love note and candy treats makes a heartwarming gift to your beloved. Get the instructions by reading this article.
22. Message/Photo in a Bottle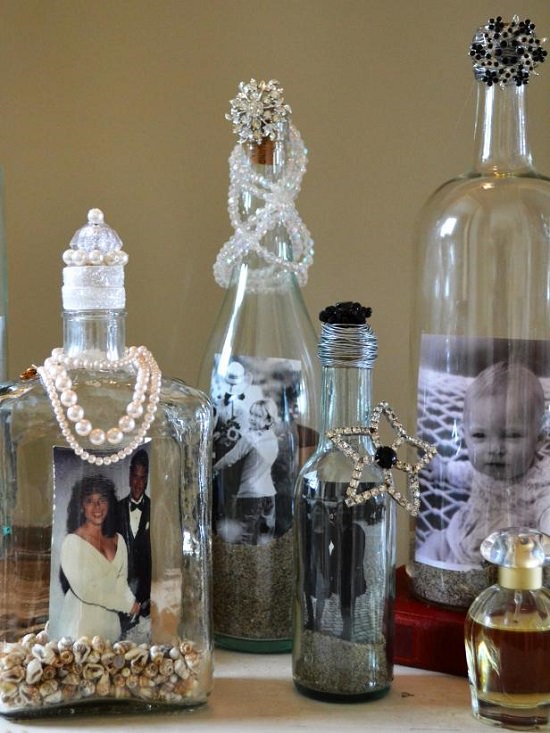 If you want to surprise your partner with a thoughtful, homemade gift, consider this DIY idea with photo, you can also include a message on the back of the photo. Here is the detailed tutorial!
23. Valentine Message Gift

Surprise your beloved with this gentle reminder of your love- a message in a bottle complete with rose petals and potpourri. The video tutorial is here.
24. Necklace Message Bottle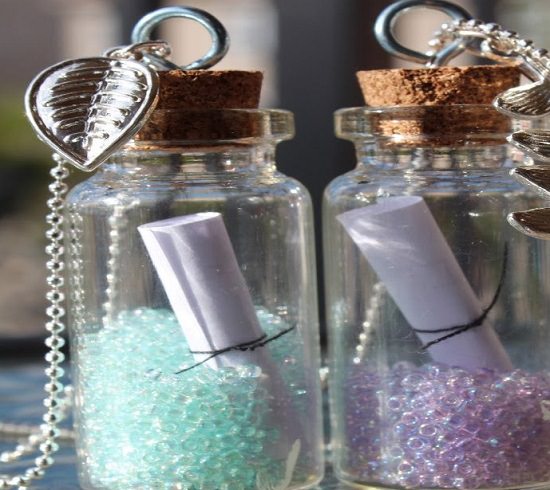 Even if wearing bottle necklaces is not quite your style, they still make adorable little keepsakes to gift someone you love. See this video tutorial to make it.
25. Wedding Favors Message In a Bottle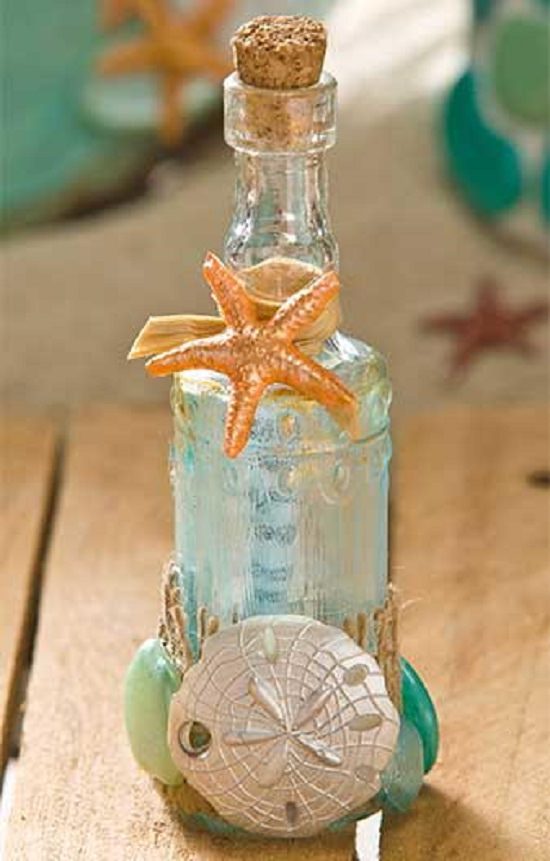 This message in a bottle party favors exudes a beachy vibe that can be further customized by adding sand and seashells.
26. Party Favor Message Bottle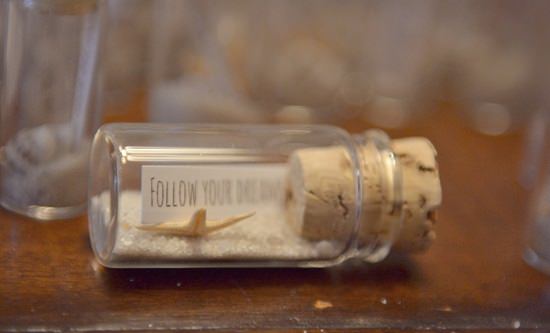 DIY message-in-a-bottle favors are a cinch to assemble and are a refreshing change from the candy loaded bags given after every party. Check out this DIY for steps.
27. Pirate Birthday Party Message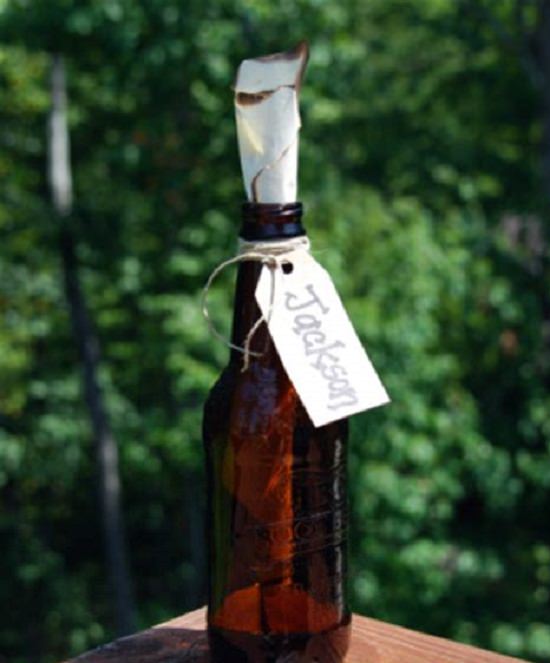 The sleek sheen of root beer bottles make them a worthy holder for beautiful messages, and this DIY is a fun way to put them to use.