From simple to intricate designs, these wonderful Pondless Waterfall Ideas are great for spicing up any backyard, patio, or yard!
Want to enjoy the visual appeal of a waterfall without the hassle of maintaining a pond? Pondless Waterfall Ideas are the perfect solution.
Read the Beautiful DIY Container Water Fountain Ideas
---
Pondless Waterfall Ideas
1. Backyard Pondless Waterfall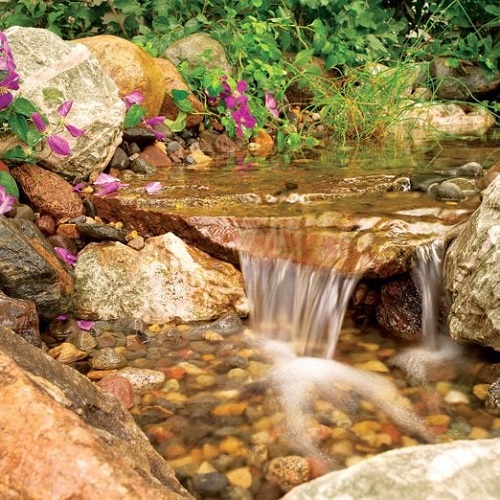 Gather field boulders, waterfall pump, gravel, sewage basin, pond liner, and wheelbarrow to build a pondless waterfall feature. Hop to this detailed tutorial for more info.
2. Pondless Waterfall Style Water Feature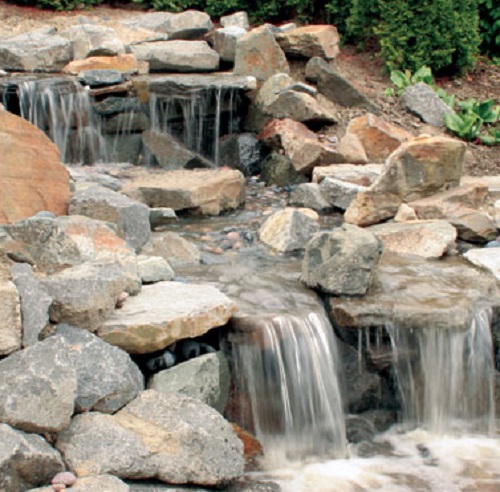 Learn how to build a pondless waterfall-style water feature in your patio or backyard in this step-by-step guide. With patience, DIYing skills, and some supplies, you can complete this project.
3. DIY Backyard Pondless Waterfall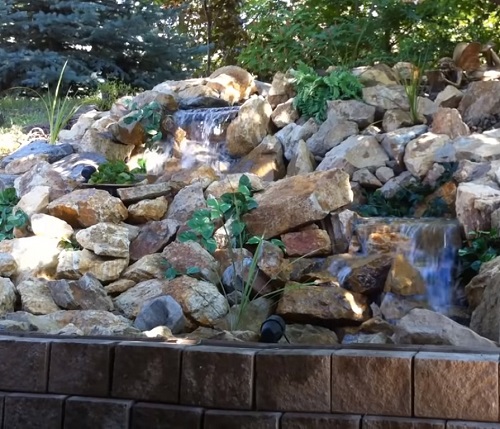 Instead of hiring a professional to build a visually appealing pondless waterfall in your backyard, use this video to make one yourself. As this setup is pondless, it doesn't become a breeding ground for mosquitoes and other bugs.
4. Pondless Waterfall With Colorado Moss Rocks and Water Lilies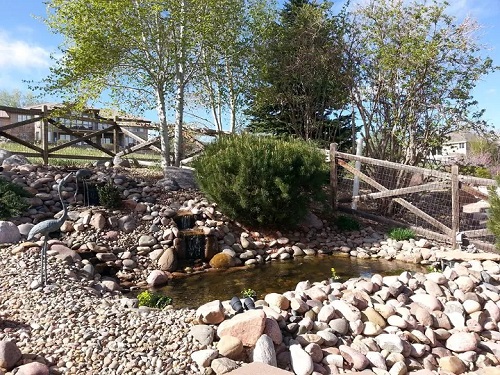 Adorned with Colorado moss and water lilies, this pondless waterfall is a mesmerizing focal point for any landscape. Go through this article from Hometalk for the details.
5. Pondless Waterfall with a Stream and Greenery
Don't have any idea how to build a pondless waterfall with a stream? Simply check out this informative article. This setup has a hydro chamber that stores all the water, eliminating the need for a pond.
6. DIY Landscaping Outdoor Pondless Waterfall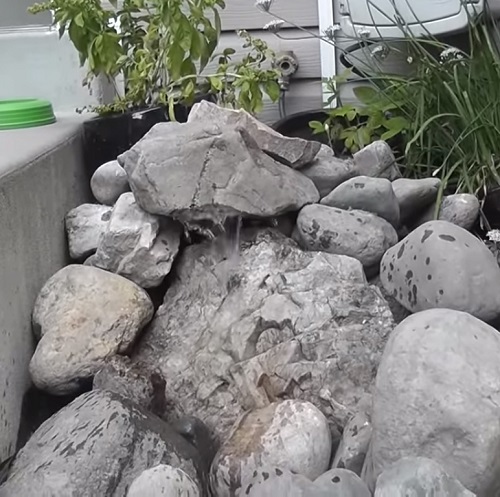 This YouTube video shows how to build a wonderful landscaping pondless waterfall for outdoors on a budget. Gather a pump, pond liner, gallon bucket, and a small bucket for this project.
7. Patio Pondless Waterfall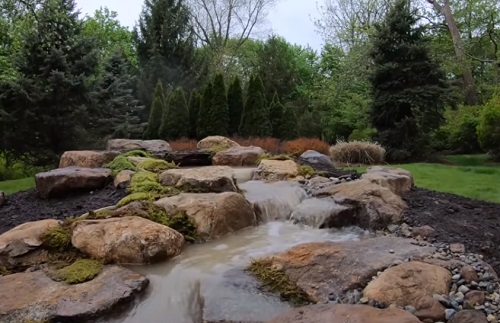 Elevate the aesthetic appeal of your ugly patio or yard with this pondless waterfall feature. Simply go through this easy-to-understand video tutorial for more info.
8. Pondless Waterfall Under 10 Hours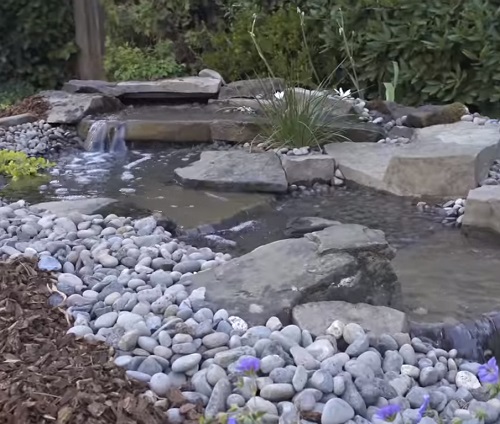 You can build a fantastic pondless waterfall feature in your yard in less than 10 hours with a few supplies. Want to know more? Check out this visual tutorial for more information on this project.
9. DIY Small Backyard Pondless Waterfall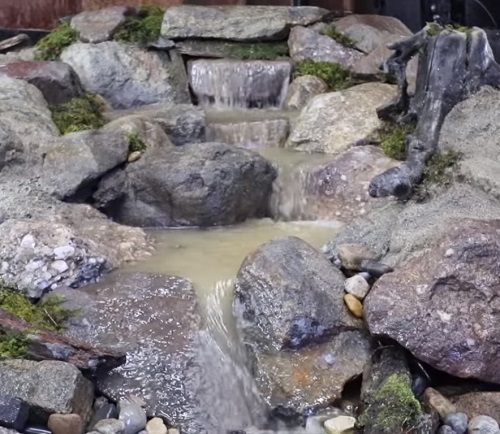 Find out how to construct a 6′ long x 2′ high small backyard pondless waterfall. It's an excellent addition to the pondless waterfall ideas.
10. 15-Foot Pondless Waterfall (One Day Build)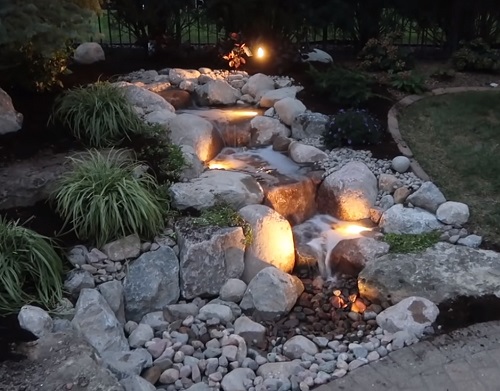 Want to build an eye-grabbing pondless waterfall feature on your property in a day? This YouTube video is only for you. You can install some light fixtures to add more charm.
Here are the Best DIY Indoor Water Fountains