Check out these DIY Container Water Fountain Ideas to create one for yourself in lack of space and enjoy the peaceful sound of water.
1. Tiered Flower Pot Fountain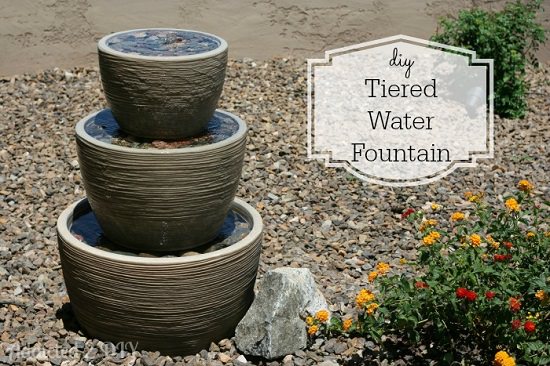 We found this minimalistic and calm DIY water fountain here made from several dollar-store pots, water pump, and a few stray rocks.
2. Tiny Egg Fountain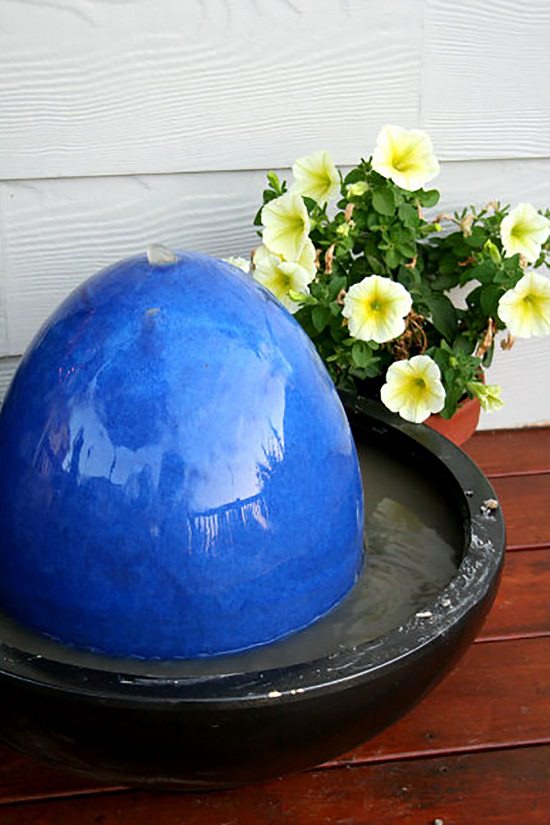 This miniature water fountain is a great way to create an attractive focal point for your deck or patio; you can also keep it on a tabletop. Get the tutorial here.
3. Blue Planters Waterfall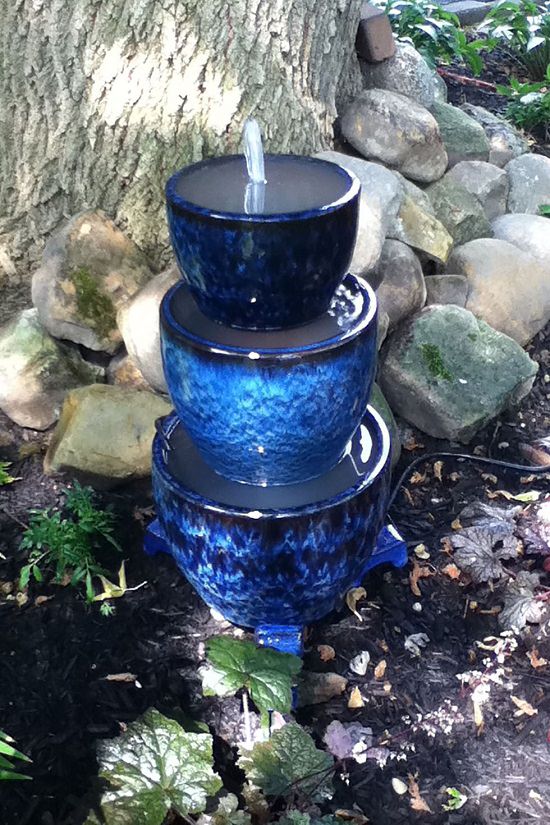 Add a pop of color to your garden with this dazzling blue tiered fountain. Here's the DIY.
4. Tea Pot Fountain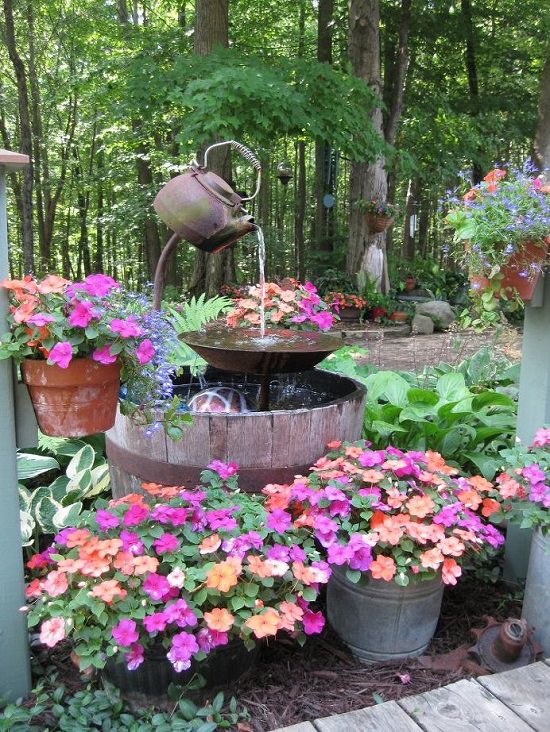 Made with simple kitchen essentials, this unique fountain is a great way to add a whimsical touch to your garden. Visit hometalk for details.
5. Leaning Flower Pot Fountain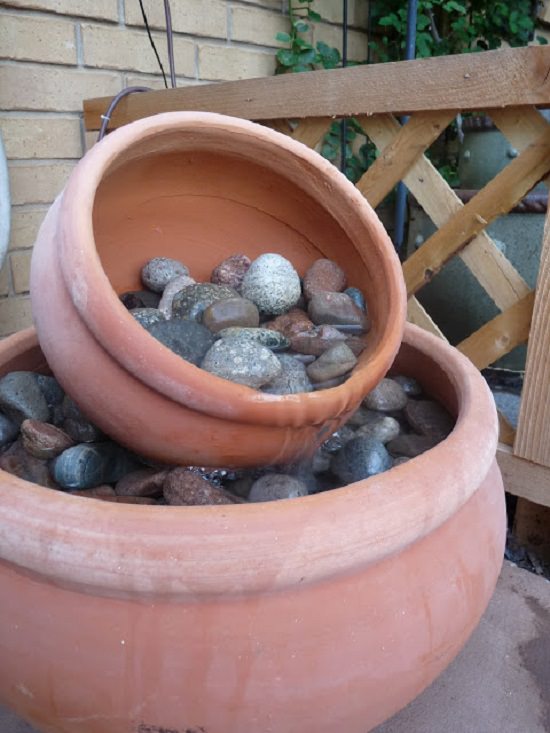 This tipsy tiered fountain can be placed anywhere, in your porch, backyard and even a balcony. Plus it's an excellent way to infuse a new life in old flower pots. Get the tutorial here.
6. DIY Bamboo Water Feature Container Fountain
Pebbles and bamboo torch come together to create a Zen look, amplified by the serene sounds of trickling water. Here's the DIY.
7. Large Planter Fountain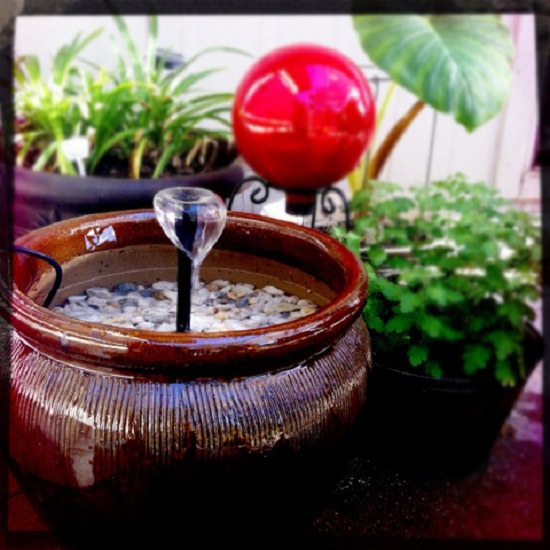 This standalone giant planter fountain is a boon for all of us who are lazy to create those fancy tiered fountains. Get the directions here.
8. Ceramic Container Fountain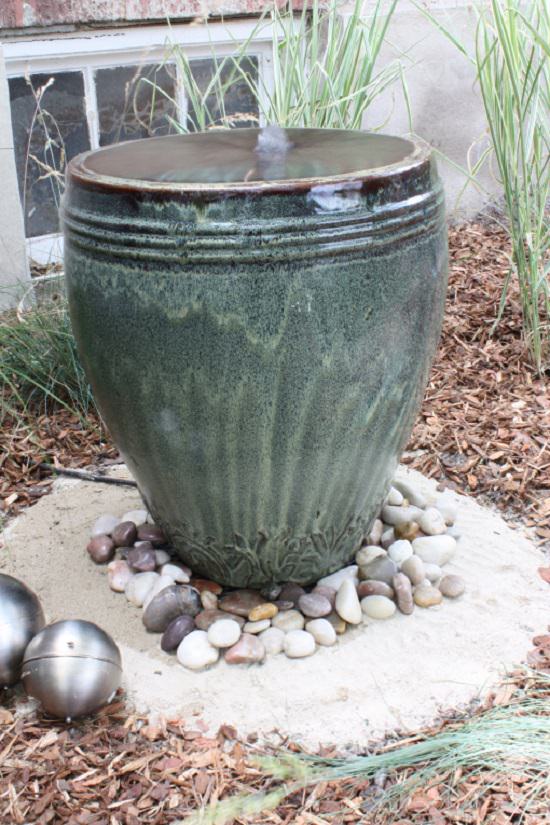 Prop this ceramic planter in the stingiest part of your garden for an instant makeover. The detailed post is here.
9. Bubble Fountain in a Pot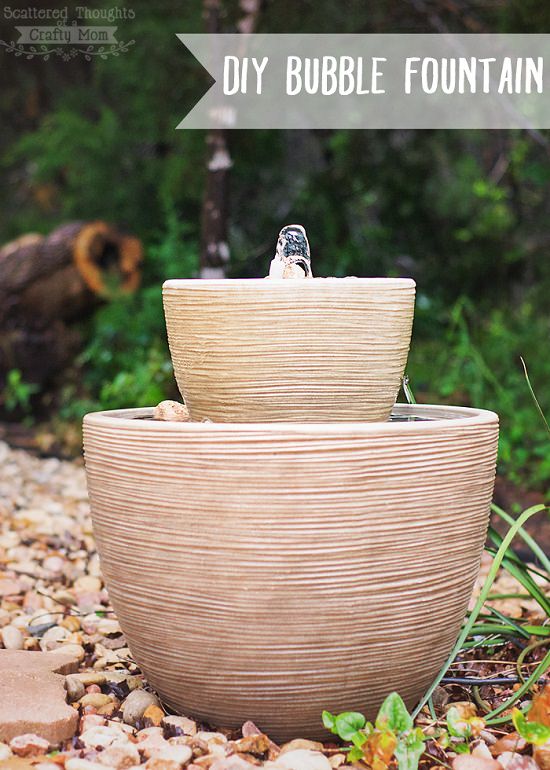 This waterproof fountain is a hit among contemporary-garden lovers. Also, it's a nice addition to an architectural landscape design. Know more here.
10. DIY Terra Cotta Clay Pot Fountain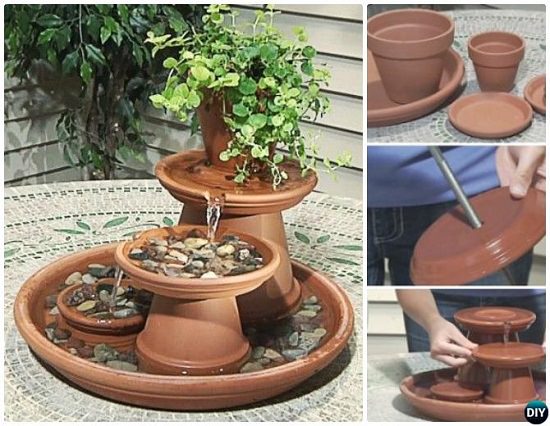 Stacking together terracotta saucers and pots gives you this stunning fountain arrangement guaranteed to work in any setting, casual or formal. Visit DIY How To to learn more.
11. DIY Fountain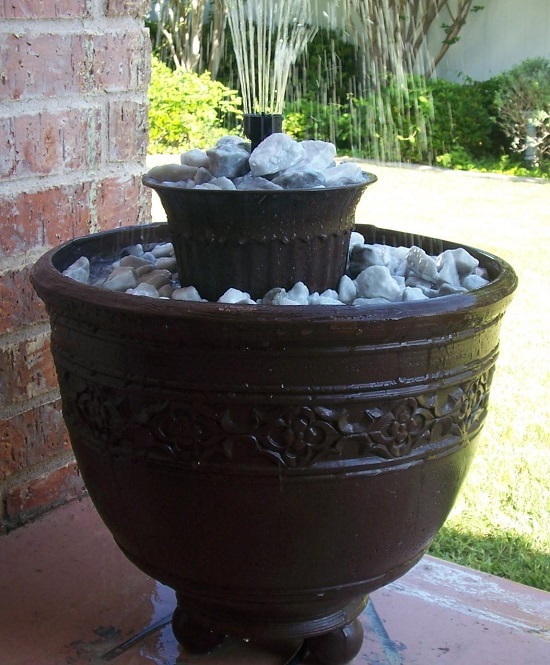 This solo eye-catcher is a compact way to get the tranquil, traffic-drowning sounds of water in your garden. Here are the steps in details.
12. Watering Can Container Fountain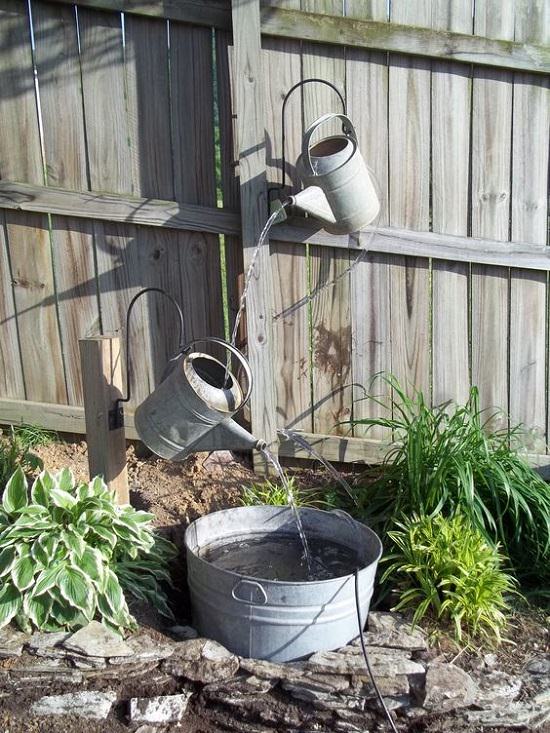 Made from recycled cans and a wash bin, this chic water fountain is just what you need to put up a rustic show in a country garden. Replicate this project from here.
13. Unique Solar Container Fountain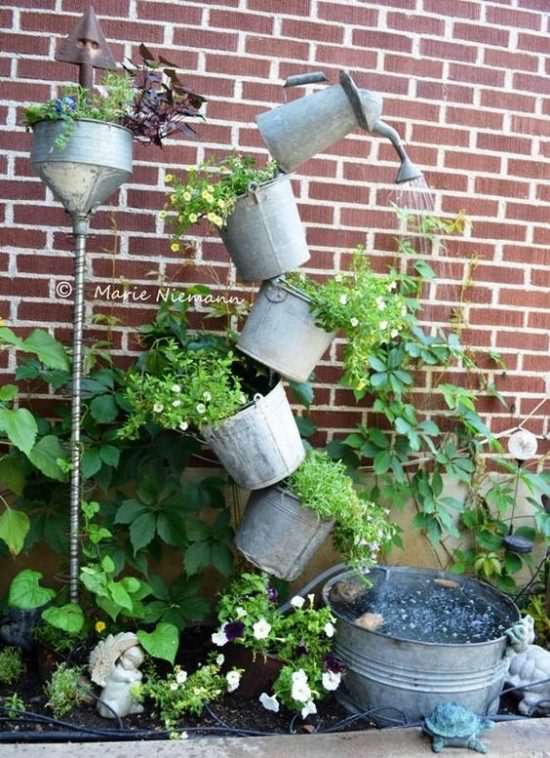 This leaning array of watering cans is actually powered by a solar pump. Also, the brass head at the start serves to stem the flow, gives you more control over the sounds of water. We got the inspiration from this post.
14. Two-Tier Patio Water Fountain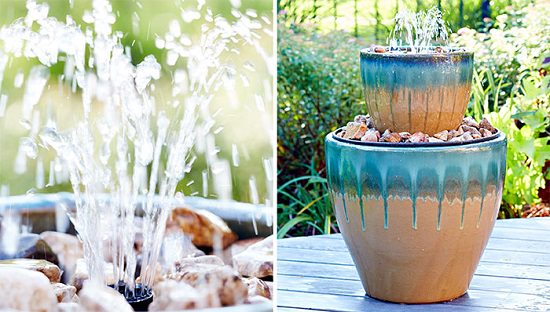 Create this babbling water fountain to infuse color and serenity to your outdoor space. Visit Lowes to check out the tutorial.
Also Read: Indoor Water Fountain Ideas