Pine-Sol is a multipurpose cleaner, known for its disinfectant qualities. But does pine sol kill mold and how must you use pine sol to kill mold.

Mold, found in different colors, is a fungus that thrives in a moist and warm climate. It's important to get rid of them as soon as possible because exposure to the spores released by it can cause serious health issues to kids and people with respiratory disorders.
What Is Pine Sol?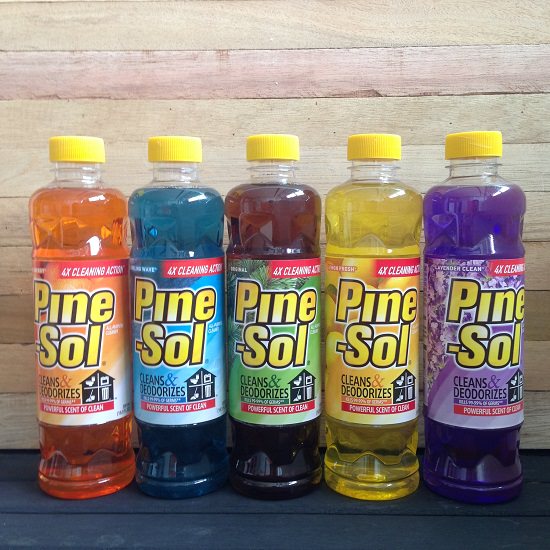 Pine-sol is an all-purpose cleaner that works excellently on both hard surfaces and in the laundry as well. It has pine oil as an active ingredient and hence the name comes 'Pine-Sol.'
How to Prevent Mold?
Follow the below mold prevention tips to inhibit future infestation of molds in your house.
Mold develops where there's a lot of moisture. That's why it's vital to use dehumidifiers and keep an eye on humidity levels.
Always open the window of the bathroom to prevent moisture.
Mop the bathroom walls thoroughly every time after a bath.
Dry your wet clothes to avoid the development of mold.
Use exhaust fans to maintain proper ventilation all around the house.
Vacuum and dust your home on a daily basis to remove the tiny mold spores.
Repair the leaks of pipes, faucet, taps, and appliance, as it can cause mold to grow.
Does Pine Sol Kill Mold?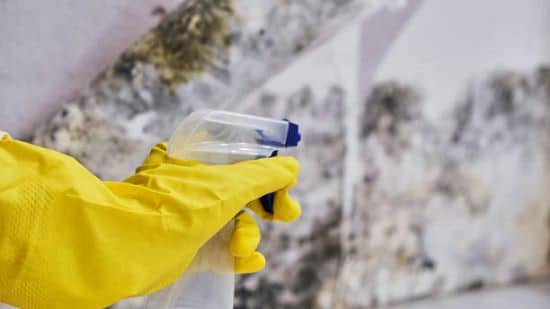 Pine-Sol will definitely kill molds effectively because of its disinfectant properties. Pine-Sol is designed to disinfect hard surfaces and clothes too. Just follow the below ways to get rid of mold for good.
How to Get Rid of Mold?
Try the below hacks to eliminate them entirely from your house.
1. DIY Hard Surface Mold Removal Remedy
Supplies
Two Tablespoons of Original Pine-Sol
One Cup of Warm Water
Mixing Bowl
Empty Spray Bottle
Small Funnel
Soft-Bristled Brush
Directions
Pour two tablespoons of pine-sol along with one cup of warm water into a bowl and mix them well.
Now, empty the resultant mixture into a spray bottle using a small funnel.
Shake well and spritz it on the mold affected hard surface, leaving it for 10-15 minutes.
Once it's done, spray a sufficient amount of this solution and scrub the area with a soft-bristled brush until the spots of mold fade away.
After that, wipe it off with a damp sponge.
Redo this process daily until the mold disappears.
2. DIY Carpet Mold Removal Remedy
Supplies
Two Tablespoons of Pine-Sol Disinfectant
One Cup of Warm Water
Empty Spray Bottle
A Bowl
Small Funnel
Soft-Bristled Brush
Directions
Combine two tbsp of pine-sol and one cup of warm water into a bowl.
Transfer this liquid into an empty spray bottle and shake it well before its usage.
Now, spray a sufficient amount on the mold affected carpet area. Let it sit for 15-20 minutes.
After that, spray the solution once again and scrub the carpet area with a brush gently.
Once the mold is eliminated, wipe the area with a damp cloth.
Notes: 
Always wear a face mask, hand gloves, and goggles, while trying the pine-sol remedy.
Keep the area well-ventilated, during the trial of the above hack, to avoid mishaps.
After trying the above remedy, dry the area properly to prevent mold's further occurrence.
By trying the above pine-sol remedies, you will surely remove the mold from your house completely. If you don't have pine-sol, then Oxiclean is also useful to get rid of the mold.