Here's a detailed article about 10 Essential Oils For Chapped Lips, that rejuvenates your cragged and fissured lips more naturally and comfortably!
Why Do Lips Get Chapped?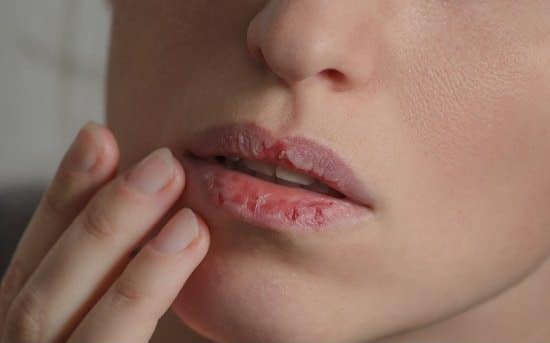 Chapped or Split lips are also known as Cheilitis Simplex or Common Cheilitis. In this condition, the lips become cracked, irritating, and painful. It's caused by cold weather, excessive licking of lips, frequent sun exposure, dehydration, infection, allergy, and due to certain medications. Like other skin areas, lips don't have 'Sebaceous glands' (Oil glands); that's why they require proper self-care to maintain moisture. This condition becomes more severe if left untreated.
Essential Oils For Chapped Lips
Direct application of essential oil on your skin can irritate. That's why it's necessary to dilute it with a suitable carrier oil to prevent any side effects. Here are some essential oils for chapped lips, that'll heal the inflammation and dryness in no time!
1. Rose Geranium Oil
Rose Geranium Essential oil is the essence of stems and leaves of the rose geranium plant. It has anti-inflammatory and healing properties that give you complete relief from split lips.
2. Lavender Oil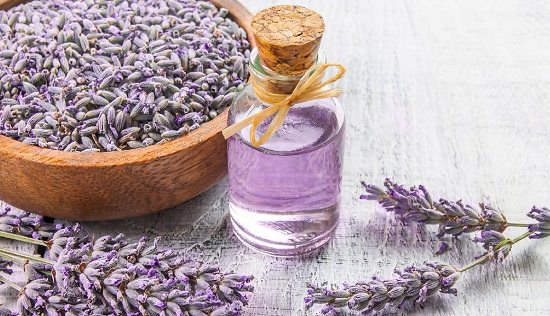 Lavender Essential oil is the best way to treat your dry and chapped lips. It's extracted from the lavender plant (Lavandula angustifolia). It has soothing and anti-inflammatory properties, that heals your cracked lips in no time. Combine a few drops of lavender oil with a carrier oil like coconut oil and apply it on your lips four times a day to relieve cracked lips.
3. Jasmine Essential Oil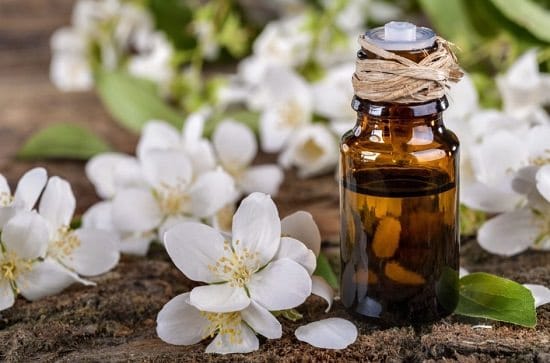 Jasmine oil has cicatrizant and moisturizing properties that soothes & heals your peeled lips. Furthermore, it's a natural disinfectant, working as a shield against infection on chapped lips. Dilute jasmine essential oil with a carrier like sweet almond or Jojoba oil to enhance its benefits.
4. Carrot Seed Oil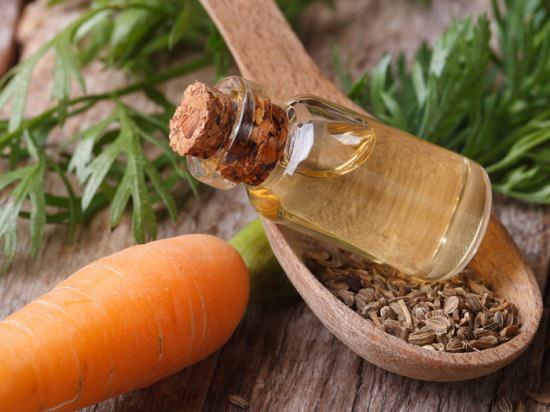 Carrot Seed Essential oil is obtained from the seeds of the 'Daucus carota' plant by steam distillation method. It has a Sun Protection Factor (SPF) of 35-40, which works as a shield against the harmful UV rays, thereby preventing your lips from becoming cracked and itchy. The carrot seed oil has antifungal properties, which protect your chapped lips from yeast infection. Furthermore, this oil has vitamin E and vitamin C properties.
5. Frankincense Essential Oil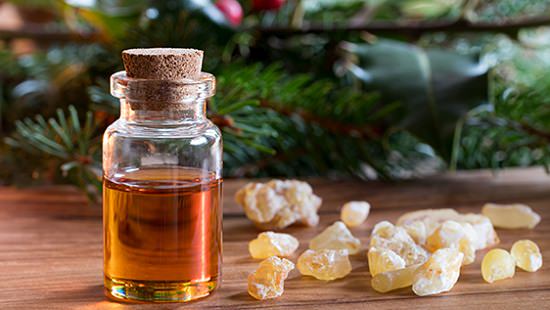 Frankincense Essential oil is a rich source of Limonene, that has anti-inflammatory and anti-fungal properties, giving you relief from split and itchy lips. Furthermore, it stimulates the growth of new cells, thanks to its cytophylactic quality. This essential oil is a natural lip moisturizer and conditioner, as well.
6. Chamomile Essential Oil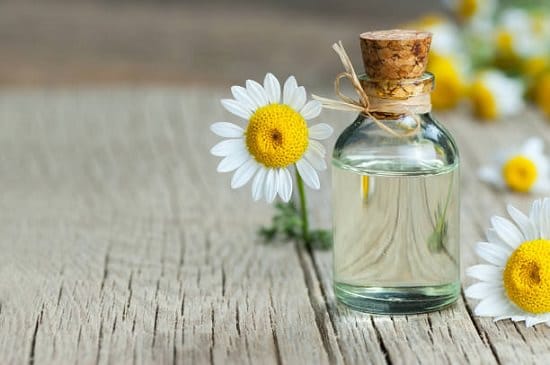 Chamomile Essential oil is extracted from the flowers of the Chamomile plant. It has anti-oxidants, helpful in eradicating free radicals, which causes split lips. Chamomile essential oil is known for its soothing and calming abilities. Furthermore, it has skin repairing, regenerating, and strengthening qualities, that's helpful in split lips.
7. Mustard Essential Oil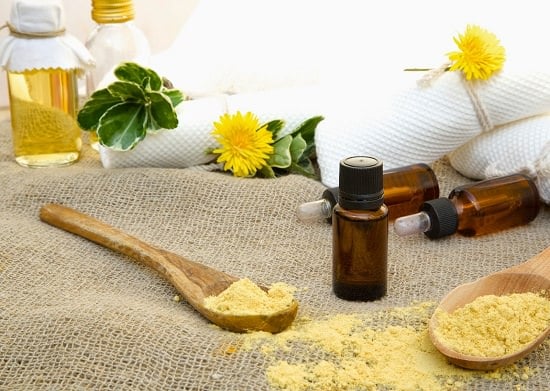 Mustard Essential oil contains Linoleic fatty acid, which has moisture retention and anti-inflammatory properties, giving you chapped free lips. It's a rich source of vitamin E that blocks harmful UV rays, thereby preventing dry and peeling lips.
8. Peppermint Essential Oil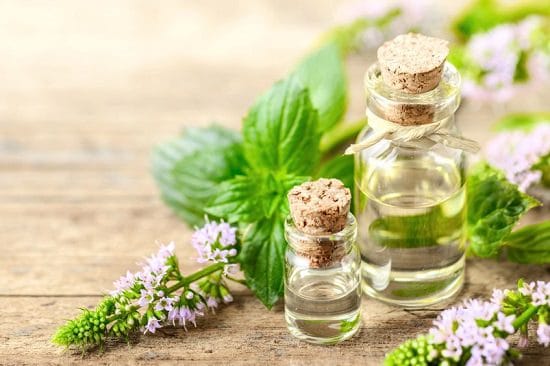 Peppermint Essential oil contains L-menthol, which gives cooling effect & improves the lips' blood circulation, making it soft and plumpy. It has analgesic property, giving you ease from split lips. Besides, this essential oil naturally moisturizes your lips because of its richness in omega-three fatty acids. Peppermint essential oil has vitamin C, protecting your lips' skin from sunlight damage.
9. Red Mandarin Essential Oil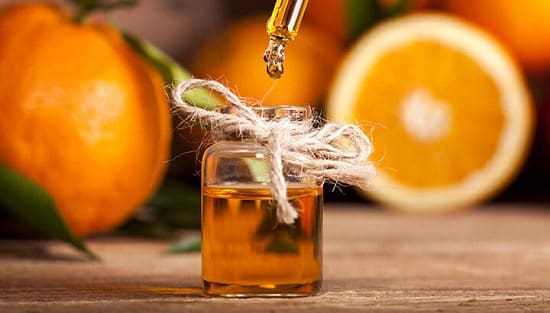 Red Mandarin oil is the essence of the fresh rind of the ripe mandarin fruit. It's a citrus oil that heals your dry and fissured lips. This essential oil is a natural disinfectant, preventing your chapped lips from harmful germs and bacteria.
10. Blue Tansy Essential Oil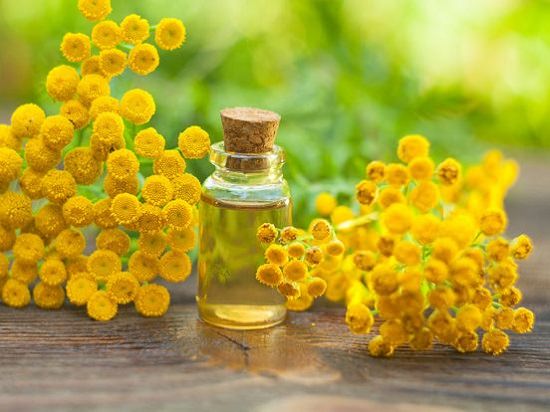 Blue Tansy Essential oil is beneficial for split lips. It has antibacterial & antifungal qualities that protect your lips from any infection. Also, this oil has anti-inflammatory components like sabinene and camphor, giving you complete ease from chapped lips.
Notes:
To dilute the above essential oils, always mix one-two drops of preferred essential oil with one teaspoon of carrier oil like jojoba, almond, and avocado oil.
Before trying the above essential oils, first, test it on an inconspicuous part of your body, to see if you are allergic to it or not.
We hope after reading the above Essential Oil For Chapped Lips, you'll easily deter the split lips in this winter season. Essential oils can even do wonders with skin lightening too!