End your kid-friendly Christmas project quest here and indulge them in making these fun and interesting DIY Christmas slime Ideas!
1. Christmas Slime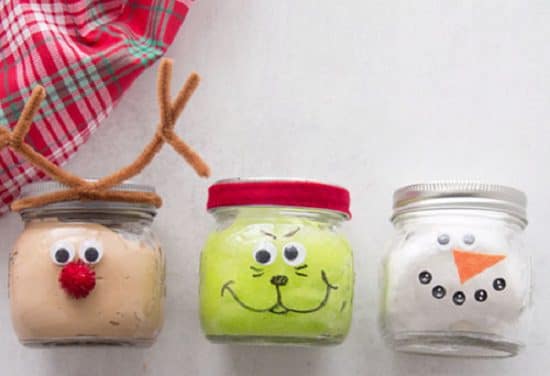 What happens when mason jars, googly eyes, and slime come together? Adorable Christmas jars! Perfect as holiday party favors, they're sure to brighten up your day. Make them with this DIY.
2. Melting Snowman Slime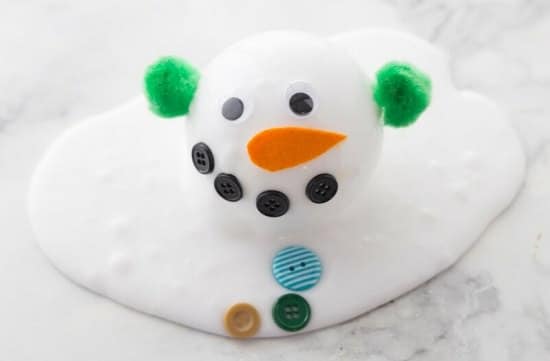 Why make snowmen from snow when you can make them from homemade slime! That way, they won't melt quickly, and you'll have lots of fun molding them into shape. Here's the DIY.
3. Fluffy Snow Slime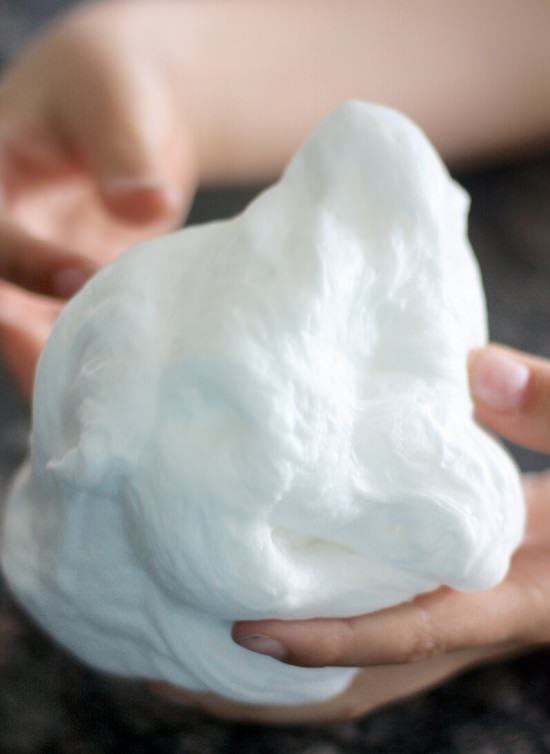 Whether you're looking for cute party favors or a fun time holiday activity, this fluffy snow-themed slime is a cool thing to whip up. Here's the recipe.
4. Arctic Snow Slime Winter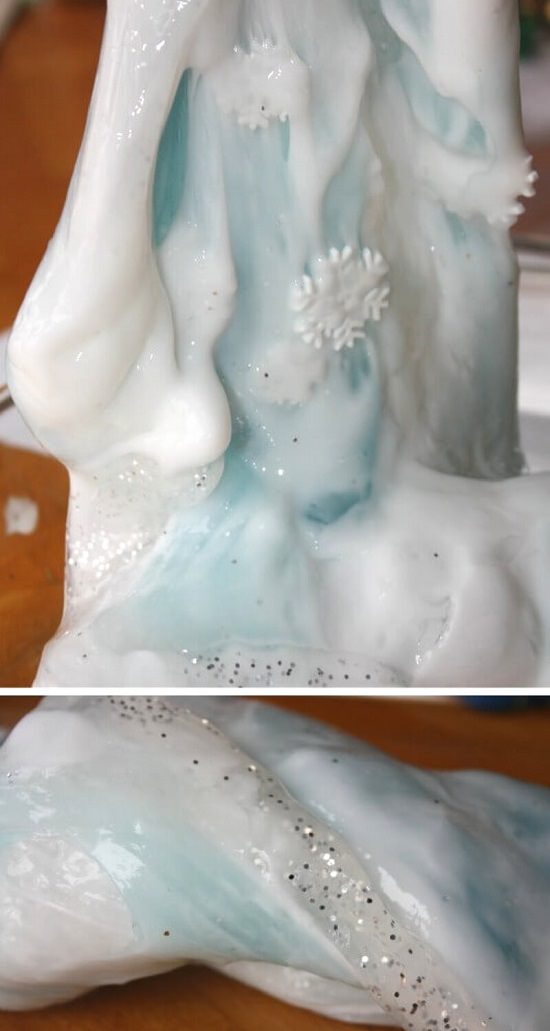 You don't have to live in the Arctic regions to have fun with snow, make this slime recipe and you're all set. Make sure to have snowflake confetti and glitter before you start.
5. Christmas Lights Slime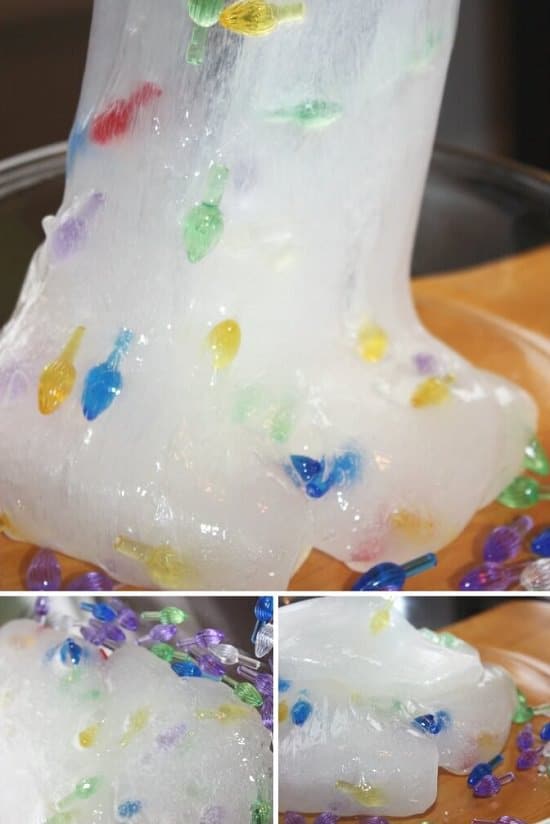 Involving oodles of motor practice and tactile stimulation, this Christmas lights slime is perfect for keeping the kids engaged in productive ventures this holiday season. Follow this DIY.
6. Grinch Slime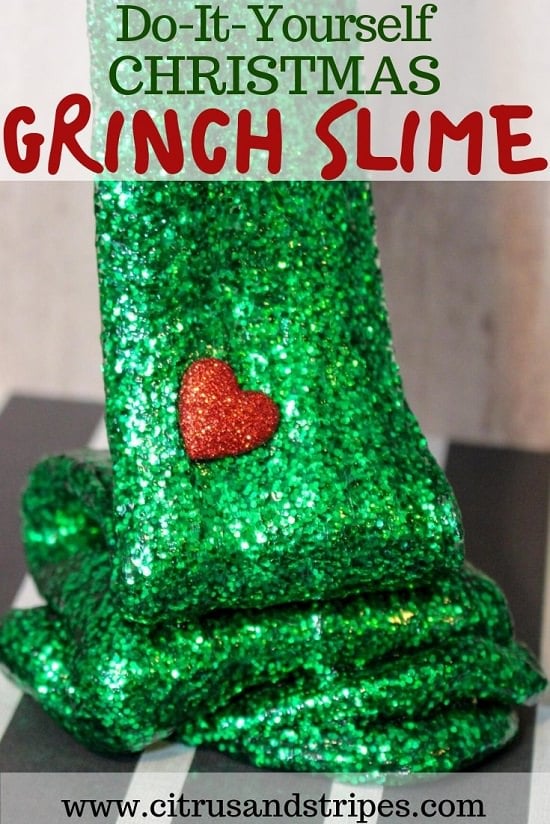 Bored with classic Christmas theme? Consider celebrating the holidays with this Grinch-themed slime instead. It has a lovely glossy green color that can be made even more fun by adding confetti hearts and glitter. Here's the DIY.
7. Santa Christmas Slime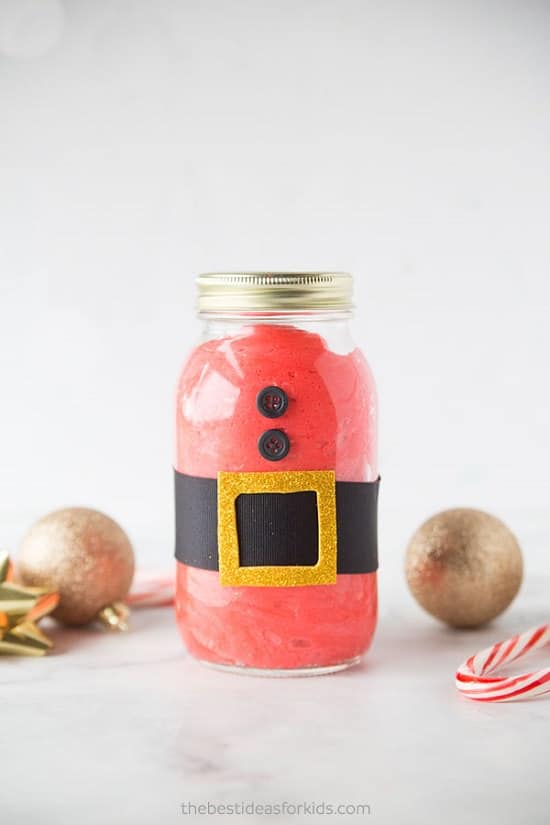 This DIY Santa-themed slime is a unique way to pay homage to the generous guy and celebrate the spirit of gift-giving this Christmas. Plus, it's also a cool science experiment in disguise for little kids.
8. Jingle Bell Christmas Slime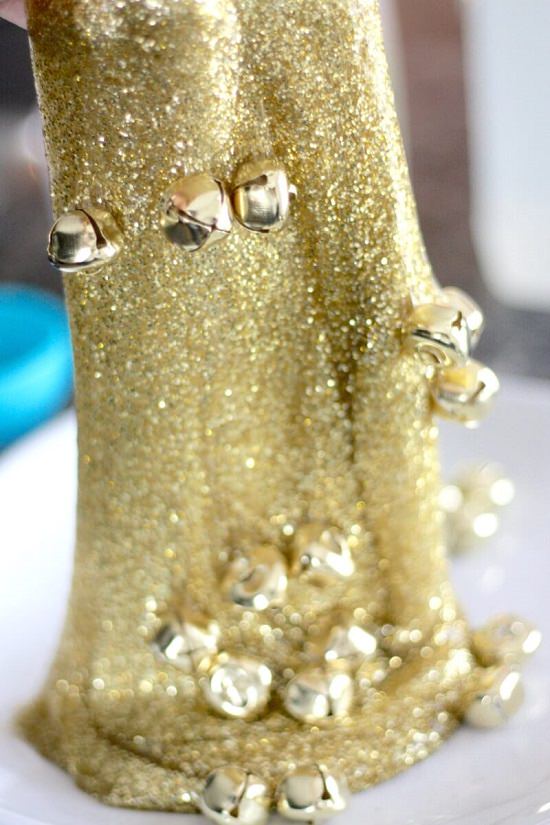 Gold and silver slime-making is, of course, a relevant activity for any part of the year, but for a fascinating Christmas-special twist, consider adding jingle bells to the mix. Here's the DIY.
9. DIY Glittered Christmas Slime
Swirls of colorful glitter in alternate colors and a borax-free recipe make this DIY slime a kid-friendly, festive-themed work of art.
10. DIY Christmas Tree Slime
Get pint-sized Christmas trees to decorate on dull corners of the home with this easy recipe of slime.
11. Super Fun Christmas Slime
This super stretchy and squishy slime recipe is perfect to beat winter boredom during the holidays. Also, it makes a fun activity to do with the kids after dinner.
12. CHRISTMAS Glitter Snowflakes Slime DIY No Borax
Toss snowflakes and glitter into your slime batter for a holiday-special fun activity that looks great on the party table. Here's the full, borax-free recipe.
13. DIY Christmas Slime Ornaments
How fun would it be to whip up your Christmas ornaments from scratch! You can customize them as you want with pom poms and googly eyes.
14. DIY Christmas Decoration Slime
The real fun comes when you stretch and squeeze Christmas ornaments as soon as they're done decorating the tree. Make them with slime with this recipe.
15. Candy Cane Christmas Slime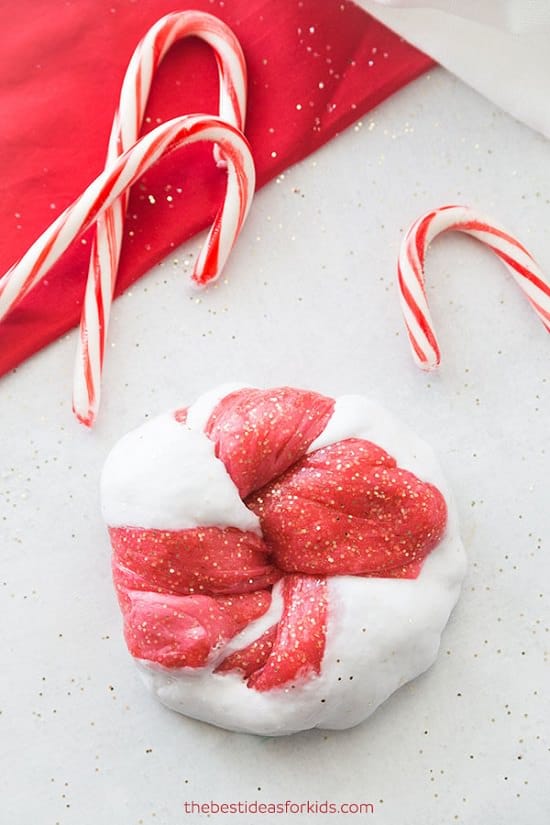 This lovely red and white slime takes five minutes to whip up and is fun to play with over and over again. And of course, nothing says Christmas quite like this color theme. Here's the DIY.
16. Peppermint Christmas Slime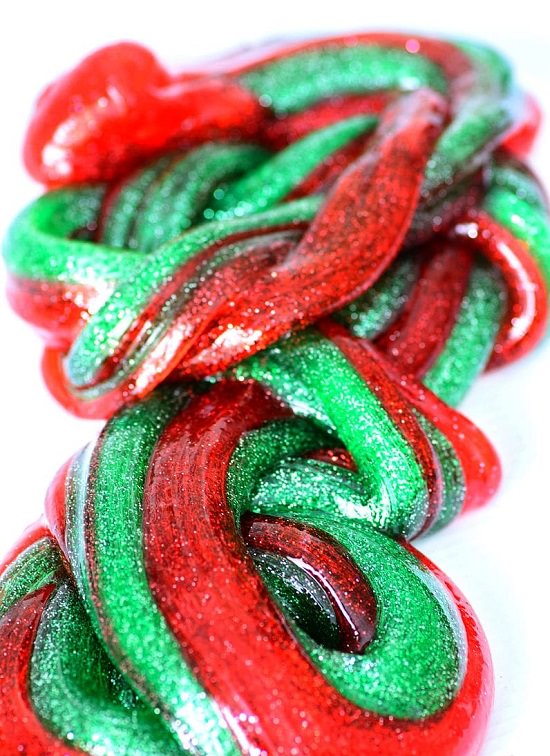 Bring the refreshing smells of peppermint and the fun colors of Christmas to your sensory playtimes with this DIY. Details are here.
17. Reindeer Poop Slime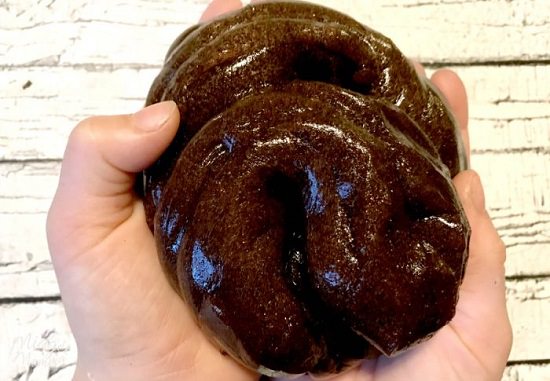 Equal parts gross and cool, this sparkly slime sells itself as reindeer poop, making it an instant hit with the kids due to its ultra-stretchy texture. Make it with this DIY.
18. Christmas Explosion Slime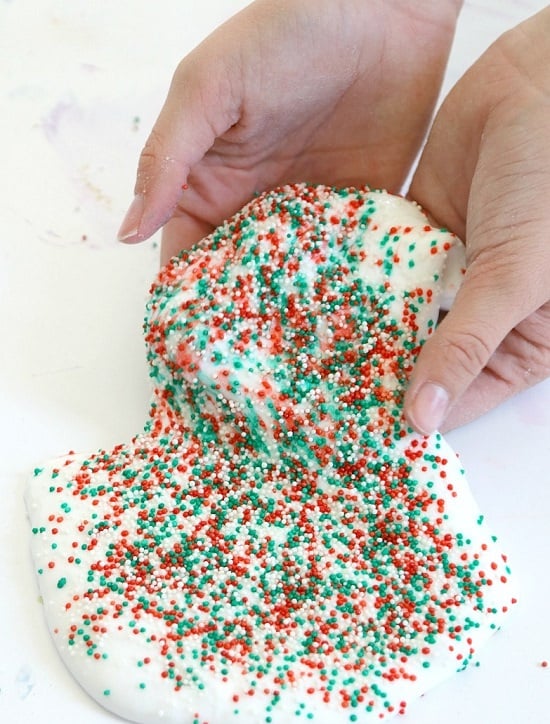 This starch-activated slime gets a massive Christmas update from tons of nonpareils, making it fun to watch the explosion of colors with every stretch. Here's the DIY.
19. Christmas Clear Slime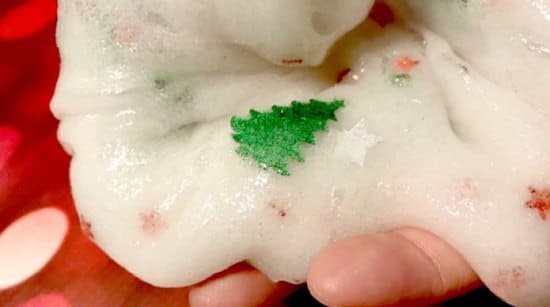 If you're looking for a borax-free slime recipe for your kids this holiday season, consider this clear slime DIY that uses confetti for a festive touch.
20. Snowball Slime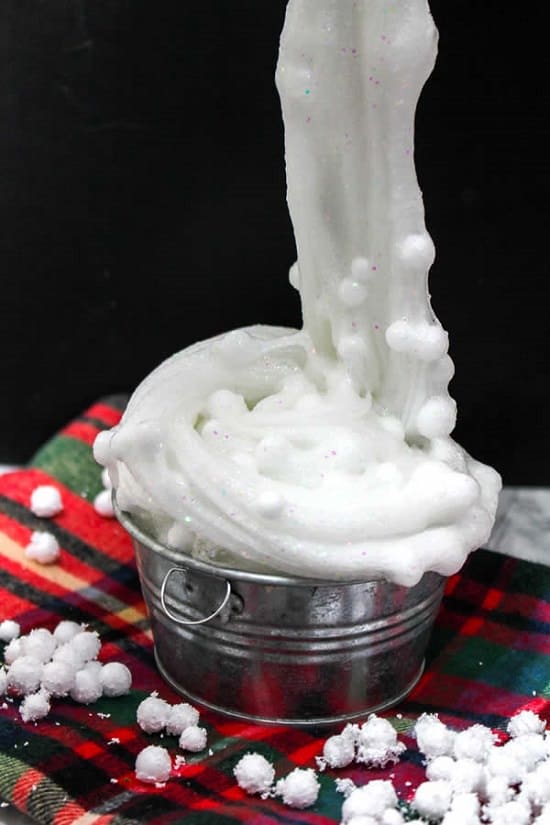 Including foam bead snowballs and glitter, this squishy snow slime gives you a fun way to play snow' while keeping your hands warm. Here's the DIY.
21. Reindeer Slime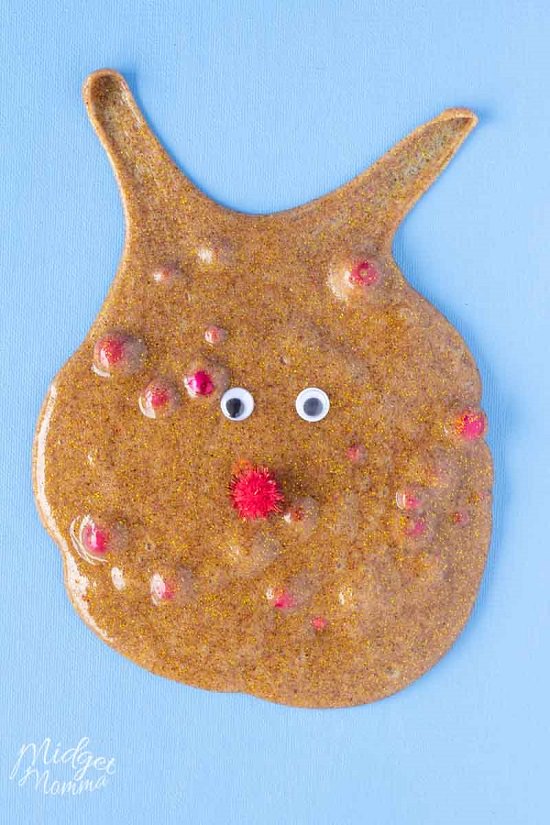 Filled with the heady scents of cinnamon, this paint-free slime is a lovely mimic of Santa's very own companion, and a beautiful way to be one with the Christmas spirit. Make it with this DIY.
22. DIY Christmas Sprinkle Slime
Bring shine and sparkle to your homemade slime with colorful glitter and Christmas confetti.
We hope you enjoyed this extensive list of DIY Christmas slime ideas. It's a fun activity to enjoy the holidays with kids and family!