Check out this exclusive list of amazing Golf Ball Display Ideas to showcase your treasured sports collection in style!
Why keep your prized autographed golf balls hidden in a drawer when you can creatively display them? Take inspiration from these amazing Golf Ball Display Ideas.
Discover Creative Golf Club Storage Ideas here
---
Golf Ball Display Ideas
1. Tiered Wooden Golf Balls Holder Shelf
Build a tiered wooden shelf with wood, black paint, and screws or nails to show off and store your golf ball collection. Besides organizing the golf balls, this display shelf adds a rustic charm to any room.
2. Use Tall Cylindrical Glass Vase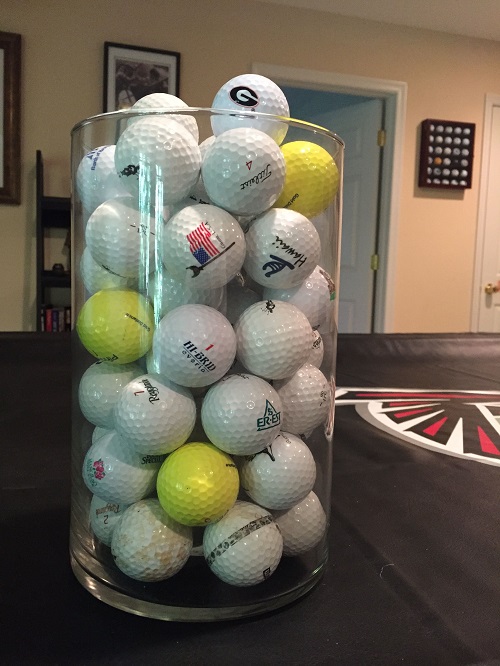 Looking for a cheap, easy, and quick-to-implement home decor idea? Grab a tall cylindrical glass vase to showcase your golf balls. This table centerpiece is ideal for a living room, office, or den.
3. Shadow Box Display

If you want to highlight a special or autographed golf ball collection, a shadow box is the perfect option. This enclosed display protects golf balls from dust and damage while giving a personal touch to the space.
4. Grid Wall Panel
Grab a grid wall panel and hooks to hang golf balls and other sports accessories. Among the golf ball display ideas, it's a minimalist and contemporary display option that goes well with every home interior.
5. Golf Balls in Metal Basket
A vintage metal basket is a unique and stylish way to showcase your golf balls. This display option is the best way to add rustic industrial charm to any home and office setting easily and inexpensively.
6. Acrylic Box Golf Ball Display

A transparent acrylic box is great for showcasing and protecting signed or rare golf balls in contemporary home interiors. This eye-grabbing centerpiece is excellent for shelves, desks, or coffee tables.
7. Bookcase Display
Instead of purchasing or DIYing a shadow box or acrylic case, turn an empty bookcase shelf into a golf ball display station. This is ideal for those who prefer a more understated display.
8. Fish Bowl Display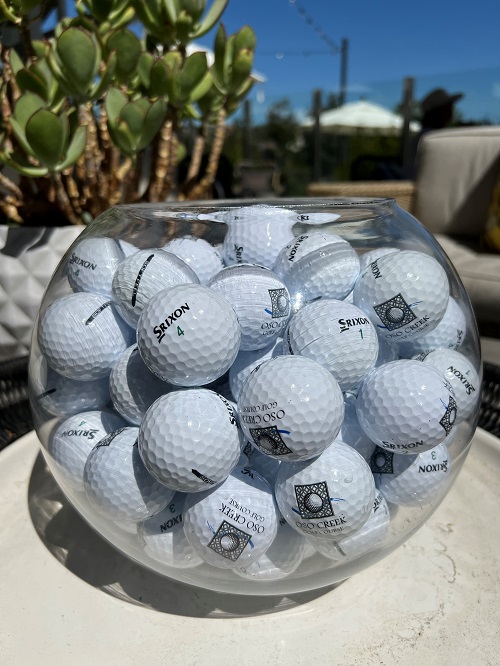 Do you have an empty glass fish bowl? If yes, store and display your prized golf balls on the mantel or a coffee table. It's a visually interesting display that's sure to catch the eye of any visitor.
Here are the Baseball Card Storage Ideas