Explore these clever and easy-to-make Drill Bit Storage Ideas to keep your bits organized, visible, and ready for use!
Are you tired of searching drawers and boxes for the right drill bit? It's time to update your workspace organization with these creative Drill Bit Storage Ideas.
Explore the Best Jack Stand Storage Ideas here
---
Drill Bit Storage Ideas
1. Magnetic Drill Bit Storage Case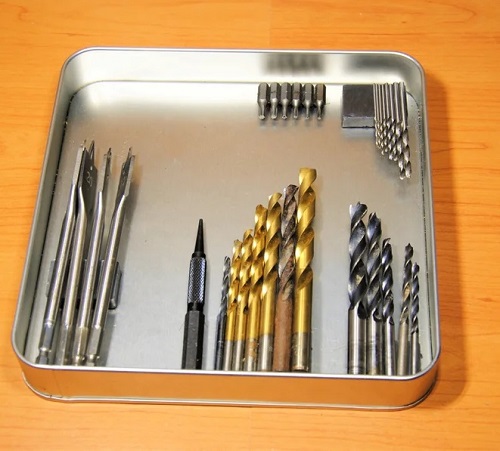 Learn how to make a magnetic drill bit storage solution in this easy-to-understand instructable. It's a space-saving idea that makes selecting the right bit effortless.
2. PVC Pipe Drill Bit Organizer

Cut small sections of PVC pipe according to the size of the drill bits and glue them side by side onto a wooden board or plastic base. It's an affordable option in this list of drill bit storage ideas.
3. DIY Wooden Drill Bit Storage Tray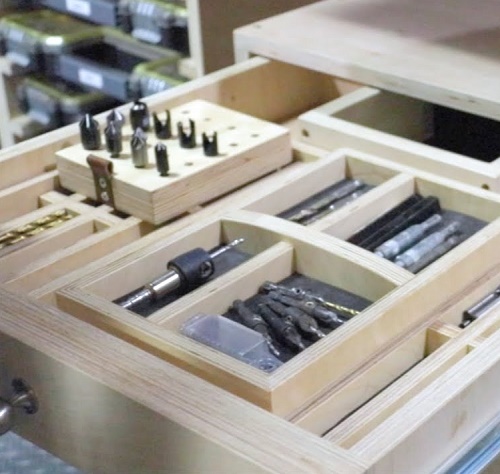 Equipped with drawer inserts, this wooden storage tray is the best way to organize your drill bits collection. This tray is ideal for pillar drill cabinet drawers.
4. DIY Wooden Drill Bit Box
Build a simple wooden box with divided compartments for different bit types and sizes. For this project, you only need a few pieces of wood, cutting tools, wood glue, and screws.
5. Hanging Canvas Roll-Up Bag

Create or repurpose a canvas roll-up bag with pockets to corral drill bits of different shapes and sizes. Hang it for easy access and roll it up for storage or transportation.
6. Altoids Tin Drill Bits Storage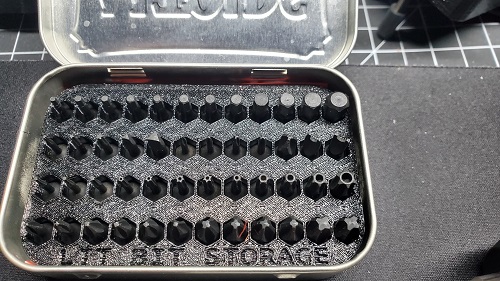 Use empty Altoids tins and foam inserts to store small drill bits. Among the drill bit storage ideas, these tins can be labeled and easily fit in a drawer or toolbox.
7. DIY Simple Drill Bit Organizer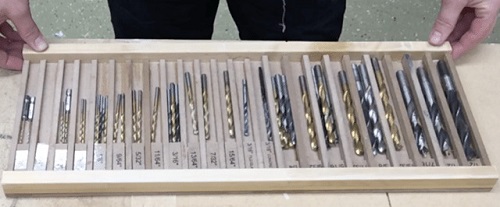 Don't know where to store and organize your drill bit collection? Simply check out this article to build a simple drill bit organizer.
8. 15 Minutes Drill Bit Storage Rack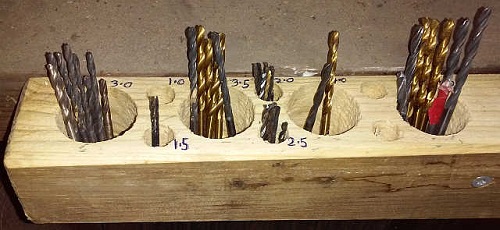 This wooden storage rack is the perfect option for individuals who want a simple yet quick-to-make drill bit organizing station. You can complete this project in under 15 minutes.
Find the DIY Wood Wick Candles here