Instead of using chemicals on your pooch, apply these Homemade Deodorant Spray for Dogs to make them smell awesome.
1. All-Natural Dog Deodorant Spray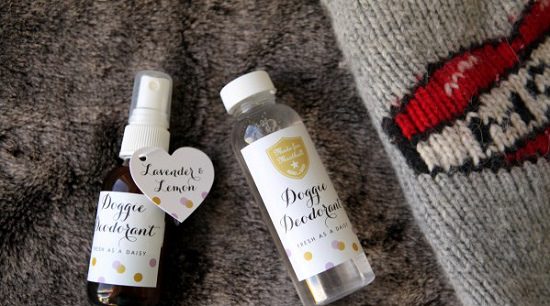 Keeping your pet smelling like a meadow during the hot and humid days is no easy task. Here's an easy and non-toxic DIY dog deodorant spray that won't dry up his fur and even repel fleas.
Also Read: DIY Dog Toothpaste Recipes
2. DIY Essential Oil Dog Deodorant Spray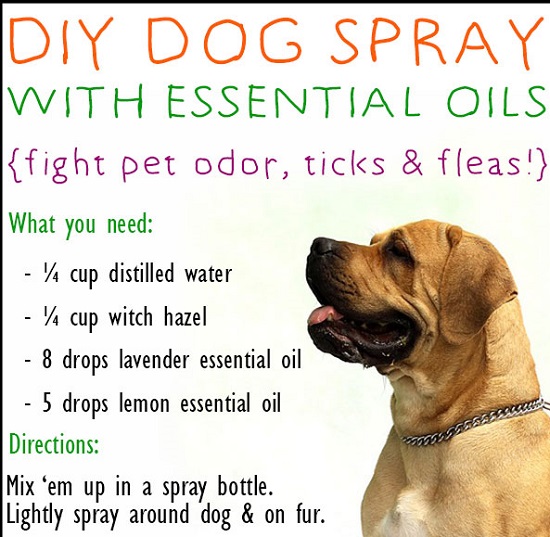 Thanks to the insect repellant properties of Witch hazel and lavender, this deliciously scented dog spray absorbs unpleasant odors and even staves off ticks and fleas, keep your pooch presentable and cuddly even between bathtimes. Here's the DIY.
3. Minty Vanilla Dog Deodorant Spray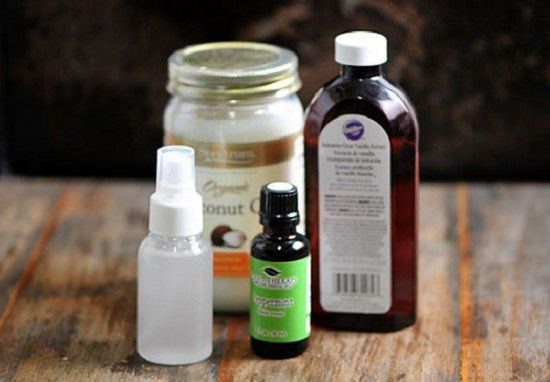 There's something so simple yet striking about this homemade deodorant spray for dogs that it will make you wonder how you never came up with this idea yourself. After all, anything that leaves the dog smelling like an ice-cream is a dream hack for lazy pet owners.
4. DIY Dog Grooming Spray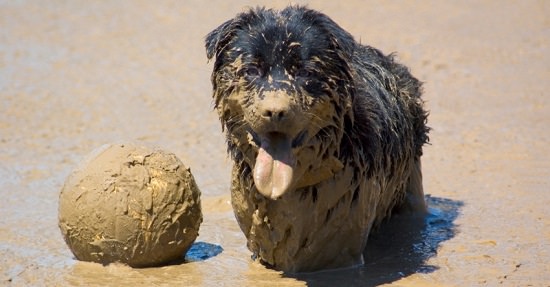 Let your pooch be dirty as much he wants because you know you can always get rid of those skunk-like smells with a simple formulation of essential oils in water. Get the recipe here.
Also Read: 90+ Amazing DIY Dog House Ideas
5. Deodorize a Dog with Baking Soda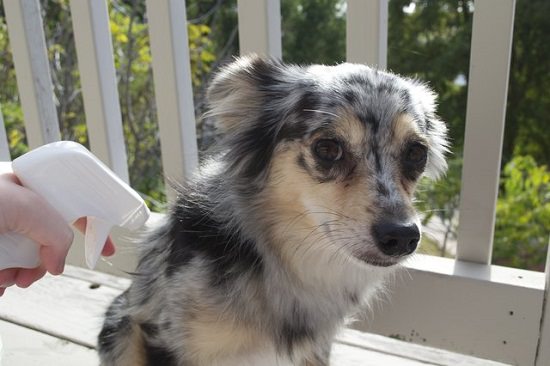 Sometimes just one powerful ingredient does the trick–baking soda in this case. It's pet-friendly, neutralizes odors like a charm and gentle on the skin. Find complete details in this guide.
6. Homemade Dog Deodorant For Your Smelly Pooch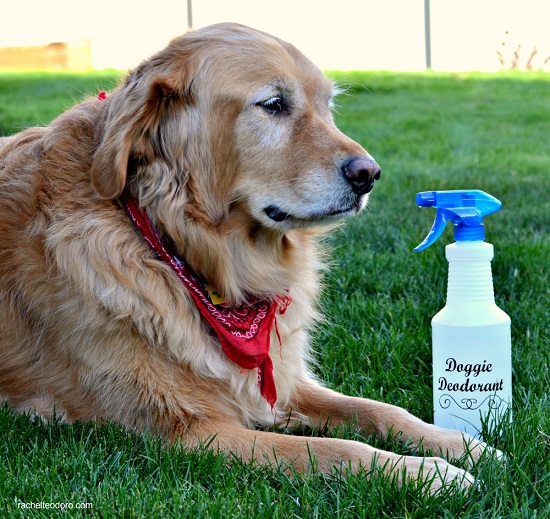 If you don't want to use chemicals on your dog, this homemade doggie deodorant is for you. It only takes two minutes to make it. Here's the DIY.
7. Homemade Rosemary Doggy Deodorant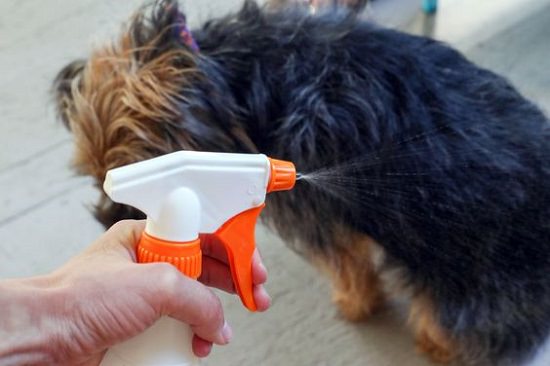 Including skin-friendly ingredients like apple cider vinegar, this organic deodorizer is great for pets that are prone to itchiness and dryness. Find the instructions here.
Also Read: Benefits of Washing Hair with Apple Cider Vinegar
8. DIY Dog Deodorizer Spray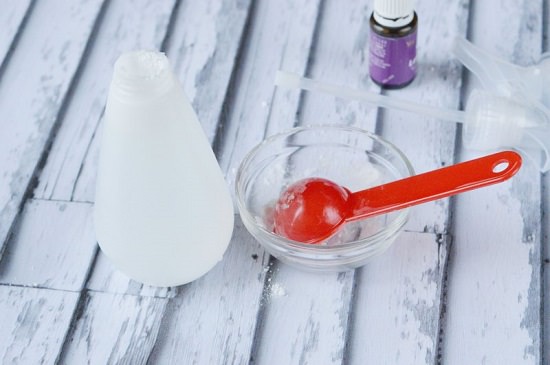 Infused with mood-elevating essential oils, this dog deodorant spray is perfect for not only zapping out animal odors but also livening up the room. Here's the detailed DIY.
9. DIY Doggy Deodorant With Essential Oils
This guide gives you ample opportunities to mix and match scents to create a combination that not only freshens up your pet but also cheers up the ambiance, making it multipurpose deodorant.
10. DIY Lavender Dog Deodorant
If you're blessed with an extra finicky dog that would definitely snarl if you'd spray on him, this lavender dog perfume is your best bet. Get the recipe in this video.
Also Read: Homemade Cat Treat Recipes
11. How To Get Rid Of That Stinky Dog Smell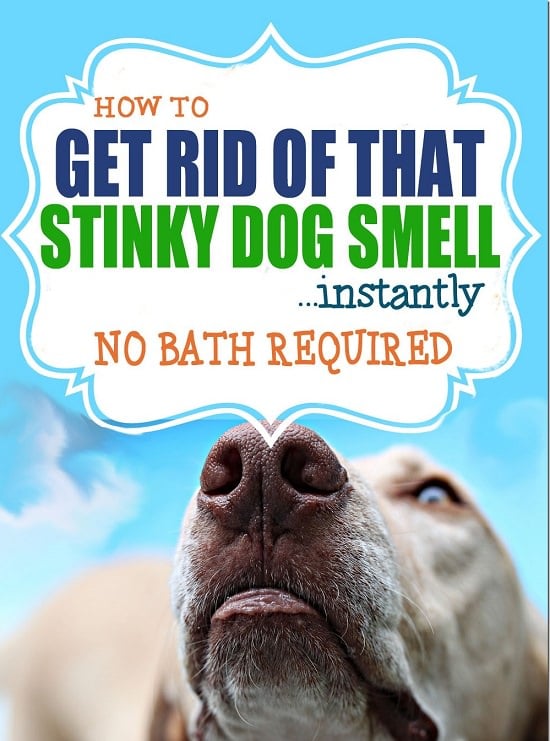 Get rid of the stinky smell of your dog without even bathing him with the help of this article.
12. DIY Dog Deodorant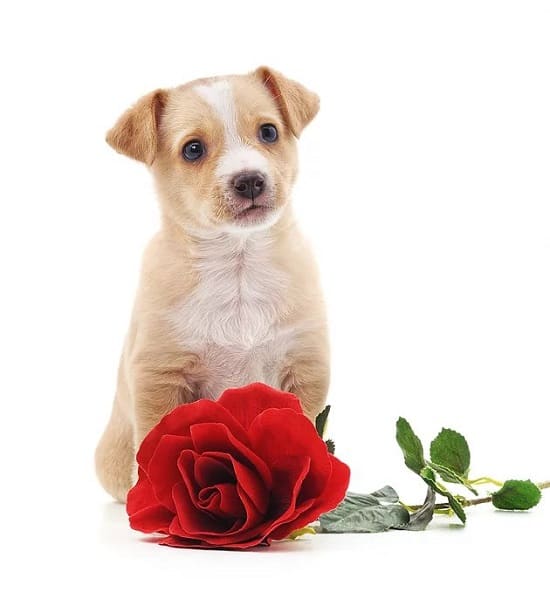 If there was one thing that could probably make your already perfect pet more perfect and lovable was if he could smell like the rose! This DIY has the details.
13. Make a Dog Deodorizer With Arrowroot Powder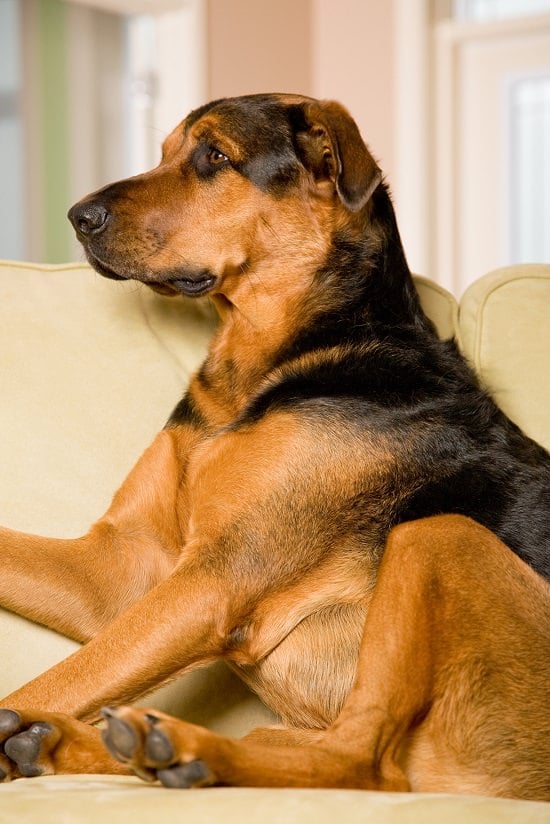 This basic dog deodorizer recipe lets you choose your ingredients as long as you stick to the arrowroot powder base. You can go with the scents your dog likes, to create a more pleasant experience. Find more details here.
14. Pet Deodorizer with Coconut Oil
With household ingredients like glycerin and coconut oil, this DIY gives you a pleasant and chemical-free solution to cope up with faulty dog odor.