Instead of using chemical-filled deodorizers on your furry friend, try these all-natural Homemade Deodorant Spray for Dogs!
Dogs are human's best friend, but their odor can be a little overwhelming at times. While commercial deodorant sprays may offer a quick fix, they often contain harsh chemicals that can irritate your fido's skin. That's where Homemade Deodorant Spray for Dogs comes in! With just a few ingredients, you can create a natural solution to keep your dog smelling fresh and clean. So say goodbye to stinky canine odors with the help of this article.
Here are the best DIY dog toothpaste recipes
---
DIY Dog Deodorizer Spray Recipe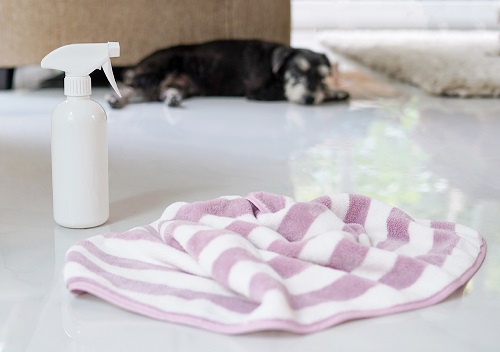 Infused with the goodness of lavender and ginger essential oils, this deodorizing spray is best to eliminate faulty dog odor.
Supplies
Two Cups of Distilled Water
12-15 Drops of Lavender Essential Oil
3-5 Drops of Ginger Essential Oil
5-8 Drops of Coconut Oil (Carrier Oil)
Amber Spray Bottle
Directions
Combine all the ingredients in a clean amber spray bottle and shake a bit.
Spray on your stinking furry friend from a safe distance.
Use this deodorant twice or thrice a week.
Avoid this spray on the nose, ears, eyes, and other sensitive body parts.
If you want more all-natural sprays to keep your canine smelling nice and clean, check out the below recipes.
---
Homemade Deodorant Spray for Dogs
1. All-Natural Dog Deodorant Spray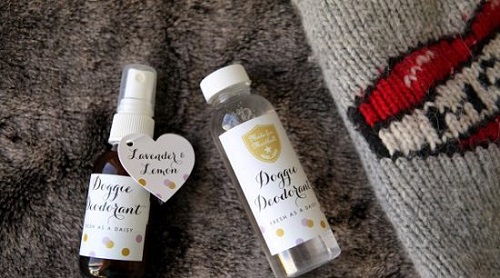 Keeping your pet smelling fresh during hot and humid days is a cumbersome task. Here's an easy and non-toxic DIY dog deodorant spray that won't dry up the fur.
2. DIY Essential Oil Dog Deodorant Spray
Thanks to Witch hazel and lavender, this scented spray absorbs unpleasant odors and repels ticks and fleas. Here's the DIY.
3. Minty Vanilla Dog Deodorant Spray

Follow this simple tutorial to prepare a nice-smelling deodorant spray for your four-legged furry friend.
4. DIY Dog Grooming Spray

Let your pooch be dirty because you can easily get rid of those skunk-like smells with a simple formulation of this recipe.
Find out the best DIY dog house ideas here
5. Homemade Dog Spray for Odor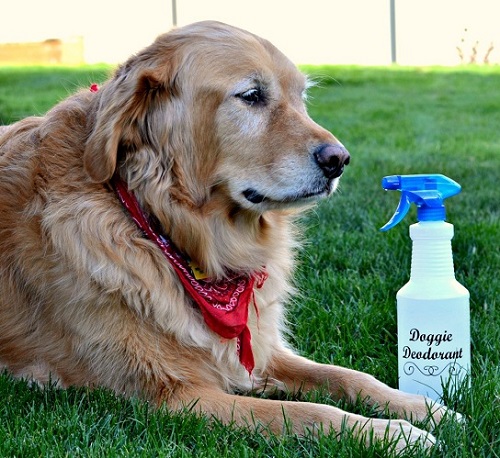 If you don't want to use store-bought deodorizers on your pooch, this homemade doggie deodorant is for you. Here's the DIY.
6. Homemade Deodorant Spray for Dogs With Rosemary

Including skin-friendly ingredients like apple cider vinegar, this organic deodorizer is great for pets that are prone to itchiness and dryness. Find the instructions here.
7. DIY Dog Deodorizer Essential Oils Spray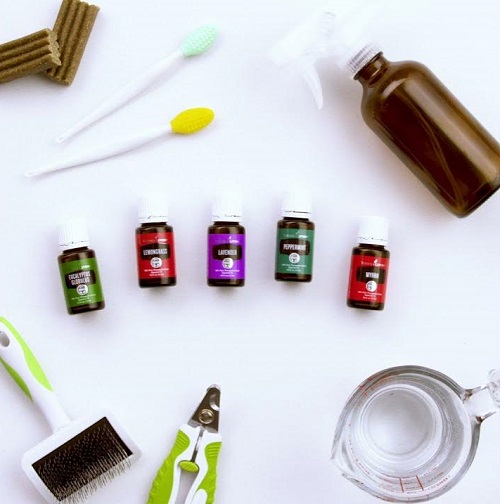 This guide lets you mix and match scents to create a combination that not only freshens up your pet but also cheers up the ambiance.
8. Homemade Dog Perfume DIY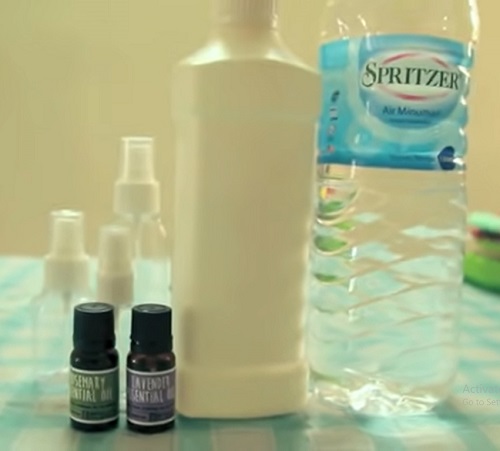 Watch this video tutorial to make a quick and easy aromatic spray for your finicky dog. It's one of the best homemade deodorant sprays for dogs.
9. How To Get Rid Of That Stinky Dog Smell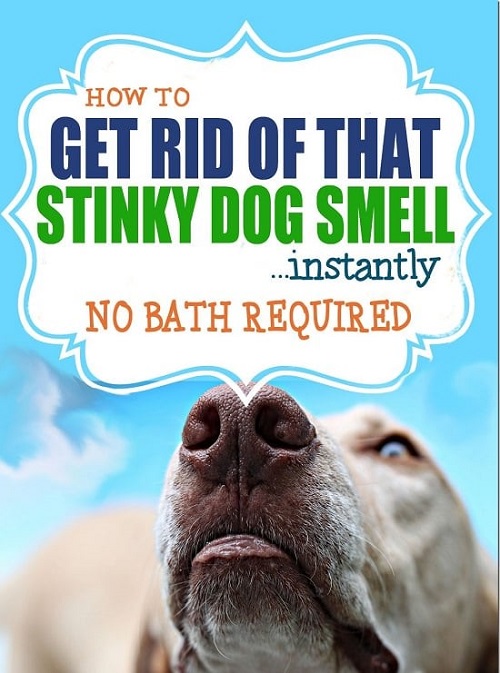 If your furry friends don't like the bathing time, use this spray to get rid of their stinky smell. Learn more here.
10. Homemade Deodorant Spray for Dogs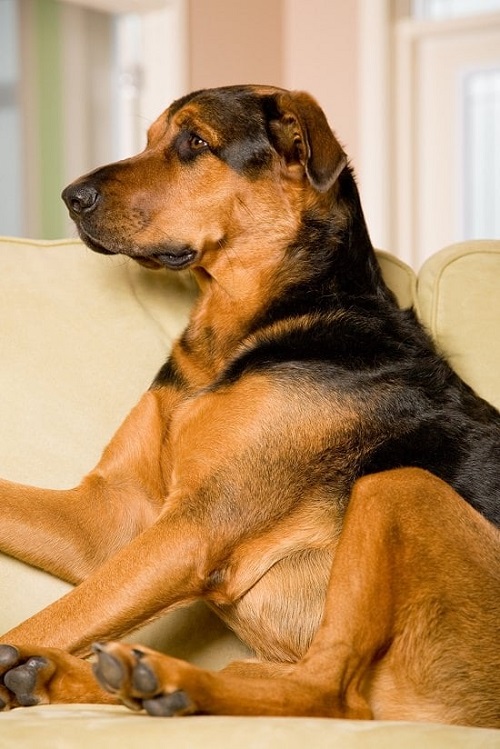 This basic dog deodorizer recipe lets you choose ingredients as long as you stick to the arrowroot powder base. You can pick scents that your pooch likes, to create a more pleasant experience. Find more details here.
11. Homemade Dog Deodorizer Spray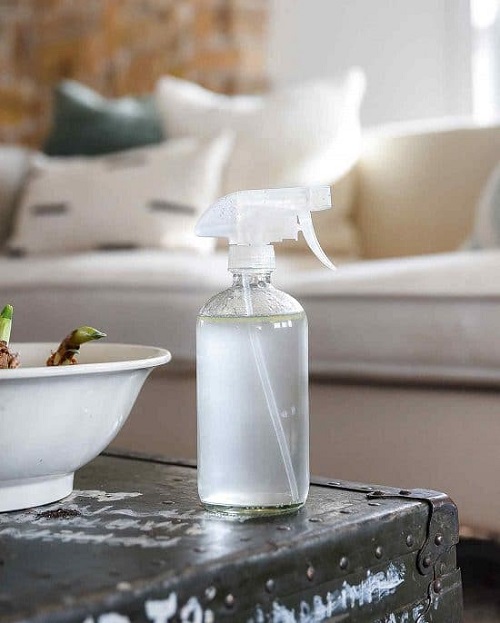 This expert-approved deodorizing spray is made with just a few natural ingredients: glycerin, fractioned coconut oil, and essential oil.
12. Natural Deodorant Spray for Dogs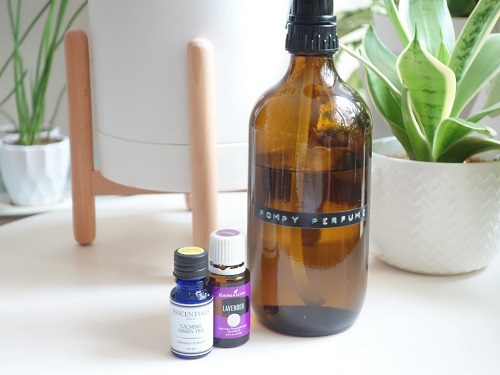 You only need three ingredients to prepare an all-natural deodorant for your four-legged furry friend. The recipe is here.
---
Homemade Deodorant Spray for Dogs: Precautions to Consider
Use the above sprays 2-3 times a week on your fido.

If you're using any spray infused with essential oils, always do a patch test on your fido to see the reaction.

Consult your dog's veterinarian before adding essential oils or any of the above deodorizing sprays to your fido's fur.
Avoid spraying these homemade deodorants on the dog's face, eyes, nose, ears, and private parts.
If your pooch has sensitive skin, open wounds, or any skin-related disorders, avoid the above sprays.