Read this article to learn How to Get Pink Lips With Toothpaste and Sugar. After all, luscious lips are something that every woman desires!
Pink, plump, and healthy-looking lips are a sign of youthfulness and beauty. But smoking, dehydration, and harsh weather conditions make lips dull, dry, and dark. While there are numerous lip care products available in the market, none of them is affordable as – toothpaste! Yes, you read that right. Toothpaste not only cleanses your teeth but also enhances the natural lip color. In this article, we'll tell you How to Get Pink Lips With Toothpaste.
---
Does Toothpaste Make Your Lips Pink?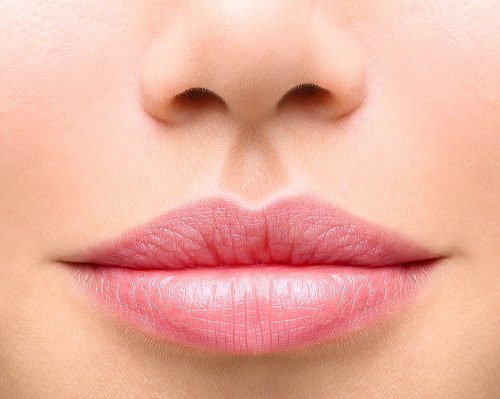 Does toothpaste make your lips pink? The answer is 'Yes.' Besides whitening the teeth, toothpaste can give you beautiful pink lips! However, the effects are temporary. This is possible thanks to the mild bleaching properties of its ingredients, namely baking soda, hydrogen peroxide, and menthol. That's why always choose a toothpaste brand that contains at least one of these ingredients.
Note- If you don't want to use chemical-filled toothpaste for this beauty hack, try these recipes to make a homemade one.
---
How to Get Pink Lips With Toothpaste?
Without a toothbrush and sugar, toothpaste alone is unlikely to make your lips pink. Toothbrush and sugar stimulate the blood flow in the lips, thereby lightening the dark lips and exfoliating the dead skin cells. So, try the below toothpaste hack to get pink lips without any hassle!
1. DIY Toothpaste And Honey Recipe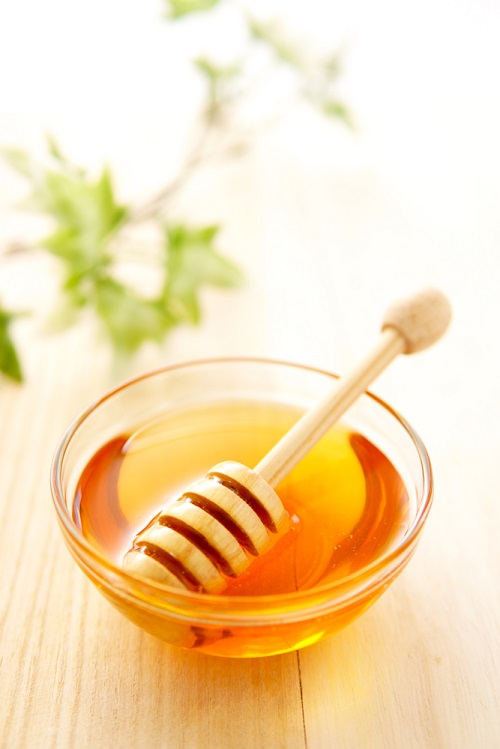 Packed with the hydrating and exfoliating properties of honey, this recipe is potent to get pink and luscious lips in no time!
Supplies
1/2 Teaspoon of Toothpaste
1/2 Teaspoon of Honey
Toothbrush
Mixing Bowl
Directions
Combine 1/2 teaspoon of each toothpaste and honey into the mixing bowl and stir them well.
Now, dab the toothbrush into the mixture and rub it gently on the lips evenly for 1-2 minutes.
Once you're done, wipe the application using lukewarm water.
2. DIY Toothpaste & Sugar Recipe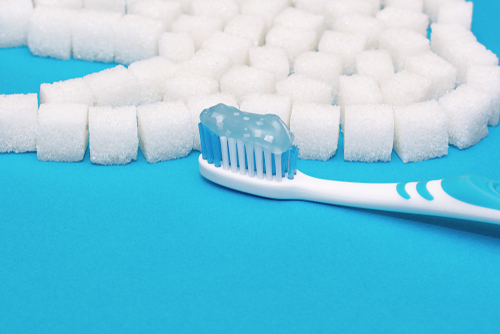 Try this recipe that's enriched with the exfoliating properties of sugar. Furthermore, the toothpaste contains skin irritant qualities that lighten your lips in no time!
Supplies
1/2 Teaspoon of Toothpaste
1/2 Teaspoon of Granulated Sugar
Toothbrush
A Mixing Bowl
Directions
Add 1/2 teaspoon of each toothpaste and granulated sugar into a mixing bowl and mix them well.
Now, rub the mixture all over the lips gently and continuously for a few seconds.
Leave the application for 1-2 minutes and clean the lips with lots of water.
3. DIY Toothpaste With Lemon & Petroleum Jelly Recipe
If the above methods do not work, then this one will do the trick! Thanks to the lemon's natural skin-bleaching properties.
Supplies
Toothpaste
Halved Lemon with a Pinch of Sugar
Petroleum Jelly
Toothbrush
Directions
Put the toothpaste on the brush and rub it gently all over the lips for a few seconds.
After that, scrub the halved lemon on your lips for 2-3 minutes.
Rinse it off with lukewarm water and apply petroleum jelly on the lips evenly before going to bed.
Notes:
Do not keep the toothpaste on your lips for more than 1-2 minutes; otherwise, the lips will get dry and, in severe cases, bleed.
Always use a lip balm, moisturizer, or lip serum after using the above methods to avoid any mishaps.
---
Can Sugar and Toothpaste Make Lips Pink?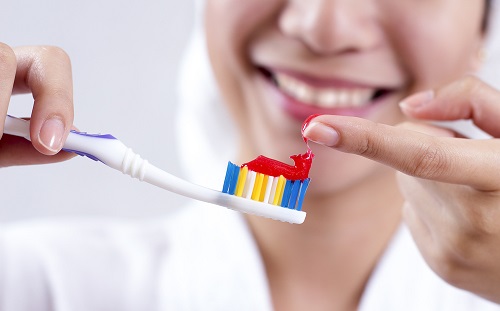 The exfoliating effects of the sugar and the whitening properties of the toothpaste make the lips slightly pink in appearance. However, there is no scientific evidence to support this claim. But as this remedy is cheap and safe, so worth trying.
Note- Over-exfoliating lips with sugar and toothpaste can cause dryness, redness, and even cracking.
---
How to Make Your Lips Bigger With Toothpaste?
With the help of a toothbrush and toothpaste, you can achieve slightly plumper lips for a short period. This happens due to the temporary increase in the blood flow. Add a small amount of minty toothpaste to a soft-bristled toothbrush. Rub it gently on the lips for a minute or two. After that, rinse the lips with tepid water.
---
How to Get Pink Lips With Toothpaste: Precautions to Consider
Here are some precautions to keep in mind while using toothpaste on lips:
Always do a patch test before applying toothpaste to your lips to check for any allergic reactions or sensitivity.
Do not use toothpaste on broken or cracked lips to avoid irritation and discomfort.
Limit the use of toothpaste on your lips to once or twice a week, as overuse can cause dryness and flakiness.
Wash your lips thoroughly with lukewarm water after applying toothpaste to ensure that no residue is left behind.