Ladle out this Homemade 5 Minute Ice Cream at your next summer party. This ice cream can easily be made at home using staple ingredients.
Things You'll Need:
Cup of milk
Cream
Vanilla Extract
Sugar (half a cup)
Measuring Cup
2 Zipper Plastic Bag
Procedure:
1. Add Milk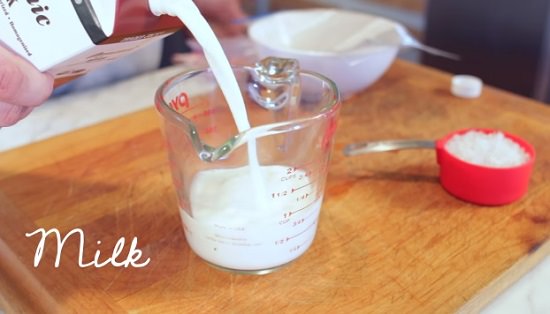 In a measuring cup, add about 3/4th of cup milk.
2. Add Cream 
Add half cup cream to the milk. Cream being the essential ingredient in an ice cream gives it the expected texture and taste.
3. Add Vanilla Extract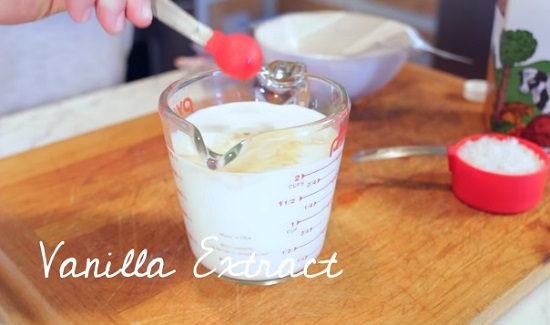 Add half a teaspoon of vanilla extract to the measuring cup or add any flavor or combinations of flavor. Also, if you wish to add choco chips or any such ingredient, add it in this step.
4. Add Sugar
Now add half a cup of sugar or according to your preference. Mix all the ingredients well until the sugar gets dissolved completely.
5. Zipper Bag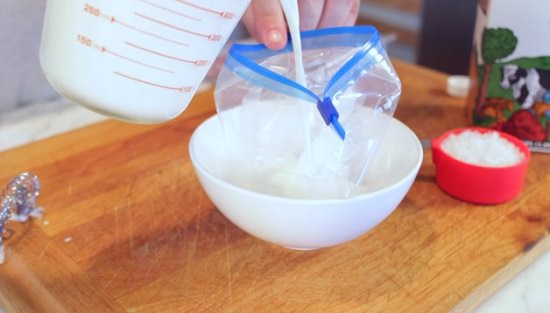 Take a small sized zipper bag and pour the mixture into it carefully, keep a bowl in the bottom to catch the spills.
6. Ice and Rock Salt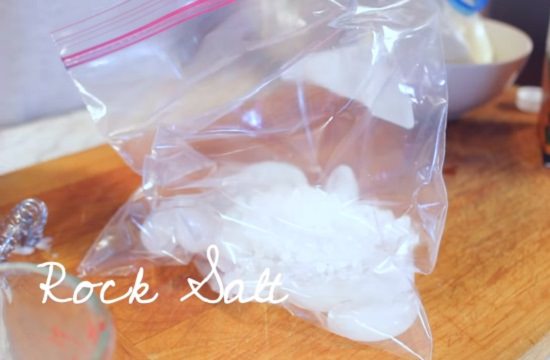 In a big sized zipper bag, add a few ice cubes and a teaspoon full of rock salt. Adding rock salt is not mandatory, but it helps in lowering down the temperature, which makes the process shorter.
7. Ice Cream Maker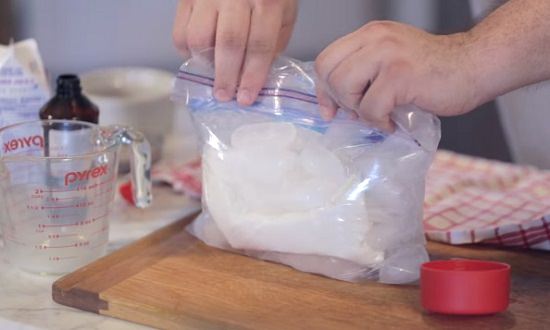 Place the small zipper bag in which you poured the ice cream mix into the bag having ice cubes and rock salt!
8. Take Out The Ice Cream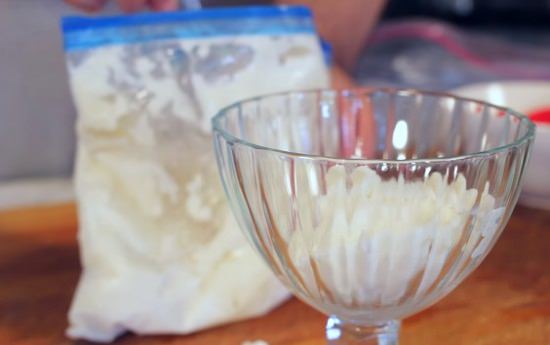 Wait for a few minutes until the ice cream sets, after that, take out the ice cream in a serving bowl and add your favorite toppings to it.
9. Enjoy!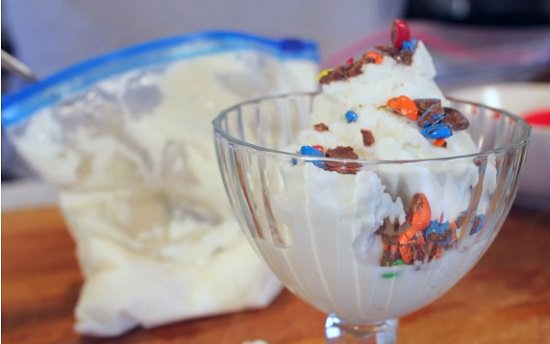 Your homemade 5-minute vanilla ice cream is all ready to serve!
Check Out the Video Tutorial:
---
Pin it!