Shell out some pennies from your old penny collection to complete these worthful DIY Penny Projects and Crafts for your home!
1. 36 Cent Penny Necklace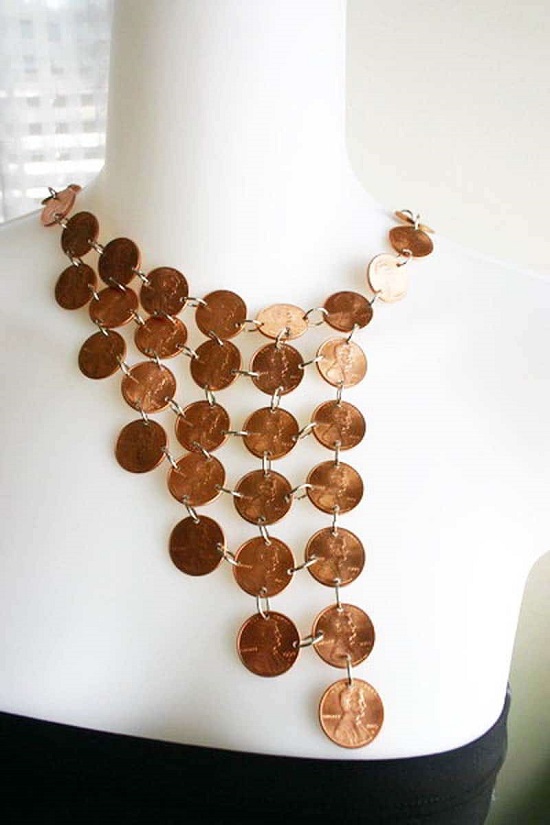 36 Pennies beautifully joined to form an artistic necklace using some jump rings. This penny DIY project is simple to do as well.
2. Penny Counter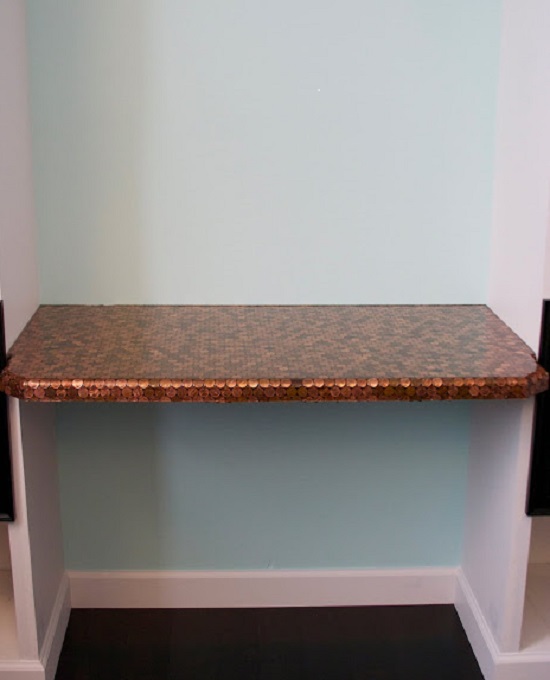 This DIY project demands a lot of time and pennies. It is surely not an inexpensive project, but it looks quite innovative and impressive. For step by step tutorial visit EPBOT.
3. Penny Vase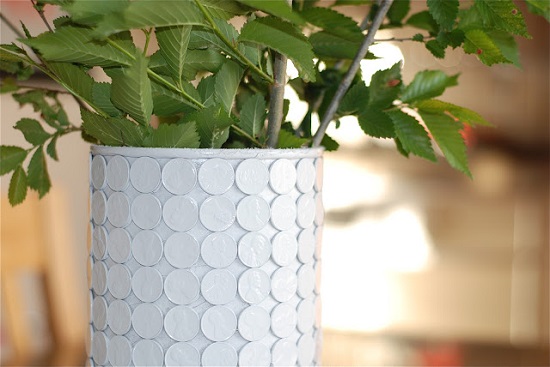 This brilliant penny vase DIY involves two hundred fifty-two pennies, a container, can of spray paint and adhesive or glue gun. It's an inexpensive yet a smart idea if you want to gift it to someone among your friends or family.
4. Coin Barettes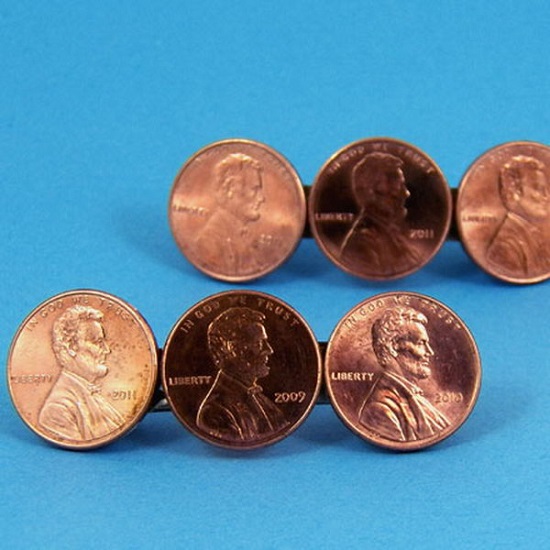 This penny barrette is a nice object for holding your hairs. To know more, click here!
5. Coin Tray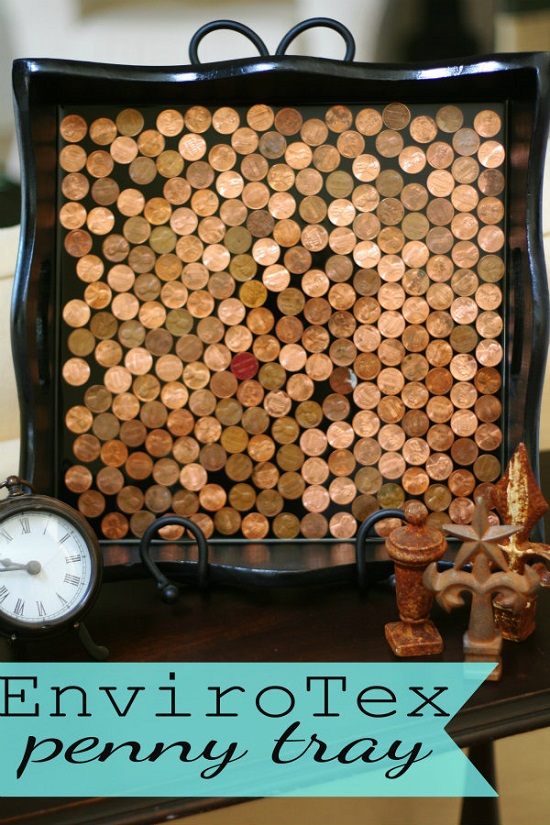 Surprise your guests with this customized penny tray. You can either make this DIY for your home or gift it to your loving ones.
6. Lucky Penny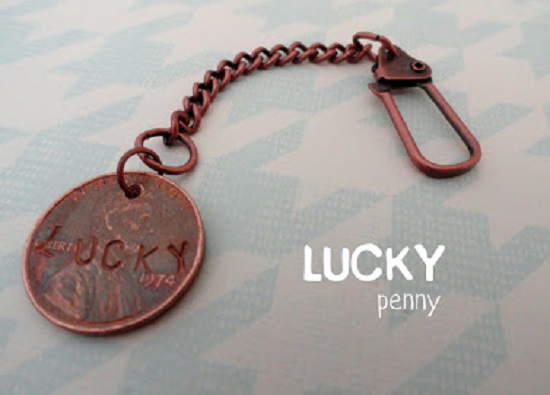 If you have got a penny that you think is lucky, make this keychain out of it to always keep it with yourself. Here's the detailed tutorial.
7. Ombre Art Wall Decor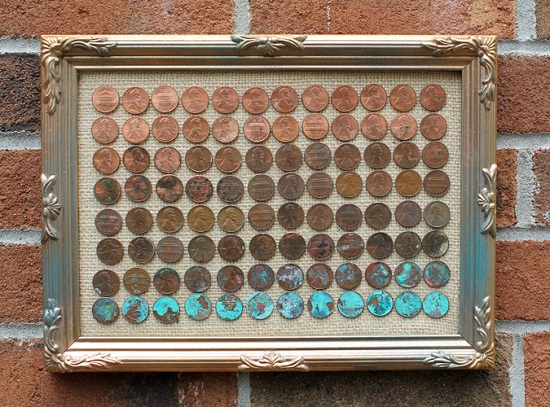 Create your personal ombre art wall decor using several pennies and some necessary supplies. This DIY is one of the simplest projects among the other penny crafts in this list.
8. DIY Penny Floor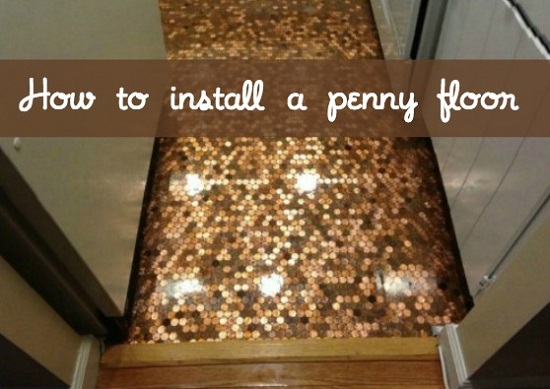 Learn how to install a DIY penny floor, get the inspiration from here. It looks stunning and expensive.
9. Loose Change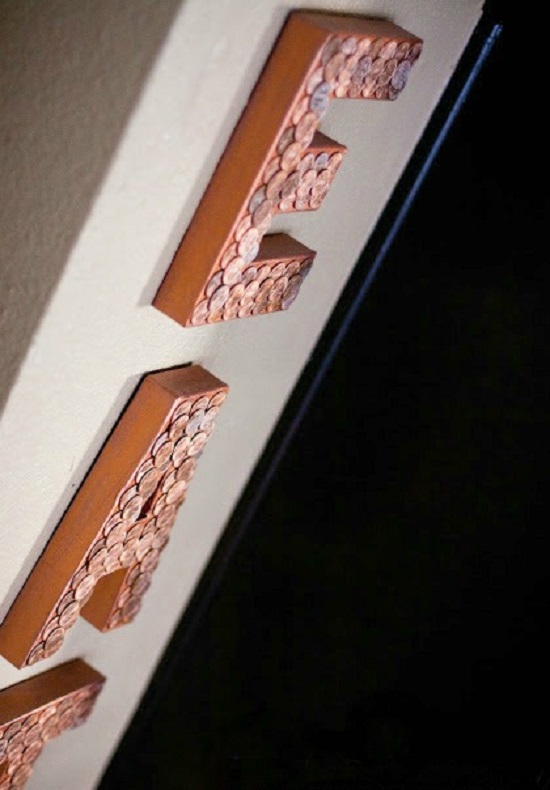 Give your home the elegant style of copper and pennies using this Loose Change DIY. Put up important messages in a creative way!
10. Penny Mosaic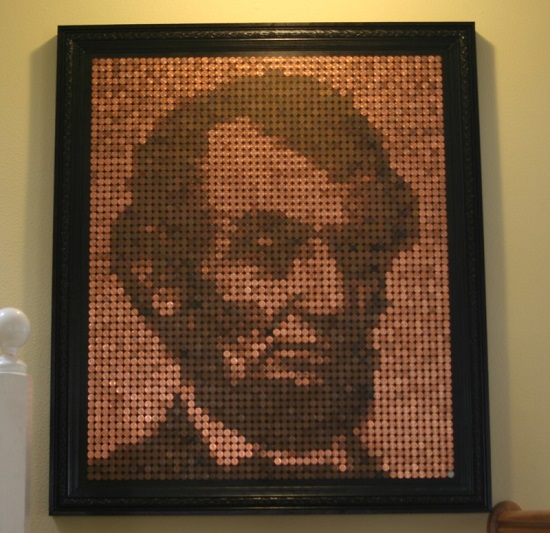 One of the coolest penny projects–If you love the mosaic art, get acquainted with this Penny Mosaic DIY that looks interesting and inventive.
11. Penny Jewelry
If you are looking for some attractive penny jewelry, this Penny Ring DIY deserves your attention.
12. Penny Coaster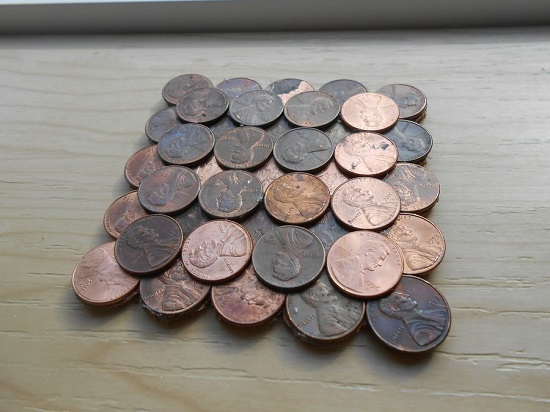 A perfect millionaire coaster, which is inexpensive to make yet give an expensive look. Catch the DIY here!
13.  Penny Bird House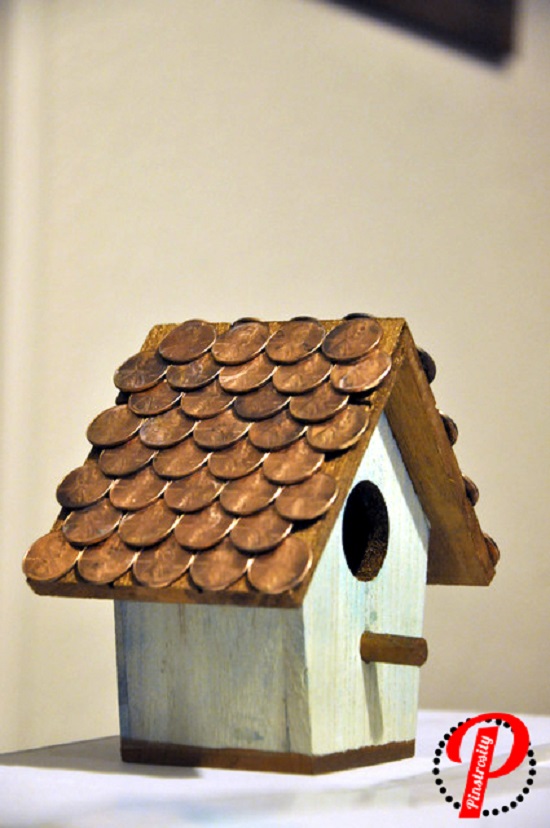 Give your house sparrow a new high-priced home to live and rest. Try making this Penny Bird House with the stains of old and new pennies.
14. Penny Cross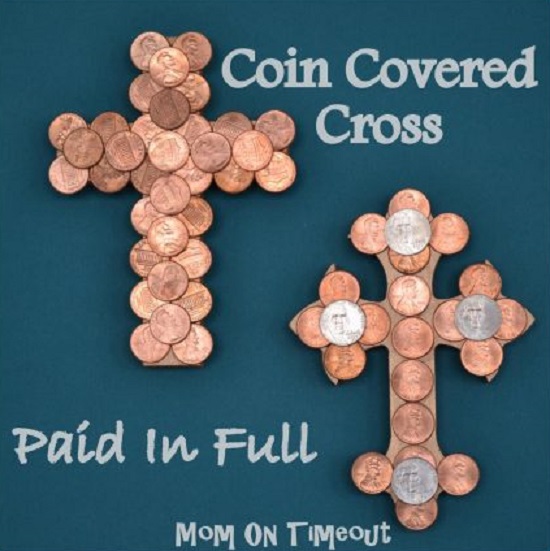 Make your personal Easter Thanksgiving Penny Cross, a perfect Easter Craft Idea for your home.
15. Penny Bracelet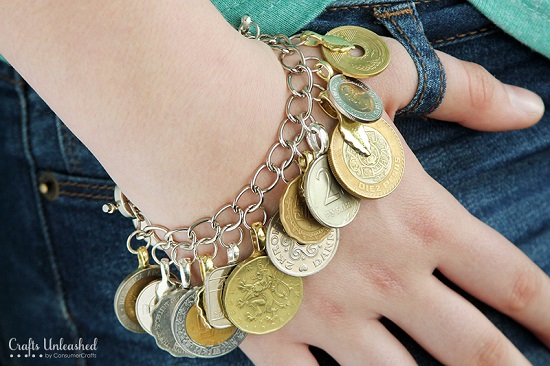 Opt for your collection of pennies, if you don't have foreign coin to make this bracelet. The DIY tutorial is here.
16. DIY Pendant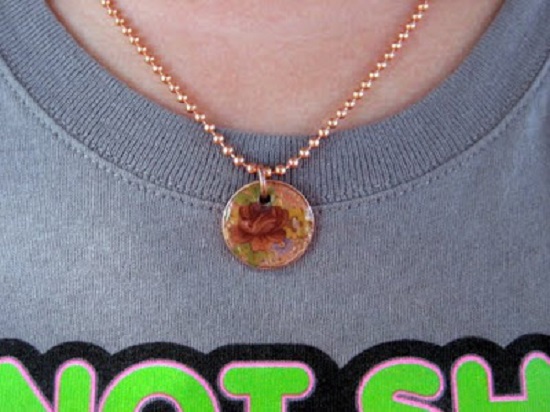 This DIY penny pendant is more than just adorable. Learn everything about it in detail in this step by step guide.
17. Penny Art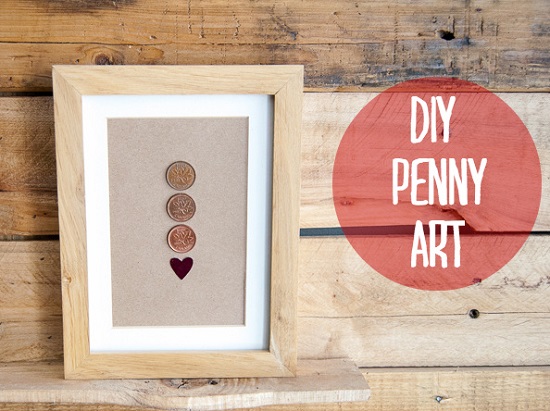 Frame just Two to Three pennies to create a simple penny wall decor artwork like this.
18.  Penny Votive Holders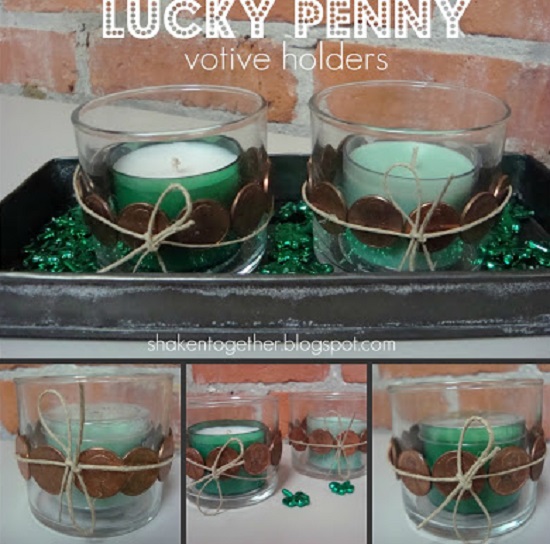 Try making these Votive Holders using pennies which can be a perfect gift for St. Patrick's Day because of their green color and elegance.
---
Pin it!