Be the star of this upcoming Halloween by making these DIY Halloween ghosts decorations. Involve your family and kids too to make it even more fun.
1. DIY Silly Ghost Balloons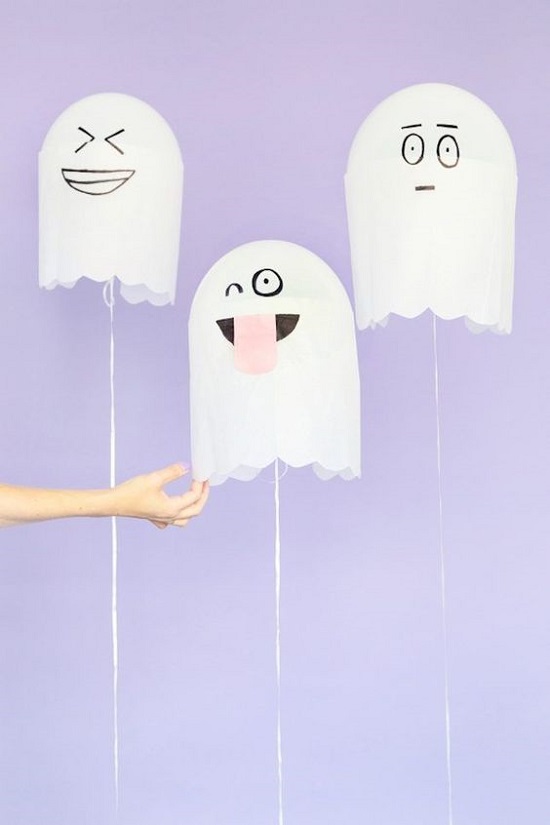 Scary guests are too common, don't you think? These silly bunch of balloon ghosts brings a smile to your guests and trick-or-treaters visiting your home. Know more here!
2. Deco Mesh Ghost Wreath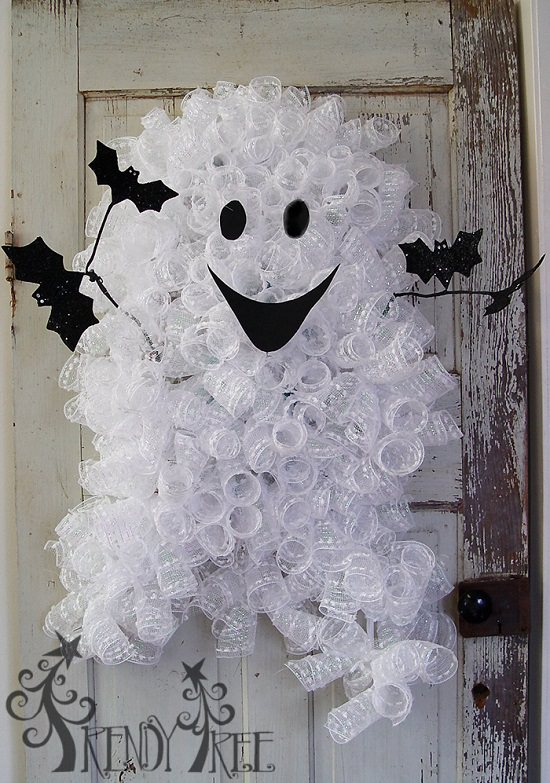 Is it cheery or creepy? That's for you to decide. In any case, this two-dimensional ghostly wreath by Trendy Tree is an interesting add-on to make your home ready for Halloween.
3. Rosetta's Frosty Leaf Ghosts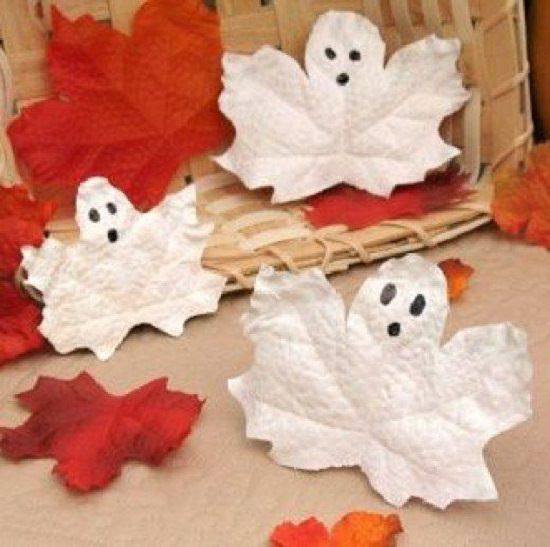 Fallen leaves coated with frosted paint and glitter dust are perfect for dressing up the lawn for Halloween. Get the instructions from here.
4. Ghostly Towels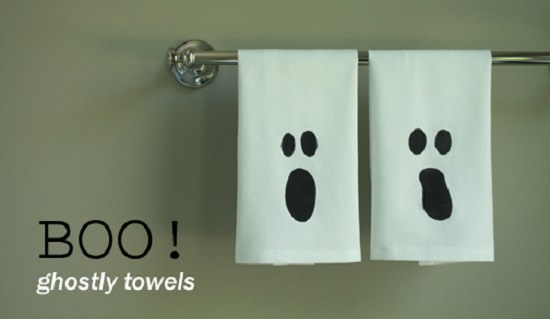 These adorable towels add a festive fall mood to the bathroom without creating too much spook. Learn how to make them here.
5. Paper Plate Ghosts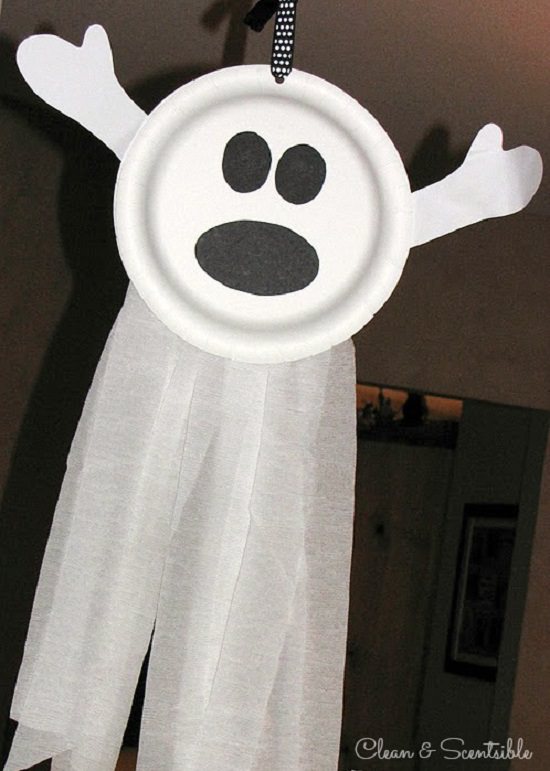 The creepy smile of this one-minute flying monster is sure to come in your dreams at night. Create it with the help of this post.
6. Ghost Trick-or-Treat Bag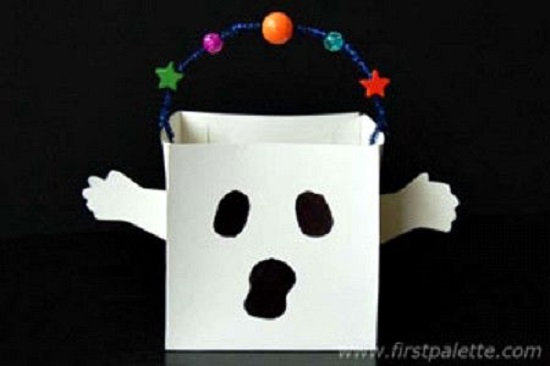 This sturdy, spooky bag is perfect for hoarding on candies when you go trick-or-treating on Halloween eve. Simply attach hands and a handle to a paper bag and add a spooky facial detail, that's all.
7. Recycled Soda Bottle Ghosts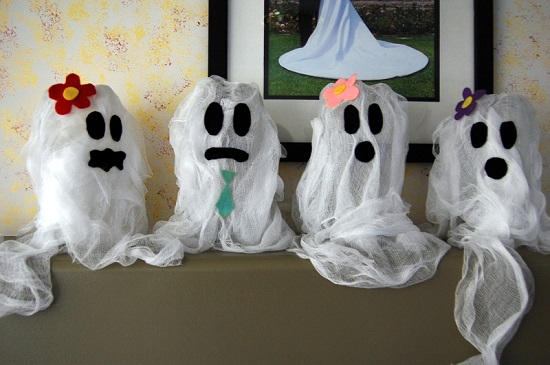 Instead of tossing soda cans in the dustbin, recycle them for Halloween and make a memory out of them. To know more, click here.
8. DIY Ghost piñatas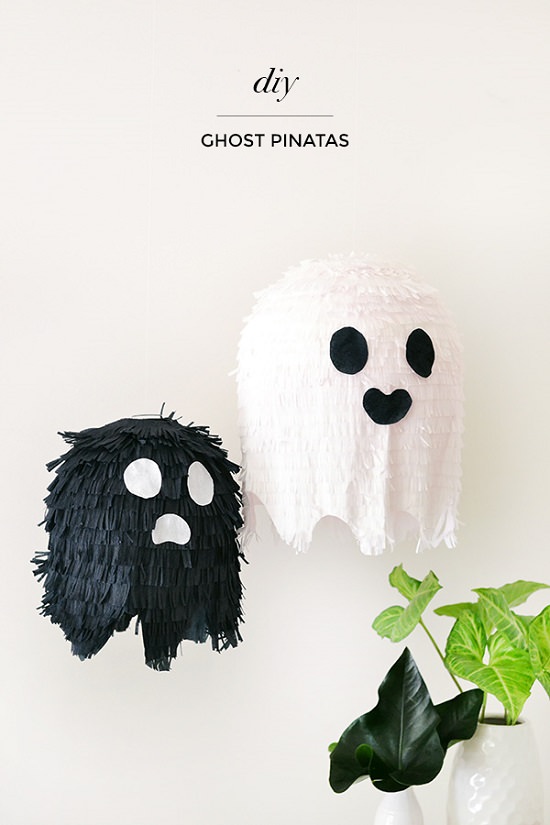 This contrasting pair of ghost pinatas is a nice way to create an interesting focal piece in the middle of an otherwise regular living room. Since there's no tutorial, you can try this idea by crafting a regular pinata with creepy expressions.
9. Ghost Garland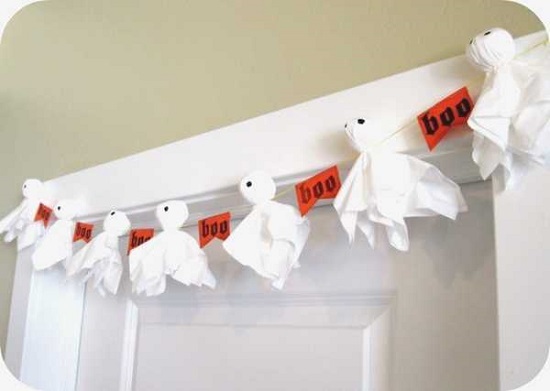 This ghost garland is a nice way to dress up the front door for Halloween. We got the inspiration from here.
10. Ghosts In A Jar
These haunters held captive in mason jars look frozen in time, waiting for Halloween night to step out and scare the living daylights off you. The tutorial is here.
11. DIY Ghastly Ghost Votive Holder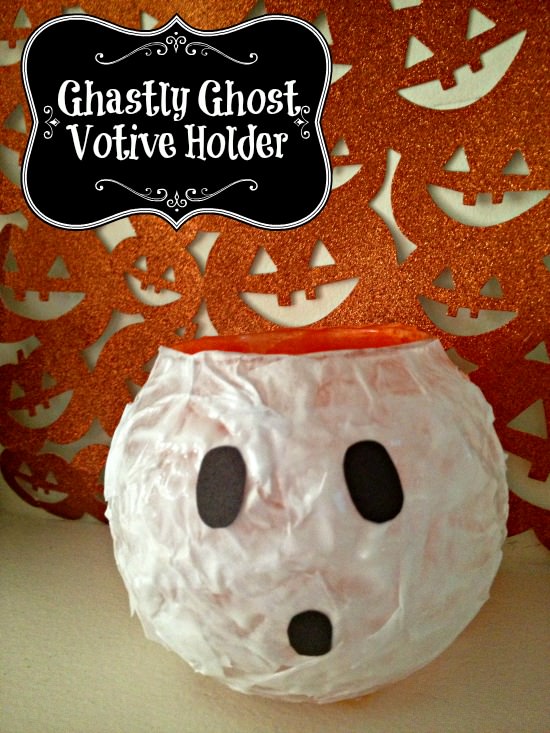 This spooky little votive creates a soft glow in your living room, making it easier to focus on your spells. Check out this DIY for details.
12. Halloween Ghosts Decorations – Ghost Cones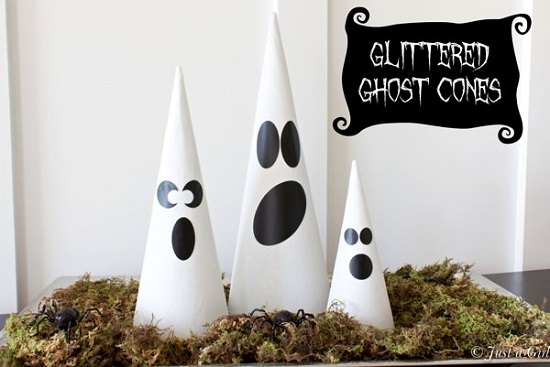 When you want something to display on the buffet, a family of little white ghosts is always better than one. The steps by step instructions are here.
13. Ghost Lolly Pop Bouquet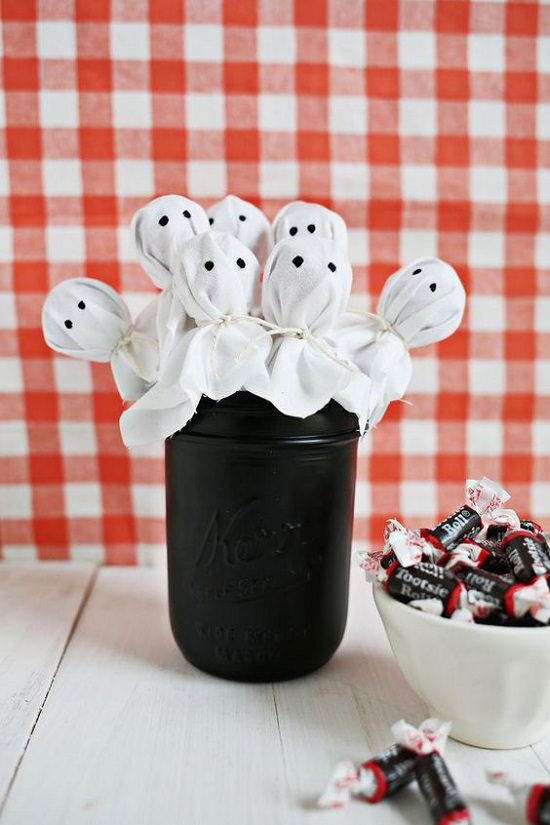 This DIY by A Beautiful Mess is a nice excuse to buy and stock up on Halloween candies.
14. Coffee Filter Ghosts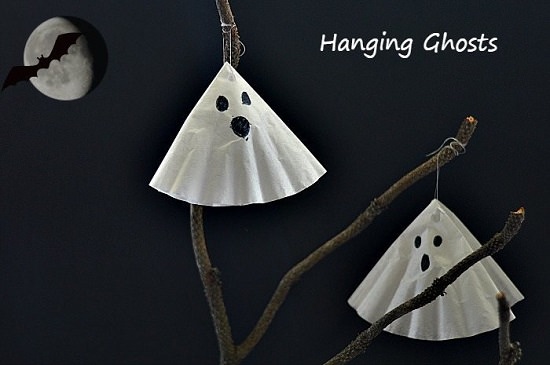 Prop these cute coffee filter ghosts on your houseplant for a quick touch of spookiness. See the instructions on this article.
15. Cotton Ball Ghosts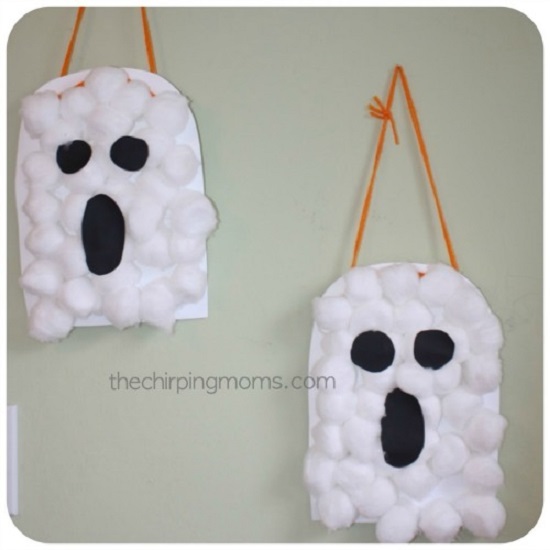 Imagine an array of these hanging ghosts swaying in the light breeze of Halloween evening. The Chirping Moms came up with this idea!
16. Spooky Floating Cheesecloth Ghost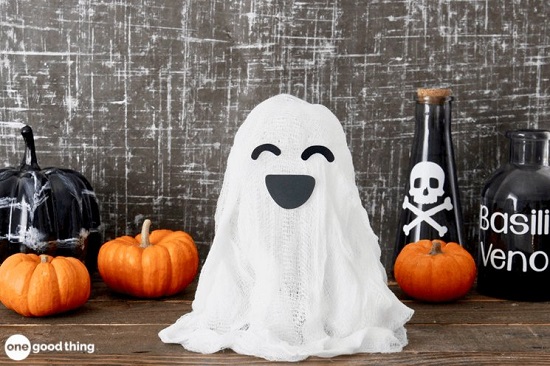 This adorable cheesecloth ghost here is a super-easy way to add some Halloween charm to your home.
17. Ghost Lights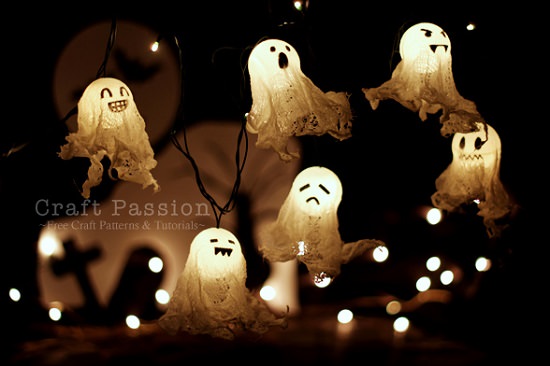 Hang on these semi-lit cloth ghosts on bare branches to create an eerie aura in your yard. Follow the steps on Craft Passion to make it!
18. Dixie Ghosts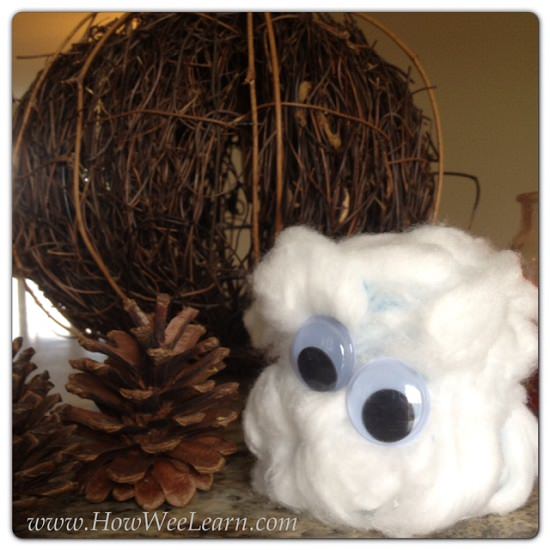 Here's a cheap way to get your ghosts as fluffy and large as you want them to be.
19. Ghost in the Pumpkin Patch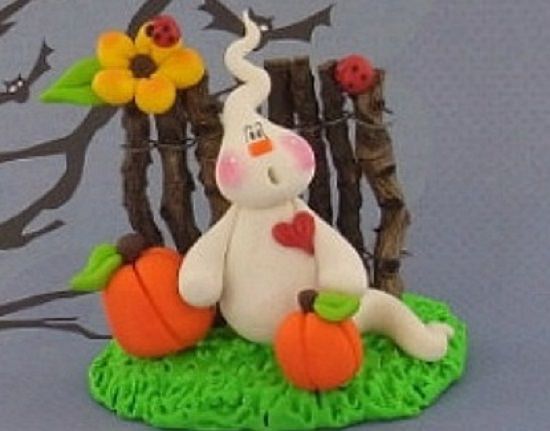 This cute clueless-looking ghost is a colorful, holiday-special addition to the mantelpiece. Also, it's a fun craft for the kids, and we found it on Fave Crafts.
20. Ghost and Pumpkin Tree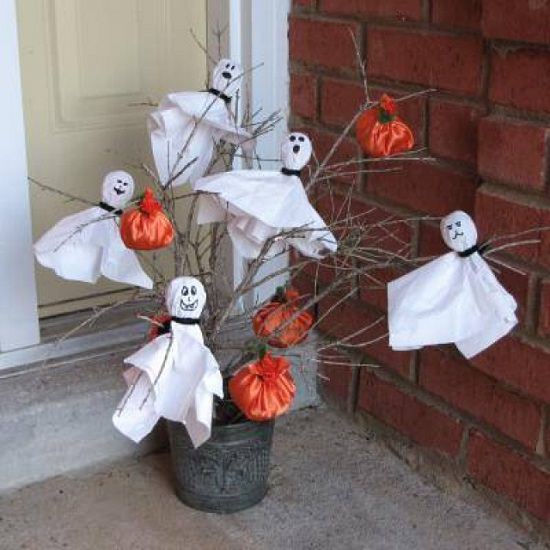 Placing this ghost and pumpkin tree on the front door is a nice way to welcome pesky trick-or-treaters to your home. Visit The Spruce for the instructions.
21. Turn a footprint into a ghost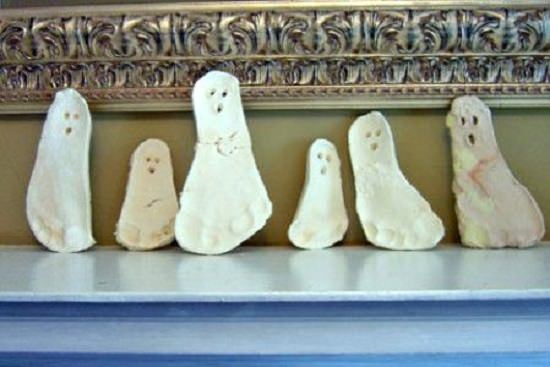 Here's a subtle way to create an eerie feel, because that's always more effective than jump scares.
22. Framed Apparitions Decoration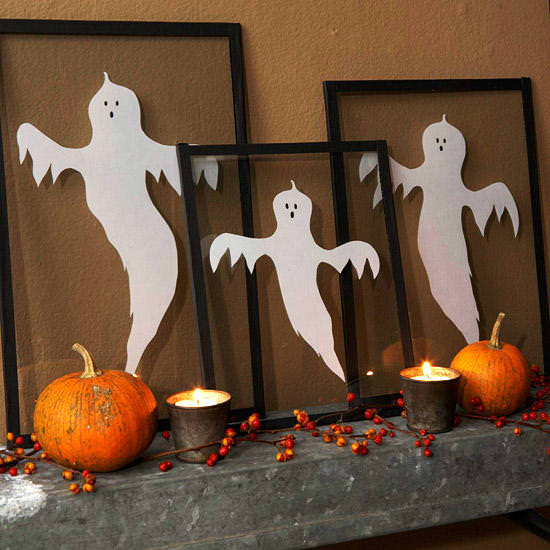 This ghostly mural decor brings a touch of spook to lone walls on Halloween. To know how to visit BHG.
23. DIY Paper Towel Halloween Ghosts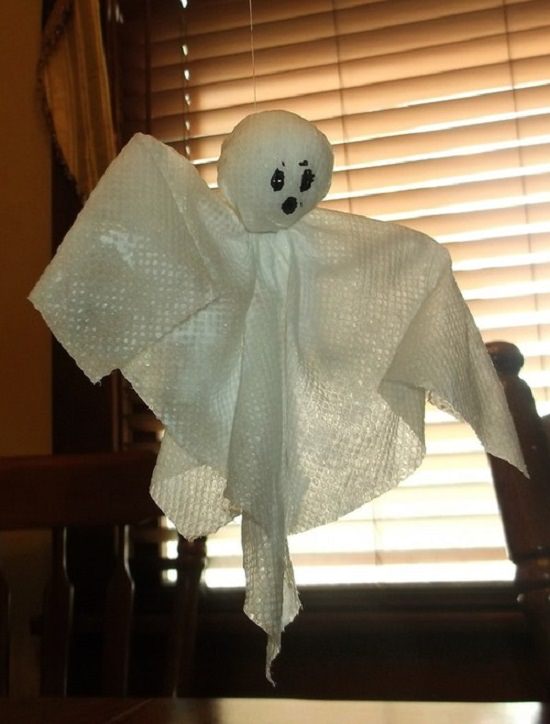 This makeshift ghost is sure to evoke a few frame-worthy jumpscares. Check out this post for instructions.
24. Halloween Yarn Ghosts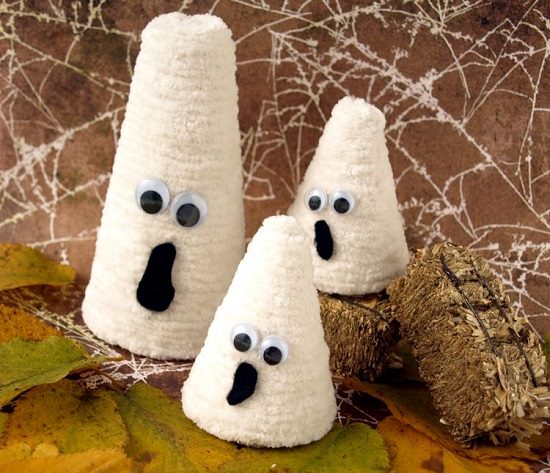 Spinning ghosts has never been this easier. Add googly eyes and pointy noses for a cute touch. Get guidance from this post.
25. Cardboard Spinning Ghosts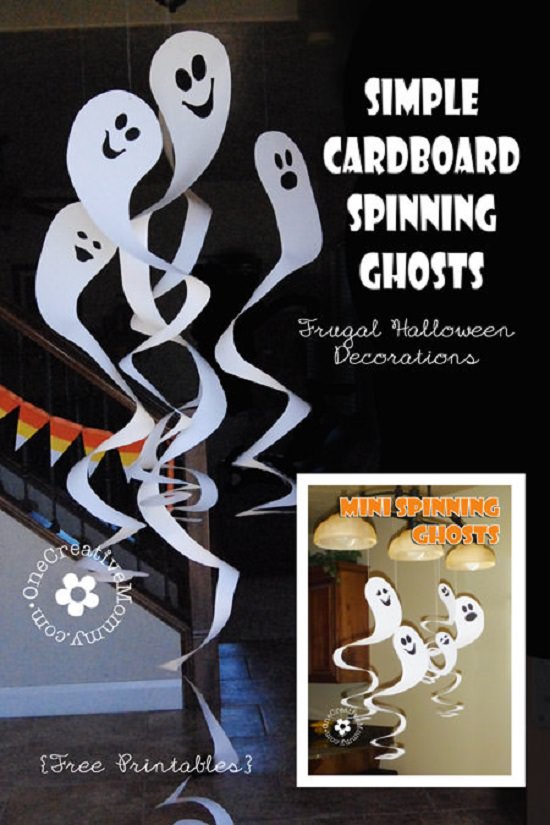 Create spinning ghosts in your own living room with some paper cutouts and a little help from this tutorial.
26. Felt Ghost Wreath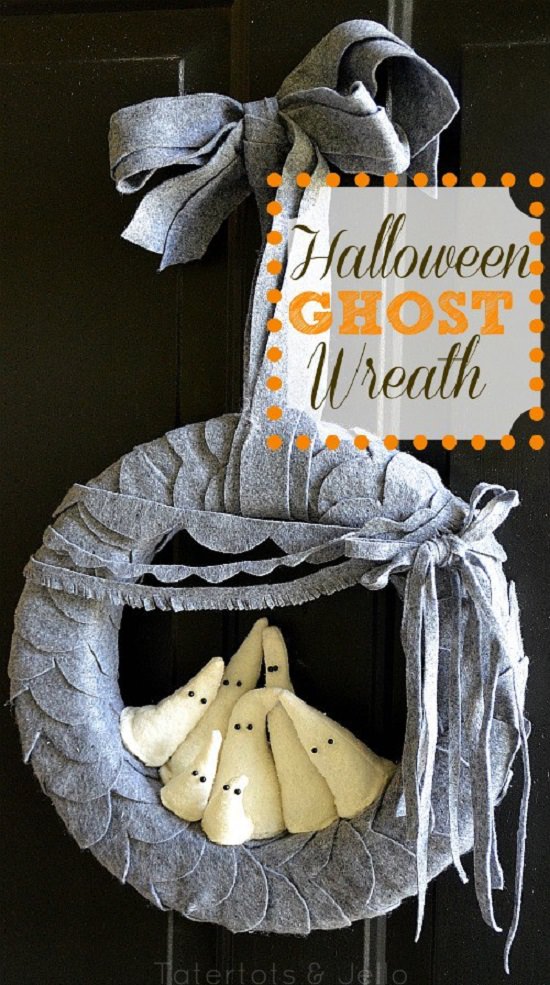 Hang up this whimsical Halloween spider wreath on your front door for some laughs and scares. Know more about this project here.
27. Ghostly Luminaries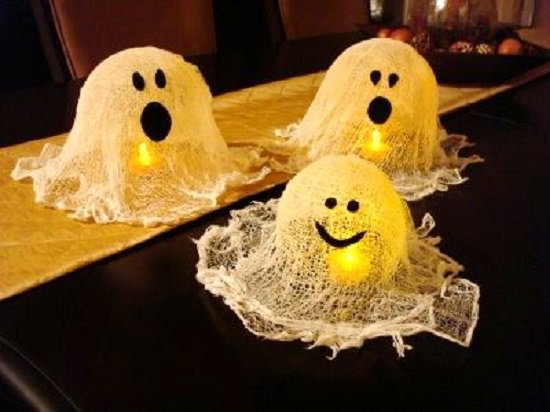 These ghostly caricatures only need cheesecloth and candles to work their magic or should we say voodoo. See this post for instructions.