Design these poison ivy costume DIY ideas to add an exciting impact onto your Halloween makeover! This extensive list has an idea for females of every age group and all sizes!
1. DIY Poison Ivy Costume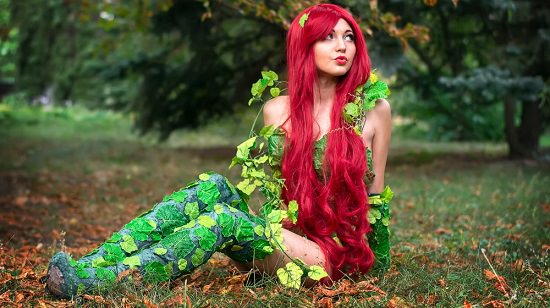 Inspired by Uma Thurman's smashing poison ivy costume, this DIY is perfect for ladies who love superhero movies and everything related to nature.
2. DIY Halloween Poison Ivy Costume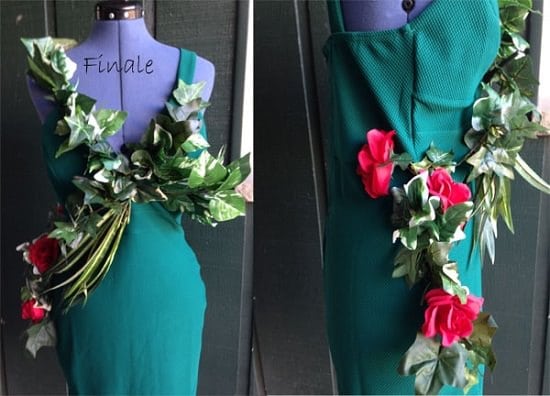 Sew in leaves on a green dress that you own, and you have yourself a sexy poison ivy costume. Go for different varieties of leaves for a 3-D effect, and add some tendrils or roses for a fancy touch. Follow the DIY here.
3. DIY Poison Ivy Costume Cosplay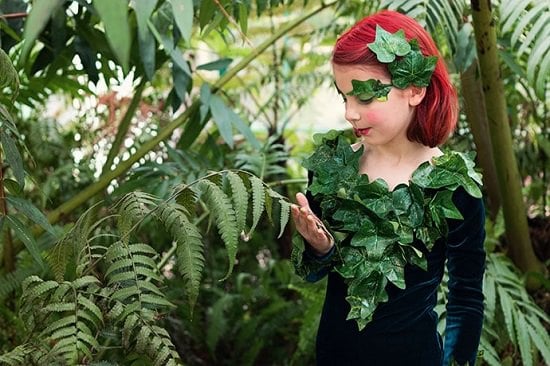 Contrasted by the vintage sheen of a midnight blue leotard, the garland of fake ivy leaves creates a dramatic look that calls for little makeup. Get the DIY here.
4. Poison Ivy Costume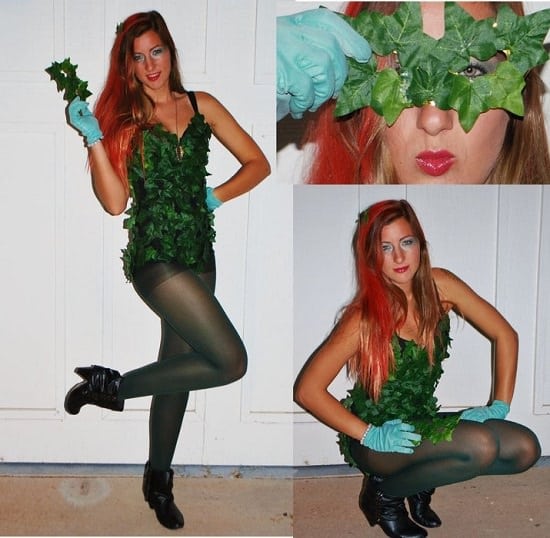 Artificial leaves have got you covered in this fascinating DIY. A leotard, a pair of leggings and your favorite boots are all you need to replicate the look.
5. Costume Eye Mask DIY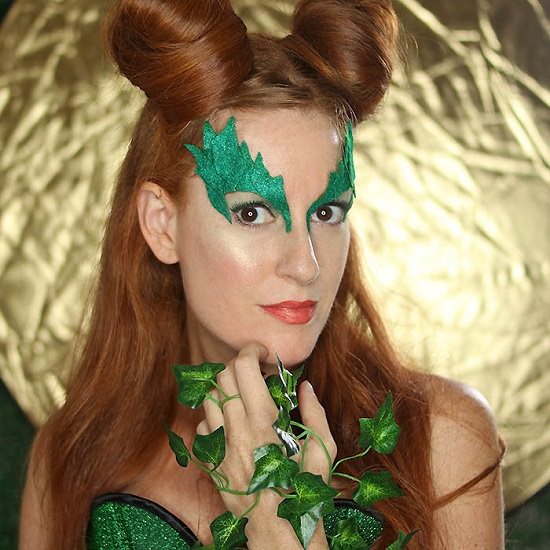 Made from green felt and lots of glitters, this eye-catching poison ivy mask is the perfect accompaniment to a ghoulish cosplay look, making you the head-turner of the event without an inch of discomfort. Here's the DIY.
6. DIY Plus-Size Costume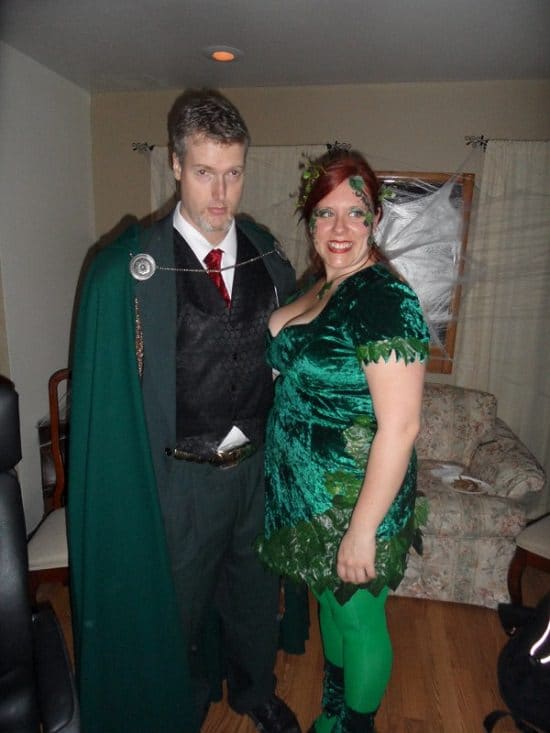 If you hate sewing and your idea of a costume is more to the likes of scissors and hot glue, consider this stunning poison ivy costume that gives you a chance to look vicious instead of the usual cute. Find the DIY here.
7. No-Sew DIY Costume
Sometimes, being a poison ivy girl is more about being sexy than spooky, This tutorial gives you exciting ideas to amp up the fun quotient, by adding red hair extensions and wearing pixie heels embellished with fake leaves.
8. Super Simple DIY Poison Ivy Costume
More like a Halloween upgrade to your sleepwear, this 10-minute costume DIY is for those who want to be able to splay their hands about without worrying about ruining their outfit.
9. DIY Poison Ivy Leotard Costume
This DIY is for those who have an actual poison ivy sitting around in their garden. The plan is simple- you take a green bodysuit and paste on handpicked ivy leaves with a glue gun for a costume that is fit for all age groups.
10. DIY (Batman) Costume
This Batman-inspired poison ivy costume is a fine balance between masculine and feminine vibes, giving you smoky superwoman vibes with a mystical touch from the green overtones. Watch the DIY tutorial.
11. DIY Fairy Costume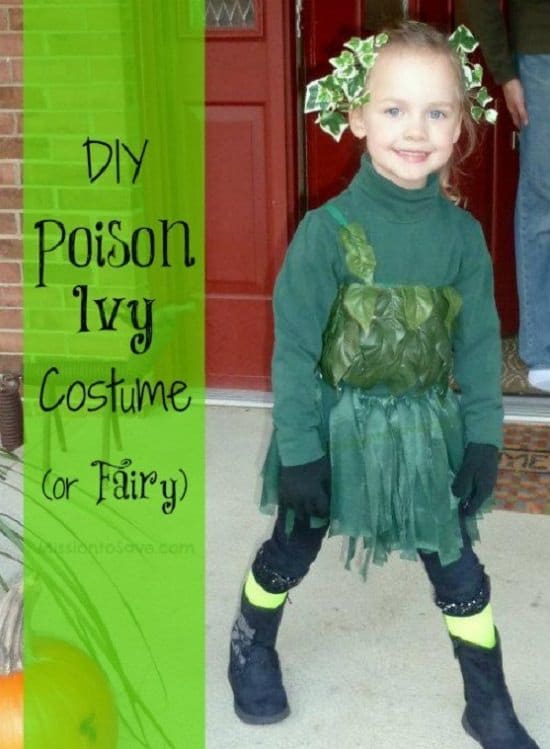 Complete with silken flowers for the headband and colorful tulle, this elaborately detailed poison ivy costume is hands down the best way to win the award for the best dressed one this Halloween. Get the DIY here.
12. DIY Baby Costume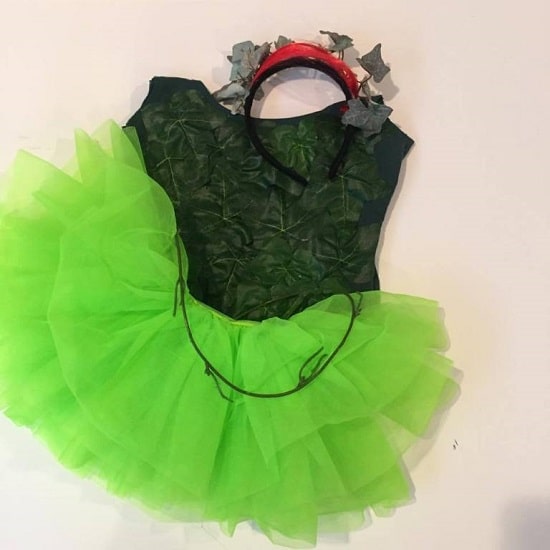 With the Ivy-inspired bodice as the focal point and a different tutu as the skirt, this quick, ten-minute DIY costume is an excellent last-minute choice for busy moms.