Explore top Playground Fence Ideas that combine safety with style. These options perfectly suit every playground's needs and aesthetic.
A well-designed playground is incomplete without an equally thoughtful fence. Whether you're concerned about safety, privacy, or aesthetics, this list of Playground Fence Ideas covers a range of options tailored to fit your needs.
Read the Best Windbreak Fence Ideas here
---
Playground Fence Ideas
1. Wooden Picket Fence
A classic wooden picket fence is an affordable and easy-to-install option. It not only adds a touch of rustic charm but also provides enough visibility for supervision. In addition to these benefits, wooden picket fences are highly customizable. You can paint them in any color to match the playground's theme.
2. Vinyl Coated Wire Fence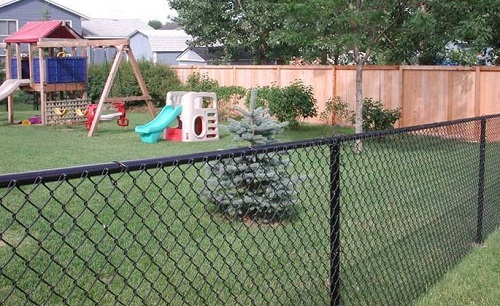 This fence type offers a smooth finish, reducing the risk of injury. It's low-maintenance and simple to clean, making it a practical choice for active play areas. The vinyl coating also helps to protect against rust and weather damage, extending the lifespan of the fence.
3. Split Rail Fence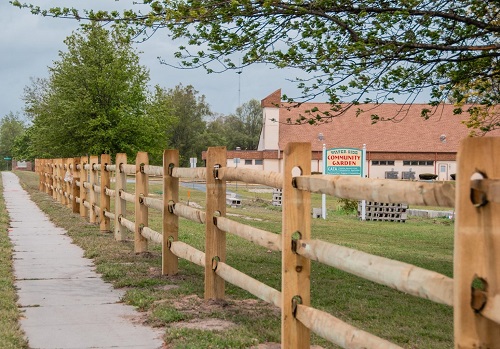 Constructed with timber logs, a split rail fence is sturdy and can be set up without complex hardware. It evokes a country-style look while keeping kids safely within the boundary. Due to the larger gaps between the rails, it's also easier to see through, aiding supervision.
4. Woven Willow Fence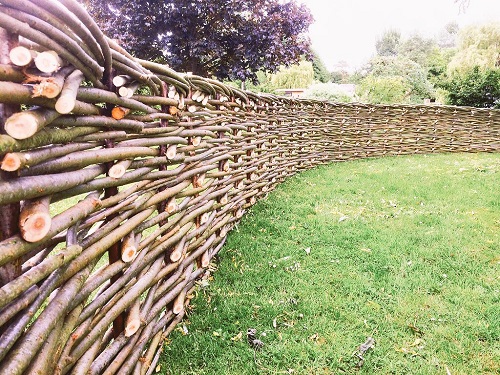 A woven willow fence is a unique yet simple option that lends a natural touch to the playground. It's also easy to repair, using readily available willow branches. Its weaving pattern adds texture and a decorative element. You can easily integrate climbing plants or flowers for added aesthetic appeal.
5. Iron Metal Fence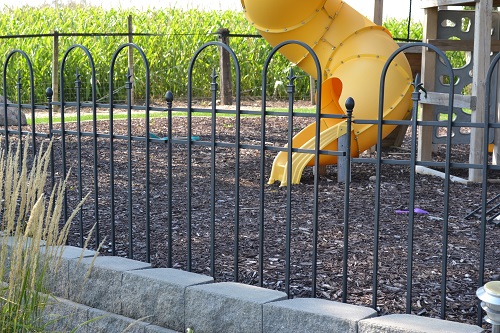 An iron fence adds a layer of sophistication to playground aesthetics while ensuring robust protection. Its strength makes it difficult to breach, enhancing the overall safety of the play area. Iron fence is also highly resistant to weather conditions and can endure significant wear and tear.
6. Bamboo Fence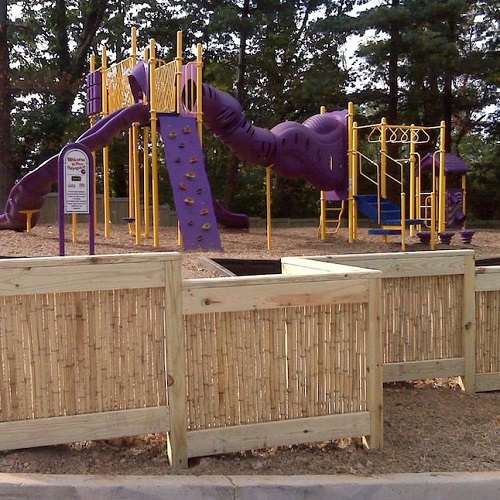 A bamboo fence is an economical and eco-friendly option. It offers a tropical aesthetic and is sturdy enough to withstand outdoor elements. Bamboo is a fast-growing plant, making the fence highly sustainable. Its natural look complements a wide range of playground designs.
7. Lattice Outdoor Playground Fence
Lattice fences provide moderate privacy while still allowing visibility. They are relatively easy to install and come in various patterns to suit your taste. These fences are useful for incorporating climbing plants, adding a layer of greenery to the playground. Their crisscross design is also an interesting visual element, enhancing the overall aesthetics.
8. Brick Wall Fence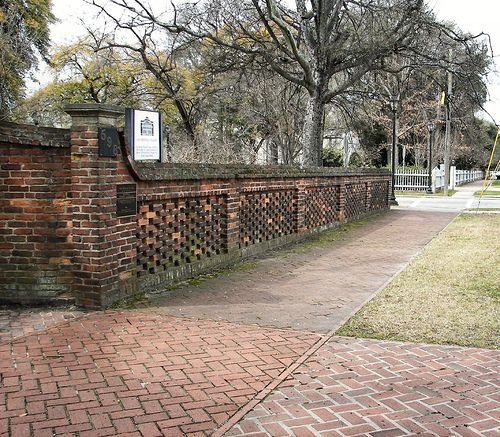 If you want something more permanent, a low brick wall can be a simple yet effective boundary. Its sturdiness offers excellent durability. Bricks are also resistant to fire and pests, making them a long-lasting choice. You can paint or coat the brick to match the playground or add decorative tiles for a unique touch.
9. Corrugated Metal Fence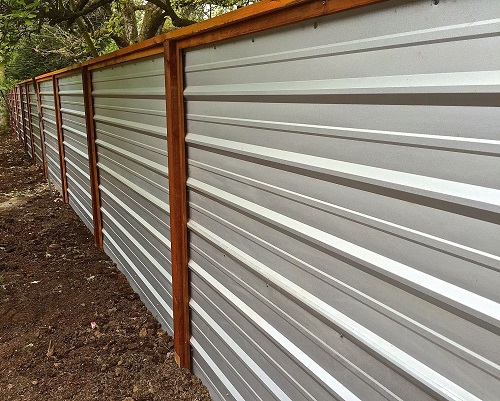 A corrugated metal fence is simple to install and incredibly durable. It also offers an industrial look that can be painted to match your playground's theme. Plus, it's resistant to strong winds among the backyard playground fence ideas.
11. Gabion Wall Fence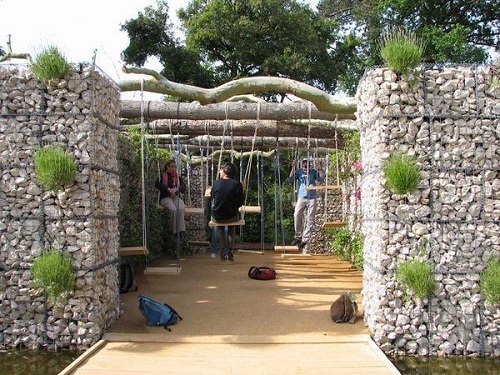 Gabion walls filled with stones can serve as a sturdy and unique fence. They are simple to construct and offer a modern aesthetic. The stone material can be sourced locally, reducing the fence's environmental footprint.
12. Hedge DIY Playground Fence
Planting a hedge as a fence provides a natural barrier. Choose fast-growing shrubs for a budget-friendly and green alternative to traditional playground fencing. The foliage can serve as an aesthetic element and be trimmed into various shapes or patterns.
13. Playground Aluminum Fence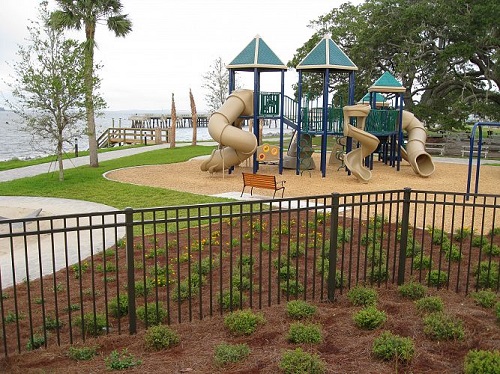 An aluminum fence is a lightweight yet durable option ideal for modern playgrounds. It's rust-resistant and can withstand various weather conditions with minimal maintenance. Aluminum fences come in multiple styles and colors, making it easy to match them with the playground's design.
Check Out DIY Pipe Fence Ideas here