Upgrade your outdoor space with these eye-catching Pipe Fence Ideas that effortlessly blend aesthetics and functionality!
If you're tired of traditional wooden fences and thus looking for an excellent alternative, pipe fences are for you. Read this list of DIY Pipe Fence Ideas that are best for privacy, security, and aesthetic appeal.
Check out the best backyard fence ideas here
---
Pipe Fence Ideas
1. DIY Pipe Corrals Fence
Looking for an affordable and durable fencing option for your livestock? Look no further than pipe corrals fence. With sturdy pipes and metal sheets, you can create a robust enclosure that'll keep your animals safe and sound. Read the details in this article.
2. DIY Steel Pipe Fence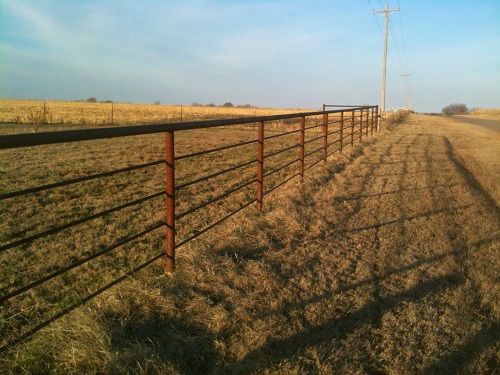 Give your property a unique edge with this DIY steel pipe fence. It's best for enclosing a garden, defining boundaries, or adding an eye-catching feature to your home's exterior. Learn more about this fencing in this article.
3. PVC Pipe Fence Idea
Turn those unused PVC pipe scraps into a unique and sustainable fencing solution. This setup lets you showcase your DIY skills and gives your property a chic focal point. Take inspiration from this helpful article.
4. Halloween Cemetery Pipe Fence
Turn heads with this cemetery-inspired pipe fence that is enough to make your Halloween outdoor decoration spooktacular. It's made up of PVC pipe, wooden pieces, deck screws, black spray paint, and rebar.
5. PVC Pipe and Chicken Wire Garden Fence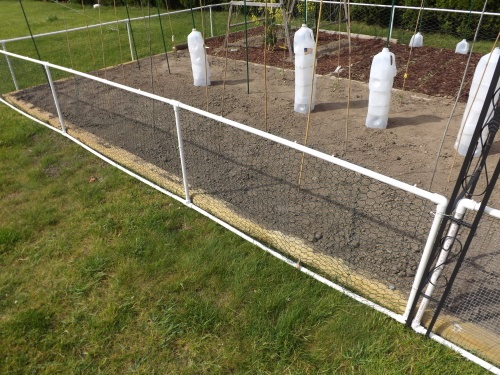 Use PVC pipes as vertical supports and attach chicken wire horizontally between them to create a garden fence that keeps pests at bay. Check the instructions here.
6. Oilfield Pipe Fence Idea
Made out of drill stem oilfield pipes, this pipe fence exudes a timeless appeal with its weathered and rustic appearance. This fence design effortlessly blends with natural surroundings, creating a charming and rugged aesthetic.
7. Metal Sheets and Welded Pipe Fence Idea
Combine the durability of metal sheets with the sleekness of profile pipes to create a stunning and contemporary fence design. It's one of the best DIY pipe fence ideas. Watch this video tutorial to build sturdy and durable fencing for your yard.
8. DIY Temporary Dog Fence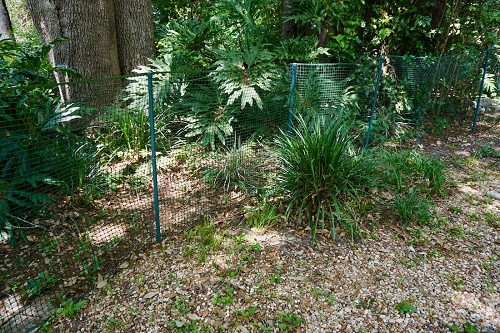 Grab green plastic mesh, PVC pipe, rebar, a circular saw, and a few supplies to build this temporary dog fence. It's a budget-friendly and versatile solution to create a safe and secure space outdoors for dogs to roam and play.
9. Roll Bar Pipe Fence DIY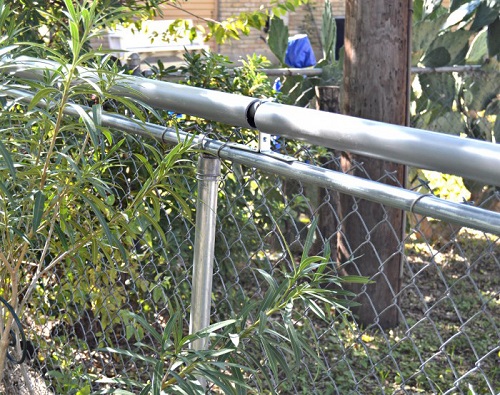 Add a touch of rustic charm to your outdoor space with this unique pipe fence solution. By repurposing old roll bars, you can create a sturdy and visually appealing barrier that combines functionality and style. Get the instructions here.
10. PVC Pipe Fence for Horses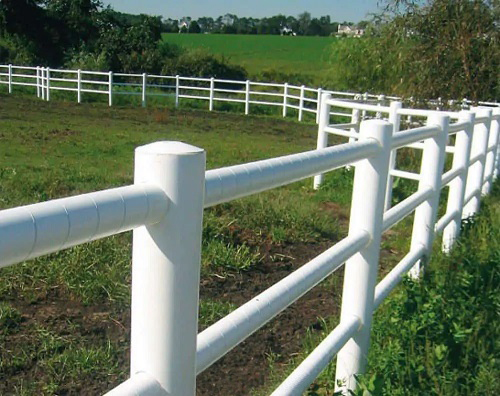 Create a durable and cost-effective PVC pipe fence for your horses, ensuring their safety and freedom to roam. PVC pipes offer a lightweight and low-maintenance alternative to traditional wooden or metal fences. The details are here.
Here are the best chicken wire sculpture ideas for garden