For beautiful and healthy hair use Apple Cider Vinegar. It also helps in dandruff, split ends, dry and itchy scalp. Check out the home remedies!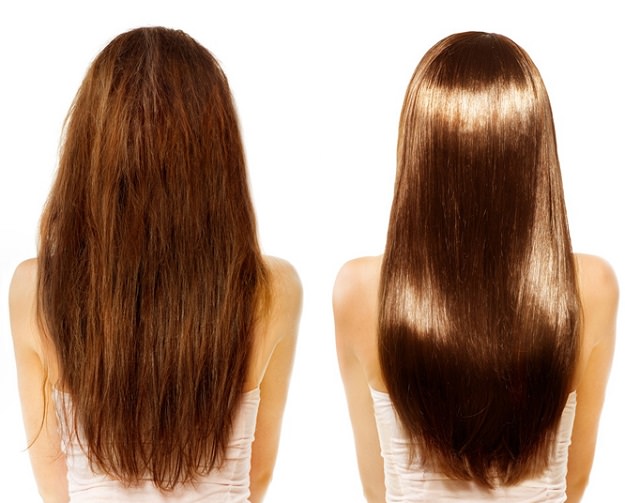 If you have not started using apple cider vinegar on your hair, you are missing out something that really works! It may sound odd but this all-purpose kitchen product has amazing effects on the hair. Once you start using apple cider vinegar home remedy the incredible transformation will keep you coming back until you move the bottle from your kitchen to your bathroom cabinet.
For ages, people have been using apple cider vinegar to help with weight loss, food preservation and improving skin conditions such as acne and pimples. But only a few people know that Apple cider vinegar home remedy creates a shiny look on the hair and makes it healthy.
Apple cider vinegar is an easily available and cost-effective method for growth and cleansing your hair. The solution is effective in preventing dry scalp, dandruff, and itching issues. It also reduces the growth of bacteria and fungi which block the hair follicles that support the hair growth.
Why use Apple cider Vinegar for Hair
Apple cider vinegar nourishes and help in creating a healthy scalp in several ways:
Nutrients
Apple cider vinegar is rich in nutrients such as potassium which is needed for hair growth and it helps to smooth your hair, reducing split ends.
Protective layer
Apple cider vinegar home remedy restores the hair's protective layer which helps to repair damaged hair. Hair's protective layer can be damaged by the use of excessive shampoo, UV rays, as well as air pollutants. If you want to treat dandruff and itchy scalp naturally, consider using concentrated apple cider vinegar for them too.
PH balance
Using shampoo usually, increases pH factor. Naturally, the hair is slightly acidic with a pH factor of between 4- 6. Applying alkaline hair products clogs hair follicles resulting in dry, dull and frizzy hair. Also, imbalanced pH results in bacterial and fungal infections, dandruff, dryness that makes the hair weak and tangle. The antibacterial and anti-fungal properties of ACV help to control dandruff. By using ACV you get rid of such problems and save money on expensive hair care.
How to use Apple Cider Vinegar home remedy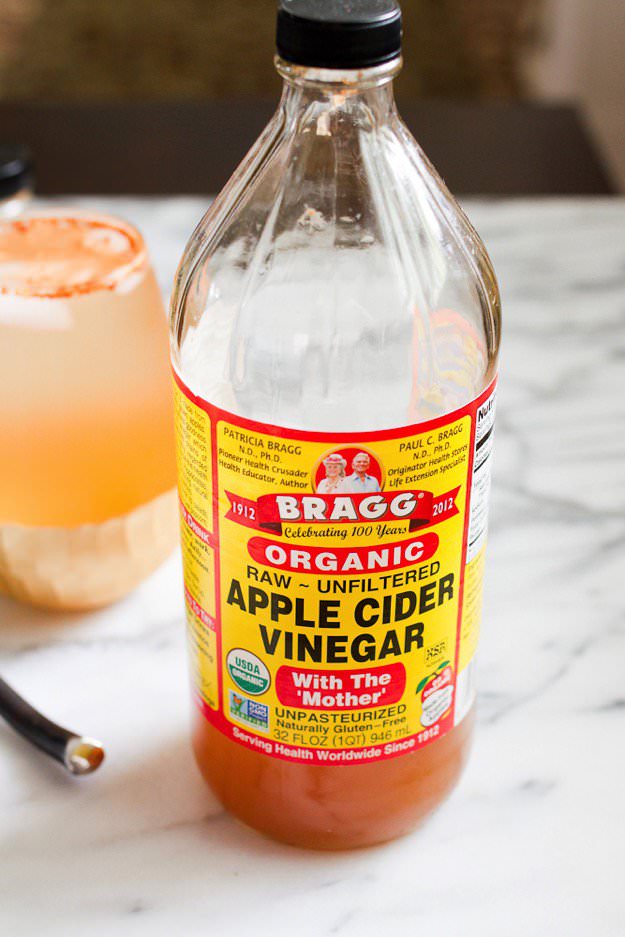 The Apple cider vinegar hair rinse is recommended once or twice per week. You can choose to shampoo as normal then apply the Apple cider vinegar hair rinse or you can leave this solution on the hair for about 30 minutes before rinsing out.
Apple cider vinegar hair rinse recipes
Apple cider vinegar with water
1/4 cup to 1 cup apple cider vinegar
2 cups of water
To restore your hair's natural and shiny look, mix the apple cider vinegar home remedy and water. Apply the mixture on your hair after shampooing. Consider using a spray bottle so as to spritz your hair with the solution and massage it easily into your scalp. Allow the mixture to sit for some minutes before rinsing out with water. Also, you can add a few drops of tea tree oil to add a lovely fragrance and relief. There is no need to use a hair conditioner.
Apple cider vinegar with honey and Aloe Vera
Aloe Vera is an effective home remedy for hair loss and treating itchy scalp. Mix 3 tablespoon of aloe Vera juice, 1/2 cup of apple cider vinegar and one teaspoon of rosemary oil. Mix properly, spray into hair and massage thoroughly for a few minutes. Cover your head using a shower cap for about 20 minutes. Rinse out your hair using cold water. The apple cider vinegar mixture will make your hair smooth and soft.
Apple Cider Vinegar can be mixed with rosemary oil, olive oil, baking soda, avocado and coconut oil.