DIY saran wrap ball game gift ideas are great to surprise your guests this Christmas with a unique and fun pass time game! You can either make it for yourself or gift it to someone you know!
1. DIY Saran Wrap Ball Game Gift Ideas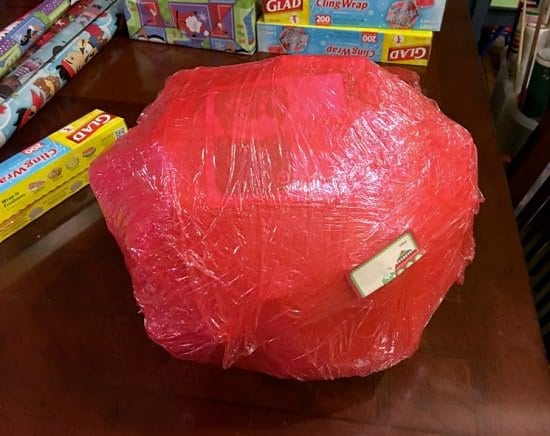 This unique saran wrap ball idea shows you how to hide the bigger gifts in the process of creating a seemingly impenetrable vault. Here's the DIY.
2. Saran Wrap Ball Game Eco-Friendly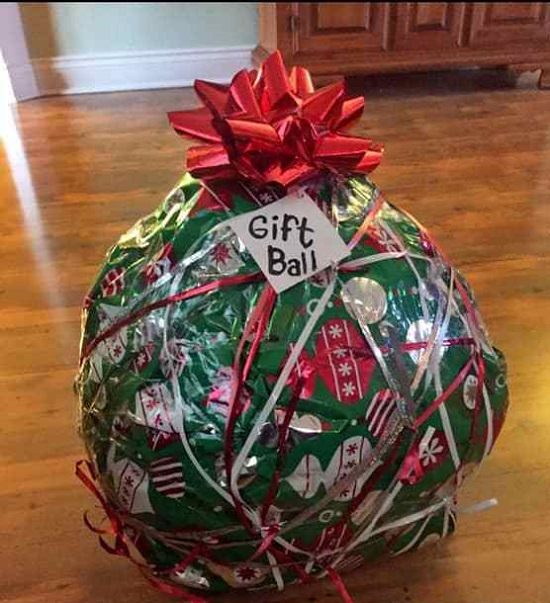 Create an extra level of security with pretty gift wrapping paper and ribbons on your saran wrap ball game to enhance the illusion of secrecy further. Here's the DIY.
3. Easy Saran Wrap Ball Game Gift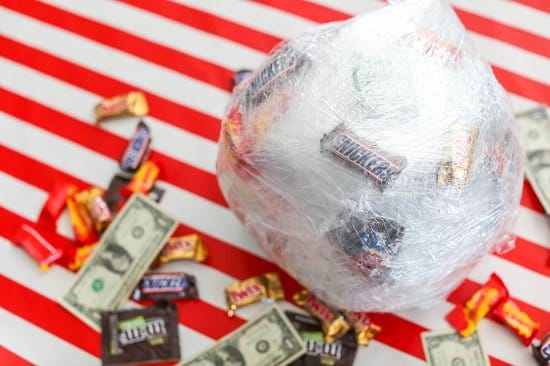 With secret hacks to create mind-boggling turns of saran wrap and hide your gifts inside, this no-fail DIY gives you a fun way to offer party favors.
4. Christmas Theme Saran Wrap Ball Game Gift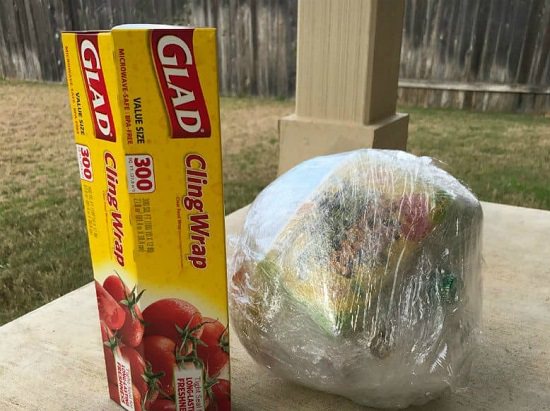 Gifts are prized more when they're a challenge to get. This saran-wrapped ball DIY uses this theme to infuse fun and action in your next holiday party.
5. Saran Wrap Ball Gift for Kids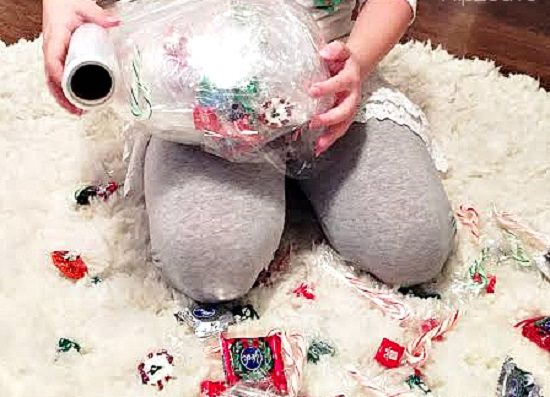 What's best about this saran wrap ball game is the fact that it can be tailor-made to suit adults and kids alike. Here's the DIY.
6. Saran Wrap Ball | Party Game
In addition to the basic tutorial, this DIY even includes unique tips to amp up the challenge quotient, by having the players wear gloves or a blindfold.
7. DIY Saran Wrap Gag Gift Ball Party Game
From baby showers to birthday parties, this fun and exciting saran wrap ball game are sure to evoke squeals of delight amongst all age groups.
8. Saran Wrap Ball Game Gift
This saran wrap ball game is not only a smart way of distributing return gifts but also lets you have umpteen fun in the processing of making them.
9. Holiday Party Saran Wrap Ball Game for Families
This easy and customizable saran wrap ball DIY lets you have yours as big as you want it to be with these easy instructions.
10. Saran Wrap Christmas Ball Party Game
Make your beautiful handmade gifts worth the hype with this holiday-themed saran wrap ball game.
11. Saran Wrap Candy Ball Game Gift
Candies are some of the trickiest goodies to stuff into a saran wrap ball. Get started with these hacks in the video.
12. Saran Wrap Ball-Kindergarten Halloween Party
Here's a fun way to contain your Halloween goodies for the visiting trick-or-treaters and make your party memorable for all the right reasons. Follow the DIY in the video.
13. DIY Saran Wrap Ball Game Gift Ideas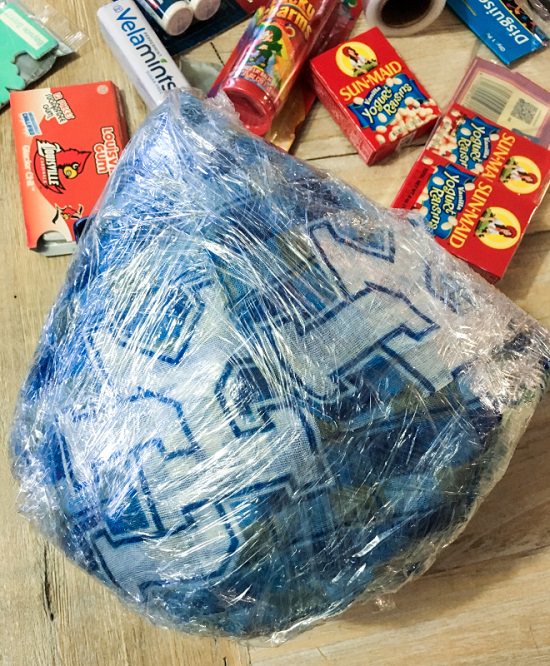 Wrapping a bunch of gifts in a lumpy saran-wrapped ball is a fun idea for a game where everybody wins! Plus, with this DIY, you can have the ball as big as you like.
14. Adult Saran Wrap Ball Game Gift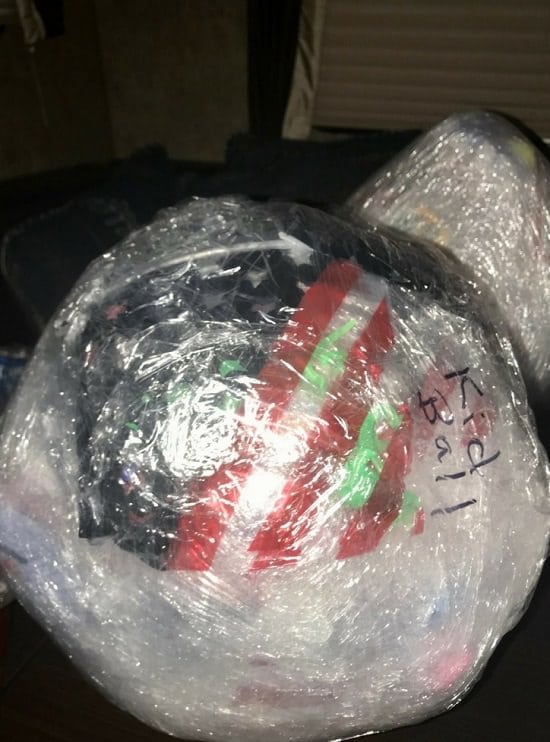 Whipping out a saran-wrapped ball packed with tons of gifts is the easiest hack ever to beat the boredom at an adult's party. Leave the dice to decide how many turns every player gets to amp up the fun quotient further. Here's the DIY.
15. Original Saran Wrap Ball Game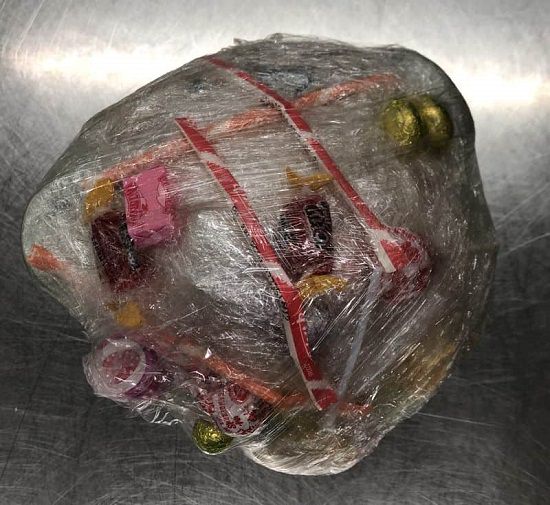 Tuck in treats and toys inside your saran-wrapped ball and tie it to a dice game for maximum fun. Details are here.
16. Fun Saran Wrap Game
Make your saran wrap ball extra appealing and Instagram-worthy with pretty decorative bows on all the sides.