Learn how to make a wooden candle wick at your home to make these 34 awesome DIY Wood Wick Candles!
1. DIY Wood Wick Candles with Soy Wax Candles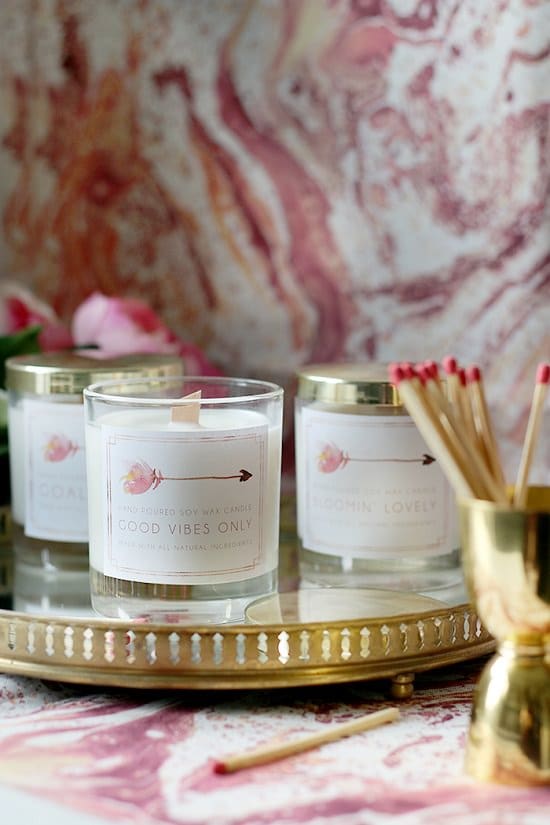 Made from wooden wicks dipped in soy wax, these lovely little fireplaces get a fancier touch from the inclusion of a candle lid. Head over to this DIY for complete instructions.
Also Read: DIY Scented Candle Ideas
2. Simple DIY Wood Wick Candle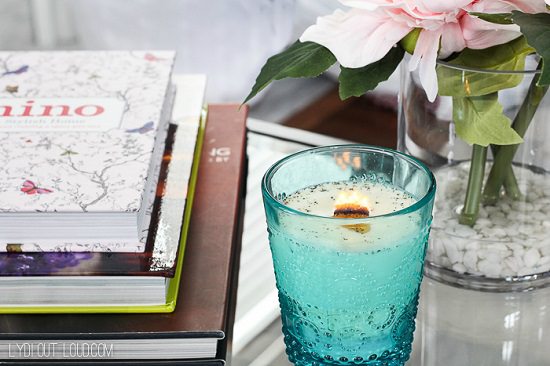 If you want to be able to burn scented candles all day, every day without worrying about the cost, take a look at this easy DIY.
3. Homemade Candles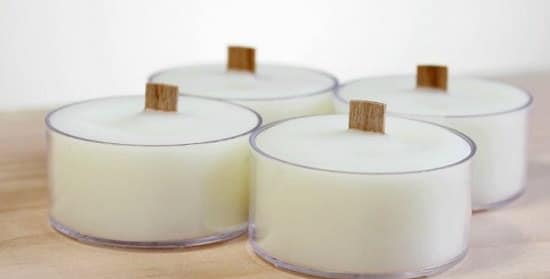 Get the warm glow of store-bought candles without inviting artificial fragrances to your home. This wooden wick candle DIY shows you how.
4. Wood Wick Candles with Free Printable Labels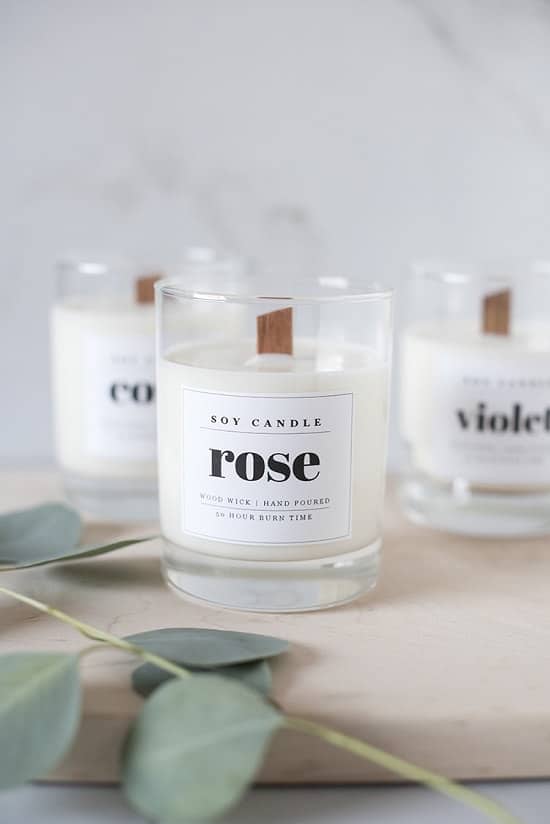 Easy to customize with your favorite choice of essential oil and unbelievably cheap to make, these divinely scented candles make neat little stocking stuffings. Get the DIY here.
5. Wood Wicks for Candles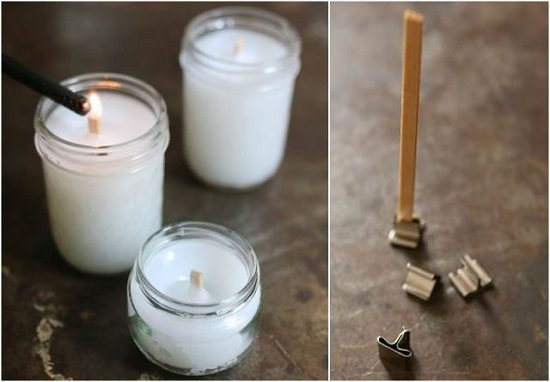 With some basil wood, olive oil, and hot wax, you can create these cute wooden wick candles that are perfect for holiday gifting this season. Here's the DIY.
6. Cheap Wood Wicks for Candles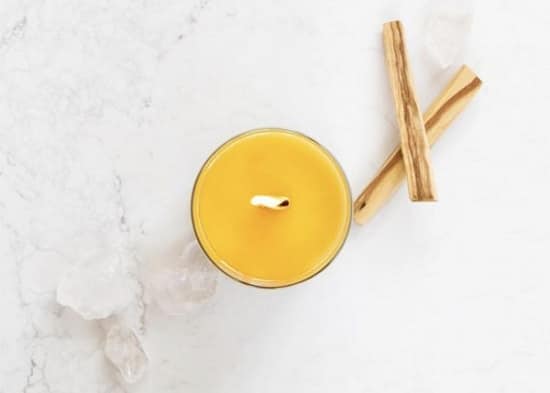 From choosing your wick and wax to determining how long your candle will burn, this detailed guide will give you the complete know-how of getting started with your own candle-making venture.
7. Chai Scented Wood Wick Candle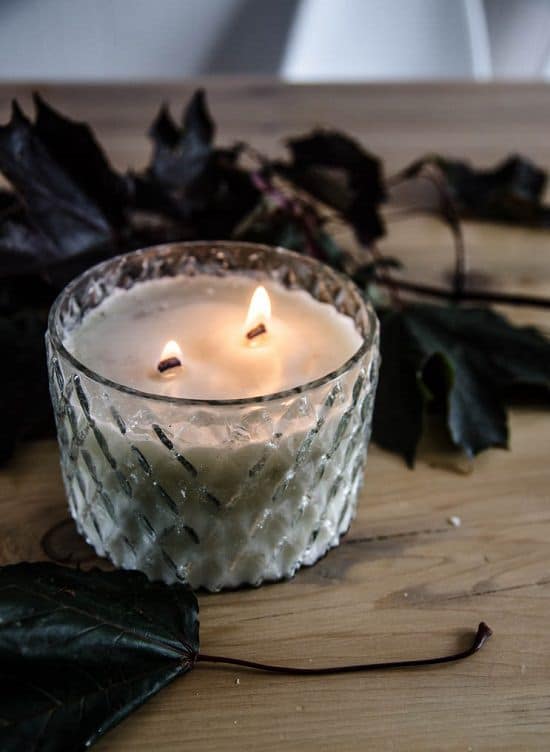 Turn your favorite flavor your tea into a comforting wooden wick candle that makes your evenings more soothing and lulls you into a deep, uninterrupted sleep. Here's the DIY.
8. DIY Wood Wick Candle With Frangrance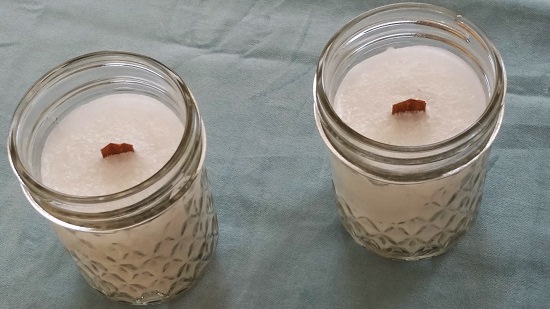 Recreate the effect of a crackling fireplace in your bedroom with the divine scents and comforting sounds of these DIY wooden wick candles made with palm wax.
9. Pumpkin Spice Soy Candle with Wood Wick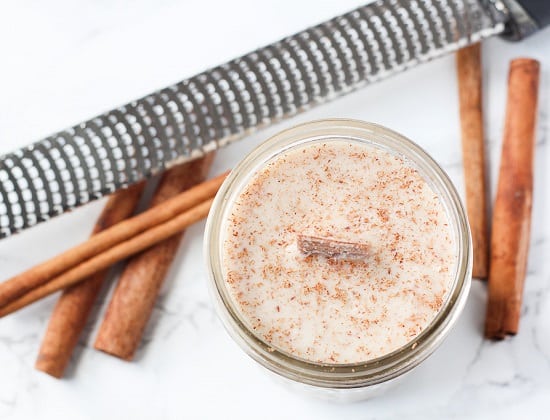 Nothing like pumpkin spice wooden wick candles to fill up your home with the delicious smells of fall. Add drops of nutmeg and cinnamon oils for an extra dose of freshness. Here's the DIY.
10. DIY Crackle Woodwick Candles with Popsicle Sticks
Using soy wax and popsicle sticks as the wooden wick this DIYer created candles that light up space with their warm glow and lovely scents.
11. Wooden Wick Fall Pumpkin Candle
Prep up your home for the upcoming fall with the smoky scents of pumpkin spice wooden wick candle. The fun part is choosing the container- apples, gourds, and squashes make the best vessels. Find more details in this DIY.
12. DIY Christmas Wood Wick Crackle Candle
For a more personalized and festive touch to your handmade wooden wick candles, give them a cheery upgrade with colorful fabric. Details are here.
13. Make Wood Wick Candles
With a pint-sized packaging and a three-ingredient make, these cute little wood wick candles with added lids are great for dealing with travel stress on the go. Here's the DIY.
14. Scented Soy Wax Wood Wick Candles for Under $4
Freshen up your living space with the scent of your choice and in under $4 with this economic candle-making DIY.
15. DIY Wooden Wick for Beeswax Candles
Learning how to create these simple wooden wick beeswax candle adds a new skill to your kitty and gives you greater control over the ingredients. Find the DIY here.
16. Budget-Friendly Wood Wick Candles
When you want to create a rustic-like ambiance at a meager cost, take a look at this DIY and create a bunch of tiny wooden wick candles that spruce up your home sans toxic chemicals.
17. Vanilla Butter Fragrance Oil Wood Wick Candle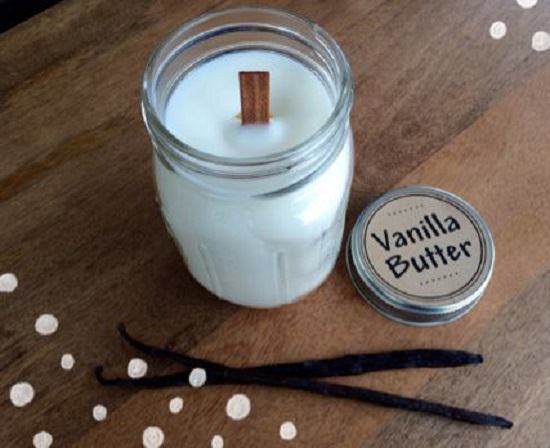 A fun replacement to standard wicks, these DIY wooden wick candles take ten minutes to make and come with the heady scents of vanilla butter. Make them with these instructions.
18. Wood Wick Candle With Pistachio Dream Cake Fragrance Oil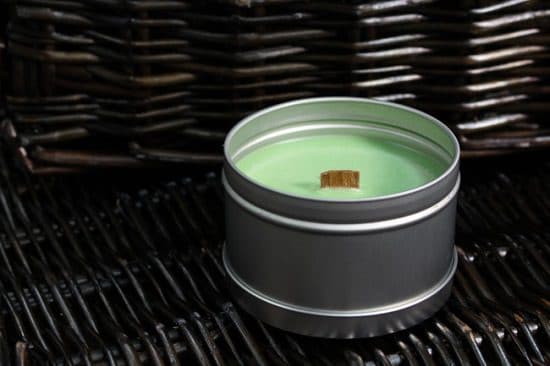 Make your wooden wick candle-making venture extra fun and unique with this DIY that gives you a secret hack to infuse the smells of your favorite confectionery.
19. DIY Wood Wick Teacup Candles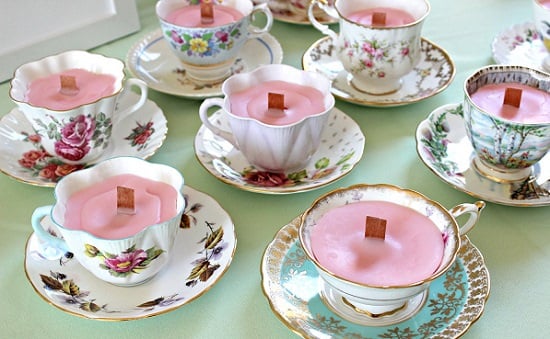 Whether you want to dress up the table for a cozy Mother's day brunch or add some vintage flair to a bridal shower, these pretty teacup candles are your best bet. Here's the DIY.
20. Crock Pot Wood Wick Candle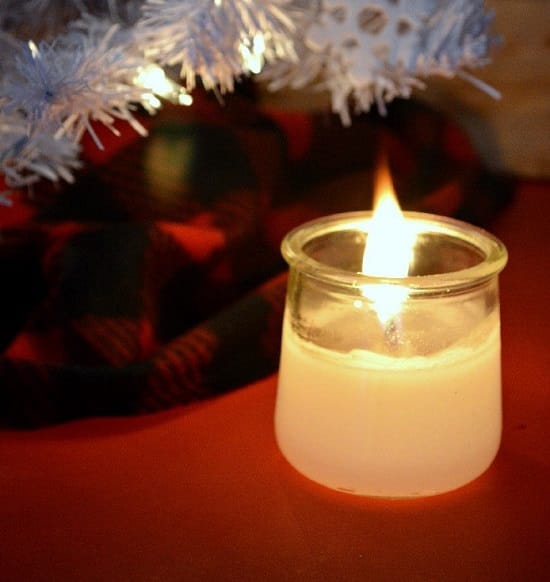 Using crockpots instead of mason jars as your wooden wick candle holder helps you create rather 'masculine' candle gifts for your male BFFs. Here's the DIY.
21. DIY Wintergreen Cranberry Wood Wick Candle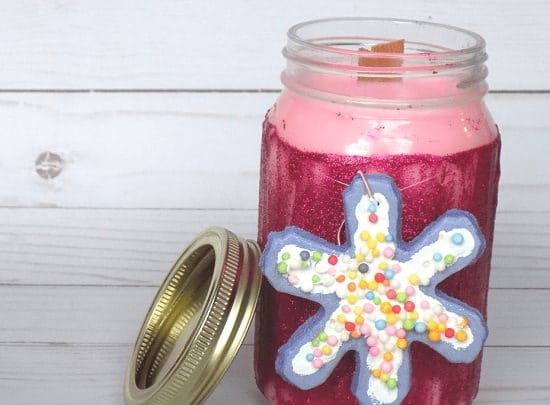 Dusted with glittery mica powder and dyed on the edges, these pretty candles in jars make frugal gifts to appreciate the love of family members this holiday season. Here's the DIY.
22. DIY Wood Wick Campfire Mug Candle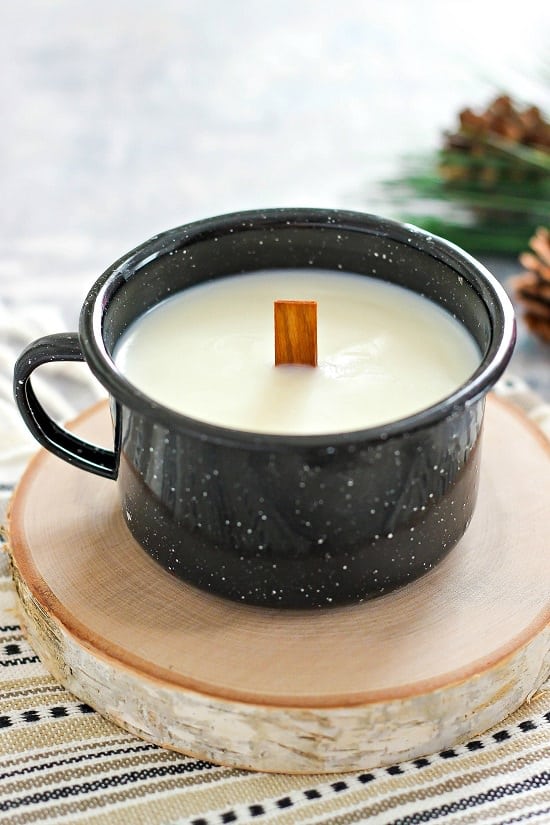 Perfumed with the fall scents of autumn leaf fragrance oil, these DIY wooden wick candles lend a soothing effect that has the potential to cheer up dark winter days.
23. Leather Mandle Wood Wick Candle DIY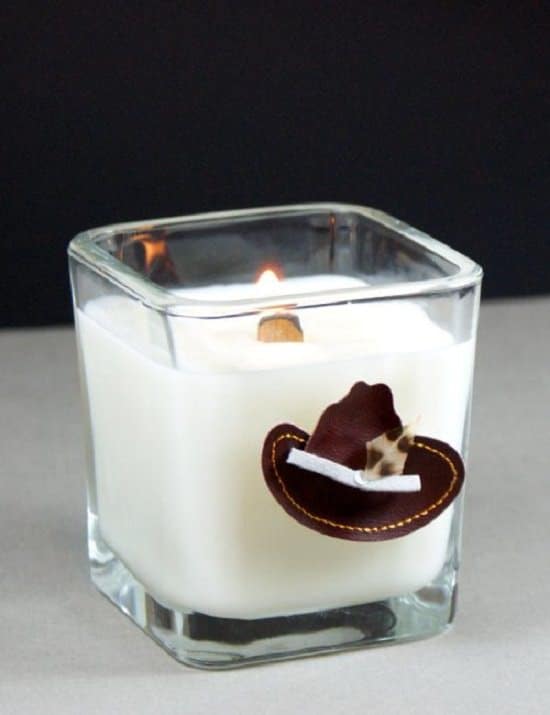 Infused with soy wax and leather fragrance oil, these ten-minute handmade candles are a fine example of Father's Day gifts that can be made and given on the same day. Check out the DIY here.
24. Making Recycled Woodwick Candles
With just three supplies and a ten-minute protocol, this DIY guide shows you how to make wooden wick candles in the most frugal way possible.
25. Honeysuckle Soy Wooden Wick Candles
The woodsy, tropical vibes of this honeysuckle soy wooden wick candles help create an alluring mood, making your evenings a tad cozy and romantic. Follow the DIY to make them yourself.
26. DIY Wood-Wicked Soy Candle With Doted Painted Jar
Pretty up your newly made wooden wick candle by adorning the jar with polka dots. Details are here.
27. Lemon Bergamot Wooden Wick Candle
Including the scents of lemon and bergamot for a calming effect, these scented soy candles are a gentle everyday reminder to take life less seriously. Here's the DIY.
28. Inexpensive Wooden Wick Candle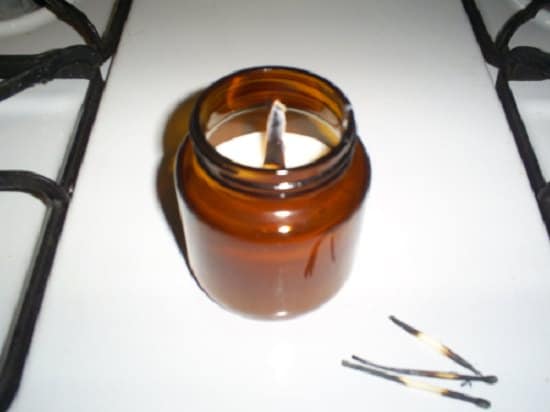 Making wooden wick candles with this DIY is incredibly easy. All you need is a mug, some leftover wax and popsicle sticks for the wick.
29. Father's Day Gift Wood Wick Candle DIY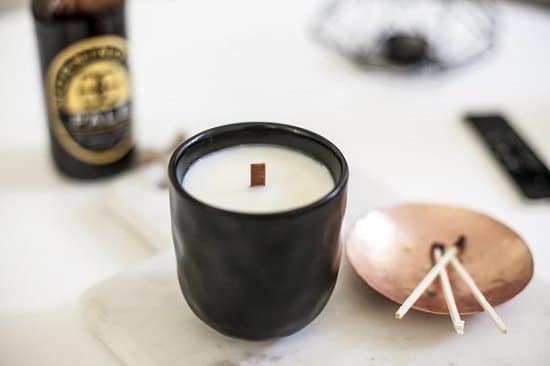 Not all dads like woodworking tools, BBQ grill, or cuff links. Sometimes, a simple container candle with his favorite fragrance works well. Get the quick DIY here.
30. Naturally Deodorizing Candle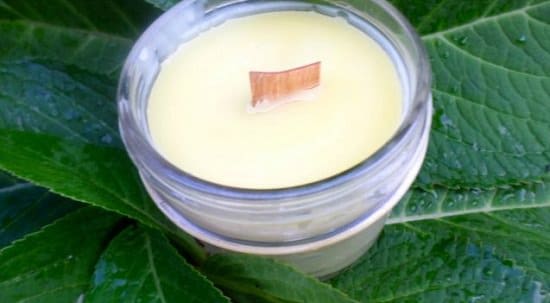 With a 100% organic make and natural scents, this wooden wick candle is a great bathroom prop for creating a stress-relieving mood complete with bath salts and warm water. Here's the DIY.
31. DIY Gingerbread Candles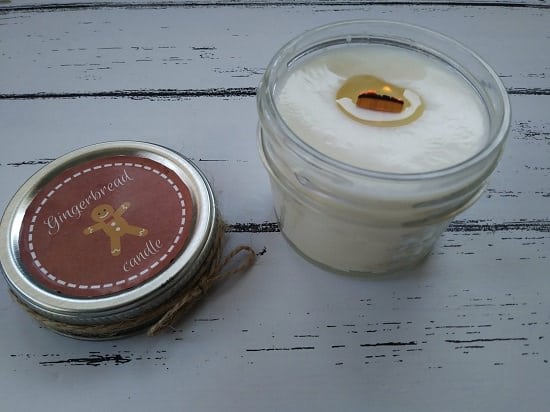 Ring in the holiday season with the delicious scents and soft, crackling sounds of these DIY gingerbread candles. Here's the DIY.
32. Fully Cool Wooden Wick Candle
Get the basics of making a wood wick candle from a simple container and some wax with this lucid yet detailed guide.
33. Tea-Infused Candles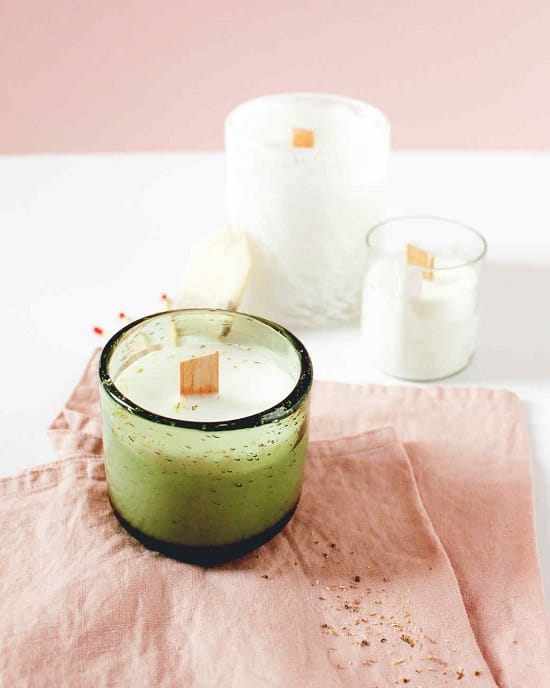 Whatever be the tea blend of your choice, this DIY shows you how to get it transformed into a soothing, aromatic candle with a natural tint.
34. Wood Wick Candle with Concrete Holder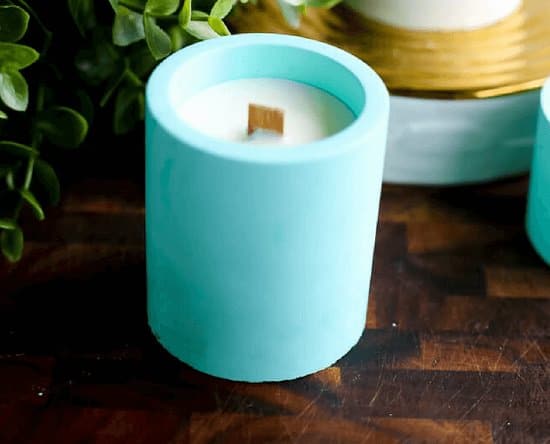 The unusual beauty of concrete candles coupled with their solid make give you candles that are long-lasting and will go in your permanent DIY collection. Here's the DIY.