Whether you're looking for a DIY ball pit idea for toddlers, grown-ups, or even pets; this list has got all! All these ideas are easy to do and most of all; Frugal!
1. DIY Ball Pit Using Pool Noodles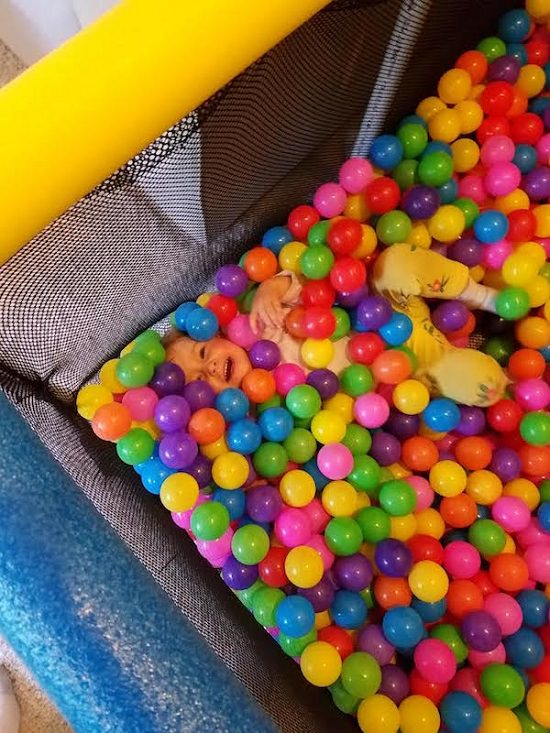 Slicing through pool noodles and fixing them alongside PVC pipes are all you need to do to make this rainbow-colored mess that your kids will love diving into. Here's the DIY.
2. DIY PVC Pipe Ball Pit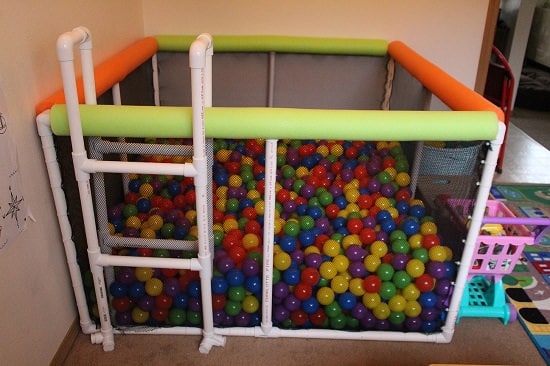 New paint and stuffed toys are all fine, but if you want an affordable, kid-friendly addition to the playroom that your little man will actually like, consider going with this no-fail ball pit DIY involving PVC pipes.
3.  DIY PVC Pipe Pit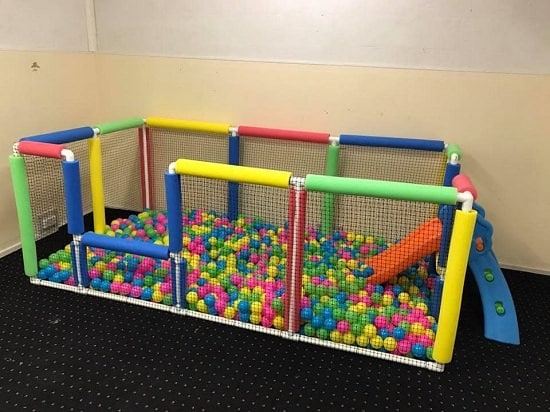 Made from a simple assembly of PVC pipes, plastic mesh, and zip ties, this large-sized ball pit can be flipped upside down to act as a cozy cage for your furry friends. Make one with this DIY.
4. Ball Pit for Babies and Toddlers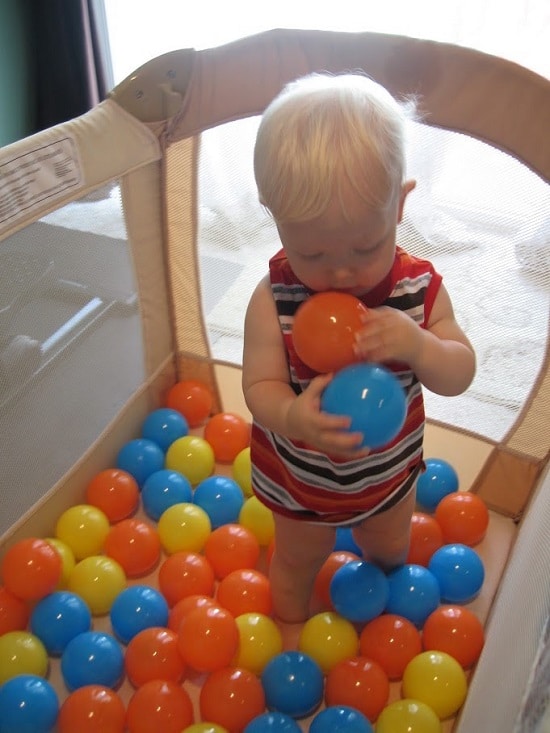 If you want the peace of mind of getting dressed without having to worry about your child, consider turning his bassinet into a ball-filled playpen that is sure to contain his curiosity for hours. Here's the DIY.
5. DIY An At-Home Ball Pit for Any Age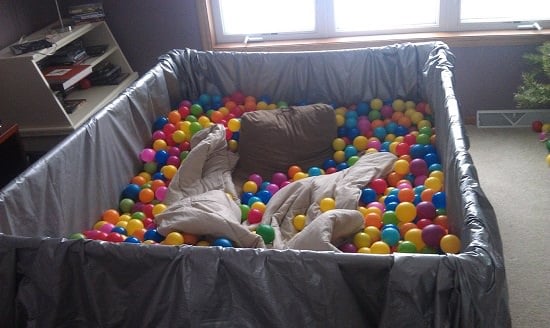 Easy to grab on to, and durable enough to withstand a decent amount of toddler punching, this PVC pipe enclosure is perfect as an age-neutral DIY ball pit.
6. DIY Personalized Ball Pit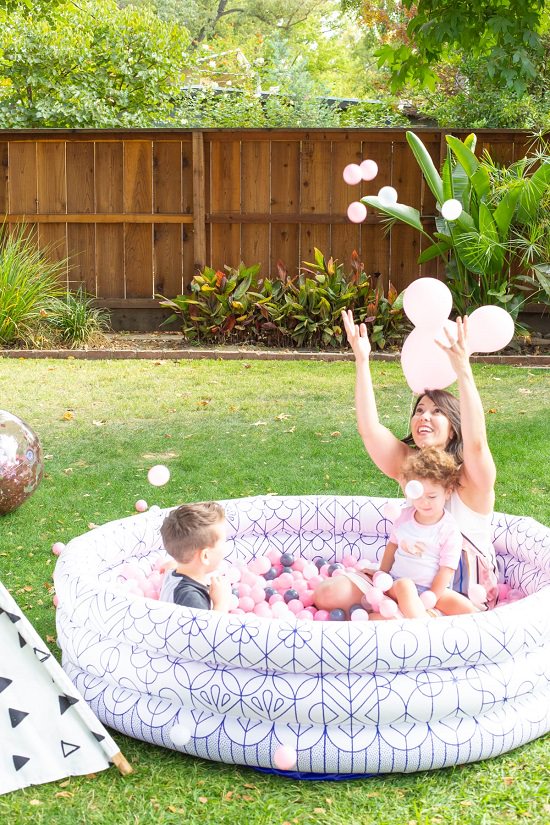 If you don't want your ball pit to be an utter eyesore, consider getting an inflatable pool. It's nice to look at and works double duty as a ball pit sometimes and sometimes as an actual pool. Here's the complete DIY.
7. DIY Pit and Sensory Pool for under $200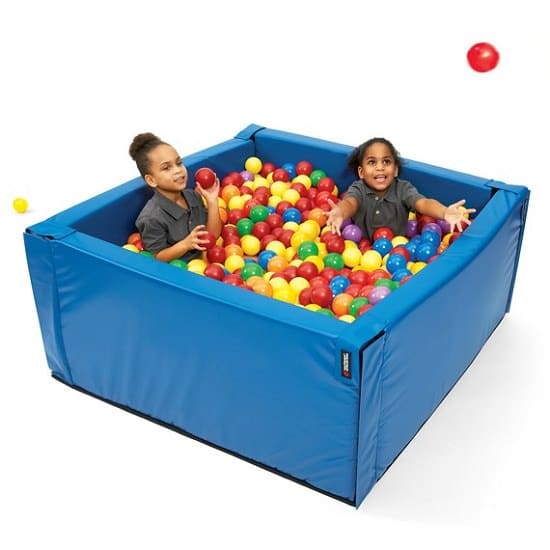 If you want a cost-effective solution to activate visual and tactile stimulation in your kids as they play about, consider this inflatable ball pit DIY with a foam mattress for extra comfort.
8. DIY Pit With Slide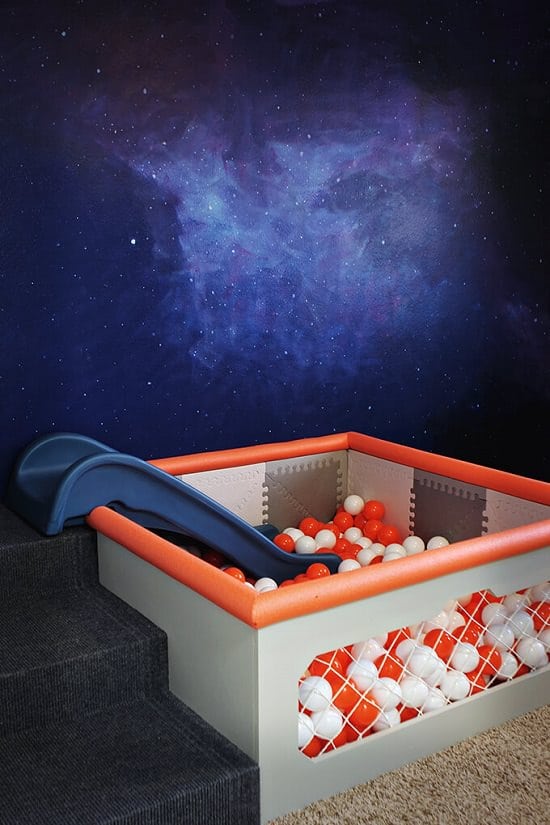 Excellent addition to your kid's playroom, this DIY ball pit with a tiny slide and adjoining stairs is an easy way to keep your little man active and engaged.
9. Baby and Toddler Birthday Party Entertainment
If you're looking for a fun one-year-old activity for your toddler's birthday party, consider throwing a bunch of colorful balls and toys into a play yard for indoor fun.
10. Easy DIY  Pit
Your little kid needs to grow bigger before he can enjoy a pool filled with water. In the meantime, let him frolic amongst bouncing balls. Look into this video for instructions.
11. DIY Doggie Ball Pit
Help your dog beat boredom as you slog at work with this fantastic ball pit made from PVC pipes and mosquito net. Details are in the video.
12. Massive Floating Inflatable Ball Pit
An inflatable ball pit makes pool times even more fun and exciting, especially when you have dogs in your company. Make one with the instructions in the video.
13. DIY Ferret Ball Pit
A standard size bin offers roomy yet cozy space to fit in balls. This DIYer used this trick for keeping her ferrets happy, but of course, you could use it for any of your furry little creatures.
14. Deluxe Cat Cardboard Pit!
Your cats will go crazy as they dive into catnip-scented balls filled in the most prized thing in their world-cardboard boxes! Get yourself inspired by the video above.
15. DIY Empty Pool Into A Pit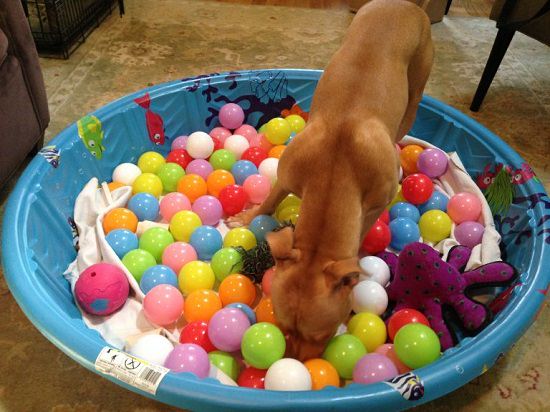 This DIY is all about dumping big, beautiful, crush-proof balls into an empty plastic pool and watching your dogs frolic in it for hours.
16. DIY Pit For Toddlers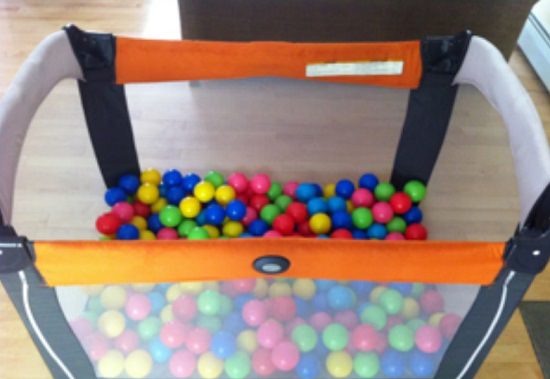 This portable and babyproof ball pit is a breeze to install and especially suitable for times when you're occupied in the shower and want to keep your pesky toddler engaged. Here's the idea.
17. 7 Frugal Pit Ideas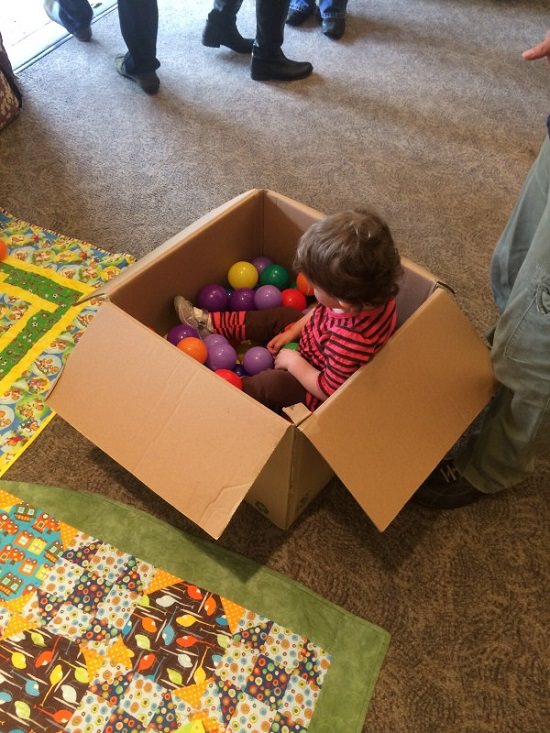 Whether you're a frugal mommy or don't quite have tiny pools handy, this DIY has a brilliant list of the pack 'n' play ball pit ideas to get you brainstorming.
18. DIY Corner Pit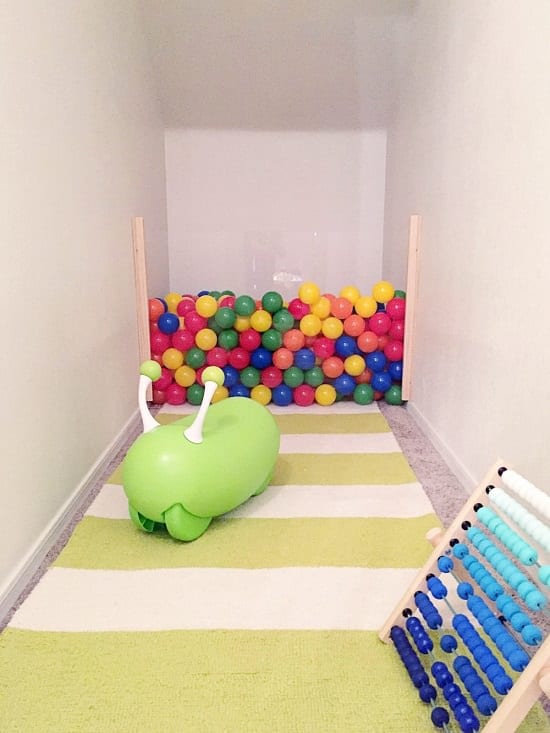 This ball pit idea takes up just a few inches of space, making it perfect for devoting the tiny corner under the stairs, or behind the closet for the entertainment of your kid. Get the DIY here.
19. Baby's Bubbly Pit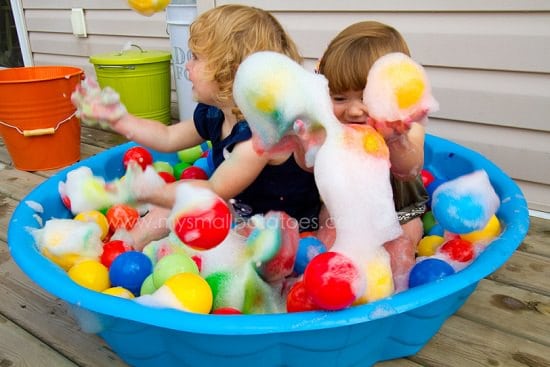 Nothing works better than a combination of fun squishy balls and bubbles to get those giggles and squeals of delight going for hours. Here's the DIY.
20. DIY Mosquito Net Pit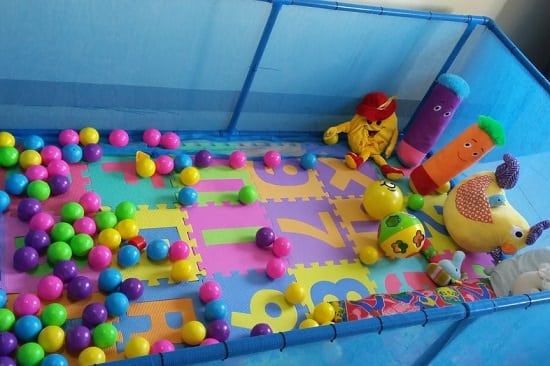 If you're all for budget-wise parenting, this PVC pipe ball pit DIY is sure to excite you. It's under $20 with adjustable dimensions and a mosquito net fence for safety.