Here are eight black widow costume DIY for you to try out to celebrate your Halloween spirit. The black widow costume is a great way to energize your inner marvel lover!
1. The Avengers Costume
Flaunt your inner Goddess with this stylish black widow costume accentuated with waist and leg gun holsters and black elastic for the belt. Here's the complete DIY.
2. Black Widow Costume DIY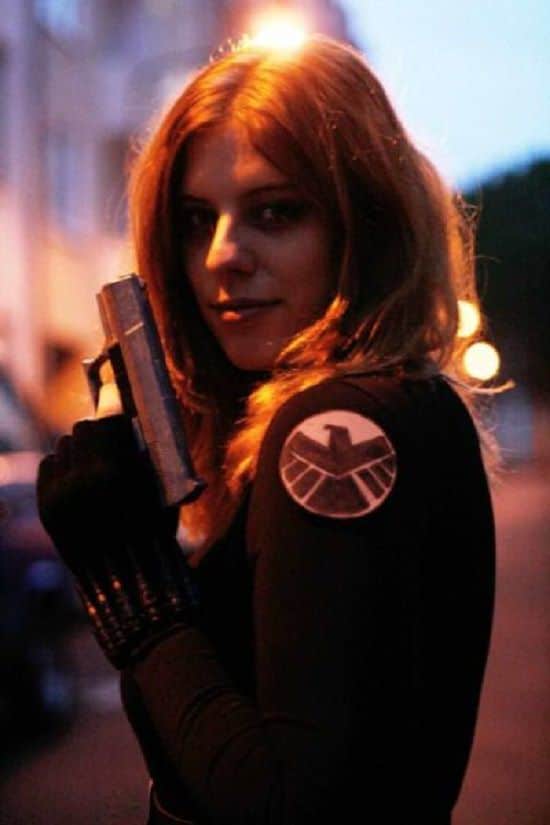 Only a few Halloween costumes are impactful, easy to make, and cost less than the change lying in your pocket. This DIY black widow outfit is one of those. Get the instructions here.
3. Black Widow Costume Tutorial
This DIY involves quick and easy alteration tips, like adding a zipper and shoulder patches to a leather jacket to exude some powerful black widow vibes.
4. DIY Kid's Avengers Costume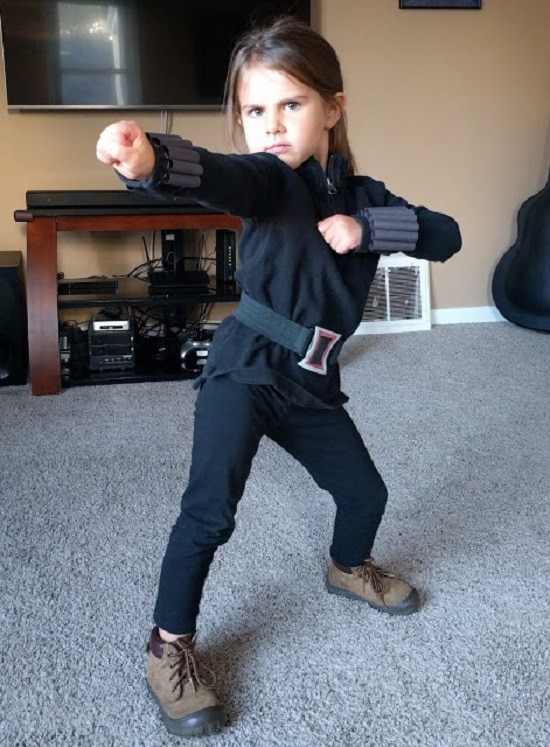 Assembling this cute yet striking costume is an easy task. All you need is some elastic thread for the wristband and a buckle strap to create the classic black widow belt. Find the complete DIY here.
5. Beautiful Black Widow Costume
Customize a black bodysuit with black elastic, velcro straps, shoulder patches as well as fingerless gloves to complete the look. To complete this black widow costume DIY, watch the video above.
6. Cheap DIY Halloween Costume
If you're tasked with the seemingly impossible challenge of putting up a black widow suit using your wardrobe supplies only, consider this DIY. It's low-budget, and the results are stunning with minimal effort.
7. Simple Costume
If a simple black t-shirt and leggings don't quite do justice to your strong persona, consider giving it an upgrade with some heavy-duty accessorizing like this DIYer in the video.
8. Easy Costume DIY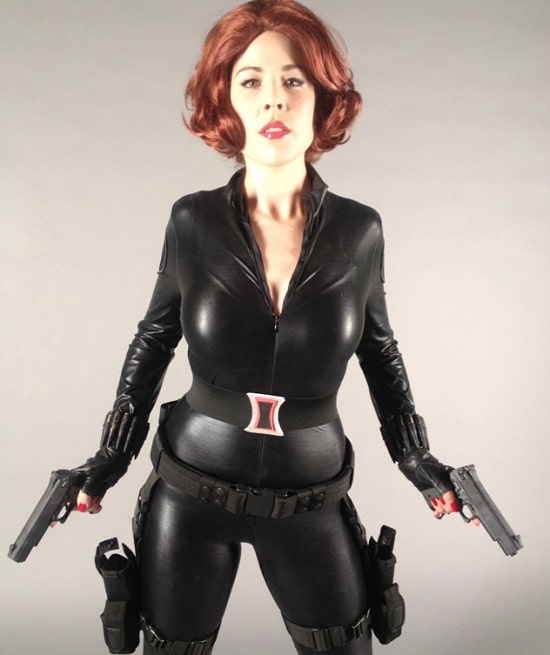 Assembling a bunch of wrist cuffs, leg straps, and belt cuffs are all you need to convert an ordinary black jumpsuit into a stunning black widow outfit. Details are here.