DIY pool noodle ideas are something that's going viral on the web. And here we have collected a list 20 creative uses for pool noodles that adds some extra fun and may save you some dollars!
1. Pool Noodle Wreath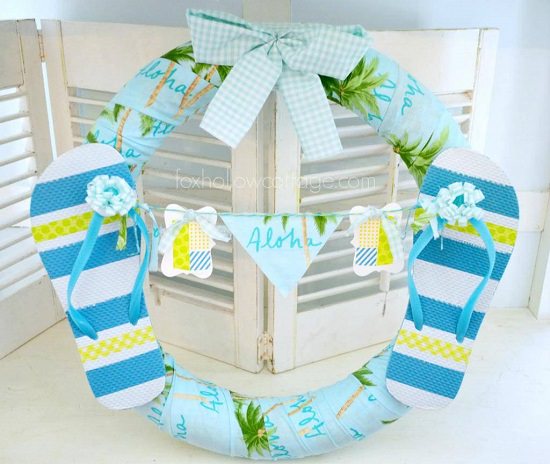 Welcome guests with a fresh blue pool noodle wreath; stick stray pieces of craft and fabric to give it a whimsical touch. Get the details here.
2. Replace A Worn Out Trampoline Safety Pad With Pool Noodles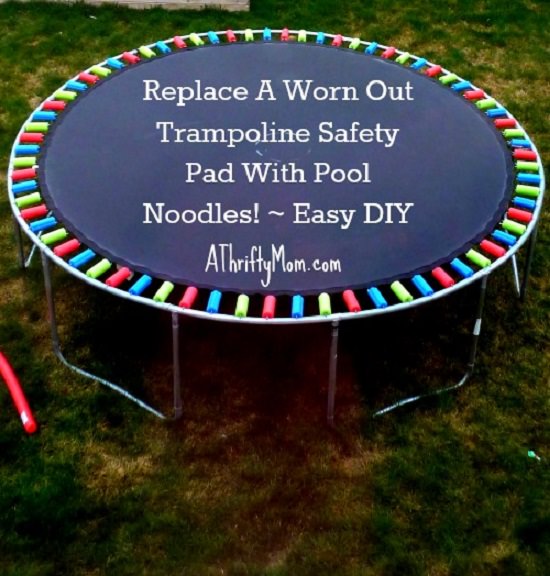 Wrapping pool noodles around a trampoline is a smart way to ensure safety while adding a pop of color in the process. Visit A Thrifty Mom to learn more.
3. Using Pool Noodles to Build a Play House
Stack pool noodles in a sturdy array to create a cozy cabin for your kids to play in. We got inspired by this post.
4. Pool Noodle Beverage Boat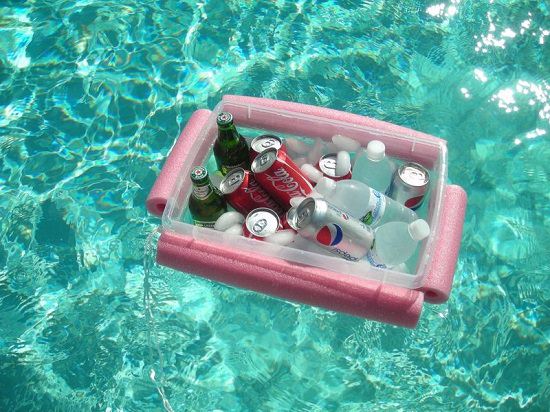 Reaching the edge of the pool for a drink can be taxing. Using pool noodles to keep your drinking tray afloat is a genius idea to spend some uninterrupted time swimming. Instructables provide more details on this idea.
5. Play With Pool Noodle Blocks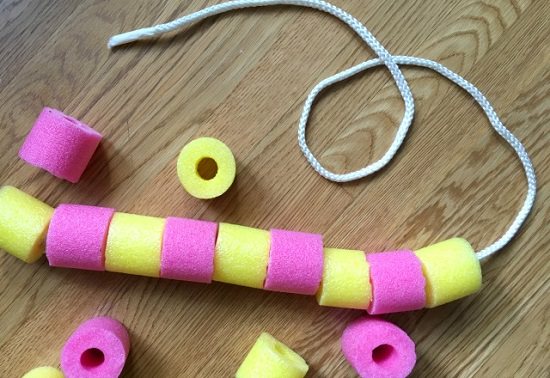 Are your cats bored with their new toys already? This one of a type DIY pool noodles ideas offer endless hours of entertainment. See this post for instructions.
6. DIY: Pool Noodle Race Track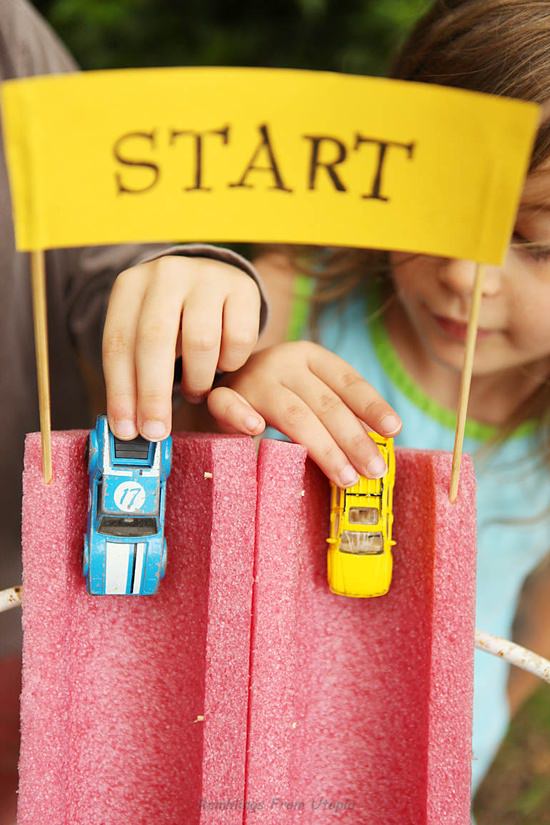 Why spend on costly steel racks when you can make them from pool noodles for no cost at all. This DIY among many other DIY pool noodle ideas in this list is probably the cheapest and adds fun and joy to your kid's playtime. The step by step tutorial is here.
7. Pool Noodle Pencil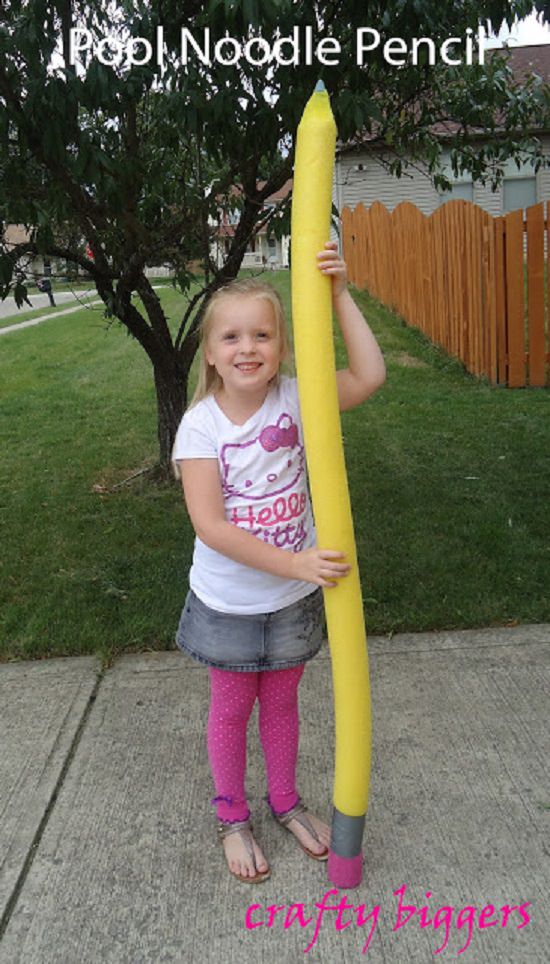 Dress up your walkway with cute doodles made from this giant pool noodle pencil. The best part is that the chalk can be swapped away for a new one after use.
8. DIY Pool Noodle Garland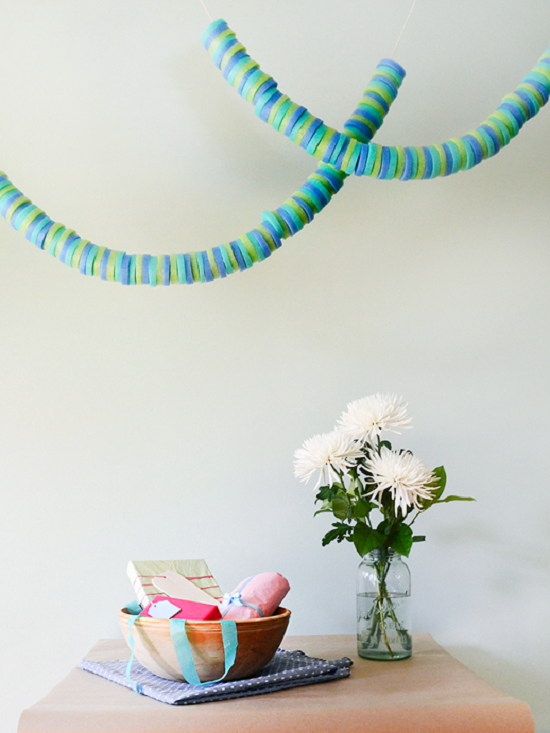 One of the fantastic DIY pool noodle ideas at a budget, these garlands infuses beachy vibes to your summer party. Here's the DIY!
9. Making Swimming Noodle Ponies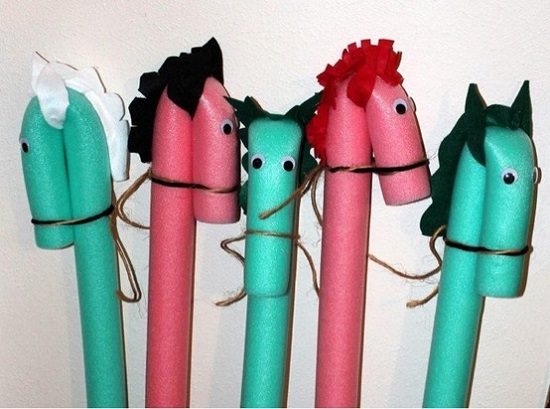 Whether you have a school project in mind or want to dress up the pool for your next summer party, these cutesy ponies made from pool noodles will work! Get the tutorial here.
10. Backyard Sprinkler Park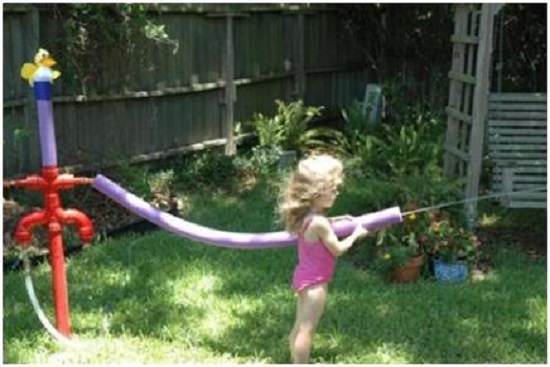 Making watering your garden an easy chore with this cutesy pool noodle sprinkler. Much better than those hideous garden hoses. Follow the instructions here.
11. Fix Floppy Boots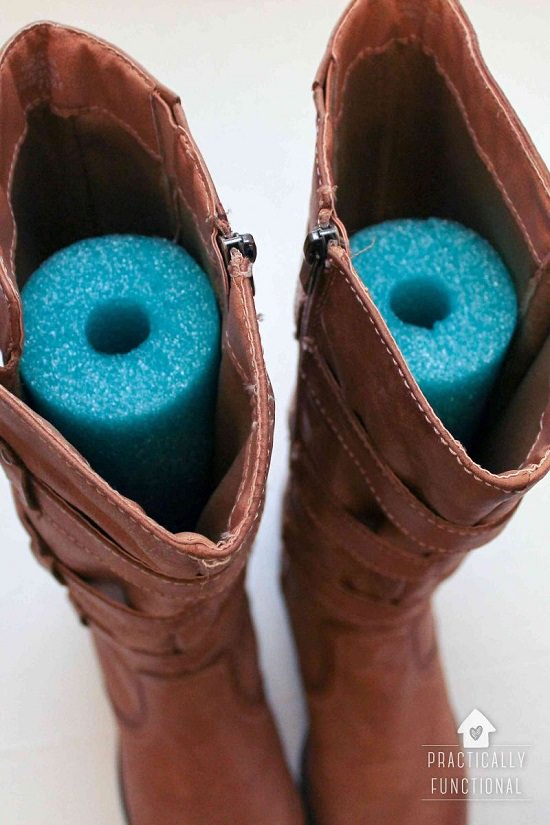 Stuffing pool noodles inside your boots will prolong their shelf life and keep them in shape for as long as you want. Still in doubt? Check out this link.
12. Nearly Free Cake Pop Stand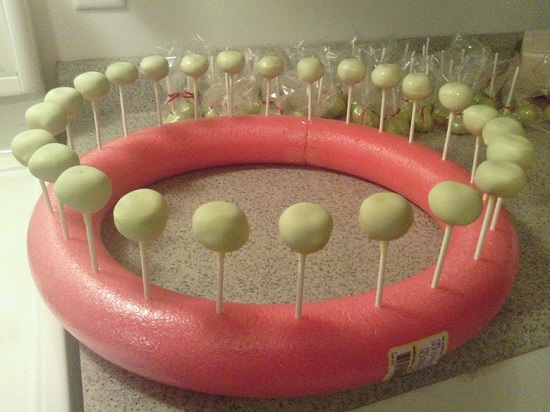 A unique idea which we found on Cake Central that'll hold your pops, so they remain in shape.
13. Pool Noodle Door Stop!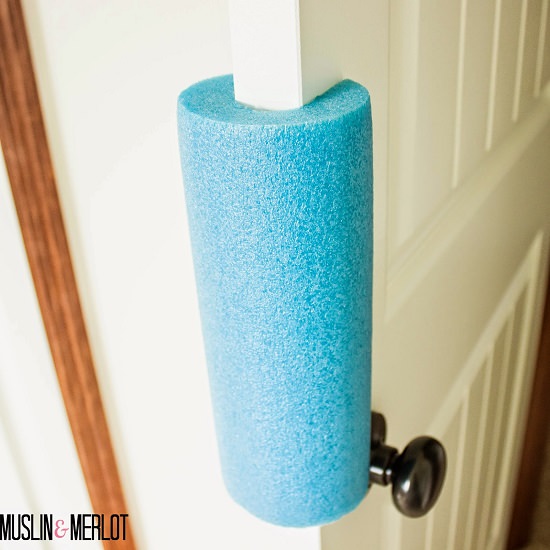 If you have pesky kids, naughty pets or want to keep your doors opened, this pool noodle stopper can help. Get the tutorial here.
14. Poll Noodle Indoor Basketball Ring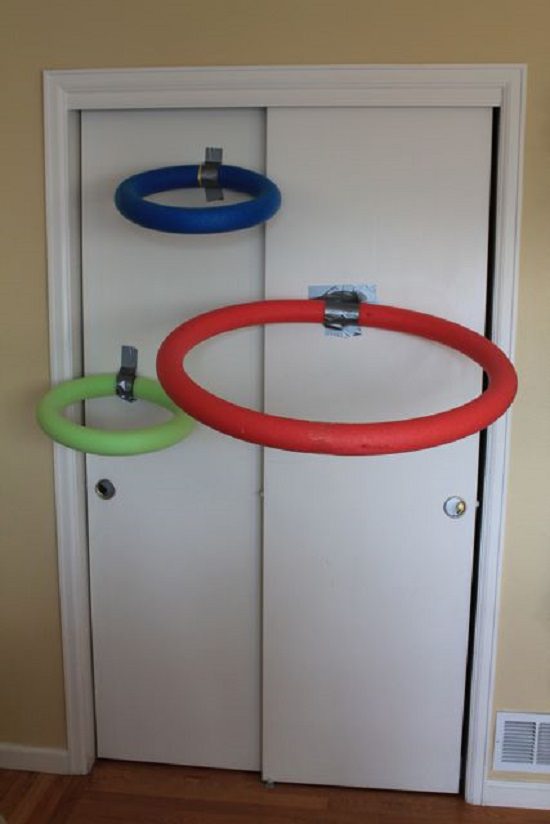 No, you don't need a large basement to host your indoor basketball court. These basketball rings fashioned from pool noodles will do the trick. Click here for more details.
15. Pool Noodle Plane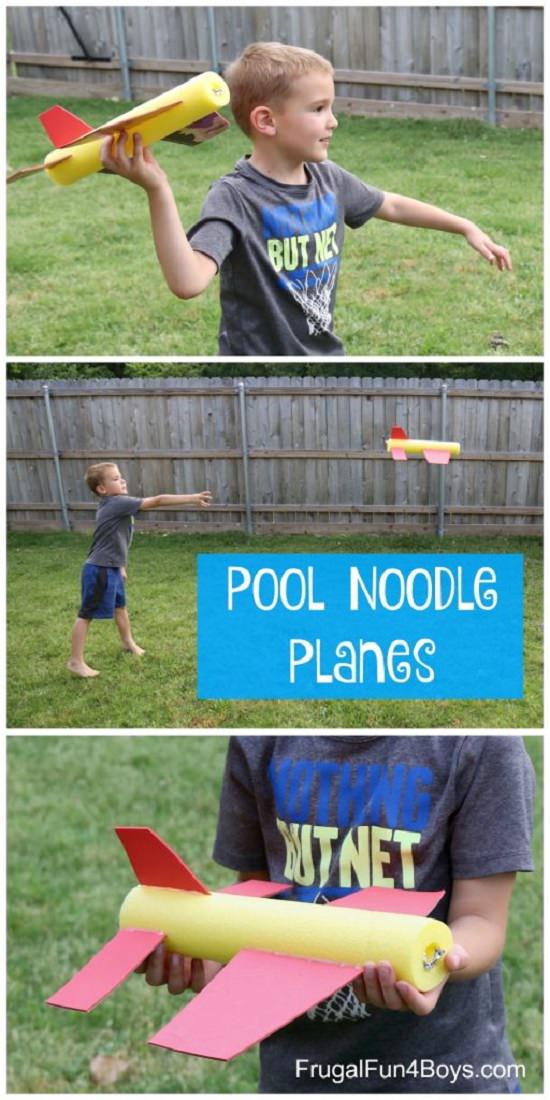 As heavy as they seem, these planes fly across your backyard. Plus, they offer fun ways of educating your kids on the fundamental laws of Physics. Follow the instructions here.
16. Hands-free Card Holder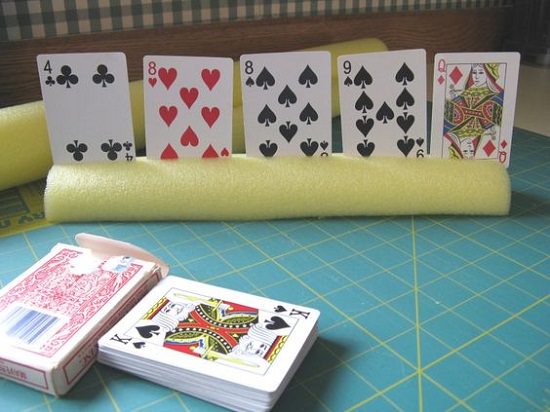 Create strategic cuts on your pool noodle to give it a new life as a cardholder that gets bonus points for convenience. To know more, click here.
17. Pool Noodle Telescope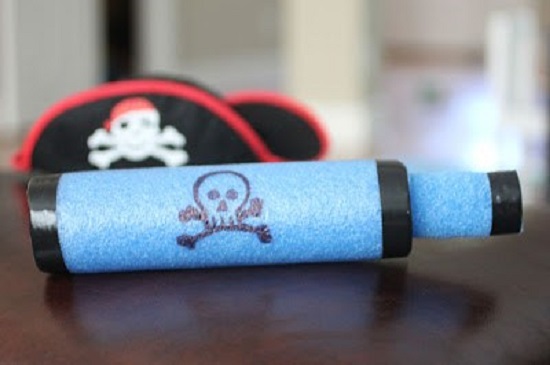 These pool noodle telescopes are fun things for roleplay and do justice to your Pirate-themed Halloween outfit. Learn how to make your own here.
18. Painting with Pool Noodles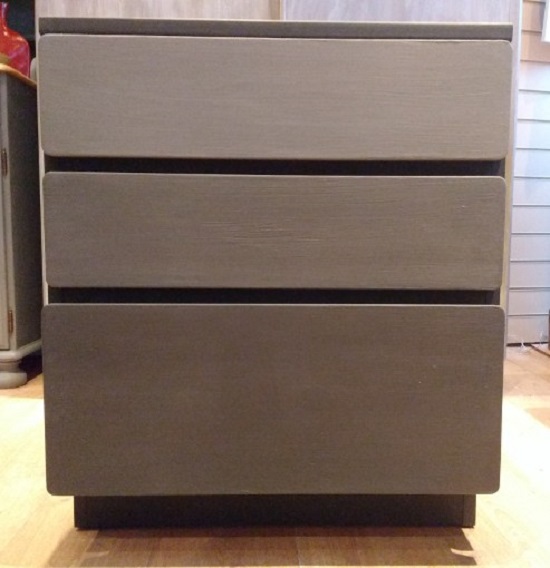 Make your mantel summer-ready with these nautical pool noodle pilings that take five minutes to assemble. Take help from this article.
19. Pool Noodle Napkin Ring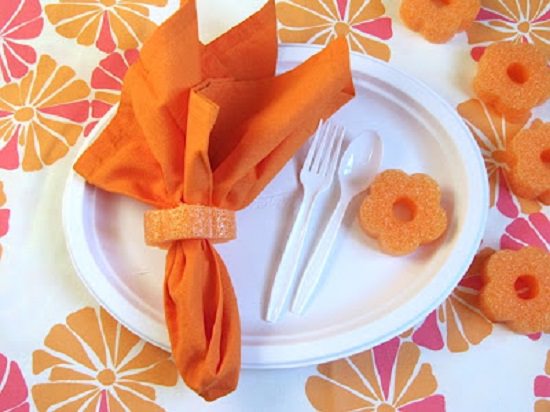 Cleave the ends of your favorite color of pool noodle to get styrofoam rings that find a new identity as napkin holders, dresser rings or mere embellishments. Know more here!
20. Pool Noodle Nunchucks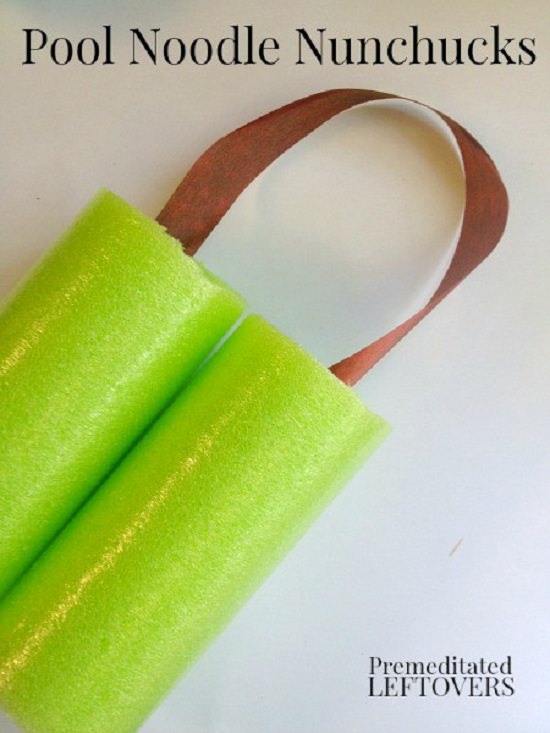 These pool noodle nunchucks are not just meant for fun. They'll build correct posture and bring balance to your kid's errant energies. Here's the post that'll guide you!
We hope that this list of 20 DIY pool noodle ideas was inspiring enough for you to experiment with pool noodles. If you have certain more ideas to share, feel free to comment down below!