Clean up your dirty clothes in a cinch with the help of these homemade natural laundry detergent recipes! Homemade detergents neither ruins fabric nor harms hands.
1. High-Efficiency Laundry Detergent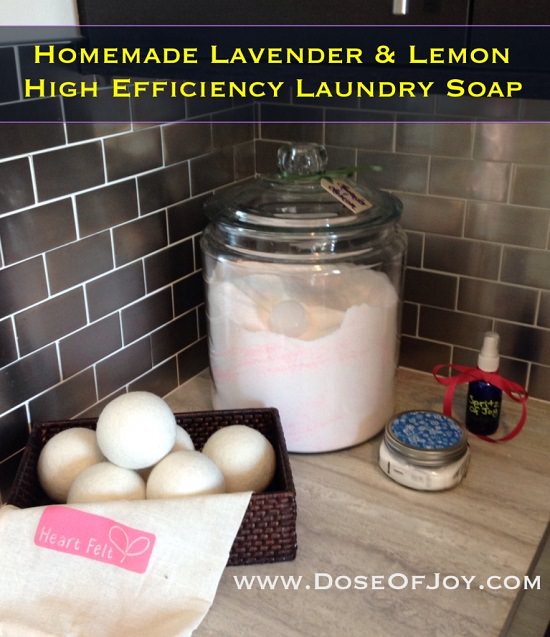 This scented bar of laundry soap keeps your dingy clothes clean and fresh and devoid of any stinky smells. Get the recipe here.
2. Homemade HE Laundry Detergent Recipe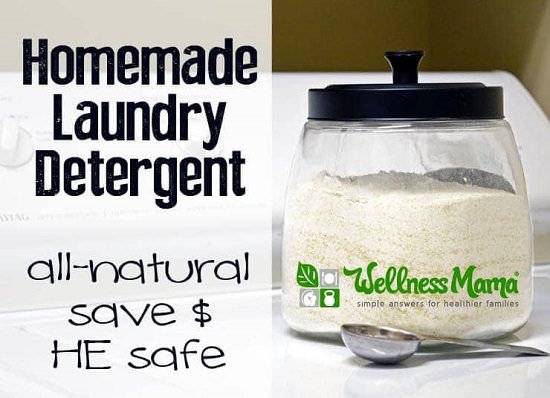 Making non-toxic laundry detergent for hypersensitive skin is not an easy task.  Wellness Mama has umpteen options in-store.
3. Homemade Powdered Laundry Detergent with Scent Crystals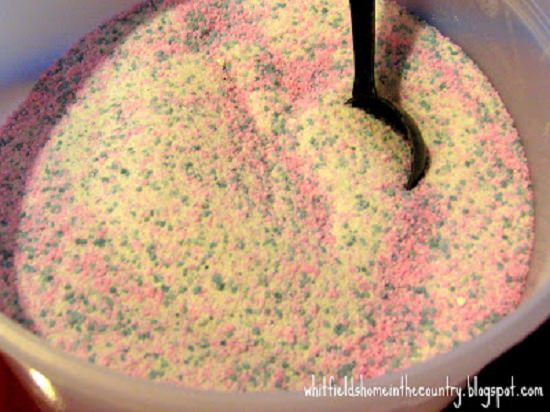 This scented mix of powered cleaning crystals is perfect as housewarming party favors. Learn how to make it here.
4. Natural Laundry Detergent (Borax-Free)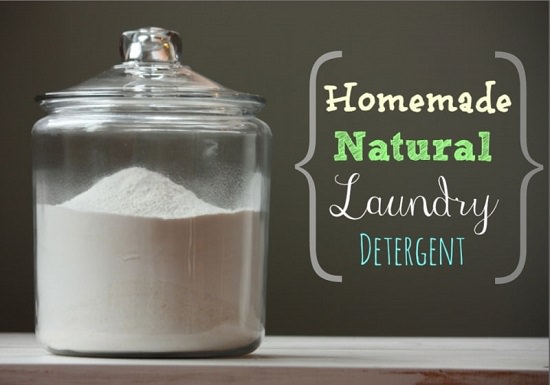 If you're looking for an eco-friendly laundry cleaner that actually works without abusing your skin, try this recipe here.
5. Homemade Liquid Laundry Detergent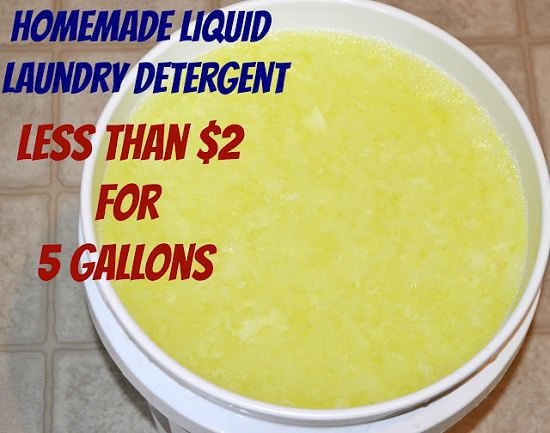 This gel-like detergent is a great surface spreader, making it easier to sort out months of laundry in two dollars. Get more details here.
6. Premium Homemade Laundry Detergent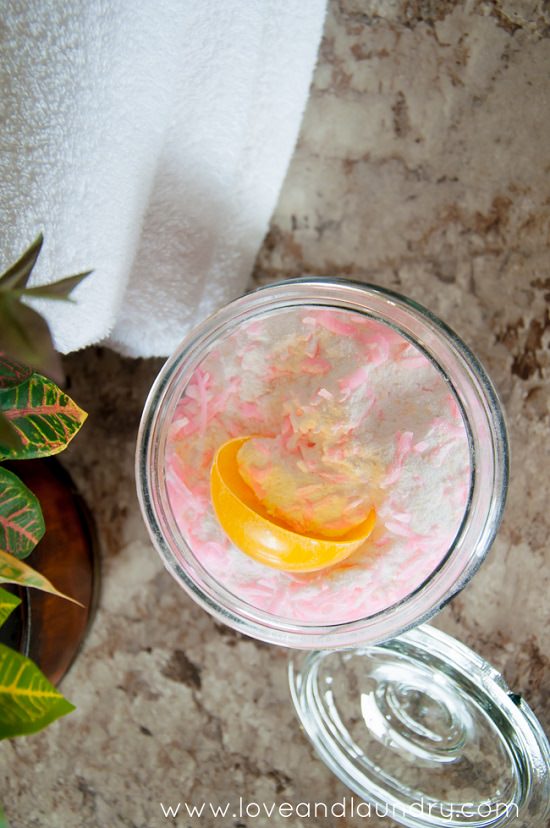 This high-quality laundry cleaner removes stains and softens fabric, all while costing a fraction of your year's worth detergents. Click here to know more.
7. World's Best Homemade Laundry Detergent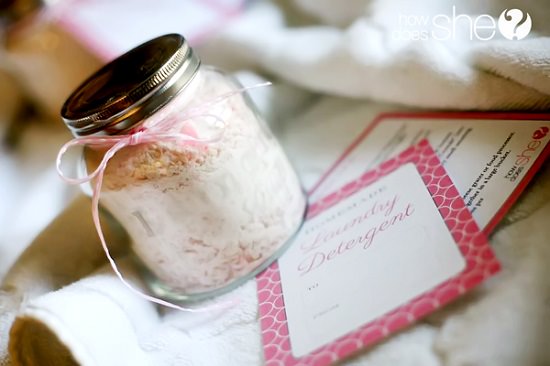 If you have been looking for the no-fail, cost-effective cleaning solution, you have arrived at the right place. Check out this detailed tutorial.
8. Basic Laundry Detergent Recipe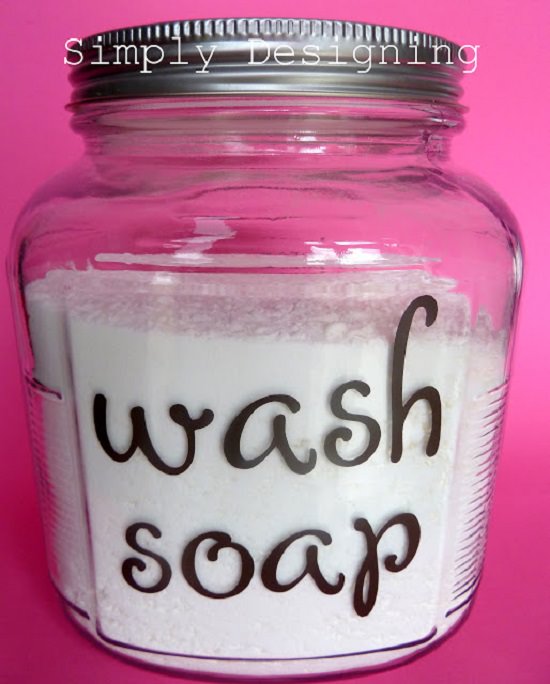 If you like having total control over the strength of your laundry detergent, then refer to this two-minute hack at Simply Designing.
9. Homemade Laundry Detergent Tabs with Essential Oils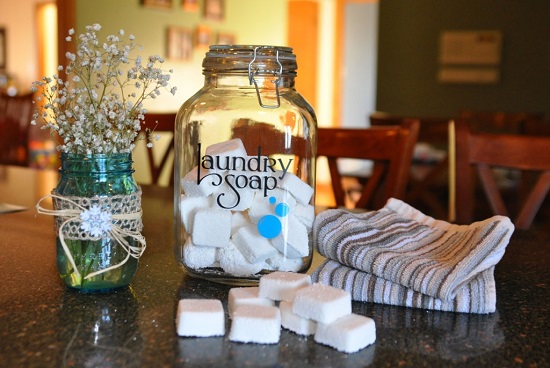 This laundry soap softens the harsh effects that hard water has on your clothes. We found the recipe here.
10. Easy DIY Baby Laundry Detergent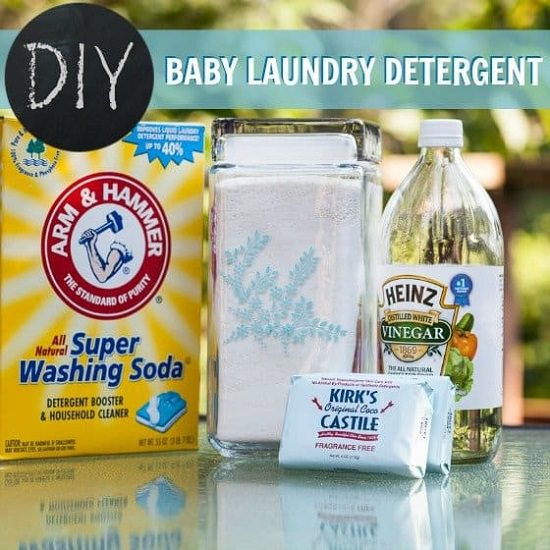 Protect your child's skin from the harshness of toxic store-bought laundry detergents with this organic recipe. The DIY is at Daily Mom!
11. Cheap, Simple, Homemade Laundry Detergent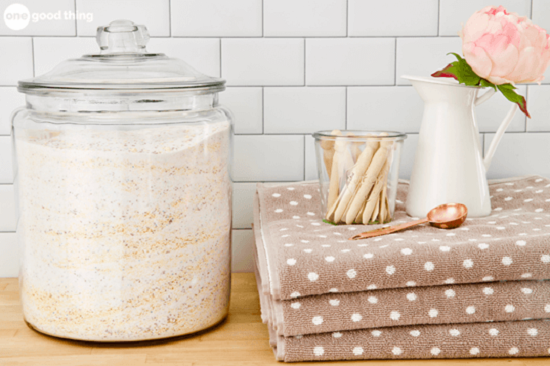 Clean and soften your laundry at the same time with this miracle detergent solution at One Good Thing By Jillee.
12. 3 Ingredients Homemade Laundry Detergent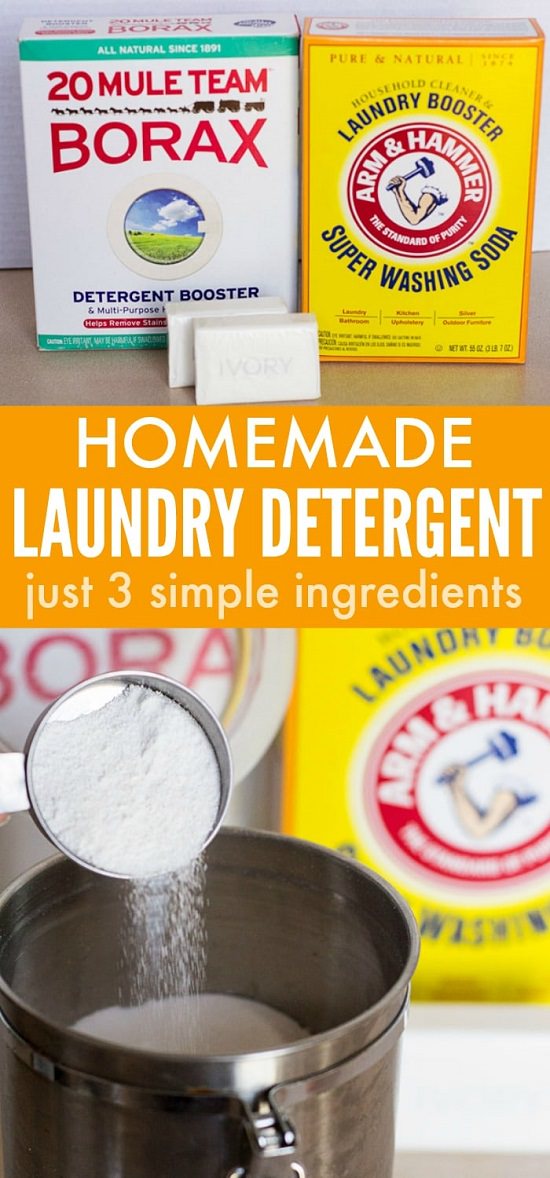 This simple, fuss-free solution is a nice alternative to all those heavily scented, dyed laundry detergents abuzz in the market. See this post to make it.
13. 6 ingredients Laundry Detergent

Make a month's worth of laundry at one-tenth of the cost with this unbelievably easy, 10-minute recipe.
14. DIY Laundry Pods with Essential Oils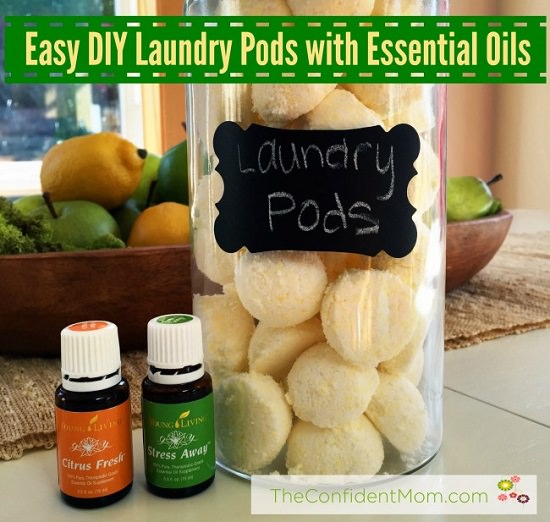 This portable laundry solution is perfect for carrying on long trips and makes a great homemade gift as well. For the DIY, click here.
15. The Pretty Pink Laundry Detergent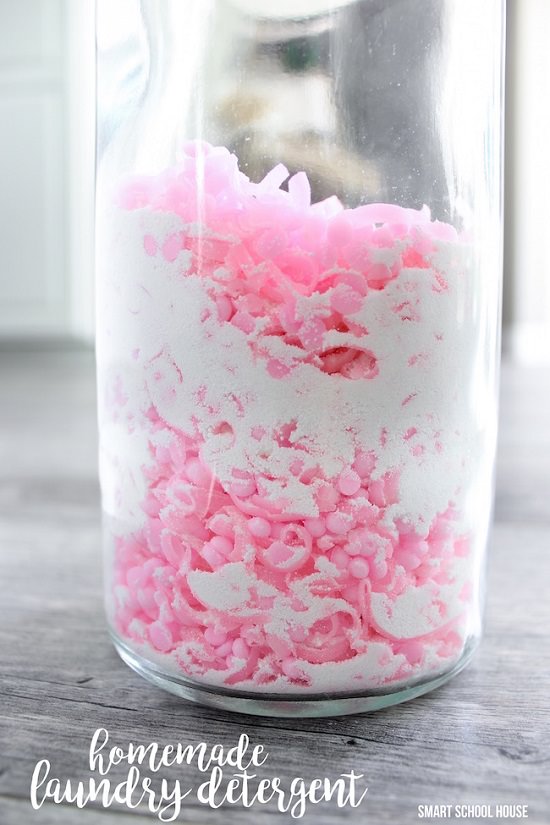 For a fragrant, low sudsing formula that works well in the washing machine, try this recipe.
16. Natural and Frugal Laundry Soap Recipe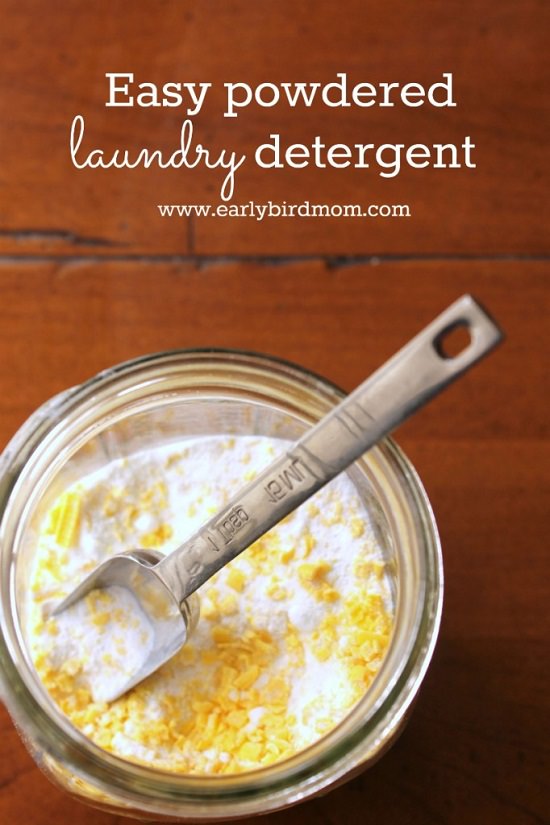 This powdered laundry mix is a powerful stain remover but sans the nasty smells of its branded versions. The step by step tutorial is here.
17. Homemade All-Natural Laundry Detergent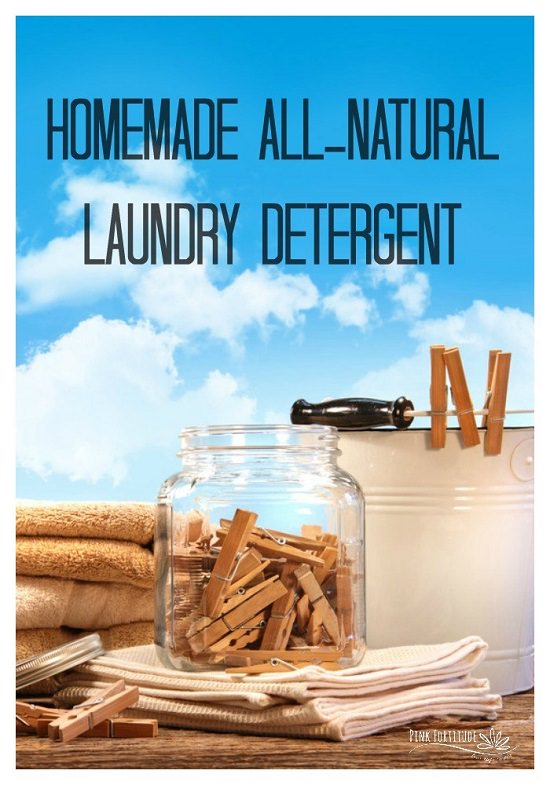 This natural, non-toxic laundry detergent is just what you need to live frugally.  Here's the complete tutorial.
18. DIY Homemade Cleaners Laundry Detergent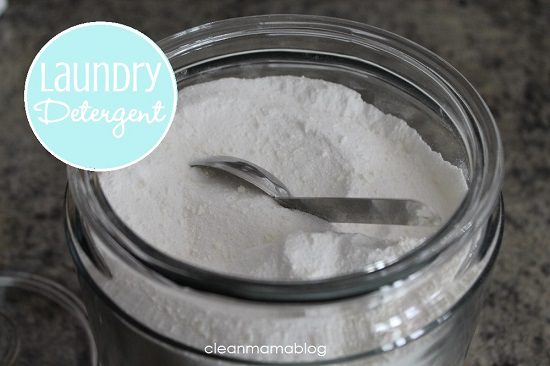 This beginner's detergent uses about two ingredients and rinses off dust and skid marks from whites like a charm, leaving a divine smell behind. This post provides full info!
19. No-Grate Homemade Laundry Detergent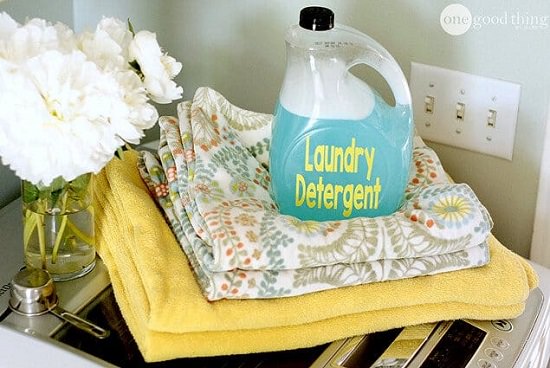 This five-minute laundry solution is perfect for when you're dealing with colored fabrics. Learn more here.
20. DIY Laundry Detergent For Sensitive Skin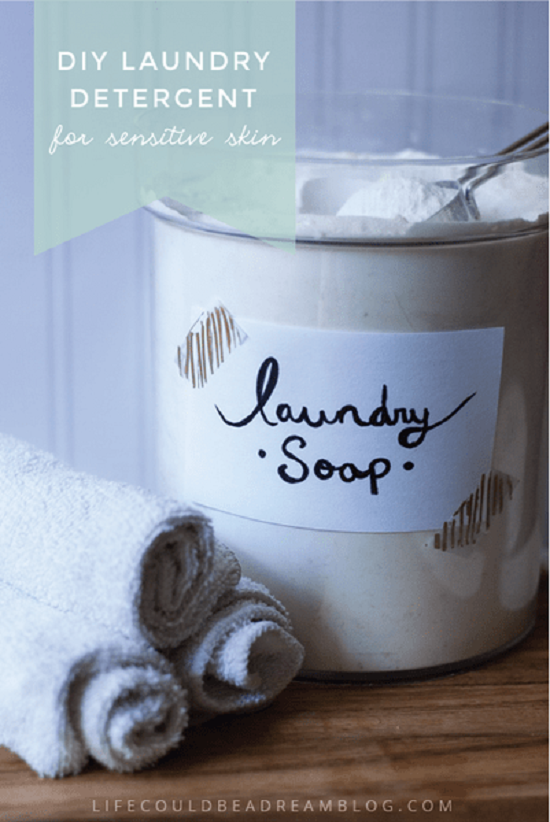 This detergent idea gives you the right proportions of baking soda and washing soda to get clean and fresh-smelling laundry but without the harshness of borax. The DIY is here.
21. Add Scent To Homemade Natural Laundry Detergent Recipes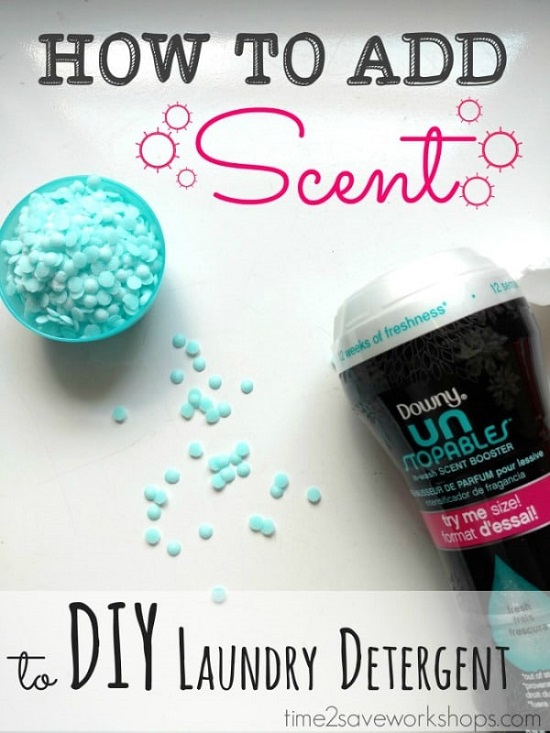 Take a look at these set of hacks by this site for adding a good dose of fragrance to your homemade laundry detergent.